Beaver Builder Booster now gives you some simple options. There are now effective editors that offer generic drag-and-drop features, as well as a broader range of pre-built content modules/designs.
We created this Beaver Builder Booster Review to provide a comprehensive overview.
There is a lot to know about Beaver Builder, don't worry we have got you covered with Our Beaver Builder Review.
WordPress is now the go-to tool for creating an amazing website with no prior coding or experience. WordPress's user-friendly features have revolutionized website development.
To add to WordPress many themes and page builders are available to make the website-building process even easier. One of the best is the beaver builder theme and beaver builder page builder.
If you are a WordPress developer who uses Beaver Builder, you must be very excited about the features that Beaver Builder offers. Let's talk about the Beaver Builder Booster now to improve your experience even more.
Beaver Builder Booster Review
This plugin adds a number of new modules to Beaver Builder's default module collection, allowing you to create more creative website layouts, themes, and other custom-based features.
The entire module contains numerous styling features that complement one another and work together to enhance and improve the appearance and feel of your theme.

These modules, too, make use of recently updated Beaver Builder features like responsive control, progress color pickets, and so on.
With this plugin, you will receive ten modules.
What is Beaver Builder?
One of the module-based editors is Beaver Builder, it is technically a plugin that assists you in designing customized WordPress pages with the help of the pre-conceived frameworks and modules, without having to code any part of it.
Beaver Builder allows people who run their own websites or developers/designers who build websites for others to create attractive content on their own.
If a user does not want to rebuild his sites from scratch, he can speed up the process by utilizing some of Beaver Builder's off-the-shelf page frameworks/modules.
The builder is consistent with the WordPress user interface. It provides a dependable, high-quality, and user-friendly experience, as well as a technologically responsive and SEO-friendly output.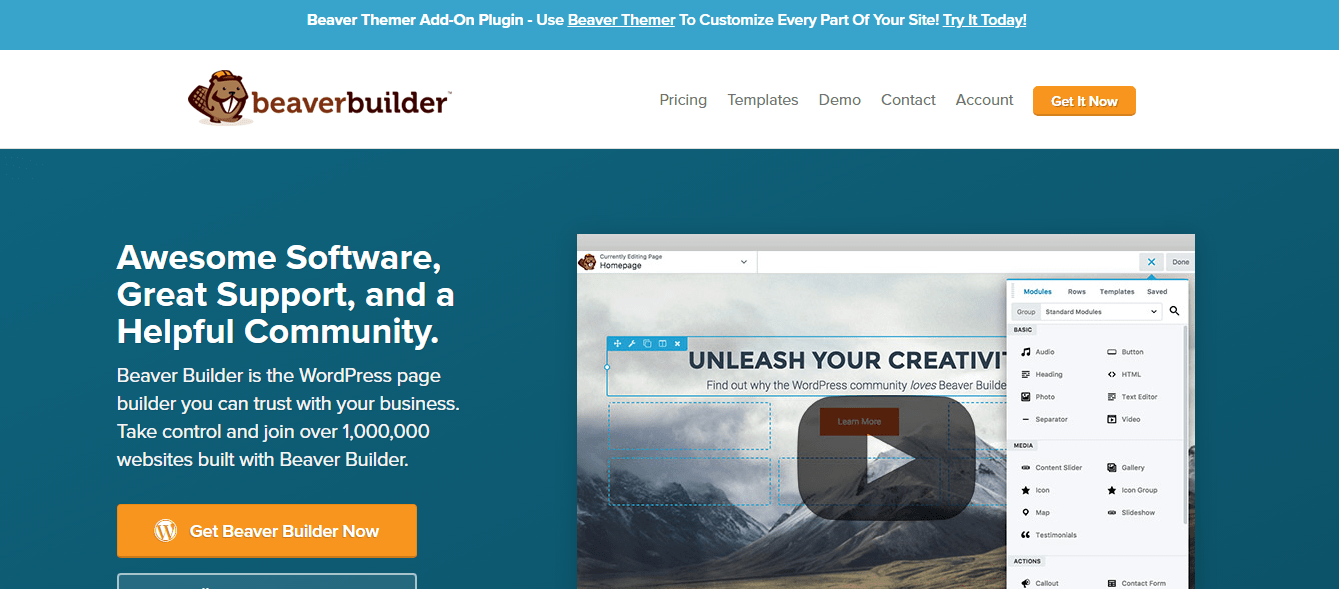 It has import and export attributes that allow you to reuse other users' designs. It also supports Multisite, which allows you to manage and create a network of multiple websites from a single dashboard.
Beaver Builder is advantageous and beneficial to the greatest number of users, website developers, and WordPress editors because it also provides true front-end customization.
Beaver Builder Booster Pricing Plan
The Beaver Builder Booster plugin is exclusive to a specific website subscription.
It can only be downloaded from their website and can be enabled only if you have the matching subscription active using their configuration wizard.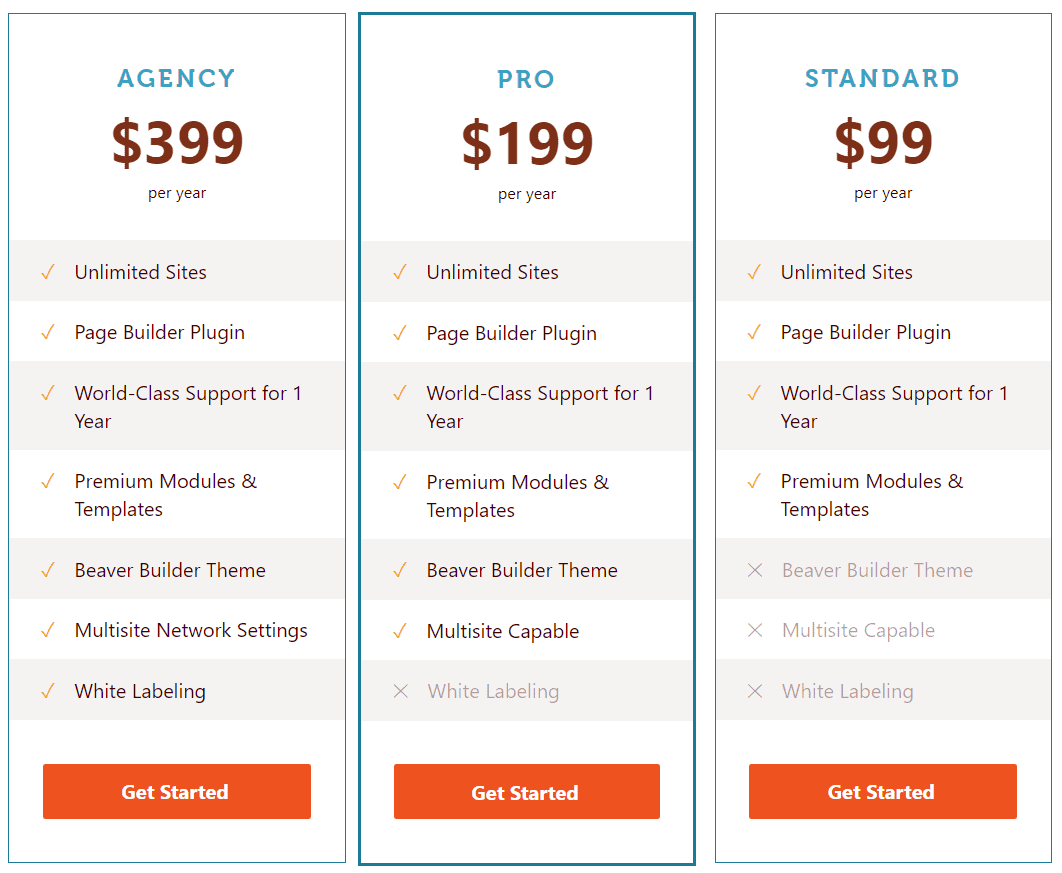 There are various domains of beaver builder booster for instance beaverbuilderbooster.com, beaverbuilderbooster.co.in, and so on. available which contains specific modules and templates.
The price range starts from Rs. 147.41 and goes as high as Rs. 1079 depending on the particular domain.
Beaver Builder Customer Reviews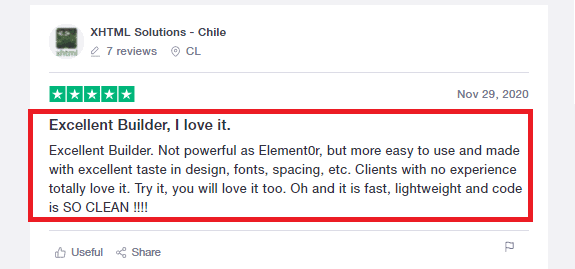 Quick Links:
FAQs About Beaver Builder Booster Review
Does Beaver Builder work fast?
It certainly does. It is a drag-and-drop application based on the Bootstrap framework that promises to be quick and lightweight.
Why use Beaver Builder?
It is a drag-and-drop page builder that enables you to quickly construct drag-and-drop page layouts from the front-end view of your site without touching a single line of code. It's lightweight and adaptable, with innumerable options of design choices for all levels of WordPress users.
How to Get Started with the Beaver Builder?
The content section of WordPress is easily distinguishable from the header, footer, and sidebar. The Beaver Builder plugin enables the creation of layouts according to the content area. Additionally, you may use the Beaver Themer plugin to build layouts in places beyond the content area.
Is Beaver Builder the best content builder around?
Beaver Builder's drag-and-drop capabilities will likely help you to generate amazing content, even if you have no experience creating or maintaining websites. Additionally, Beaver Builder's interaction with the user is very intuitive. It has real front-end editing, which means that creating content pages or landing pages is similar to working with a Word document. So, we can say that it is the truth.
Does Beaver Builder support shortcodes?
Yup! It definitely does. Shortcodes enable you to use your other favorite plugins along with Beaver Builder. You can also create shortcodes for Beaver Builder modules and insert them into other parts of your site.
Can I create my own modules for Beaver Builder?
Yes! See their custom module developer guide article in the Knowledge Base. The guide contains an example plugin with a custom module that you can download. You can also create custom WordPress widgets and use them with Beaver Builder's WordPress Widgets modules anywhere in your content layout and in the Beaver Builder Theme's widget menu.
How will the user get benefit from Beaver Builder Booster?
The user will be exposed to a broader spectrum to enhance their creativity and build a more sophisticated website. The original version of Beaver Builder only has a basic format of templates and features to work with. The users are not able to design or modify up to their full potential. Thus, with a larger variety of features that complement the latest technological advancements, users can design hassle-free.
Conclusion: Beaver Builder Booster Review 2023
It is a plugin, also considered an add-on, which provides advanced features that are compatible with the interface of both WordPress as well as Beaver Builder.
To optimize builder usage and provide designers and developers with a user-friendly experience that aids in the development of an appealing content page or post.
It effectively complements the builder by resolving the majority of the issues encountered by users. It aids in transforming the user's work from a simple form to a sophisticated website.
These plugins' modules help to speed up the website's performance and present your products and services in a more appealing manner, by adding and modifying new features with responsive designs that provide an SEO-friendly result.
This plugin will be a game changer for all designers and developers who are limited in their ability to create a more creative page due to the inefficiencies of a basic/default page builder.
Beaver Builder Booster has transformed many designers' working styles; now it's your turn to try it out and see for yourself.