In this post, we'll share details on the best Elementor addons for WordPress 2023.
Best Elementor plugins? What's Elementor? Since 2016, Elementor has dominated WordPress. 5+ Million Active Users Speak Volumes. If you don't know, we'll explain.
Elementor is a WordPress plugin for site design. Drag-and-drop interesting pieces to build a website in minutes. No more coding!
Elementor Page Builder offers ready-made templates for customers to utilize immediately. Its style ability lets you customize all features. So, you may be creative and come up with fresh ideas.
Thanks to Elementor, you can do it yourself without programming expertise or understanding.
Let's discuss more the best Elementor addons for WordPress.
Best Elementor Addons For WordPress 2023
Best Elementor Addons For WordPress:
Try Elementor Pro before hunting for an alternative. The free version has 29 components, but the premium version adds many more. It features sophisticated widgets like Posts, WooCommerce, Forms, Social Media, etc.
Elementor Pro's Theme Builder helps you develop themes quickly. This feature lets you update your Header, Footer, WooCommerce, Blogs, and other Dynamic pages, which isn't available in the basic version.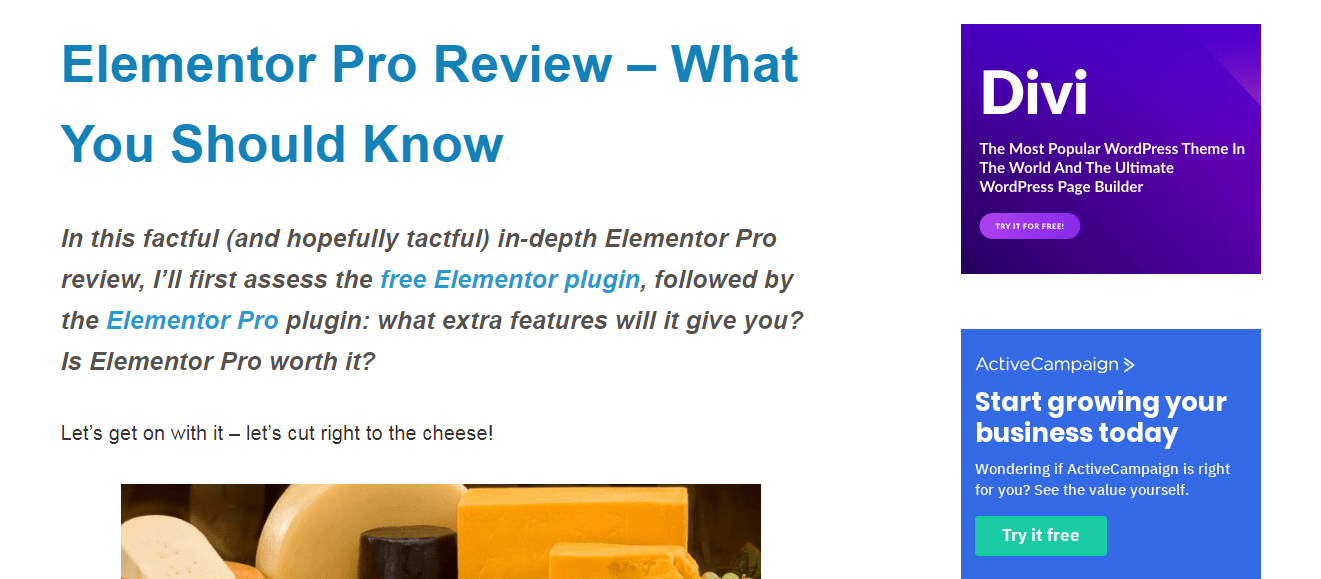 Using its ready-made Templates, you may design a landing page fast. You may simply customize it. If you're a coder, you can apply custom CSS from the Elementor dashboard.
You can see your modifications in real-time. Elementor Pro's 'Global Widget' saves time. Save a template, and you may drag and drop it into subsequent pages. To get the most out of Elementor, utilize its premium version.
2. ElementsKit for Elementor
ElementsKit is a WordPress page builder based on Elementor. It has a wide variety of useful widgets, modules, and functions to provide. 500K+ active users as of this writing have given it a 4.8-star rating.
A huge menu builder, header and footer builder, widget builder, sophisticated parallax effect, advanced tab, and more are included. More than 85 widgets, 79 ready pages, 500 ready sections, and 45 pre-made header and footer layouts are available.
If you're using the Elementor page builder, then this plugin is for you. The homepage of your website should be visually appealing and easy to use.
With ElementsKit, everything is made simple. In terms of design, these options are quite flexible. A single site license costs $35 per year and is available in both free and premium editions.
Droit Addons for Elementor make it easy to create custom websites. Elementor is supported by this plugin, which makes it easier for you to create pages.
With this plugin, you get all of these benefits for free, including being cross-browser tested as well as being responsive.
Over two-dozen brand-new widgets, more than seventy block sections, and nine different page layouts are at your disposal. Banners, moving text, and photo carousels may all be used on a website's homepage.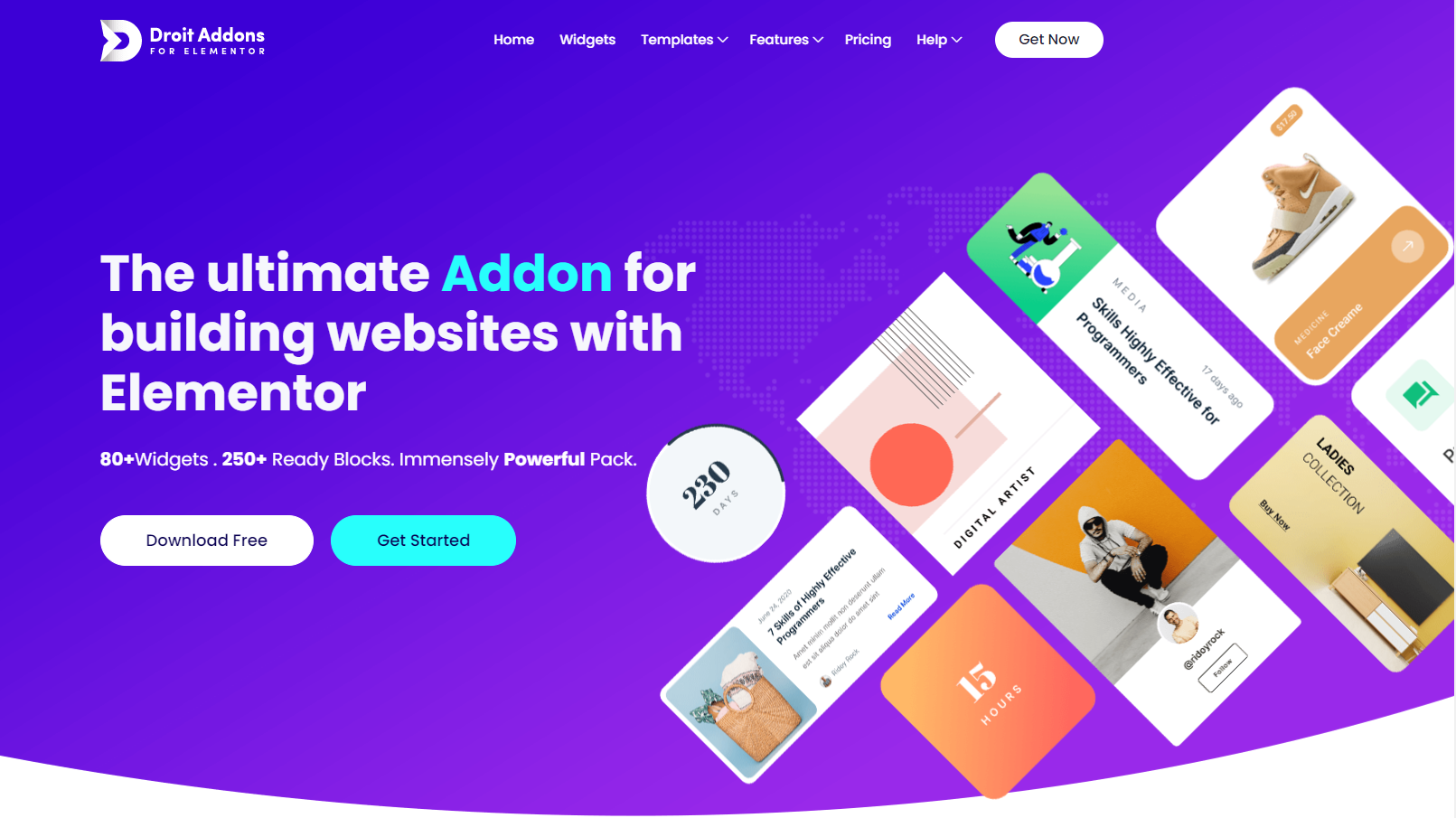 Add icons, FAQs, and pricing tables to your service sites. Create a blog page that includes a news ticker, sharing buttons, and blog lists or grids. '
Along with local scrolling, parallax, and endless section nesting as well as custom CSS support. All kinds of things may be done with the Droit Addons.
Droit Addons was created to compliment the Saasland theme if you're seeking for a theme. WPML and Elementor are just a few of the plugins that are compatible with it.
You are free to design your website (in your native language) any way you see fit. If you have a query, DroitThemes is here to assist you.
4. Stratum
Imagine if Elementor's add-on collections are made up of more than 50 pieces. Stratum and other lesser-known, smaller, more feature-rich options like it may be found with a little digging.
Elementor add-ons from Stratum provide a wide range of complicated widgets at a reasonable price. Users may try out any of the 20 widgets in the collection for free, although certain premium features are still available.
In the free version, you may access advanced sliders, advanced Google Maps, advanced posts, advanced Instagram, and advanced accordion, to name a few.
In the minds of Stratum's inventors, price and quality were more important than quality. Widgets like this one are popular among both new and experienced users.
Six of the Stratum widgets are expensive Elementor Pro widgets, while the others are Basic widgets with enhanced functionality. The visual design of your theme may be inherited by such modules.
Elementor's template library is seamlessly integrated into the plugin's design toolchains for each widget. Pro versions of Stratum have additional features and support.
The Essential Addons for Elementor should always come first when discussing third-party extensions for Elementor Pro.
The first Elementor Addon to attain a million active installs has just been accomplished. In addition, Essential Addons has the most active users of any third-party addon on the market.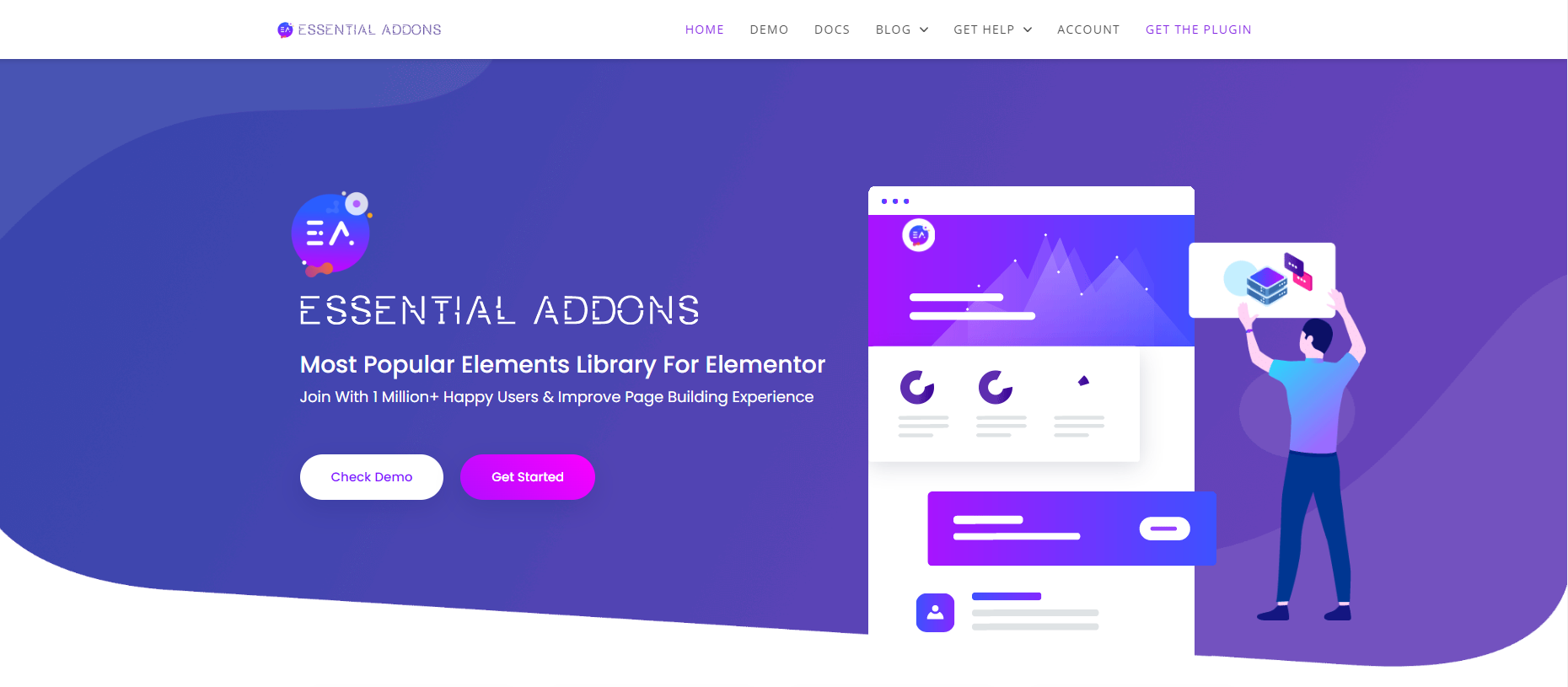 You can easily create visually appealing websites with the help of Essential Addons, which is available in both a free and a paid edition.
All of the features that are included in our paid plans are available to you in the free version. It satisfies all of the consumers' fundamental requirements, allowing you to create a stunning website.
Elementor is a lightweight and fast-loading platform, therefore Essential Addons for Elementor does not add unnecessary weight to your site due to its 'Modular Control' feature, which allows you to activate or disable any element at any moment.
Quick Links:
Conclusion: Best Elementor Addons For WordPress 2023
Have you chosen your next addon? Don't worry if you can't decide. You're committed to your job, thus you're reading this blog to locate the right Elementor extension.
Elementor has several fantastic additions. Choose one!
A quick tip: Everything nowadays is consumer-focused. This includes WordPress plugins. Every consumer may rate and review.
Reviews and ratings will show whether an Elementor addon is bad. Active consumers also exhibit the product's trustworthiness. Essential Addons for Elementor leads the pack.
One viewpoint. Share how you'll compare Elementor Addons before buying.