Recurring Commission? 
Before going into details about the recurring programs, let us discuss what exactly is a recurring income and affiliate program. 
As long as your referrals can make payments, you will have the recurring affiliate program pay you commissions. 
For example, BeRush, which is the affiliate program of SEMrush, pays you a commission of 40% for a customer's life. 
To earn a commission for every purchase, one of your referrals make. This is not just valid for the first purchase. As long as your referrals stay a paying customer, you will continue to earn money. 
The main difference between regular affiliate programs and recurring affiliate programs is the fact that you can continue to earn for many years and not just for one time. 
Web Hosting Recurring Affiliate Programs 
There are so many options for users to host their sites when it comes to web hosting, which is a very competitive industry. 
Web hosting platforms pay their affiliates very well. And here is a list of some web hosting payment recurring affiliate programs. 
1. Cloudways 
It is a cloud hosting platform that gives hosting solutions to important platforms like Drupal, WordPress, Magento, and Joomla. 
The two commission structures for its affiliates are: 
A slab-based system where you earn up to $125 per sale based on performance slabs. 

Hybrid where you earn $30 per sale in addition to a 7% lifetime commission. 
And, here is exactly how you can sign up for their program.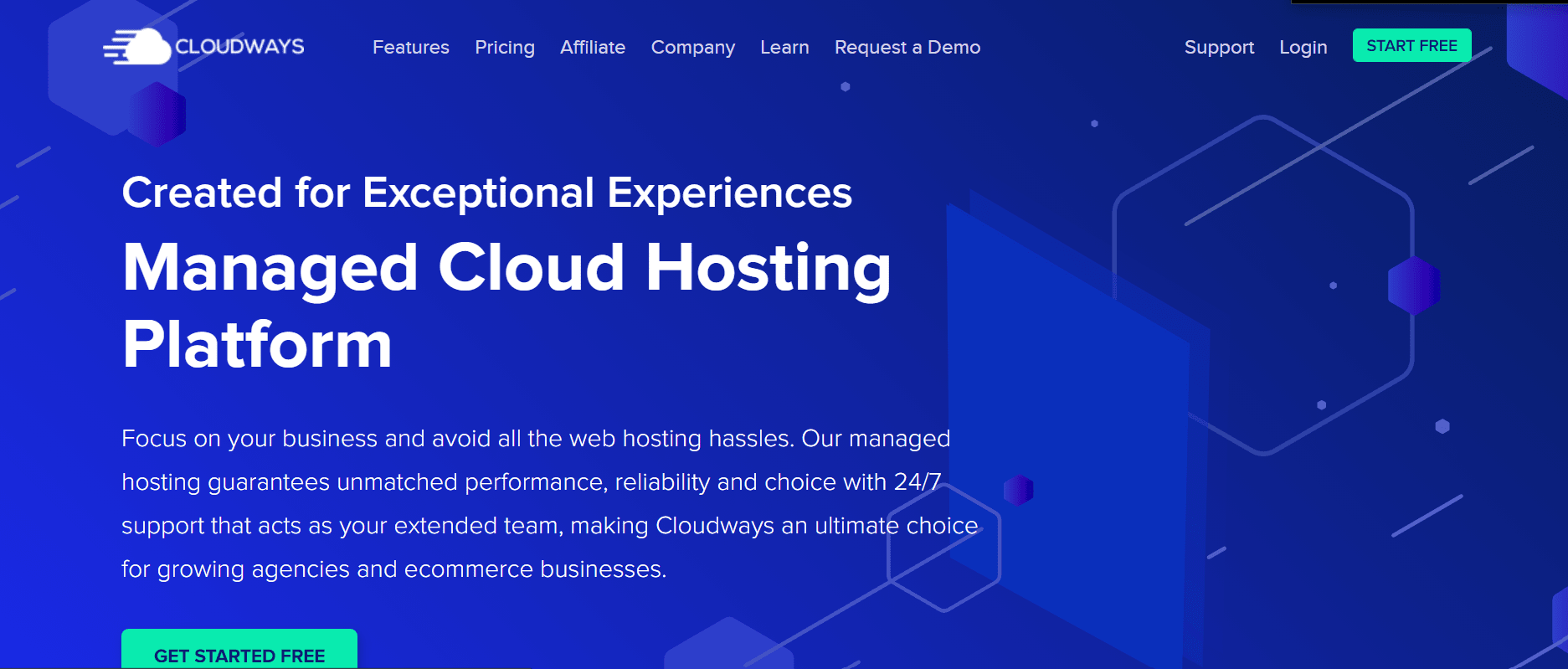 Cloudways Customer Review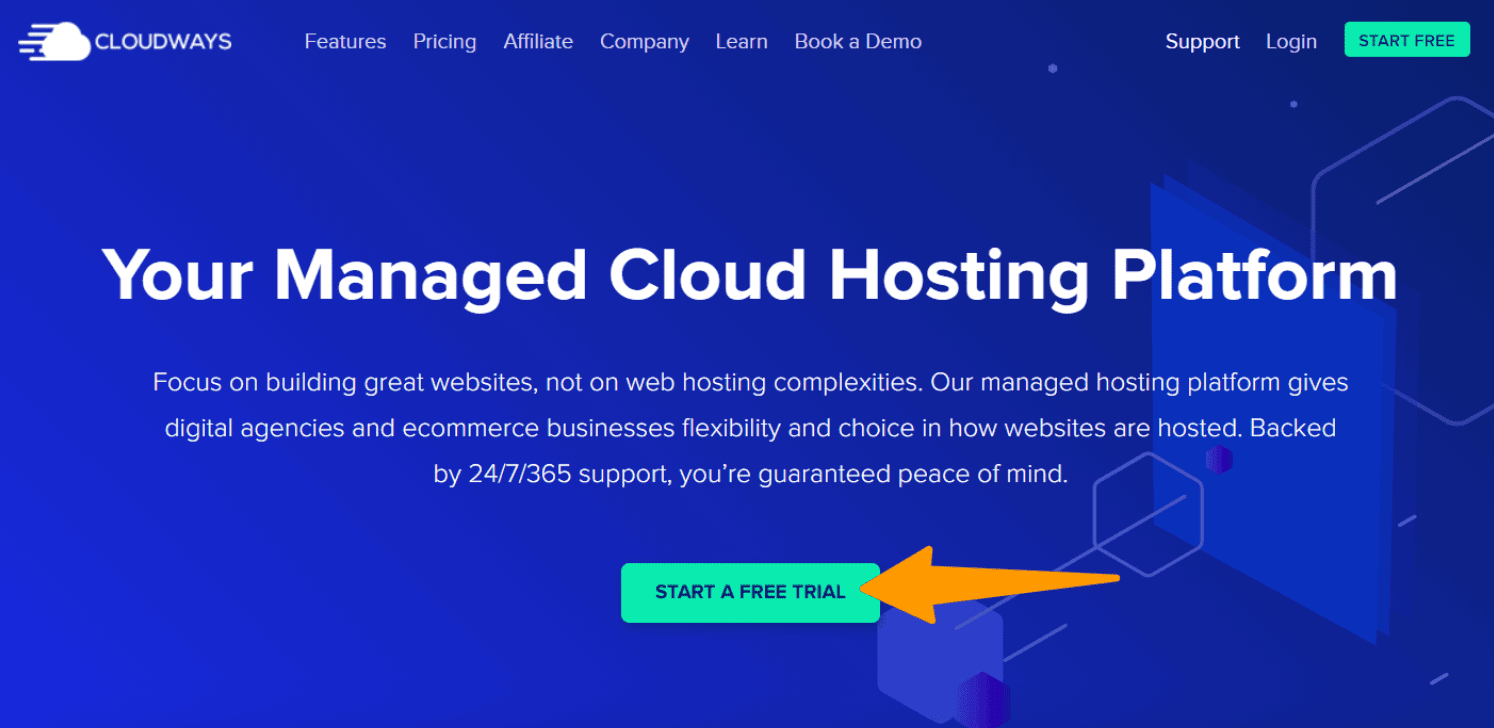 2. Kinsta 
This offers premium WordPress hosting solutions powered by Google Cloud. They readily use the cutting-edge technology to support their very fast website load timing and also provide excellent 24*7 expert help. 
You can earn a $50 commission per sale in the Starter Plan 

In the Pro Plan, you can have a $100 commission per sale. 

The business plan has $150 

Enterprise gas $500 commission per sale 
And, here is exactly how you can sign up for their program.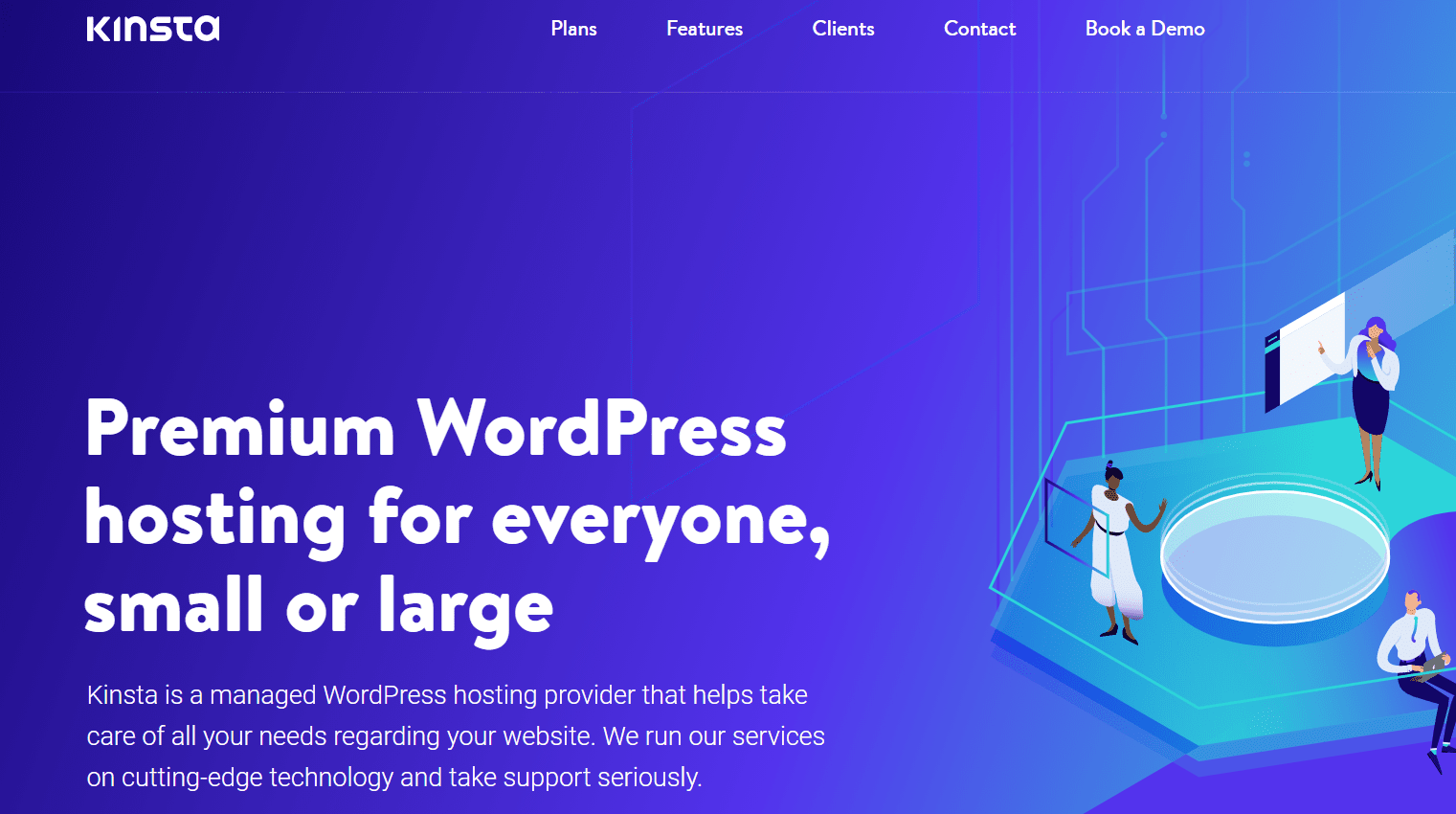 Kinsta Customer Review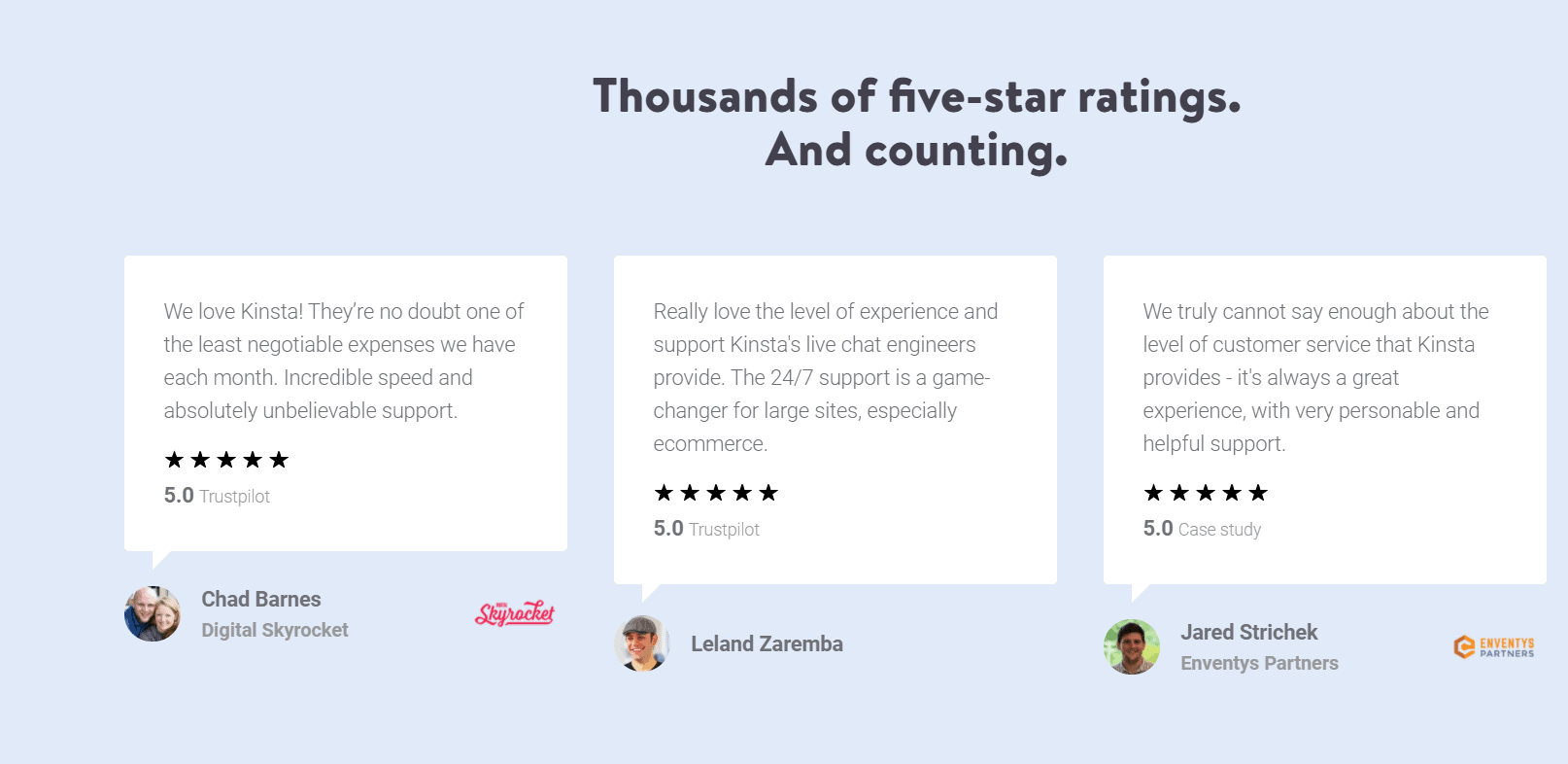 3. RoseHosting 
This program gives you a fully functional and managed VPS hosting service at really affordable prices. They have been in this business of web hosting since 2001. 
They also offer an uptime record of 99.99% since 2003. If you want to promote a perfect VPS hosting choice to your audience, this program is your go-to choice. 
It offers a recurring 10% commission in every payment that your referrals make. You can refer to about 30 qualified referrals, and your commission will permanently increase to 15%. Earn more than the rest! 
Earn a $50 bonus for referring to 10 people or more in a month. 

Earn $300 for doing the same with 30 people or more in a month. 
Visit here to create your account for free. 

Rosehosting Customer review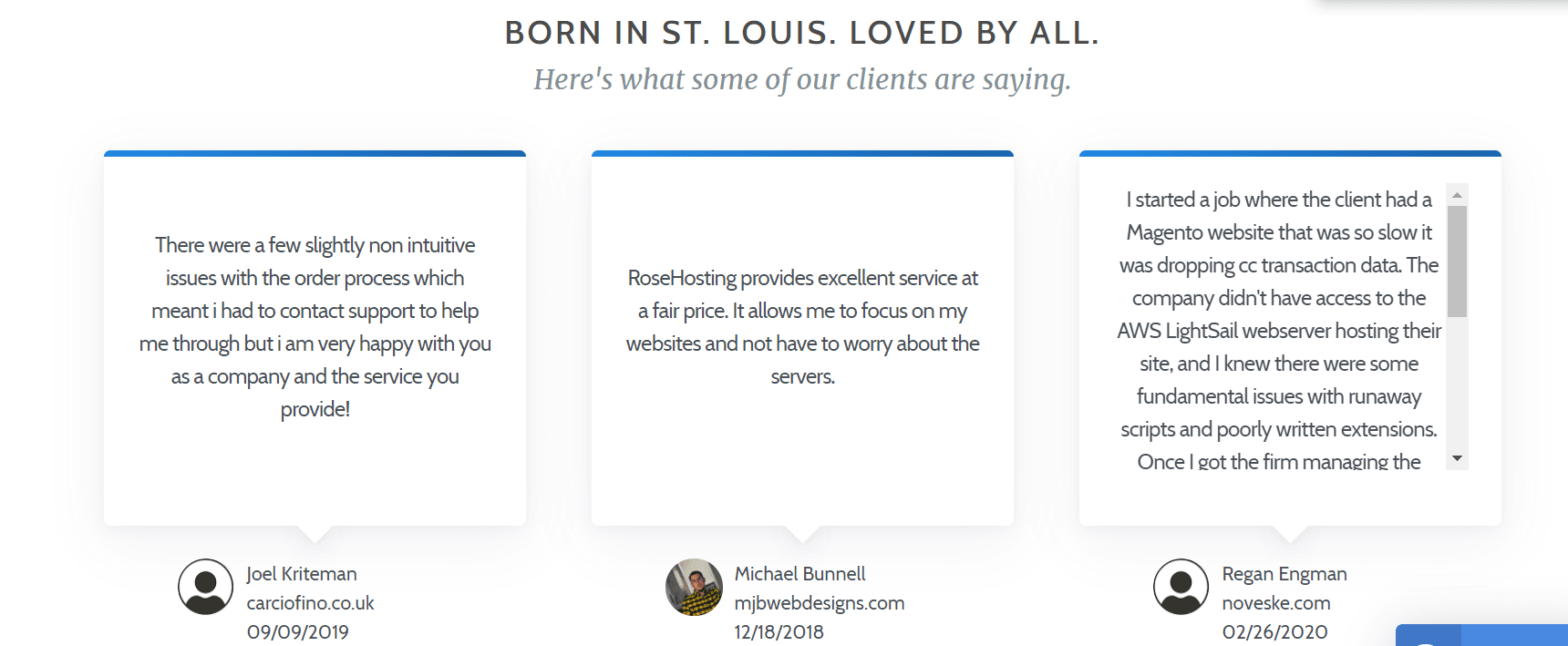 SEO Recurring Affiliate Programs
There are so many SEO products that give you a very high paying commission, and here is a detailed and constructive list of some of the best ones. 
4. BeRush 
This program is a part of SEMrush, and it's one of the best affiliate programs when it comes to bloggers and digital marketers. 
It can very well be your top earning income source. It has helped generate more than $317000 for individual clients! 
You have to have a good content marketing strategy for earning the most. You can have a recurring commission of 40% on every successful sale you generate via your affiliate links. 
Pro plan costs $119.95 per month, and you can have a commission of $47.98 per month. 

Guru plan costs $229.95 per month, and you can have a commission of $91.98 per month. 

Business plan costs $449.95 per month, and you can have a commission of $179.98 per month. 
It is very commonly used in the world of SEO and by more than 5 million people. 
5. Mangools SEO Tools
These tools are used by 500k+ people worldwide, and with them, some other popular tools like KWFinder for better keyword research also come. 
You can have a 30% commission rate on every sale that is successful. Their monthly basic plan costs $49, and you can have a commission of 30% of $14.70 with it. Their annual plan costs $358.80 a year, and you get to earn $107.64. 
Click here to create your new account with Mangools.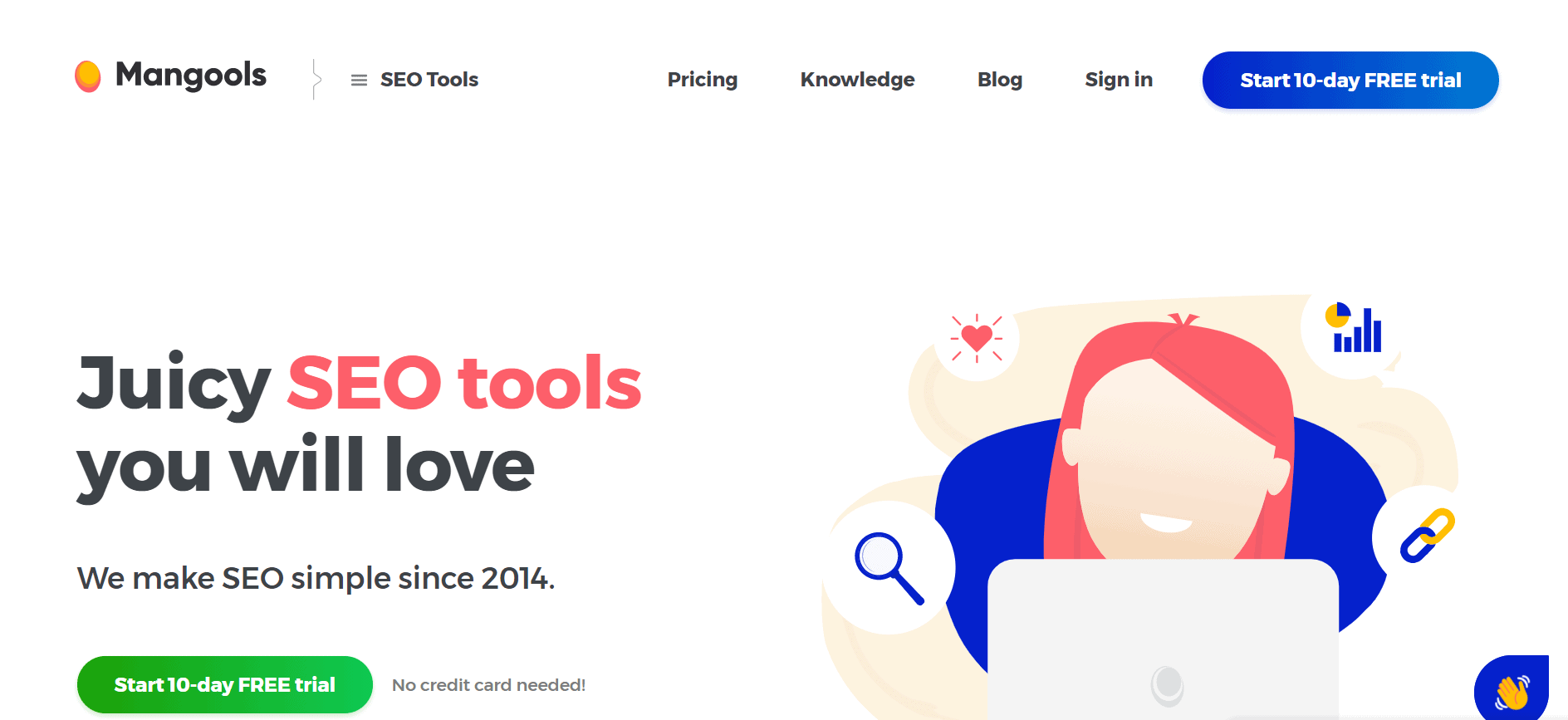 Mangools Customer Review

6. Serpstat 
It is used by 2000000+ users all over the world and is a prevalent hacking tool which is used for SEO and PPC campaigns. 
Have a 30% recurring Commission on every sale that you make via your affiliate links. 
With each commission you make almost: 
If you make up to 3 payments, you can have a commission of 5%. 

If you make 4 to 10 payments, you can have a commission of 10%.

If you make up to 11 to 20 payments, you can have a commission of 20%.

If you make up to 21 payments, you can have a commission of 30%.
Here is how you can join their affiliate marketing program.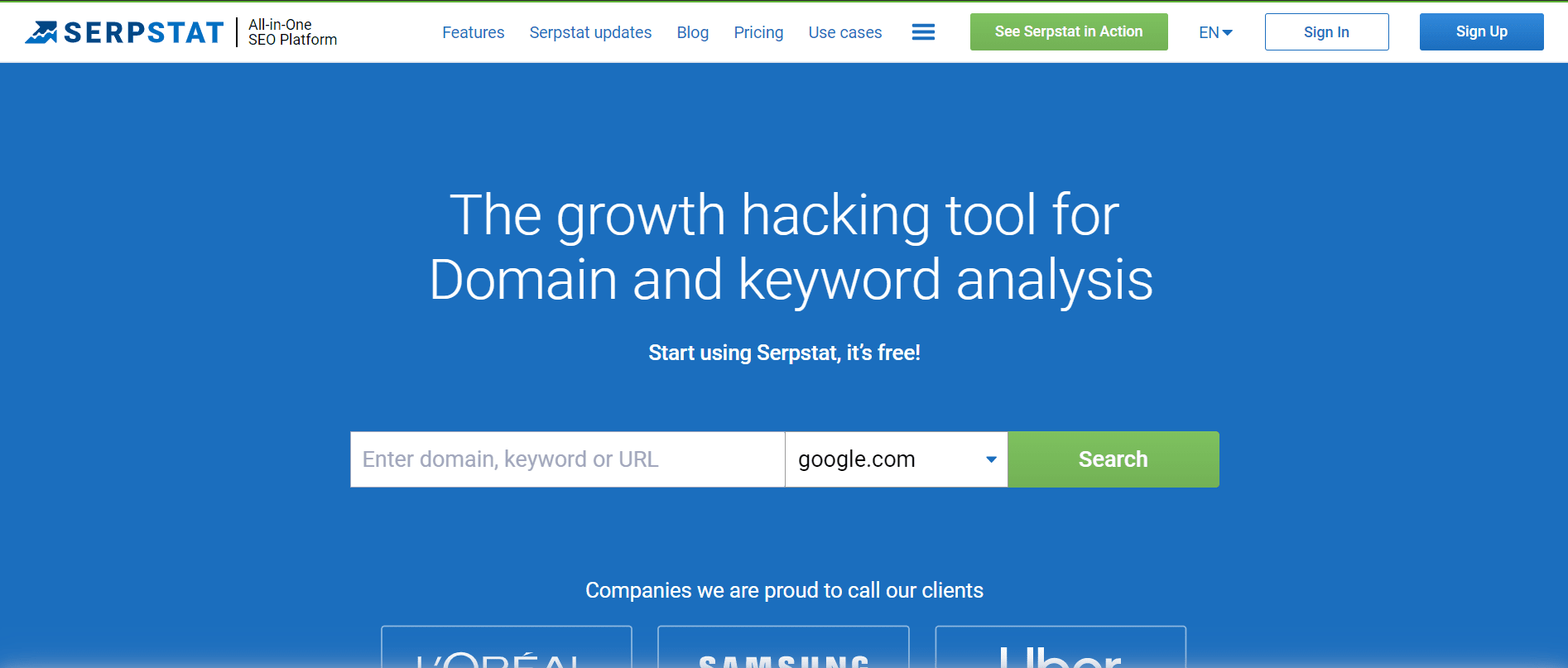 Serpstat Customer Review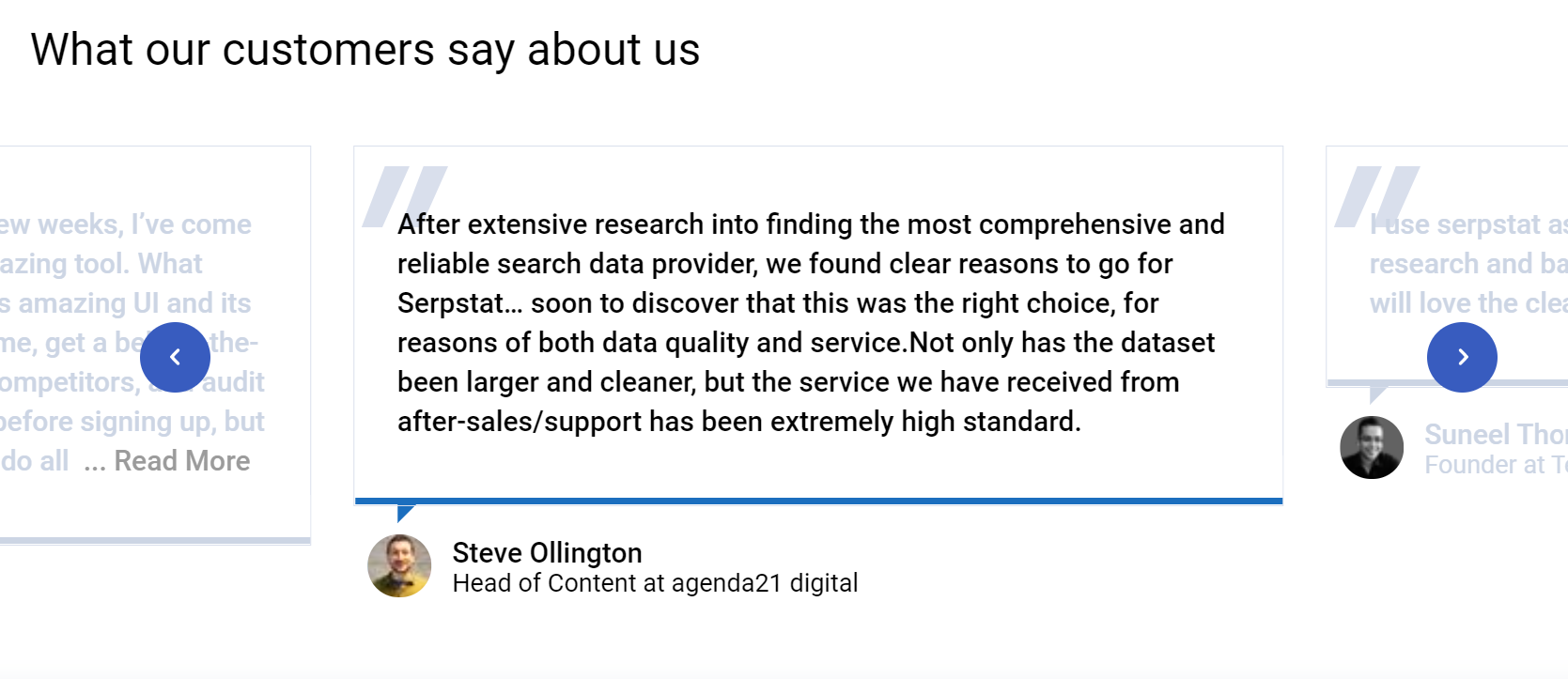 7. SpyFu 
It is a perfect competition research tool that gives you really robust features for your PPC and SEO campaigns. You can have unlimited searches and download with just $33 per month membership plan.
Have a commission of 40% monthly for every referral you send them. 
If you choose the $299 Team plan, you can earn $119.60 payable per month. Have your commission paid via PayPal or Wire transfer. 
Click here to readily sign up for their affiliate program.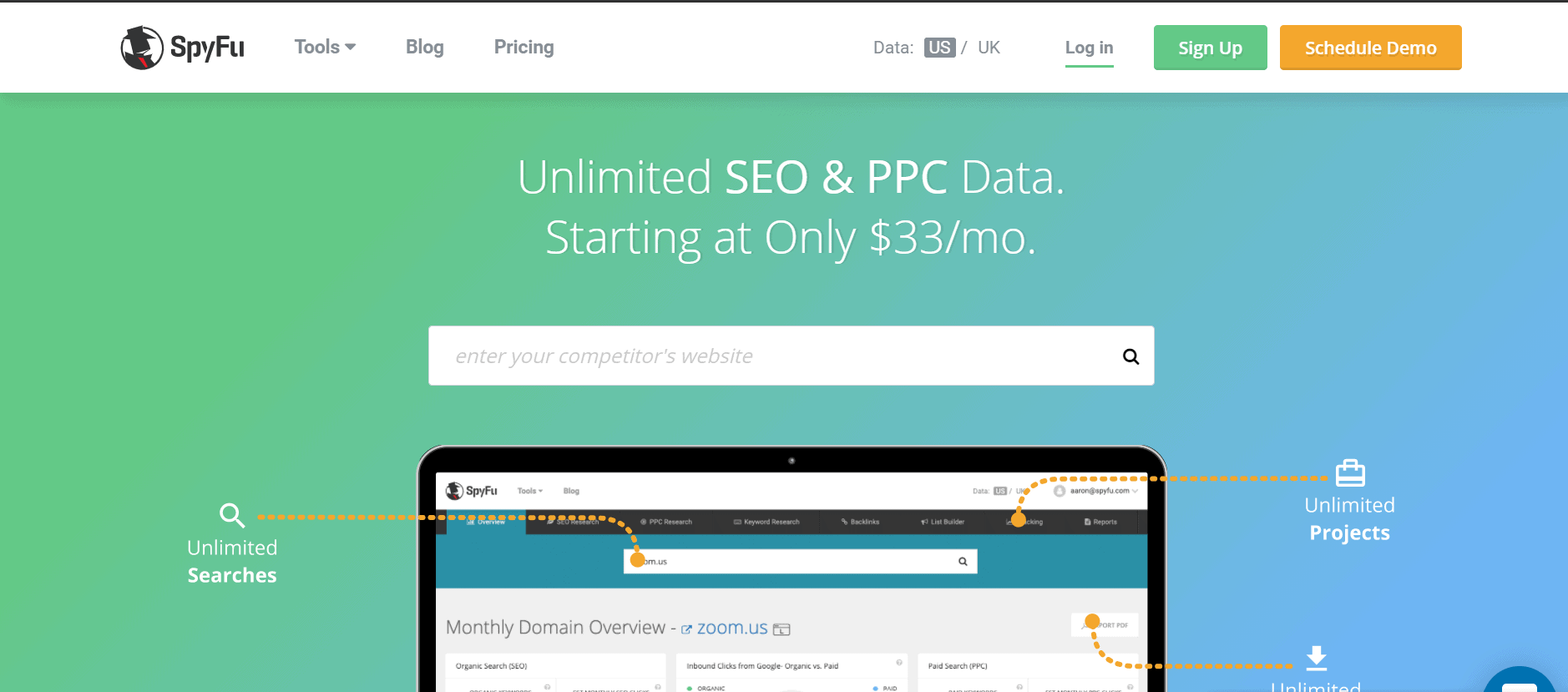 SpyFu Customer Review

8. Long Tail Pro 
It is a robust keyword research tool to find long-tail keywords that 70k+ people use worldwide. Have a commission of 30% for every referral that subscribes via your affiliate links. 
Click here to readily sign up for their affiliate program. 

9. Raven Tools 
It is a useful, all-rounder tool for SEO with 45 advanced tools starting from white label reporting to link building, website audits, rank tracking and many more. 
You will have a recurring commission of 40% on all their products for a lifetime of your referral account. 
Click here to sign up.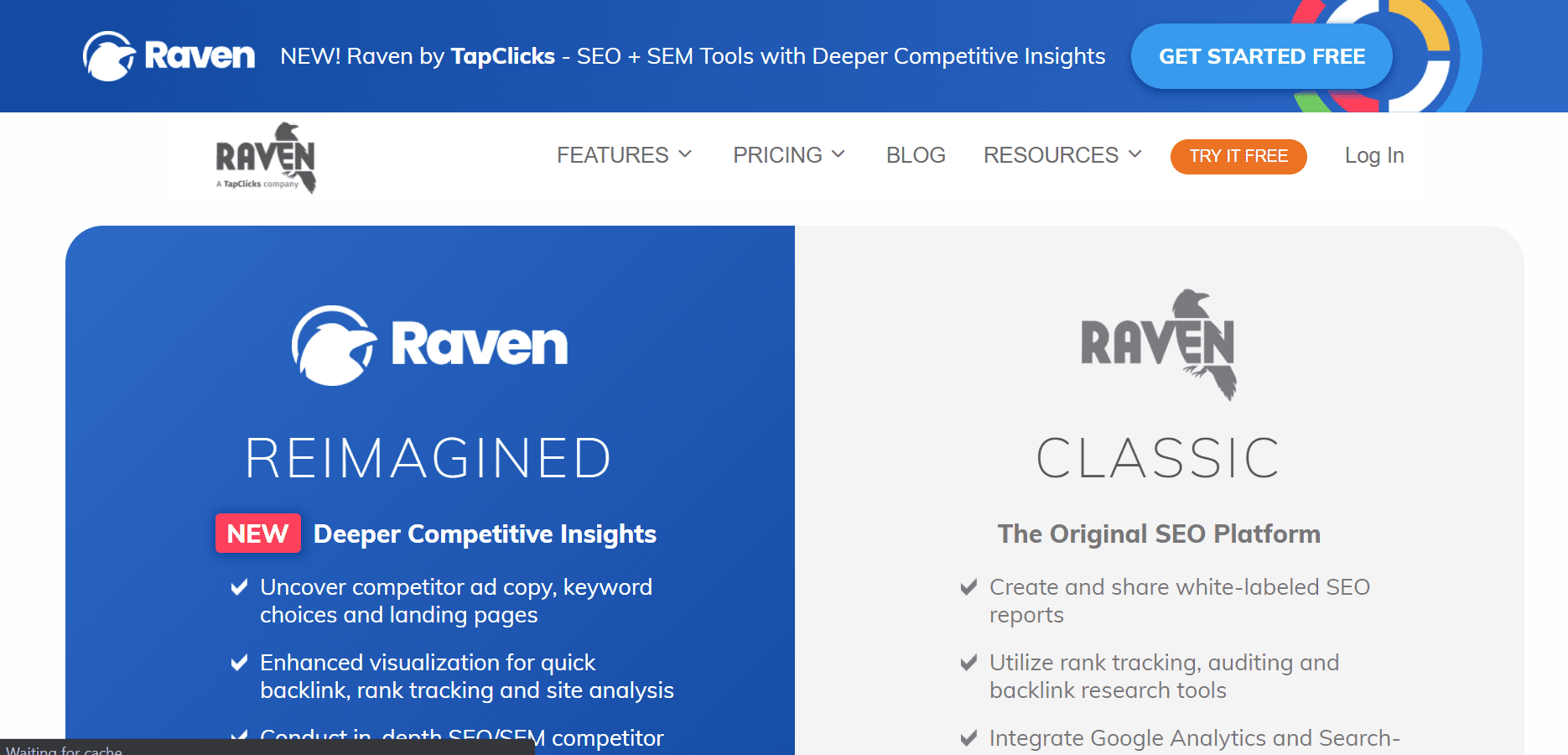 Raven Tools Customer Review

Social Media Recurring Affiliate Programs 
Now let's talk about some social media tools that would do the same for you. 
10. TubeBuddy 
It is a very popular YouTube management tool which also optimizes your videos and has tools which help YouTube video creators bulk video processing, promotion, SEO and many more. 
Earning commission is 50 percent.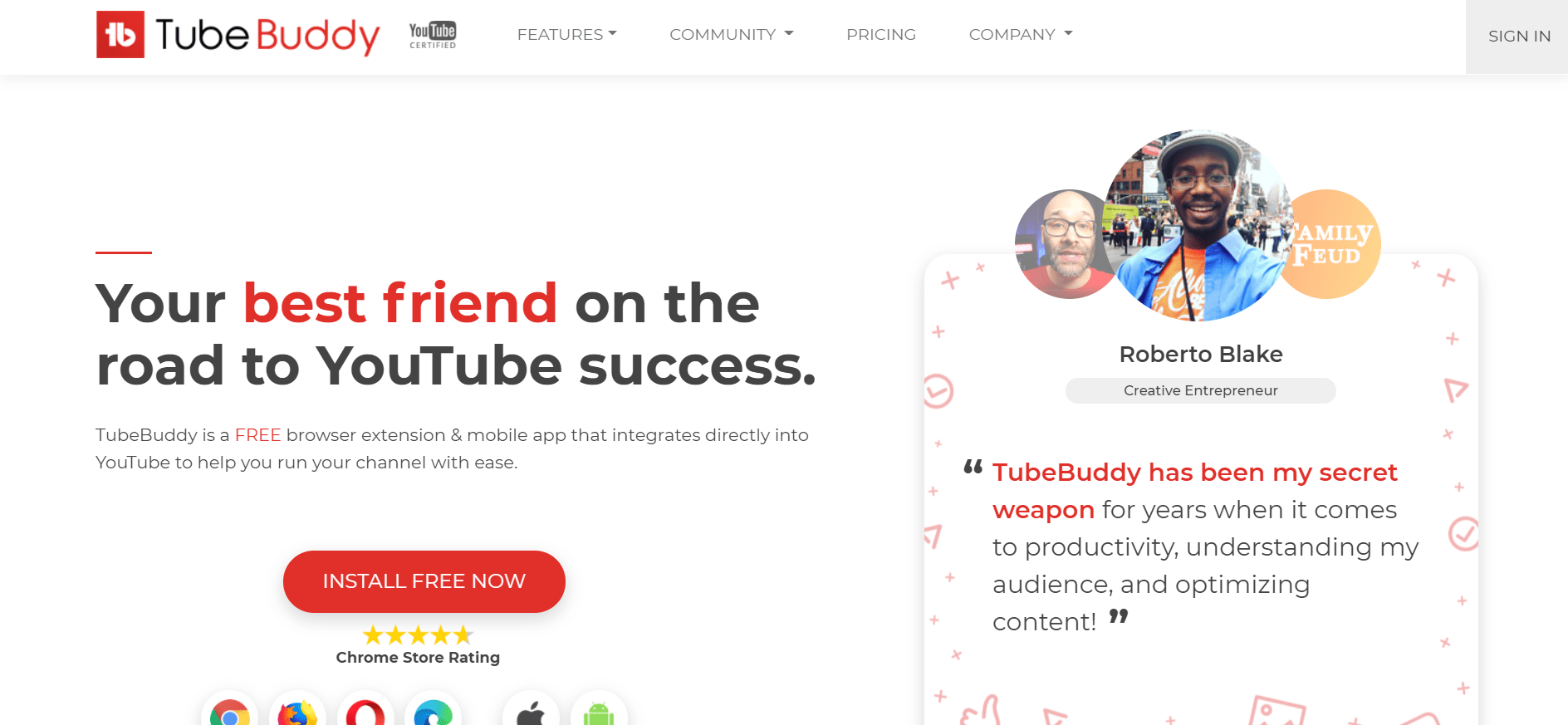 11. SocialPilot 
It's quite an affordable tool for bloggers and small businesses that help you with social media scheduling, team collaboration and social media analytics. 
Commission earned is 30 percent. 

12. ContentStudio 
It is a very good tool for social media management and content marketing. Discover, schedule, and analyze all your content now. 
Commission earned is 30 percent for any paying customer.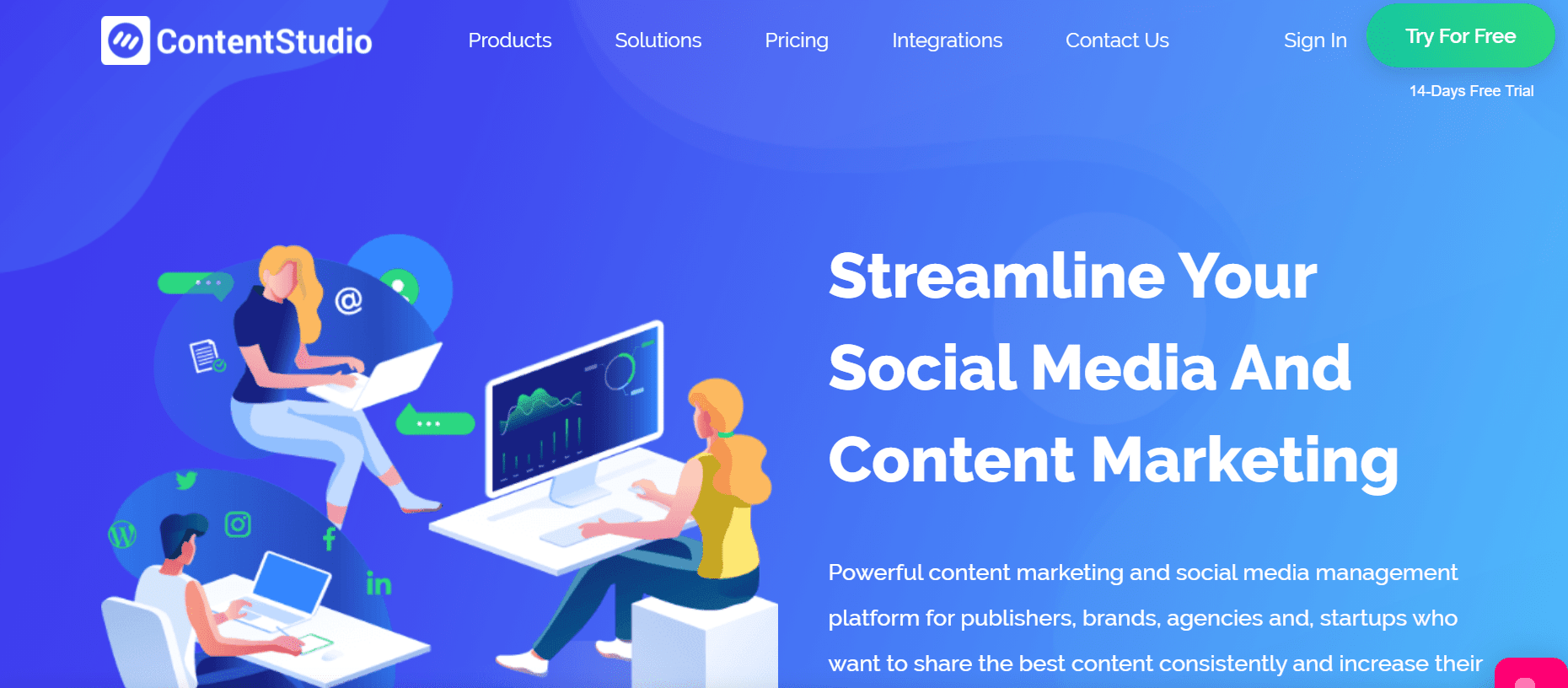 13. Tailwind 
More than 5000000 people use this social media scheduling tool and is very good for platforms like Pinterest and Instagram. 
You can have an easy commission if 15 percent through affiliate links.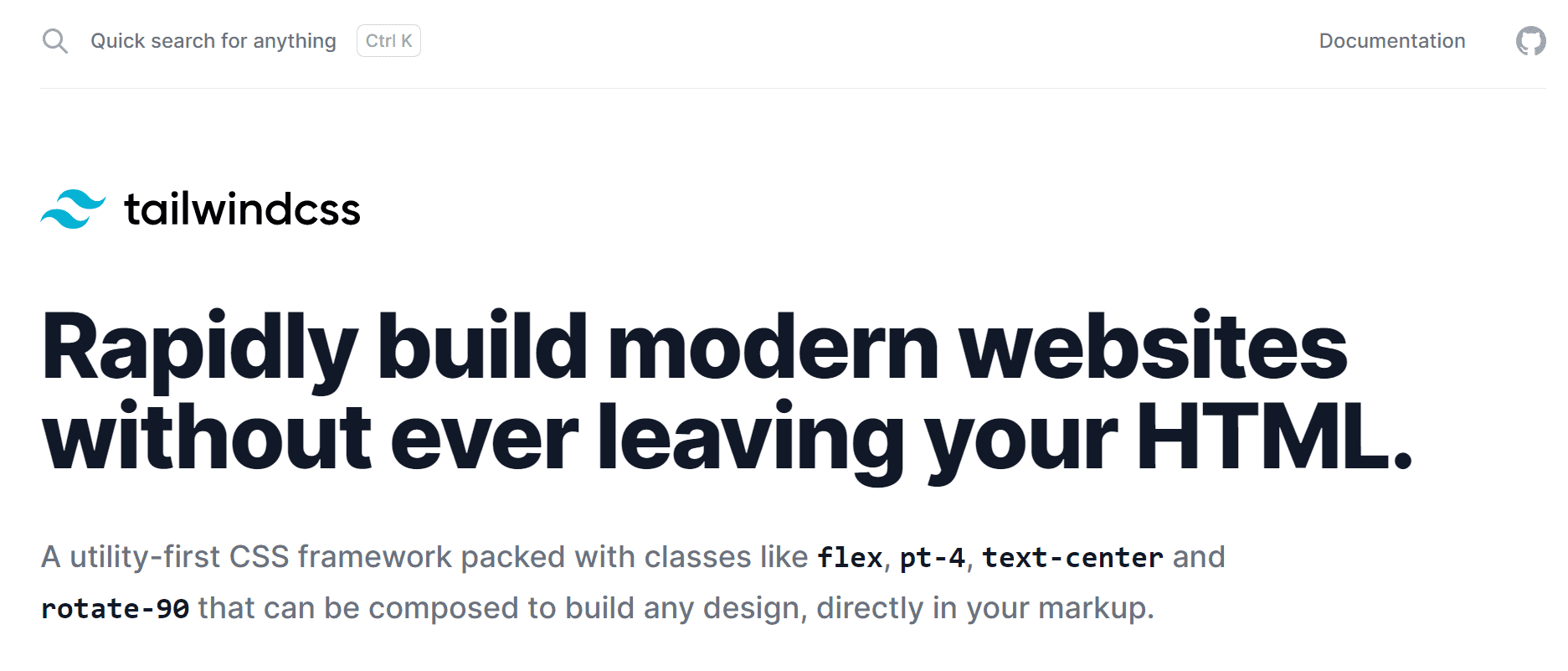 WordPress Recurring Affiliate Programs
It is one of the largest content management systems in the world and there are so many plugins and tools around it. 
14. Elegant Themes 
More than 650000 people use this premium WordPress themes that give you a flagship theme and visual page builder, Divi. This helps you customize your site however you want. 
Commission earned is 50 percent on purchases made through your affiliate links on yearly renewals.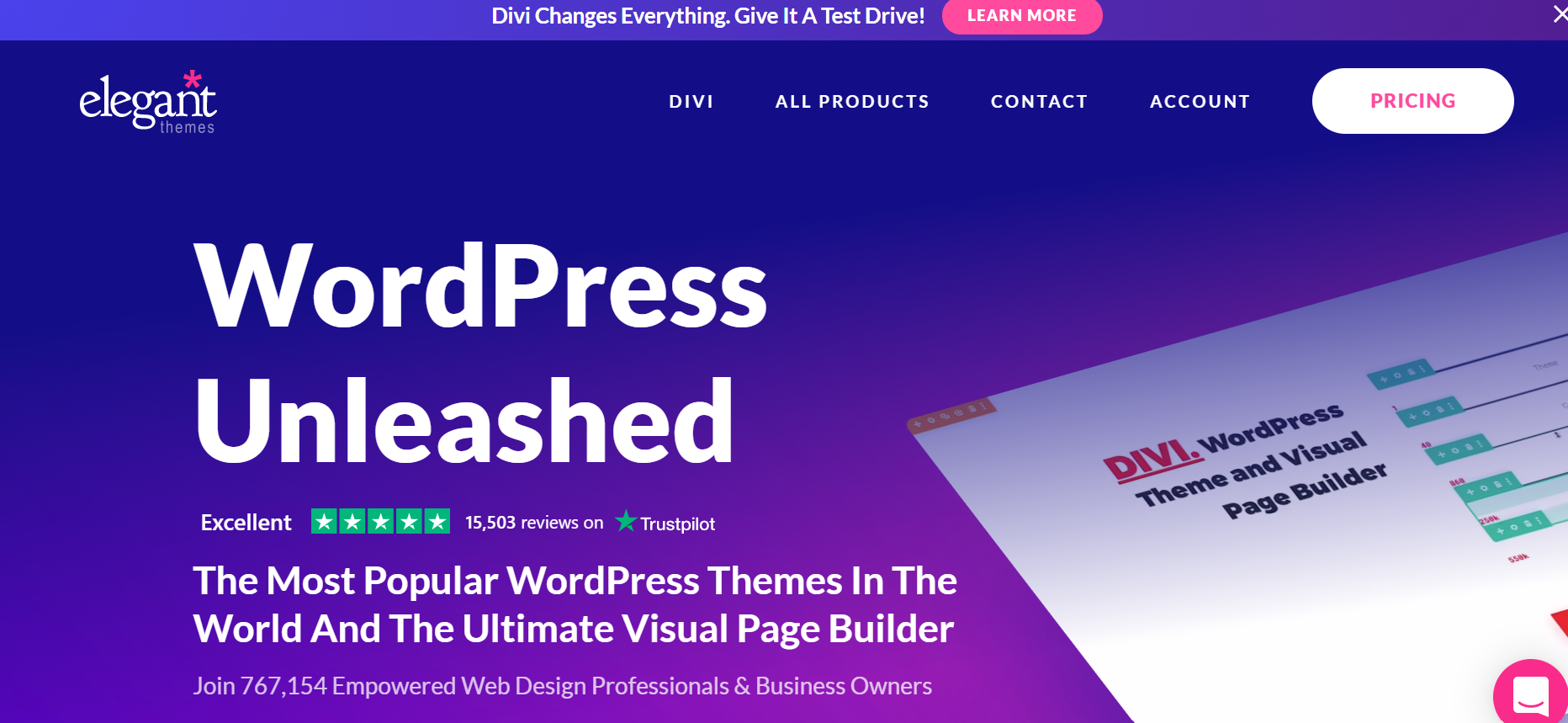 15. Thrive Themes 
It is very well known for offering conversion-focused premium WordPress plugins and themes. You have a commission of 35 percent to be earned from every sale and 25 percent Commission on every recurring payment made. 
To sign up for their page, you just have to go through a quick quiz to see if you're eligible for this site or not.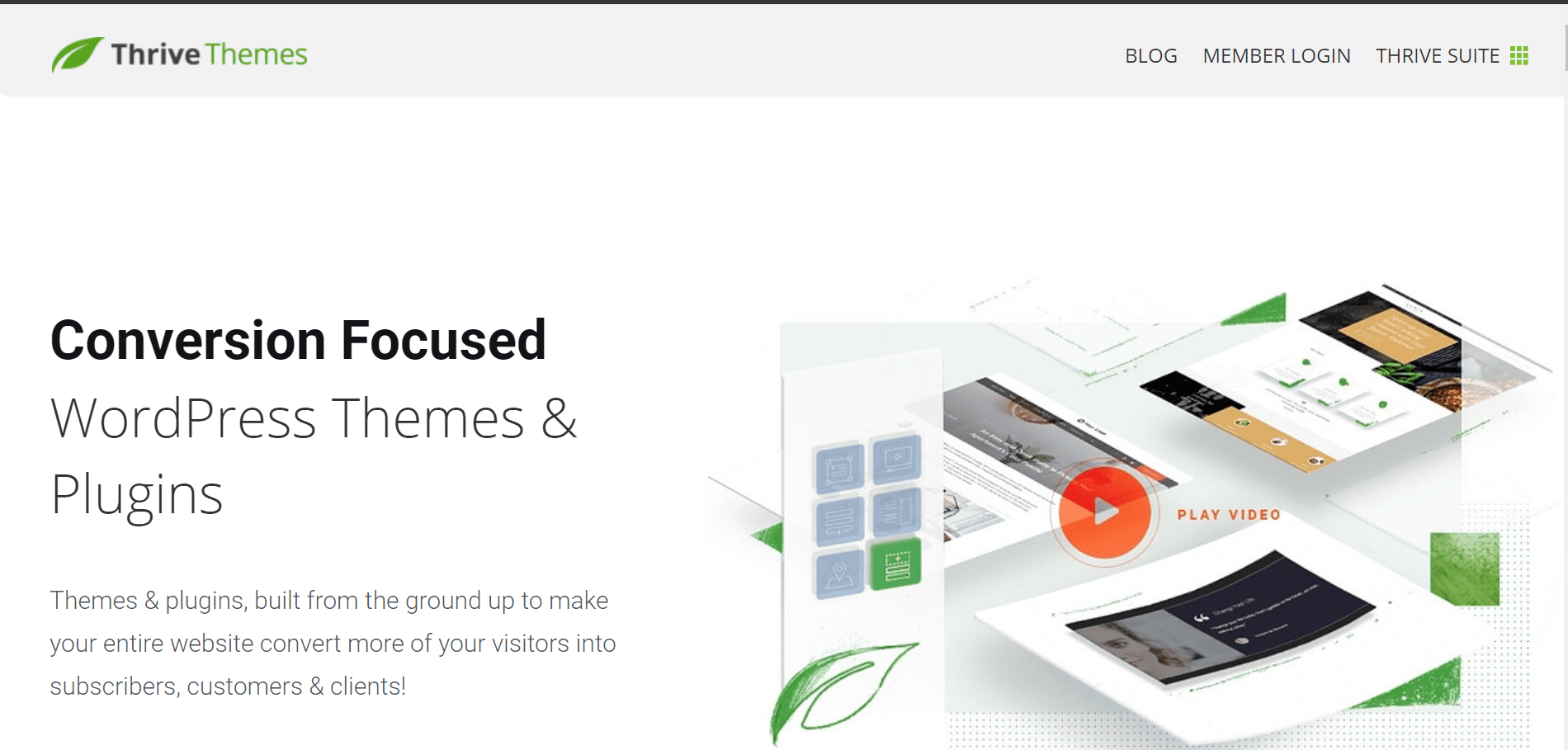 Thrive Themes Customer Review

16. SEOPressor Connect 
This is a premium plugin that helps you with on-page optimization and also gives you instant feedback and suggestions to make your search results better. 
Their commission has a rate of 50 percent.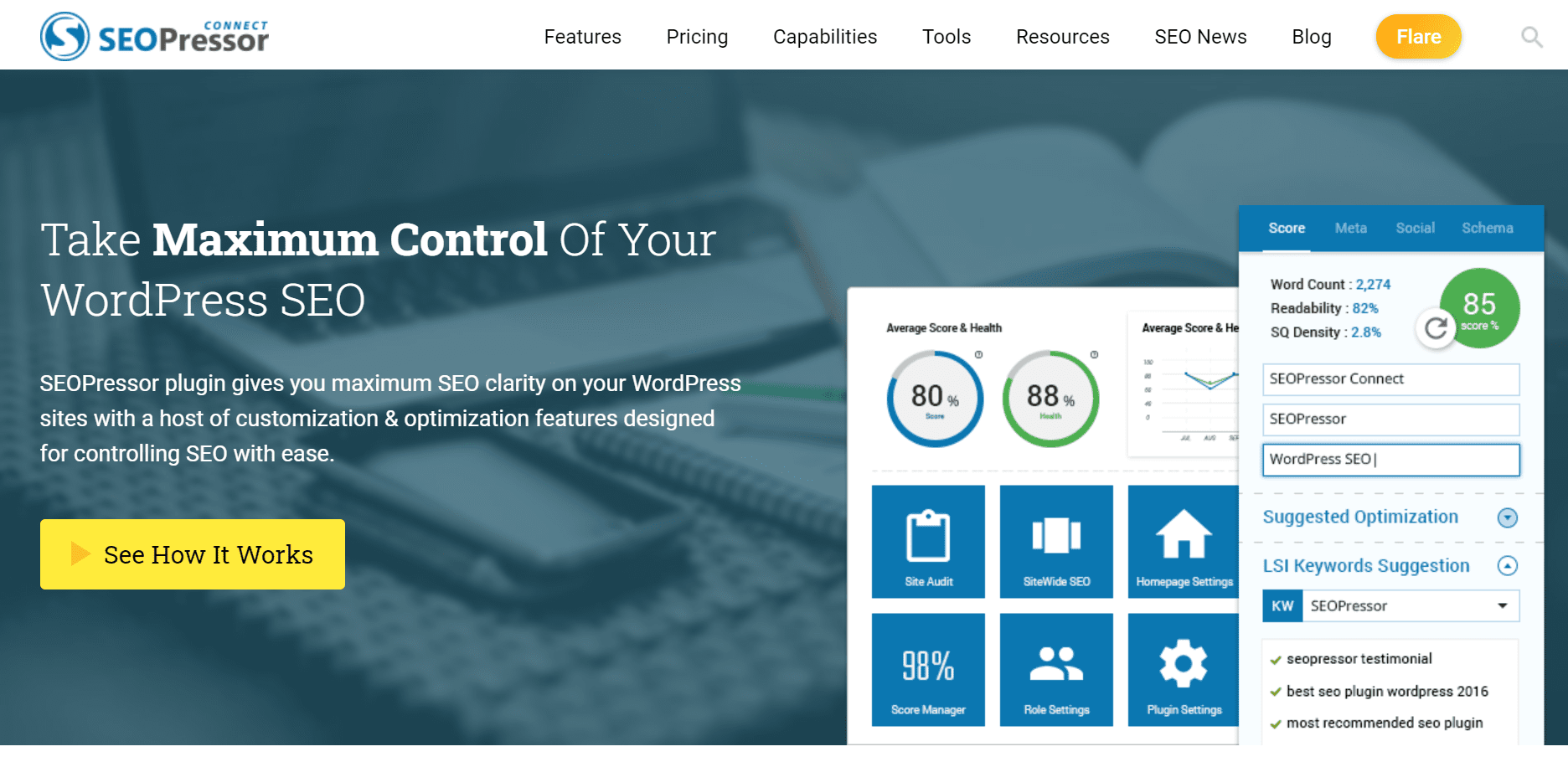 17. Beaver Builder 
It is a drag-and-drop WordPress page builder that is used by over 1 million people over the world. You can design any website from scratch by using the WordPress page builder plugin. 
Commission earned is 25 percent on all sales.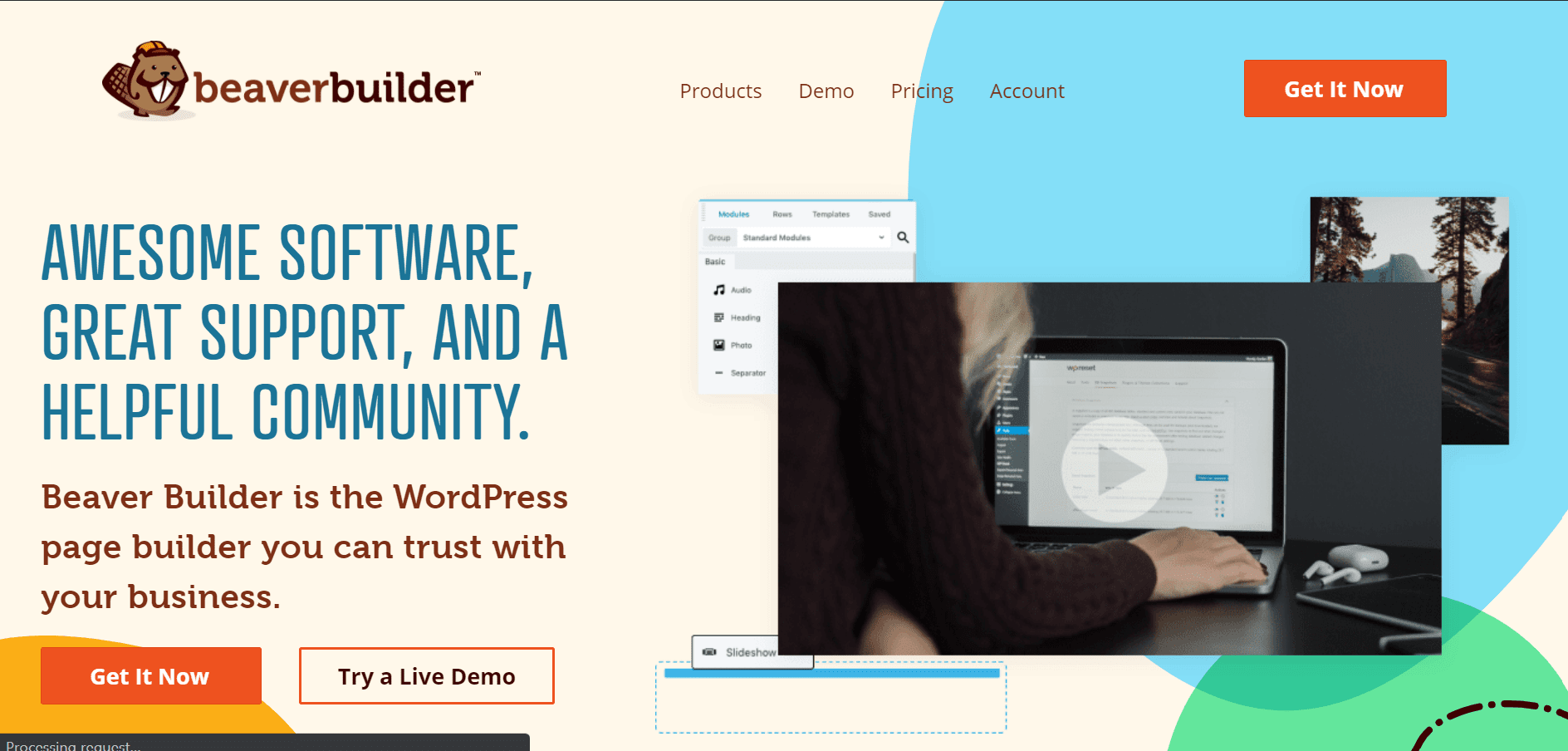 18. AccessWP
It is a US-based premium WordPress support agency that gives you maintenance and WooCommerce support of WordPress. Their pricing plans start from $99 per month. 
It gives you a commission rate if 10 percent on monthly packages for your lifetime.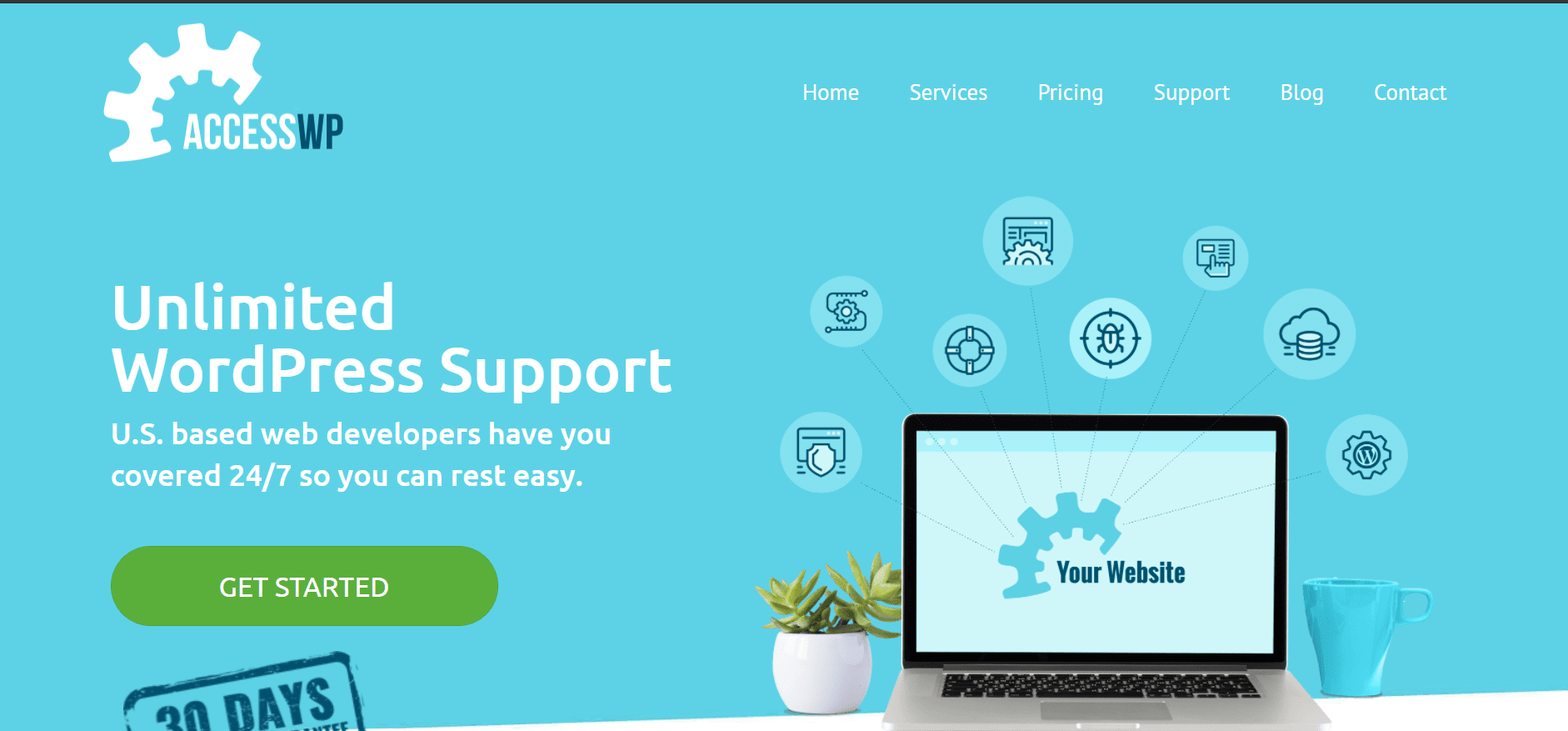 AccessWP Customer Review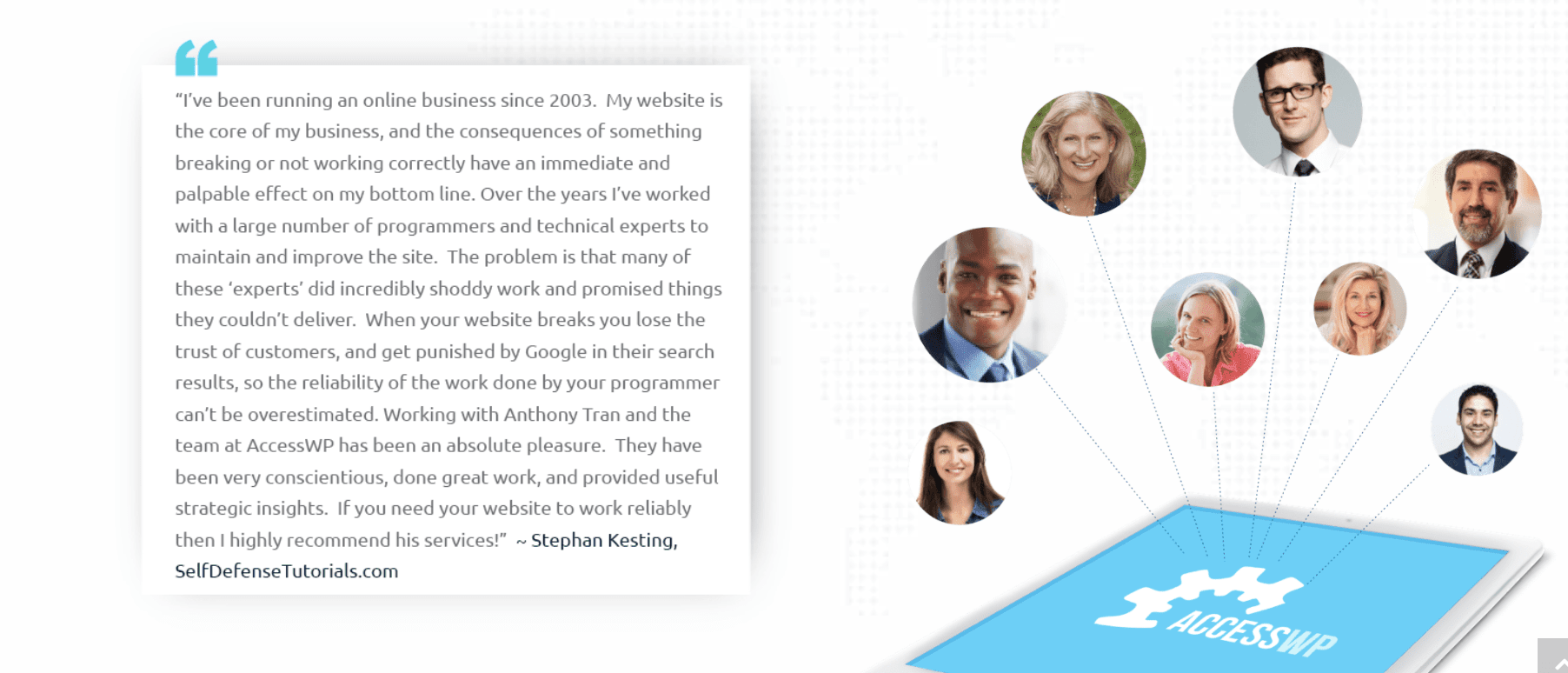 19. MemberMouse 
It is a premium membership plugin for WordPress and you can sell any product or subscription with various payment options. 
You can have a commission of 25 percent on all payments. You can have payment of $60 in commission and a whopping $1797 commission for the Professional Plan.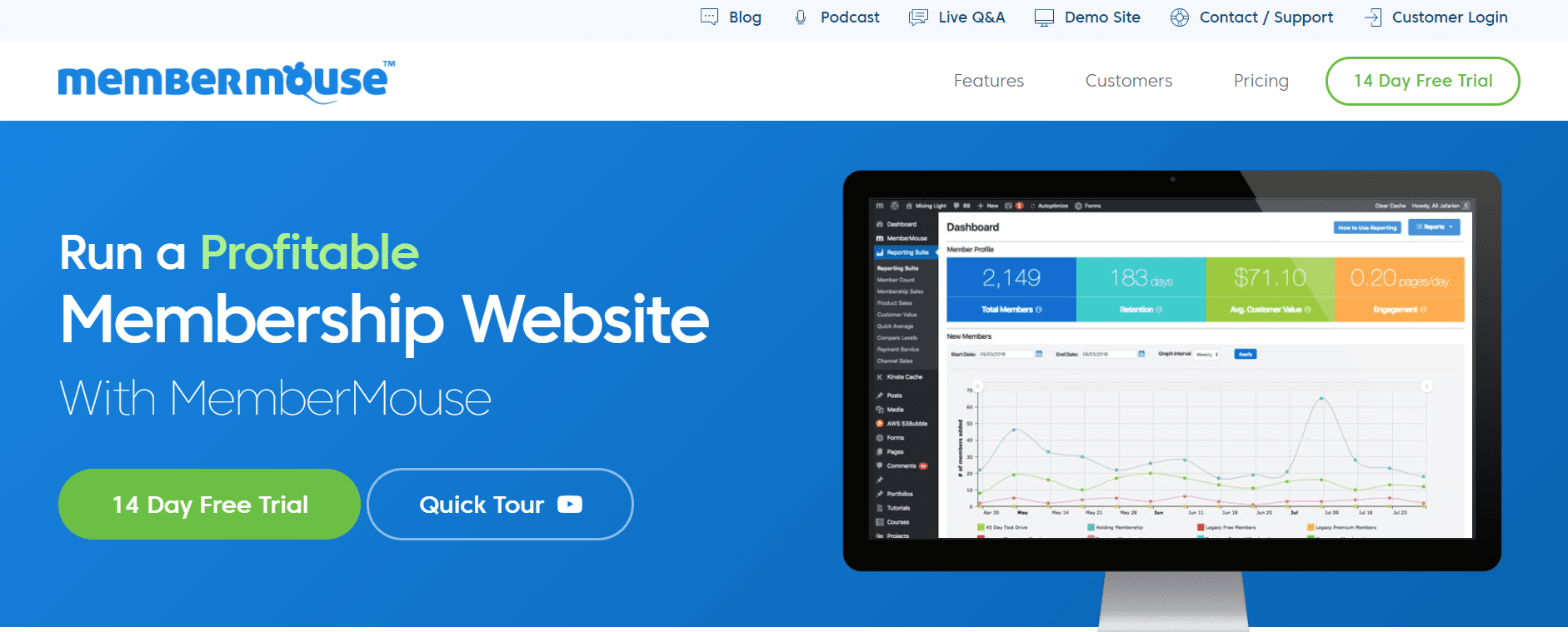 Email Marketing Recurring Affiliate Programs
So these are some email marketing affiliate programs that give amazing commission. 
20. ConvertKit 
It is created just for bloggers, digital marketers, and vloggers. It gives you an amazing commission of 30 percent with each payment made by referral link.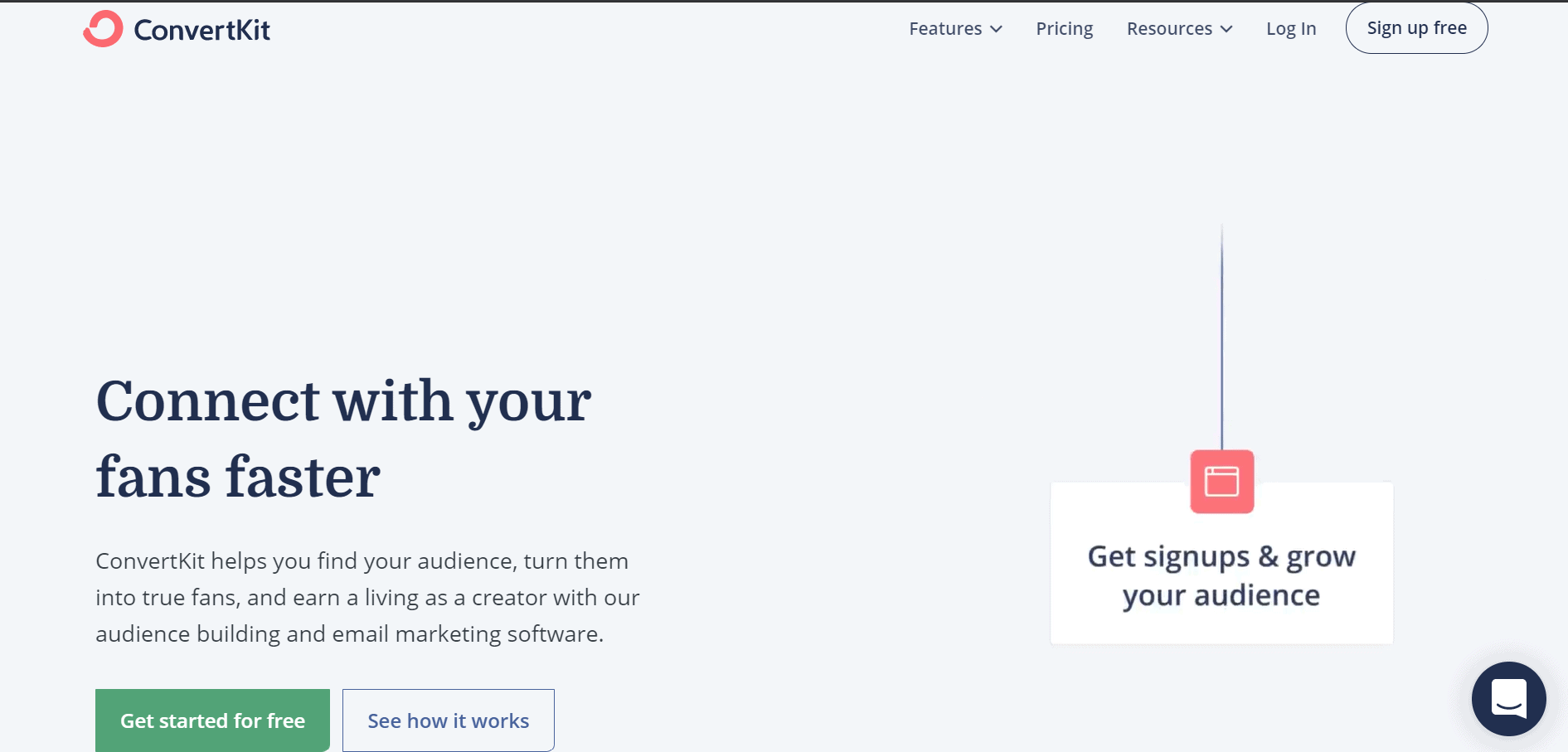 21. Aweber 
It is used by 100000 email marketers worldwide and gives you unlimited analytics, emails, automation of emails and segmenting and so on. It gives you a commission of 30 percent with a year's Day cookie duration and you get paid every month.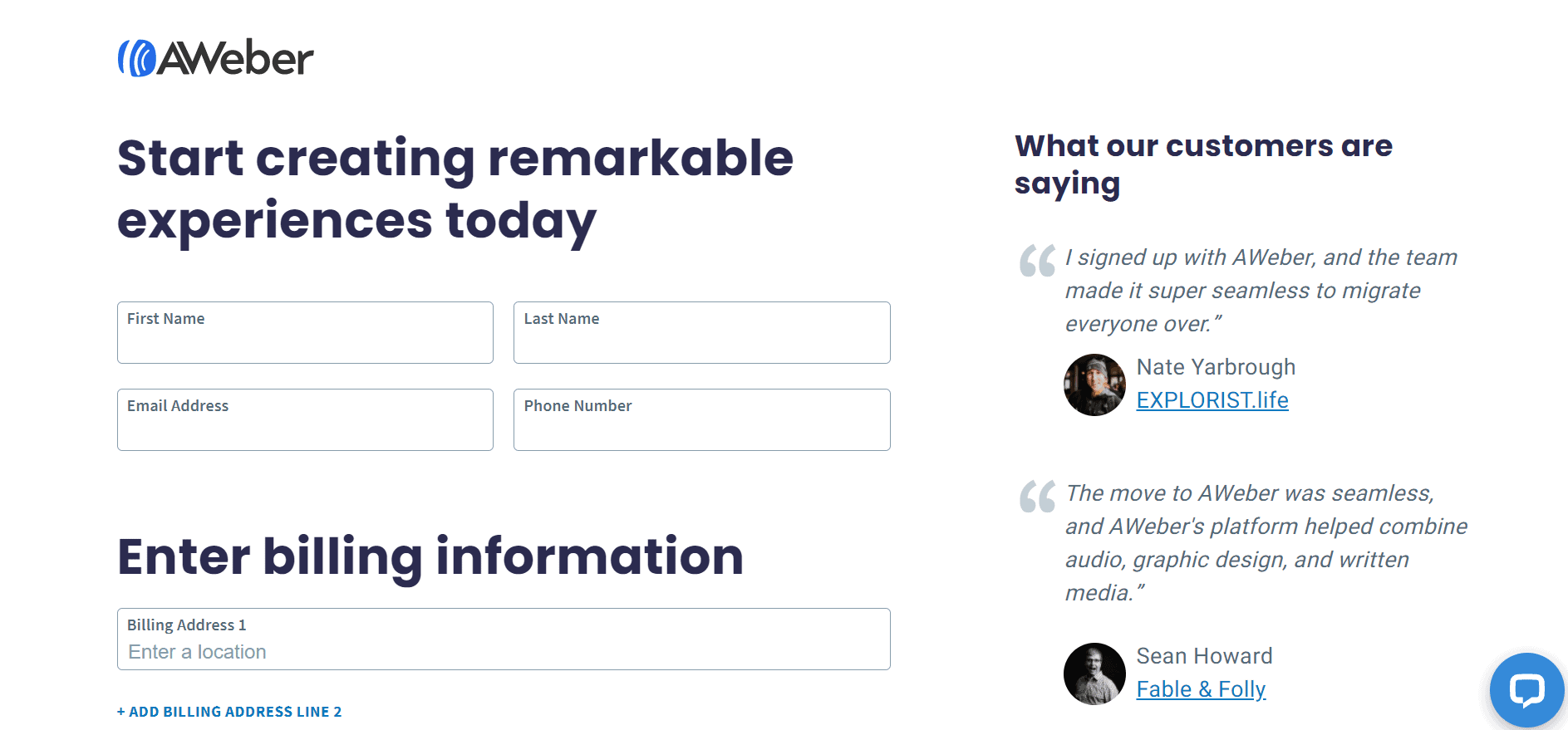 22. GetResponse 
It is an all-in-one marketing software solution that assists you with webinars making, constructing landing pages, and marketing automation. 
They give a 30 day free trial without a credit card and it just increases your ease of using it. 
There is an "Affiliate Bounty Program" that gets you a one-time commission of $100 for every referred account. 
The other program gives you a 33 percent Commission.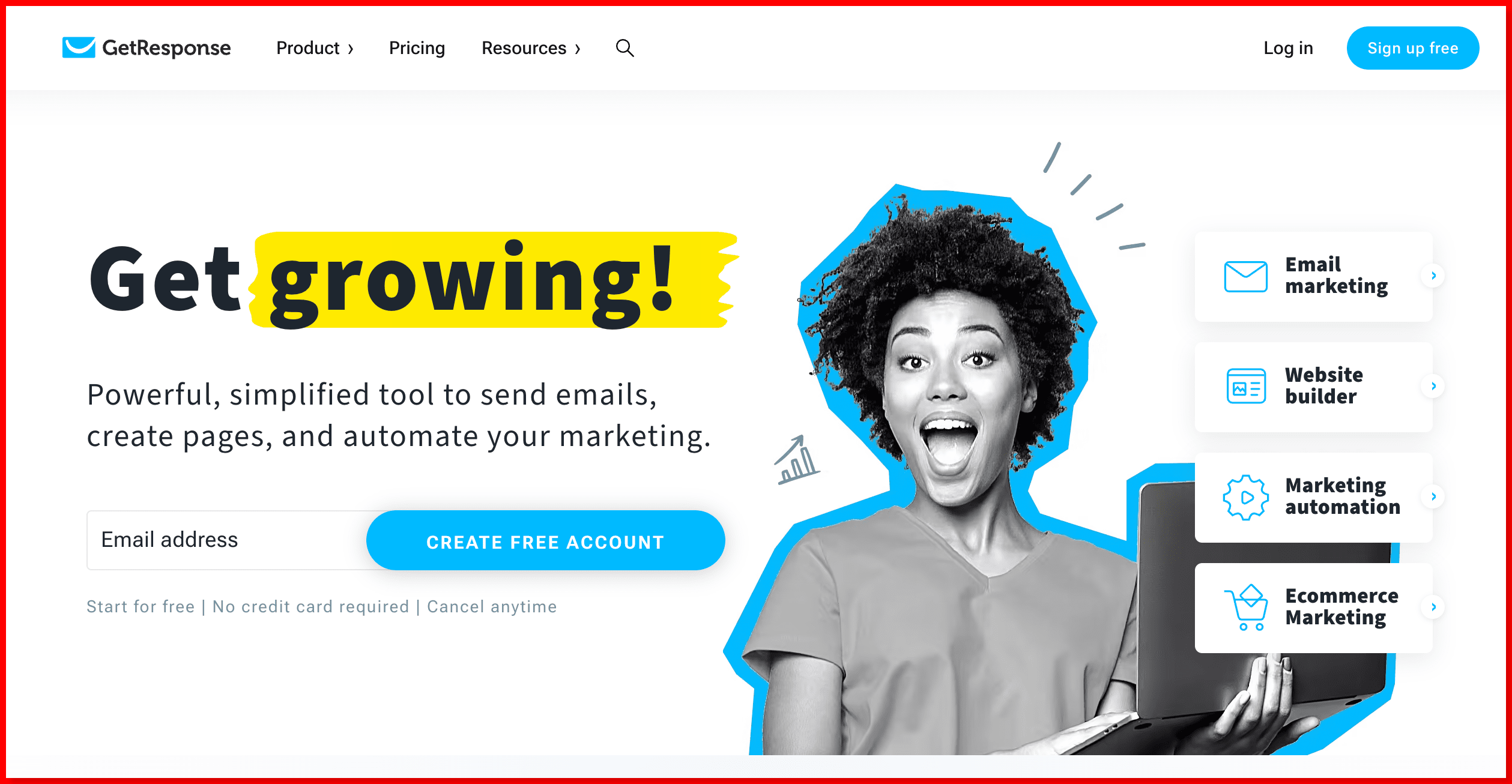 23. Leadpages 
Convert high-quality landing pages to pop-ups and websites and you can design anything using this tool and it is a good industry-leading landing page that creators use. It is also a lead generation tool. 
Have a commission of 30 percent per referral account.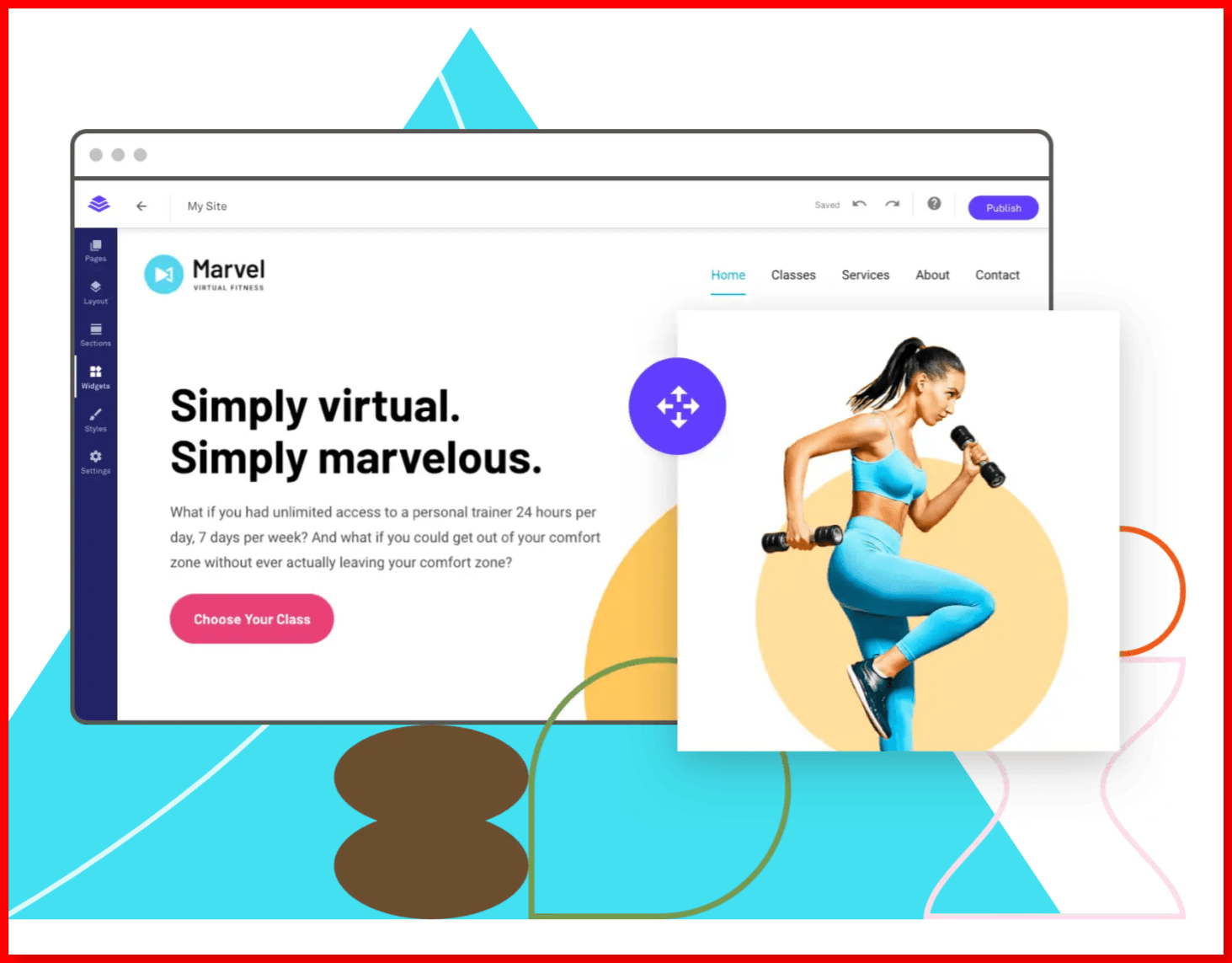 24. ActiveCampaign
It is a very robust tool for email marketing that gives you features like email marketing, CRM tools, marketing automation, and more. More than 1L businesses use this and it has 280+ integrations like WordPress, Shopify, and Zapier. 
It has a commission rate of 30 percent that you can get every month.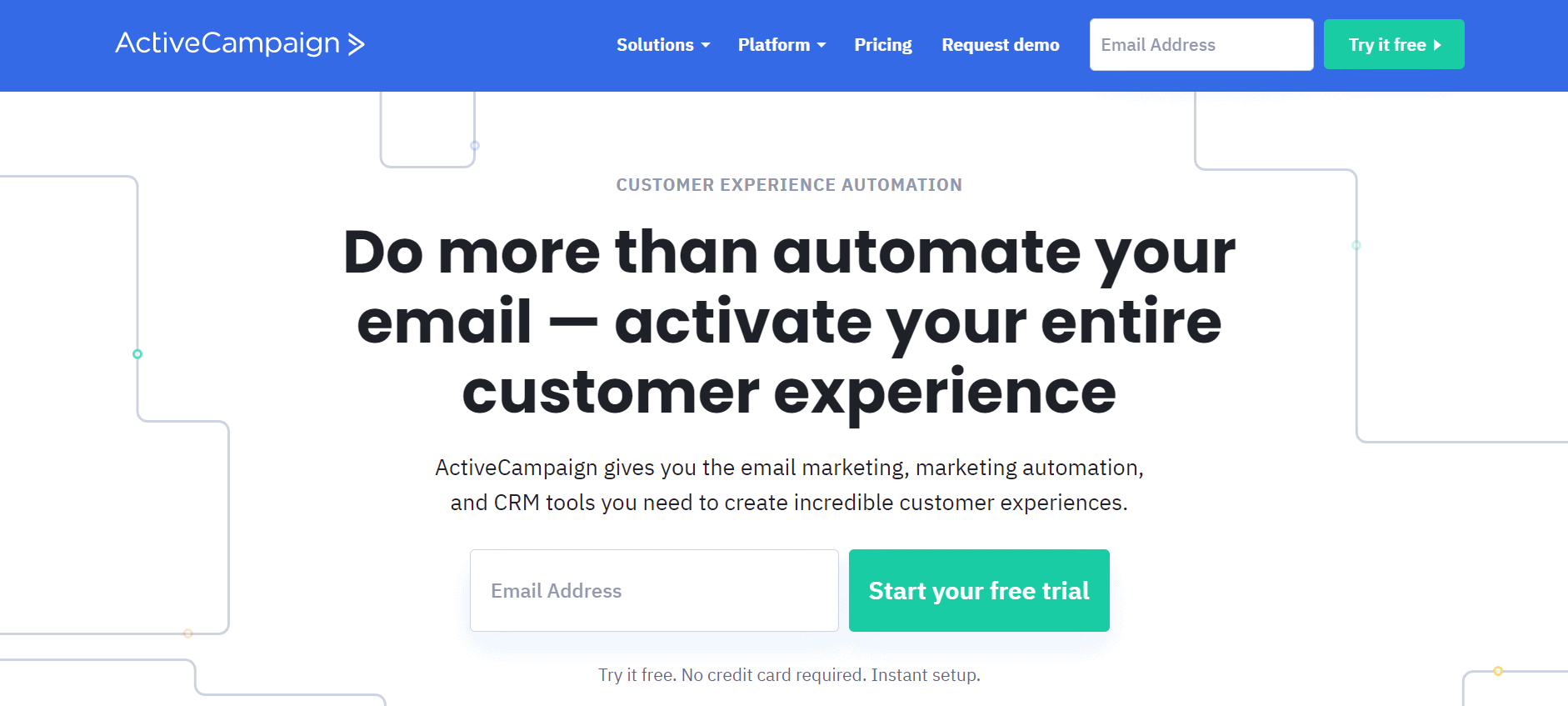 Quick Links:
FAQ's | Best of Recurring Affiliate Programs
🤑What are recurring commission programs?
Recurring affiliate programs pay you every month (or every billing cycle) on each signup you refer. So you're not earning just one time, you'll be getting paid every time your referral pays for the subscription of a product or service you promote.
👏Is it free to join recurring affiliate programs?
Yes, most of the time, it's completely free to sign up for any affiliate program including recurring programs. Some recurring affiliate programs might ask you to start using their product or service to promote their product (example, RescueTime).
😍Can you sign up for more than one affiliate program?
Multiple income channels: It is good to know that there are no restrictions to the number of affiliate programs you can join. Joining multiple programs mean you will be earning from multiple sources. Hence, an opportunity to make more money.
👌Can you get rich from affiliate marketing?
Yes, you can make money through affiliate marketing. Good money. And, yes, you can even make money while you sleep. In this post, we're going to teach you how to generate passive income with successful affiliate marketing.
🧐How much do affiliate links pay?
With a bigger audience and better content, you can earn $1,000 a year with near 20-40 hours of monthly work, for example. Love Affiliates offers up to $12 per lead, up to 5$ for referral commission, and up to $500 for the first order (sign up).
✅Is affiliate marketing a good job?
Affiliate marketing can be a lucrative business with real financial stability, and there's great growth potential because it's a relatively unknown opportunity. ... You can get paid $100 per customer; so if you send 500 customers in one day, that's $50,000 — which is what many affiliates make.
Cloudways on Social Media
We care deeply about the planet and creating a sustainable business that gives back to nature. That's why we're thrilled to share that we're partnering with @onetreeplanted to plant trees 🌲#EarthMonth #Reforestation #SustainableCloud pic.twitter.com/VHkAEQpKOM

— Cloudways (@Cloudways) April 21, 2021
Kinsta on Social Media
Grab your headphones because the Reverse Engineered podcast is here! 🎧🎙

Catch Kinsta's COO @jonrichpen chatting with the best & brightest entrepreneurs across industries about building their businesses… and the lessons they learned along the way. 🚀https://t.co/QktblxsTgR pic.twitter.com/VEINs7tqGn

— Kinsta (@kinsta) April 27, 2021
Rosehosting on Social Media
Your satisfaction with our service is our top priority. pic.twitter.com/M5DsLROZNo

— RoseHosting (@RoseHosting) April 27, 2021
Mangools SEO Tools on Social Media
Happy hunting 🙀🔫

Congrats to our friends at @uptimerobot on the Mobile App 2.0 @ProductHunt launch.

Go support them with an upvote 🙏 https://t.co/DzCfxWTKoj

— Mangools (@mangools_com) April 27, 2021
Serpstat on Social Media
⚡️💥#serpstat_chat comes back!

Join us TOMORROW, April 28, at 12 PM ET to discuss with @krystal_taing how to improve your local SEO and share the most effective ways to manage your presence 🤟

⁉️ Questions preview is here https://t.co/93ZX0adEQ3 pic.twitter.com/ApWFgIjlRE

— Serpstat (@serpstat) April 27, 2021
SpyFu on Social Media
Google spot checks its algorithm's accuracy by having people read and judge your content's quality on E, A, and T. What is EAT? Dig in. https://t.co/TezY0Dro4G

— SpyFu (@spyfu) April 28, 2021
Long Tail Pro on Social Media
#SEO #SEOTipshttps://t.co/81iimoUCD1

— Long Tail Pro (@longtailpro) March 31, 2020
Raven Tools on Social Media
Learn how marketers worked around the challenges surrounding the pandemic and how they will incorporate the virtual experience into their customers' user journey long after COVID-19 ends.https://t.co/KE1wekCCpI

— Raven Tools (@RavenTools) February 11, 2021
TubeBuddy on Social Media
We're on #Clubhouse!

Skip the waitlist by using this special link to get immediate access to the app! 🔥https://t.co/XQESoHj7Ho

— TubeBuddy (@TubeBuddy) April 25, 2021
SocialPilot on Social Media
We have a reason to celebrate! 🎉
You can now use the SocialPilot app to schedule your INSTAGRAM FIRST COMMENT as easy as scheduling your Instagram posts. Learn more 👉 https://t.co/zpgPuPBMQD #socialmediamarketing #SocialPilotforInstagram #instagrammarketing pic.twitter.com/JXASuwo6Ym

— SocialPilot (@socialpilot_co) April 19, 2021
Content Studio on Social Media
Your brand must also be consistent and communicate authentically during the transmission and distribution of content, otherwise, consumers will not find your brand genuine, which will have a negative effect on the user's trust in the business. https://t.co/GzXzphTisi

— ContentStudio (@ContentStudioio) April 28, 2021
Tailwind on Social Media
It's real, and it's spectacular.https://t.co/yyKqWt05he pic.twitter.com/5QBUkBxkgU

— Tailwind CSS (@tailwindcss) November 18, 2020
ElegantThemes on Social Media
How to Add a Hamburger Icon Toggle to Divi's Menu Module on Desktop https://t.co/P1uPVe0KQn

— Elegant Themes (@elegantthemes) April 27, 2021
Thrive Themes on Social Media
Why are ownership and control so important for your online course? onlinecourses lms https://t.co/8bWRfQS8cP

— Thrive Themes (@ThriveThemes) April 27, 2021
Beaver Builder on Social Media
😅 Running a web design business is a lot of work.

A WordPress Virtual Assistant can be a huge help! 💥💥

We share ways you can find the right VA for your business: https://t.co/jzR2LA3kcf #wordpress #webdesign #virtualassistant

— Beaver Builder (@BeaverBuilder) April 16, 2021
Membermouse on Social Media
Did you know there are 4 main models you can use to build a membership or subscription business?

Take our quiz and discover which one will be best for you!

👇https://t.co/RC5kWpHPua pic.twitter.com/j8cq6Er6Cj

— MemberMouse (@MemberMouse) January 4, 2021
Convertkit on Social Media
A few years ago we launched a book called I Am A Blogger that featured inspiring stories of creators earning a living online. We sold them in sets of two with hopes that having an extra would encourage people to give one away.

We didn't expect it to change someone's life.

1/5 pic.twitter.com/fMwyJg9AWQ

— ConvertKit (@ConvertKit) February 8, 2021
Aweber on Social Media
Introducing AWeber Ecommerce ⏤ a quick + easy way to bring your ideas to life and make money doing what you love.

Simply create an AWeber landing page, add our ecommerce element, connect your Stripe account + start selling online in minutes.

Learn more: https://t.co/DW9cXUSSF0 pic.twitter.com/o8auhMsspN

— AWeber (@AWeber) January 27, 2021
GetResponse on Social Media
Now you can connect with, engage, and support your customers online with #GetResponseChats!

Learn more about the new feature 👉 https://t.co/lOWEPRZ4Uc pic.twitter.com/onfNziIg2y

— @GetResponse (@getresponse) April 26, 2021
Leadpages on Social Media
The work that Verineia and Loop are doing is more important than ever and we're proud to call them a customer. You can learn more about Verineia and Loop at https://t.co/n5rWV1ejus. #EarthDay2021 #EarthDayEveryDay #EarthWeek #ecobusiness pic.twitter.com/skONwITNAF

— Leadpages® (@Leadpages) April 22, 2021
Active Campaign on Social Media
🎦The latest update to the XSplit Presenter Beta is the best yet!

Keep your audience informed and engaged with personality and interactivity! Plus, it works with your existing presentations and all your favorite video call platforms!

Find out more ⬇https://t.co/br3vTXqnSK

— XSplit (@xsplit) April 23, 2021
Cloudways Popular Video
Kinsta Popular Video
Mangools SEO Tools Popular Video
Serpstat Popular Video
SpyFu Popular Video
Long Tail Pro Popular Video
Raven Tools Popular Video
TubeBuddy Popular Video
SocialPilot Popular Video
Content Studio Popular Video
Tailwind Popular Video
ElegantThemes Popular Video
Thrive Themes Popular Video
Beaver Builder Popular Video
Membermouse Popular Video
Convertkit Popular Video
AWeber Popular Video
GetResponse Popular Video
Leadpages Popular Video
Active Campaign Popular Video