In this post, we have shared David lynch Masterclass Review that includes all detailed insights, the Masterclass about Film & Creativity by David Lynch, so let's get started.
David lynch Masterclass Review 2023
David Lynch Masterclass 
Here you meet your instructor, Mr.David lynch he is an artist an oscar-nominated filmmaker, he here in his masterclass gives advice to the young filmmakers and artists and speaks more about ideas.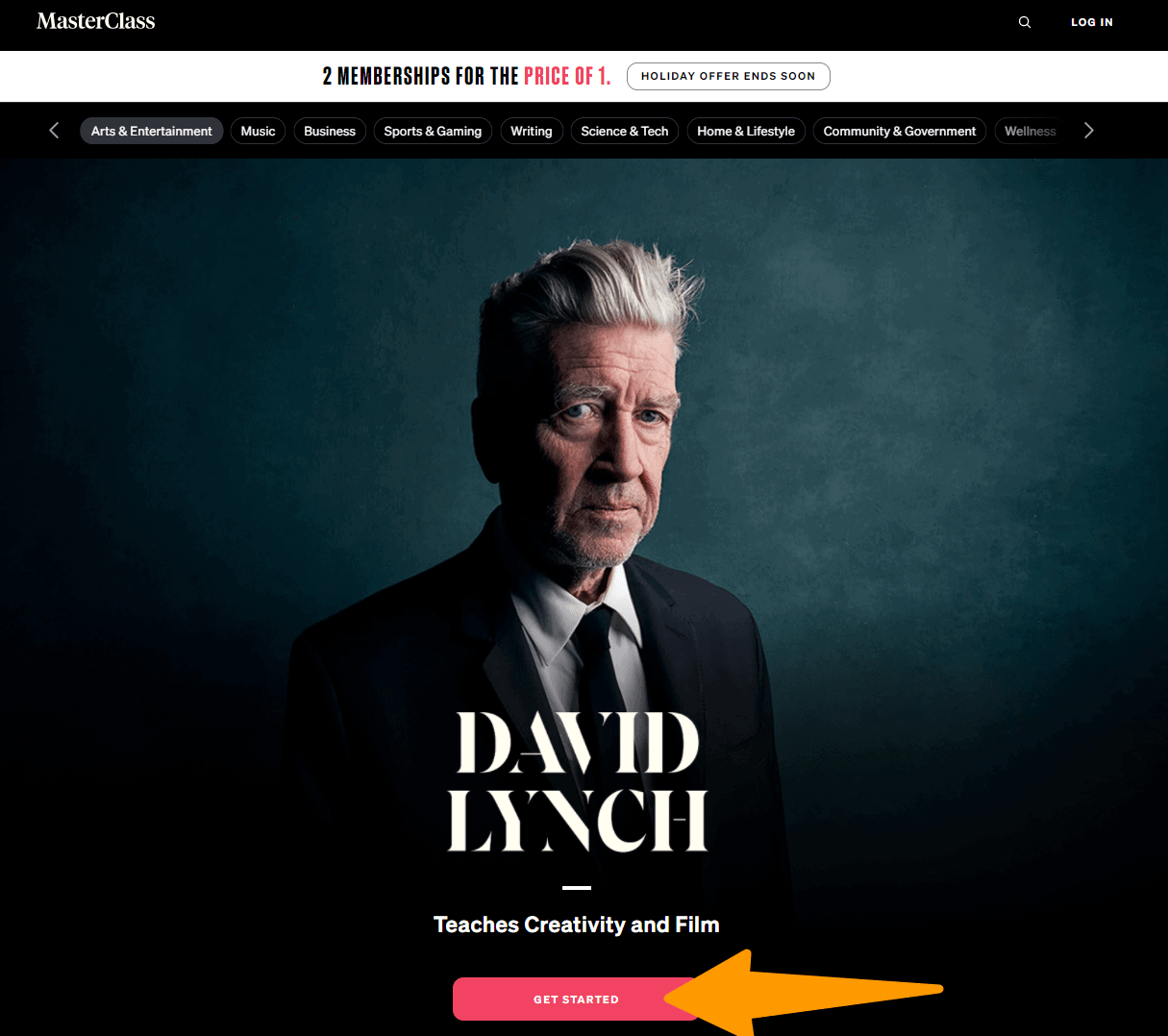 Moving forward towards the next part of the masterclass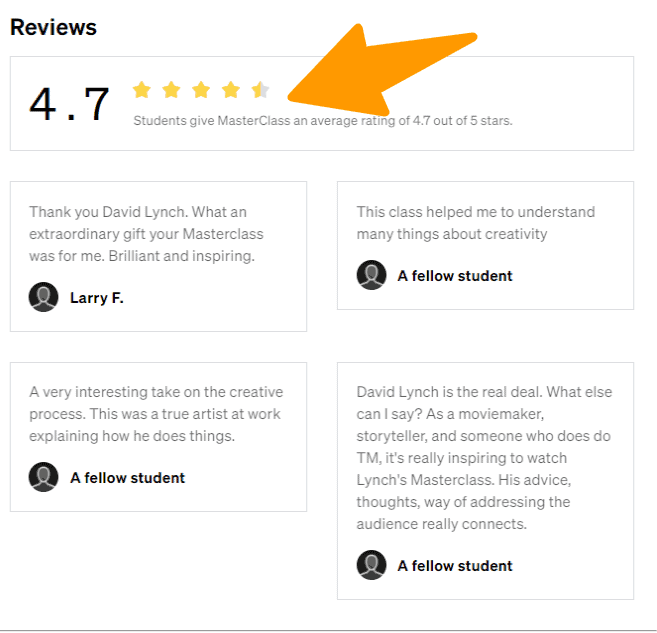 ---
David lynch Masterclass Course
Casting for character
Speaking about Casting for the character here, David lynch shares about the process of casting, he also speaks about Laura Dern made a feature in one of his films Twin Peak's: The Return he also discusses more about his other favorite actors.
Here you learn how to identify and recognize the right performer for a part.
Working with actors
David speaks about how it is to work with actors and about the time of rehearsals, he says rehearsals are the time to shape the scene and take the risk, he teaches you to be kind to actors while rehearsing and not embarrassing them.
He also shares some tips and tricks about how to bring out an actor's potential in front of the camera and elicit an unforgettable great performance.
Onset: creating a happy family
It's always good to have a family vibe with the people you work with, David shares how important it is to congratulate people all the time for their good work and treating your team as a happy family and they will go an extra mile for you.
He also speaks about handling pressure at the set while protecting a creative environment for the cast and crew members. 
Manifesting your vision
This part of the masterclass is divided into 3 parts 
Production design: building unique worlds

cinematography: manifesting David's vision
sound design and scoring
Production design: building unique worlds
The world on the screen that we see begins with an idea from the minds of the director, he here shares several ways how we can convey our idea to designers and he also shares his experiences about the same!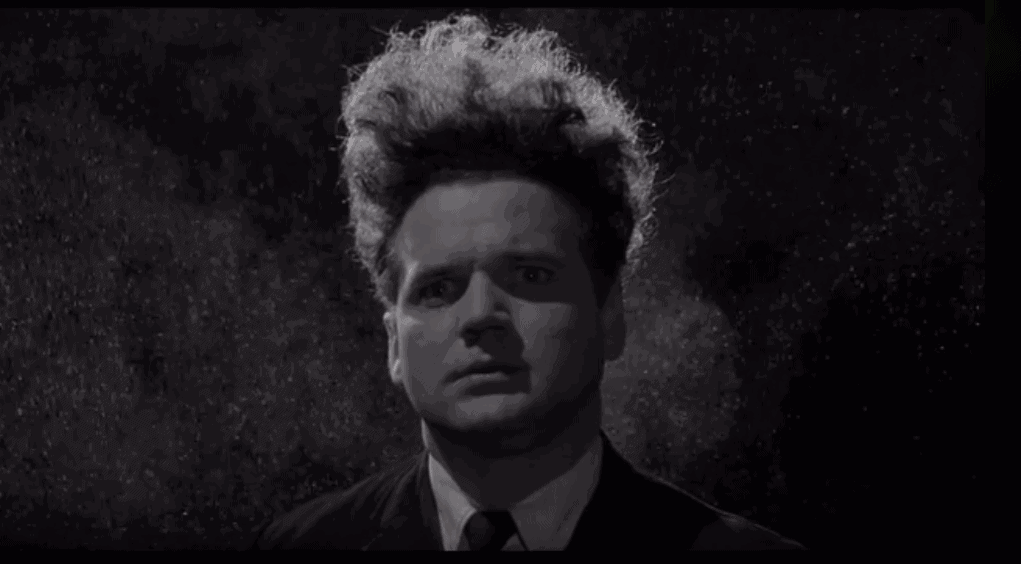 Cinematography: manifesting David's
It is different to think cinematically with all those characters and locations, so here in this part, David teaches how to think cinematically with the examples from "Eraserhead" and " the elephant man" these are two of his well-known movies.
It feels so good to hear from him about such hit films!
Sound design and scoring
Music and cinematic elements are the most part of any film!
Here David shares about collaboration with music composers and designers and also speaks about how important a role it plays in the movie to have a perfect sound as imagined for a perfect union of sound and picture. 
Moving on to the last section of the movie that is 
Film education and rule-breaking
It is divided into 3 sub-sections 
Educating yourself 

Breaking the rules

Make it true to the ideas
Educating yourself
In this part, you will hear stories about the "first's" from David's life, about his first experiment in cinema, and discuss the master filmmakers who have inspired him.
He also speaks about how the best form of learning is experiential and hands-on. unless you won't try, you won't know how it is!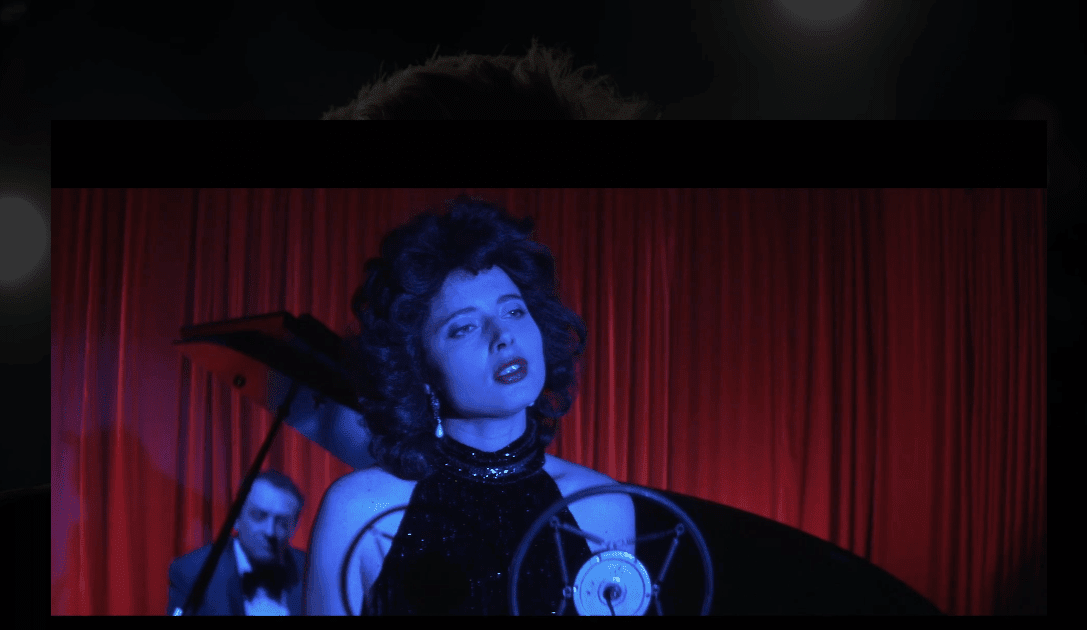 Breaking the rules
You should always know about the rules, and about the ones which are okay to be broken!
Speaking about David in this part of the lesson he shares how he doesn't like rules and he teaches students to distinguish between the restrictions that stifle creativity from those that actually help you to think out of the box, he says you won't get inspiration to do something creative with restrictions, which in my opinion is absolutely right!
Sometimes some rules are meant to be broken, to make the new ones.
Make it true to the ideas
In this part, he speaks of struggles that every artist faces, the fear of failure, and the pressure of success, David tries to encourage the audience by mentioning how important it is to keep your creative decisions focused on one overriding goal: staying true to the ideas.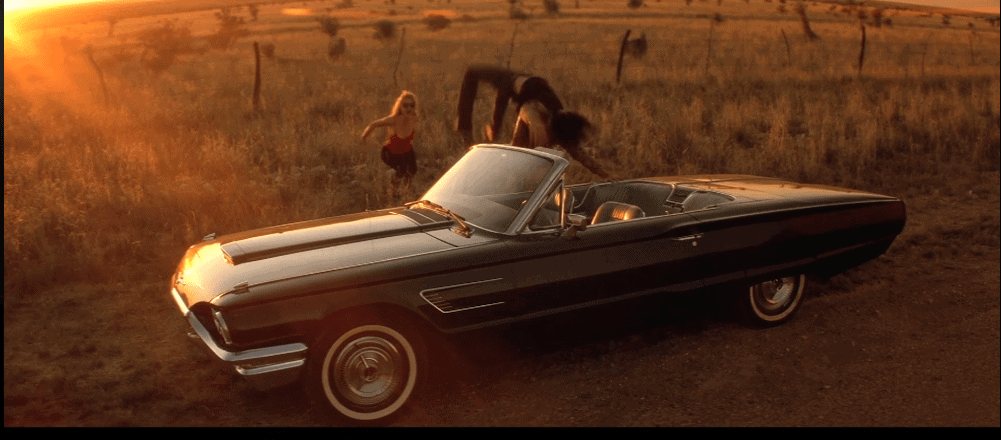 And here we come to the end of this Masterclass by Mr. David Lynch, being such a successful filmmaker who shared his experiences about his first cinema, his failures, and his success. He also shared tips and tricks that he uses in the world of films. 
David lynch Masterclass Pricing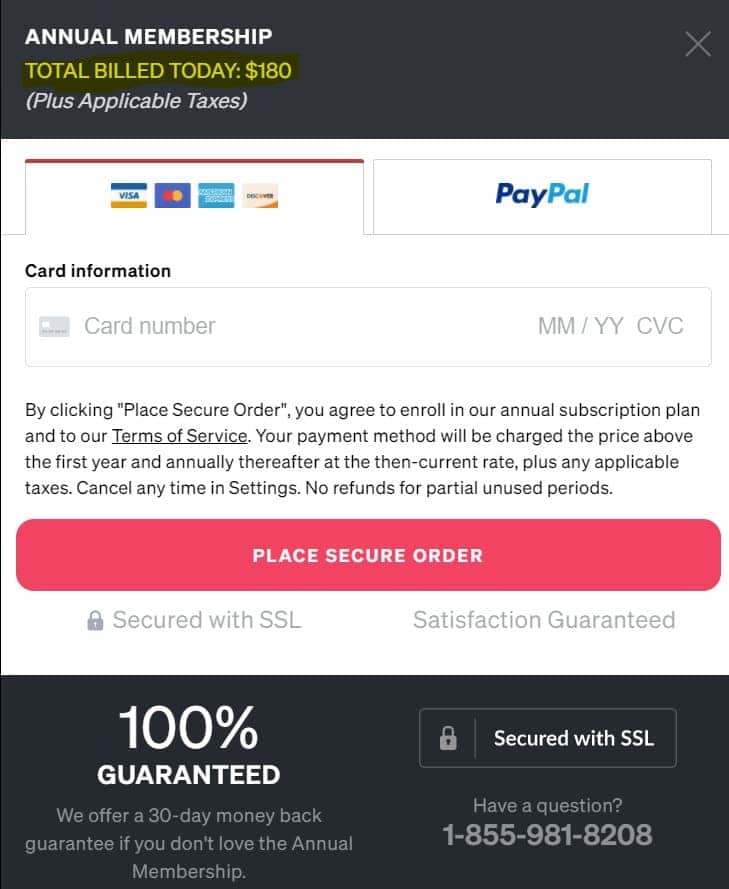 David lynch Masterclass Pros & Cons
Is David Lynch MasterClass Worth It?
If you have a MasterClass All-Access Pass, then the answer is yes; it is highly recommended that you enroll in and finish this online course by devoting a couple of hours of your time to it.
Bear in mind that Lynch is an abstract creator and that his approach to the creative process is unlike anything else you'll read about or watch anywhere else online.
The man in question is one who occupied his time during the lockdown by drawing arbitrary numbers from a ball and providing his YouTube audience with weather updates.
Nevertheless, it is the perfect book for authors, filmmakers, creatives, and lovers of Lynch.
While I was participating in the course, I came to the realization that David is making the effort and attempting to shape his pupils in order to substitute the knowledge they would receive in film school through his course.
The most difficult concepts are simplified into easier-to-grasp concepts wherever possible. That was the aspect of his MasterClass that I found to be most enjoyable.
Because he was aware that some of his students would be newcomers to the industry, he structured his classes in such a way that everyone would be able to understand what he was teaching and would gain knowledge at the same time.
It is possible that David Lynch's MasterClass is not the best resource for filmmakers who are already working hard in their area because the topics he covers range from those appropriate for beginners to those appropriate for intermediates.
Aside from that, as an exception, if you are currently working in the industry and have particular worries about the various filmmaking methods, I am sure all of your queries will be answered. This is the only circumstance in which this will be the case.
Quick Links:
FAQs | David lynch Masterclass Review
🤷‍♀️ Who is David lynch ?
Mr.David lynch he is an artist an oscar-nominated filmmaker, he here in his masterclass gives advice to the young filmmakers and artists and speaks more about ideas.
👉In how many parts is this masterclass divided?
This part of the masterclass is divided into 3 parts Production design: building unique worlds cinematography: manifesting David's vision sound design and scoring
📺 Where can I watch?
With MasterClass, you can learn and be inspired anytime, anywhere, including your smartphone, personal computer, Apple TV, Amazon Fire TV, and Roku streaming media players. You can even download your favorite lessons and watch on the plane or listen during your commute in audio-only mode
💁What is MasterClass?
MasterClass is the streaming platform that makes it possible for anyone to watch or listen to hundreds of video lessons taught by 100+ of the world's best.
Conclusion: David lynch Masterclass Review 2023
According to me, it is a very good course, very well explained with stories, clips, and great examples. The course is divided into small parts. 
 This course would work perfectly for the ones who have just begun their journey in the world of cinema or wish to work in the industry.
This course speaks so many things that one needs to learn and all of this is taught by the finest David Lynch. In my opinion, this course is totally worth it for beginners.
Overly this course from Master Class that is creativity and film by David Lynch is one of the greatest courses in a masterclass that I've stumbled upon since this teaches everything that is to be learned by a beginner.
Everything is properly explained with a personal touch.
So yes this course is a must recommend from my end and why not? So if you consider taking this, which I strongly urge go head without any doubt.
And if you liked the detailed review of the course creativity and film by David Lynch.
Don't forget to like, share the article with your social media network.
David lynch Masterclass On Social Media 
SNEAK PEEK: Excited to announce our next 2019 instructor preview. Oscar-nominated director @David_Lynch is joining #MasterClass early next year.

Learn more at: https://t.co/grrhFsN8W5 pic.twitter.com/dtGBMSlDU0

— MasterClass (@MasterClass) December 19, 2018
Our newest instructor, the Oscar-nominated director of Mulholland Drive, has spent his career bending and breaking traditional storytelling formulas. @DAVID_LYNCH's #MasterClass on Creativity and Film is here. https://t.co/0MhAbCm29I

— MasterClass (@MasterClass) March 19, 2019