It is very important to choose a right WordPress theme provider. A badly designed WordPress can ruin your brand's reputation and business. Not only it will ruin your reputation among the visitors but will also make your website vulnerable to hackers.
To build a successful online business, you need a good WordPress framework. A lot of us spend hours working on not so good WordPress frameworks or spend hundreds of dollars on hiring a web developer.
Not all of us can spend tons of money on hiring web developers; this is where WordPress frameworks come in. They are easy and simple to use, anyone can use these frameworks to build an impressive websites.
This is why I am going to review one of the best WordPress frameworks available in the market called ''Genesis Framework''. Developed by StudioPress, Genesis has become the most popular WordPress framework tool.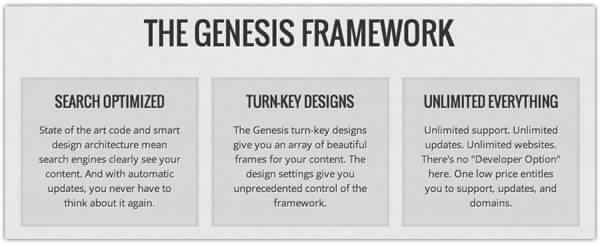 Genesis framework is used by influential and popular bloggers like Neil Patel, Brian Clark, Darren Rowse, Chris Brogan and Jay Baer.
Need I say more?
The big daddies of internet marketing and blogging are using Genesis. Doesn't matter if you are a professional developer, a freelancer or a hard-core coder, Genesis can be used by anyone.
Why Do I Prefer Genesis Framework?
Search Engine Optimized
Every website owner knows the importance of good SEO. It is impossible to make any money without good SEO. If you are using Genesis then SEO is one less thing to worry about.
StudioPress hired SEO expert Joost De Valk from Yoast SEO plugin creator, who helped developers of StudioPress make their themes SEO friendly.
Google Authorship identification
Genesis is coded using HTML5 markup and Scheme.org microdata which provides search engines valuable data about your website content which lets them determine how relevant your content is to the searched keyword.
Responsive Templates
Nowadays people are using tablets and mobile phones more and more to access internet and that's why having a responsive website is very important. Each and every theme of Genesis is built using HTML5 which makes your site responsive.
Child Theme
A child theme is a theme that inherits the functionality and styling of another theme, called the parent theme. Child themes are the recommended way of modifying an existing theme.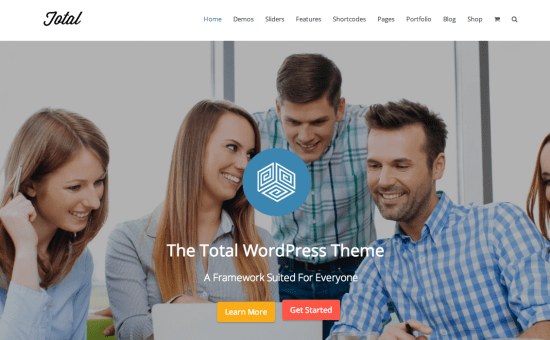 Airtight Security
Security has always been the main concern with WordPress websites. Websites getting hacked is the worst nightmare of every blogger and website owner especially if you have an e-commerce website but, this not going to be the case anymore if you opt for Genesis framework.
Developers of Genesis framework consulted security expert and core WordPress developer Mark Jaquith to make Genesis safe and secure.
Security issues arise when WordPress plugins and themes are not updated regularly, but with Genesis everything is updated regularly. However, there is an issue when it comes to integrating third party plugins with Genesis.
Some helpful videos for Genesis Framework:
How to Install the Genesis Framework on Your WordPress Site
How to Create a Custom Homepage with the Genesis Framework for WordPress
An Overview of the SEO Settings for the Genesis Framework for WordPress
Instant Updates
As I said earlier many websites get hacked or are not used to their optimum level because they are not updated regularly.
Many site owners are not able to update their WordPress regularly as it might prove to be a complicated process and you might end up spending hours trying to update your site.
Developers of Genesis have taken care of this issue. They have integrated everything; you don't have to get in touch with your developer every time you want to update your website. You just have to click a button and everything will be done for you.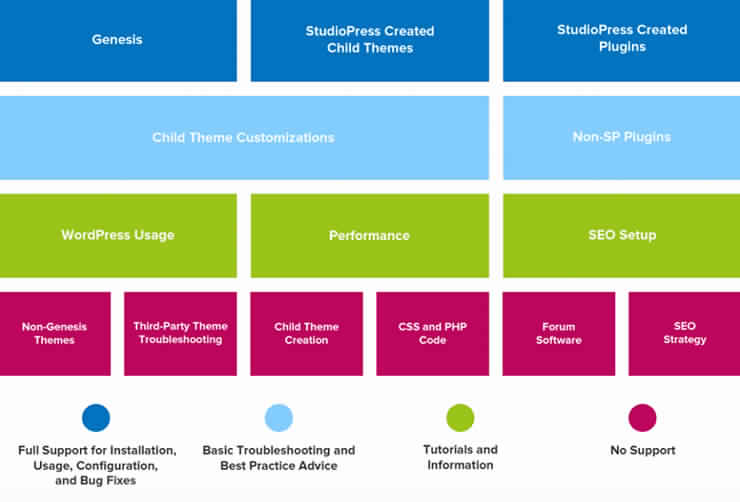 You may also like:
Easy To Code 
Brian Gardner and Nathan Rice have done a great job in keeping Genesis code simple and very easy to understand. With a little knowledge of CSS you can do wonders.
Creating websites using Genesis is simple, easy and fun. I have created many websites using Genesis and I must say that building website has never been so much fun.
Customization Options
In Genesis you can customize your website from head to toe. You don't need to have any in depth technical knowledge about HTML and CSS in order to customize your website using Genesis.
There are a bunch of tutorials available for your help. There are 6 layouts to choose from so you don't have to use the same layout for every website you create.
There are various features using which you can:
Opt for automatic updates. You will receive email notification when updates are complete
You can add custom RSS feeds.
Customize headers.
You can set featured image, alignment, post navigation and size
Enter header and footer scripts, no need to use the code editor for it.
Make visual changes, add site title and tags, which are recommended for good SEO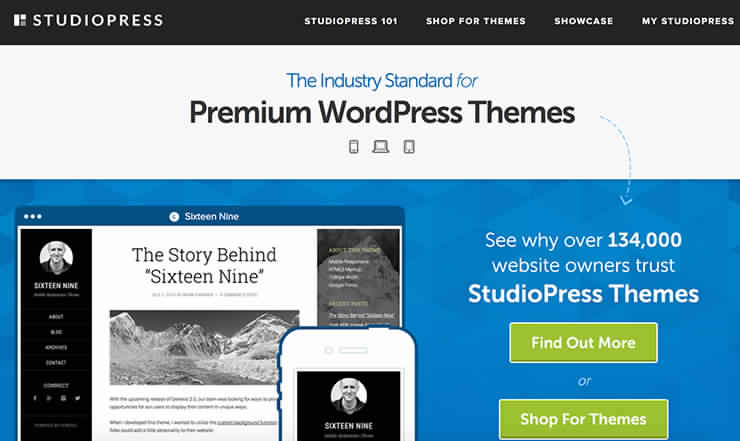 With the availability of widgets, you can easily add various functions without using any codes. You can add widgets mentioned below in header, footer and sidebar:
Popular posts on your site
Social media sharing buttons
RSS, pages, links, categories, menus
Tag clouds
Opt in-forms
Post advertisements by entering advertising codes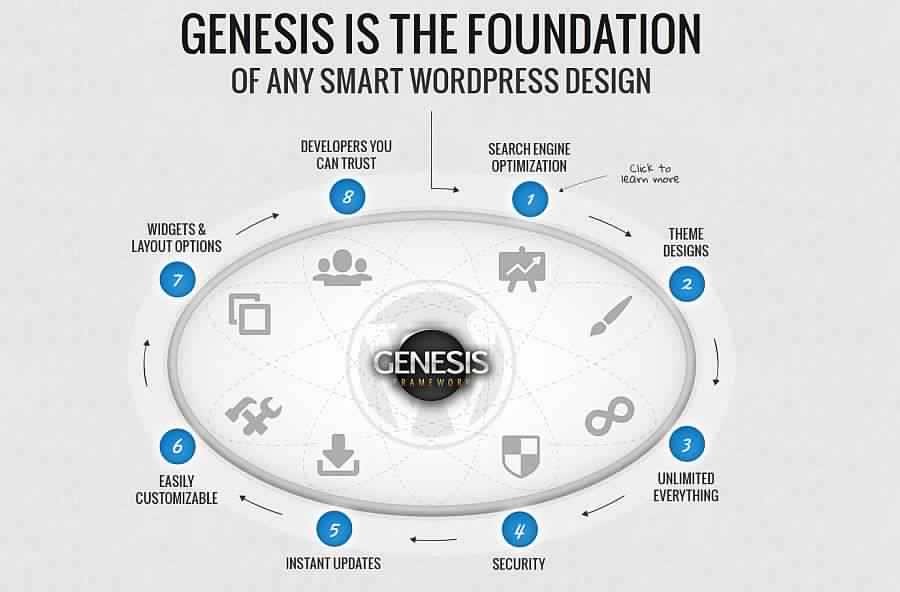 Unlimited Support
I was particularly very impressed with the customer support provided by the Genesis team. Their support team consists of very experienced developers. Whenever I encounter any problem with Genesis I submit a ticket and I get a response within a couple of hours.
Once you purchase Genesis and their child themes you get access to their membership forums where you can meet thousands of Genesis framework users who will happily help you resolve your problems.
Their support staffs consist of:
Sridhar Katakam
Brad Potter
Ozzy Rodriguez
Bill Erickson
Brad Dalton
Gary Jones
Once you purchase StudioPress, you will get access to :-
PDF of '' A beginner's guide to the Genesis Framework''
Tutorials on topics like Genesis documentation, images, navigation menus, column Classes and ''load Google fonts''.
More than 50 tutorials written by community members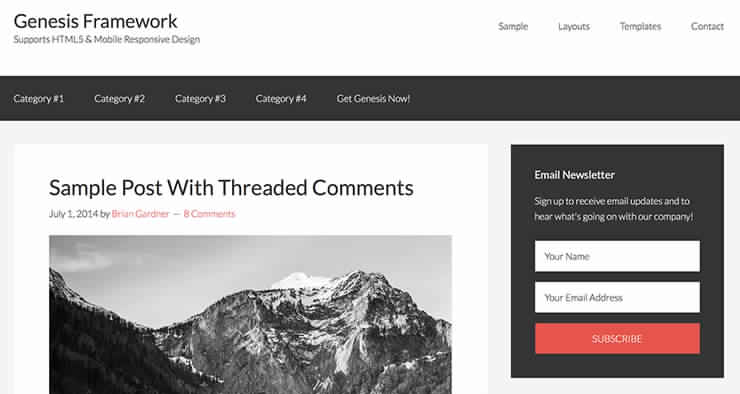 Availability of Various Themes
Genesis has 43 different child themes; all the themes are very impressive and responsive.
There are 9 business themes which you can use to build your Ecommerce website, or a corporate website
There are 4 magazine style child themes which can be used by bloggers who share loads of contents on their blogs.
5 enterprise company themes which are suitable for larger agencies.
Photography, music, fashion industries, web designers which have beautiful visuals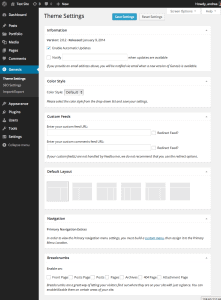 Additional Features
Genesis Connect for Ecommerce – You can add Ecommerce and online store functionality using this plugin
Genesis Connect for Buddy Press – You can add Buddy Press social network functionality on your website.
Genesis Responsive Slider – You can add using this plugin responsive slider through which you can display posts of your choice with title, image and button.
Powerful URL management will let you create, manage and track outbound links from your site.
Genesis Framework Pricing
Price can be an issue when it comes to buying Genesis. Its price is higher than other frameworks available in the market but still I would go for the Genesis framework because of the community value and quality. You can find the pricing details here. There is also a screenshot below.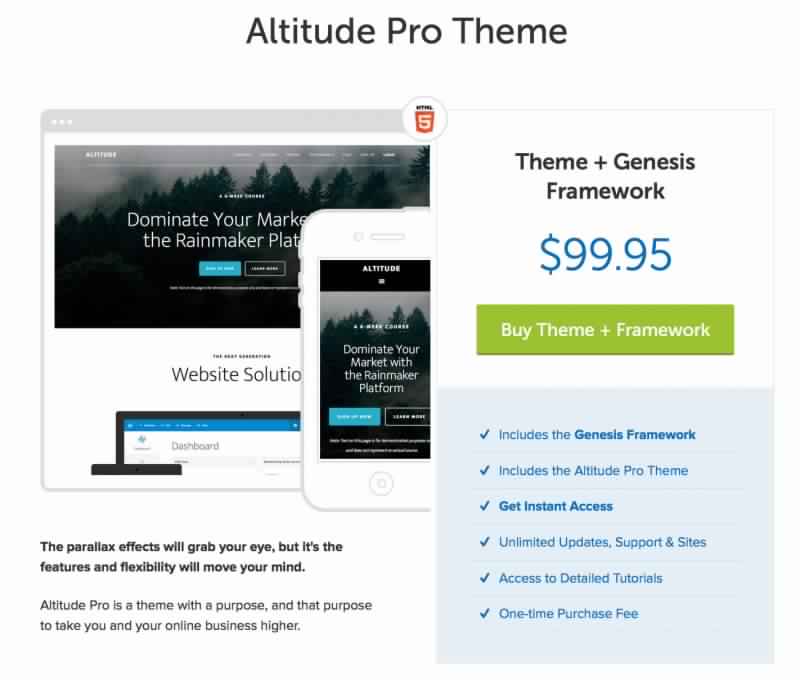 Conclusion: Genesis Framework Review 2023
Genesis framework is one of the best word press framework available in the market. Developed by one of the most reputed developers ''STUDIOPRESS'', you can expect high quality and totally professional outcome if you are using Genesis Framework.
No doubt it is the most expensive framework in the market, but you get what you pay for.
If you are a creative and imaginative individual then you can do wonders using its resourceful framework. This is a tool for you if you want to make your career as a website developer, with huge community and support of experienced developers you can learn a lot of things and become a successful and talented website developer.
I recommend Genesis Framework to all my fellow bloggers and internet entrepreneurs. You can use Genesis even if you are a newbie, it is very simple and easy to use.
You can give Genesis Framework a shot and if you don't like it or feel like it is not working out for you then Genesis team will refund your money in 30 days.