A website can be a complex, confusing thing. It's hard to imagine how it works without breaking into the code. To help you understand, we'll break down the components of a basic site and show where they live on your computer. 
A web browser is a program that allows us to see websites. You've probably heard of Internet Explorer or Firefox; these are examples of web browsers.  
-Every website has an address called its URL (Uniform Resource Locator). When you type in this address in your browser, it directs your computer to go get the information for that site so you can see it! 
Your website is your home base, where you can share your expertise with the world. But how do you get people to visit? How does it work? This blog post will explore all of the moving pieces that make up a website and give tips for maximizing its potential.
What is a Website?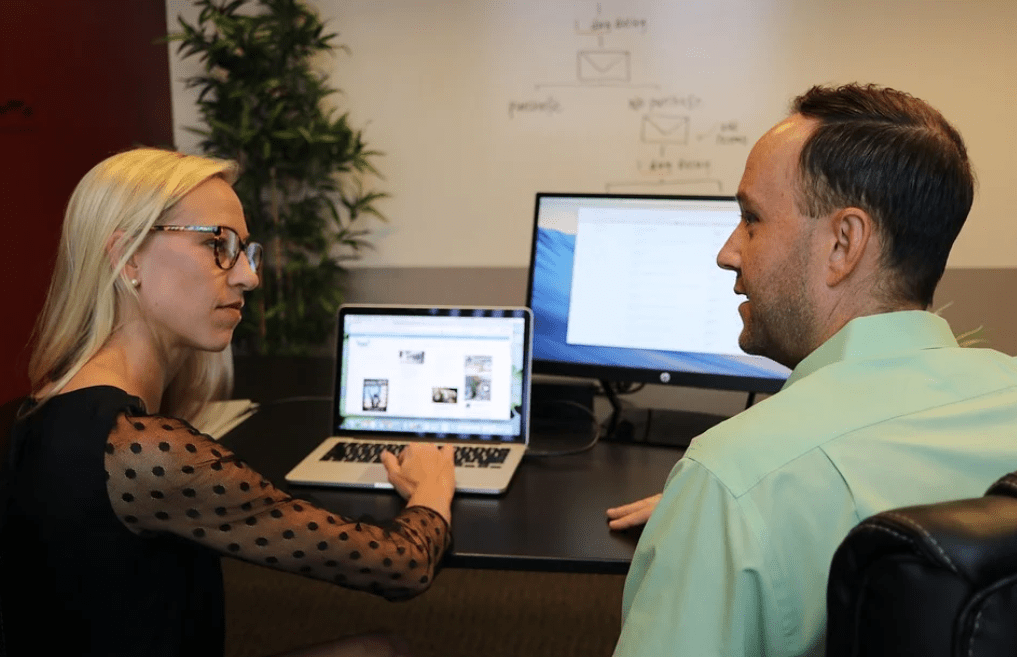 A website is a collection of web pages which are often connected by hyperlinks. You can think of a website as being like a book or a magazine, but instead of having to carry it around with you, the content is available from any computer connected to the Internet.
             An important issue in the development of websites is that they are constantly being updated, either because the information they contain is changing, or because they are being improved, by adding new material for example. This means that if you start reading a website and return to it later you may find it looks different!
             The Internet is not owned by anyone person or organization. Instead, thousands of companies and individuals own computers that are linked together to form the Internet. These computers can be located anywhere in the world, although most of them are concentrated in certain areas where they are more accessible to people who want to connect to them, for example, universities and research establishments.
The fact that there is no central organization controlling the Internet means that it has developed without any planning, and the resulting network of computers is, therefore, an ad hoc collection of interconnected machines.
             The Internet has come to play a central role in many people's lives outside their work because it makes possible the rapid exchange of information between different countries with very little effort.
The range of applications that can be found on the Internet is continually increasing. For example, people can send messages to their friends or see photographs of each other by using special programs called 'e-mail' and 'Webcam'.
They can also use the Internet to find information about products they are planning to buy, read newspapers from different parts of the world without having to travel large distances, or even book their holidays without the inconvenience of having to fill in forms.
             As more and more people are coming to rely on this easy access to information, the challenge is now being faced with finding ways of managing it which allow for an ever-increasing number of different applications.
The Internet continues to work well partly because no one person or organisation has responsibility for it. The task of keeping all the millions of computers connected and making sure that they can communicate with each other is shared between the operators of the different machines, who maintain their separate identities but work together to ensure smooth operation of the Internet as a whole.
Advantages and Disadvantages of Having a Website-
There are many advantages to having a website today. It can be used as an information source for your target audience, it's the easiest way to share content on the web and it allows you to generate revenue by using affiliate links, advertisements or e-commerce.
Using a website makes your business more accessible because no matter where your customers are, they can visit your website and find the information they're looking for without having to call you. Your customer service rates will increase because it's easier to respond to customers in a timely manner and people who don't like talking on the phone or leaving messages can quickly get their questions answered.
Having a website allows you to become more accessible, but it also opens up the door to competition. You'll be in direct competition with other businesses that have websites, and you'll need to work hard to differentiate yourself from the others because no one wants to visit a website where there's nothing new and exciting and there's no reason for them to come back.
Having a website is almost essential to conducting business today, and it should be one of the first things you do if you start a new business. The sooner you can get your site up and running, the sooner your site will start bringing in income and the more time you'll have to build an audience for future growth.
Quick Links 
Conclusion- How Does A Website Work 2023  
The Internet is an incredible tool for information, but did you know it can also be used to help sell your products? Websites are the backbone of any online marketing campaign. They serve as a virtual storefront where potential customers will browse through details about your business before they ever walk into the real-life brick and mortar location. 
Websites are a powerful way to get your business in front of the right audience. With so many different types, it can be difficult to know which one is best for you and your needs. It's worth exploring them all before settling on just one! 
This blog post has been an overview of what websites have come to mean today. We hope that by learning how they work, you will feel more confident about using this form of marketing in order to reach customers around the world. 
A website serves as a digital storefront for all of your business needs, from product sales to customer service. It's important that you have the best web design in order to attract and convert visitors into customers.
This post has been designed with small businesses in mind, but no matter what type of company you run or how big your budget may be, there are plenty of options when it comes to web design services.
For example, if you need help designing a site yourself without any assistance from an outside agency, our blog offers free tutorials on how websites work and more! If this sounds like something up your alley then we encourage you to visit our blog today.