In this blog, I have informed you about how to clear icon badges from iPhone Apps.
Before the emergence of Android, iOS was the only playground for intelligent apps. I still believe that configuring an iOS app with the help of Cydia is a more trustable action than doing the same with Android. If you own an iPhone you must have faced a problem. If you install an app or tweak there are badges of the app at your SpringBoard.
There are some tweaks already present such as Springtomize which can help you to remove these badges. These tweaks are neither free nor fully functioning.
Then you will ask a question "How to clear icon badges from iPhone apps?" "Clear Badges" is the app that you can count on for such an activity and it's completely free. The amazing feature of the app is that it provides an SBSetting toggle too which can help you if you want to remove all the badges in a single stroke.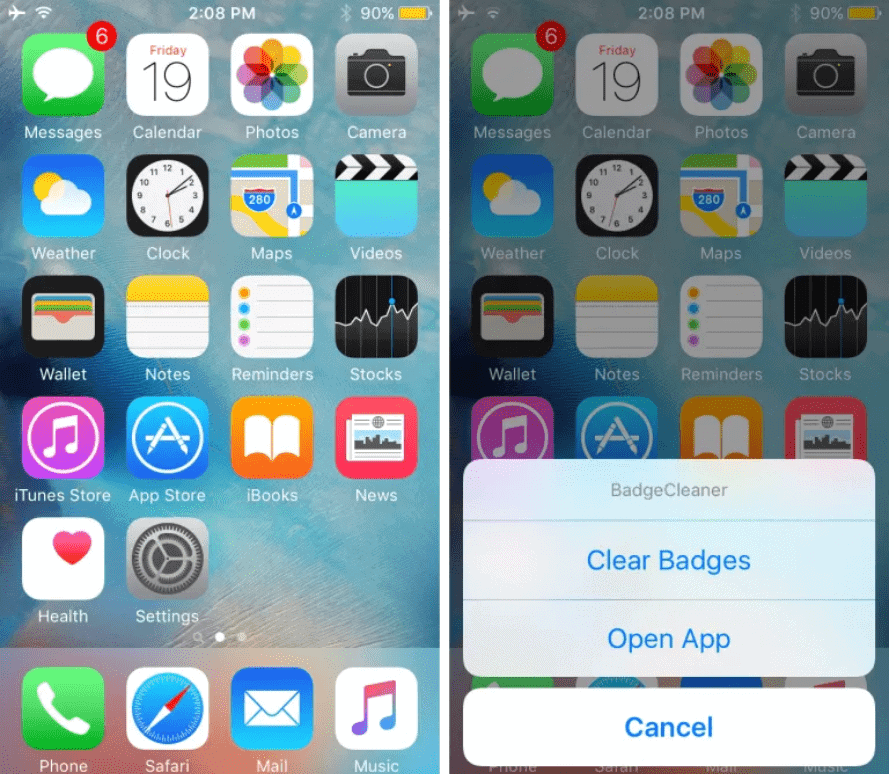 There are too many price improvements in the iPhone market and the latest apple gadgets are coming with great features and decent prices.
How you can clear icon badges from iPhone apps with Clear Badges?
"Clear badges" is a quite simple and user-friendly app. The mechanism by which you can remove unwanted badges from your SpringBoard is also quite simple and easy to perform.
At first, just install the app, there is no need to configure the app.
The app is developed with Jiggle mode OS functionality. You can enter this mode by just the long pressing the icon of the targeted app.
After this, just double-tap that targeted app icon, and the badge of the app will be removed from your SpringBoard. As simple as that!
If you have so many app badges in your SpringBoard you can also remove them in one go.
In order to have that privilege, there is a precondition that you must have installed SBSettings with your iPhone. If you have the mentioned app on your iOS, "Clear Badges" will provide you with an SBSettings toggle. You can click the "X-Badges" toggle and clean up your SpringBoard.
The app is totally free as I have mentioned above and it works equally well with iOS 5 and iOS 6.
What can be improved with "Clear Badges"?
The tweak does not have its own Settings option tab.
It does not have an icon. The developer must think about this as an icon makes your brand as well as reputation.
If you are an avid app lover who downloads each and every Cydia tweaks available then this tweak is made for you. Go and grab it.
Quick Links –