In this article we have featured How to Sort in Google Sheets, Google Sheets is an excellent tool for tracking, organising, and analysing data.
While the programme is easy to use, it might be confusing for those unfamiliar with digital spreadsheets. Don't worry! Learn how to sort in Google Sheets.
First, realise that Google Sheets has various options to sort data. Some of the most common functionalities used by marketers in Google Sheets are:
Use what-if analysis to explore the alternate value and formula possibilities.
Graphs, diagrams, and tables are basic ways to visualise data.
However, Google Sheets may be a better solution for you than Microsoft Excel. Unlike Excel, Google Sheets is free.
Anyone with a Google or Google Workspace account can use the tool. Many people prefer Sheets to Excel for collaborative tasks.
How can we sort in Google Sheets?

Sorting in Google Sheets by Sheet vs. Range
Sorting by sheet involves arranging your Google spreadsheet's data in one column. Sorting by range restricts sorting to a cell range in your spreadsheet.
This last feature is useful if your spreadsheet has numerous tables and you want to organise one without affecting the rest.
Example: Sorted by sheet in below spreadsheet. The book titles (column A) are alphabetized.
The second example reverses the title order. The author, publication date, and genre of each book remain with the title.
Titles arranged in Google Sheets
Reverse-alphabetical data in Google Sheets
Two graphs on one sheet are in the example below. There's a big difference between the book log below and the book graph above.
The book titles graph was sorted by range to avoid disrupting the book log below it.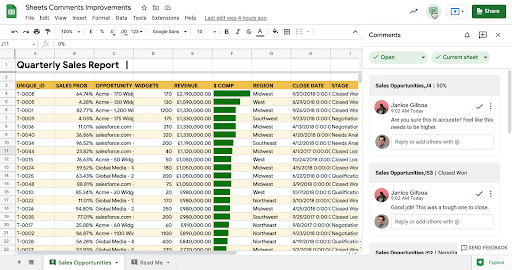 Filtering Data
Filtering data is useful when trying to extract specific information from a vast dataset. I love it when people open my spreadsheet and only see particular information.
Step 1: Select the cell range to filter.
Sorting range in Google Sheets
Step 2: Create a filter by selecting the Data tab.
Add a filter tab in Google Sheets
To create a filter, click the "Create a filter" button. Observe the filter icons next to each column heading and the new graph border.
Filters for Google Sheet graph columns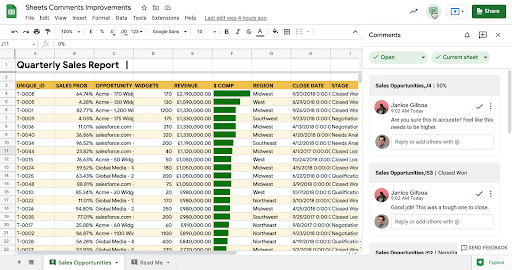 Step 3: Let's pretend we just want to see historical fiction titles. To do so, select "Filter by values" from the drop-down menu next to "Genre."
The Filter by values tab is selected in Google Sheets.
Step 4: Afterwards, uncheck all but "Historical Fiction" and hit "OK."
In Google Sheets, choose Historical Fiction while deselecting other values.
Alternatively, select "Clear" and type "Historical Fiction." If the value you wish to sort by isn't provided, you can add it yourself.
In Google Sheets, choose Historical Fiction while deselecting other values.
Regardless of the method, the end outcome should be as follows:
Filtered Google Sheets graph of historical fiction titles
Colour Sorting Data
For example, historical fiction would be orange, science fiction blue, and coming of age purple.
Sort these titles by colour so that coming-of-age books are at the top:
Sorting data in Google Sheets by colour
Step 1: Pick a cell range.
Sorting range in Google Sheets
Step 2: Create a filter by selecting the Data tab.
Tab Data opens Filter tab created Google Sheets Filter
Step 3: Sort by colour, fill colour, then purple.
Sort by colour tab opened, then Fill Color Tab, then the purple value
Then all YA titles will display at the top of the graph.
Google Sheets' purple-coded data rise to the top.
To remove the filter, click "Data" then "Remove filter."
To remove Google Sheets filters, pick the Data tab, then Remove filter.
Remember that anyone with access to the spreadsheet can see your filter. If someone can modify your spreadsheet, they can change the filter.
That's how Google Sheets sorts and filters data. You may now arrange your data digitally in one app.
Remember, anyone with a Google or Google Workspace account can use Google Sheets for free. Google's sharing and editing tools make it excellent for collaborative work. Sort away!