For many website owners and SEO newbies, the process of setting up a website can be daunting. However, there is an easy solution that makes it easier to get a website up and running quickly: Bitnami WordPress.
In this blog post, we'll explore what makes Bitnami WordPress such an advantageous tool for creating websites. Let's get started!
What is Bitnami?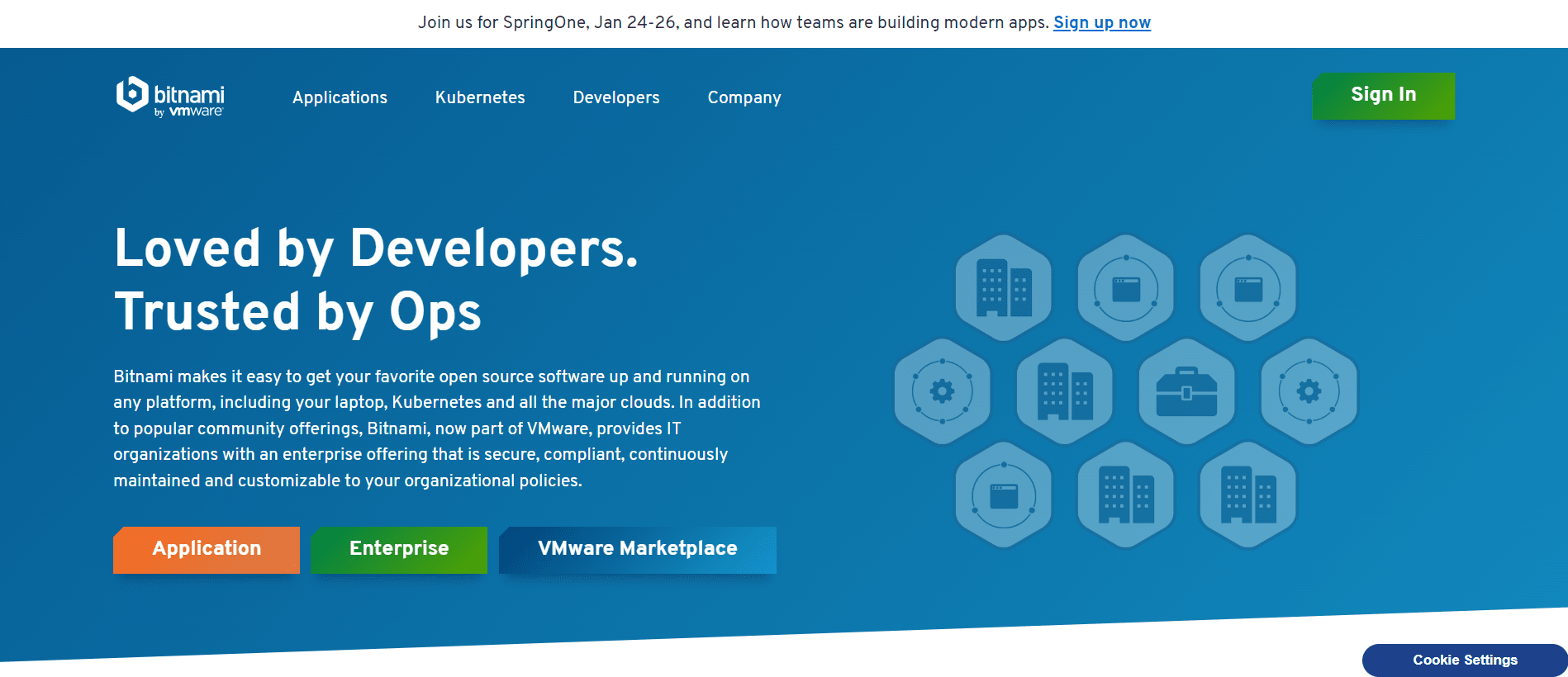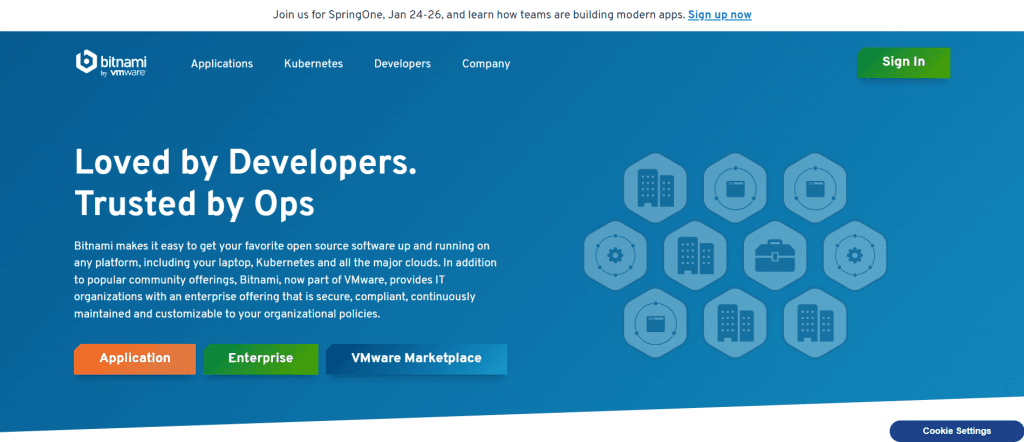 Bitnami WordPress is a one-click installer that simplifies the setup process for WordPress websites. It takes all of the steps involved in installing WordPress—downloading, configuring, uploading files, etc.—and combines them into one simple process.
At its core, Bitnami is an application packaging service that offers quick installation of more than 150 different applications, including content management systems (CMS) like WordPress, Joomla!, Drupal, PrestaShop and Magento.
It helps minimize deployment time by providing preconfigured packages that are ready to install on popular operating systems. Bitnami also provides automated security updates for all its applications so you can rest assured that your website will remain safe from hackers and other threats.
All you have to do is download the installer package and run it; within minutes, your site will be ready to go!
Why Use Bitnami WordPress?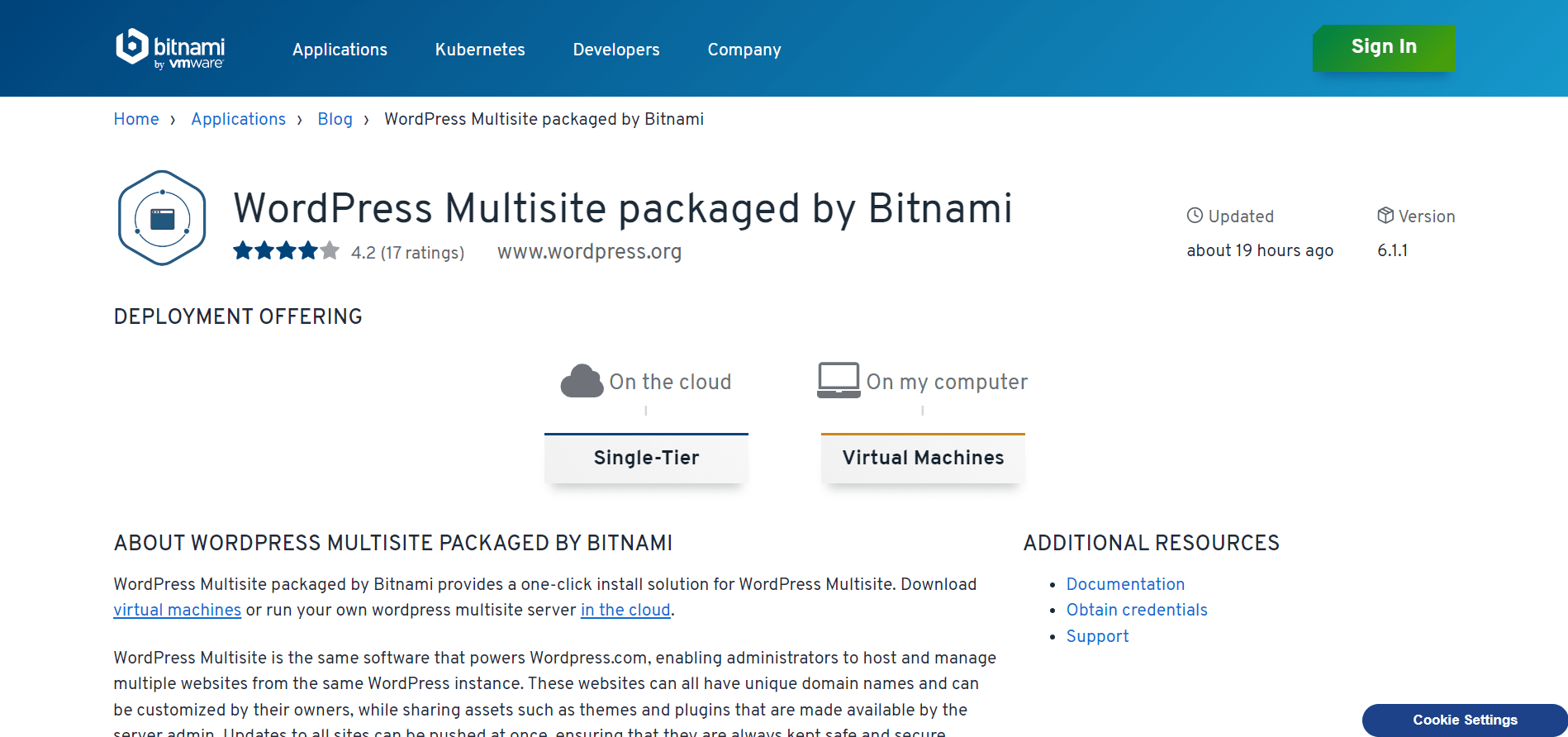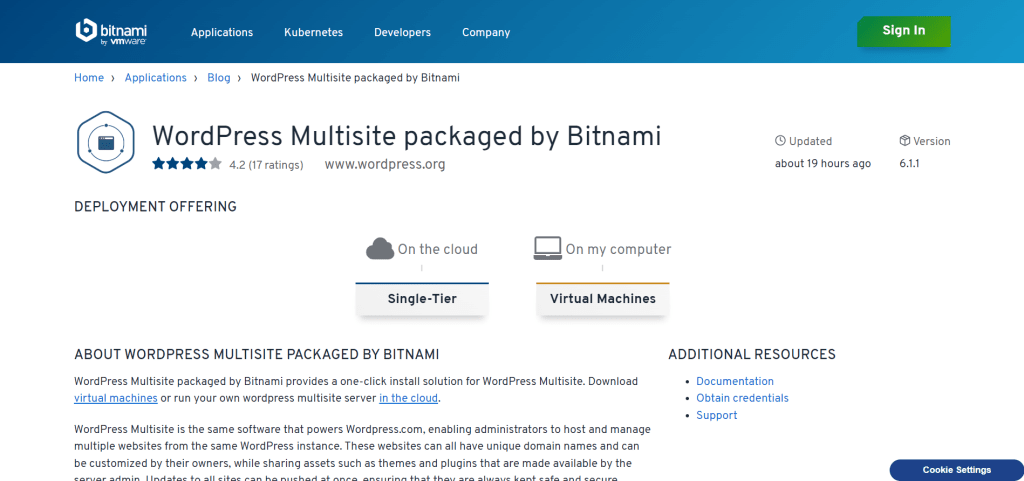 The biggest benefit of using Bitnami WordPress is that it removes much of the complexity associated with setting up a website. Even if you're familiar with the process, it can still take quite a bit of time to get everything configured correctly.
With Bitnami WordPress, all you have to do is download and run the installer package. This means less time spent worrying about configurations and more time spent on creating content for your website.
Another great benefit of using Bitnami WordPress is that it ensures everything works properly from installation onwards. The installer package includes preconfigured versions of both Apache and MySQL which are designed to work together seamlessly out of the box.
No additional configuration or tweaking necessary! Plus, if any issues arise after installation, you can easily revert back to a previous version or uninstall completely without having to worry about anything getting messed up in the process.
Easy Setup & Maintenance
Bitnami makes it easy to set up and maintain your WordPress website, which is great news for beginners who are just getting started with website building. With Bitnami, there's no need to manually install MySQL or Apache servers, as these tools come pre-installed in the package.
All you have to do is download the software from the website, enter in some basic information about your website such as domain name, username and password, and you're ready to go! This makes it easy for anyone to get started with their own website without having any prior technical knowledge.
Affordable Hosting Options
Bitnami also has several affordable hosting options for those who prefer not to self-host their websites. These plans include access to all of
Bitnami's features such as one-click installers for popular software like WordPress and Drupal, as well as free SSL certificates for secure browsing. Best of all, you get access to 24/7 customer support if you ever run into any issues while setting up or managing your website. This makes it easy for anyone to take advantage of a professional hosting plan without breaking the bank.
Secure Platform
When it comes to security, Bitnami takes things very seriously. Not only does it offer free SSL certificates which encrypt data between user browsers and your server but also provide several other security measures such as two-factor authentication and IP whitelisting.
These measures help ensure that only authorized users can access your site while keeping malicious actors out. As an added bonus, all updates are handled automatically so you don't have to worry about patching vulnerabilities or updating plugins yourself.
How Does Bitnami Help With WordPress Installation?
WordPress is one of the most popular content management systems in the world and it can be used to create websites or blogs with ease. But setting up a new site requires installing several files and configuring various settings which can be time-consuming for beginners. That's where Bitnami comes in – it takes care of all these steps for you in just one click!
All you need to do is download the installer file from their website and run it on your server to get started with your new site instantly. You don't even need any technical knowledge – everything will be handled by the installer automatically without any manual setup required from your side!
How Can I Use Bitnami WordPress?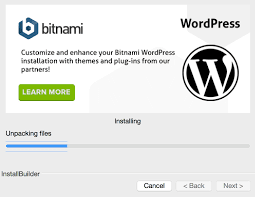 Bitnami makes it easy to get started with your own website quickly and easily. There are several different ways you can use the stack depending on your needs:
• You can download the stack directly onto your computer or server and install it locally for development purposes;
• You can use one of the many cloud providers who offer pre-configured Bitnami stacks;
• Or you can purchase one of their enterprise solutions which includes support and additional features such as automatic backups, SSL certificates, and more.
No matter which option you choose, they all come with detailed instructions so that anyone – even someone without any technical knowledge – can set up their own website in no time!
Conclusion
In conclusion, Bitnami WordPress is an excellent option for anyone who wants an easier way to set up and manage their websites without having extensive technical knowledge or spending a lot of money on web hosting plans.
With one-click installers, free SSL certificates, automated updates, and robust security measures, this platform makes it easy for anyone – from beginner developers to experienced professionals –to create beautiful websites quickly and easily! With Bitnami WordPress at your disposal, there's no excuse not to get started on building that dream website today!