Referral programs are a great way to make money in 2023. You can earn passive income by referring friends and family members to use products or services that you already enjoy.
Referring people has become much easier with the internet and social media, making it possible for anyone to get involved in referral programs and start earning extra cash.
In this article, we will explore some of the best referral programs out there that have the potential to help you make money in 2023.
What Are Referral Programs?
Referral programs are one of the most popular and profitable ways to make money online.
A referral program is an incentive-based program that rewards customers for referring their friends and family to purchase products or services from a particular business.
With this type of program, businesses can increase their sales, build brand loyalty, and gain valuable customer insight through referrals.
There are many different types of referral programs available today, including cash-back offers, discounts on future purchases, free products or services, or even points systems where customers accumulate points with each successful referral.
While some businesses offer dedicated referral software solutions such as ReferralCandy or InviteBox, most businesses simply set up referral programs in-house using existing software platforms such as Shopify or WooCommerce.
The most successful referral programs tend to offer attractive rewards for customers — such as discounts, free products, or even cash-back offers — and allow them to easily share their referrals with friends and family via email, social media, or text messages.
Additionally, businesses should aim to provide easy-to-understand instructions on how the program works so that customers can understand the process quickly and begin sharing their referrals with others.
16 Best Referral Programs To Make Money in 2023
Here are some of the best referral programs to make money.
A digital marketing software called GetResponse may help you automate email marketing campaigns and improve your conversion funnel.
Customers who participate in this program may recommend friends by emailing them a link or by sharing it on social media.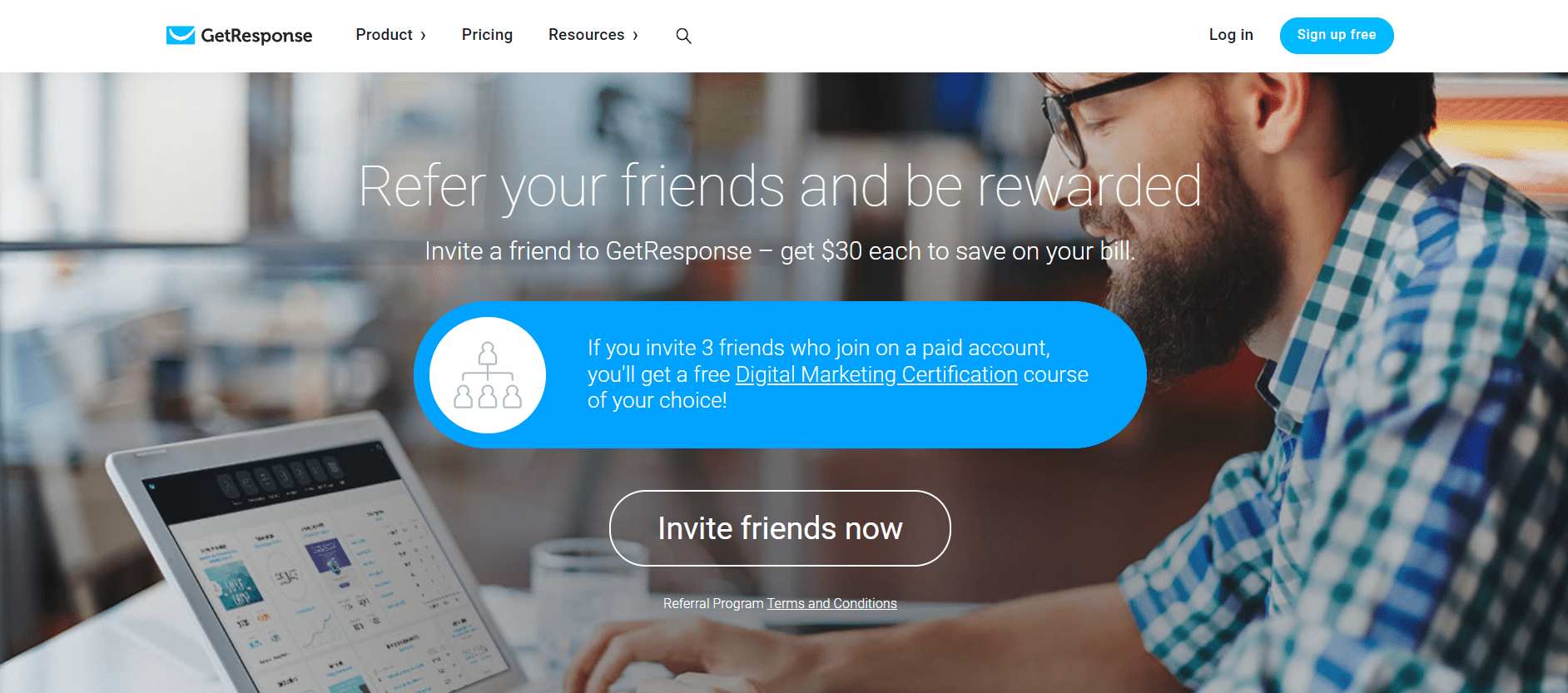 The referral marketing program offers a $30 credit for future purchases to both the recommended and the referrer.
There is no limit on the number of recommendations you may invite, however, the annual credit cap is $480.
Rewards: $30 per referral
Hubstaff is an online solution for productivity that assists users in keeping track of their jobs and time to enhance workflow.
With Hubstaff's generous referral program, you may save 10% off your monthly plan for each person you suggest with a special link or code.
For you to get the discount, the recommended user must enroll in a paid plan within 90 days after their free trial term.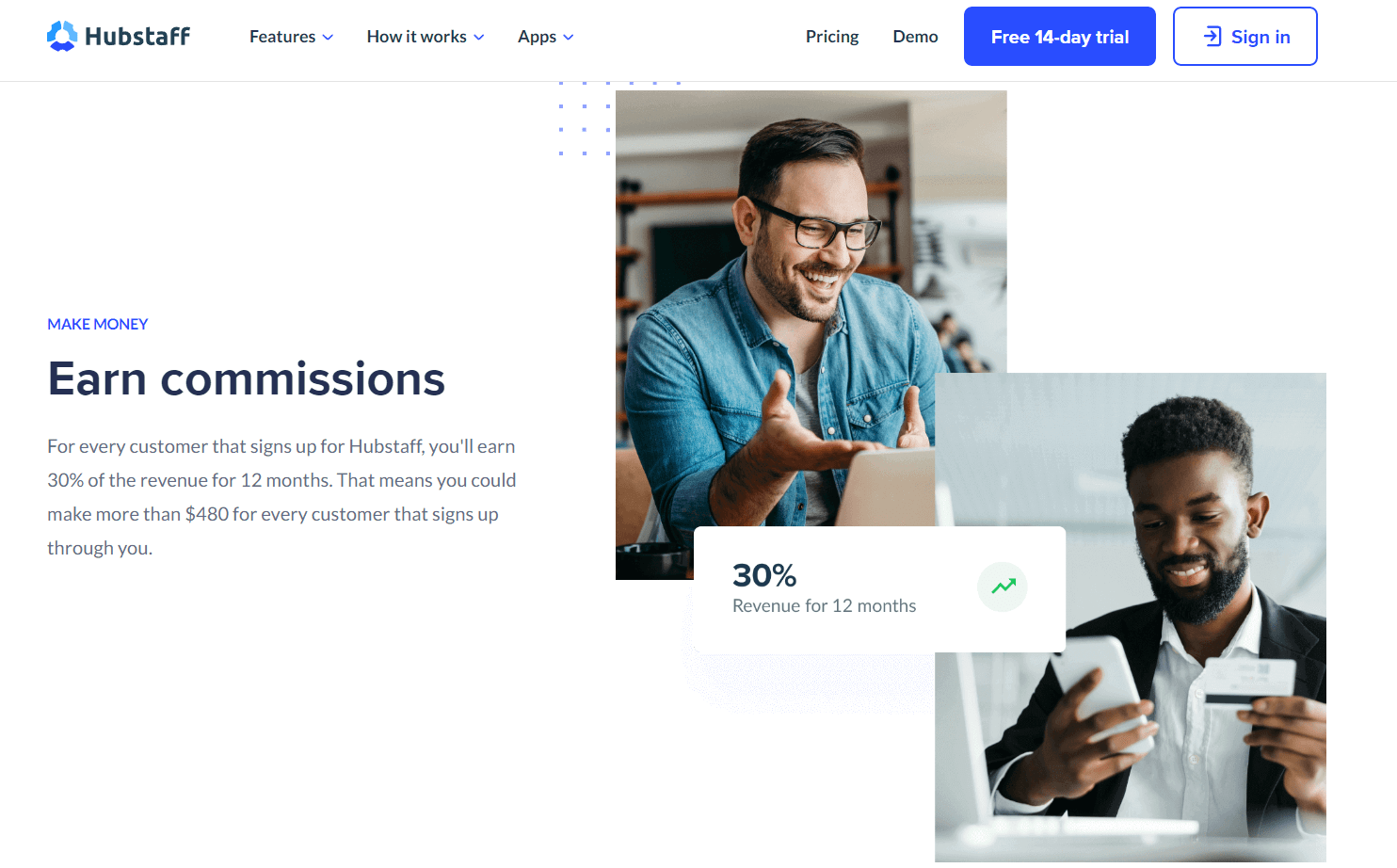 The 10% price cut is good for 12 months. The extra discount coupons will be issued to your account only after another coupon expires if you get more than 10 recommendations during that time.
Due to Hubstaff's referral program's unlimited referrals, you may utilize the platform for free and get a 100% discount. You will forfeit the discount, however, if one of them cancels their membership.
Rewards: 10% discount per referral
Ibotta is a platform for online shopping that offers cashback and allows customers to choose from thousands of retailers.
Customers merely need to produce a receipt from their purchase to get it.
Sending them a referral code by email, text message, or social media post will allow you to invite them to use their platform.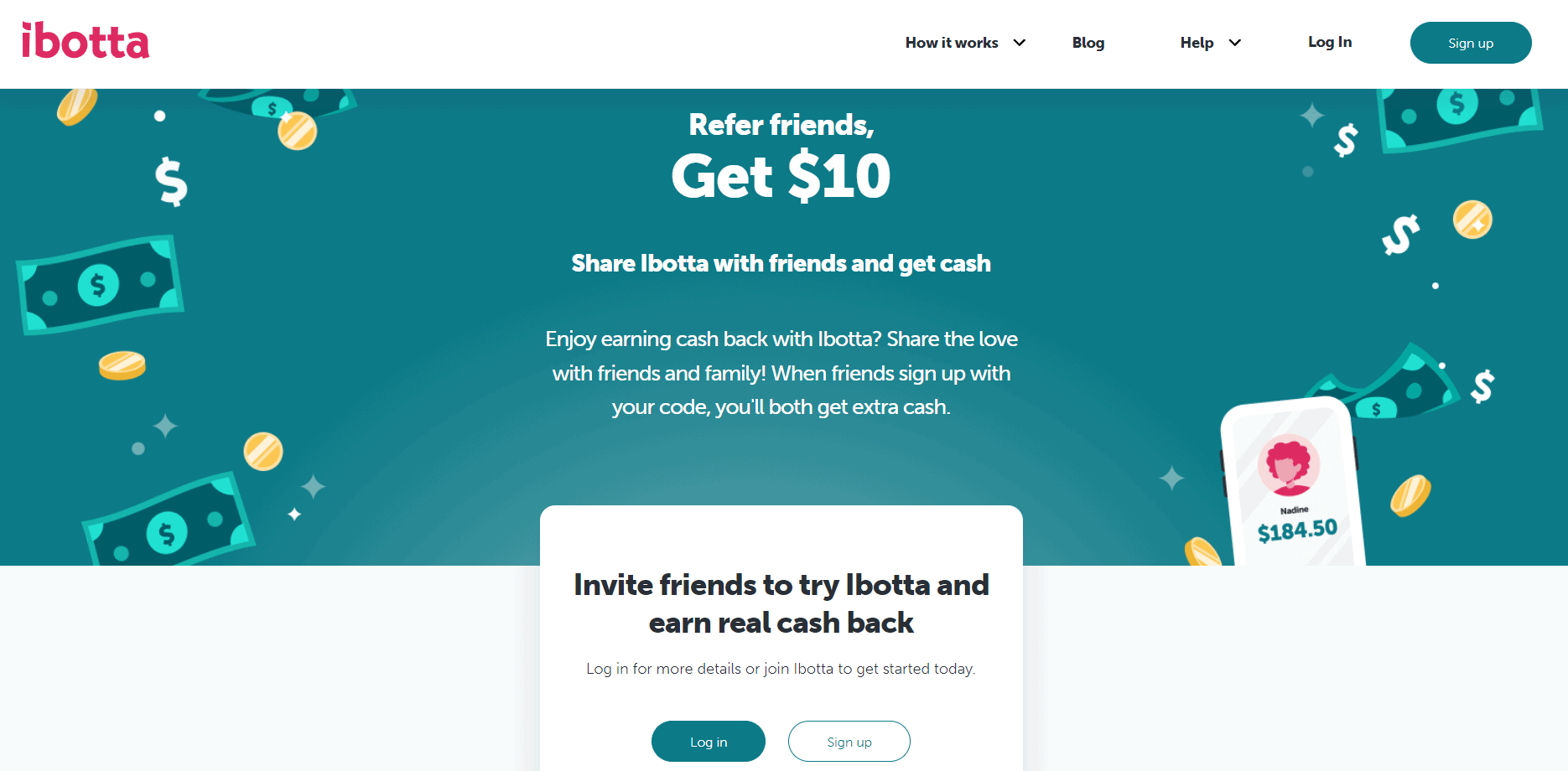 Receive a $10 referral incentive when they use your referral code and make their first purchase within seven days of joining.
The recommended new customers will get a $5 incentive upon registration and a $10 reward after using a qualifying deal. You may invite as many references as you want.
Rewards: $10 for one referral
In addition to a variety of management systems, including CRM, finance, and workplace communication capabilities, Zoho is an office productivity solution.
With Zoho's referral program, you may earn 15% of the referral's subscription cost. After your referrals join up for Zoho and use the product for 90 days, you are given the award.
Keep in mind that you cannot deposit the bonus into your bank account. Instead, you'll get credits for your Zoho Wallet (valid for one year).

Additionally, only the first purchase is eligible for referral bonuses. For other Zoho items, people add to their accounts, you won't get any benefits.
You may buy a new Zoho app, renew your membership, or receive add-ons using the credits in your Zoho Wallet.
Because there are no earnings limits in this referral scheme, users are encouraged to bring as many friends as they can to the website.
This referral program offers recommended clients $100 in promotional credits in addition to the incentive for participants, which they may use to buy a new Zoho software.
Rewards: 15% commission fee
High-tech dental care items from Quip include rechargeable floss, smart mouthwash dispensers, and electric toothbrushes.
Along with smart toothbrushes, their devices have a smartphone app that consumers may utilize to improve their dental health.
To get a customer's referral code and link that you may share with others, you must register for a quip account.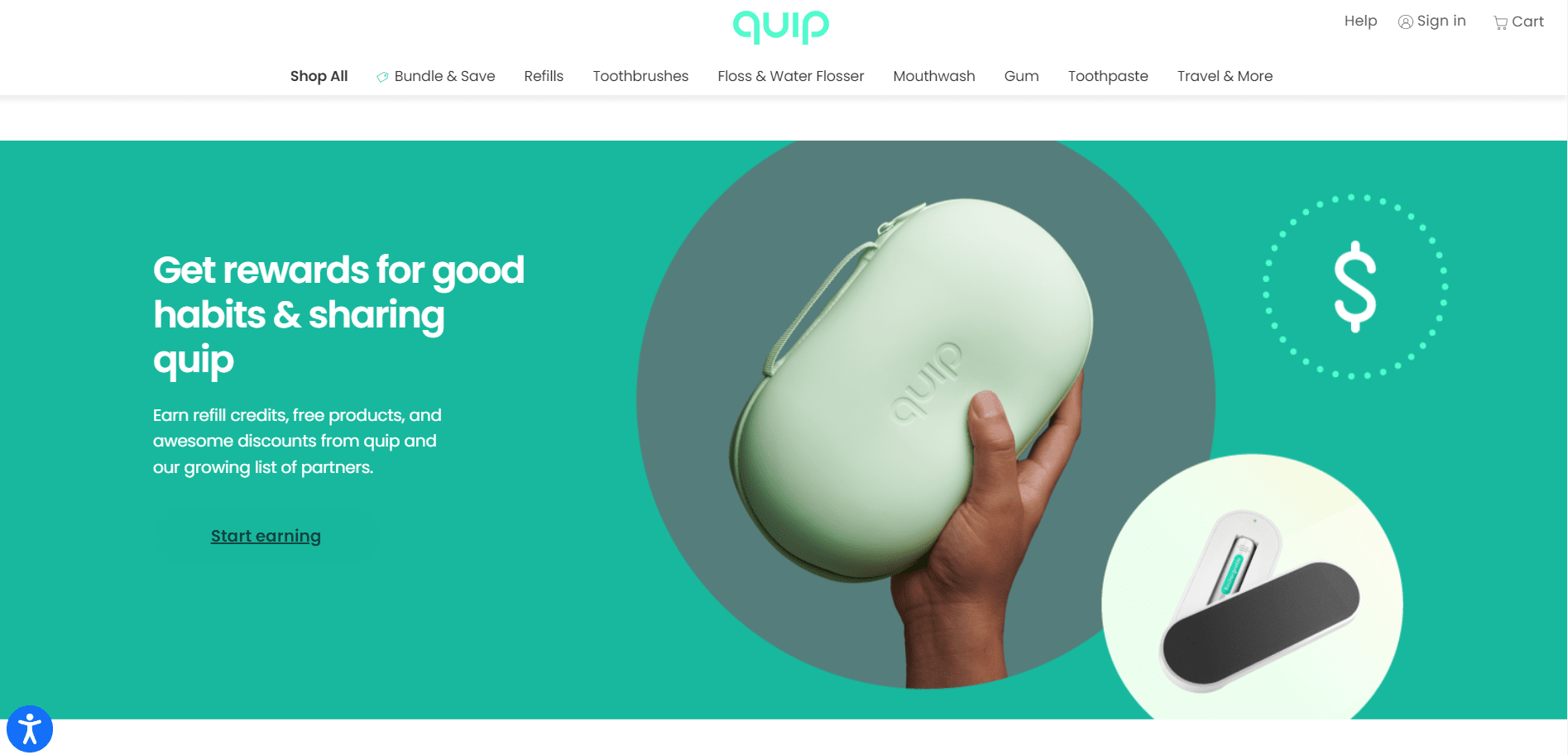 Both you and the person who used your link or code will get a $5 credit against the next purchase if they are successful.
Note that participants are not permitted to publish the referral code and link publicly under the terms of the Quip referral program.
The referring clients will lose their eligibility for the program if they break this criterion.
Rewards: $5 for one referral and free items as well
Accounting software for individuals or small enterprises is called FreeAgent. An overview of the company's financial situation maintained centrally on a dashboard is helpful.
The client referral program offered by the business is only available to direct subscribers.
You are not qualified for this program if you obtained your FreeAgent account via your bank or accountant. Sending a buddy your referral code will allow you to recommend them.
Send the code to your referrals by finding it on the software's desktop version or the Android mobile app.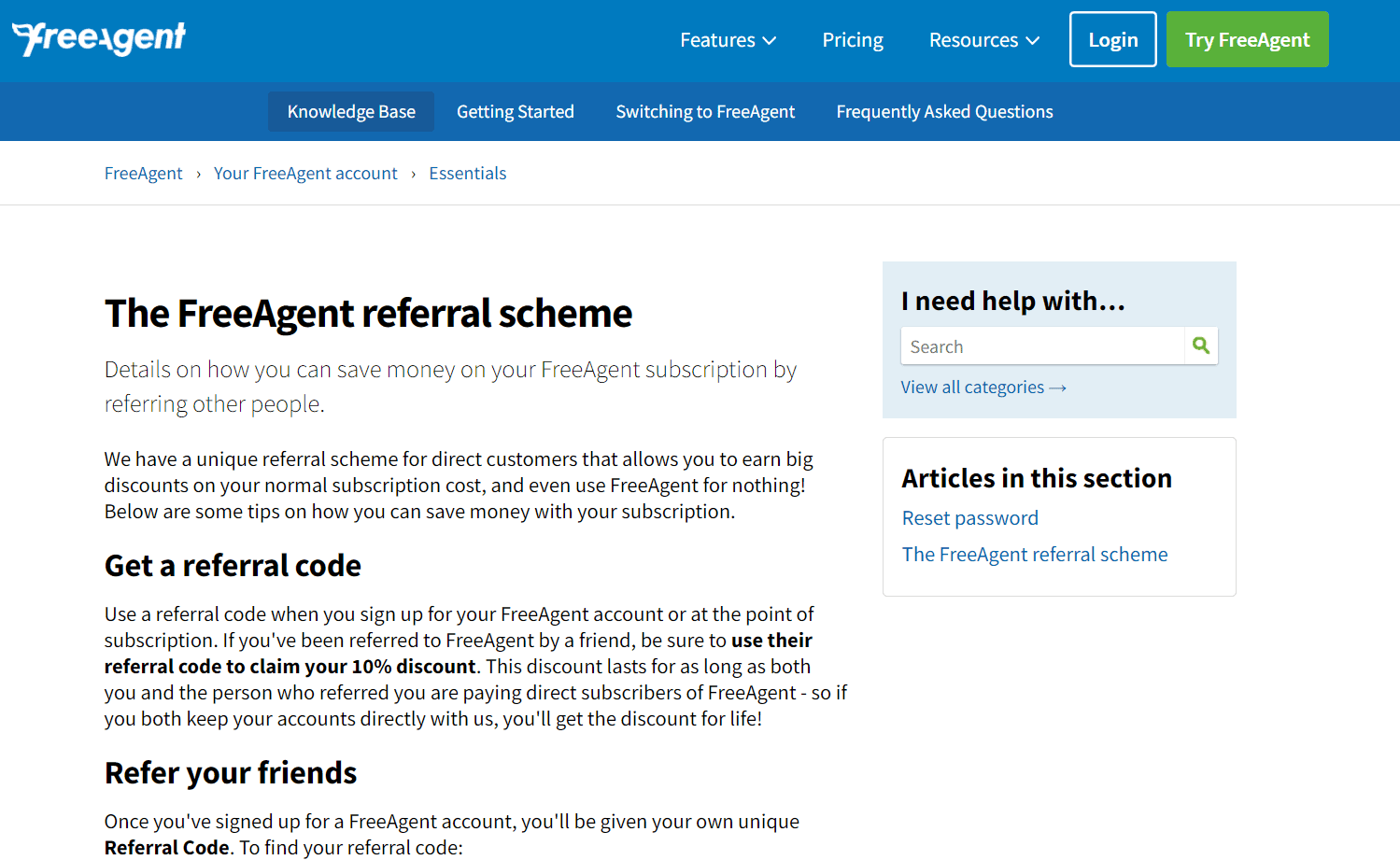 Alternatively, share the referral code on a referral-sharing website like referralcodes.com or in your social media posts.
Both the referrer and the referral will get a 10% membership discount from FreeAgent.
Because there are no restrictions, unlike other referral systems, you may use FreeAgent for free after making 10 successful introductions.
Only the buddy who was recommended to use the program is eligible for the discount. Their membership will expire if they cancel. Thus your discount will too.
Rewards: 10% discount per referral
A cross-platform cloud storage solution for files called SugarSync offers team collaboration and safe online backups.
You may publish the referral URL on your social media networks, personal blog, and other platforms, or you can send a referral invitation by email.
You will get an additional 10 GB of storage if a friend accepts your referral invitation to establish an account with more than 60 GB of space.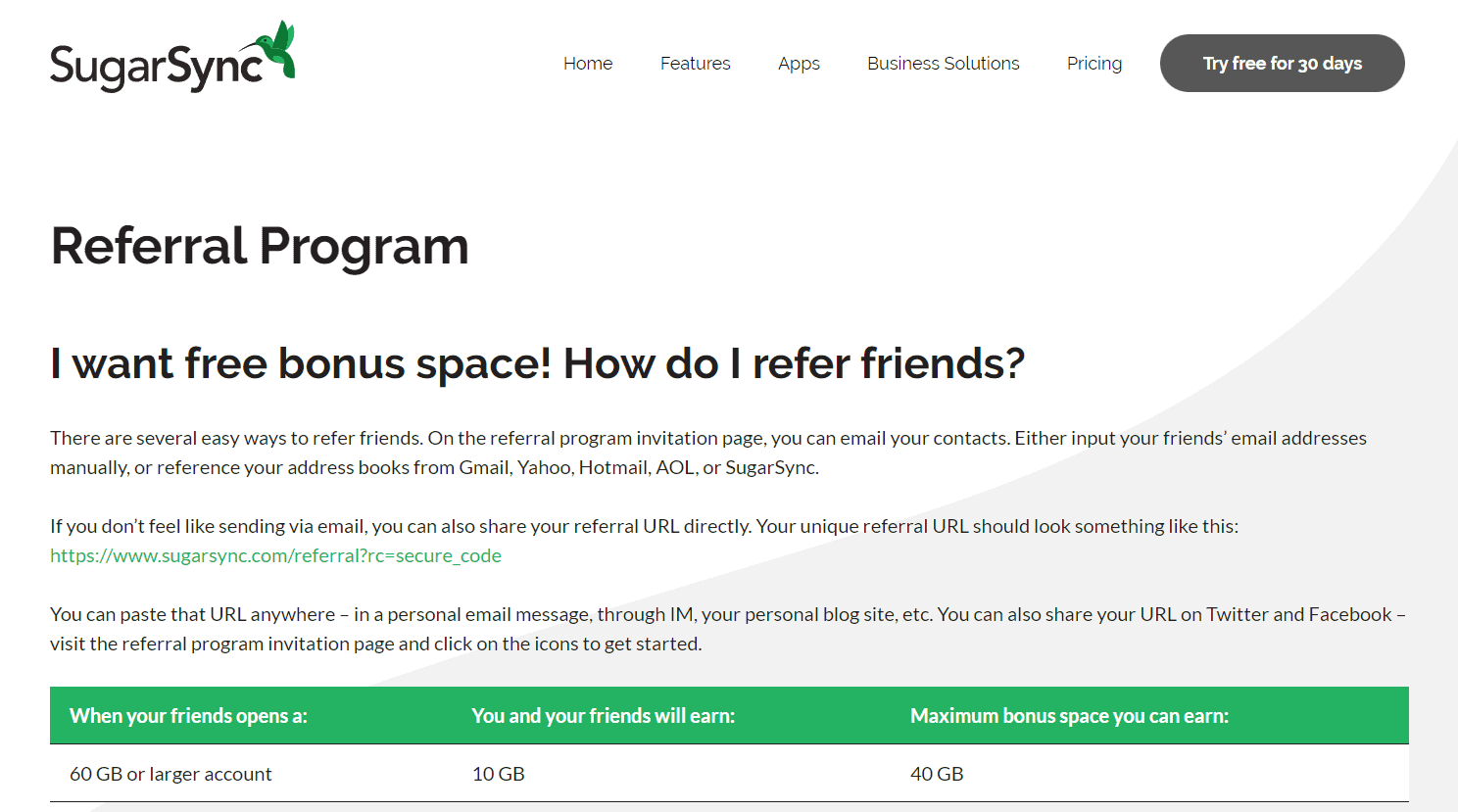 You may continue to suggest new clients until you have earned 40 GB in incentives.
When the new suggested client establishes their account, SugarSync's referral program offers a 500 MB incentive.
After qualifying installation and payment after their trial term, you'll get the remaining 9.5 GB
Rewards: 10 GB of storage space.
With over 1.7 million users, Astra is the most used third-party WordPress theme worldwide.
That makes this a great program to join since it provides affiliates with rich land. Promoting a product like Astra is simple. It's so well-liked that it almost sells itself!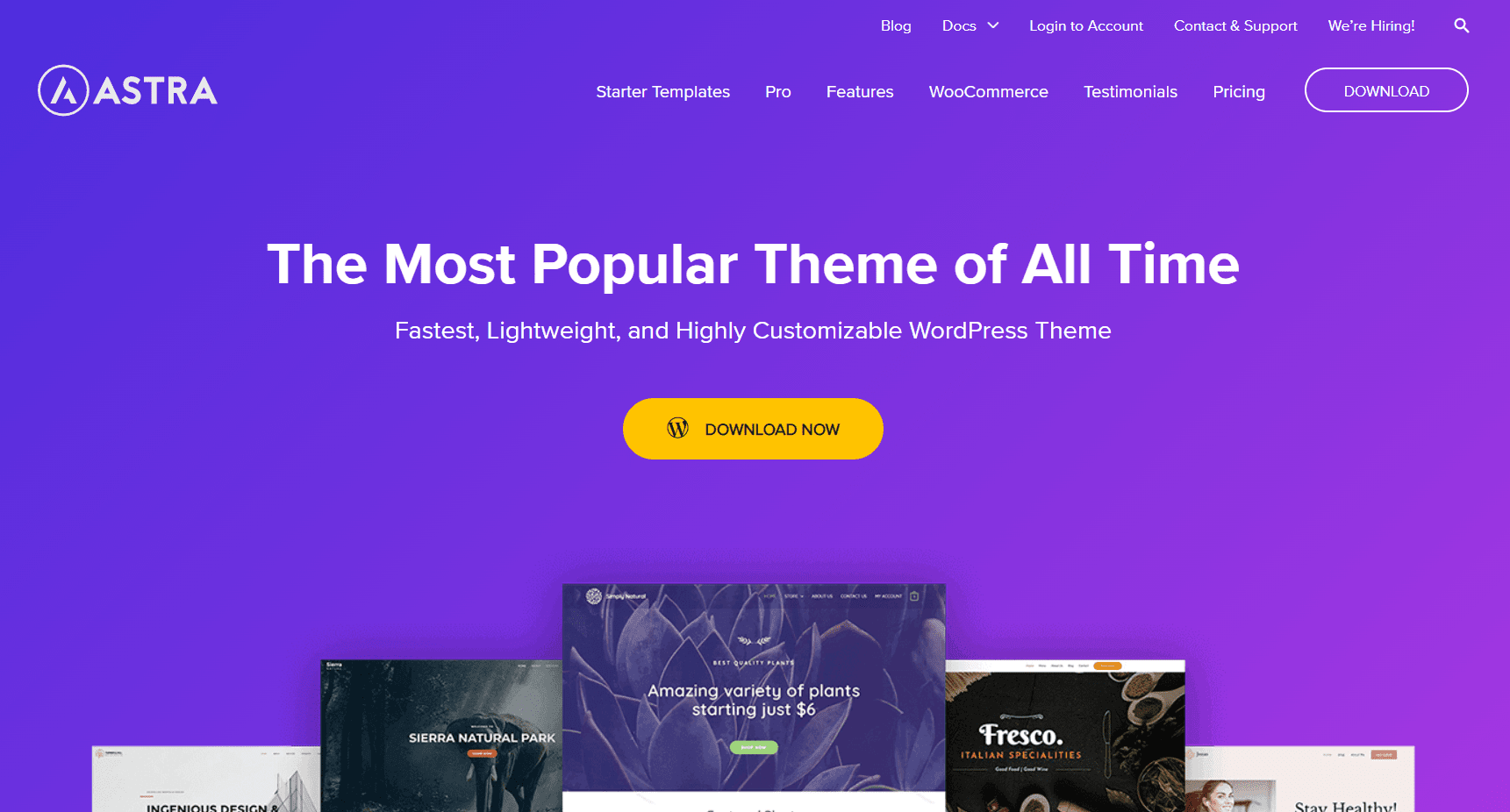 Astra's affiliate program is one of the most attractive in the industry, offering referral commissions of up to 50%. Each transaction might bring in up to $375.
They also provide useful media and swipe copies to aid in your promotion.
Affiliates control everything from a unique dashboard that keeps track of all payments, referrals, and activity so you always know what's happening.
Rewards: As high as $375 per sale
T-Mobile is a German company that offers telecommunications services and has a sizable U.S. client base.
You must be enrolled in a T-Mobile or Sprint postpaid smartphone plan to participate in the company's refer-a-friend program.
The referred individuals cannot have recently been T-Mobile, Sprint, or Metro by T-Mobile customers.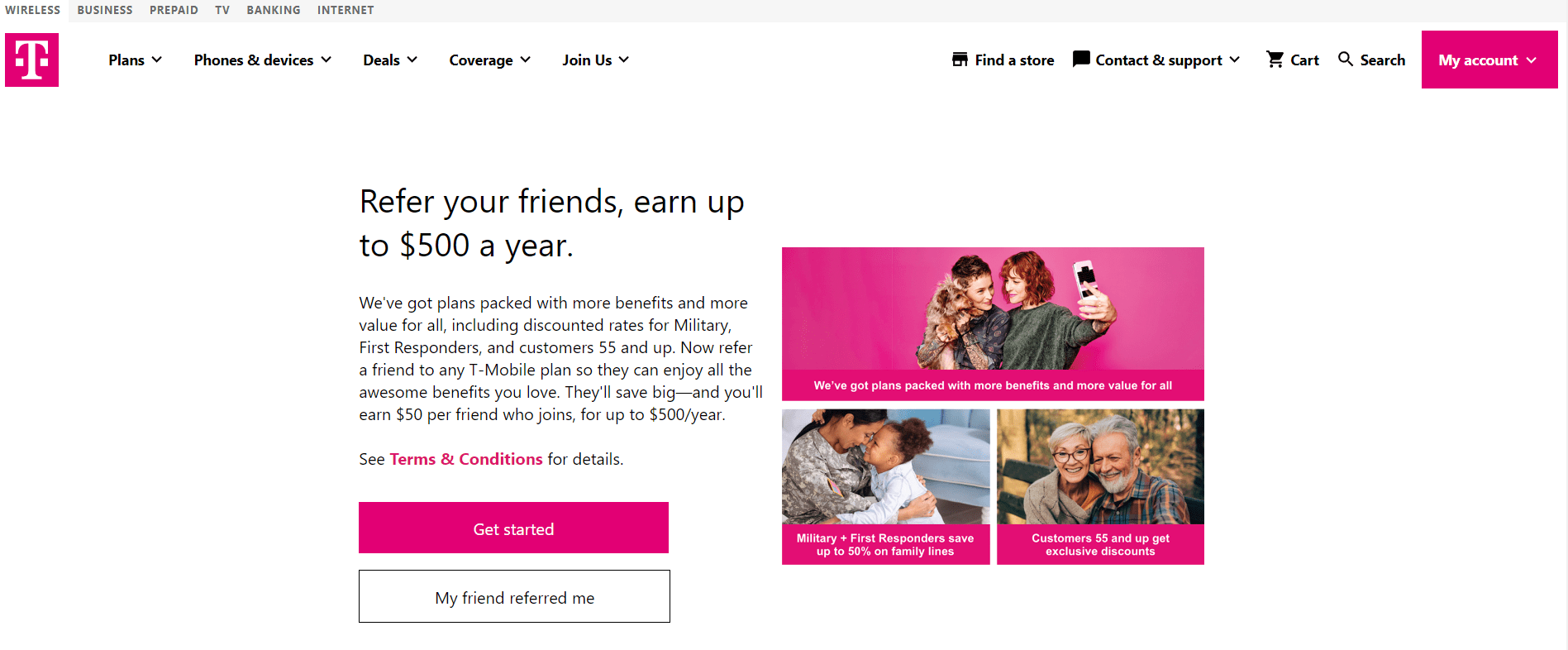 For each referral, T-Mobile will deposit $50 into your Virtual Express Prepaid MasterCard account. You may earn up to $500 in incentives annually.
Rewards: As high as $500 per year and $50 for one referral
Gmail, Google Meet, and several online document-sharing services, including Google Docs, Sheets, and Slides, are all part of the well-known online work collaboration platform known as Google Workspace.
To enroll in the program, fill out an application. Because a Google Workspace account might have several users, take note that the incentive is user-based.
For instance, you would get $160 if one referral subscribed to a Business Starter subscription with 20 members.

With a cap of 200 users per year, this referral program restricts profits to 100 users per suggested account.
To get over these restrictions and recommend more individuals, choose their affiliate marketing program.
Participants outside of the United States will earn a varied financial incentive depending on their place of residence due to the Google Workspace referral program's limited availability (it is only accessible in 24 countries).
Rewards: $8-23 per user
SoFi is a personal finance software that offers student, home, and personal loans and assists users in managing their money for savings and investments.
The easiest option among the six referral systems that SoFi provides is the app referral.
When 2,000 reward points from this program are used for Load products, Invest, Checking and Savings, and SoFi Money they are worth $20.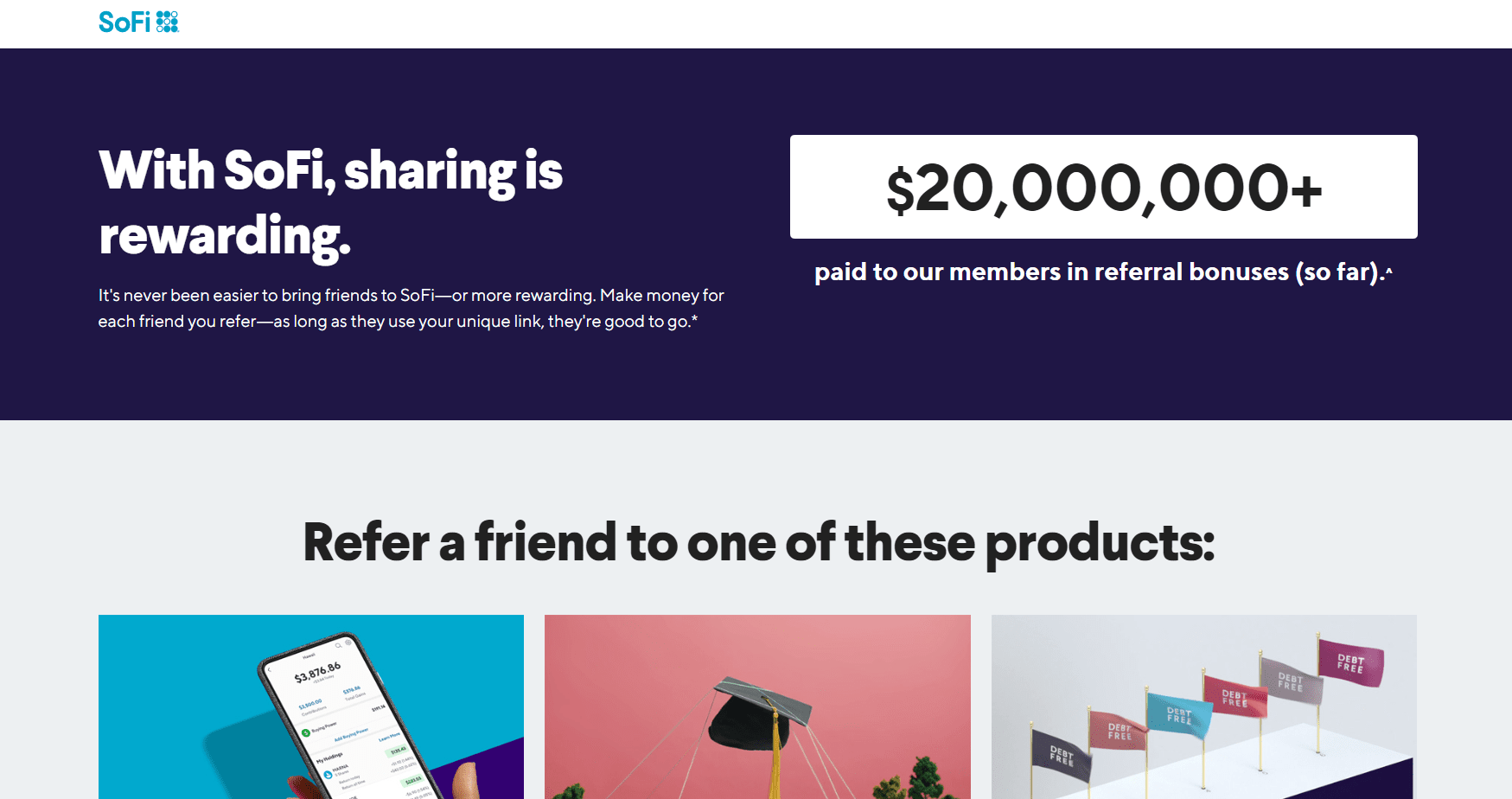 In contrast, the referrer will get 1,000 reward points, which are worth $10 when used to redeem products.
For the recommendation to be successful, your buddy must download the SoFi app and register on SoFi.com within 24 hours after accessing the special referral link.
For a maximum of five successful referrals, you will get incentives.
Rewards: $20 worth of reward points
A website called Swagbucks connects users who want to participate in surveys or write product reviews with businesses looking to gather customer information.
Users of the site get SB points as a reward, which may then be exchanged for gift cards and PayPal vouchers.
Users who recommend friends to Swagbucks will get 10% of their referral's SB points.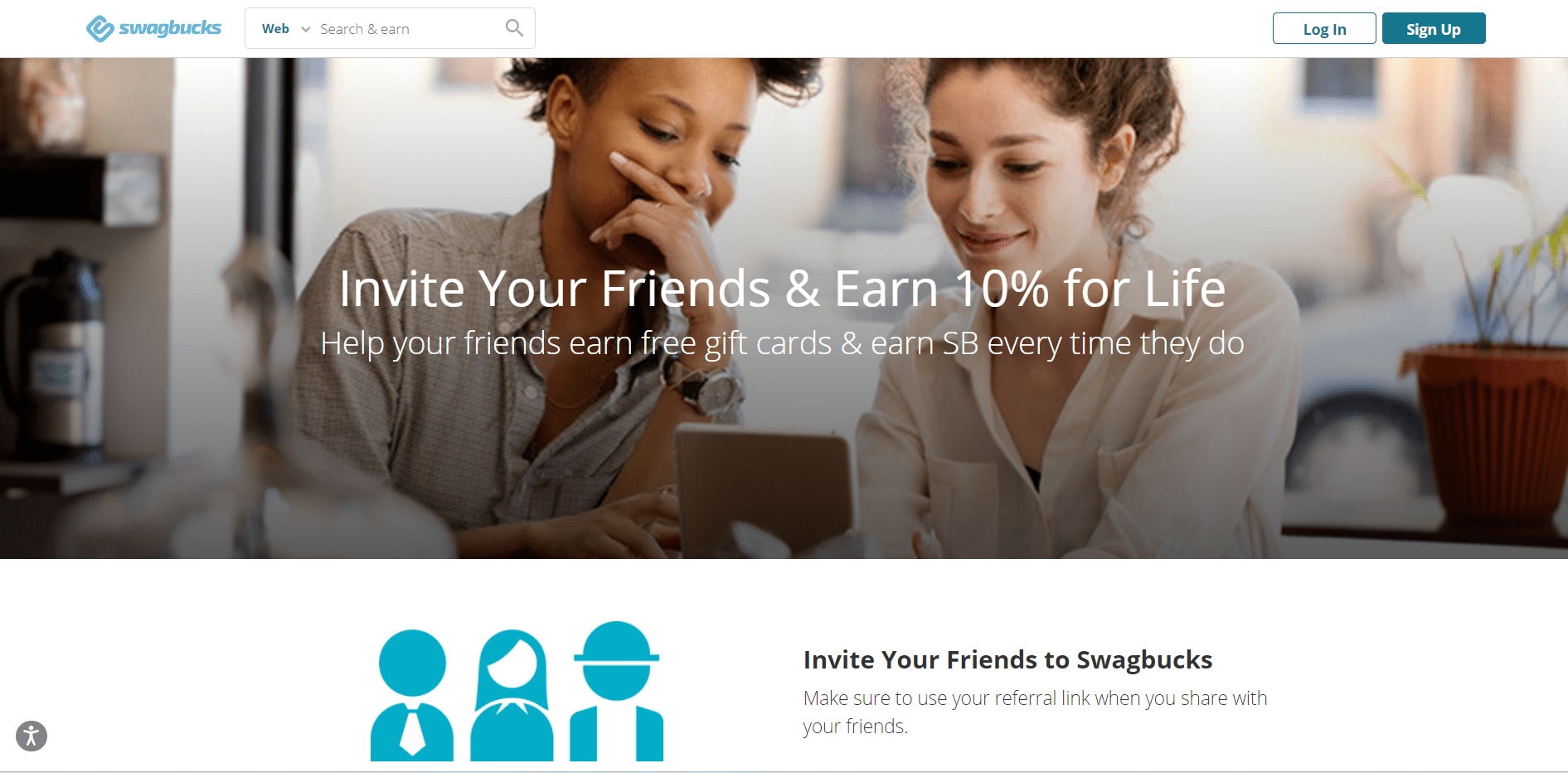 The referral procedure has no upper limit, so the more people you suggest using Swagbucks, the more money you make.
Another opportunity to earn SB points via this referral scheme exists. You will both get a 300 SB incentive if your referral earns 300 SB in their first 30 days on the site.
Rewards: 10% of referral earnings
On the website Fiverr, independent contractors may promote their talents in fields like programming and digital marketing.
It costs nothing to join up on Fiverr, and you can start introducing customers right away.
You may earn up to $100 in Fiverr credits by introducing friends, which is 10% off their first purchases.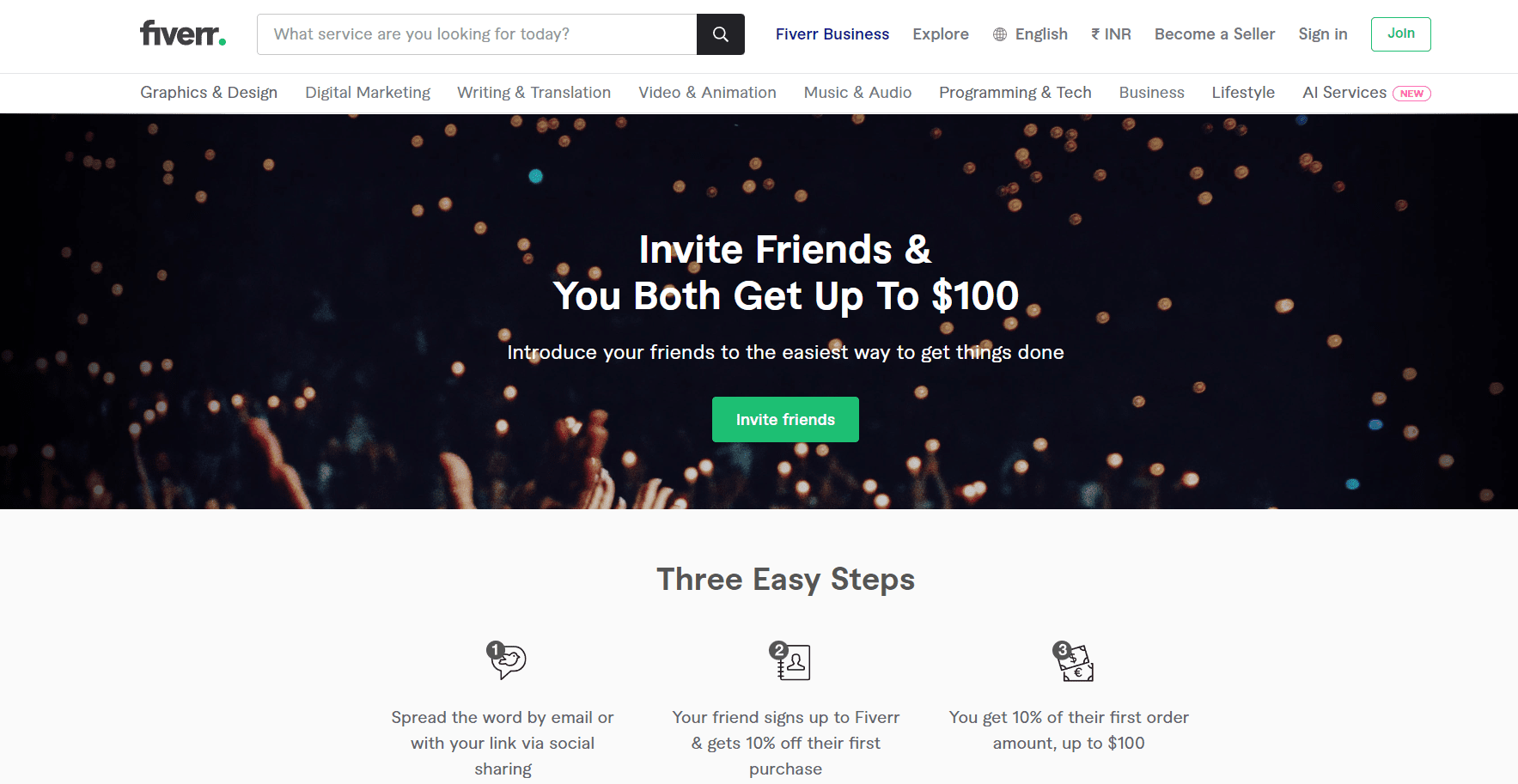 In contrast, the referrer will save 10% (up to $100) on their first purchase.
In a rewarding program, eligible purchases may earn you up to $500 in Fiverr Credits.
Keep in mind that a qualifying purchase entails a properly rendered and finished service that was paid for using an outside payment source.
Fiverr Business accounts are not eligible for the referral program.
Rewards: 10% of referrals orders upto $100
Users of Hostinger are qualified for the referral program, which is accessed via the CPanel.
If the person you suggest purchases a web hosting plan for at least 12 months, you will get a 20% compensation from their initial purchase as part of this referral program.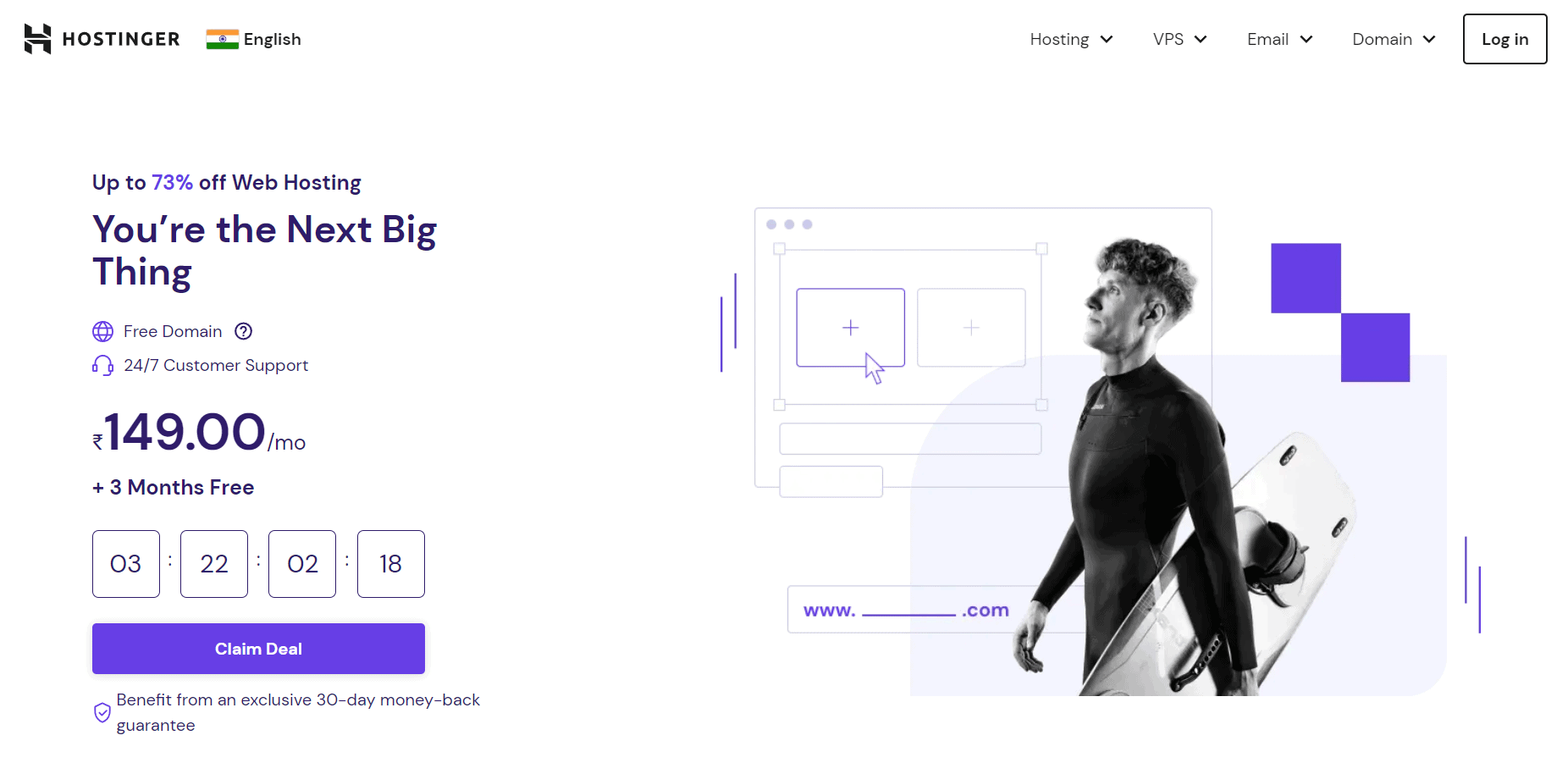 Additionally, by utilizing a special referral link, the people you mention will get a 20% discount at checkout.
The referring client will earn their incentive if the recommended friends do not ask for a refund during the first 45 days.
Remember that email services are not presently covered by Hostinger's referral program.
Rewards: 20% commission
Dropbox is a cloud storage platform that enables users to exchange files, store them, and work together with others.
It provides several options with varying amounts of storage capacity, with the Dropbox Basic free account beginning at 2 GB. Customers who recommend Dropbox get more storage.
An existing user may invite friends to join up for a Dropbox account and plan by emailing them an invitation link.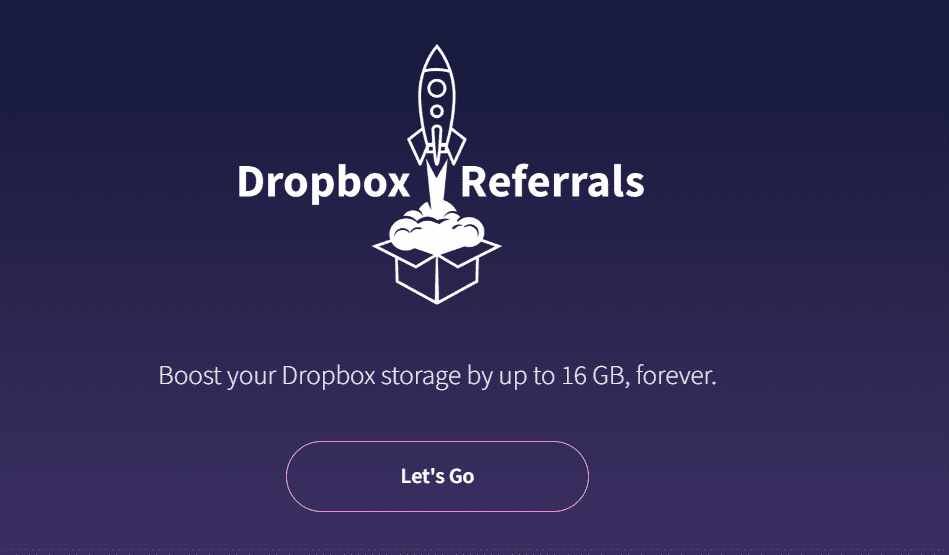 The benefits offered by Dropbox's referral program depend on the referral account's plan.
Per referral who signs up for a Dropbox Basic account, participants will earn 500 MB of additional storage (up to 16 GB).
For Dropbox Plus accounts, the incentive is 1 GB per referral, up to a maximum of 32 GB.
Although Tesla is best known for its electric vehicles, it also sells solar roofs and solar panels. Currently, Tesla's referral program solely applies to solar-related items.
To get $300 for each solar panel purchase and $500 for each solar roof purchase, share your referral link with friends and family.
After the referrer activates the product and is given the authorization to use it, the benefits will be given.
Happy customers may share referral links in Tesla's referral program on their websites, social media postings, and YouTube channels.
If you want to make your suggestion more compelling, think about providing good reviews of the company's products.
Tesla won't compensate customers who make purchases after clicking on such ads, and mass dissemination and spam advertising of the link are prohibited.
Rewards: $500 for Tesla Solar Roof and $300 for Tesla Solar Panels
Rewards: 500 MB – 32 GB of space
FAQs About Best Referral Programs To Make Money
Do I need to be tech-savvy to participate in referral programs?
No, most referral programs do not require any technical knowledge. All you need is an internet connection, and a willingness to promote products or services that you already use and enjoy.
Are referral programs a good source of passive income?
Yes, referral programs can be an excellent source of passive income. Once you have set up the program, you can refer people to use certain products or services and earn commissions without actively doing or selling anything. This makes them a great way to make money in 2022 without much effort.
How much money can I make from referral programs?
The amount of money you can make through referral programs depends on the type of program and your level of engagement. Generally, you can expect to earn anywhere from a few extra dollars per month to several hundred or even thousands per month. With the potential for high earnings, referral programs are worth exploring.
Quick Links:
Conclusion: Best Referral Programs 2023
In conclusion, referral programs offer an easy and efficient way to make additional income.
With so many options available, it's important to do your research and find one that fits your needs and lifestyle.
Whether you want a long-term source of income or a way to supplement your current income, there is a referral program out there that can help you make money.