Top 5 WordPress CRM Plugins 2023 
Here are the top 5 WordPress CRM plugins that should check out today: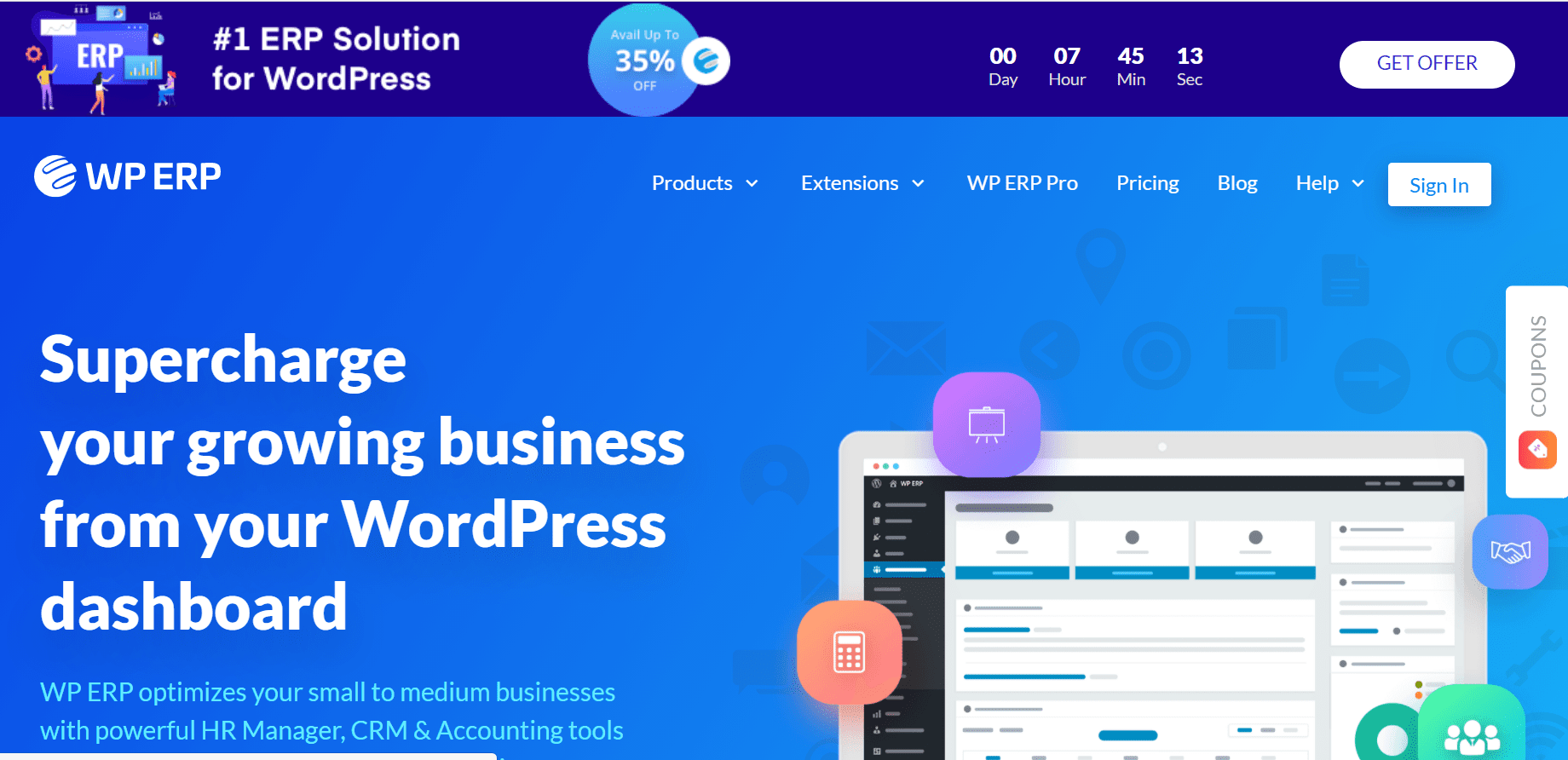 WP ERP is short for WordPress Enterprise Resource Planning. WordPress offers this plugin that can look after all the branches of your internal as well as external relationships. 
It can look after your customer relationship. 
It also looks after your leads and manages customers, or say if you want to deal with your Human resources ( on the internal aspect field) or manage your accounts. 
Let's not go into all that and focus majorly on the CRM aspect of this plugin first. 
Well, how can this new plugin help you do your CRM? 
Here's how. 
It can add custom fields to gather additional information, sync with quite several tools to import contacts, set up automated workflows to create contacts, and send emails. 
It can send emails to contacts directly through your WordPress dashboard. 

It's also associated with advanced contact search, helpful dashboard overview, manage huge chunks of internal notes, staff management along with your unlimited contacts, manage your activity log, go log easily all your calls, meetings, texts, and emails.

It separates areas to manage your B2B relationship. You get the opportunity to include multiple representatives for a single company.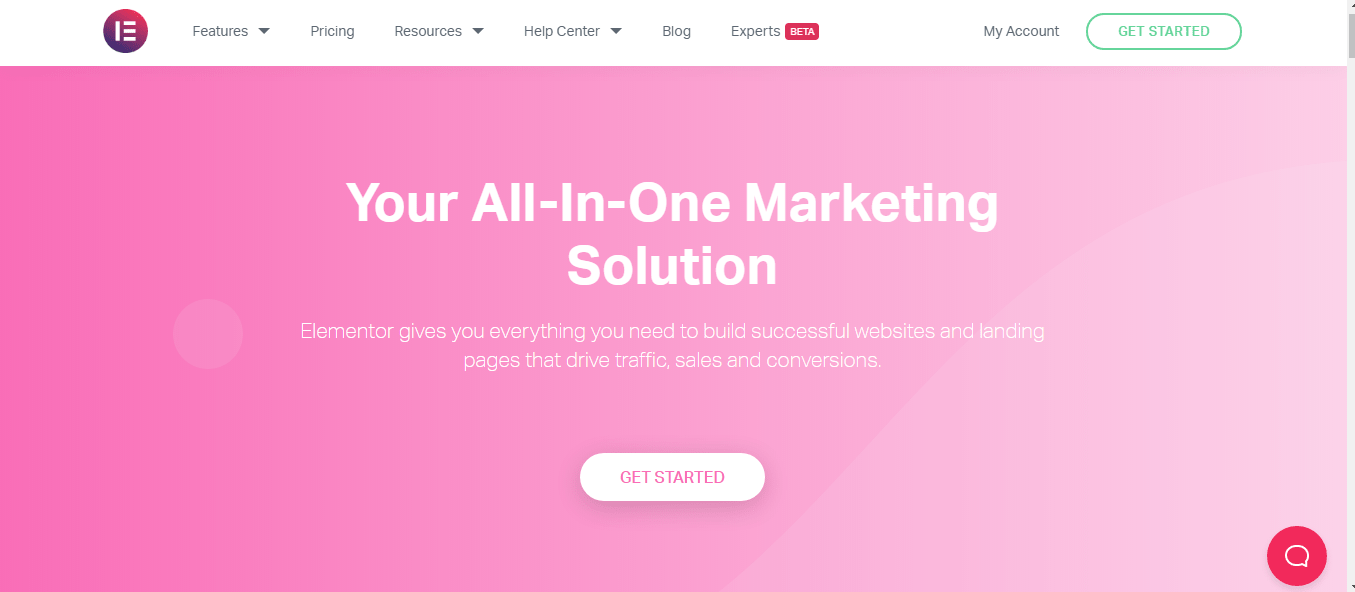 WP ERP is integrated with many e-commerce, help desk, and other such tools like Zendesk, Help Scout, Gravity Forms, HubSpot, Salesforce, MailChimp, Awesome support, and WooCommerce. 
And the best question of all. The pricing? 
The core plugin is free and you could easily find it at WordPress.org. 
You can also add on Premium Extensions for a better experience. Some of the options that you'd be getting are : 
Starter: $149 per year which is for 4 extensions. 
Essential: 9 extensions cost $399 
Business: For all recent and future extension – $599 
Customer Review On WP ERP :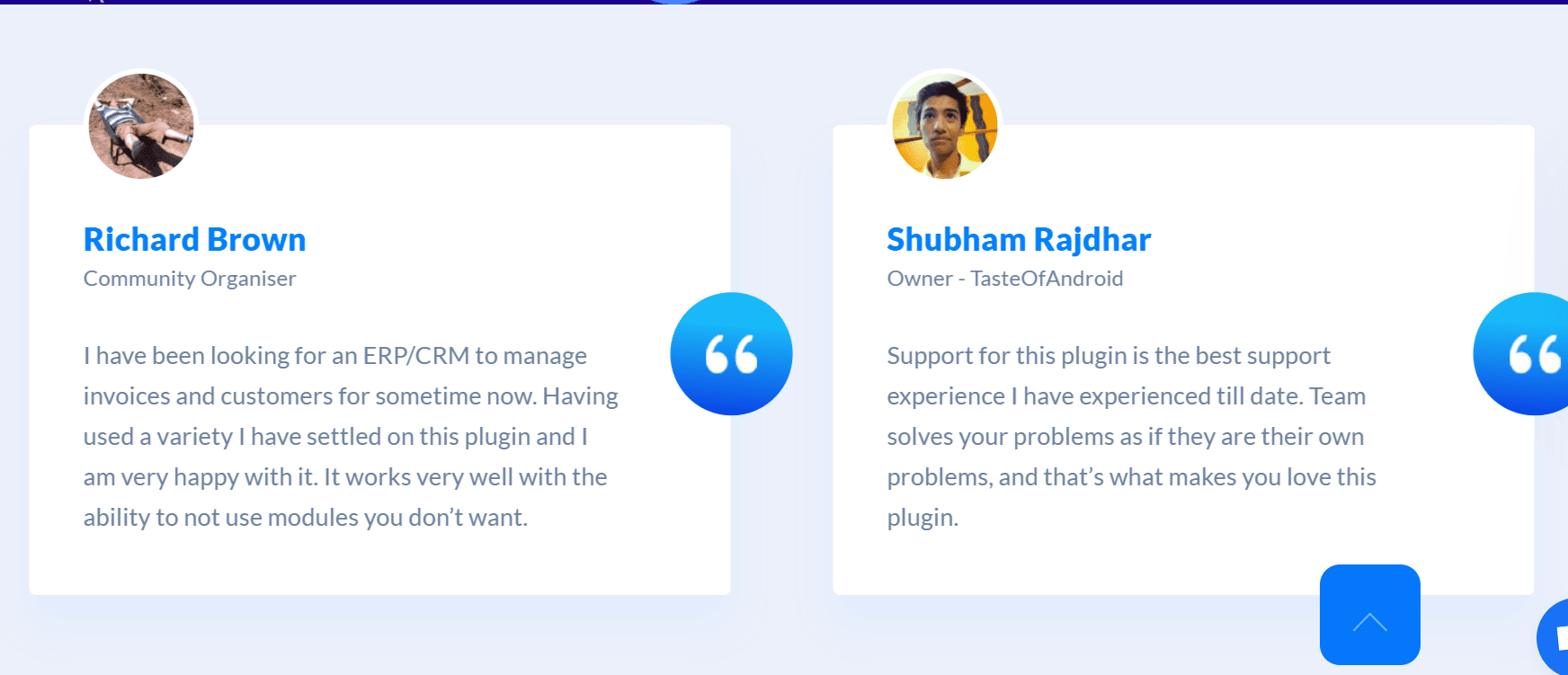 Click here to read our comparison between WebinarJam and WebinarNinja.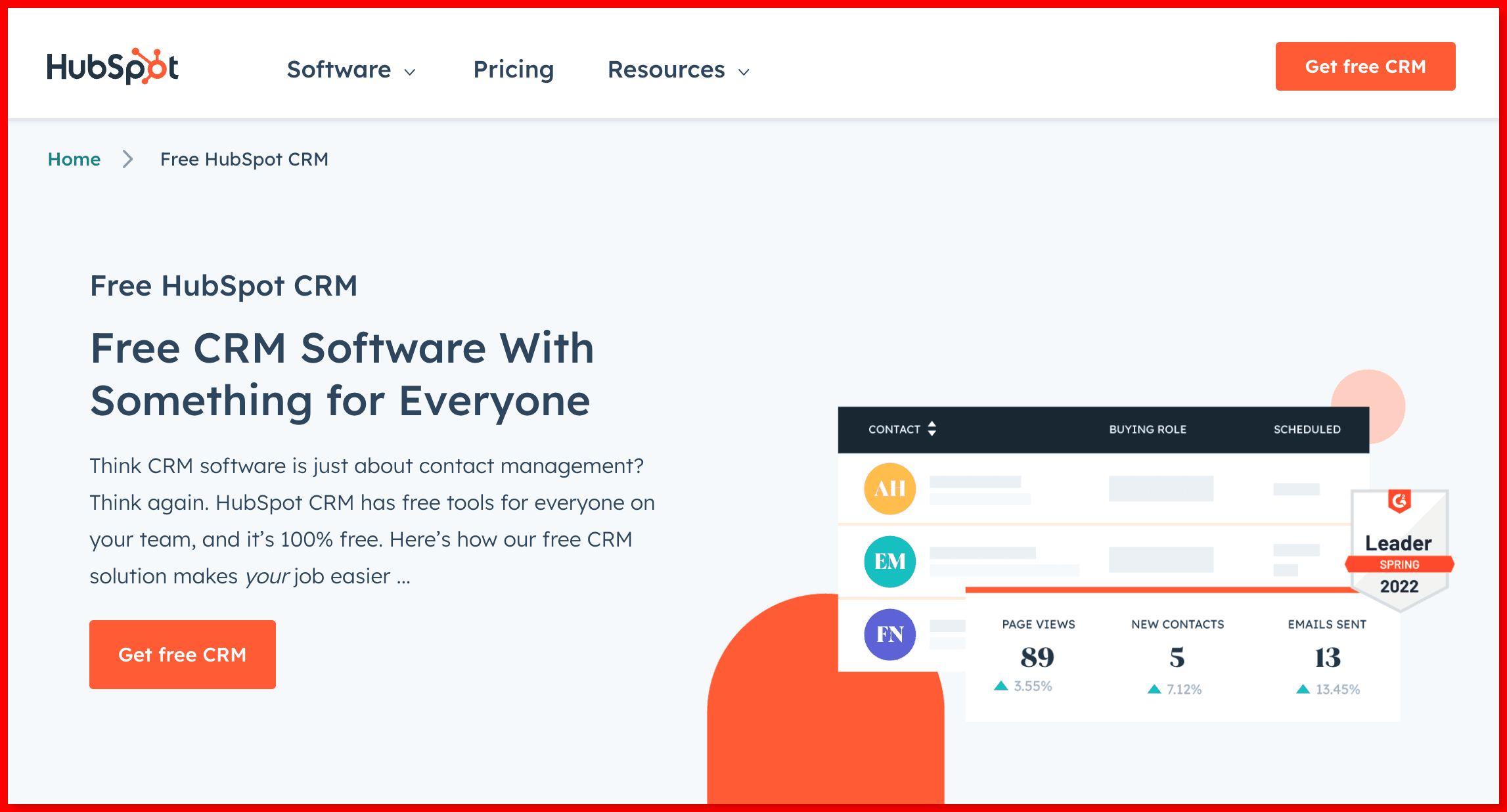 It is a well known CRM and inbound sales tool that gives functionality that is 100% free.
On the New York Stock Exchange, it's been rated a 6 billion dollar company which means this is slightly larger than the average WordPress plugin developer. 
The key features would include the fact that you don't have to open the plugin every time you want to work with it because you can access your contacts from inside your dashboard.
The CRM is not hosted on the servers of the site itself. 
This plugin automatically syncs with any existing plugins you're using on your website. This is going to happen even if you have created them using a different plugin.
It will add all emails that you will collect through those forms to your CRM. 
You can create Forms if you don't want to use a different form of a plugin. You can have pop-ups, live chat so that you could chat with your customers via a live chat widget.
It helps you do your email marketing as well by designing and sending emails with just a drag-and-drop editor. 
For example, if someone is trying to reach you through your live chat widget, they will automatically be added to your CRM by HubSpot. Simple, no? 
HubSpot is available with 300 and more integrations. It's such a big player in the SaaS CRM world that there are very few chances that you would find a CRM plugin that comes anywhere close to the integrations that HubSpot would give you.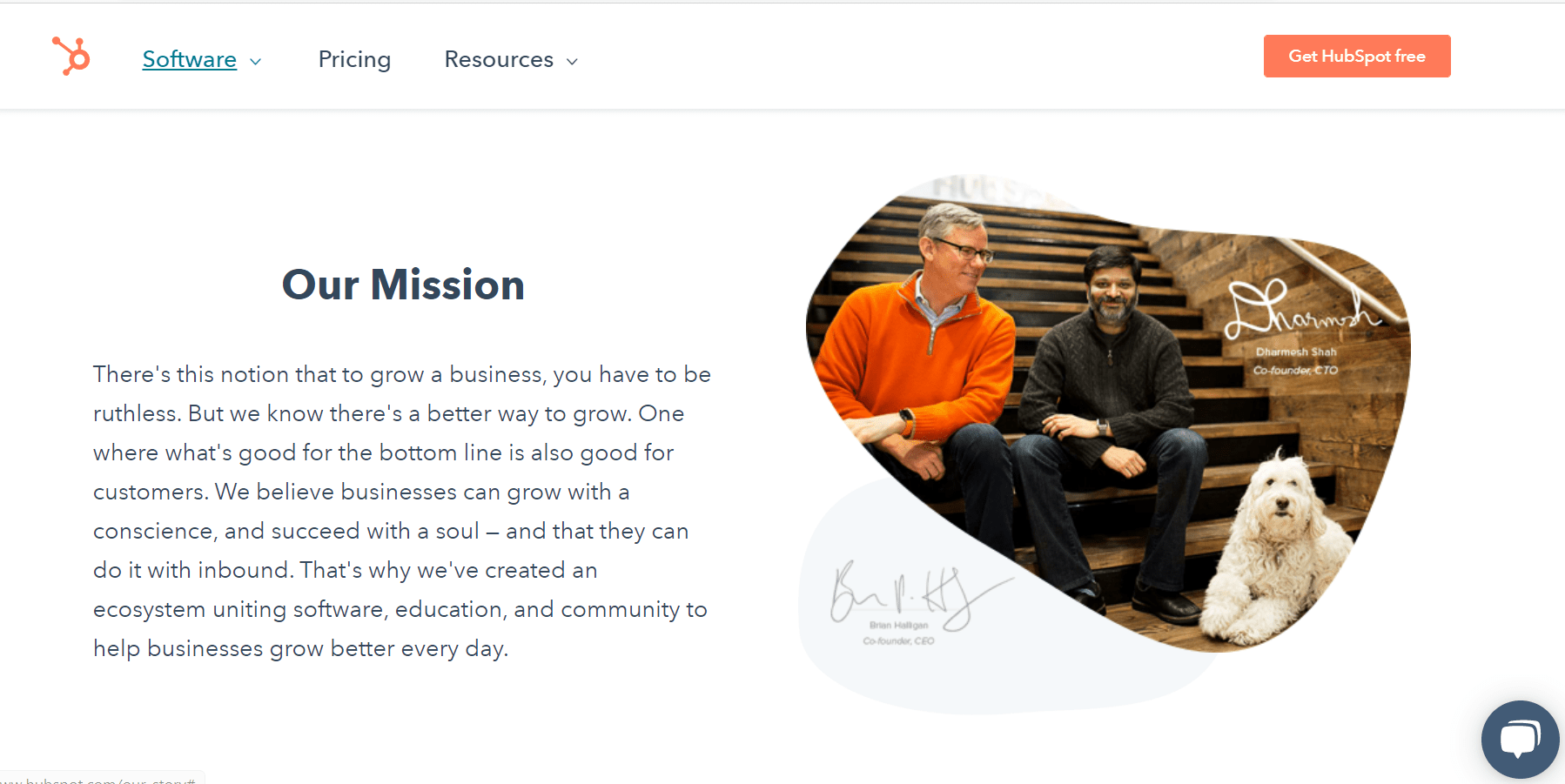 It gives you a Zapier Integration that helps you to connect to any of the apps that you find on Zapier. This is in addition to integrations like email marketing, payment, etc.
It might as well be the best CRM plugin available for you out there. 
Also, how is it that such a huge company is giving out its tools for free?
They Ultimately want you to purchase their paid services tools for marketing, sales, or customer service, that's all, which you can ignore and continue to take the advantage of a robust tool, free of cost. 
Customer Review On HubSpot :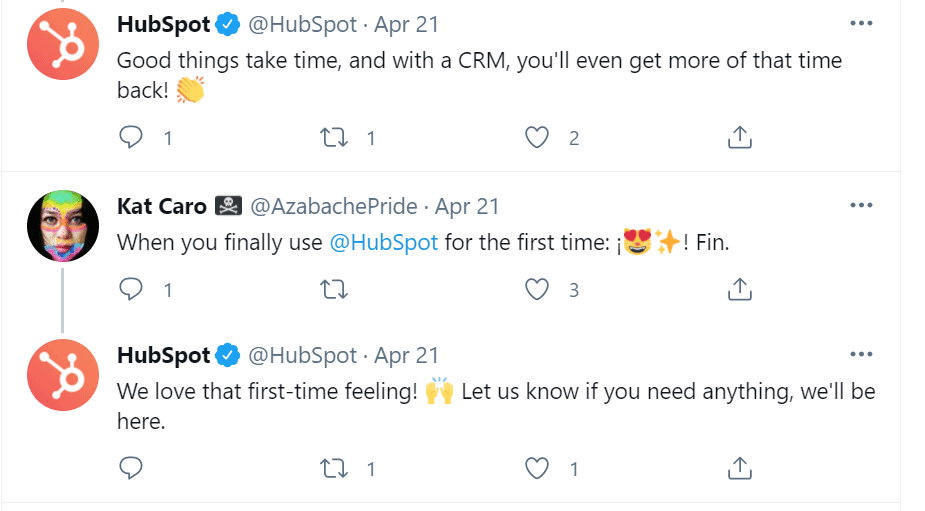 This one is a free CRM tool for your WordPress website. It doesn't have a perfect interface, though.
It's not that flashy but would give you good user organization, front-end forms, the option to add custom details, and more. 
The features provided to you by the WP-CRM tool are the same that the first tool mentioned in this blog does.
 It enables you to send group messages to multiple owners, the addition of internal notes, views charts for data, creates custom emails, creates front-end forms to gather leads, sends emails, and uses advanced filters. 

These are just in addition to the ones mentioned in the first tool. 

The main plugin is available free of cost at WordPress.org. There is a single feature that enables you to send group messages to multiple users. To do this, you would have to sign up for an account to get a license. You don't need to pay a penny extra for this. 
WP-CRM integrates with the WP-Invoice plugin from the same developer. 
Customer Review On WP-CRM :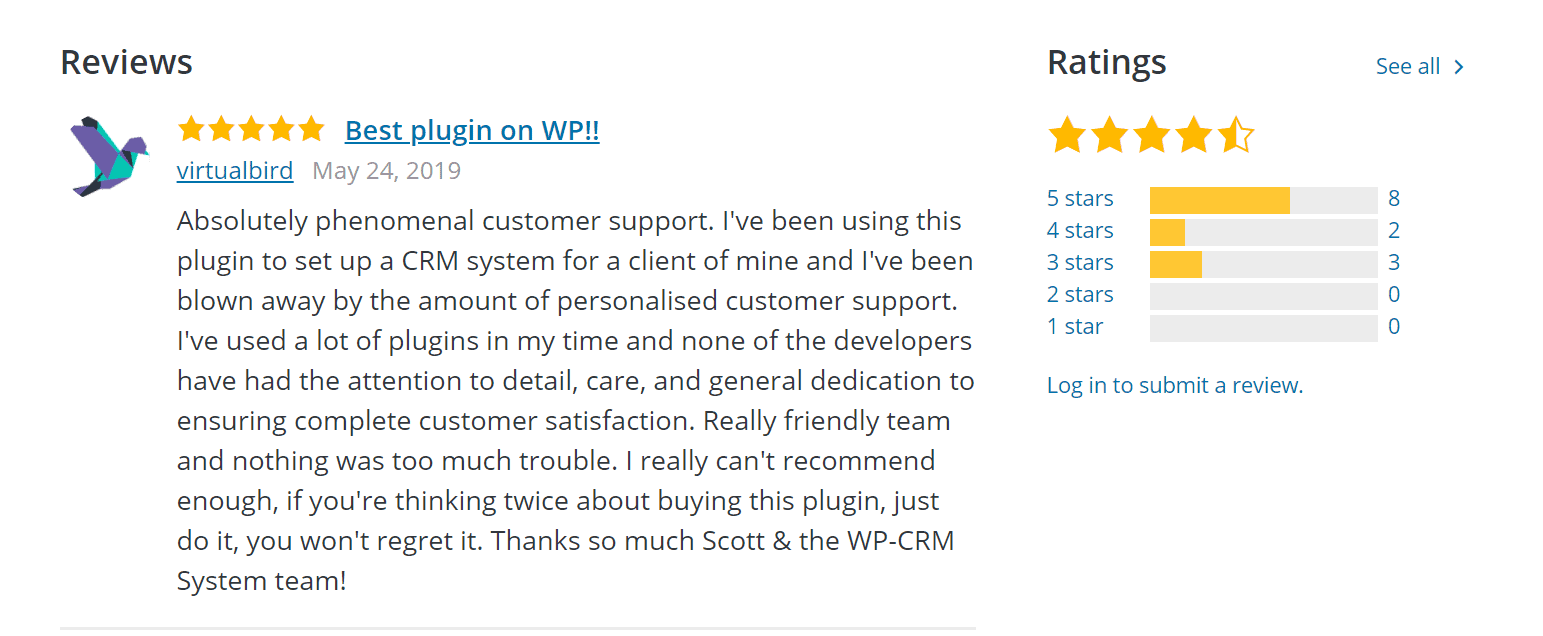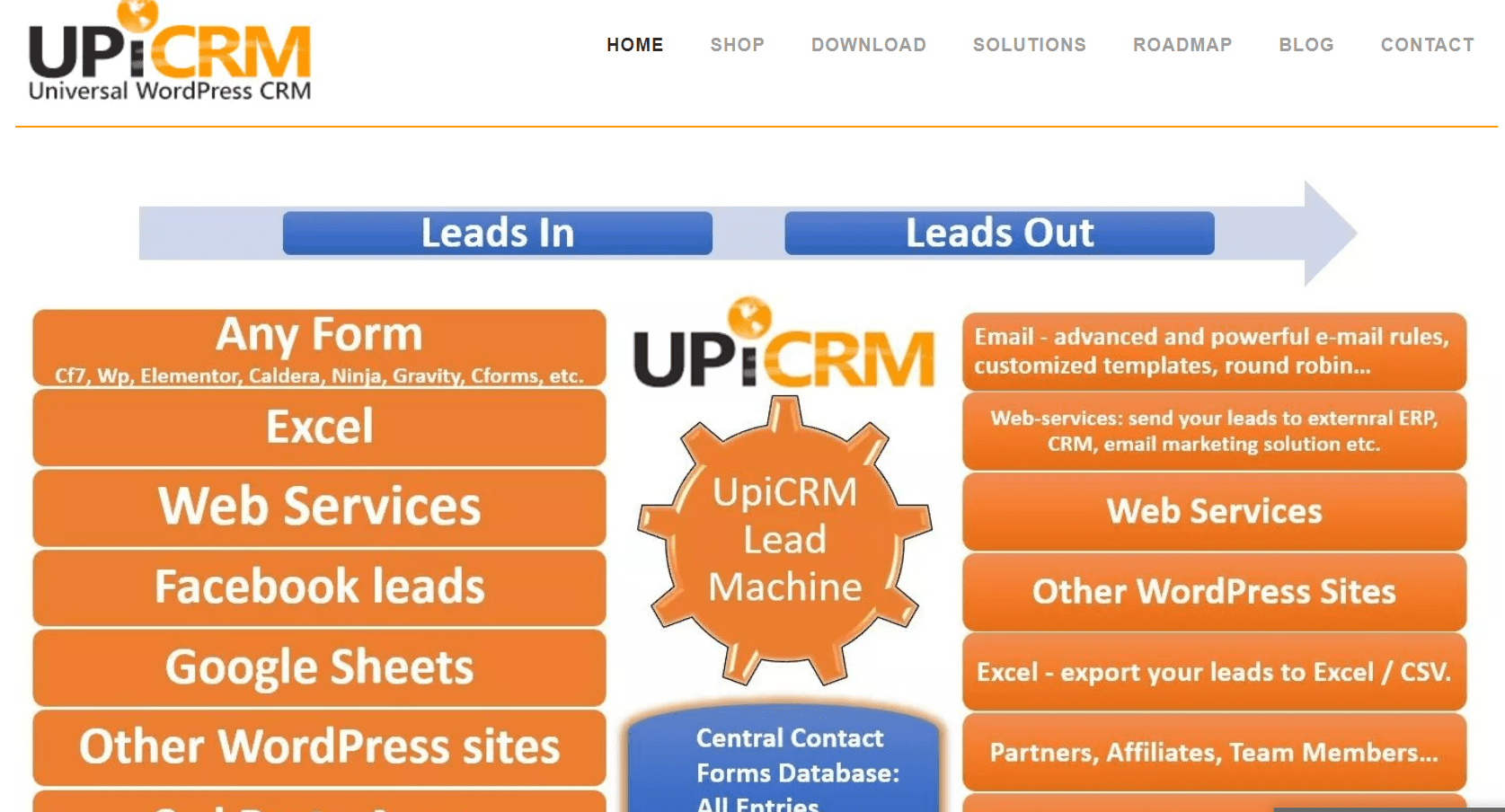 This is another one of the free plugins available for you to improve your CRM. It is almost entirely free. If you're looking for a tool that is functional and free, this will work for you, much like the WP-CRM tool. 
If your business includes individual WordPress installs, it could be a good option if your plugin could have a feature that could let you manage your leads from multiple sites.
Guess what? UpiCRM would do just the right kind of work for you. 
It's time to discuss its important features. 

It can help you collect leads from any kind of plugin like Ninja forms, gravity forms, Contact Form 7, etc. It helps you assign leads to individual users and notifies you when you get new emails when a new lead comes in. 

It collects and compiles leads from multiple servers using a built-in master/slave functionality. 

It can track sources for leads using UTM tags or traffic sources.

It can set up automatic actions based on triggers (change the lead status when it's assigned to 'A' user). 

It can have dashboards to show KPIs and key reports, uses statuses like 'in process', 'qualified', 'closing' to organize the leads. 
In order to manage testimonials on your website, you can check this Thrive Ovation plugin here.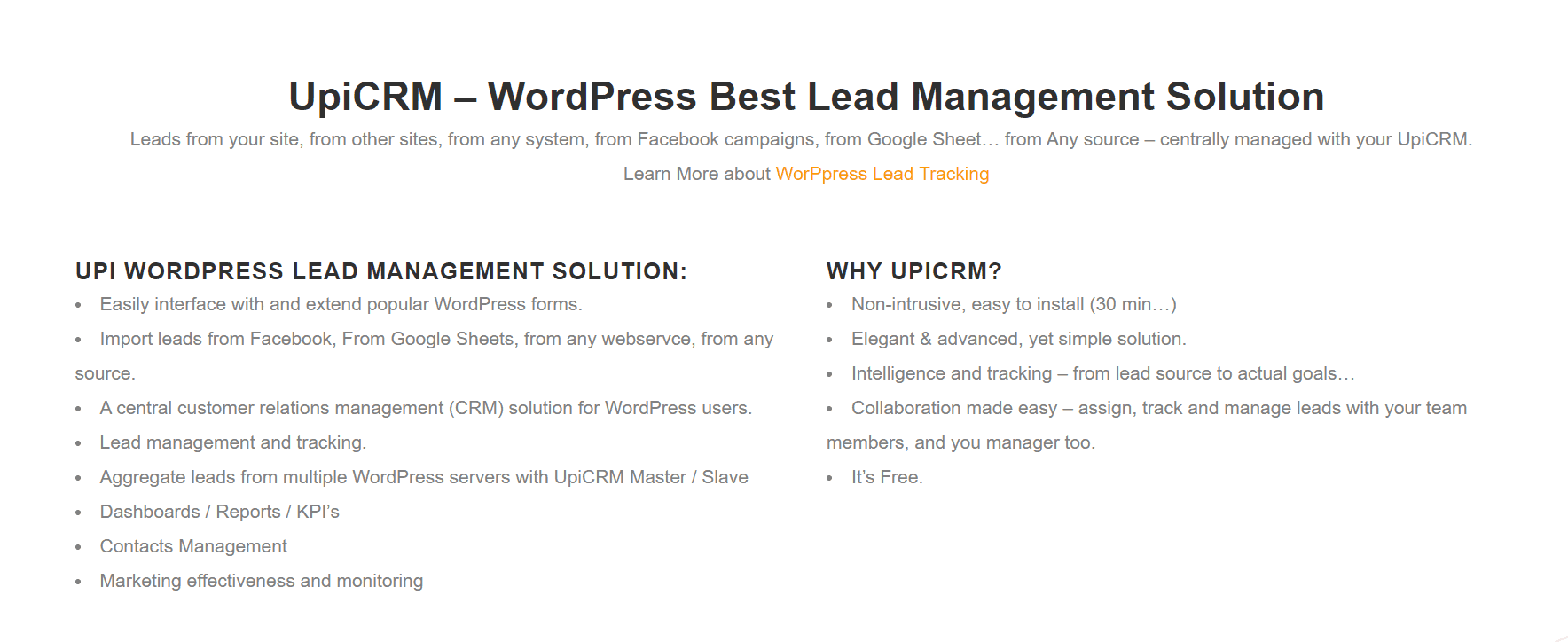 Although it doesn't have a lot of integration, just like the WP-CRM, it does have one with Google Sheets. 
This integration allows you to import leads from Google sheets into the plugin in concern here, the UpiCRM. If you want to import some data from Zapier to this one, you can first import it to Google sheets and then pull that data here into the UpiCRM. 
To add the Google sheet integration, you have got to pay $29, otherwise, it's free of cost. 
Click here to check the comprehensive list of Best eCommerce platforms.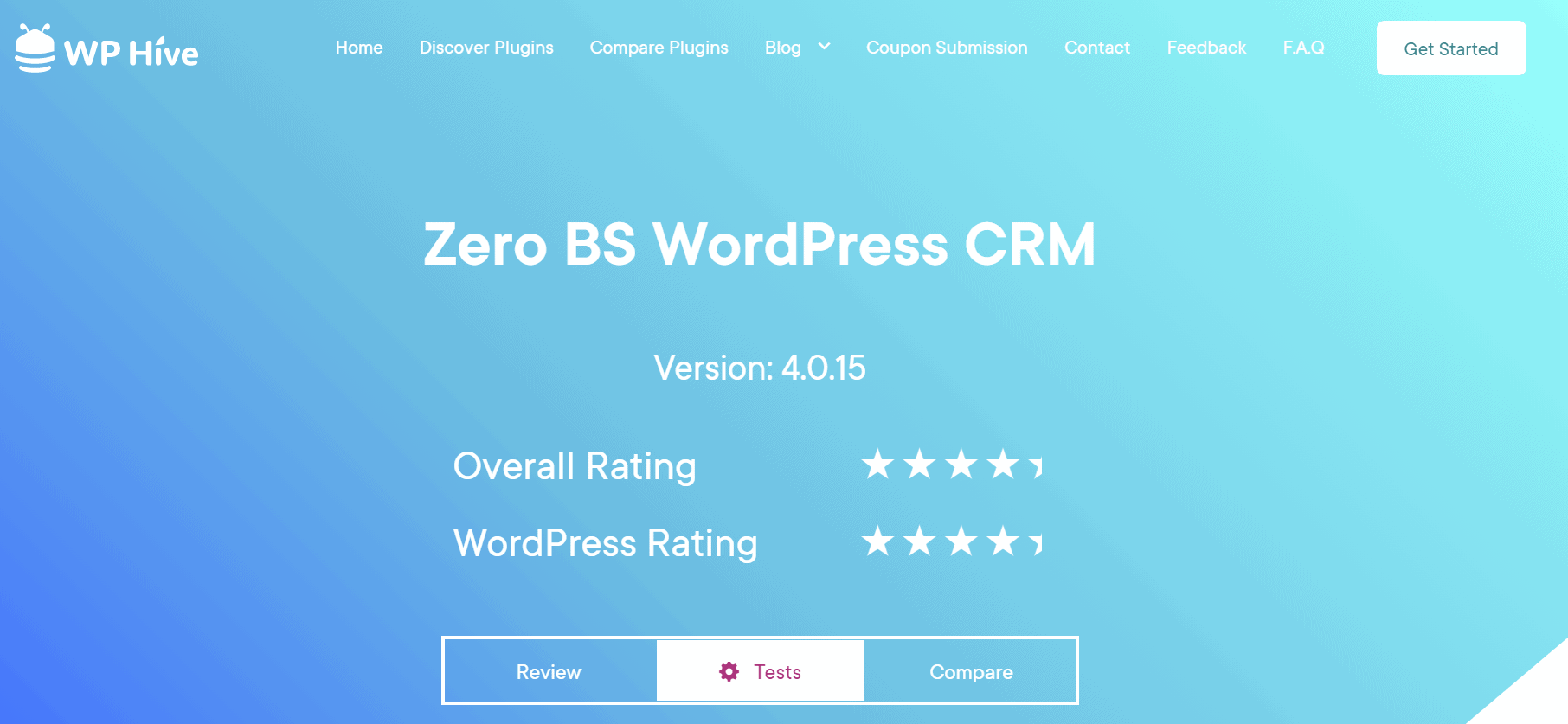 You must have heard about the company called Automattic? This is the company that is responsible for WordPress properties like WordPress.com, WooCommerce, and Jetpack.
So this plugin, the Zero BS CRM was bought by Automattic in 2019. 
With around 30 premium extensions, Zero BS CRM comes with a core free-of-cost plugin for managing your WordPress customer's relationship.
It would help you manage your customers, on an unlimited basis, build detailed profiles and have them segmented as required, creates, proposals, invoices, and quotes, allowing you to see the transactions per customer. 
It helps you to see your sales funnel analytics. You get to offer your personal dedicated client portal. 
You get to collaborate with a lot of SaaS tools and WordPress tools as well, make your own forms on the internet, send direct emails.
This plugin uses trusted integration with WooCommerce to use as an e-commerce CRM. 
Well, you get to have your personal automation sequences! 
Check out the list of integrations that this plugin offers. 
Email marketing services –  AWeber, Mailchimp, ConvertKit, and more.

Payment systems – PayPal, Stripe, and more. 

WooCommerce – This integration will definitely get even tighter since Automattic, currently owns both WooCommerce as well as Zero BS CRM.

Lead generation tools – for example, the OptinMonster, Exit Bee, and more.

Form plugins – which include the Contact Form 7 and Gravity Forms.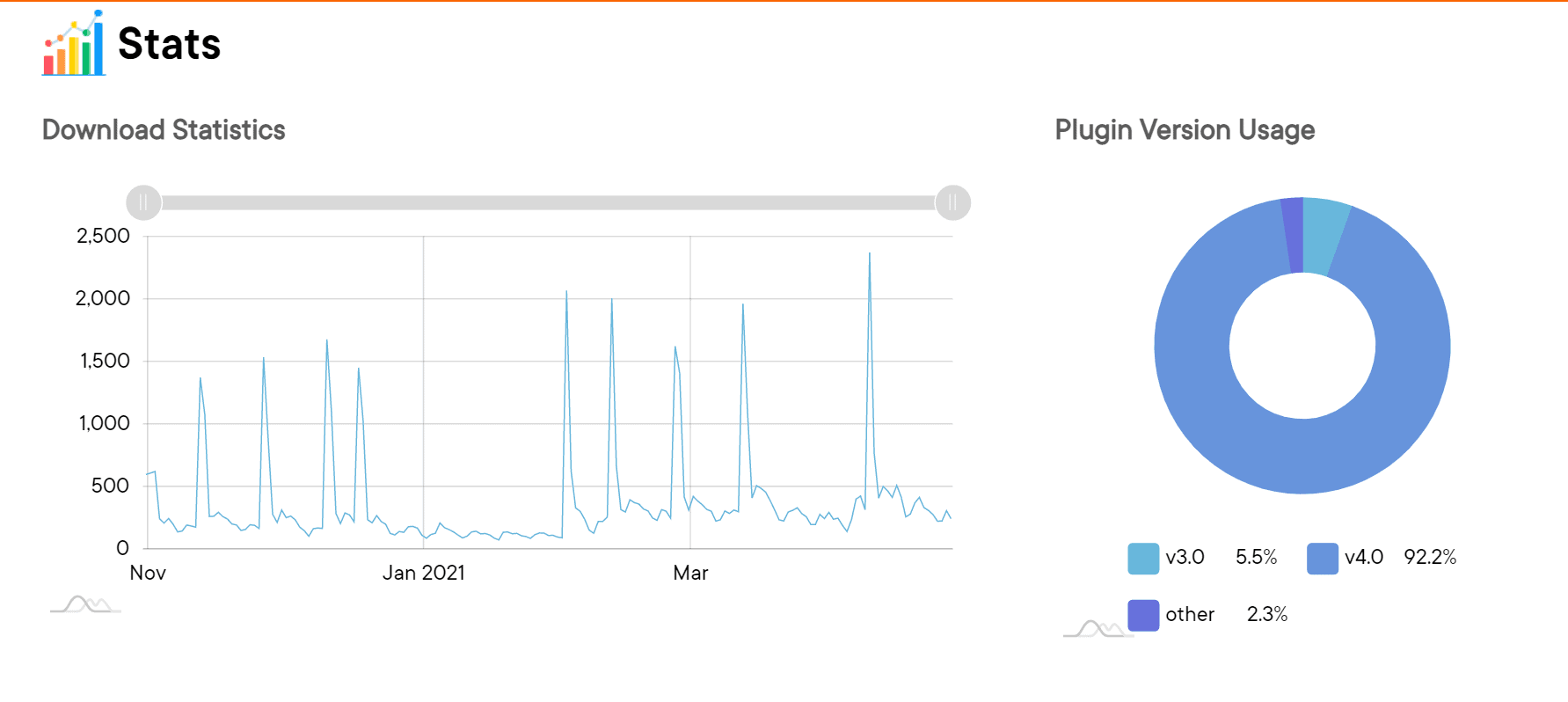 The core plugin is free but you need to pay for the premium extensions. They cost around $29 to $129 each.
There's this cheaper extension that costs $129 which enables you to have four extensions which are Gravity Forms, PayPal Sync, Woo Sync, and Invoicing Pro. 
Customer Review Zero BS WordPress CRM :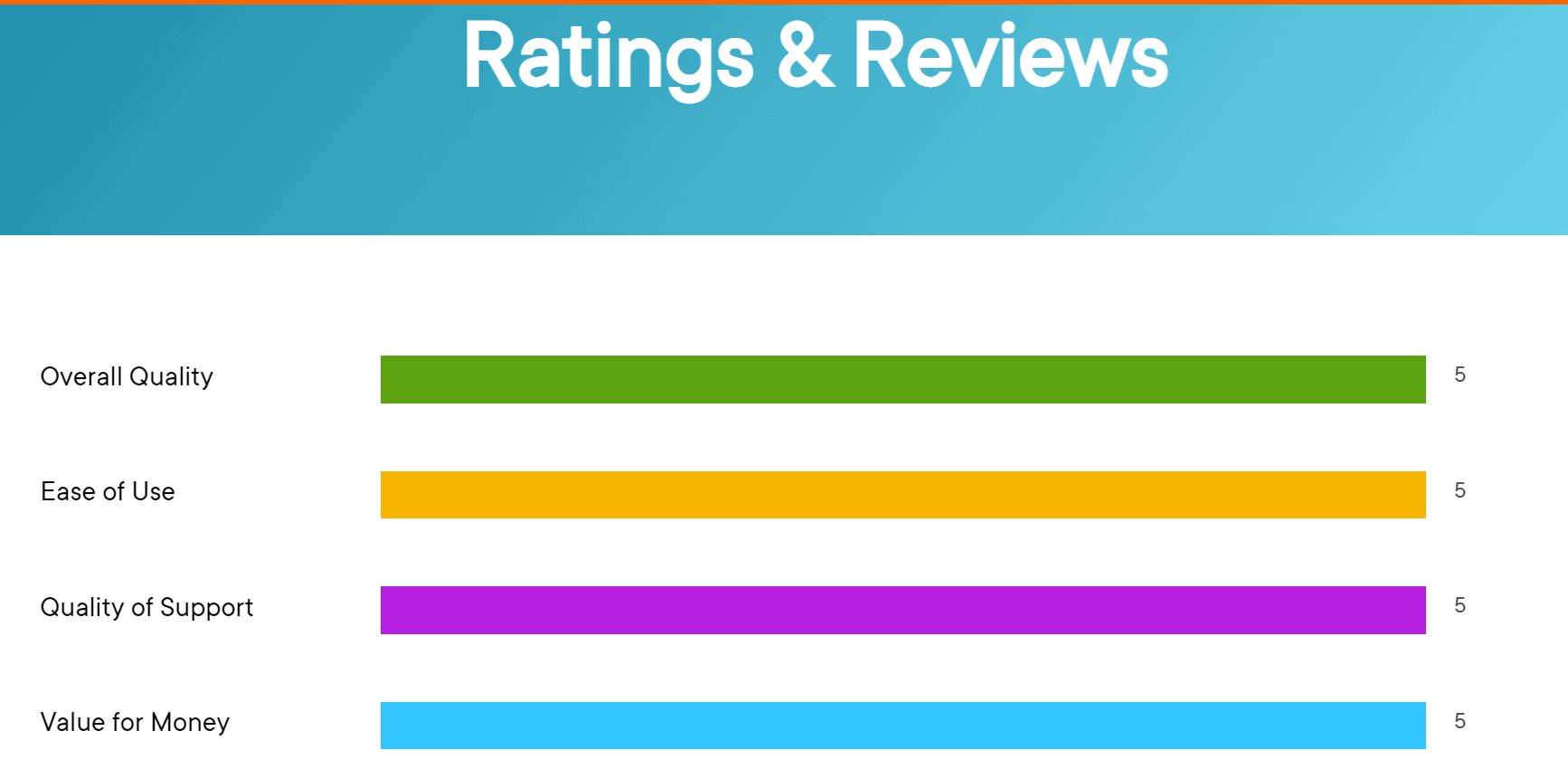 Quick Links:
FAQ's | Best WordPress CRM Plugins 2023:
😍What is WP ERP?
WP ERP optimizes your small to medium businesses with powerful HR Manager, CRM & Accounting tools – Unlock more with 20+ extensions & Project Management module. The Core plugin and HR, CRM, and Accounting modules are absolutely free to use and also customizable depending on your ideas and needs.
👀Which is the best CRM module for WP ERP?
Reports based on employee age & gender, headcount, salary, year of service. With the WP ERP CRM module, the process of converting leads to customers is much easier, organized, and seamless. Free features of WPERP CRM module: Contacts with life stages to prioritize service Activity logs show all dealings.
✌What is WP-CRM system?
WP-CRM System allows you to have an unlimited number of records and lets you give everyone in your organization access to the WordPress CRM data they need to drive business. More than a CRM. WP-CRM System allows your team to manage projects, assign individual tasks, track marketing campaigns, and helps convert your opportunities into successes!
🎈How does wpcrm help you make smart business decisions?
WPCRM transforms the sales data from your ERP into meaningful information, driving smart business decisions for distinct business advantage. WPCRM makes it possible to manage and track inquiries and issues to ensure an exceptional customer experience. We've got this! Customers around the globe count on us to help make them successful.
🔥Is HubSpot actually free?
HubSpot's free CRM is not a trial. You don't need to put your credit card in to start using the system. The CRM is 100% free, and you can continue to use it forever. You'll be able to add up to 1,000,000 contacts, as well as unlimited users
Conclusion | Best WordPress CRM Plugins 2023
If you're yet to figure out which plugin would be the best for you, then hear this out. 
The HubSpot All-in-one Marketing tool is versatile, free, and robust. But then it can get a little overwhelming if you don't want something so functional. 
With the Automattic acquisition, Zero BM CRM would be a good idea for people who are not looking for something like the HubSpot All-in-one Marketing plugin.
It does a great job to give you exactly what you require without going through all those extra features. 
Social Media Reviews: 
WP ERP On Social Media :
Looking to use open source payroll software for your company? This post will show you the right implement process of using a payroll software!#payrollsoftware#wordpress https://t.co/55GswFN866

— WordPress ERP (@getwperp) April 28, 2021
Hubspot On Social Media :
In need of a helping hand? Tweet your questions to our support handle @HubSpotSupport or check out some solutions in our Help Center 👉 https://t.co/OuwcricjjG pic.twitter.com/O2WXYBiDep

— HubSpot (@HubSpot) November 24, 2020
WP-CRM On Social Media :
📢Don't miss this:
✔New features in WP-CRM System version 3.0
💪Improved pricing options. https://t.co/e6xTRkCdWU pic.twitter.com/CWVapJMfFh

— WP-CRM System (@wpcrmsystem) April 26, 2019
Popular Videos Around WordPress CRMs:
Popular Video Of WP ERP :
Popular Video On Hubspot:
Popular Video On WP-CRM:
Popular Videos on UpiCRM:
Popular Video On Zero BS WordPress CRM :