What Does Cloudways Offer You?
Here's how Cloudways offers a holistic and new approach to your website. 
Cloudways has its physical hardware. They rent this to you. What list of WordPress hosts do we use for someone else's hardware, like a specific cloud hosting provider. 

Cloudways lets you choose precisely what cloud hosting environment it is that you want to use. Choose from among : 
 Digital Ocean, Linode, Google Cloud Platform, Vultr, Amazon Web Services (AWS). 
You get to have control over your provider's resources, and you can also scale up or scale down as you wish to. 

It configures almost everything for you at a server level and provides a user-friendly interface that lets you manage and interact with the raw cloud hosting space. 

Unless you're a developer, the process of hosting WordPress yourself is pretty much complicated to do. The thing about Cloudways is that it's straightforward and can be done by almost anyone. 

Without any technical knowledge, you can have the flexibility of cloud hosting. 

You can have many helpful tools like Easy staging areas, easy SSL certificates, Dedicated firewall and security rules, automatic backups, and built-in caching. 
Related Post- Cloudways Black Friday Deals
The Need For Cloudways Alternative 
A more direct experience is what everyone deserves. Cloudways has traditionally designed WordPress hosts. It offers a control panel to manage your cloud hosting. 

Better comprehensive support because the support of Cloudways is more limited than a traditional WordPress Host. 

The prices are relatively high. There are ample other alternatives with better features and yet lesser prices. 

Their technical support is not as robust as it is supposed to be. 
Top 5 Cloudways Alternatives In 2023
Here are the 5 best Cloudways alternatives that you should check out today:
This one gives you a managed WordPress hosting that is specifically designed on the Google Cloud Platform. The infrastructure utilizes itself for scalable yet stable WordPress hosting. 
Certain key benefits are multisite hosting, site climbing tools, along with website analytics. They also give a multiuser environment, SSL certificate, and automatic backup. 
They give you malware protection and firewall, which SiteGround does not.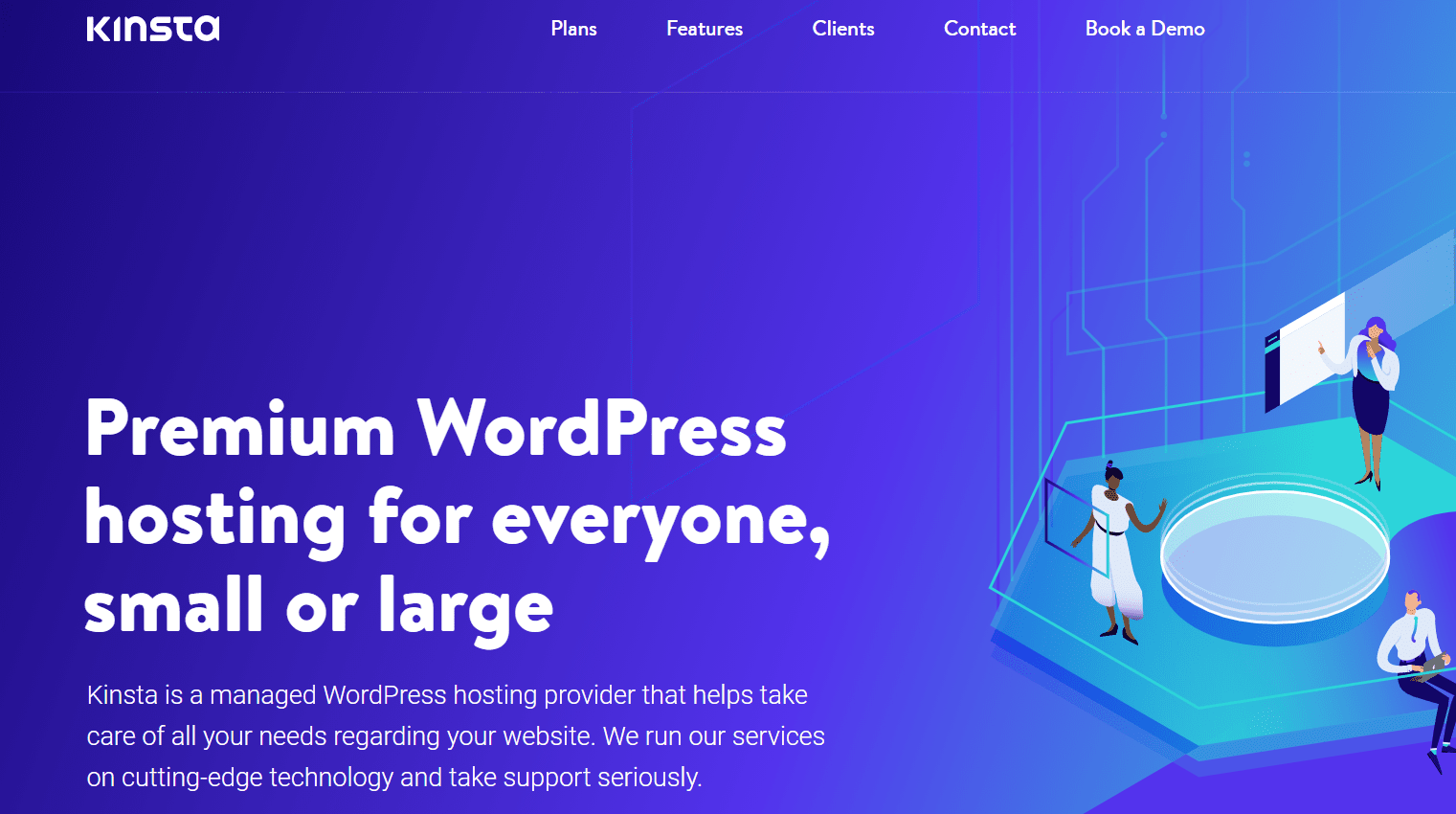 The pricing plans are as follows: 
Starter: $30 per month 

Pro: $60 per month. 

Business 1: $100 per month. 

Business 2: $200 per month. 

Business 3: $300 per month. 

Business 4: $400 per month. 

Enterprise 1: $600 per month. 

Enterprise 2: $900 per month. 

Enterprise 3: $1200 per month. 

Enterprise 4: $1500 per month. 
Pros 
You are guaranteed 99.9 percent uptime. 

Speedy page loading time 

Infrastructure based on cloud and designed like that for speed. 

Optimized for e-commerce. 

Easily handle traffic spikes. 

Easy set-up and migration. 
Cons 
Lack of email hosting 

Lack of phone support

High prices 
Kinsta Customer Review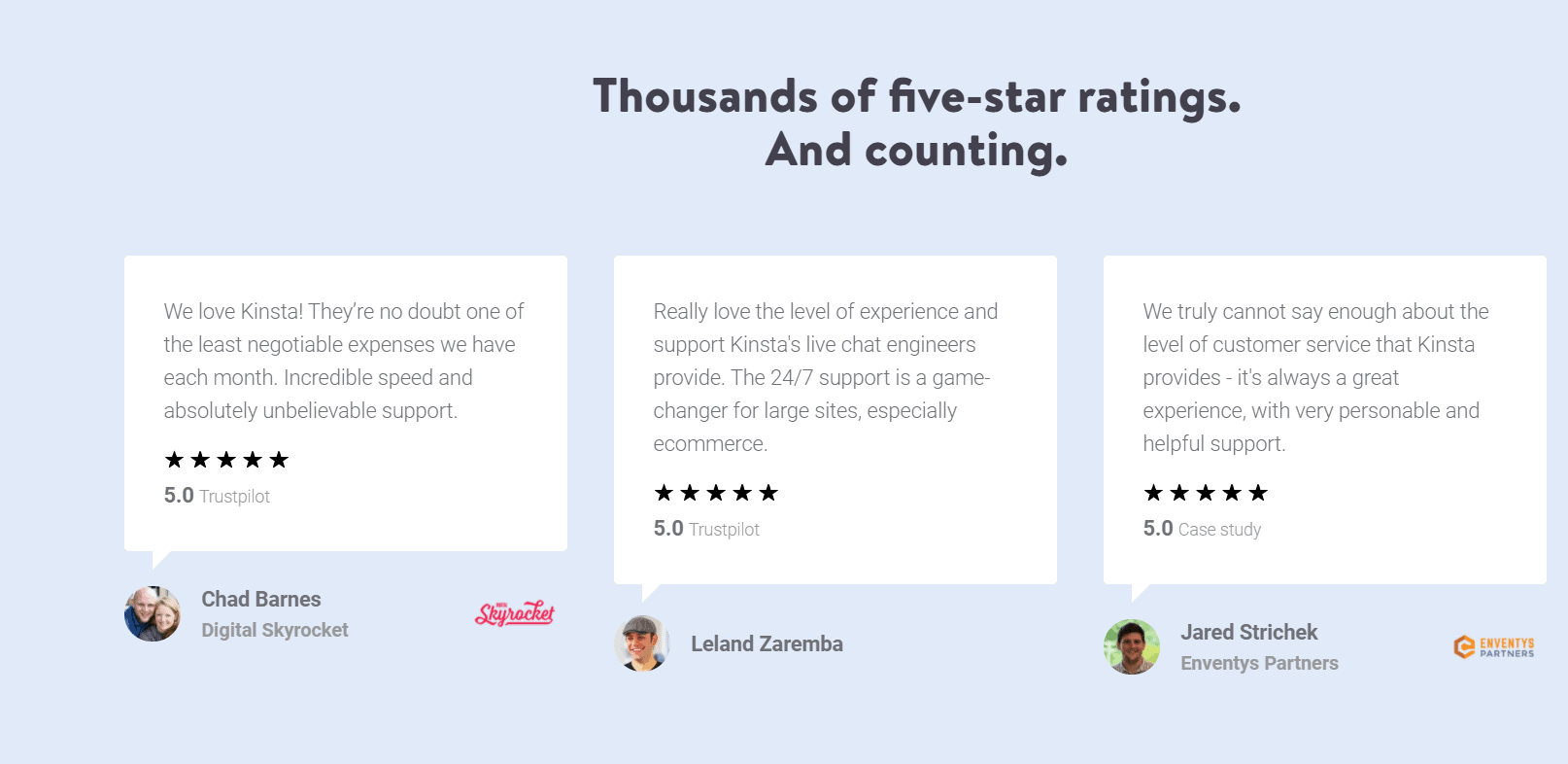 You are advised to select Kinsta only if the budget is not a constraint for you and increases traffic. Kinsta allows you to secure and scale your website up. 
It is a very famous shared WordPress Host that is also one of the Cloudways Alternatives and gives you good performance for a shared host. You will obviously have to pay a little more than you would for other such shared WordPress hosts. 
It is almost equivalent to or, in fact, as good as Cloudways but just with a better package. 
Free one-click SSL certification

Free email hosting that Cloudways doesn't offer 

Automatic daily backups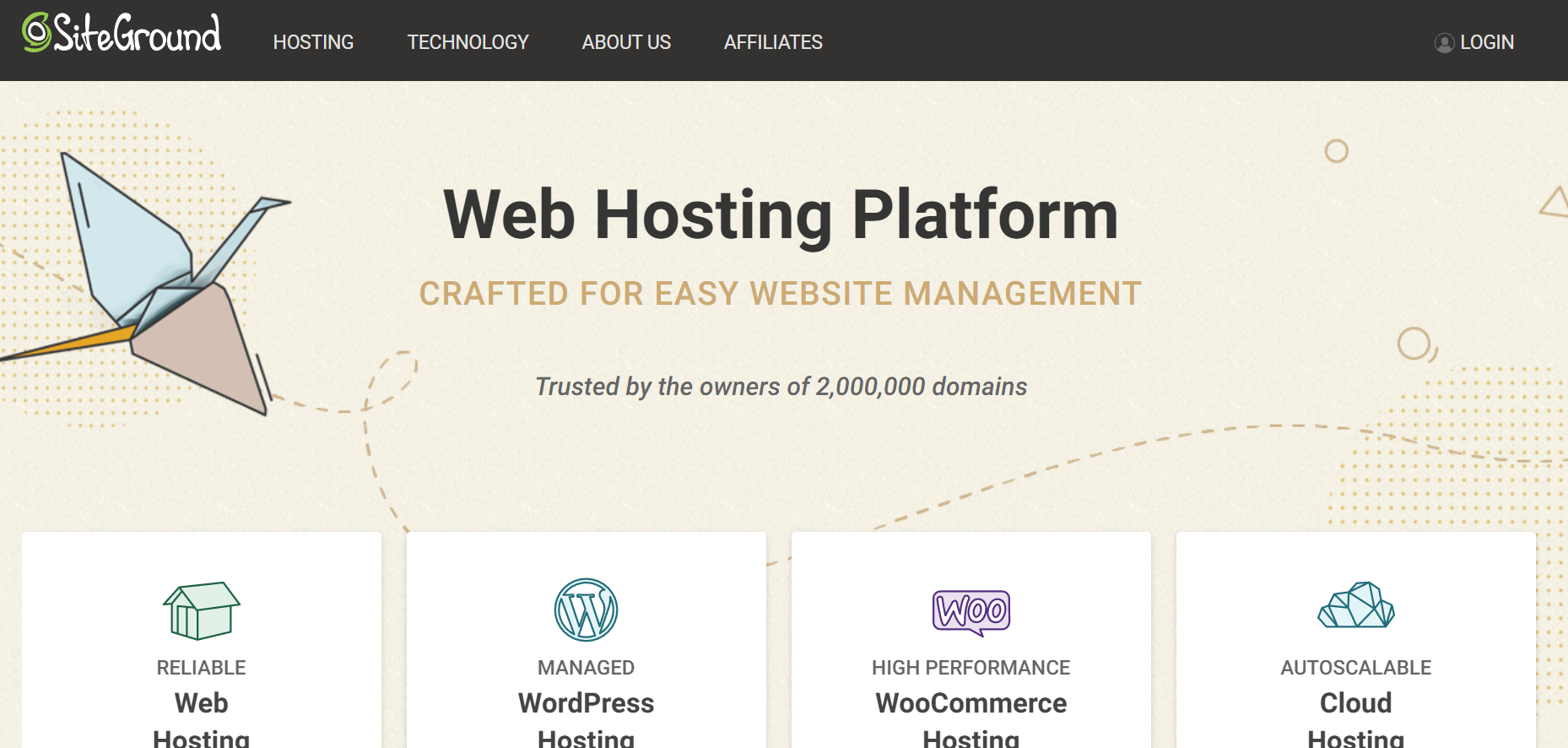 The cheapest StartUp plan starts at $6.99 a month with promo pricing. There is also a GrowBig plan that gives you better features. 
You get support for unlimited websites 

Staging Sites 

On-demand backups 

Server level page caching 
SiteGround Customer Review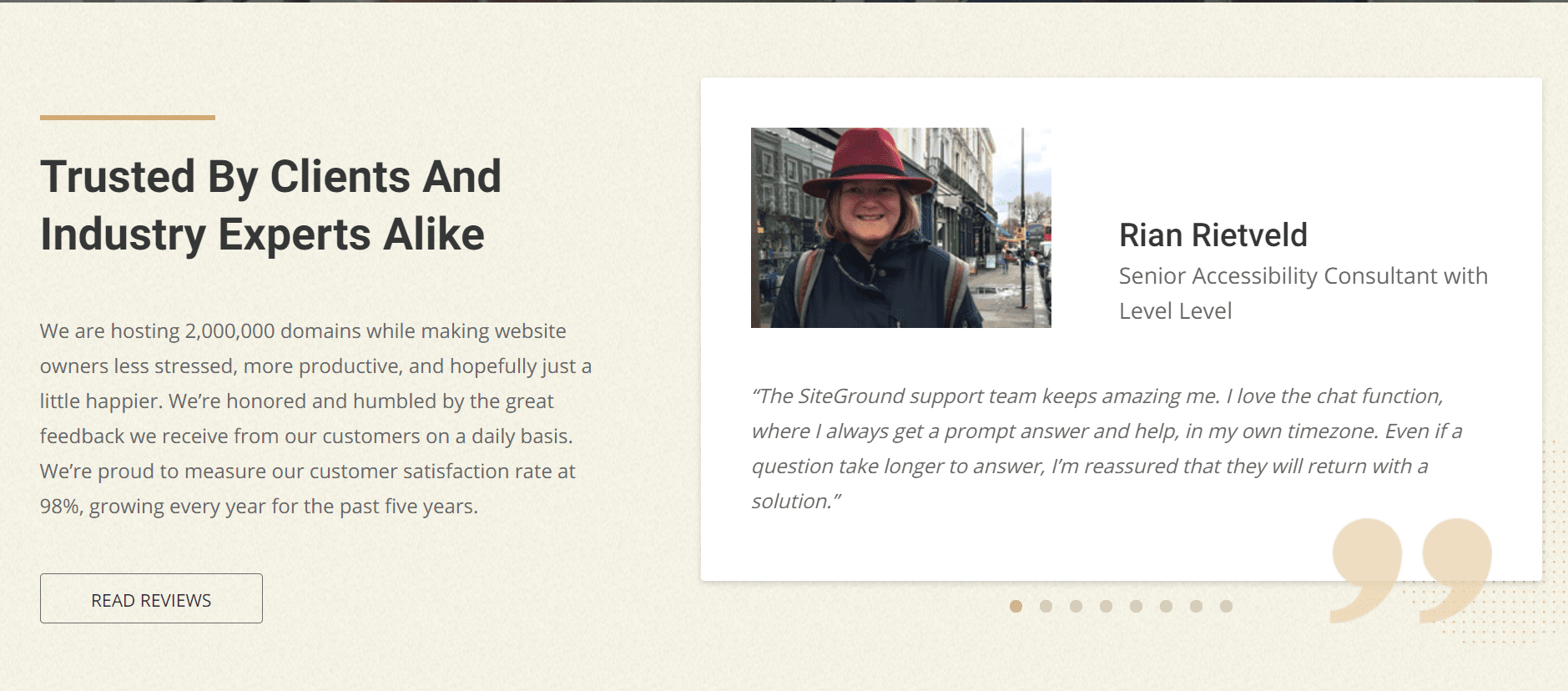 Another such managed WordPress host that is almost similar to Kinsta. They offer excellent performance that can compete with Cloudways, mostly thanks to its server-level caching along with a built-in CDN and other perks. 
Automatic updates 

Staging Sites 

Daily backup 

24*7 expert support of WordPress 

Security rules like firewalls, free hacked site cleanup, malware scans. 

Free one-click SSL certification.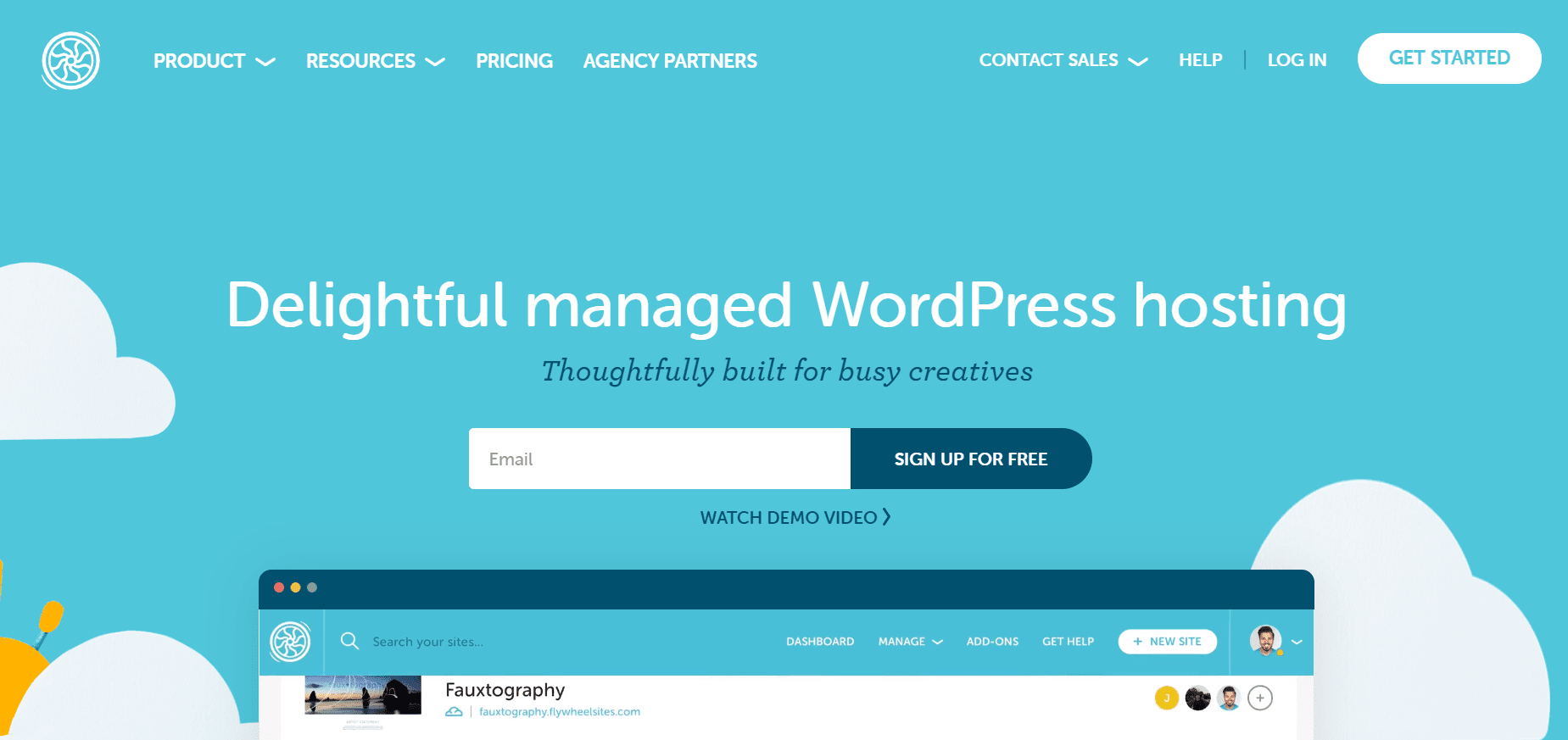 They have a Tiny Plan for small sites with up to 5000 visitors per month for $15. The prices after that plan are $30 for features like: 
One WordPress site

10 GB storage

25k monthly visits 
Flywheel Customer Review

It is a much cheaper and faster tool than Cloudways. Its popular server control panel lets you fun any PHP application of your choice on cloud hosting platforms. Other features include: 
WordPress staging Sites 

Server-level caching and companion WordPress plugin. Choose among Nginx Fast_CGI caching of Redis Caching. 

One-click WordPress installer. 

Automatic Backups. 

Web application firewall with Modsecurity or WordPress 6G/7G. 

Free one-click SSL certification.

Automatic renewal. 

Works with any Linux-based cloud VPS.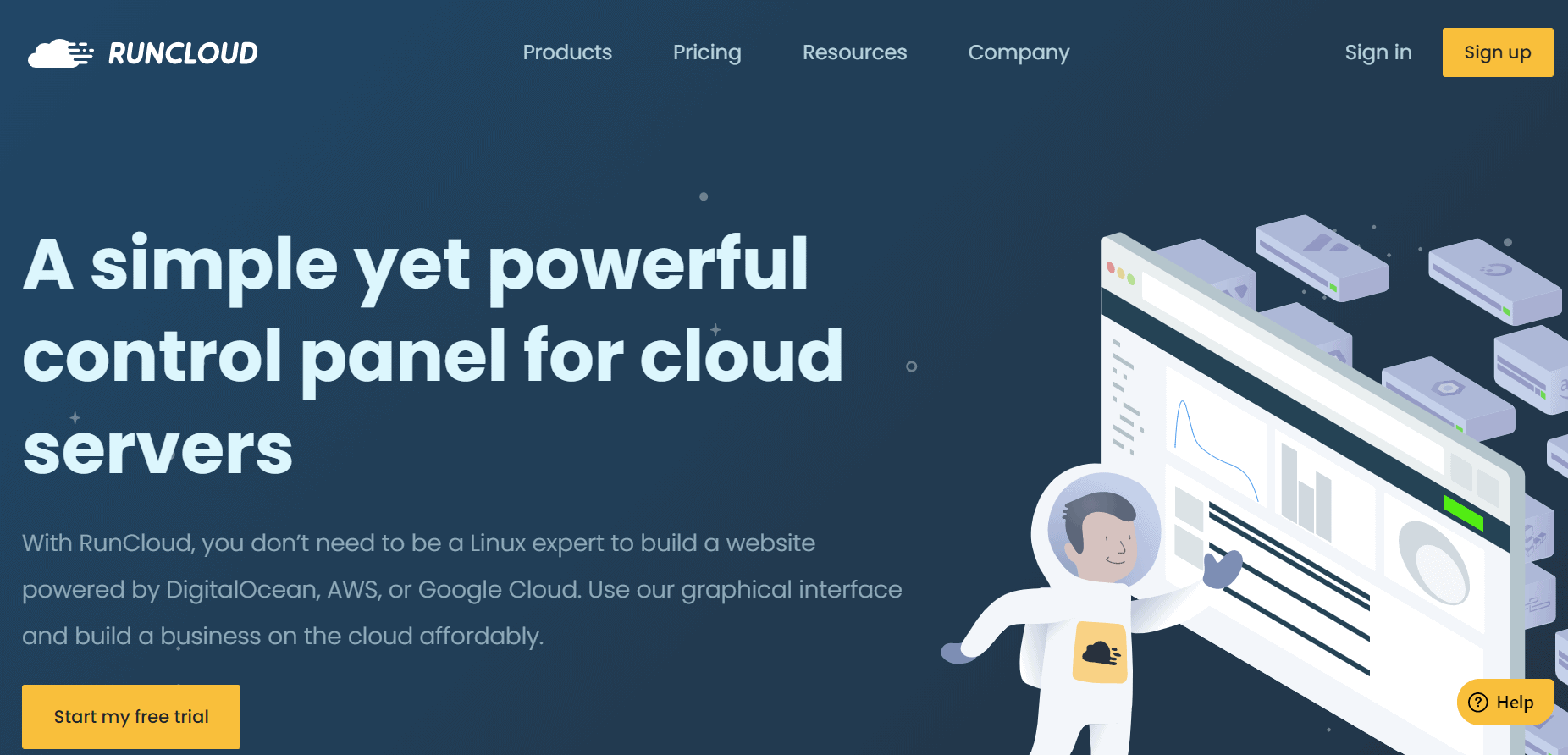 Their development team is working on giving us a LiteSpeed server too. It is straightforward to use, in fact, much more comfortable than Cloudways, and you will not need any advanced knowledge of computer science when you're dealing with it. 
For a single server, you'll need $8 a month. For unlimited services, you can go for the advanced plan that costs $15. 
RunCloud Customer Review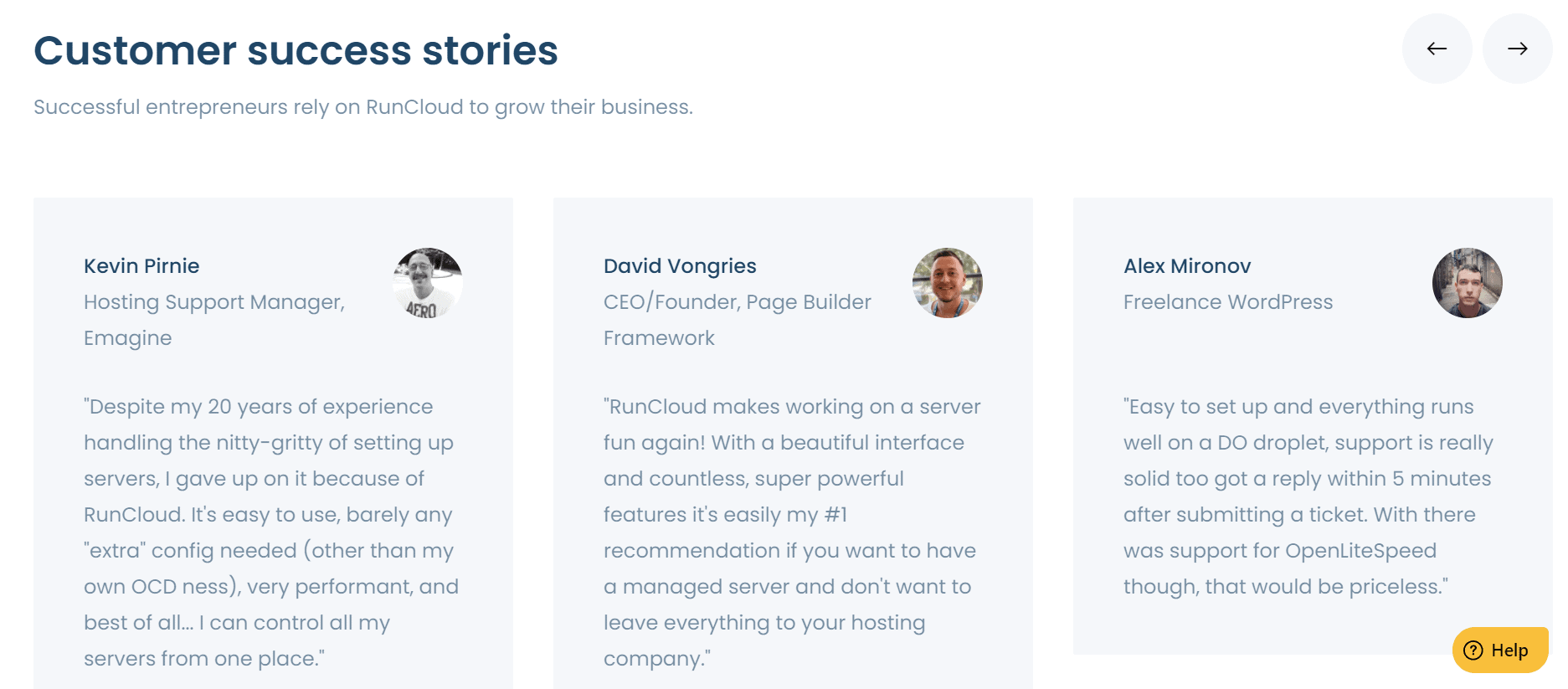 5. Gridpane – Cloudways Alternatives
This one is 100 percent focused on WordPress websites. It lets you use any cloud hosting provider, but it has dedicated integration for the other popular providers like DigitalOcean, Amazon Lightsail and Vultr, and more. 
Gridpane uses a pure Nginx stack tuned for WordPress and gives you more than one option for server-level caching, including Nginx Fast_CGI and Redis.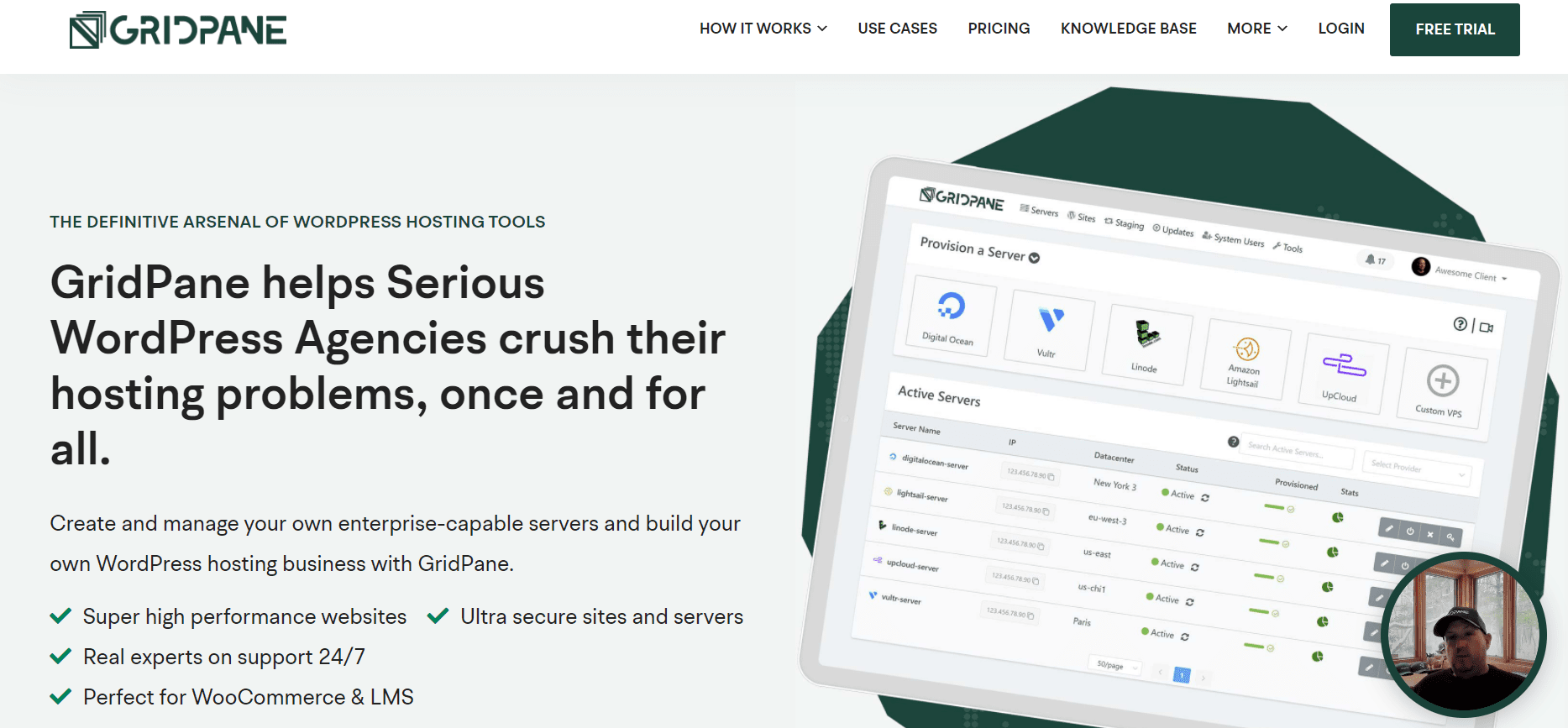 You also a lot of other features like: 
Staging Sites 

Backups

One-click WordPress installer 

Free one-click SSL certification 

Automatic renewal

Firewall – 6G or ModSec 3+, which depends on your plan 

Companion cache plugin, which helps to manage the cache from inside the WordPress site. 

Easy SMTP connection
The prices are directed towards people with lots of sites, which is the only drawback of this tool. With a $30 starting plan, you will manage unlimited sites or servers. 
GridPane Customer Review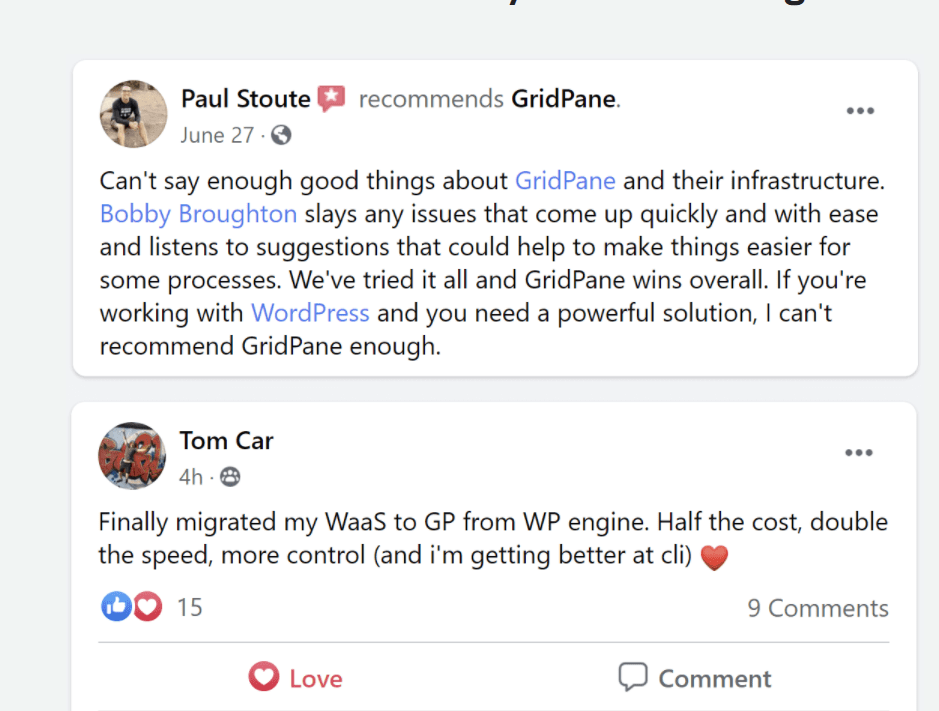 Quick Links:
FAQ About Best Cloudways Alternatives
😍How much is Cloudways?
Cloudways pricing starts at $10.00 per feature, per month. They do not have a free version. Cloudways offers a free trial. See additional pricing details below.
👌How does Cloudways work?
Cloudways delivers fully managed to host and promises no more slow loading WordPress sites and no more WordPress hosting headaches. Their platform-as-a-service cloud servers come with a fantastic feature set, and you can scale hosting resources as your website grows.
👍What is Kinsta?
Kinsta is a managed WordPress hosting provider that helps take care of all your needs regarding your website. We run our services on cutting-edge technology and take support seriously.
🤷‍♀️What is VPS cloud hosting?
VPS (Virtual Private Servers) Hosting, sometimes also known as "Private Cloud", is based on servers which are crafted using virtualization mechanism. The architecture is one that has multiple individual dedicated slots on the same virtual machine. Each slot can be assigned to dedicated resources.
✅Is WP Engine shared hosting?
WP Engine is not for you. Unlike regular shared hosting plans, managed WordPress hosting takes care of the technical details involved — like plugin management and website performance — so that bloggers don't have to worry about them.
😍What is the difference between VPS and cloud hosting?
The key difference between cloud hosting and a VPS plan is that instead of having a single server that's dedicated to your site (as is the case with VPS), the resources are spread out amongst a bunch of different physical machines.
Conclusion | Best Cloudways Alternatives 2023
It can be not easy to choose which one would work best for you. 
If you don't have a problem with Cloudways' cloud hosting approach but don't like their prices or their technical support, you can go for RunCloud. 
If you are looking for many ideas or maybe you're a freelancer, then Gridpane is the right choice for you here. 
A simpler alternative will be using SiteGround if you are on a Kinsta or Flywheel budget if you want the simplest or the best hosting. 
Cloudways Popular Video
Kinsta Popular Video
SiteGround Popular Video
FlyWheel Popular Video
RunCloud Popular Video
Gridpane Popular Video