In this post, you'll get to know about Is Mindvalley Legit?
I have purchased courses from Mindvalley for a very long time. I purchased their first product in 2011 and have continued to do so ever since.
I was an online freelance writer at the time, but when I launched my own website, I also became a Mindvalley affiliate.
The subscription has allowed me to take nearly all of their courses over the past two and a half years. And, I believe I took virtually every course they offered in the preceding years. Perhaps I overlooked one or two.
I have extensive experience with Mindvalley, therefore I believe I can address some of the most often asked questions concerning the platform.
Is Mindvalley Legit?
Yes. It is a legitimate website and business. My Mindvalley account has been active for years.
They have expanded from a modest website with a few personal development goods to a massive membership website with over fifty personal development products, a community, an app, and consistently high-quality new content.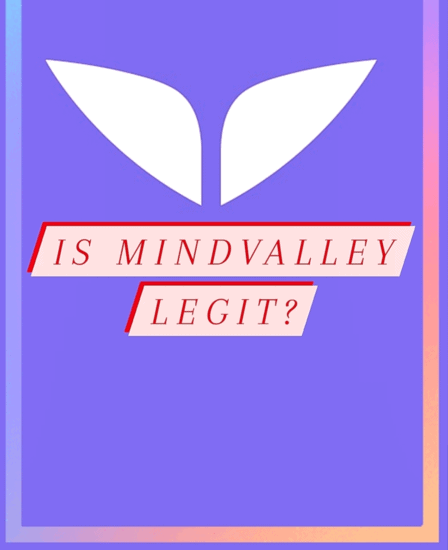 It offers valid courses.
It has qualified educators.
It has a legitimate user base.
Mindvalley is a legitimate company. And the content they provide improves year after year.
They still experience glitches and their customer service isn't always prompt, but they are continually upgrading and enhancing their services.
Mindvalley Is It A Cult?
When I read the definition of a cult, I couldn't help but chuckle because some Mindvalley users can become a bit obsessed with its benefits. I've encountered individuals whose passion for Mindvalley is somewhat excessive.
However, the brief response is no, Mindvalley is not a cult.
Mindvalley recruits a range of instructors. If you participate in enough programs, as I have, you will discover that occasionally one teacher teaches something different than another.
However, the majority of those who are drawn to Mindvalley are sane individuals on a path of personal development – just like me – which is why so many of us stick around. They are not intolerant. They are eager to learn and develop.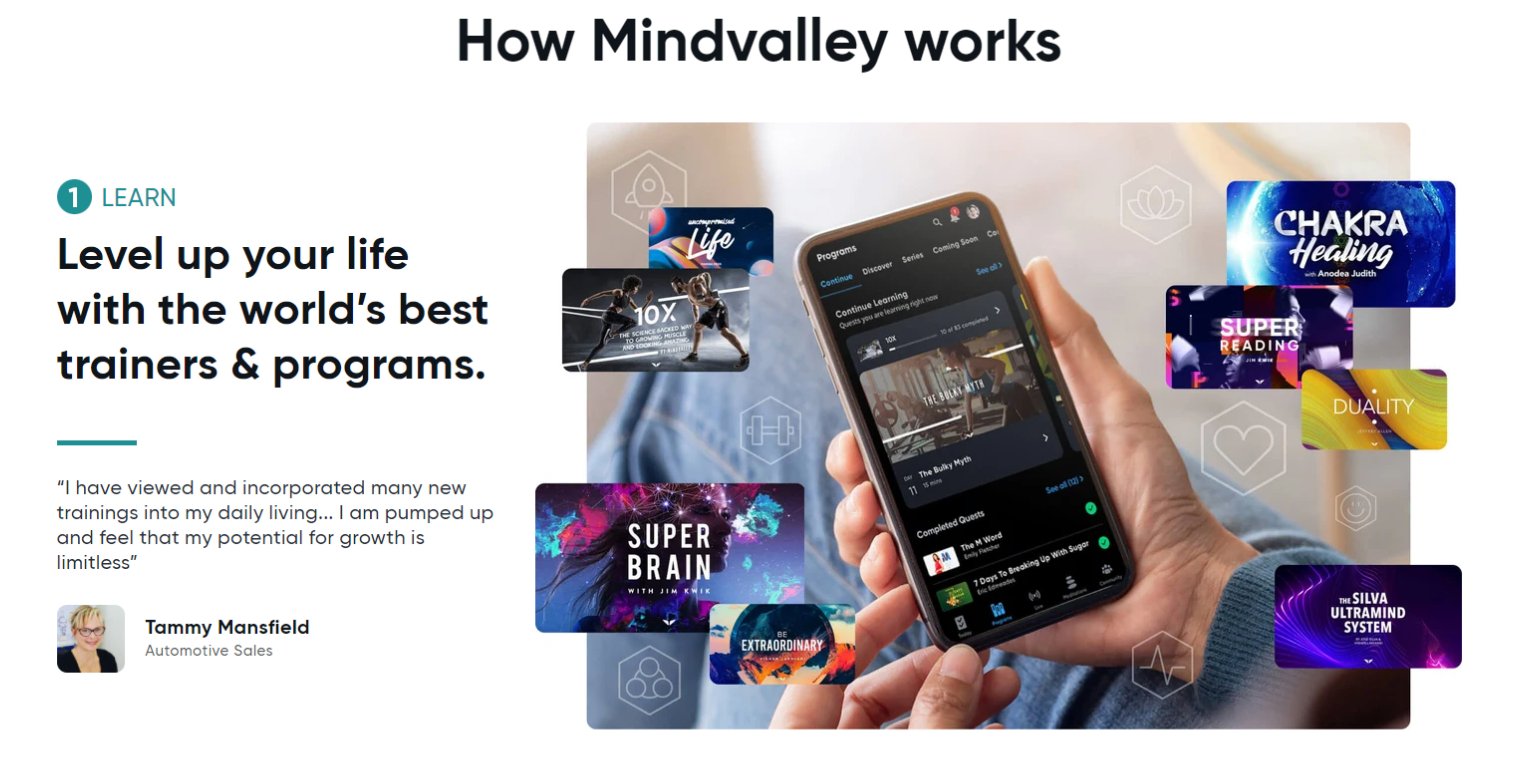 Mindvalley does not advocate a particular lifestyle that you must adopt. It has no strange admiration for anyone object or individual. Perhaps firm employees would have a different opinion, but as a client and affiliate, I don't see that at all.
Mindvalley reminds me of a university devoted to personal development. It provides a selection of programs that cannot be found at any other university.
It is a location where you may discuss the programs you are enrolled in with your peers. Some kids are odd, boisterous, and downright obnoxious, but the vast majority are rather typical. Some teachers are liked, while others are not. It's just like school.
Does Mindvalley have a free version?
True and no.
There are no costs associated with Mindvalley Masterclasses; however, if you wish to enroll in a course taught by a specific instructor, you will need to pay.
The membership is not free, but if you reduce the cost from the value of the membership's benefits, it may be close to being free.
Mindvalley is it fake?
True and no. Depending on who you are and what you're observing.
Recently, I feel Vishen is false. But perhaps he is not. Perhaps he is the most genuine individual in the world. Perhaps it's simply how I perceive him. I do not recognize the individual.
I've never talked to him. I get the impression that he is an actor, displaying what he wants others to see and pausing for effect at precisely the right moments.
Regarding the website and membership, Mindvalley is not a hoax. It is a legitimate website offering genuine courses. And it improves year after year.
Sometimes it is falsely stated that a course is only accessible for a limited period. When a course is introduced on Mindvalley, it has a tendency to endure.
It's not exactly your "final opportunity." I detest this marketing nonsense. It makes things appear false and fraudulent. I've informed them by email that it's unnecessary, but so yet, my opinion has had no effect.
You may enroll in a course at any time. There is a beginning date, but the course will not be removed from Mindvalley.
Well, I believe there have been a few courses that have been removed throughout the years, but it seems that only occurs when Mindvalley is not receiving the response it desires or when they are replaced with something more current.
However, when they promote one of their courses, that course tends to attract greater interest and students in the subsequent cohort, which you may desire. More pupils equal more interaction, which leads to more comprehension.
However, Mindvalley is not a hoax. The classes are taught by individuals who are attempting to do good in the actual world.
You know that Jon and Missy, for instance, are the furthest thing from fake if you have ever taken a Lifebook. When I'm in a foul mood, Jon irritates me, but I respect the knowledge he imparts.
The Lifebook Membership podcasts always help me learn as I drive on my monthly solo trip. Educators are honest and forthright about their lives and all they entail.
The same holds true for the remaining instructors.
Is Mindvalley worth the money?
Absolutely if you are seeking personal development in relation to the content they supply. Mindvalley offers an abundance of excellent instructors and concepts.
The membership fee is absolutely justified. If you are sociable, this is an excellent place to meet individuals with similar interests.
Mindvalley is comparable to HayHouse in that it provides the content to help you develop your mind, body, and spirit.
Consequently, HayHouse needs a membership platform similar to Mindvalley where users may access their courses and content as part of their subscription.
Quick Links:
Conclusion: Is Mindvalley Legit or Scam?
No.
Mindvalley will not steal your money. They are not attempting to defraud you of anything. They provide a wealth of quality content.
If you pay for something, you ultimately receive what you bought. Just be sure to verify what you are paying for.
If you have any additional questions (or thoughts) regarding Mindvalley, please ask me (or share) in the section below.