There are many wonderful WYSIWYG (what you see is what you get) website builders available nowadays that are affordable and do not require any coding experience.
What is WYSIWYG?
In this post, we'll show you 10 amazing WYSIWYG website builders that will help you to design your website precisely how you want it.
Best WYSIWYG Website Builders That Require No Coding
1. Wix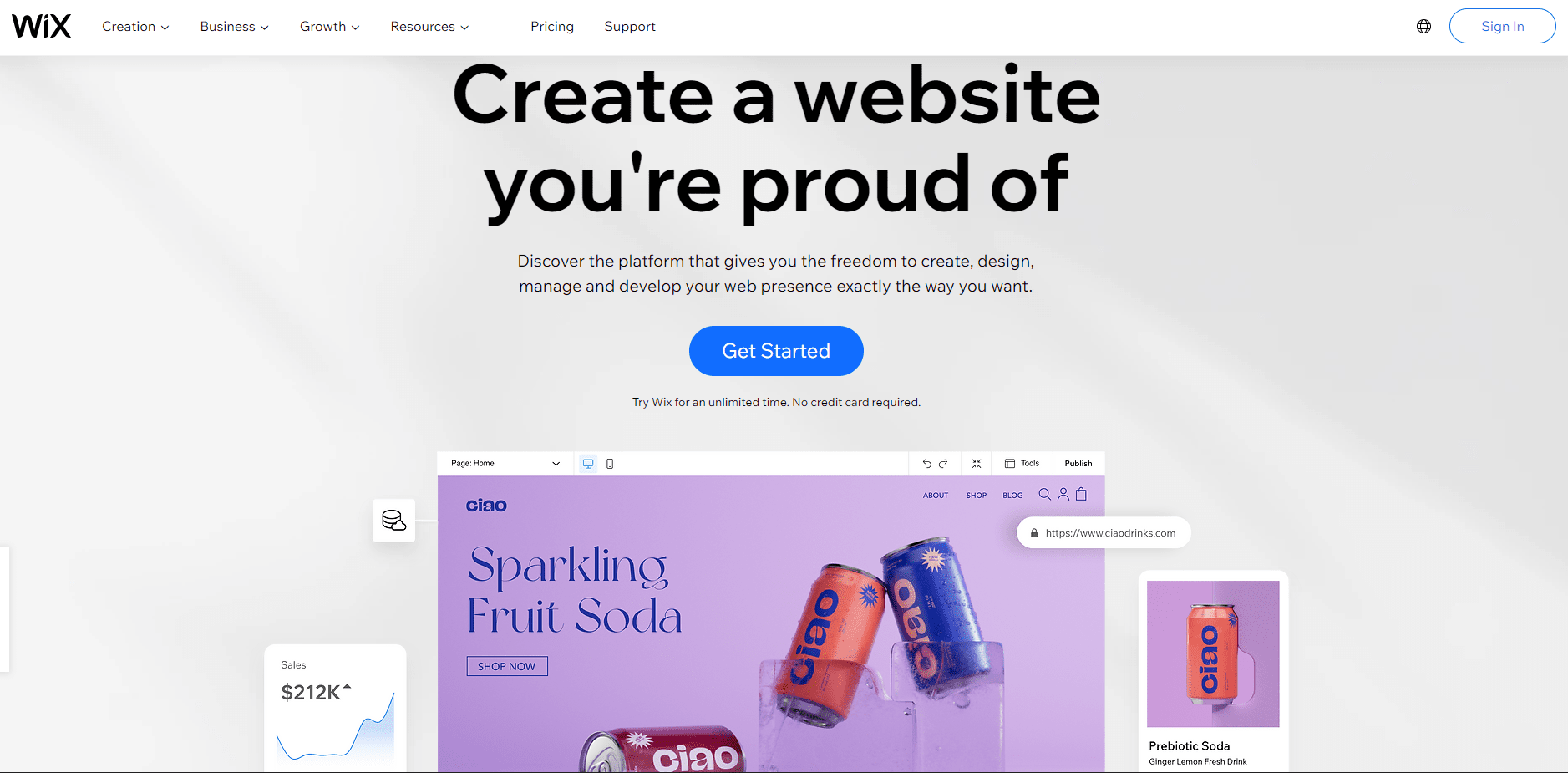 You may create your ideal design on Wix, whether it's for an online portfolio, blog, company website, or online store. There are over 500 different designer templates to pick from. If you need a website quickly, Wix's Artificial Design Intelligence can help you create one in a matter of minutes. Monthly plans start at $13.
2. Weebly 
Weebly offers free and premium plans. You may develop websites that are completely responsive. Among the site's features are complimentary SSL security, SEO-optimized site layouts, and a complimentary domain name (if on a subscription plan).
3. WordPress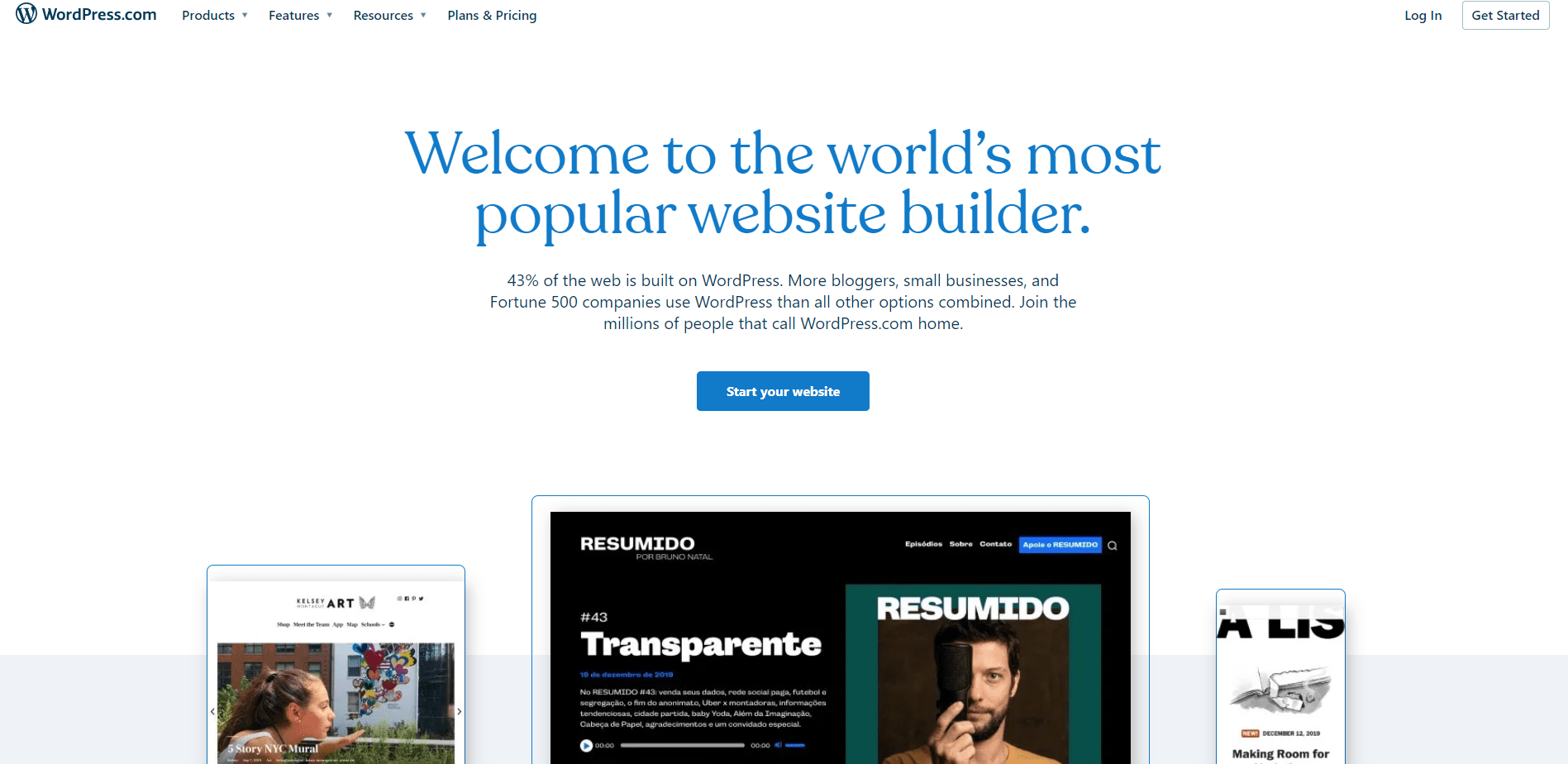 Over 30% of all websites on the internet are powered by WordPress. WordPress is available in two flavors: an open-source, self-hosted version called WordPress.org, and a more hands-on, SaaS version called WordPress.com.
If you are not technically savvy, WordPress.com may be a good alternative for you because it includes a domain name, web hosting, templates, and an amazing customer care team. Pricing begins at as $3 per month.
4. 1&1
1&1 IONOS is your one-stop shop for domain registration, hosting, email addresses, and website development. Their entire collection of designs is responsive and user-friendly.
You may create a free website, complete with a domain and up to five free email addresses, for $5 per month. Additionally, you'll gain access to over 17,000 stock photos.
5. Webflow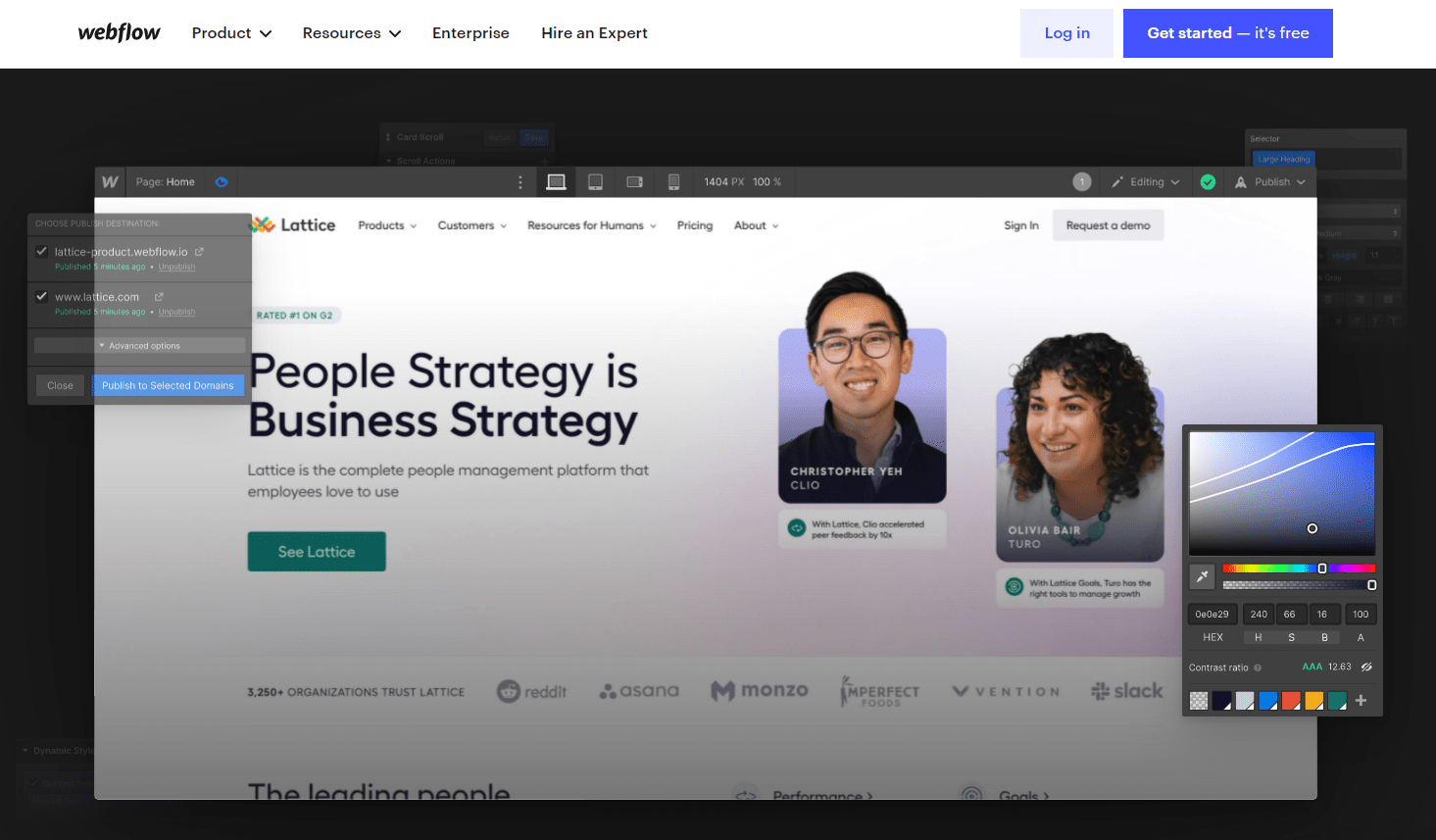 Webflow makes it easy to create bespoke blogs, e-commerce sites, online portfolios, and landing pages.
Webflow's design tool is its most well-known feature. It allows you to visually code designs. It lets you drag and drop HTML elements and edit CSS via a right-side panel.
This tool is intended for freelancers, agencies, and marketing teams who want to swiftly create new prototypes and whole sites without requiring the assistance of a developer. Prices begin at $12 per month when paid annually.
6. Strikingly
Strikingly could be a good option if you need a site soon. In less than ten minutes, you can have a website up and running. Unlimited free sites, domain registration, add-to-cart/checkout capabilities, blogging, analytics, signup forms, social feed connections, built-in HTTPS, and media sliders are all included in all tiers.
They provide a limited number of free options, as well as paid subscriptions that start at $16 per month. They also offer 24-7 customer support.
Conclusion
When it comes to creating simple websites, you no longer need coding skills or the number of a friendly developer on rapid dial. We propose that you evaluate each website builder depending on your individual site requirements, timeframe, and price.