This article discusses the top 3 effective strategies for including quizzes in your online courses
Quizzes may not appear to be the most fun experience during our academic years. However, in terms of e-learning, it is unquestionably one of the best possibilities.
If you teach online or want to teach online, quizzes must be incorporated in your course curriculum.
By incorporating quizzes into your online course curriculum, you can ensure that your students grasp and retain the material. While many of us recall our previous quizzes as stressful experiences as students, this is not necessarily the case.
What if I told you that quizzes are actually rather enjoyable and can assist you in attracting your target audience to your courses? Not only that, but it may also increase their engagement and participation throughout the entire learning process.
While designing your online course, quizzes are one sort of course content to consider. I've compiled a comprehensive list of three strategies for including quizzes in your online courses.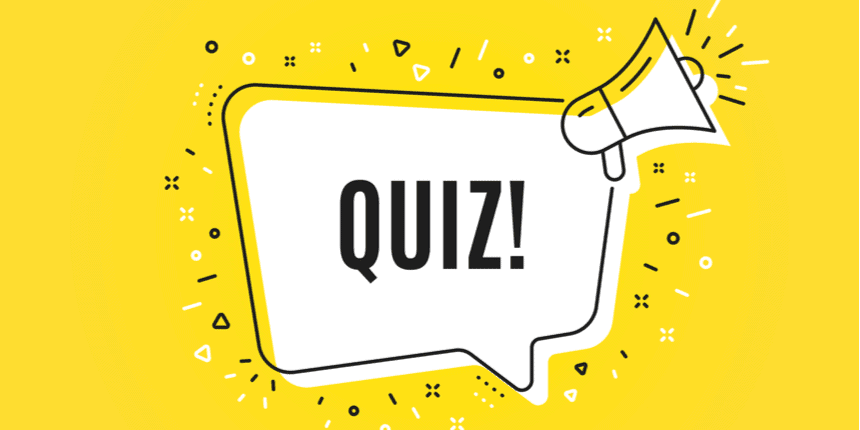 3 Effective Strategies for Including Quizzes In Your Online Courses
Quizzes, live examinations, and assignments reinforce the knowledge gained in online courses, resulting in a memorable learning experience for students.
However, they are capable of much more. They act as a motivator for your students to attend your class.
2: Throughout the duration
We are perfectly aware that technology constantly diverts our attention, resulting in humans having short attention spans. Indeed, some studies assert that the human attention span has dwindled to as little as eight seconds.
With a million things competing for our attention at any given time, determining your learners' ability to concentrate on your content for a lengthy period of time is challenging.
By contrast, well-designed quizzes encourage students to concentrate on the task at hand, which is progressing through the course. Attempting to strategically distribute quizzes throughout your course module is one certain way to accomplish this.
After your students have completed the questions, you can either inform them of the findings immediately or after a brief period of time, depending on your plan.
Ascertain that the correct answers, along with their justifications, are released. This knowledge is more easily absorbed if it is split down.
Final Tips for Creating Online Course Quizzes
Quizzes are one of the most critical tools for online courses, but they are only effective when utilized properly. Here are some helpful hints:
Make the title of your quiz intriguing.
Maintain your quizzes' mobile-friendliness. It would also be excellent to include it on your institute's app if you have one.
Unless the questions are strictly academic, ask them in a conversational tone.
Ascertain the design is visually appealing.
Include a variety of different types of questions, including multiple-choice questions (MCQs)
Quick Links: