Best Blogging Apps
1. WordPress 
Best Blogging Apps: It is powered by more than 35 percent of all sites across the internet. It is the best Content management system and is used by millions of people worldwide. 
Publish blog posts or pages 

Add photos, videos directly from the gallery 

Check your website's statistics in real-time 

Reply to new comments 

Get notifications about comments, new followers, likes and more

Stay updated with your blog's user engagement

Use thousands of topics by tags using WordPress Reader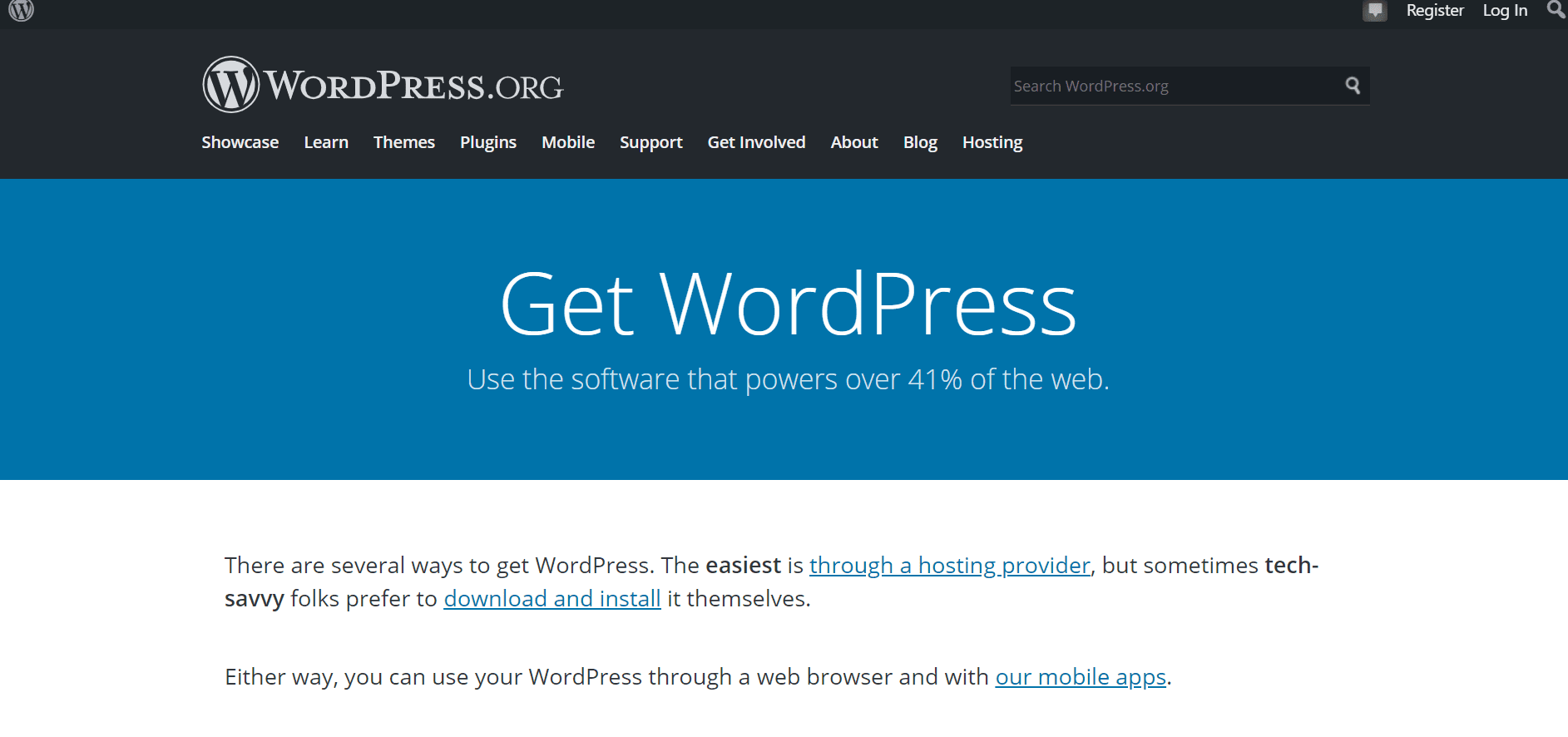 It's a free blogging platform made by Google. If you're a beginner looking to make free blogs, you can start with this platform. 
Create posts that you can save as drafts or publish right then. 

Edit blogs easily 

Easily switch account or blog if you're running multiple blogs in Blogspot 

Embed images from the gallery 

Add labels to your posts 
Hence, included in the list of Best Blogging Apps.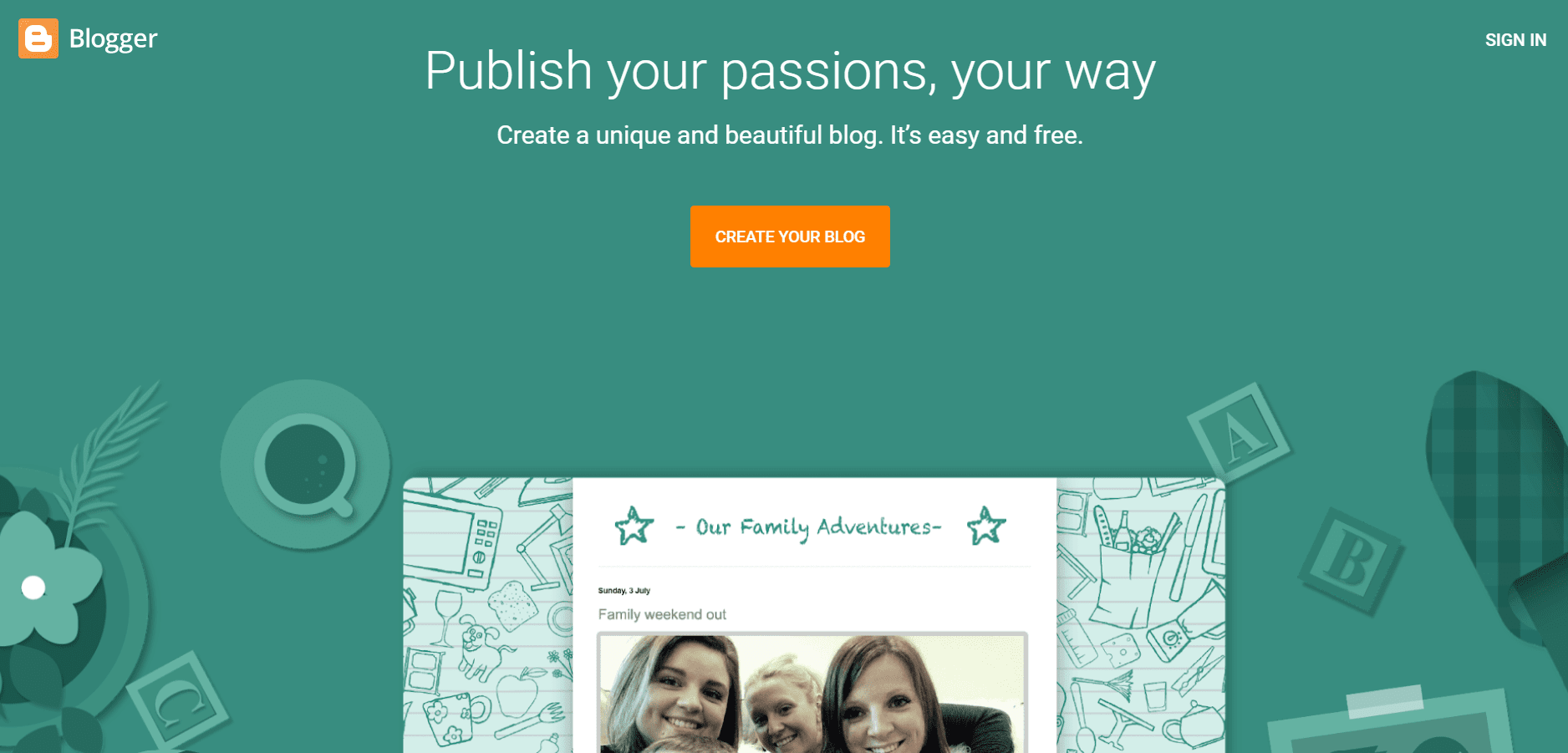 Are you into drawing? Here's are some of the best laptops for drawing that offers an incredible bang for the buck. Check it out now.
3. Gmail 
It is one of the best email providers in the world and is developed by Google. Gmail announced that it has more than 1.5 billion users around the globe. 
Emailing is a fundamental and necessary tool that you need for your day-to-day life. From networking with other bloggers to receiving guest post requests, product reviews, and more, email is required. 
Using the app, you can undo your emails 

Switch between more than one account 

Swipe to delete or archive or clear your inbox 

Respond to Google calendar invites directly from the app 

Organize your inbox by labeling, archiving, starring and deleting along with reporting spam 

Send and receive attachments at any time! 

Have 15 GB of free storage with each Gmail account
Hence, included in the list of Best Blogging Apps.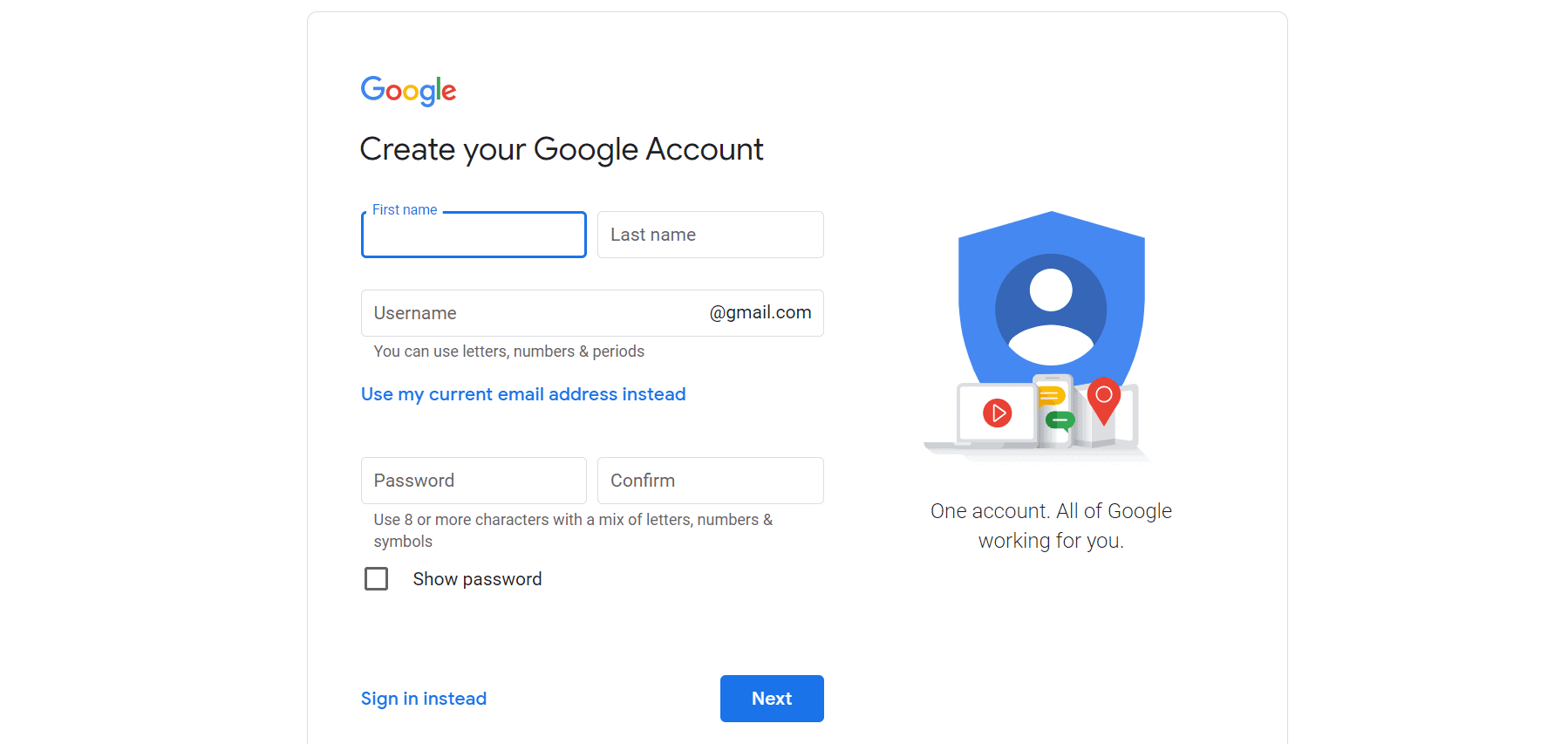 It is a very widely used web analytics tool that Google offers. Track and report your website traffic and find all details starting from your top-performing pages, sessions, total users and bounce rates, etc. 
Monitor real-time traffic data 

Check sessions, new users, bounce rates, and more in one place 

Get an overview of your website traffic 

Compare date ranges and apply the segments 
Hence, included in the list of Best Blogging Apps.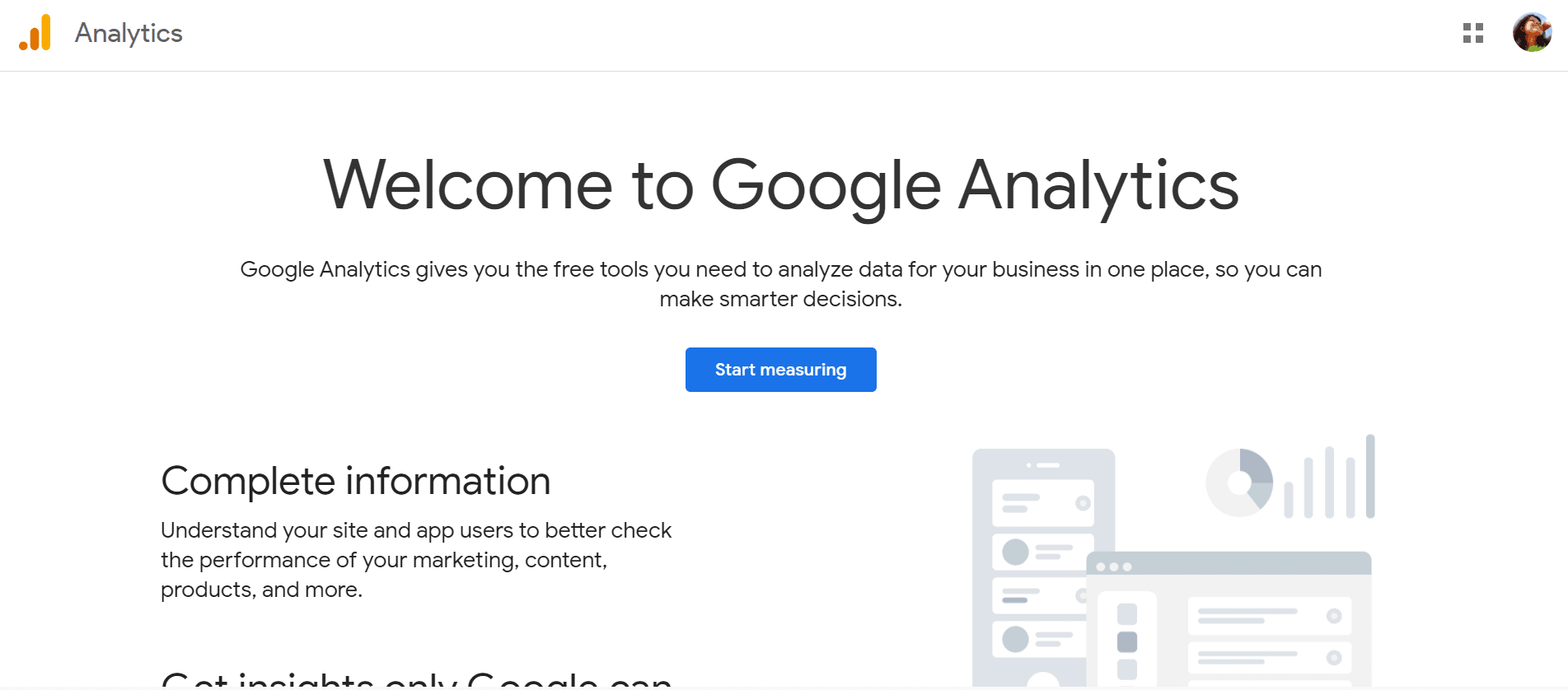 It is a handy app for taking notes used by millions of people worldwide to take notes in the form of text, drawings, saved web pages, and photos. 
It gives a free version with the basic features, but you can upgrade to their premium versions to have better features like storage, offline access, customer service, etc. Etc. 
Add passwords to the mobile app for better privacy 

Make notes in formats like text, photos, screenshots, audio, image files, and more. 

Syncs across devices 

Annotate documents with comments 
Hence, included in the list of Best Blogging Apps.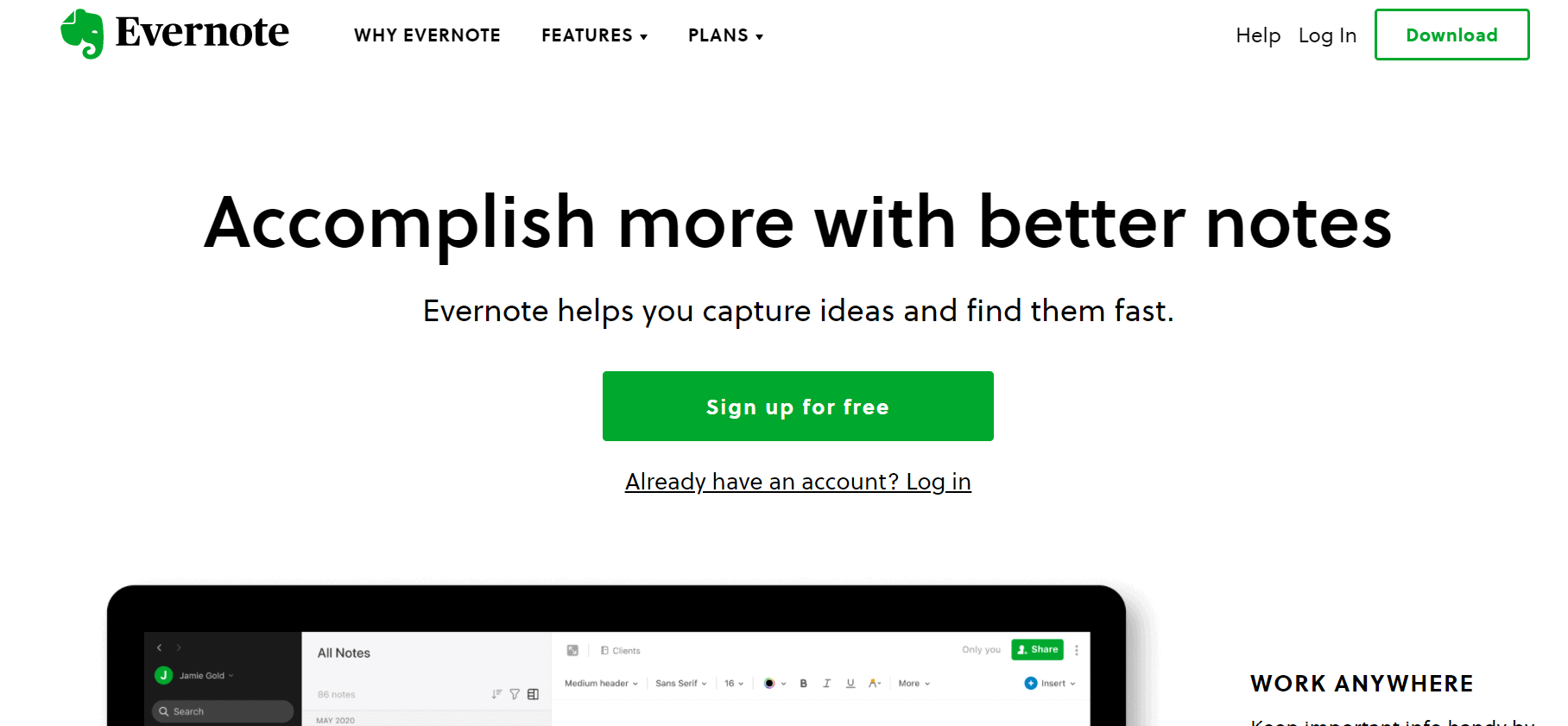 Evernote Customer Review

It is the number one question-and-answer-based website in the world. Questions are asked and answered by the users. It has a 300 million active user engagement as of September 2018. 
A blogger, affiliate marketer, or SEO maker, will always need to build traffic, grow your audience, and make a better network with other people. Quora helps you a lot when you want to do that. 
Ask questions and get answers 

Write answers for other people 

Follow topics and space 

View all statistics and get notified on all updates of followers, upvoted and comments, etc. 
Hence, included in the list of Best Blogging Apps.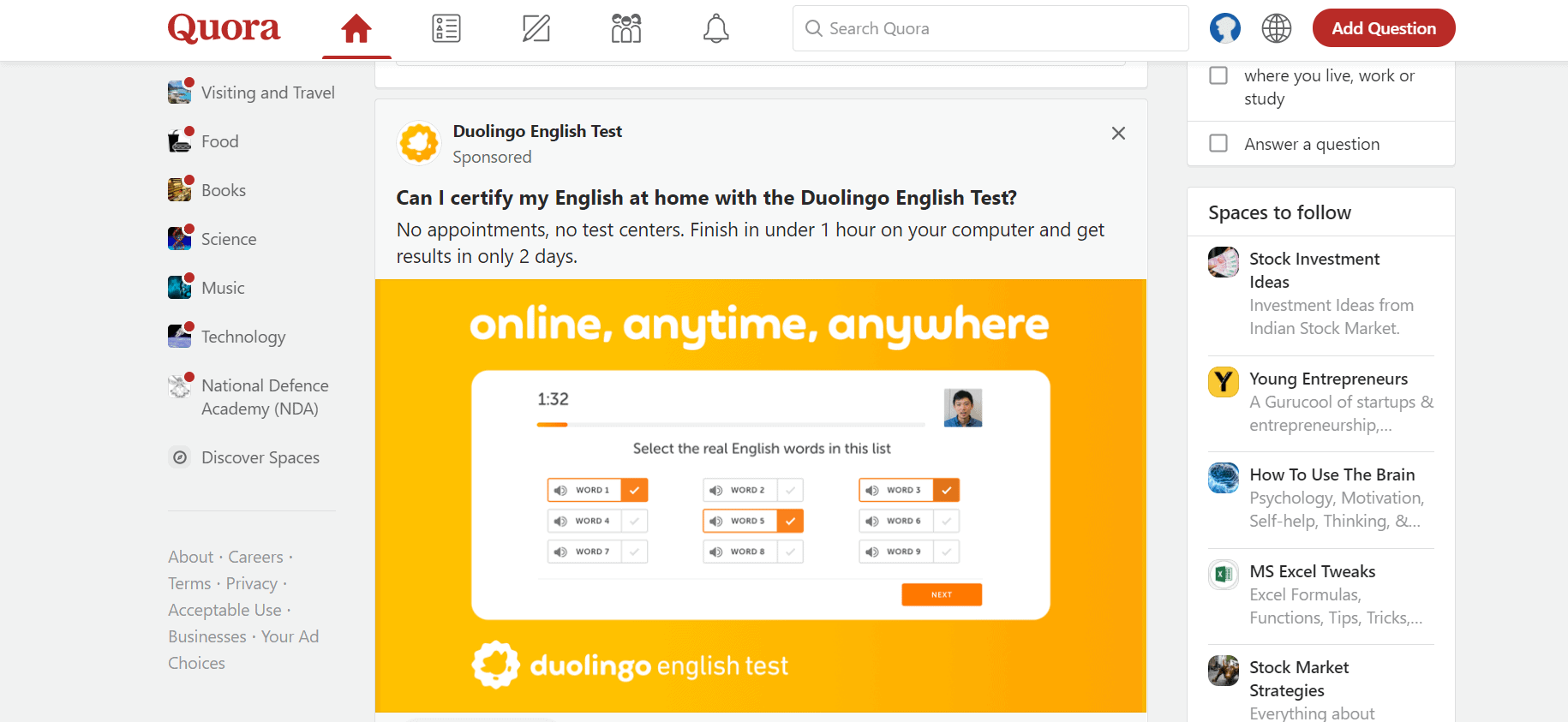 7. YouTube Studio App 
The official app makes managing all your YouTube channels very easy. Use this popular tool if you are planning to launch a YouTube channel or are already running one. 
This app helps you understand the importance of YouTube. Increase your sales, traffic, and more using YouTube. 
Have access to all the YouTube channel metrics like impressions and unique viewers, and prints click-through rate 

Filter and respond to the comments

Have instant notification when something happens 

Update YouTube channel videos like titles thumbnail images, monetization settings, and schedule dates, make description, and more 

Create and update your account profile picture
Hence, included in the list of Best Blogging Apps.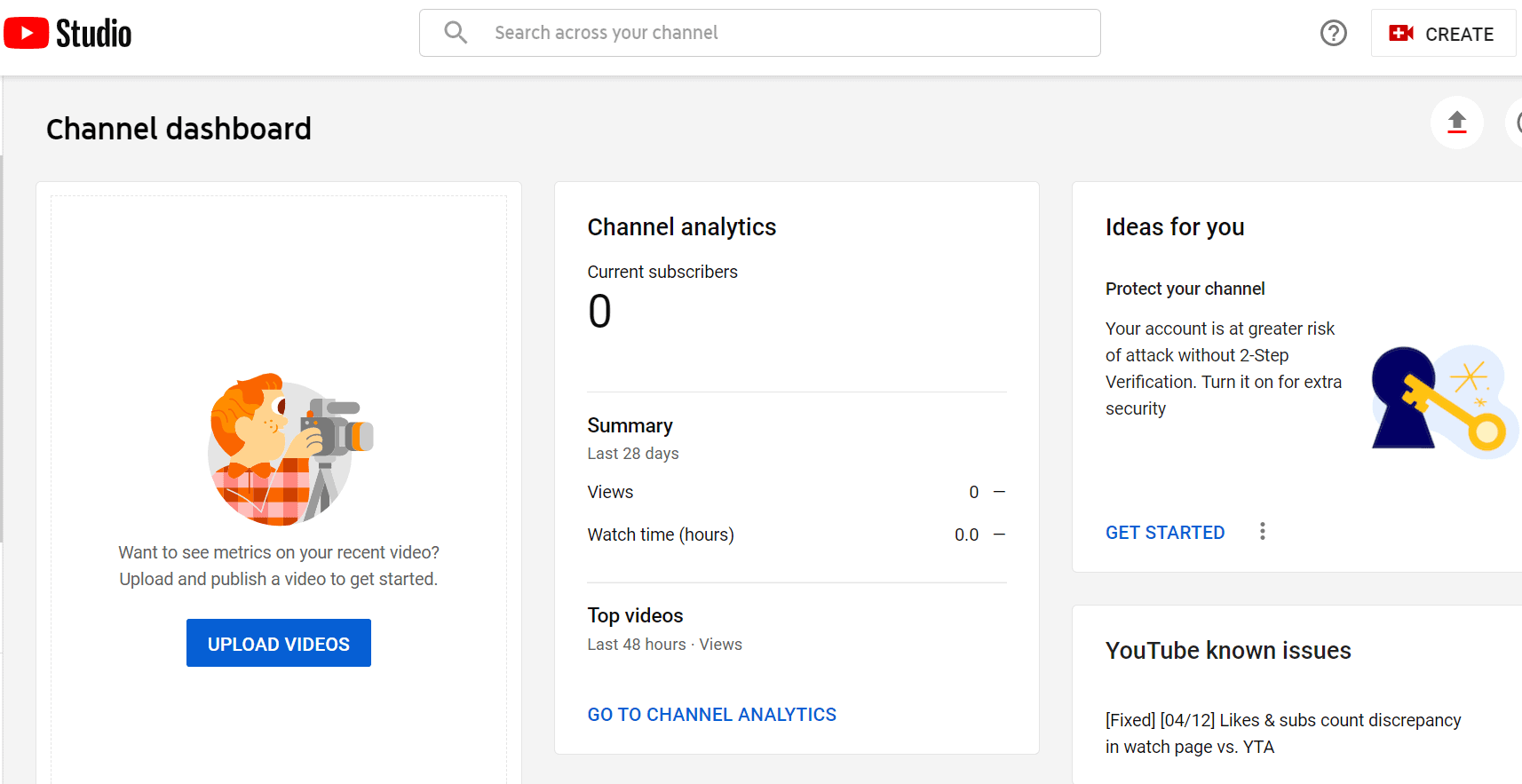 8. MailChimp
It is a commonly used email marketing software made in 2001 by Ben Chestnut and Mark Armstrong. Build and improve your ads, landing pages, and email marketing. 
If you are just starting, MailChimp can help you grow your sales like crazy. It has a free plan through which you can have up to 2000 email subscribers. 
Access to detailed performance metrics for you to track everything

Add new contacts or share your sign-up forms straight from your phone 

Create email campaigns, send the newsletter and manage Facebook along with Instagram ads and everything.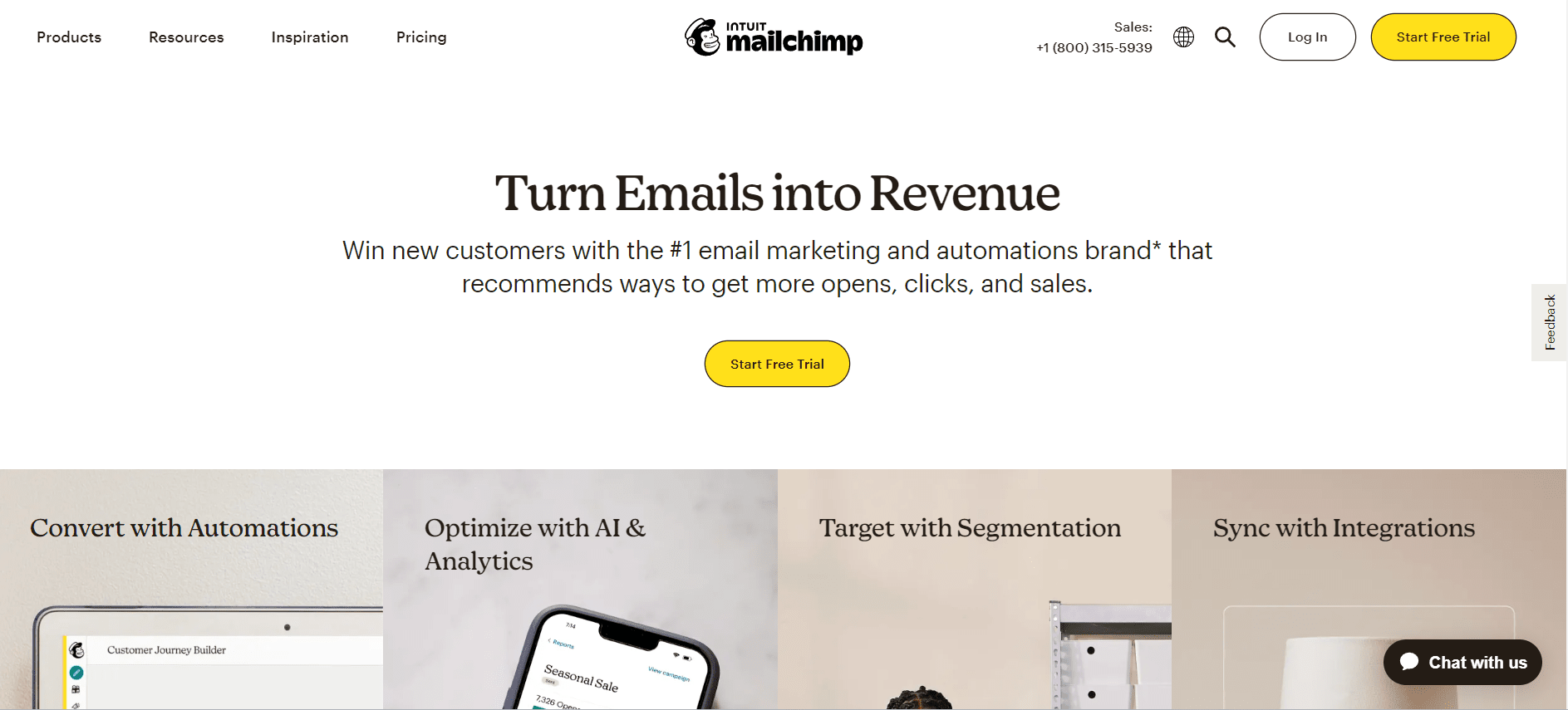 MailChimp Customer Review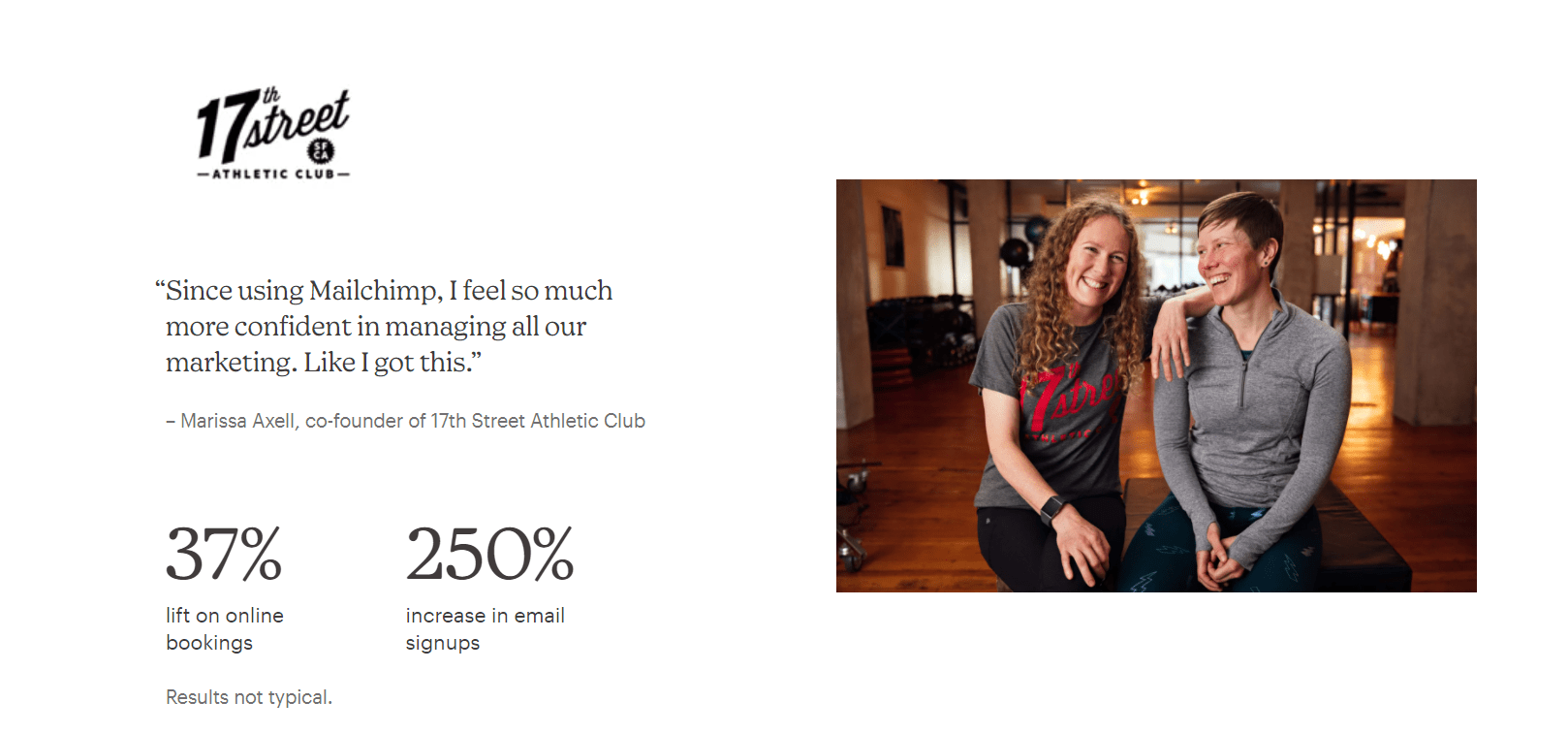 More than 25M people all over the world use this app that helps you make a to-do list and stay active and productive and save lots of time for the essential things. 
Use it as an all-in-one app for making calendars, planners, and reminders along with lists. 

Connect on any.do with more than 2000 apps like Gmail, Google calendar and outlook, and Evernote. 

Drag and drop tasks to plan the day 

Attach notes, files and add sub-tasks 

Search lists, notes, tasks, and subtasks within the app 

Add one-time or Recurring reminders so that you don't forget important things.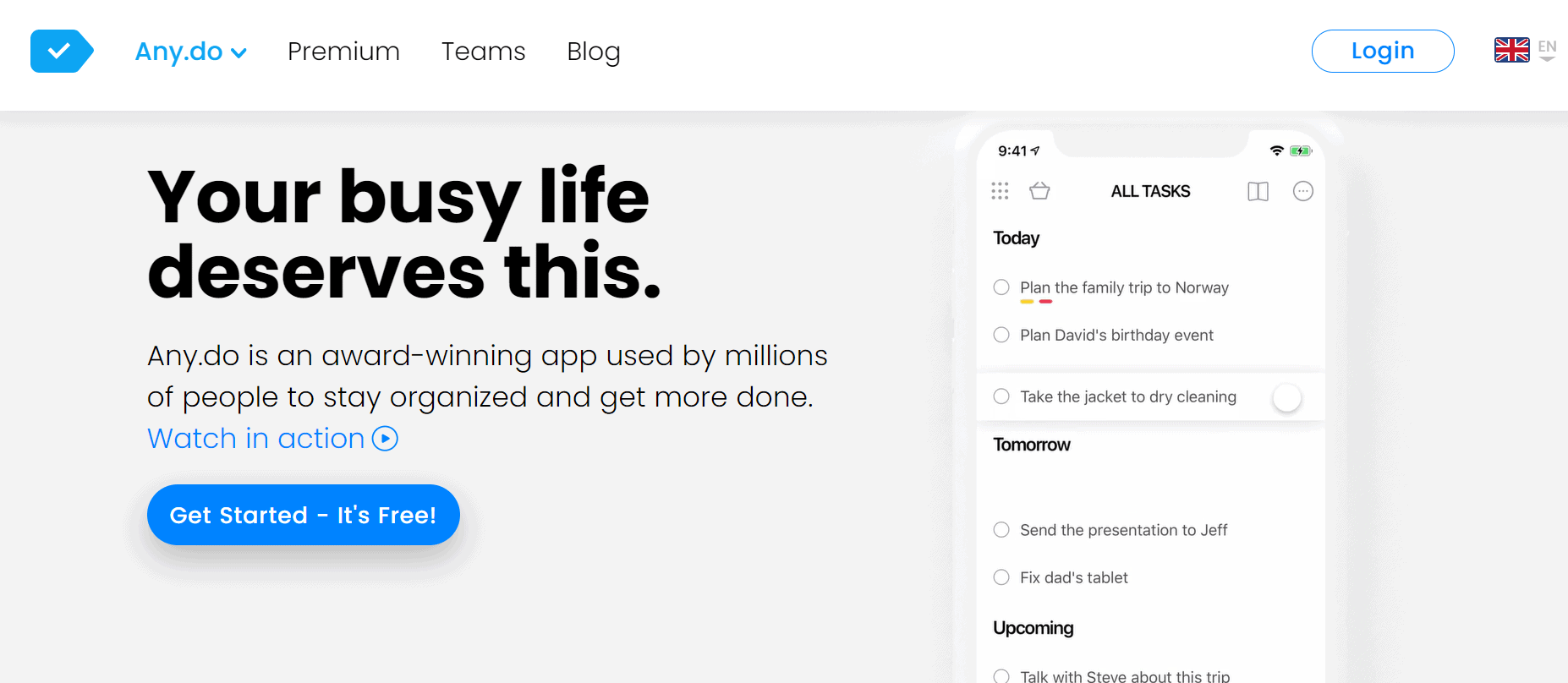 Any.do Customer Review

Without a doubt, it is the best graphic design app that you can use to make logo markers and image editors. It helps you make lucrative images. 
It is also a perfect image editing app.  
Make logos and banners for social media promotion 

Access to more than 60k free templates that professionals make

It is Free for using 

Access to a free image editor which you can use to edit photos. 

Share directly on WhatsApp, Instagram and email, and more.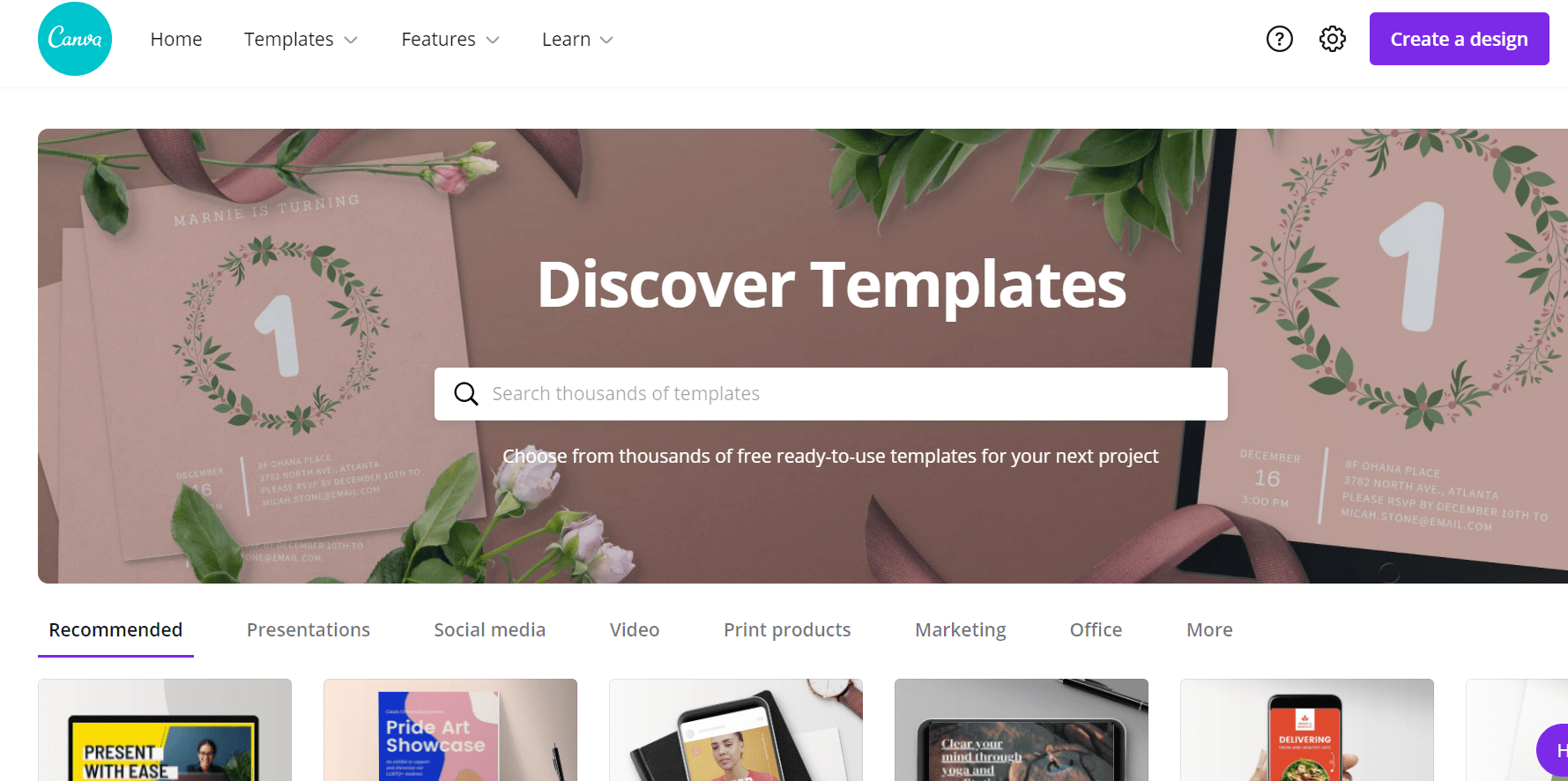 11. Twitter 
This is the best app to receive updates regarding social media from all over the world. This gives you information about trending topics instantly. 
It is mostly used by influencers and bloggers and is a perfect way to connect and engage your audience. 
Share or like other tweets

Tweet, retweet, or reply to other tweets 

Change your Twitter bio, profile picture, and add a background, using the app 

Post visual current content 

Use hashtags that trend in your post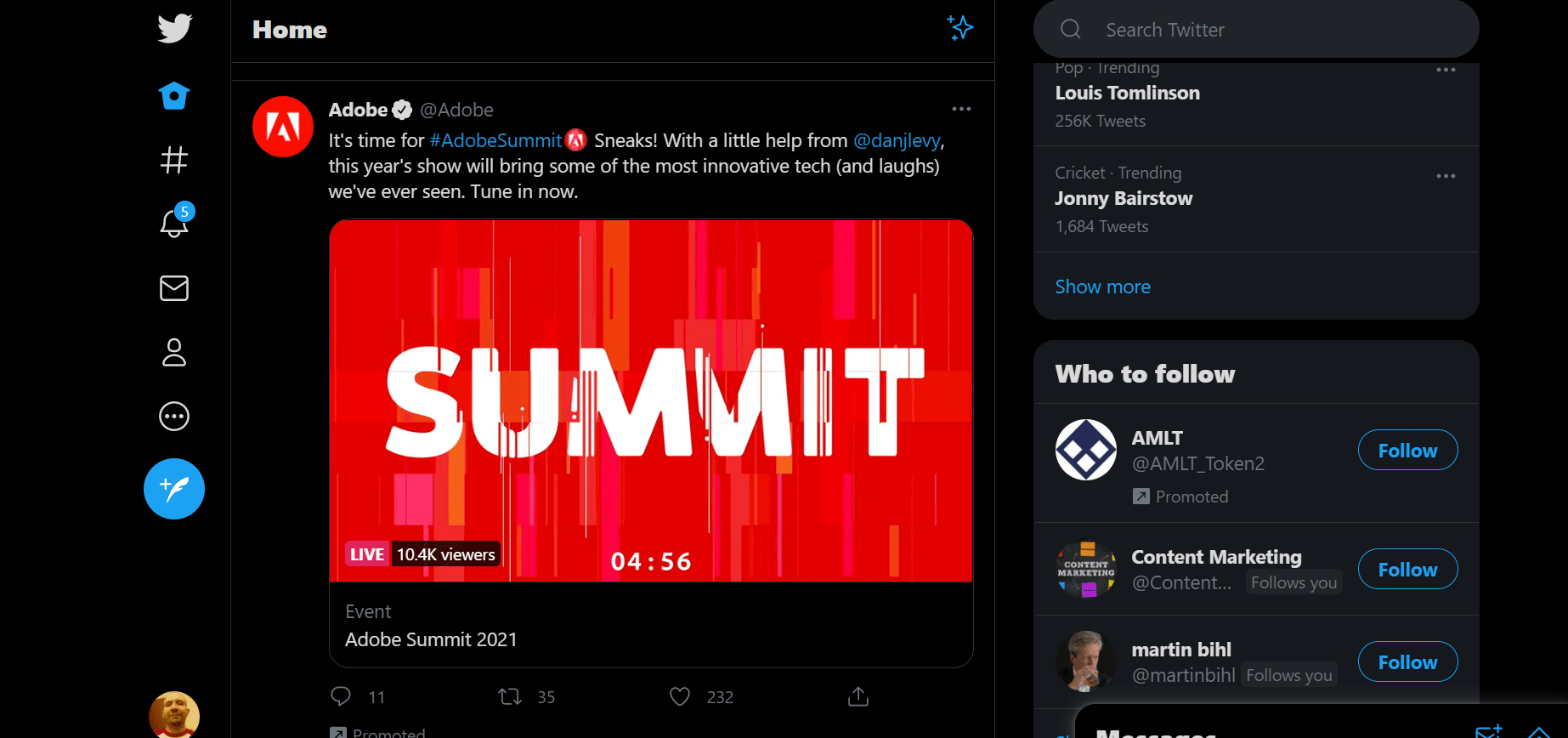 12. Upwork 
If you work remotely or know someone who does, then Upwork is a good app for you. This goes for all job seekers in the field of writing, design, or SEO. Upwork would form an excellent marketplace for you. It is a perfect and useful blogging app. 
Outsource, post a job for free quickly. This means you will get qualified job proposals within a day and compare bids, reviews, and prior work to select the perfect people for your job. 

Use the app to communicate, collaborate and share files with others. 

Find a job, gigs, and more if you are a freelancer who's looking for work.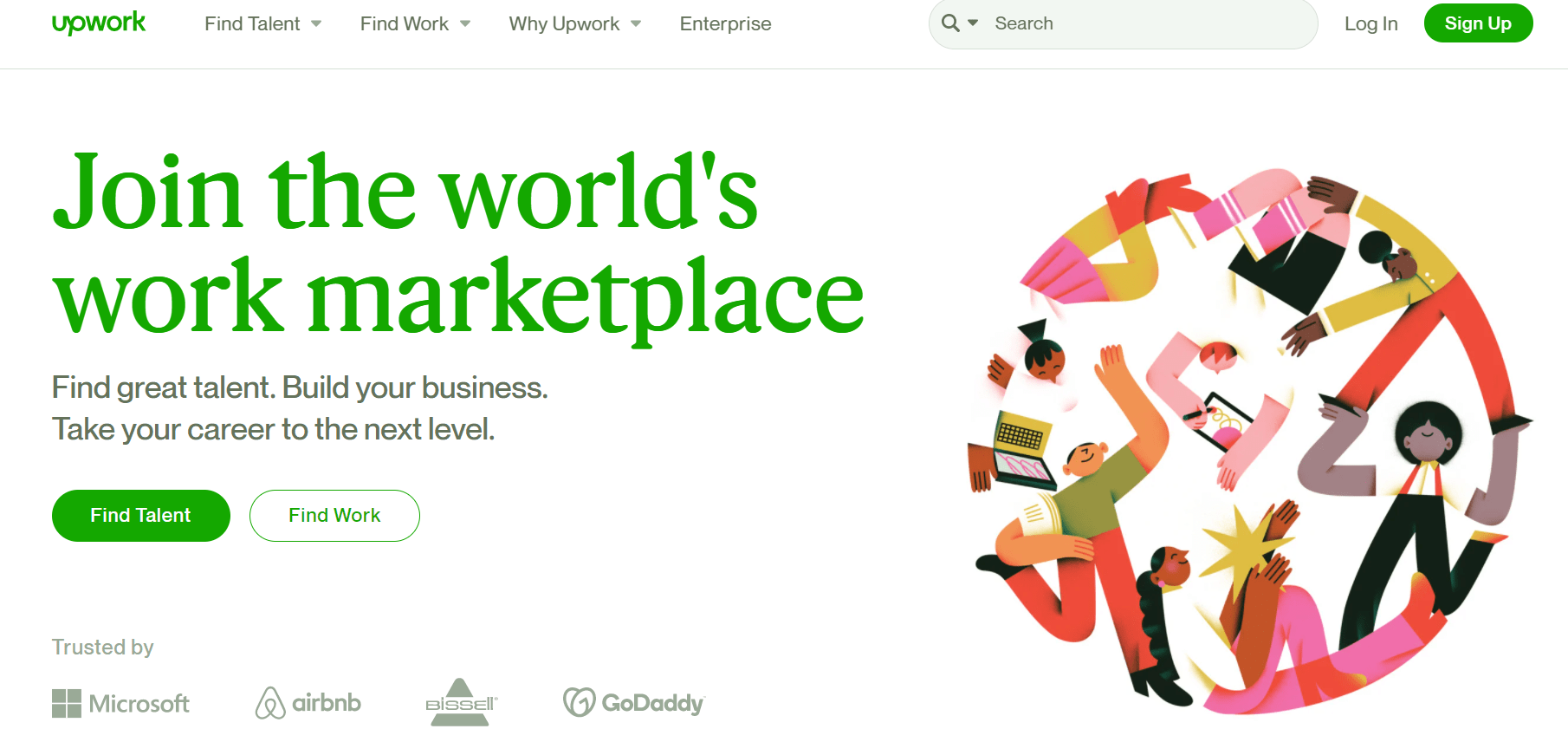 Upwork Customer Review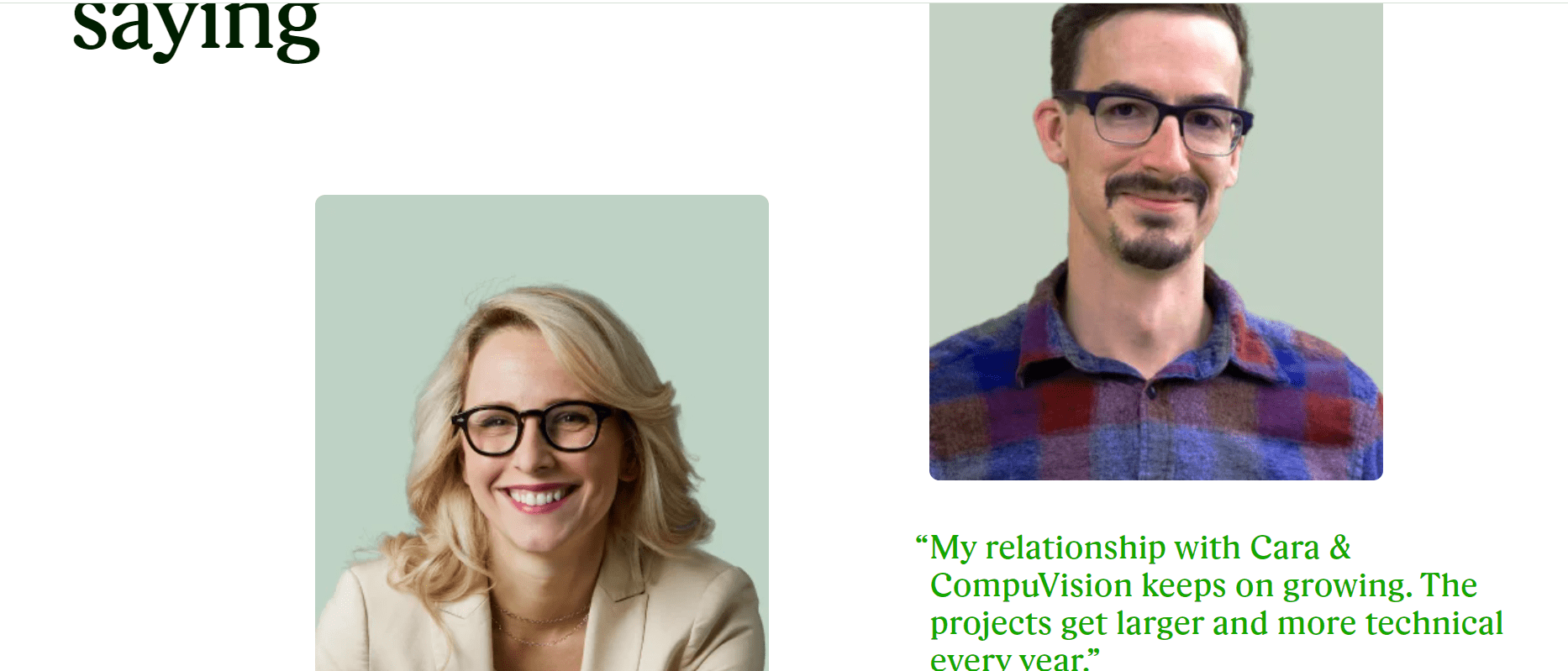 It is a handy social media managing app for bloggers and marketers. You can have all your content published on various social media platforms like Facebook, Instagram, Pinterest, LinkedIn, and more. 
Schedule your posts in advance. 

Analyze your social media posts for metrics 

It gives you a basic free plan where you can manage three accounts and make ten scheduled posts per day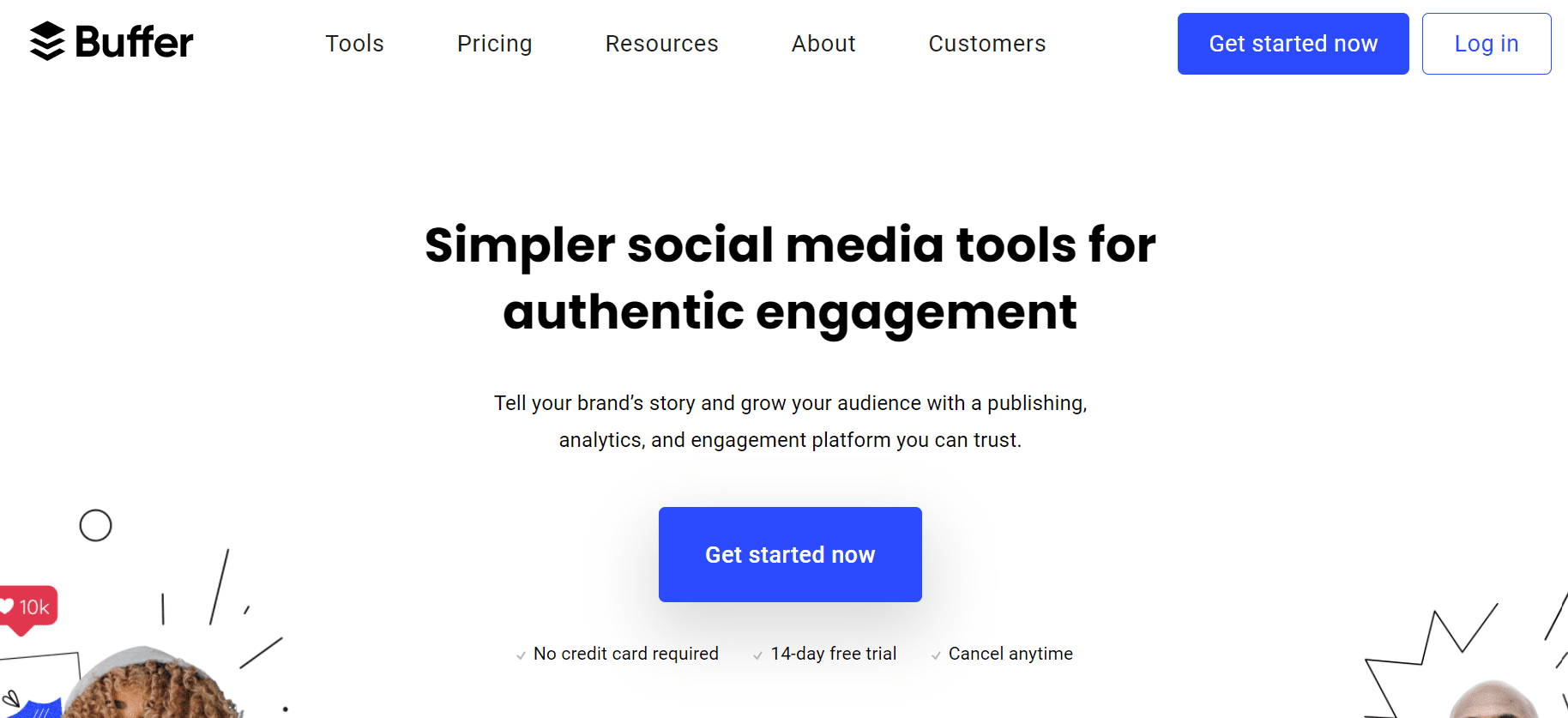 Buffer Customer Review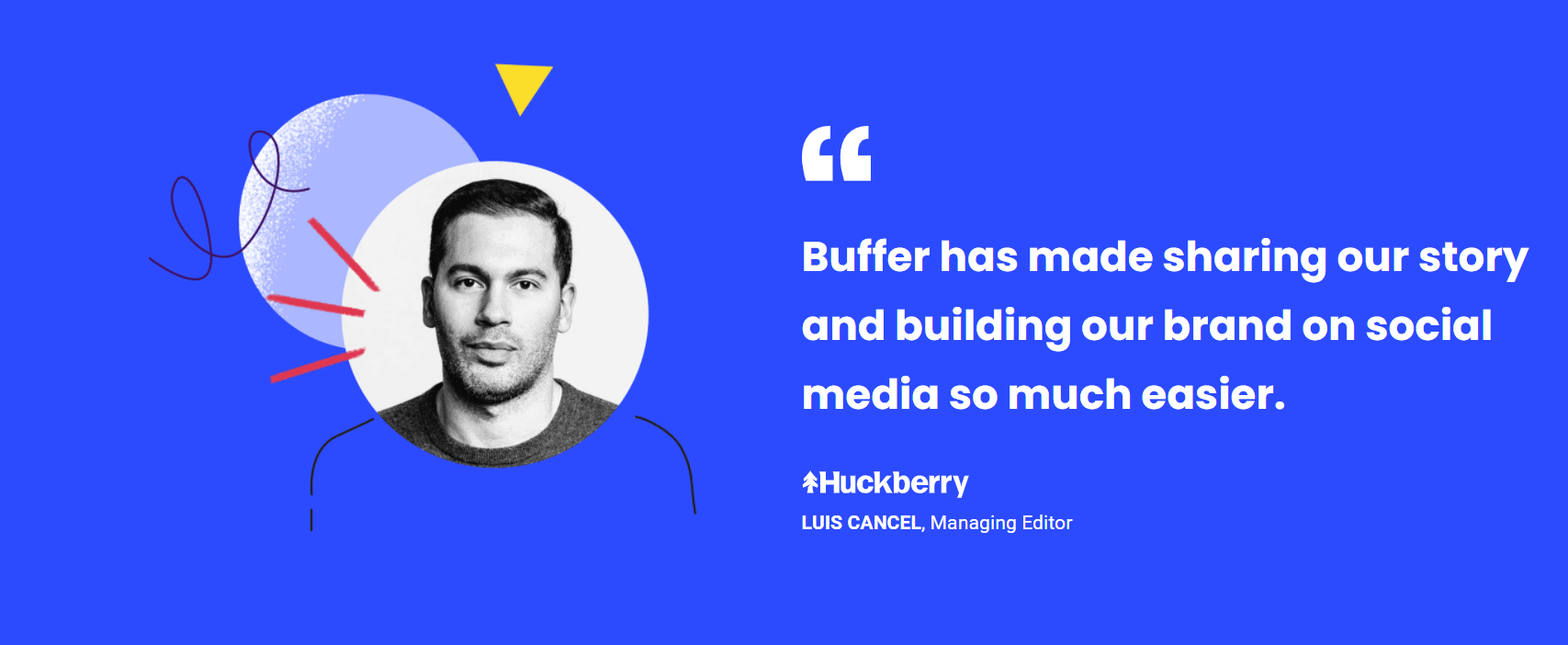 It is a very commonly used app for messaging used by billions of users over the world. Many bloggers use this app, and it's also the most downloaded app in the play store. 
Free to use 

Send, receive documents, pictures, and videos, along with voice notes 

Call or video call people 

Create group chats and increase your coverage and stay in touch with friends and followers.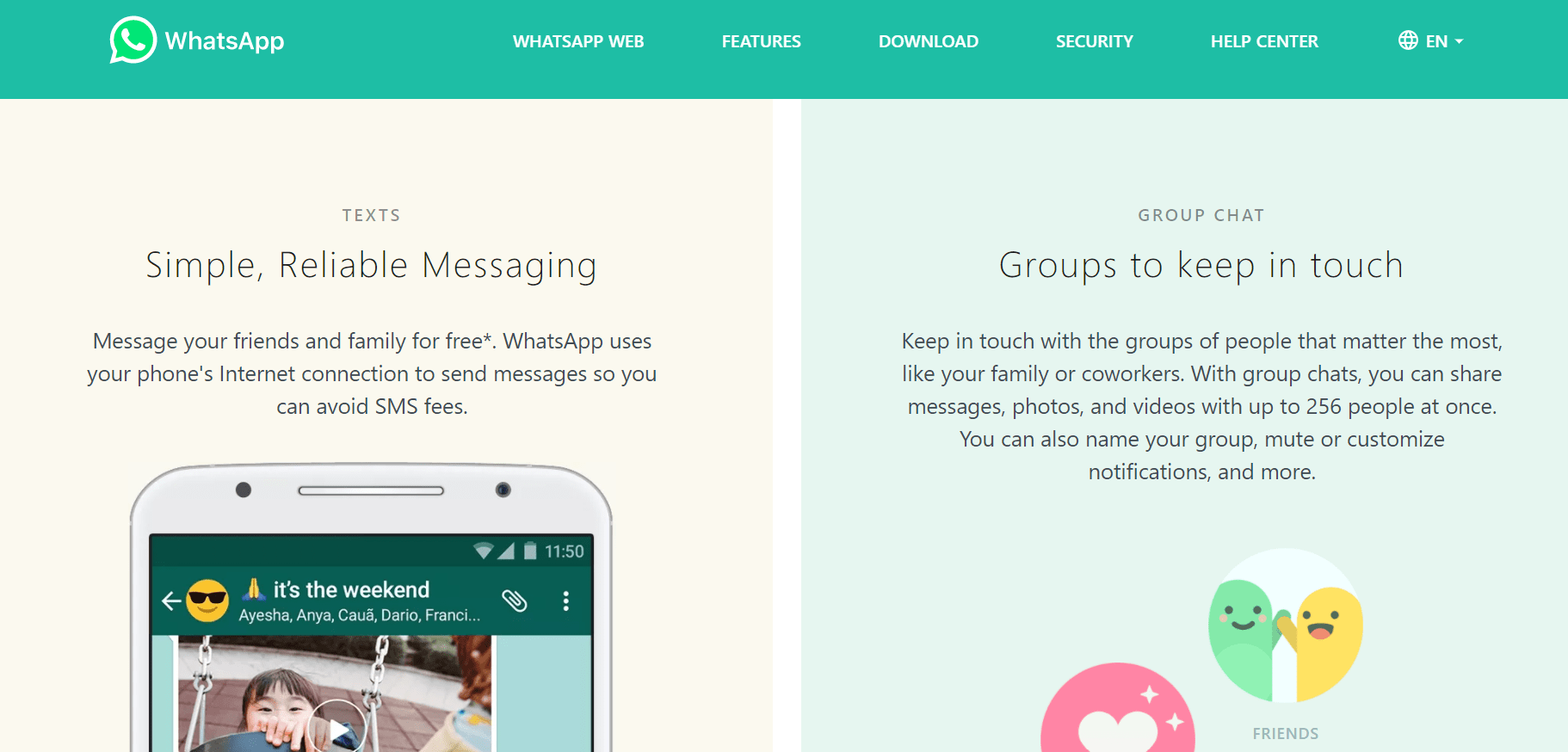 It's a free app that is used for messaging. It is very similar to WhatsApp. It is a cloud-based messenger to be used on all over devices at the same time.
Free to use 

Groups can have up to 200k members 

Host files up to 1.5 GB which makes it better than WhatsApp

Send media and files without any upper limit 

No content is saved on the cloud, and there are secret chats sending facility that gets self-destructed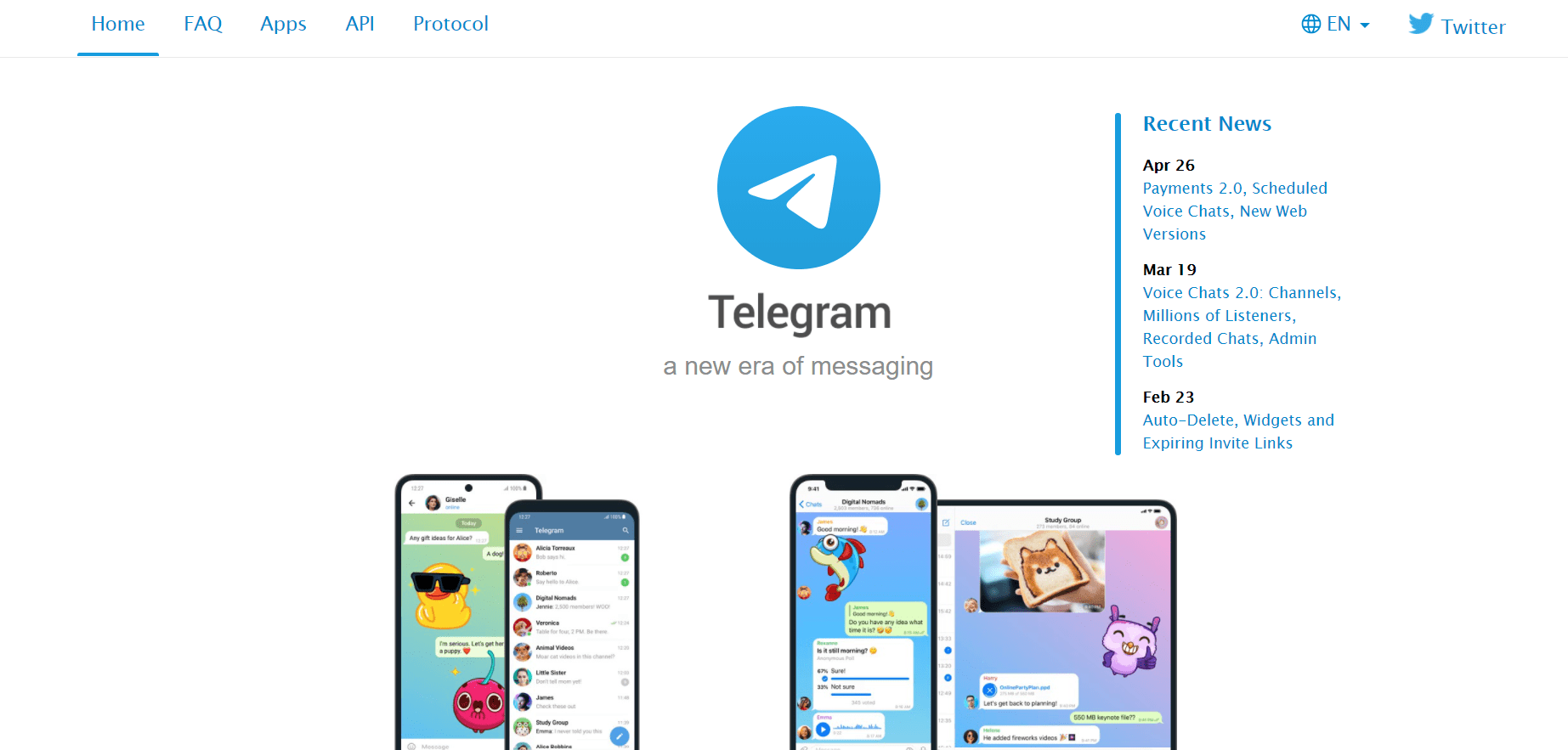 16. Pocket 
It is a very well-known productivity app through which you can save your videos, articles, and web pages. 
You can use Pocket as a note-taking tool as well. 
Download a minimum version of an article, video, or blog post. 

The listen feature is handy because it turns any news story of article or blog into an audio file 

Read and save items anywhere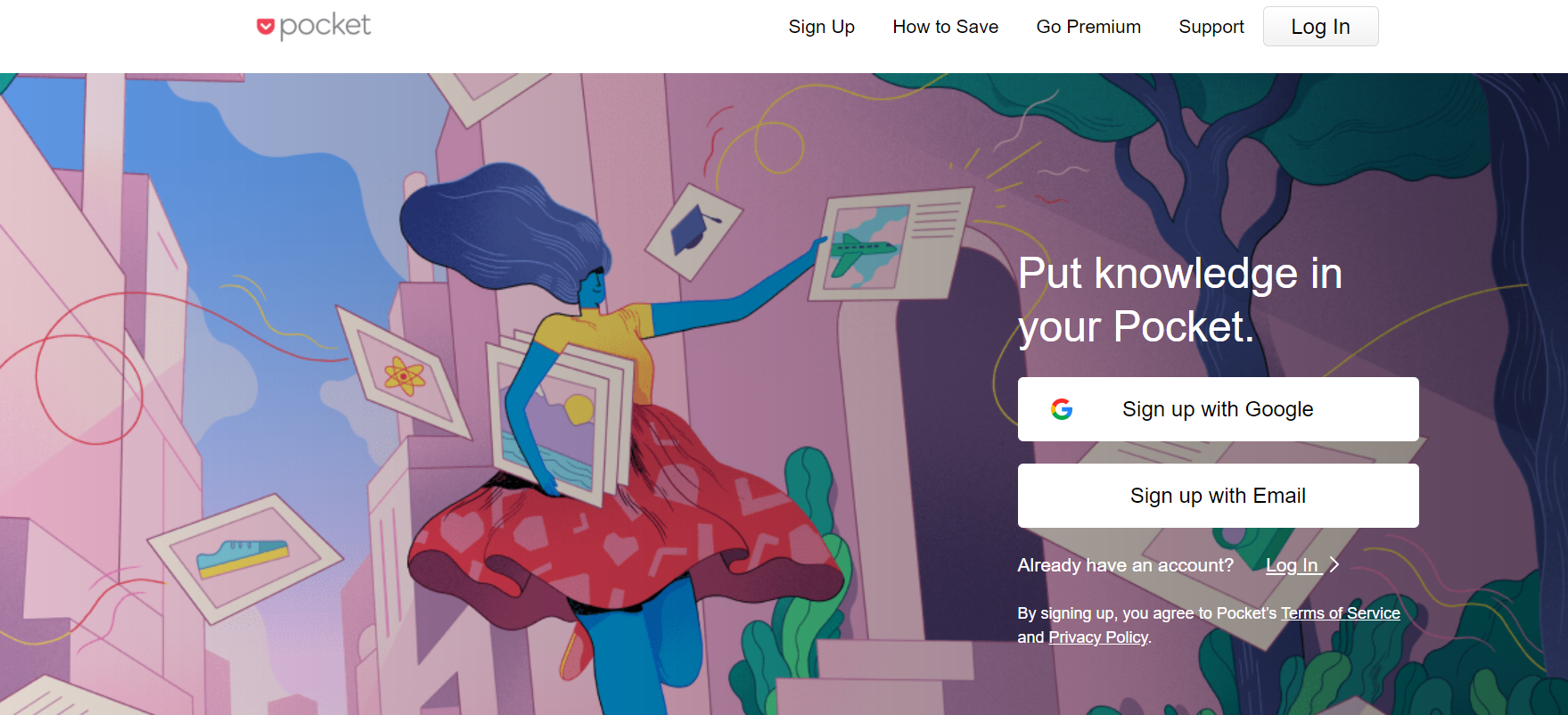 Pocket Customer Review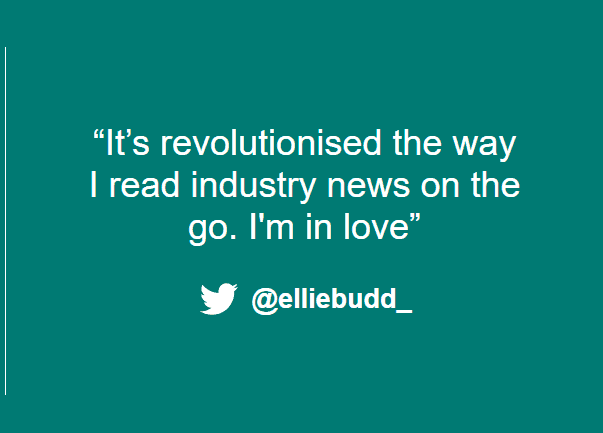 Google's G Suite offers this free word processing tool used to create, share and edit text. 
Create new documents and edit, share them with others. It is a must-have if you're a blogger 

Use it anywhere and anytime 

Saves automatically as you type, so you don't have to worry about data loss 

Download your documents in many formats like pdf, word, epub, and more 

Have a note of all the edits and changes made to that file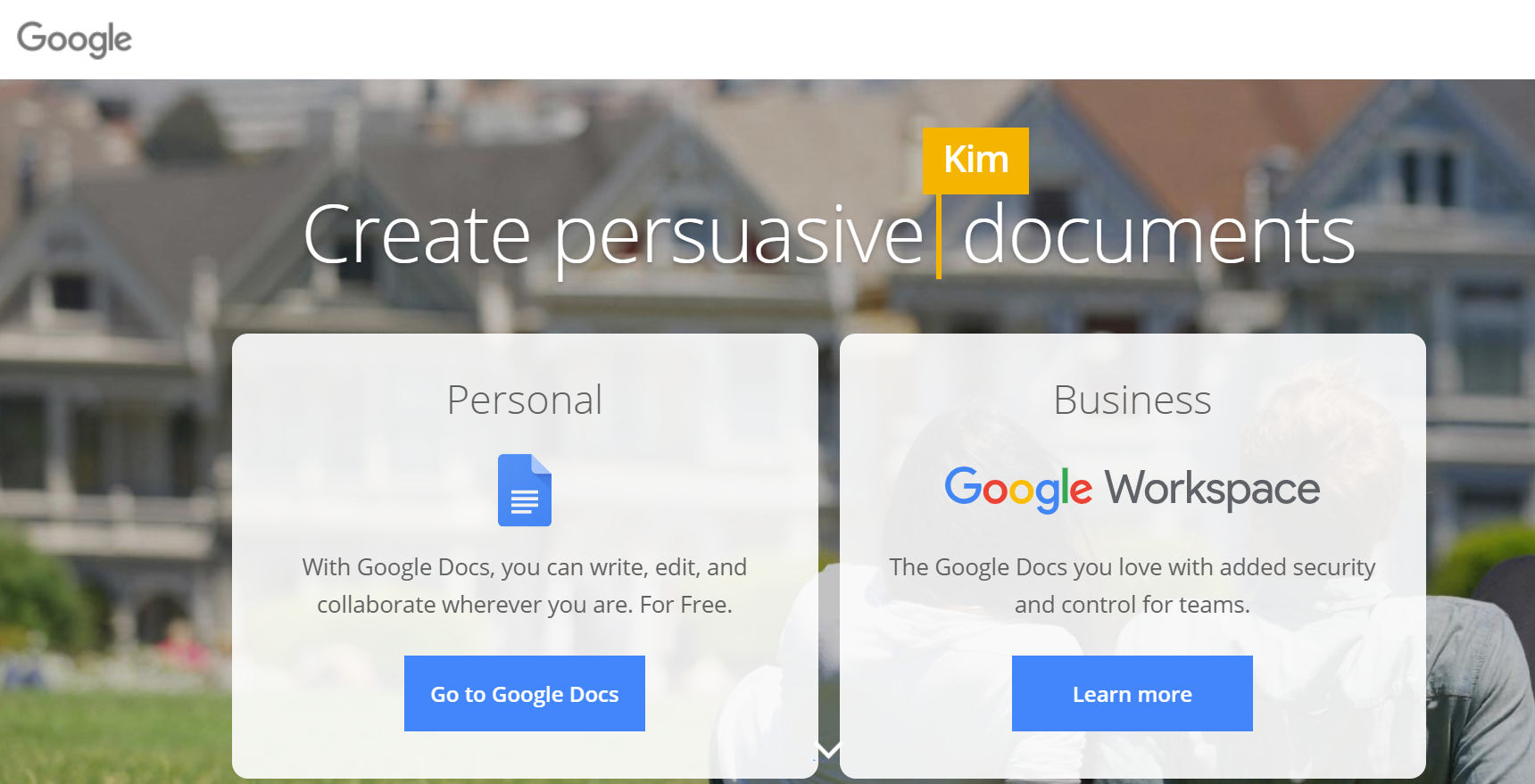 Post content to your page and respond to comments along with managing your Facebook page. 
Post anything on your Facebook page without accessing your laptop or computer 

Schedule posts in advance 

Manage all your Facebook ads 

Link your Instagram and Facebook accounts.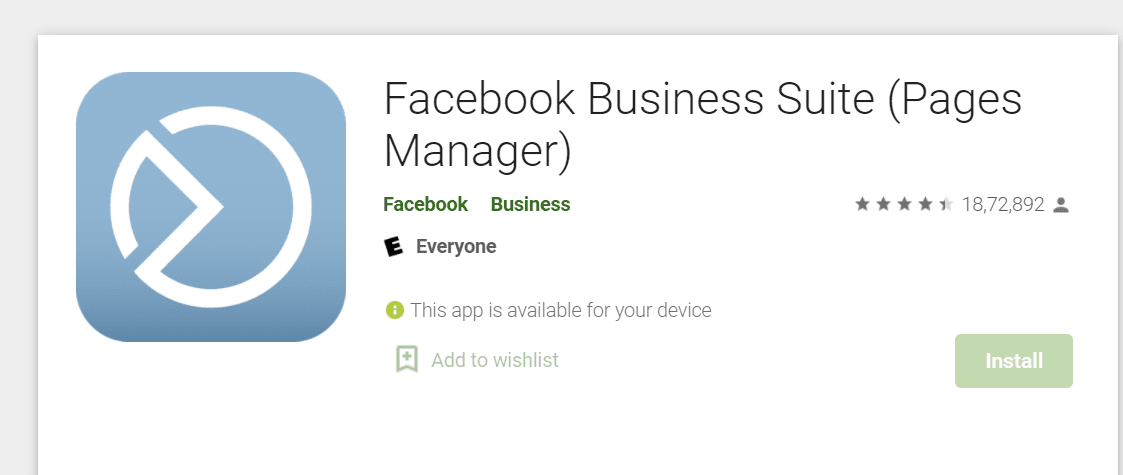 It is the world's best password manager tool. Use this if you are tired of remembering all your passwords. 
Use this on all your devices 

Free syncing 

Store information like credit card numbers 

Gives you multi-factor authentication for better security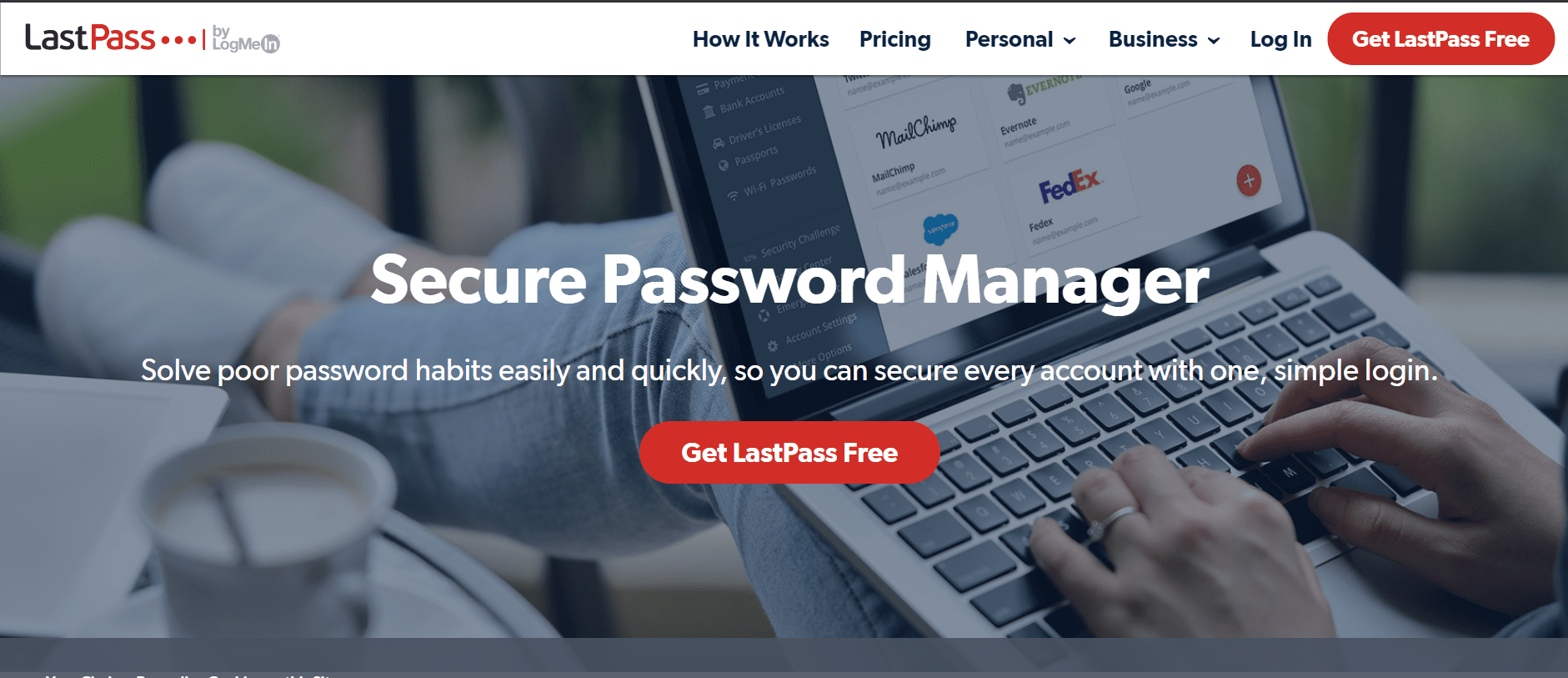 If This, Then That (IFTTT) combines various apps like telegram, Gmail, Twitter, and more and lets you use them together. 
Track your working hours on Google calendar

Manage all your social media handles easily 

Backup and share your photos on your smartphone easily 

Post photos on Instagram, Twitter, or Facebook 
Hence, included in the list of Best Blogging Apps.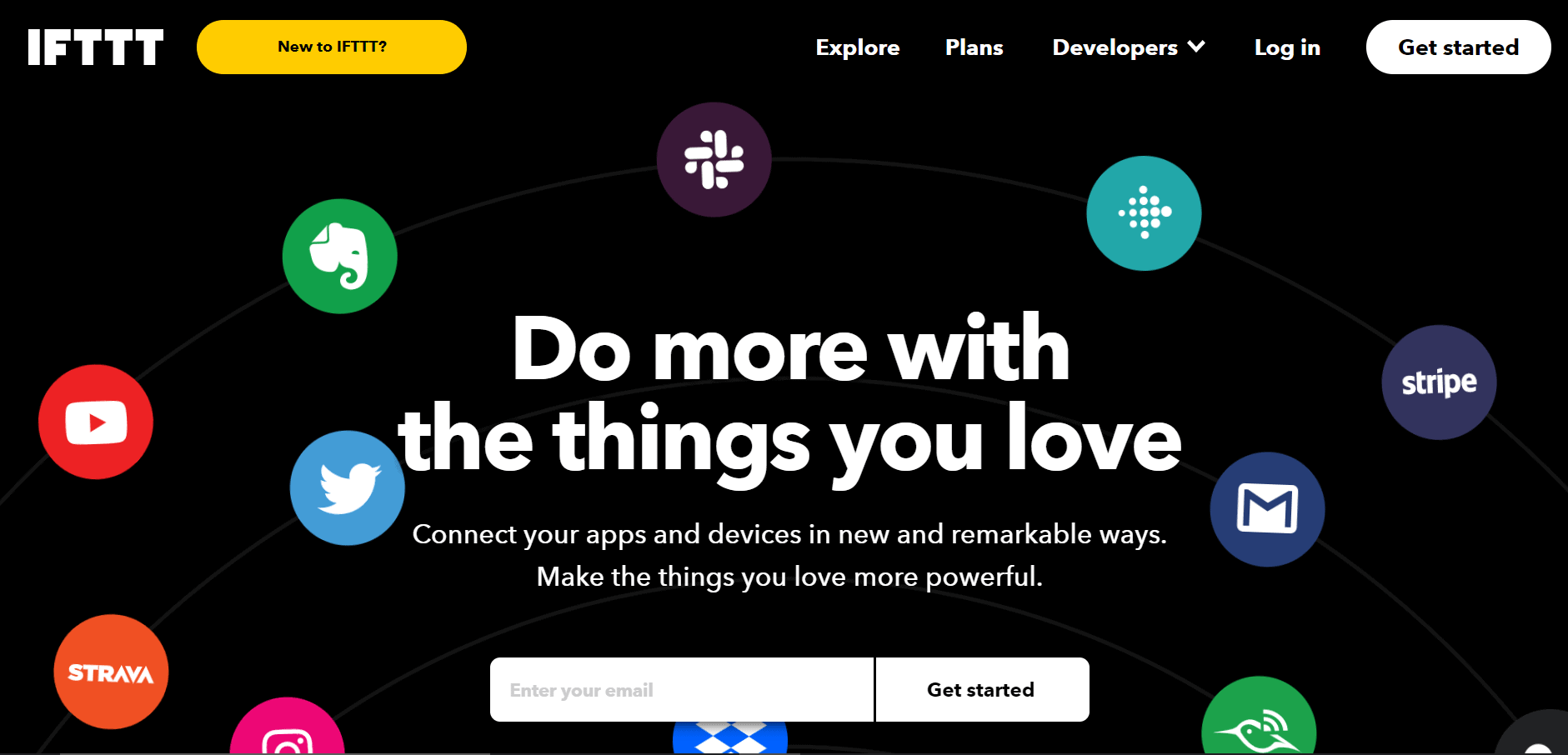 Quick Links:
FAQ's | Best Blogging Apps
🤑Is blogging worth it 2020?
You should probably start a blog in 2020. ... Despite claims that no one wants to read long-form content, or that all content will be delivered via video, the fact is, Blogging is still an extremely viable and effective medium for creating content and building an online business, even today.
😍How do bloggers get paid?
The two main ways bloggers get paid through ad networks are per impression or per click. Paid per impression – with these ads, the viewer does not have to click on the ad in order for the blogger to receive an income. ... "advertisers pay website owners based on how many people have seen their ads.
👉Can I start blogging with my phone?
The Blogger mobile app allows you to post, edit, save, and view your blog posts. Anyone with Android 5.0 and up can download the app. You can publish posts from anywhere, anytime with the app.
👏How do I choose a good blogging platform?
You'll also need to think about what kind of blog you want to create, now and in the future. As your blog grows, you may want to change the look of your site and add more features for your growing audience. That means it's important to choose a blogging platform that's flexible, with room to grow.
👌What has replaced Blogging?
The rise of social media, video sharing, and streaming (YouTube, Twitch, Facebook, Instagram, Twitter) seem to have replaced blogging, but that is not the truth, Blogging has only evolved.
🤔Why do blogs fail?
One of the reasons why bloggers fail is that they're not producing engaging, outstanding quality content. With so much content being produced, great content is the minimum bet for getting in the game. ... As a result, you can provide your audience with information that they wouldn't be able to access on any other blog.
Conclusion | Best Blogging Apps
WordPress on Social Media
Getting Started with the Figma WordPress Design Library https://t.co/kEuraVwZAr

— WordPress (@WordPress) April 28, 2021
Gmail on Social Media
https://t.co/hrLhG7UVs7 pic.twitter.com/tFYmMDW7pt

— Gmail (@gmail) April 27, 2021
Google Analytics on Social Media
Introducing the new Google Analytics, designed to help you get the essential insights you need to be ready for what's next. Read the announcement → https://t.co/5rRMdnVGYS pic.twitter.com/to4PV25j96

— Google Analytics (@googleanalytics) October 14, 2020
Evernote on Social Media
💡 Customize your Home screen and put the information you need front and center.

Add, remove, and reorder widgets and even change your background! 🎨

Home customization is only available in certain plans. Learn more below ⬇️https://t.co/1Rf38OaVc0#EvernoteTips pic.twitter.com/uKOyRPqaCB

— Evernote (@evernote) April 26, 2021
Quora on Social Media
We're excited to share our ongoing Q&A Session with @tsedal, Naylor Fitzhugh Professor of Business Administration at @HarvardHBS, where her work focuses on leadership development, global and digital strategy, and #remotework.

Submit your questions! https://t.co/alLa3hvhKr pic.twitter.com/LSn53AtUNY

— Quora (@Quora) April 28, 2021
Youtube studio app on Social Media
.@lunaypr1's new music video is almost here 🔥 Set a reminder to tune in for the premiere party on #RELEASEDonYT tomorrow at 11:45pm ET → https://t.co/PtsTWdOdnt pic.twitter.com/PPf54xbwpZ

— YouTube (@YouTube) April 28, 2021
Mailchimp on Social Media
Hilary Quartner is co-founder of @Hilma_co, a brand that makes natural health products. She explains how her team brainstormed the business plan. https://t.co/c8S5VJq68g

— Mailchimp (@Mailchimp) April 28, 2021
Any.do on Social Media
We just release dark mode for https://t.co/YBQ9ZNA7nc 🖤 #darkmode #betterlatethannever #stunning #toprequest pic.twitter.com/vgUo1FYxBl

— Any.do (@Anydo) October 21, 2020
Canva on Social Media
Everything was going well for Dr. Alin Gragossian except for a cough that wouldn't go away. Within twenty-four hours after being diagnosed with a heart condition, she fell into cardiac arrest.

Watch her story below, or read the thread.https://t.co/T55RAKGuy0 pic.twitter.com/i06nn80Efk

— Canva (@canva) April 23, 2021
Twitter on Social Media
now you can bless the Tweets in your Fleets with pics of baby pigeons or whatever pics and vids you want really

rolling out on iOS pic.twitter.com/LAtuRvTTFv

— Twitter (@Twitter) April 20, 2021
Upwork on Social Media
While extremely driven to find meaning and success in their professional lives, #Millennials are now evaluating work opportunities based on its contribution towards holistic wellness. @SandeepLumis @BT_India explains why.⤵️ https://t.co/lDItAdu5o3 #WorkLifeBalance

— Upwork (@Upwork) April 28, 2021
Buffer on Social Media
New! ⚡️You can now enjoy all of Buffer's Instagram engagement features for Facebook too. No more worrying about comments slipping through the cracks on either platform, Buffer makes it easy to connect with your community across both!

Learn more here: https://t.co/FHXQwHm460 pic.twitter.com/gVZfkRiAlN

— Buffer (@buffer) April 13, 2021
Whatsapp on Social Media
Nothing comes between you and your privacy. Messaging with a business is optional, and their chats are clearly labeled on the app. You are in control.

For more information, please read: https://t.co/55r1Qxv2Wi pic.twitter.com/HswXxRylHo

— WhatsApp (@WhatsApp) February 18, 2021
Telegram on Social Media
Introducing Payments 2.0, Scheduled Voice Chats, and Two Shiny New Web Versions https://t.co/uGFCI8BFdo

— Telegram Messenger (@telegram) April 26, 2021
Pocket on Social Media
"Languishing is the neglected middle child of mental health. It's the void between depression and flourishing — the absence of well-being."https://t.co/8E3F19Mm1f

— Pocket (@Pocket) April 28, 2021
Google docs on Social Media
❤️💛 🧡 Color us excited about this 💜 💚 💙 https://t.co/GS2FJiMbCw

— Google Docs (@googledocs) April 25, 2021
Facebook pages manager on Social Media
Budi started the Pendaki Indonesia Facebook Group as a way to share his love for nature with friends. Now, during their holy month of Ramadan, the Group is using lessons learned on the trail to help make a positive contribution to nature and their community. pic.twitter.com/QPFQ7qZQmk

— Facebook (@Facebook) April 26, 2021
IFTTT on Social Media
Ask our CEO Linden ANYTHING.
Join us for all the answers at 10 AM PDT.https://t.co/J4nTsnk1My pic.twitter.com/Uml4fHZTLA

— IFTTT (@IFTTT) April 26, 2021
Google analytics Popular Video
Evernote Popular Video
Quora Popular Video
Mailchimp Popular Video
Any.do Popular Video
Canva Popular Video
Twitter Popular Video
Upwork Popular Video
Whatsapp Popular Video
Google docs Popular Video
Facebook pages manager Popular Video
IFTTT Popular Video