Top 5 Best Keyword Everywhere Alternatives 2023 
Here are the best alternatives to Keyword Everywhere: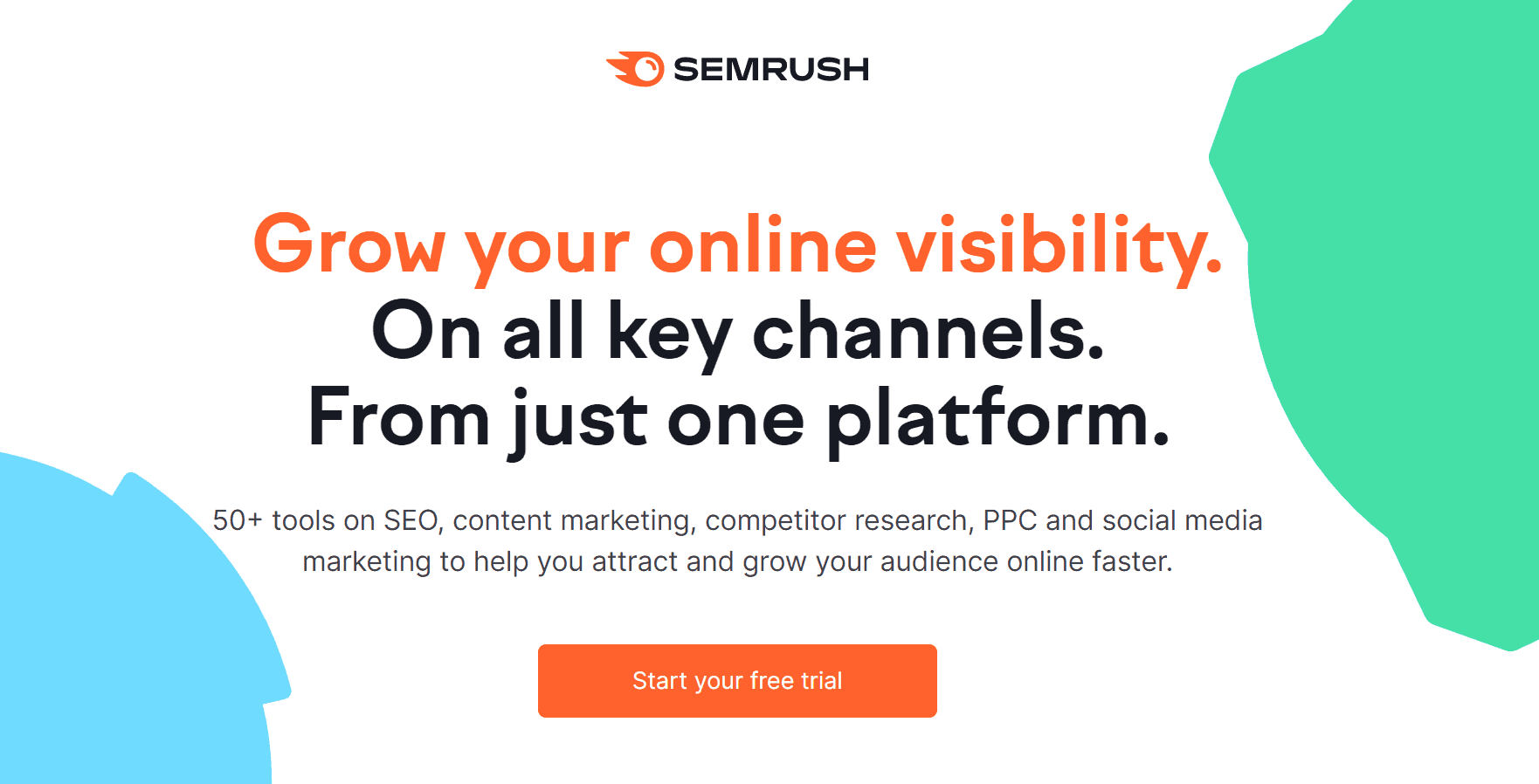 It is one of the most leading SEO tools on the internet. It has been in the field since 2008. It occupies the first position on the list of the best alternatives for keyword research. 
At present, there are about 5 million active users of SEMrush. 
SEMrush has a "Keyword Magic Tool" which lets you find the keyword difficulty, search volumes, cost per click (CPC), global volume, similar and long-tail keywords, and more. 
It is kind of an all-in-one tool that serves all your marketing purposes at the same time. 
Features 
It's social media tracker 

Position tracking 

A keyword research tool that assists you to have keyword ideas in 16 languages and from 140 geodatabases) 

Competitive research

Link building tools

Backlink audit 

Advertising research

Brand monitoring

On-Page SEO checker 

Site audit 
Looking for an Amazon keyword research tool and all-in-one tool. Check out the Helium 10 Review and find if it's worth it.
Pricing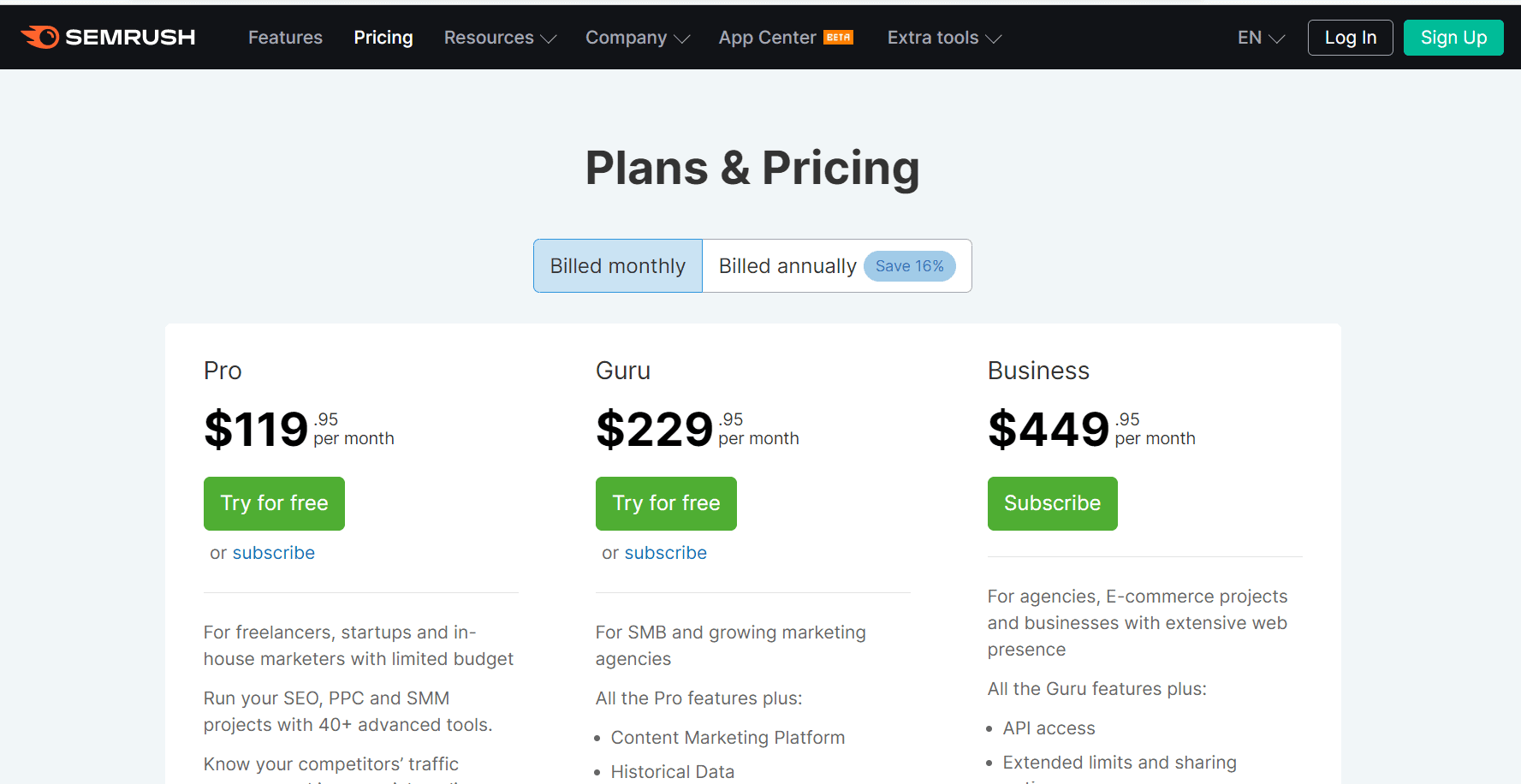 Pro plan: $ 99.95 per month 

Guru plan: $199.95 per month 

Business plan: $399.95 per month 
Review: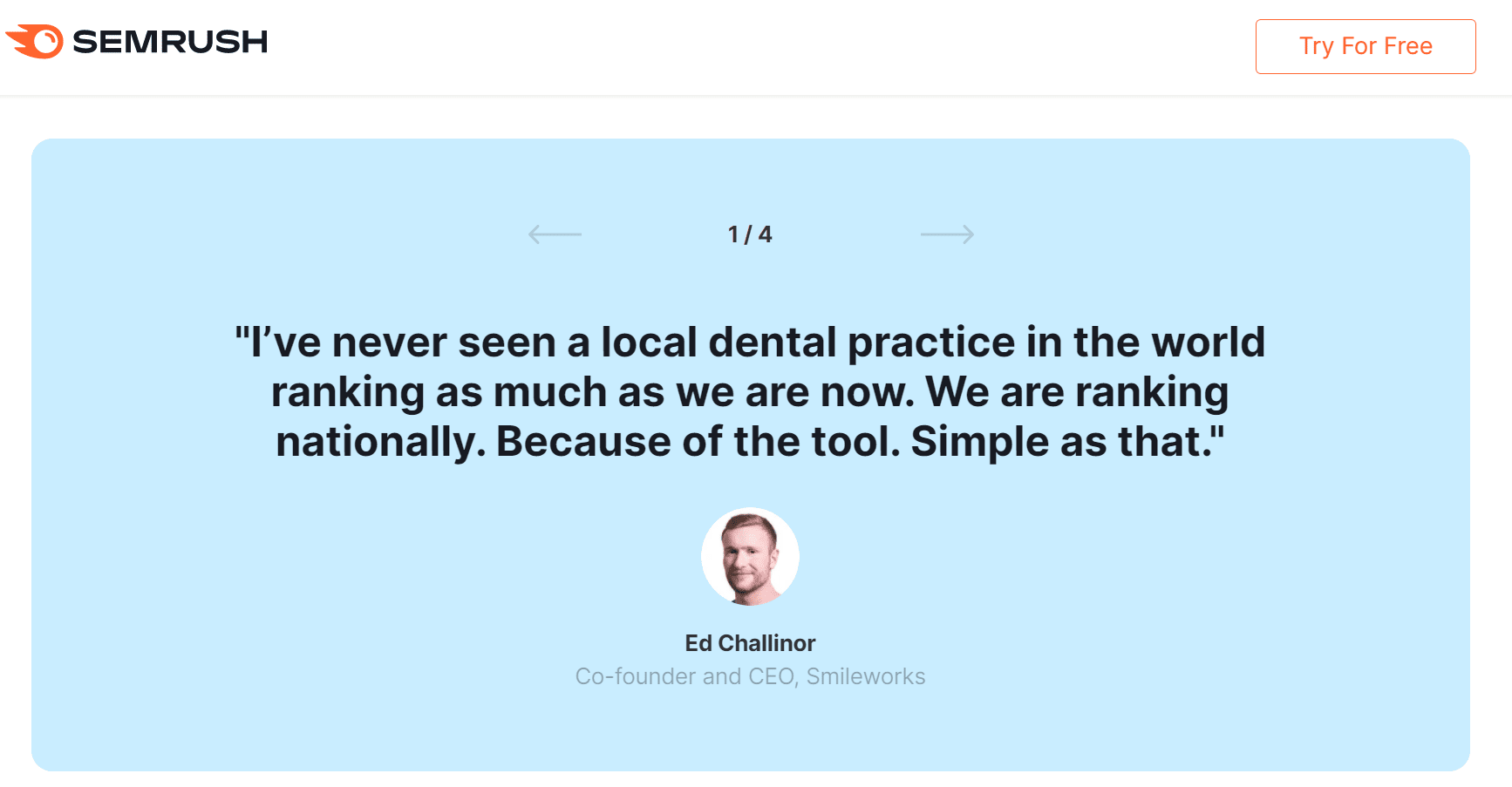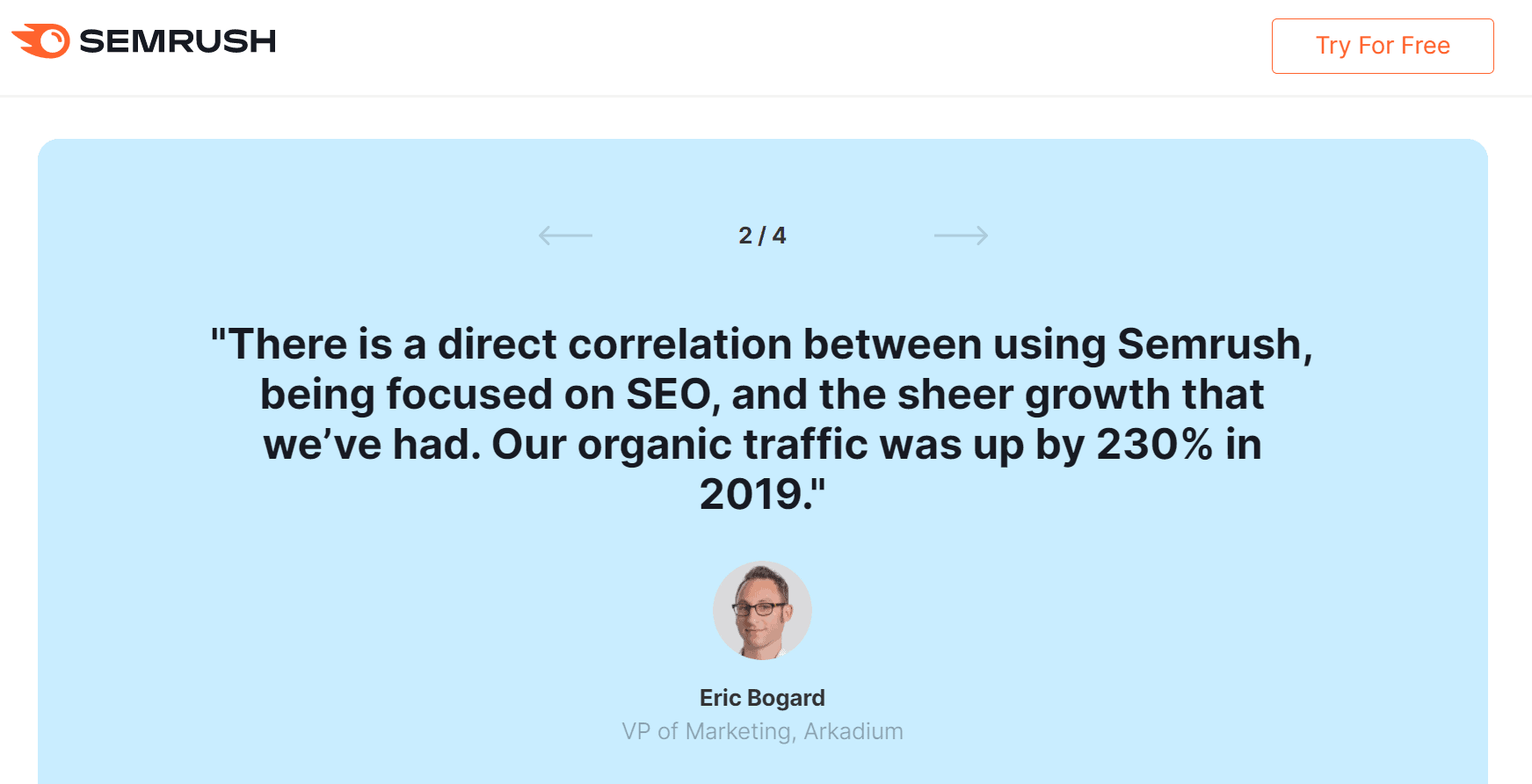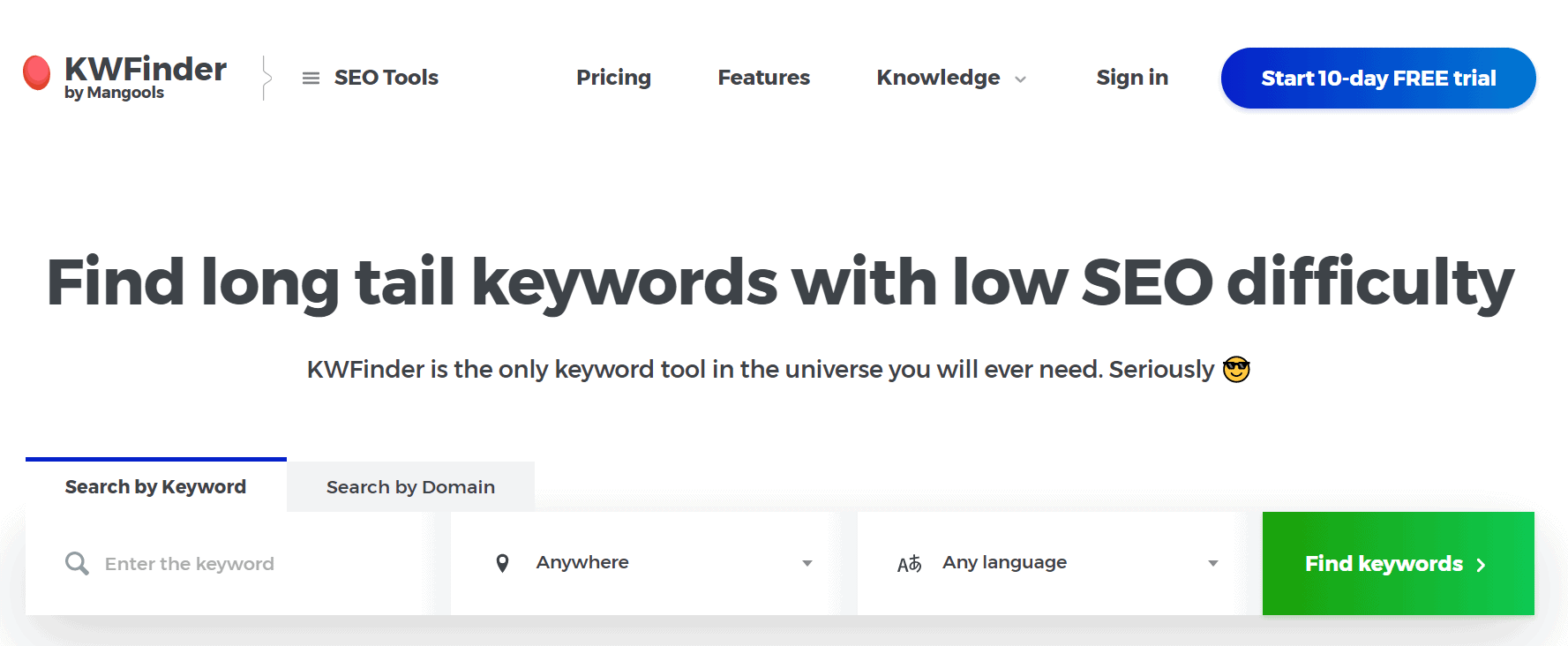 It is a very dedicated keyword research tool and very recommended for beginners and professionals too. 
There are two ways to look for suitable keywords. 
Enter a keyword in the search box, select language, country, and hit the

find keywords

button. 

Enter the domain of your competitors; click on

find keywords.

It shows you the best keywords or phrases on which your rivals rank on the Search engine results page. 
Features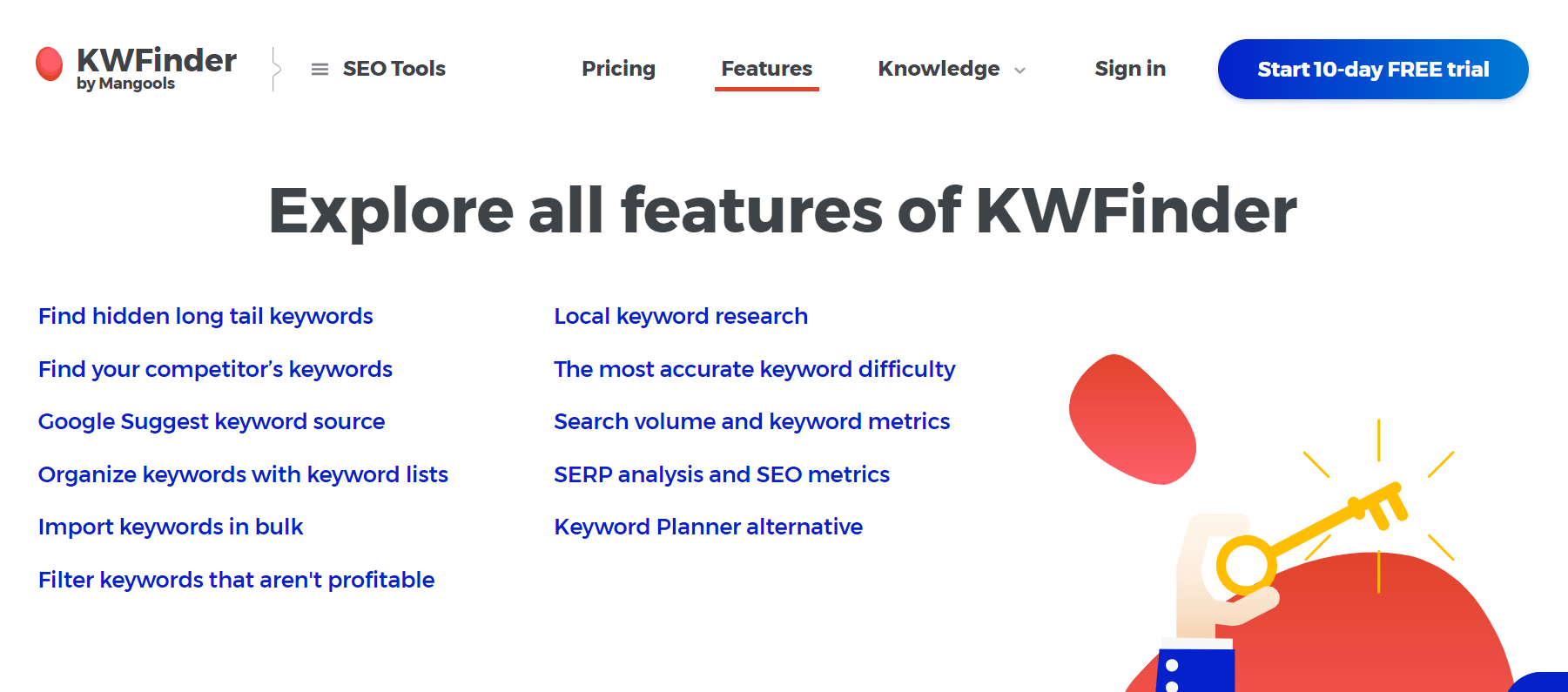 Allows you to find keywords in almost any language you want. You can choose your suitable language, country and start finding keywords! 

You can find question-based keywords to optimize your content for your future snippets. 

Allows you to import an excellent and useful list of keywords to see metrics like trends, search volumes, PPC, CPC, etc. Just import the list, and you're good to go! 
Pricing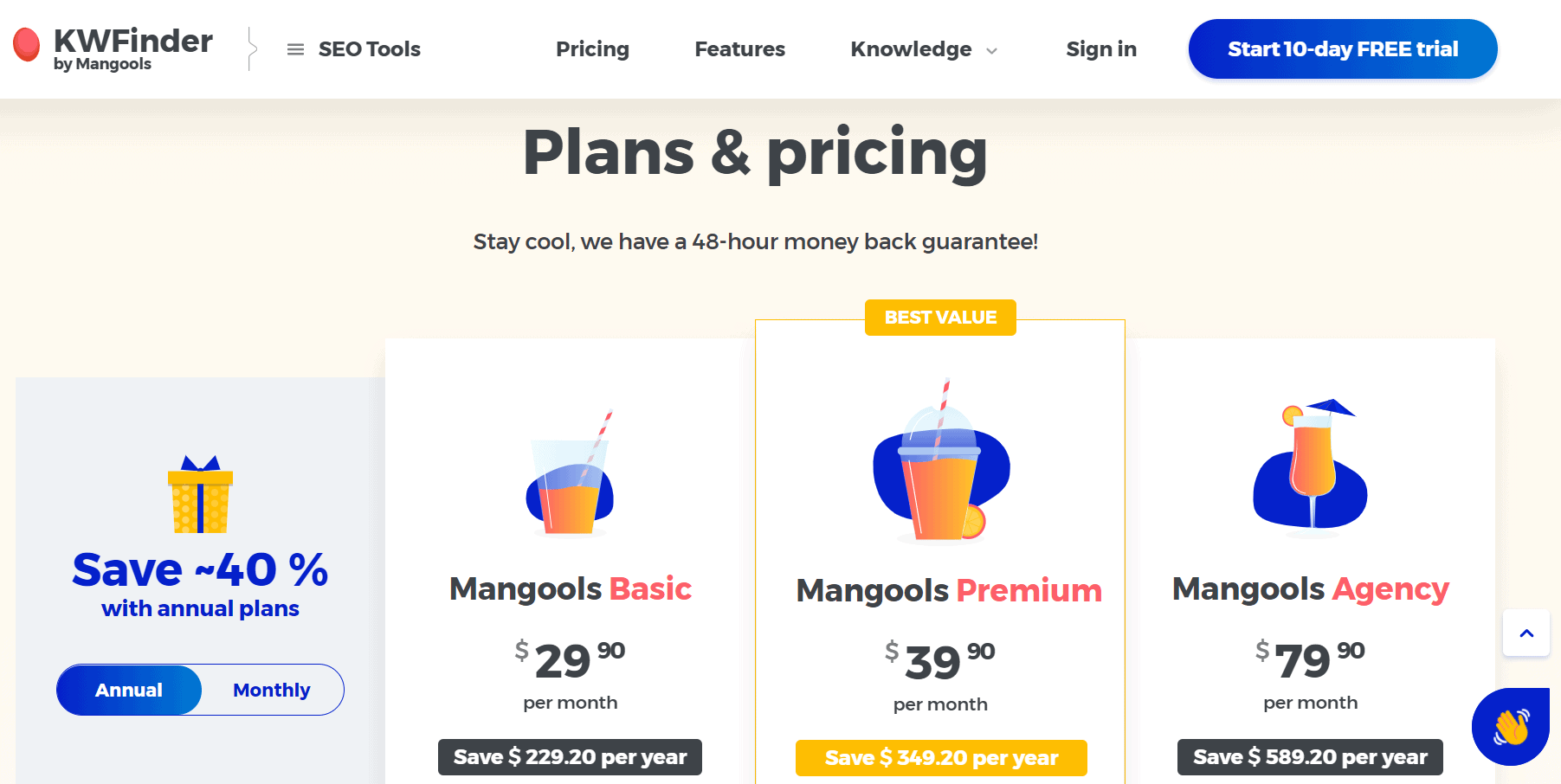 Basic: $49 per month. 

Premium: $69 per month 

Agency: $129 per month 
Review: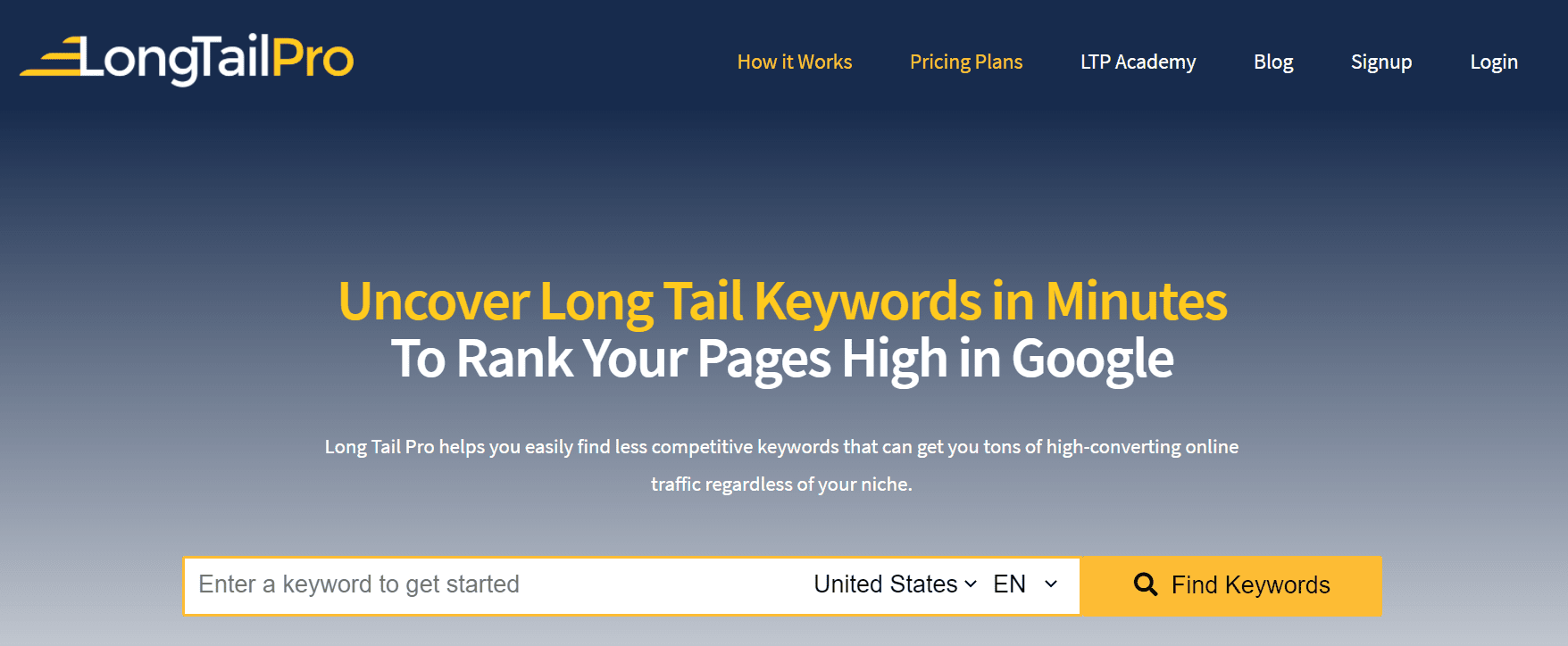 This tool helps you find less competitive keyword phrases that boost your search engine traffic by a lot. 
Features 
It has a competitor keyword mode which helps you to know the keyword strategy of your rivals. It helps with your in-depth metrics analysis like citation flow, site age, referring domains of your rival's domain, trust flow, etc. 

Measures viability of keyword ideas on a scale of 0 to 100. It has color codes pre-decided for keyword difficulty level. Green means easy, yellow means moderately tricky, and unshaded means out of your reach. 

It consists of an in-built Rank Tracker feature that assists you with checking the keyword ranking of your site and find out if your strategy works or not. 
Pricing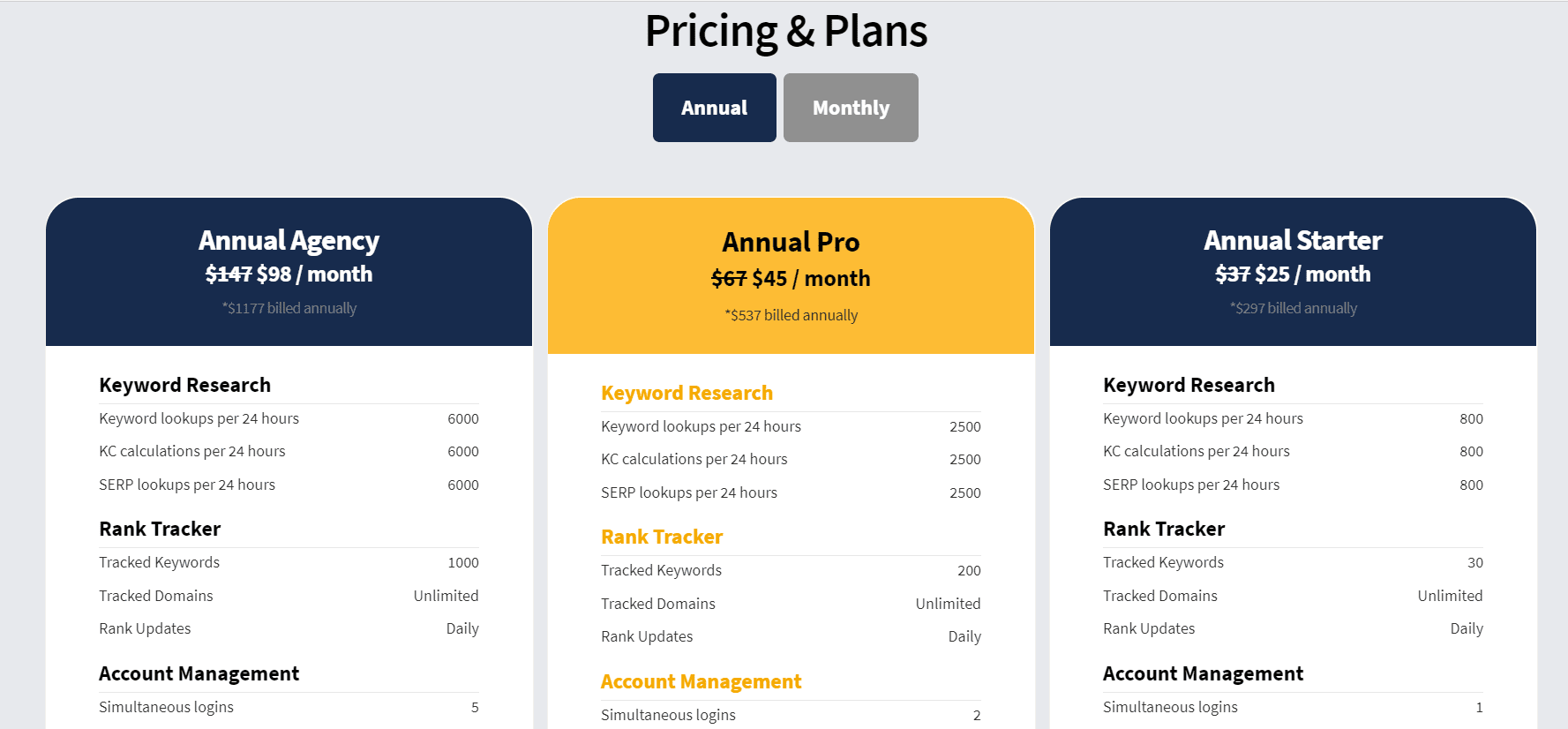 Monthly Plans 
Starter: $25.90 per month. 

Pro: $46.90 per month. 

Agency: $102.90 per month. 
Annual Plans 
Starter: $207.90 per year. 

Pro: $375.90 per year. 

Agency: $823.90 per year.

 
Review: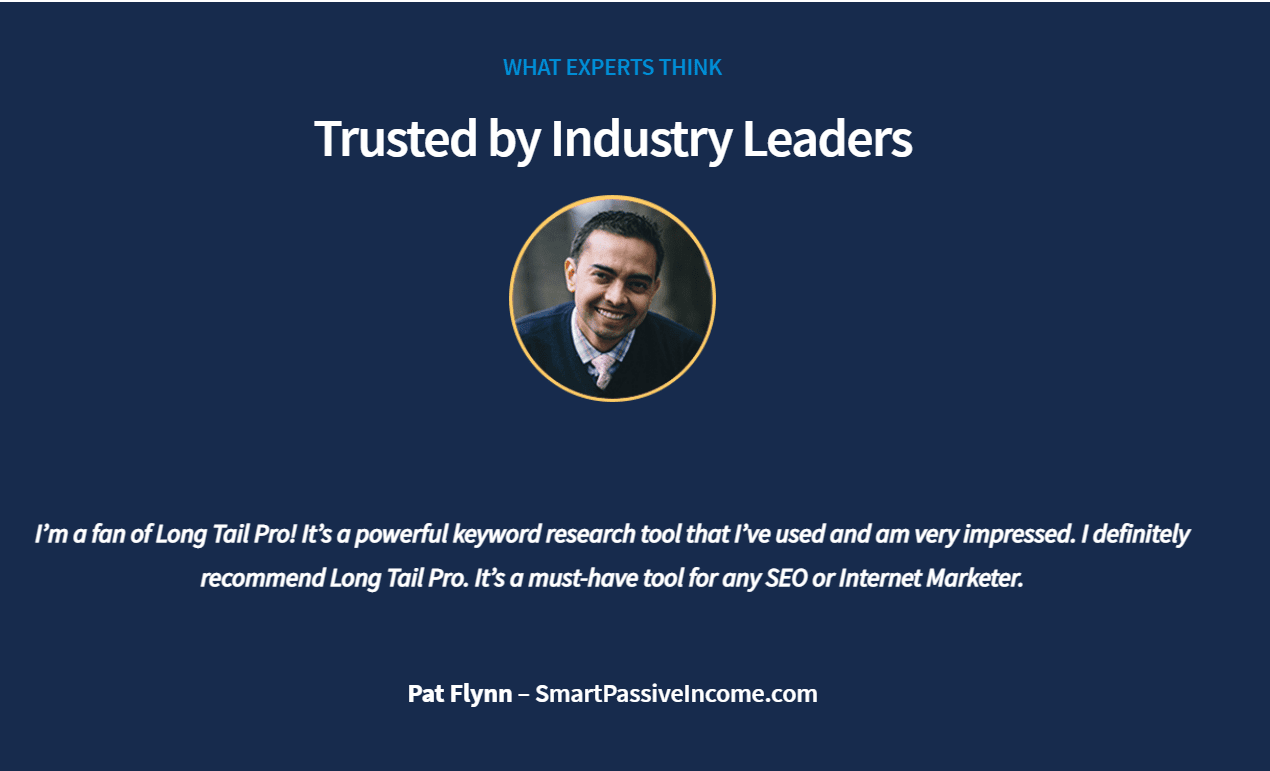 4) Ubersuggest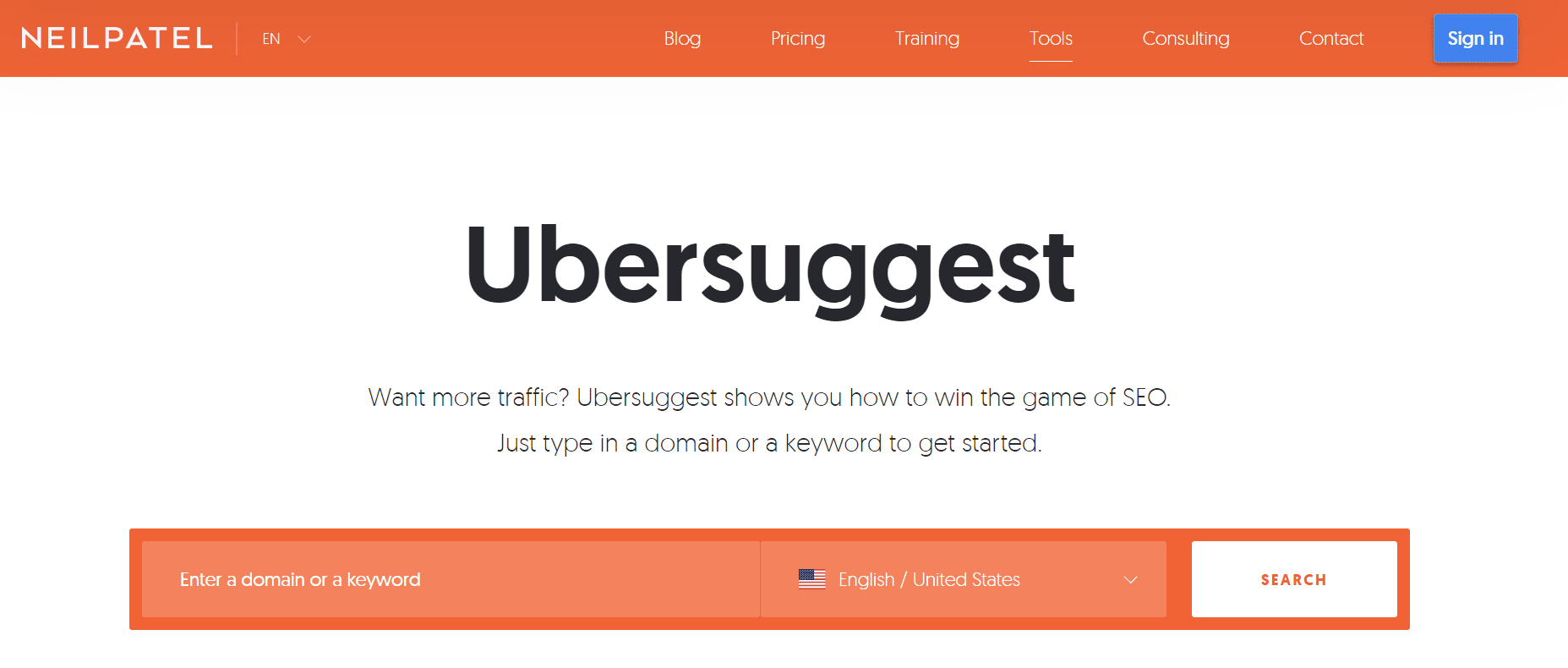 Ubersuggest is developed by Neil Patel and is a freemium tool. It's one of the best keyword research alternatives on the internet. It's very affordable, and the details are mentioned below. 
They've also launched their chrome extension very recently. 
Features 
Shows the top-performing pages of your site along with your competitors' site. 

Domain overview. 

You can find phrases with volume and SEO difficulty. 

You will have a lot of content ideas when you use this tool. It gives you an idea as to which piece of your content is performing well on search engines. 

Backlink data – you can analyze your backlink profile along with your rivals'. 
Pricing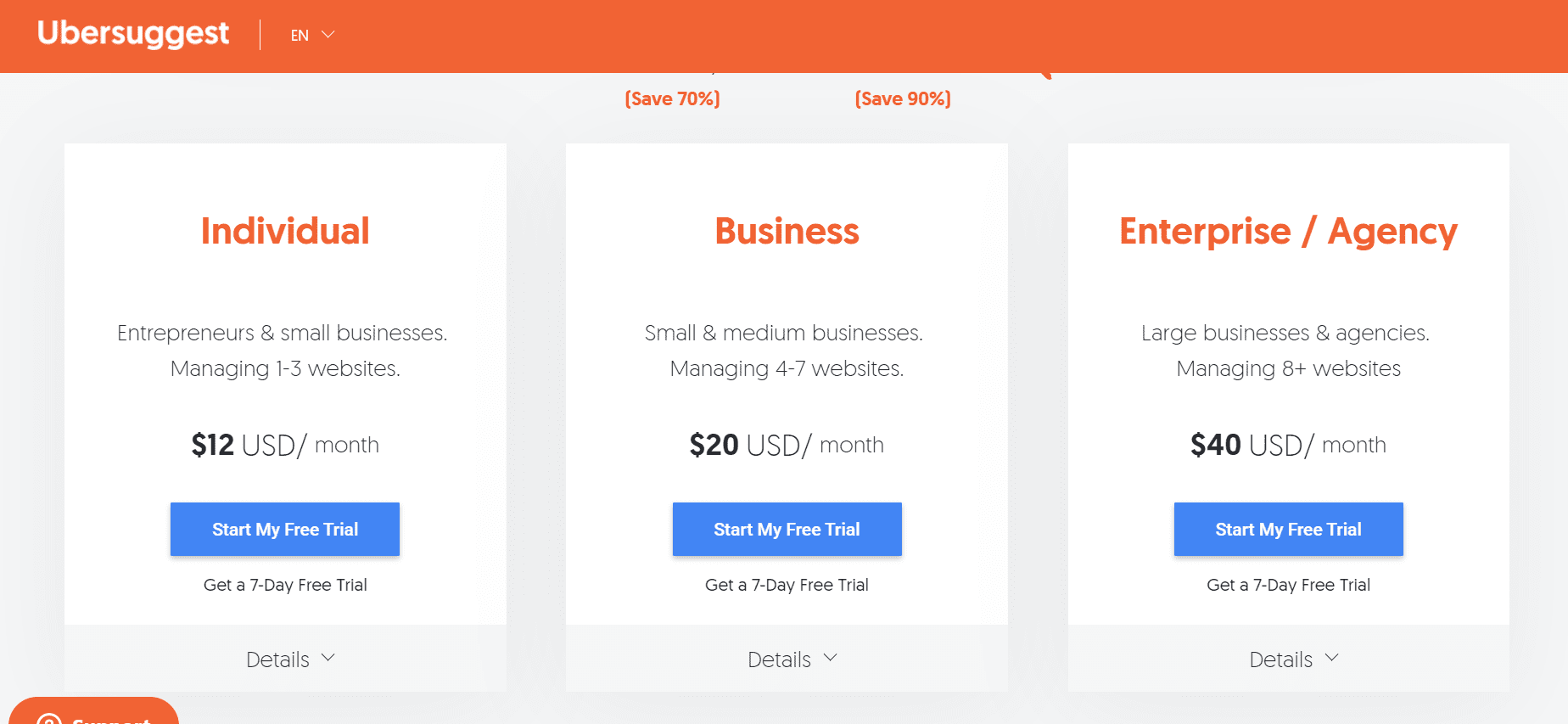 They offer a free seven days trial so that you can test the software before you switch to the premium plan. It also has a free version. 
Individual: $29 per month. 

Business:$49 per month. 

Enterprise: $99 per month. 

Serpstat is also one of the most popular keyword research alternatives. Its features are mentioned below. 
Features 

It's excellent keyword research. 

Advertising analysis that helps you to run PPC and campaign. 

A significant content marketing ideation. 

Rank tracking monitoring. 

Market intelligence – to learn from your competitors. 

On-page audit. 

Report and infographics. 

Backlink analysis. 

Competitor research helps you to have a watch on your competitors. 
Pricing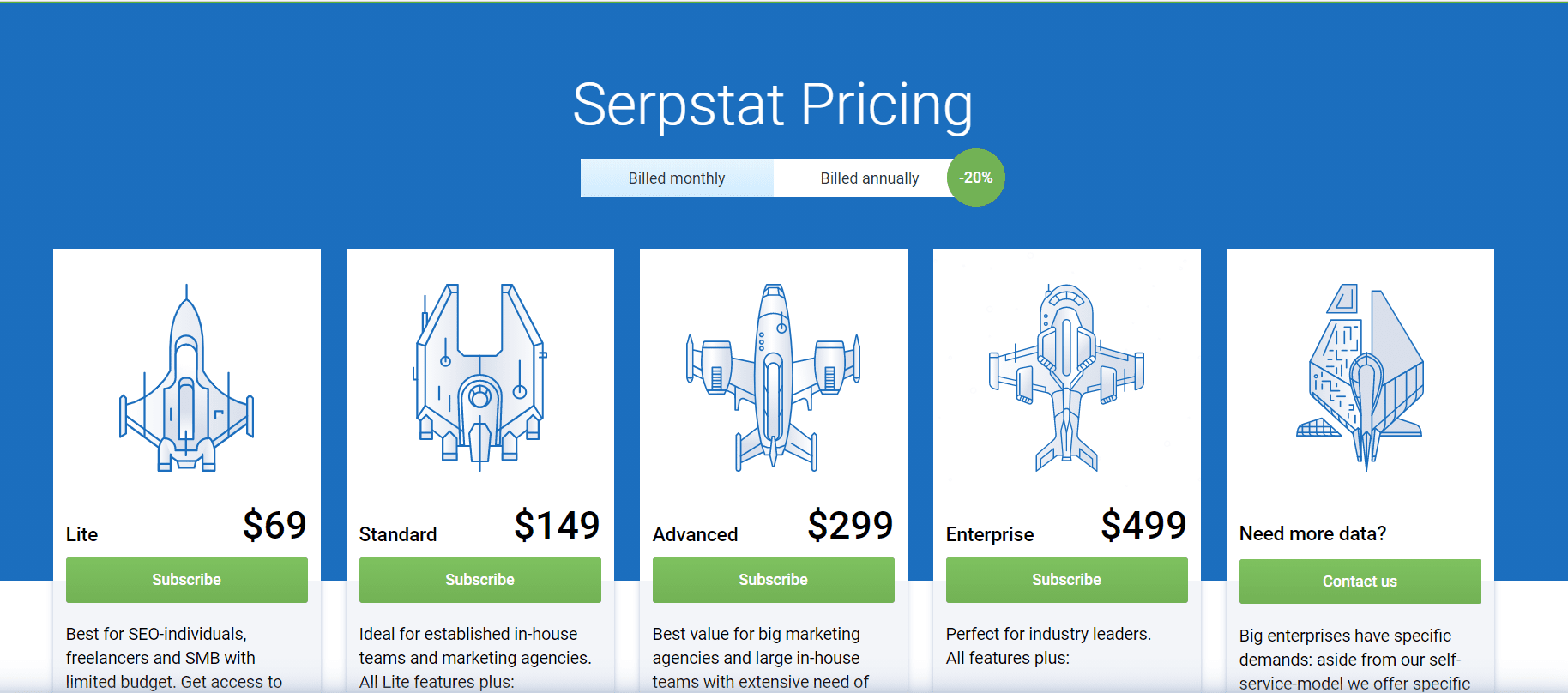 Lite: $69 per month. 

Standard: $149 per month. 

Business:$299 per month. 

Agency: $499 per month. 
Review: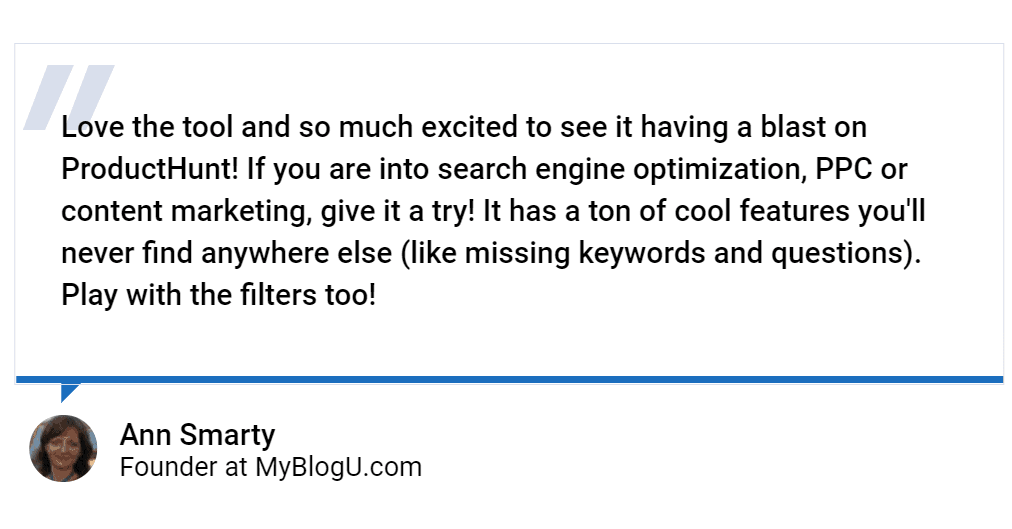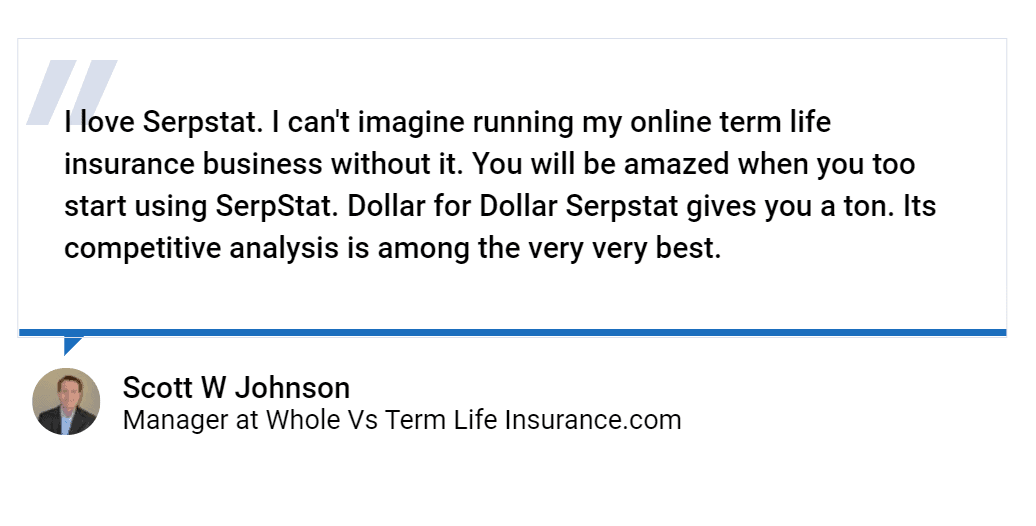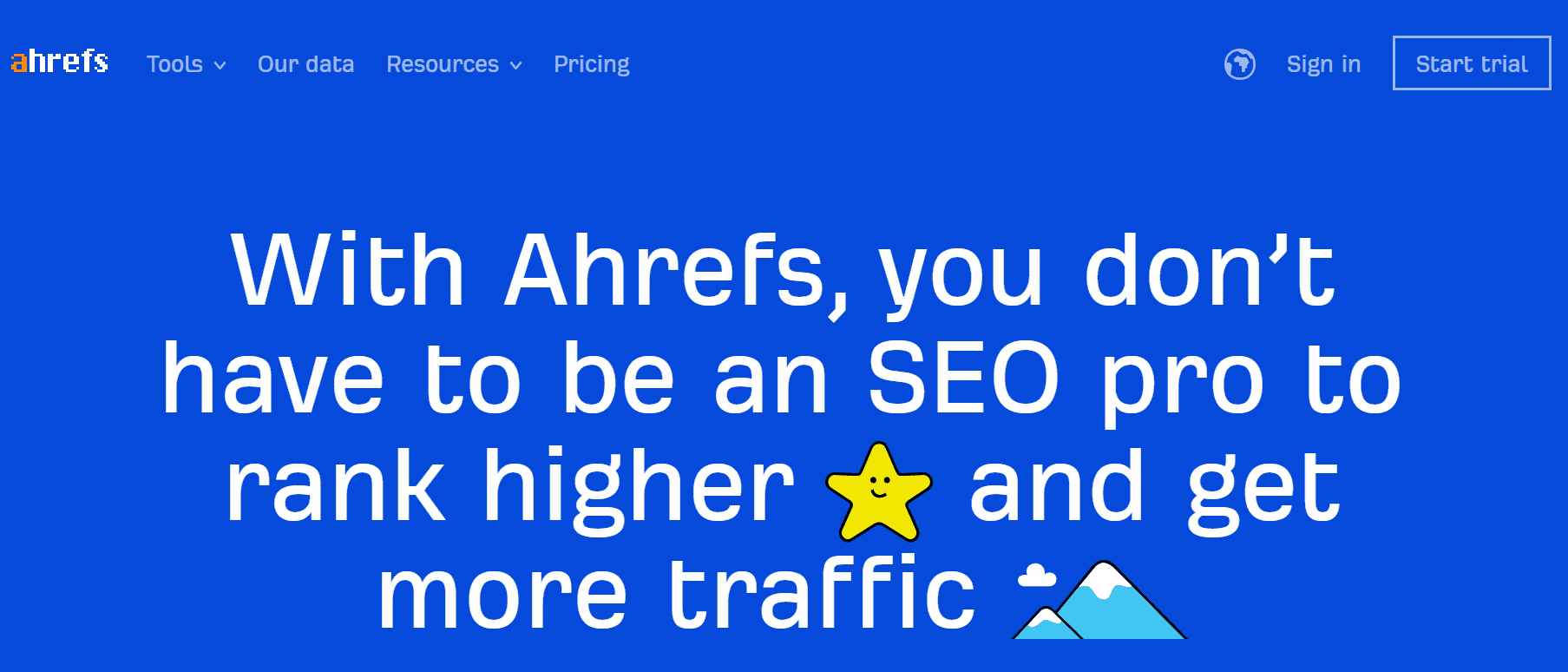 Ahrefs is a premium tool for SEO. It's a very robust tool for searching keywords. With over 2000 servers, Ahrefs spreads worldwide and has one of the most significant keyword databases with 10.2 billion keywords. 
Features 
The Keyword Explorer function helps you choose exact keywords, including search volume, difficulty level, CPC, etc. 

Site Audit allows you to perform the screening of your entire website to know your site's health. 

The site explorer for domain and competition analysis. 

You can track your blog ranking via Rank Tracker. 

Content explore helps you to discover top-performing content on various niches. 

You can compare several domains to check which one performs better. 

With the content gap, you can find multiple keywords in your competitor's rank. 

Ahrefs notifies you when it finds new and lost backlinks. 

Link Intersect Tool helps you to find websites that link to your rivals' sites. 
Pricing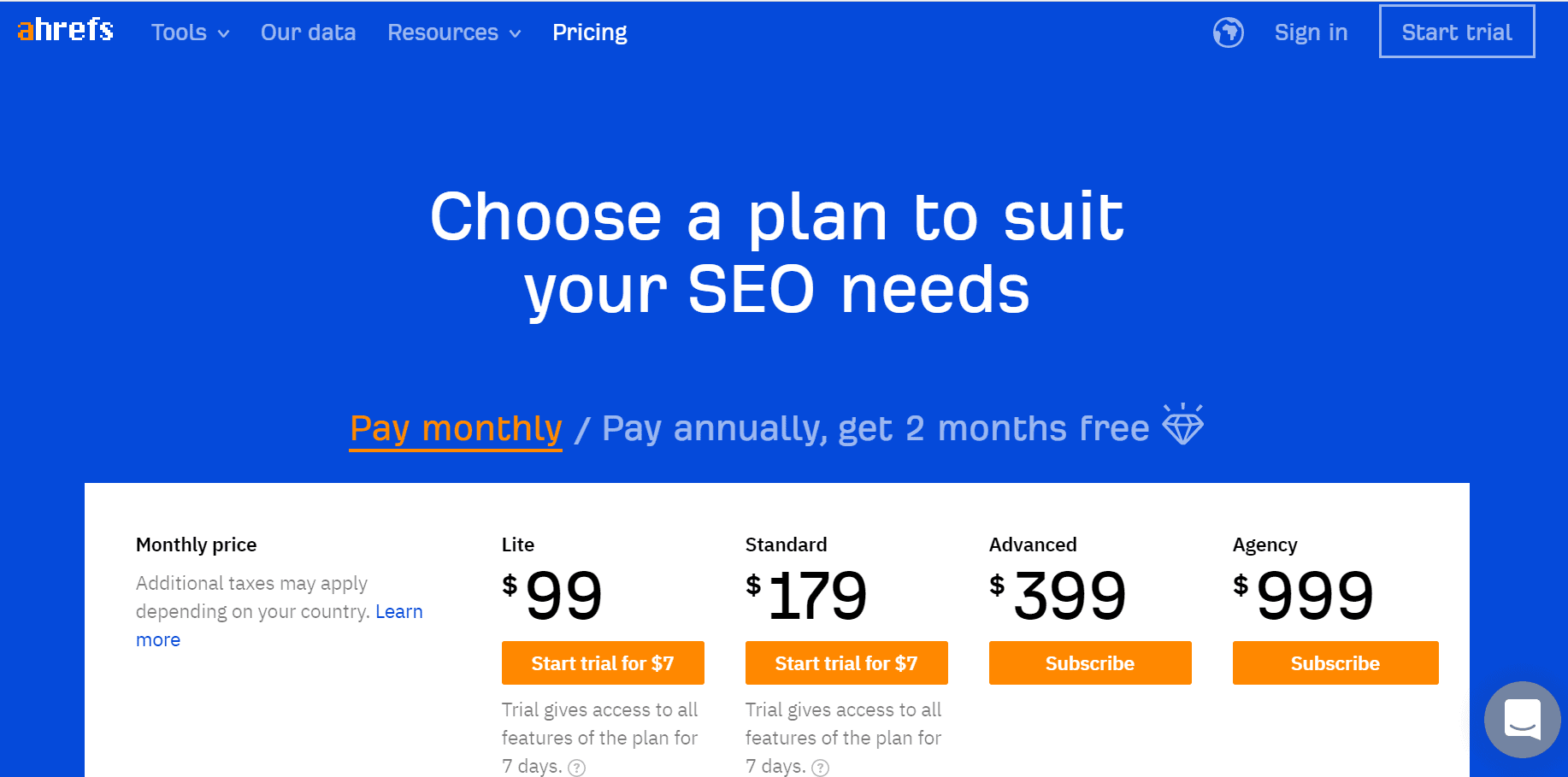 Lite:$99 per month. 

Standard:$179 per month. 

Advanced: $399 per month. 

Agency: $999 per month. 
Review: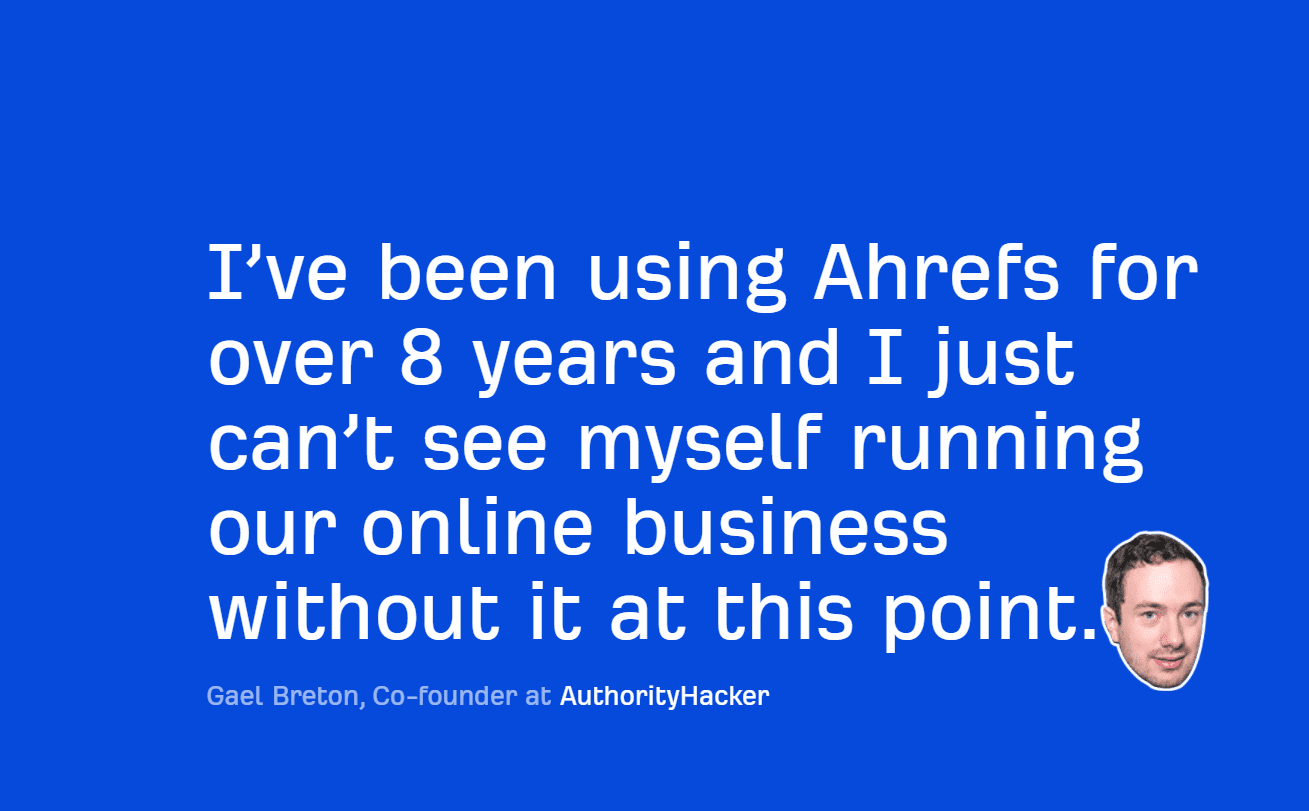 Quick Links:
FAQs| Alternatives For Keyword Research 
🌹What is Semrush used for?
Semrush is an all-in-one tool suite for improving online visibility and discovering marketing insights. Our tools and reports are able to help marketers that work in the following services: SEO, PPC, SMM, Keyword Research, Competitive Research, PR, Content Marketing, Marketing Insights, Campaign Management.
👀Is Semrush free?
You can use Semrush for free with limited functionality, or choose one of the three main plans: Pro, Guru, and Business.
✔Is Semrush good?
Semrush is a really solid SEO tool that gives you all the key data you'll need for a successful SEO project. ... But overall, Semrush is a very good solution that provides you with the key information you'll need to improve your search rankings.
😃Which is best SEO tool?
Best Search Engine Optimization (SEO) Tools Ahrefs: SEO Keyword Tool. ... Google Search Console: Top SEO Tool. ... SEMRush: Marketing SEO Tools. ... KWFinder: SEO Keyword Tool. ... Moz Pro: SEO Software. ... Ubersuggest: Keyword Tracking Tool. Answer The Public: Free SEO Tools. ... SpyFu: Free SEO Tools.
Conclusion | Alternatives For Keyword Research 2023
And with that, you will have the top 5+ best Keywords Everywhere alternatives. 
Choose one wisely and use them to improve your site's performance. 
Tell us which one of these tools did you like the best. 
Popular Videos | Alternatives For Keyword Research 
1) SEMrush
2) KWFinder by Mangools 
3) LongTailPro
Social Media | Alternatives For Keyword Research 
1) SEMrush
Do you know what the difference is in your audience's search behavior based on their device? 👀 @aleyda created this GDS Dashboard to make it easier for you to analyze it! https://t.co/exXqrP5gsi.

— Semrush (@semrush) April 29, 2021
We've been waiting for direct Instagram Posting for a long time, and now, we've made some major updates—any users can schedule their Instagram posts and we'll do it all from the suite! No more reminders, no more manual posting! 🔥 https://t.co/E8dKCLLcFA p
ic.twitter.com/FVM8KnwzgK

— Semrush (@semrush) April 29, 2021
2) KWFinder by Mangools 
Everybody knows that @bill_slawski ⚓ is an SEO legend!

BUT did you know that he's been in the industry longer than Google exists?

In this interview, he has shared some of his wisdom with us 📖 https://t.co/b0tTlkKpeI

Feel free to read & let us know what you liked the most✌️

— Mangools (@mangools_com) April 26, 2021
Even if you have no intention to rank your images in Google Image Search, there are benefits to spending time on image metadata.

Example 🖼️
Always give your file a descriptive name before uploading it. Your data will better reflect the actual content within the image.

⬇️⬇️⬇️ pic.twitter.com/hIa1waBPnq

— Mangools (@mangools_com) April 22, 2021
3) LongTailPro
#SEO #SEOTipshttps://t.co/81iimoUCD1

— Long Tail Pro (@longtailpro) March 31, 2020
#SEO #SEOTipshttps://t.co/tgkcRcMmpv

— Long Tail Pro (@longtailpro) March 17, 2020
4) Ubersuggest
It's been a lot of fun, but now its time to move on.
Thanks to the friends that helped me in this journey: I wish you all the best <3 pic.twitter.com/XTSGbIIJeA

— Übersuggest (@ubersuggest) February 18, 2017
Cool infographic: "Top 6 Most Powerful Latest SEO Strategies 2016 With Tips and Tools" https://t.co/MqTBLJidmG

— Übersuggest (@ubersuggest) March 6, 2016