This tool lets you create videos and presentation slides by combining video clips, music templates, and photos. It's an advanced version of MS PowerPoint. 
The only drawback is the fact that Animoto doesn't have any advanced features. So this was only used by beginners like students and entry-level video marketers.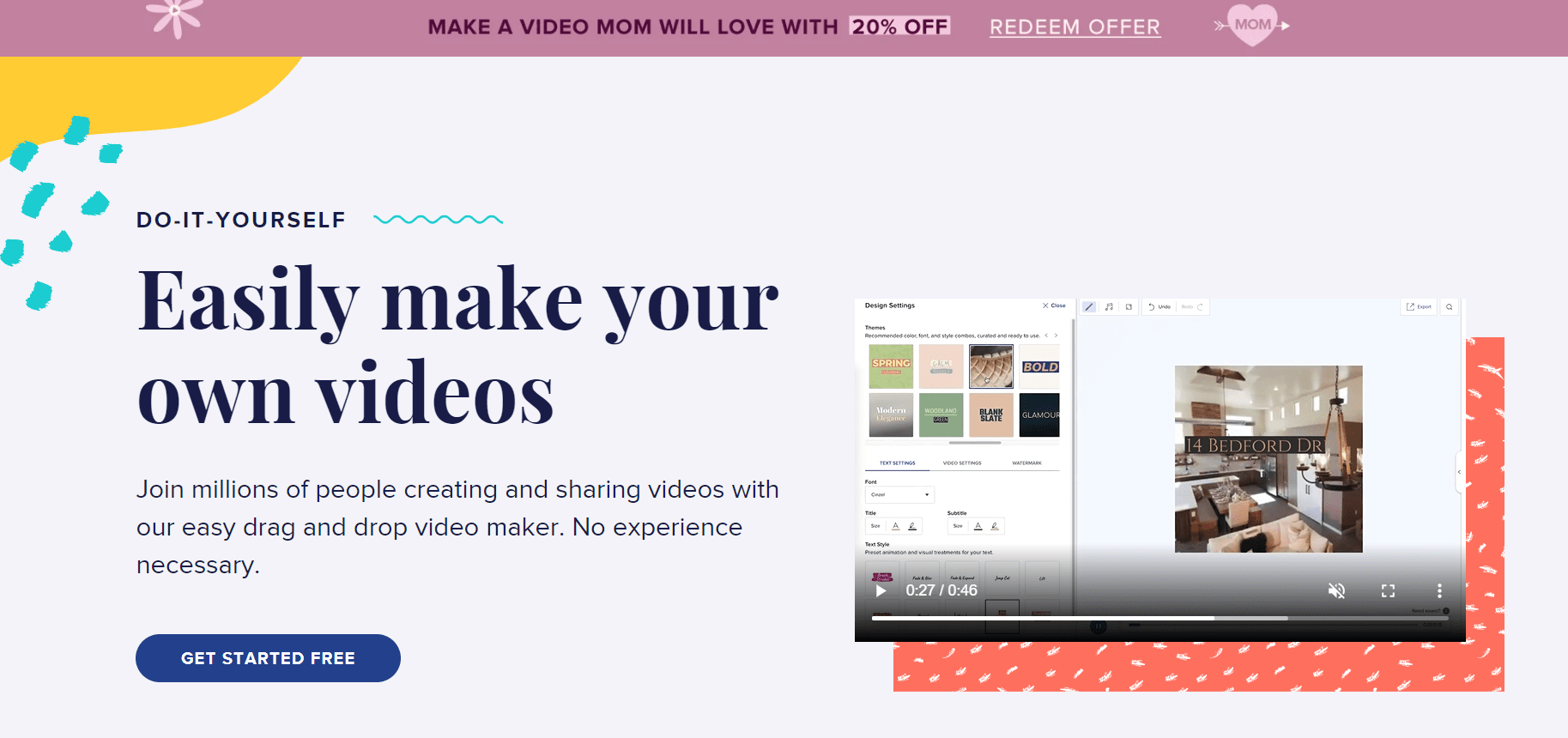 Let us now look for the best Animoto Alternatives of 2023. 
1) Filmora9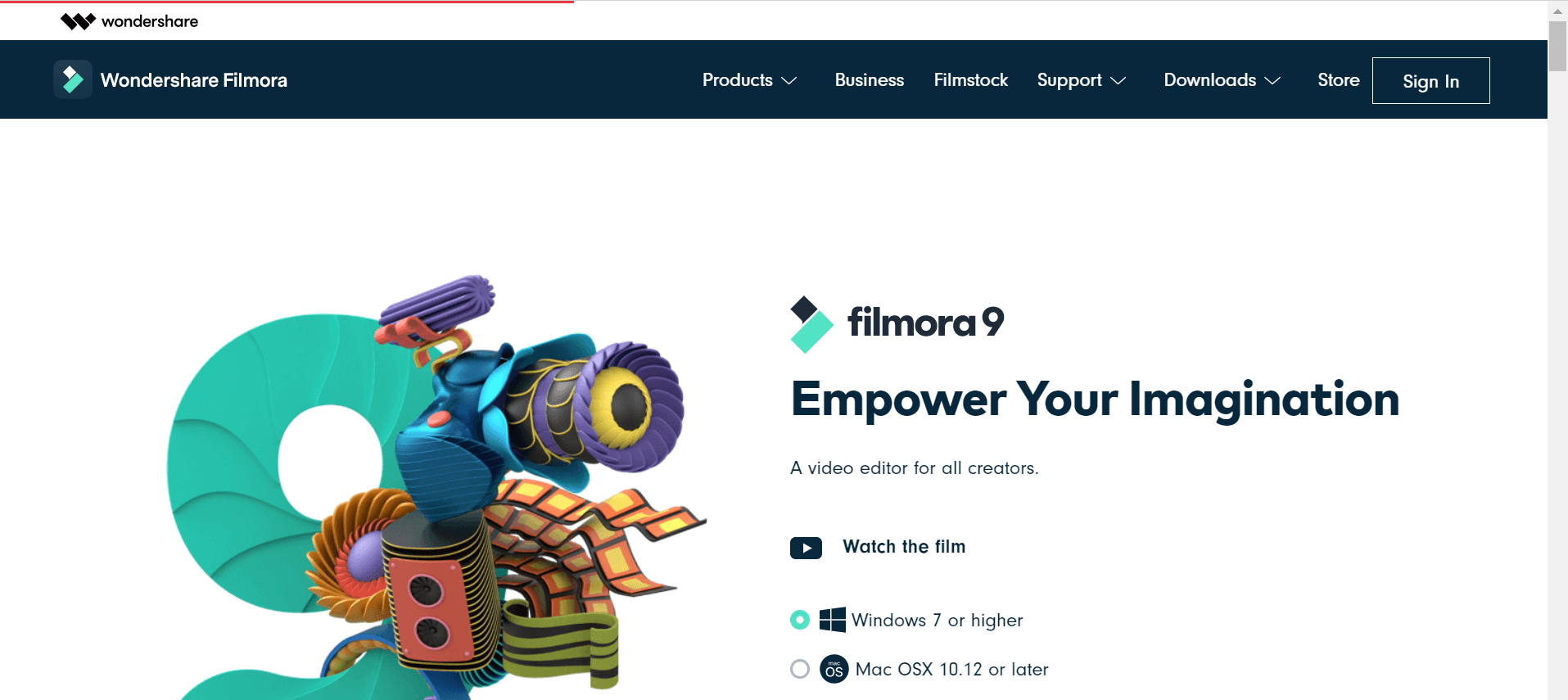 More than 50000000 users actively use this tool. It gives you access to create and edit videos professionally. It is effortless to use and operate and creates fantastic videos. 
Pricing 
There is a forever free plan with certain restrictions. But here are the premium plans which can be used on Mac and Windows devices.  
Monthly: All features at $7.99
Annual: All features and access to Filomora9 at $39.99 per year.
Lifetime: This can be bought at a one-time payment if $69.99 and gives access to premium features.
Review: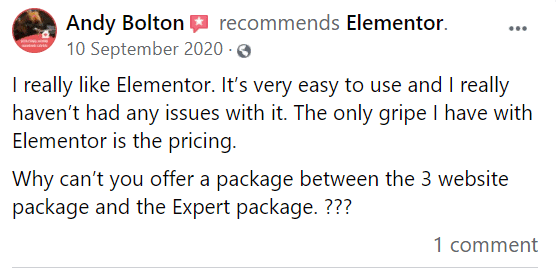 2) FlexClip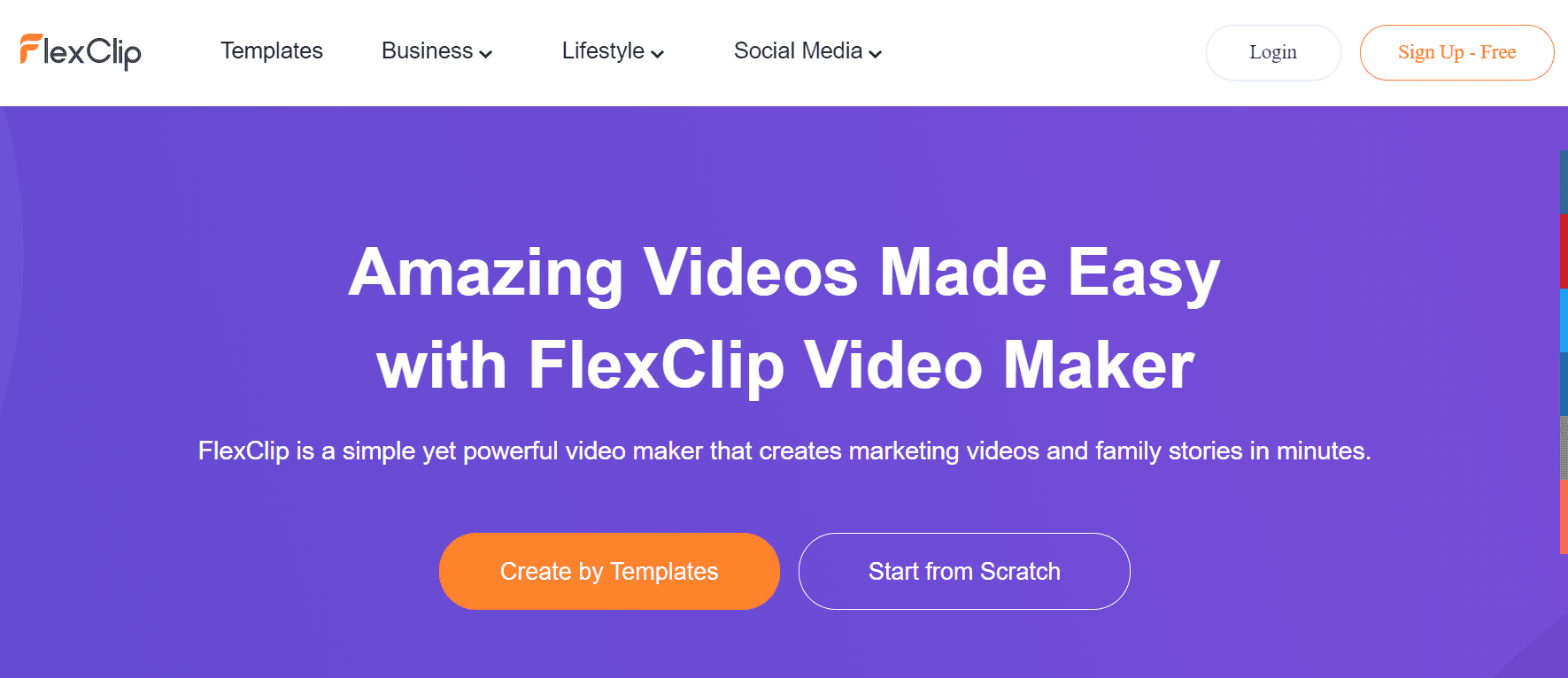 Create and edit videos with minimal time and effort. It's effortless to use and liked by a lot of users. 
Pricing 
With the free plan, you can make videos in 480p and without a watermark. But here are the premium plans. 
All bills are planned yearly. 
Basic: At $4.99 per month.
Plus Plan: $7.99 per month.
Business Plan: $19.99 per month.
Review: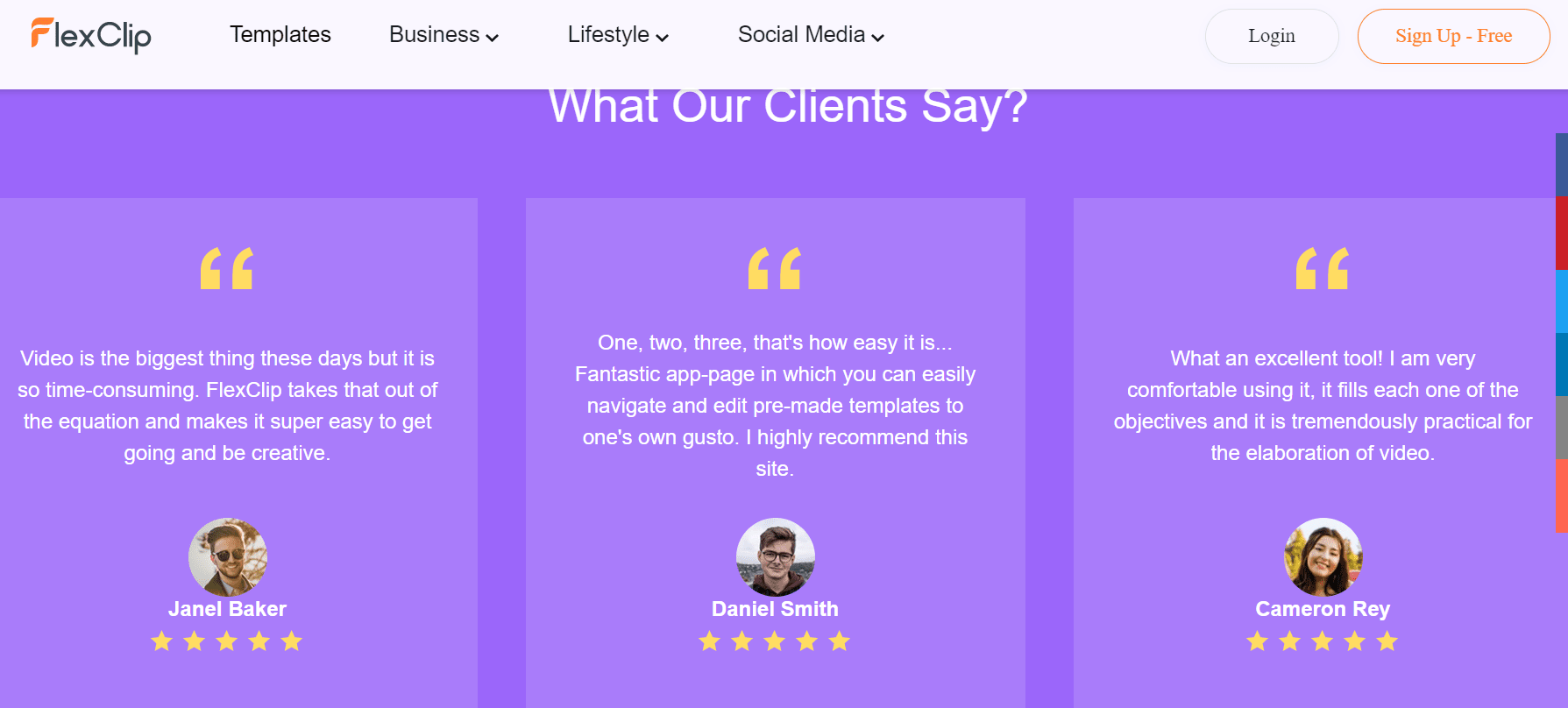 3) Vegas Movie Studio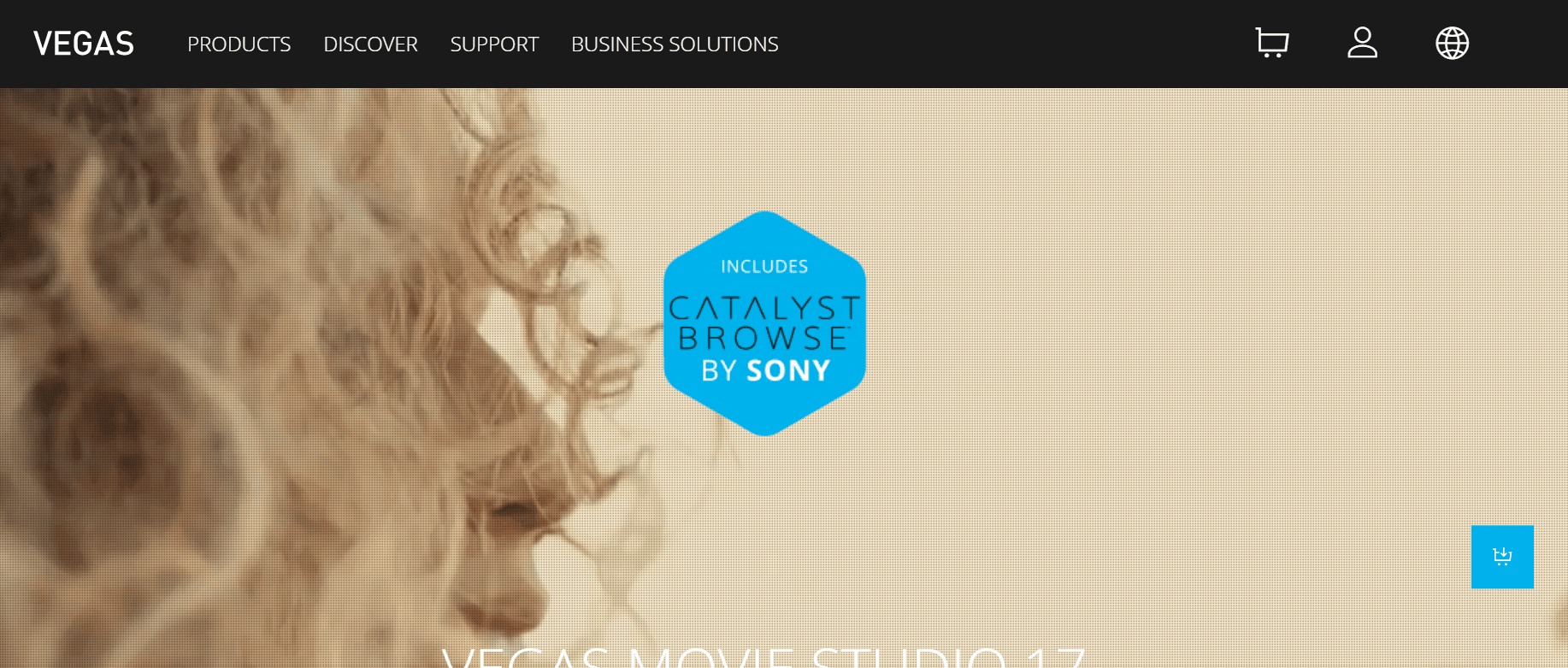 It is one of the Vegas series products that will make your video editing job so easy. And now your videos will look nothing less than a Hollywood movie. 
You can create a video easily in only five steps. 
Pricing 
Vegas Movie Studio 17: Basic editing features at $49.99.  

Vegas Movie Studio 17 Platinum: Advanced editing features at $79.99. 

Vegas Movie Studio 17 Suite: A complete editing package at $139. 
Review: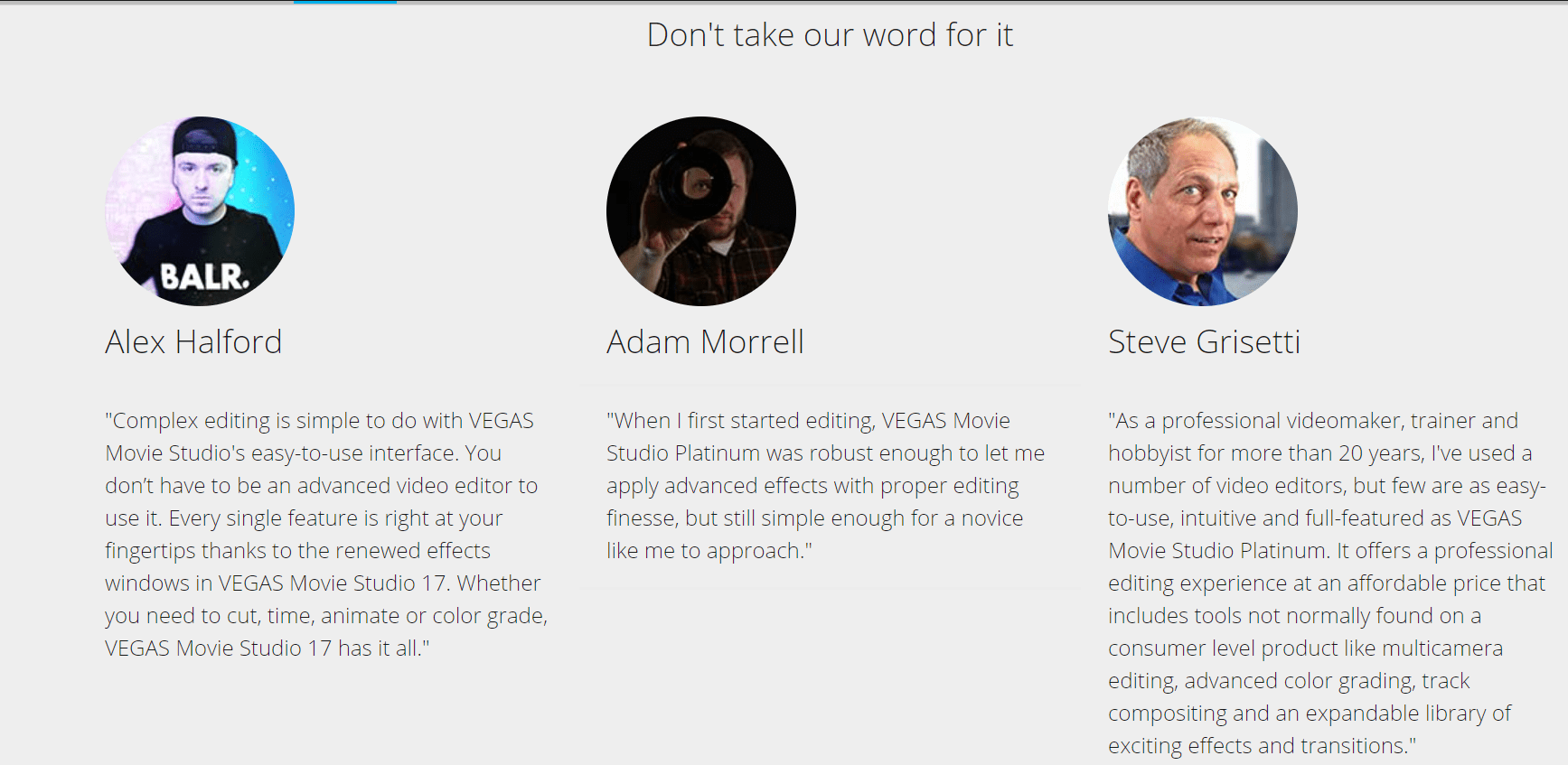 4) Camtasia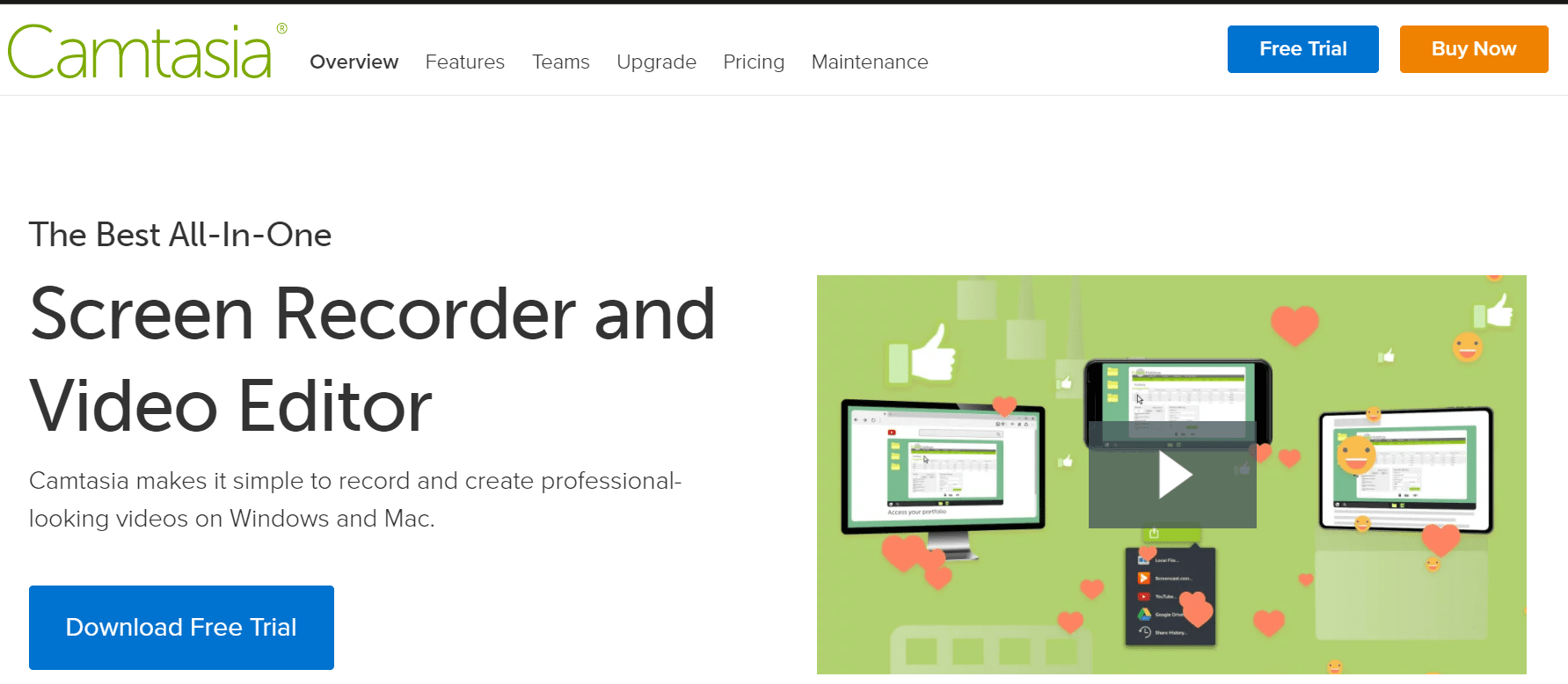 Moviemakers even use this tool. You can create tutorials, sales videos for clients and many more. It is available for operating systems like Mac and Windows both and honestly, and even a 15-year-old child will easily use it. 
Pricing 
An individual user would require a one-time fee of $169 to avail all the features and access on two devices. 
Review:

5) WeVideo Animoto Alternative For PC
This one has a great buzz in the world of social media. It exceeds a user base of 30 million. Create business videos, educational and personal videos as well. Many companies like Dell, Microsoft have awarded this tool with quite a lot of reputation.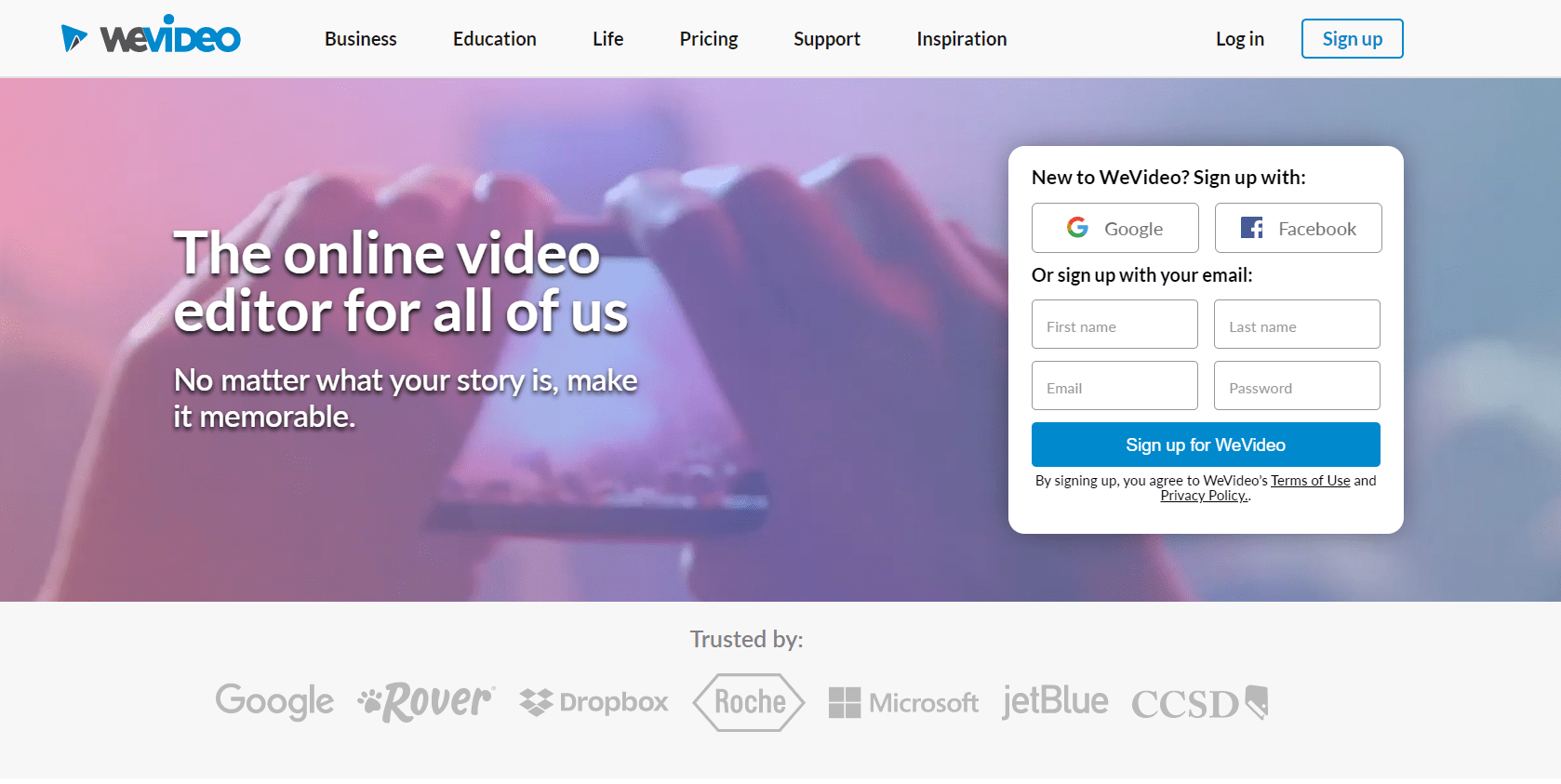 Pricing 
Free: Publish a 5 Min content per month with access to its stock libraries. 
Power: At $4.99 per month, publish 30 min of videos in a month in 720p resolution. 
Unlimited: At $7.99 per month, publish total videos with 4K Ultra HD resolution. 
Professional: At $17.99 per month, publish unlimited videos, access to a stock library, and other features. 
Business: All advanced features and resolution at $29.99 per month. 
6) Animaker
 
This alternative tool gets you the best-animated videos to include in your presentation. It straightforwardly does this function. Used by over 5 million people, Animaker is very much in trend. 
Companies like Amazon, Nokia and Philips use it. 
Pricing 
Free: Download 5 HD videos and two characters and ten free music tracks. 
Starter: Download 6 premium HD videos with character limit up to 7 and other features access at $19 per month. 
Business: Costs you $39 per month to have ten premium 2K HD videos with 20 characters and access to all the advanced features. 
Review: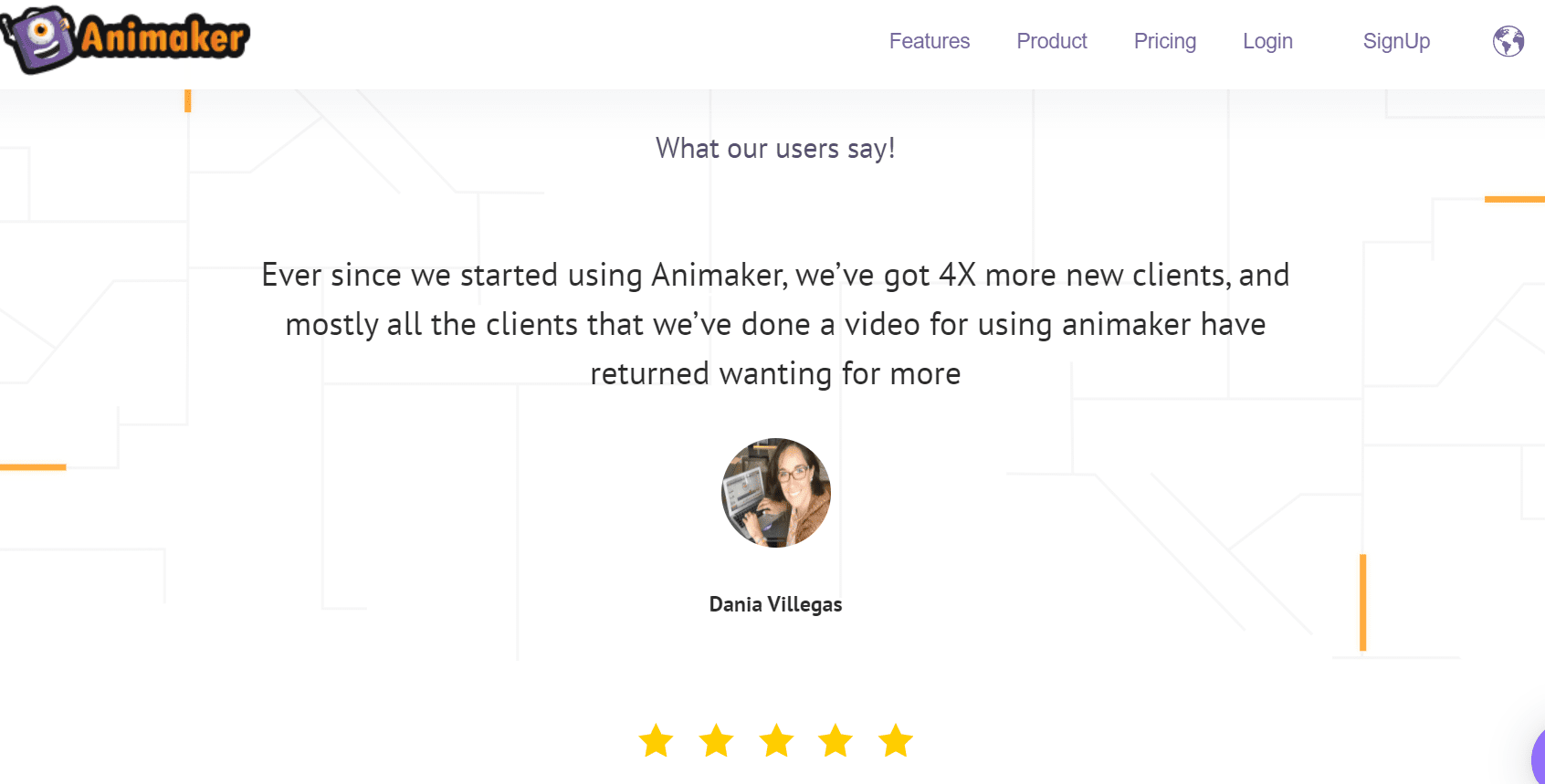 7)Moovly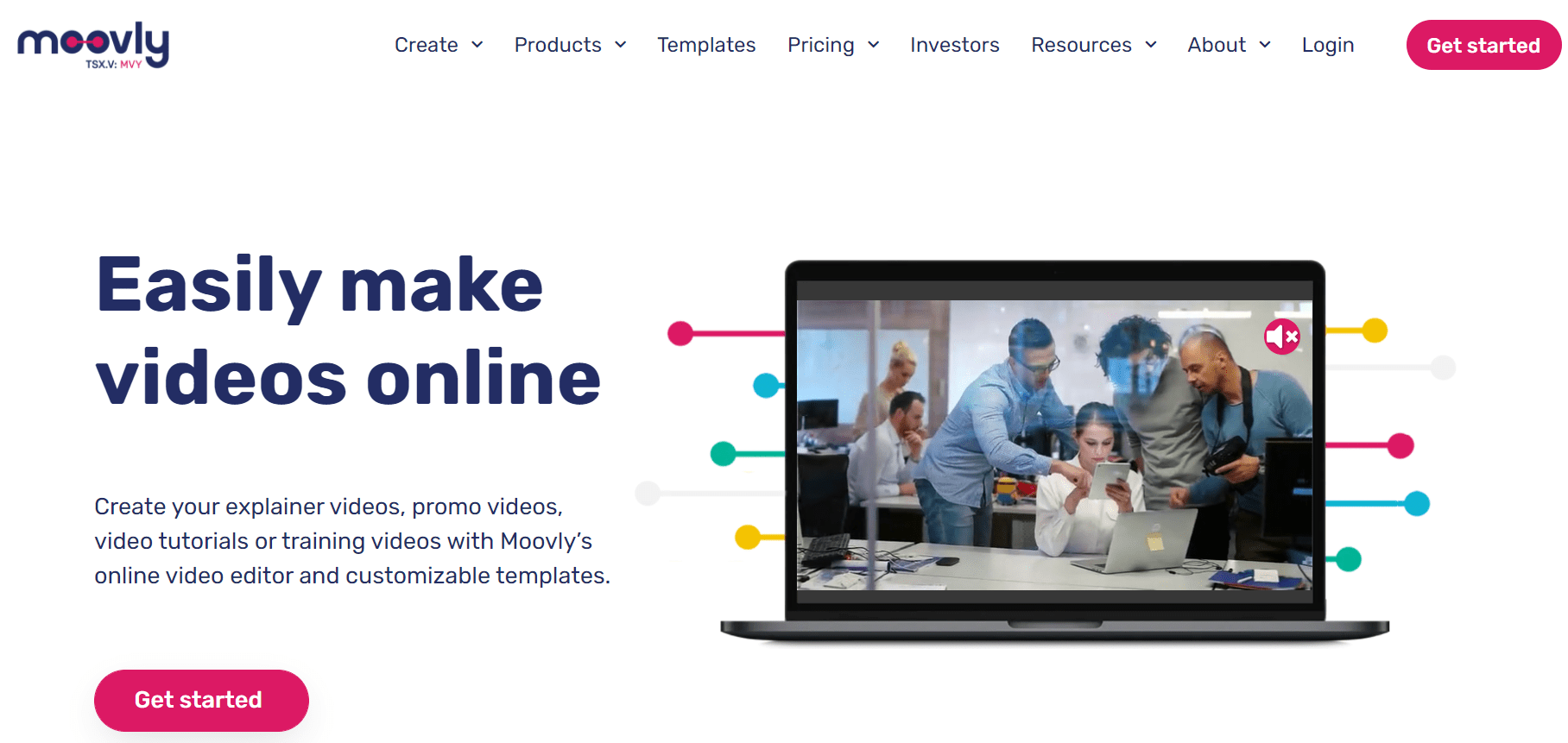 It is just like Animaker. It specializes in animated video making. You can create your videos from your inspiration. 
Companies like Cisco, Logitech, continental use this software. It has quite a straightforward interface with drag and drops feature. 
Pricing 
Free: Create 2 min videos in 480p, in one month. 
Pro: Create and download 25 videos in 1080p for $24.92 per month. 
Max: Export 50 HD videos and have other features at $49.92 per month. 
Enterprise: Export 100 HD videos per month with touch with the sales team at custom pricing. 
Review: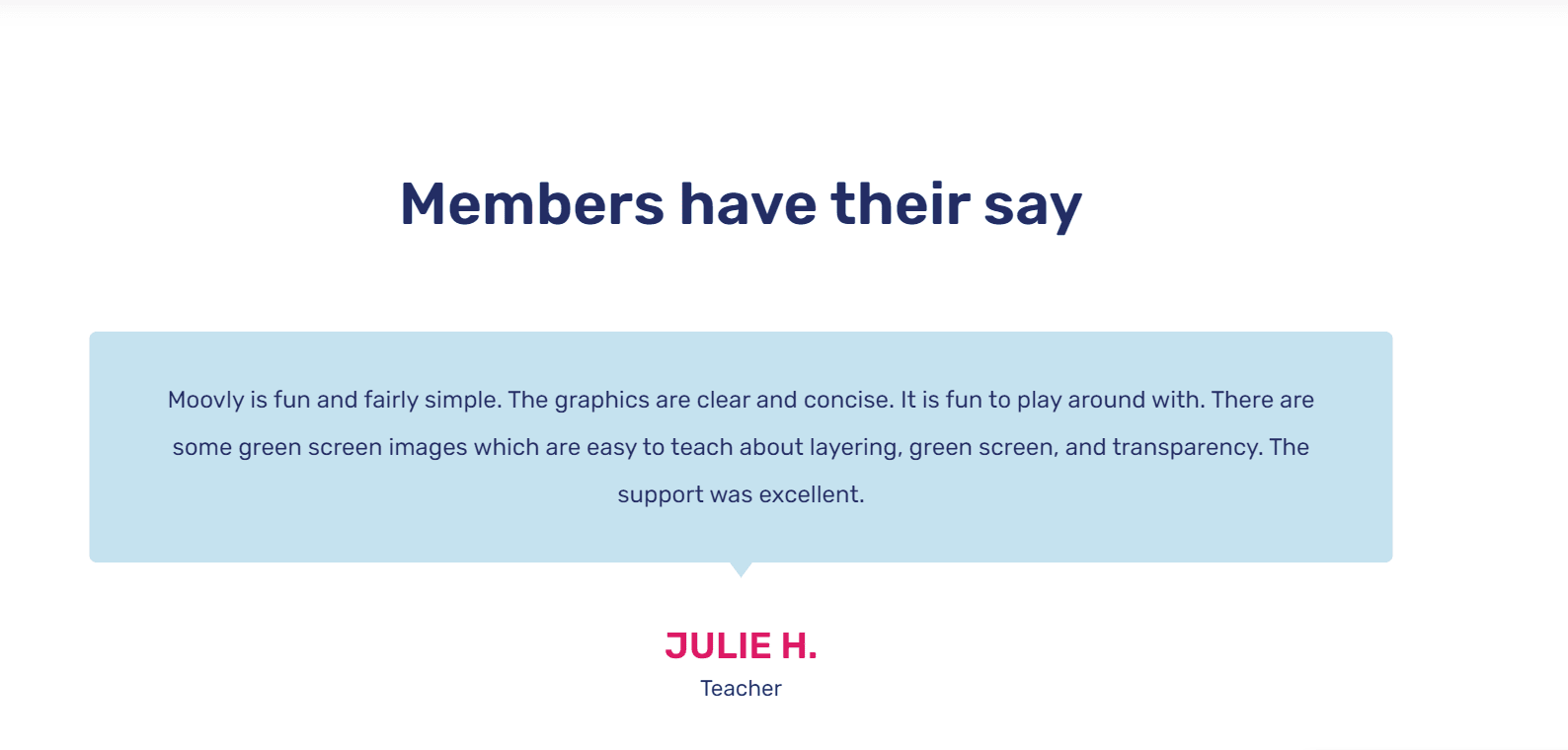 8) VideoScribe 

This is good when you want to inscribe a whiteboard video creating software. The University of British Columbia uses it. So if you want a whiteboard video then go for this tool.
Pricing 
Monthly: $17 per month. 
Quarterly: $35 per month for three months. 
Yearly: Costs you $8 per month. 
Review:

9)ScreenFlow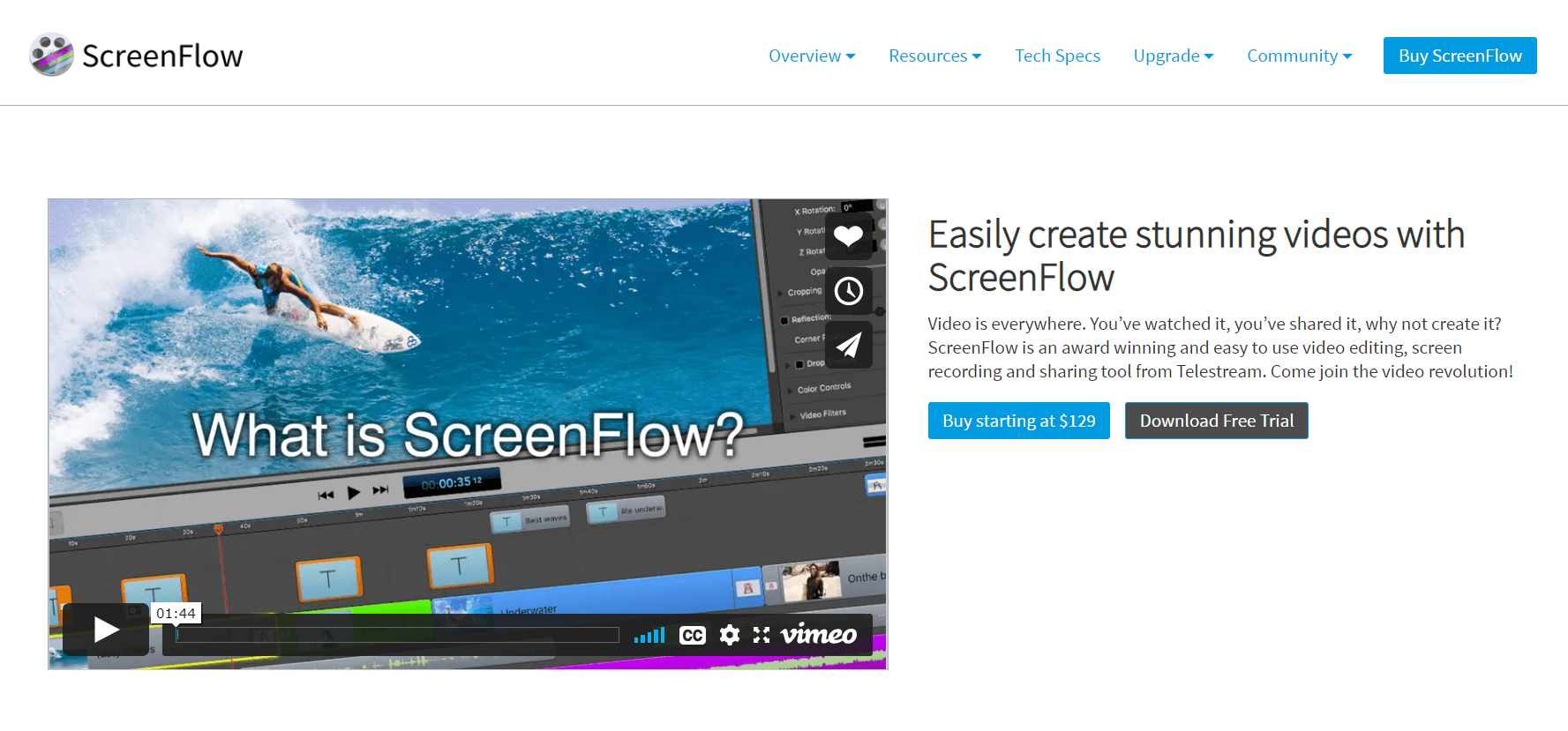 It is exclusive for Mac devices. It is a video recording and editing software. It is readily a perfect choice for businesses, bloggers, marketers and online trainers. 
Pricing 
ScreenFlow: At $129. 
ScreenFlow Super Pak: Costs $175 includes a stock library and other features. 
ScreenFlow Super Pak + Premium Support: Have all the features, a stock library and premium support at $209 fee. 
Review:
Check the complete Screenflow Review with Discounts here.  

10) InVideo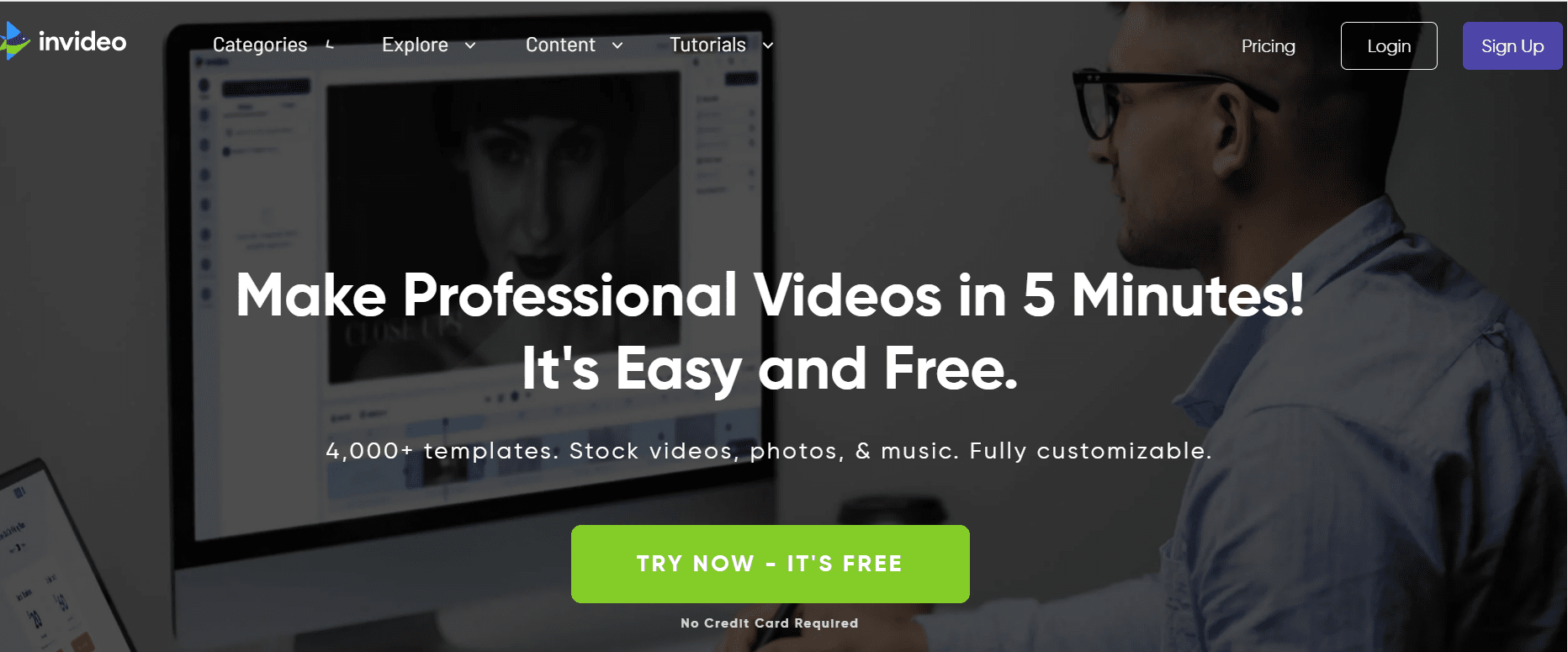 You can say that InVideo is the Canva for videos. Its interface is a lot similar to Canva, and it gives you lots of video templates which you can use for your logo reveal, Facebook ads, YouTube intro, brand promotion and slideshows etc. 
Pricing 
Free: export 60 videos in a month but with the watermark. 
Business: with $10 per month, you can have all the features and download 60 HD videos. 
Unlimited: export unlimited HD videos and have all the parts for $30 per month. 
Quick Links:
FAQs | Best Animoto Alternatives
😎Is Filmora free?
Filmora offers a free trial download, which only lets you export footage 10 times and emblazons a Filmora logo on your exported projects. When you're ready to pay, Filmora offers a subscription model (as Adobe does for Premiere Pro), but, for a bit more, you can get a permanent license.
🎭What is FlexClip?
FlexClip is an easy-to-use and video maker that helps everyone create professional-looking videos in just a matter of seconds, whether it is a promo video, a real estate video, a tutorial video, a company video or a personal life video. ... Combine or merge multiple videos and photos into one single video.
🙌Is Camtasia free?
Camtasia has various powerful features that enable us to create precise videos. However, Camtasia is an ideal screen recorder tool, but its high price beginners can't make such a significant investment. Also, it doesn't offer any free upgrade for Camtasia.
✔How long can Animoto videos be?
20 minutes We're excited to share that you can now upload longer video clips, up to 20 minutes, and trim them to any length. The ability to upload long video clips is currently available in all of our styles when you use Animoto on the web.
🌹Is WeVideo better than iMovie?
iMovie vs WeVideo: Overall Recommendation. iMovie is the program we recommend. If you have a PC, WeVideo is a good option if you need basic video editing. But if you need advanced and complex video edits, we suggest you look into a professional video editing platform such as Adobe Premiere Pro.
🤷‍♂️How much does Animaker cost?
Animaker Pricing Overview Animaker pricing starts at $19.00 per feature, per month. There is a free version. Animaker offers a free trial.
Conclusion | Best Animoto Alternatives 2023
All these software are one of their kind. They work best in their fields. 
Now get started, pick out your software and start making videos! 
Don't forget to tell us which among these, do you like the most. 
Popular Video: