Making money through blogging can be a great way to earn extra income.
Whether you're looking for a side hustle or a full-time job, the best blogging platforms offer the tools and resources you need to make it happen.
From easy setup and user-friendly design to traffic tracking and monetization options, these top blogging sites will help get your blog up and running in no time.
 14 Best Blogging Platforms To Make Money in 2023
We have mentioned some of the best blogging platforms to make money.
Weebly and Wix are quite comparable in that you may drag and drop elements to create the website. Weebly is fairly constrained, however.
To begin with, unlike Wix, the editor doesn't allow for much creativity. On the plus side, an editor like that makes Weebly simpler to use.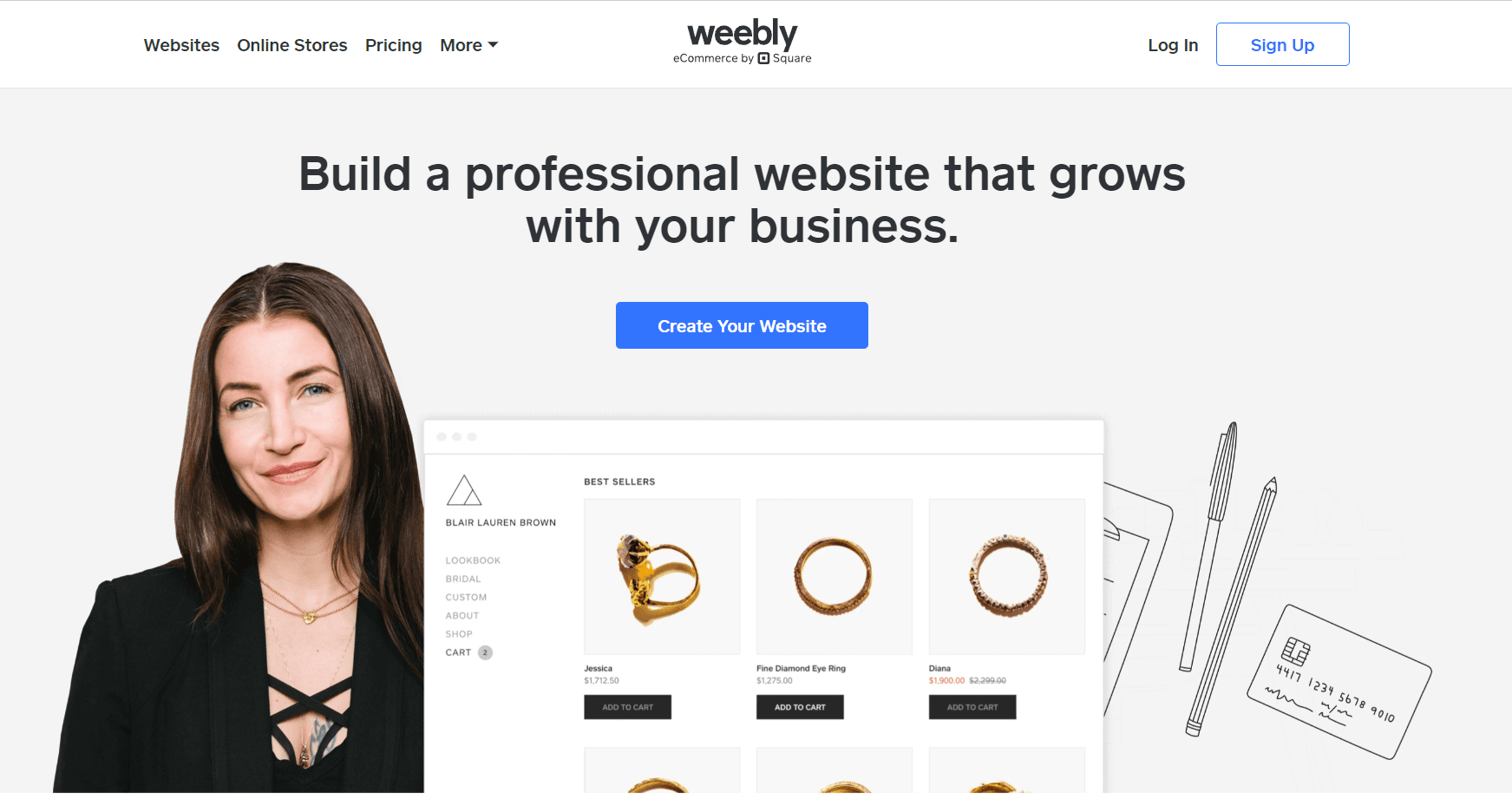 You may expand the functionality of your website using Weebly's Appstore, which also offers at least 70 themes and eCommerce features.
You don't lose your material while switching themes, unlike with Wix.
Pros
Drag and drop ease

Easy page management

Easy to purchase domains

Easy to understand terms and pricing

Easy customization
Cons
Sometimes, it becomes glitchy

Formatting options are not customizable
The HubSpot SRM, a fully integrated product built for small company owners, includes the HubSpot CMS.
The CRM provides you with a blogging platform, newsletter-sending capabilities, ways to generate leads and manage subscribers, as well as customization tools that help you show your audience various material depending on the kinds of things they like or connect with.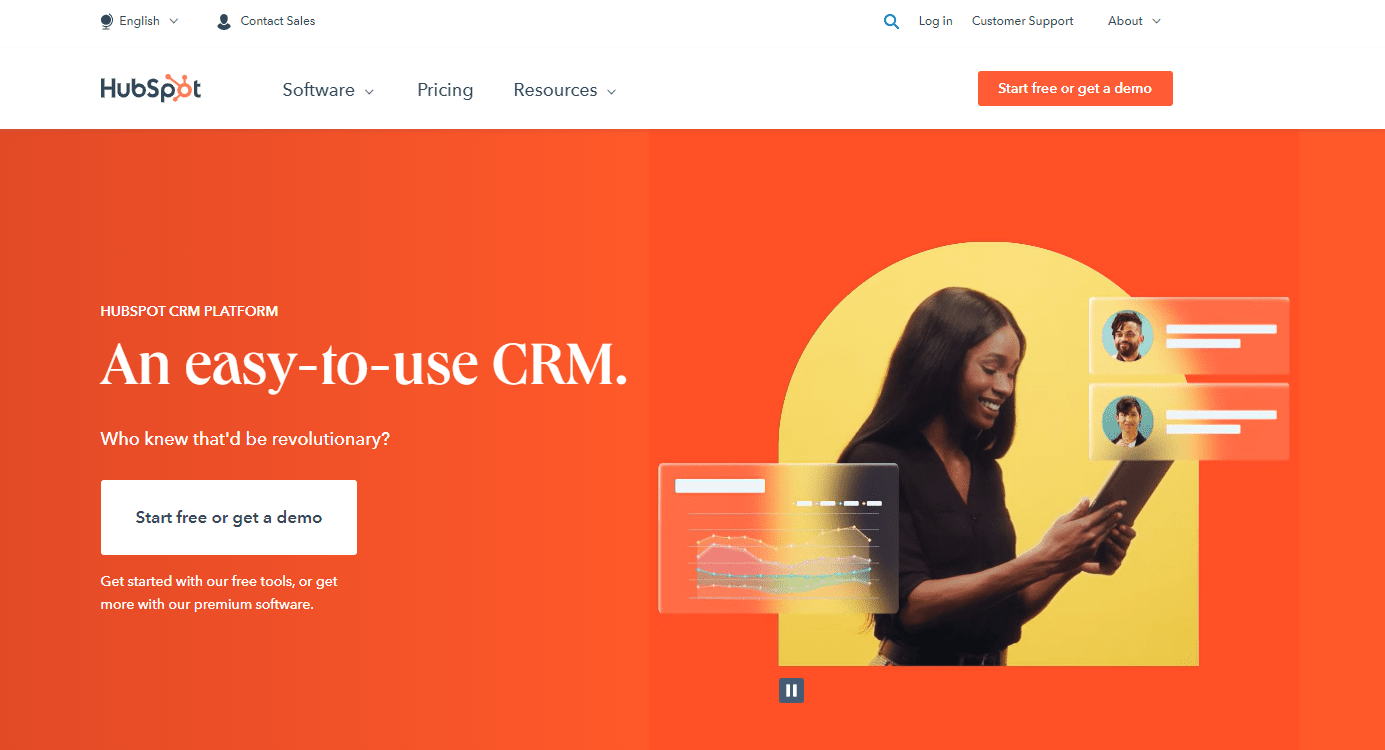 Businesses searching for an all-in-one tool should choose HubSpot CRM. Why? because it might be expensive to put up. The starting price, for instance, is $300 annually.
However, you could have to spend more than $1,000 if you want onboarding instructions or if you need to develop a website with more than 20 pages.
Thanks to the drag-and-drop functionality and the accessibility of learning materials, it is simple to set up.
Pros
Responsive templates

Supports smart content

Unified publishing tools

Built-in security features

Google AMP support for Blog
Cons
Limited Plugin and theme ecosystem
You must have seen Squarespace adverts if you spend any time on Facebook or YouTube. Given that they often include the likable actor Keanu Reeves, it's difficult to overlook them.
After they assisted him in creating an internet presence for his motorbike company, he now serves as their spokesman.
However, when assessing a blogging platform, strong advertisements and celebrity endorsements won't cut it.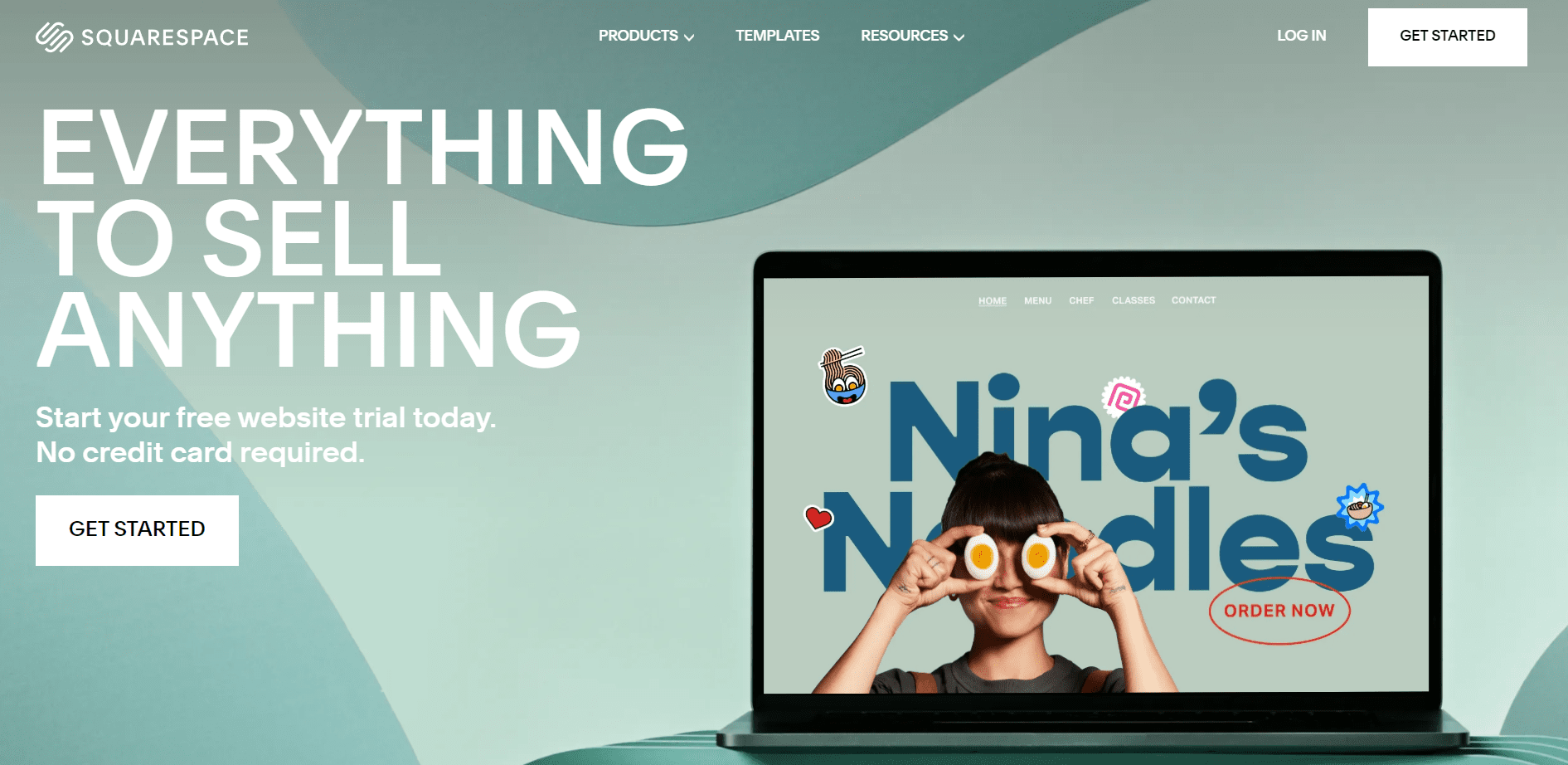 How does it stack up against the other blogging platforms listed here?
The drag-and-drop technique is comparable to Wix's, but it includes more templates, some of which would result in quite professional websites.
Squarespace is a superior alternative for huge websites since it can accommodate up to 1000 pages.
However, refrain from creating more than 500 pages if you want your site to run smoothly.
Pros
Fantastic interface

Beautiful templates

Minimum development experience is required

Easy to manage multiple sites

Easy to use
Cons
There is no phone support

Pricing is a bit higher
Another blogging platform for novices who don't want to spend money on a self-hosted site is WordPres.Com.
WordPress.com is a free platform, in contrast to WordPress.org, where you must purchase a domain and install WordPress.
All you have to do is register, and yourusername.wordpress.com will serve as your domain name.

However, you may subsequently purchase a domain and connect it to the website.
The free plan has several restrictions, and WordPress will put adverts on your site without compensating you for the space.
You still don't have access to plugins, however, as you would with WordPress.org, even with the expensive options.
Pros
Relatively cheap web development solutions

Easy to use for beginners

Thousands of plugins and themes

You can build any type of websites

Very good responsive sites
Cons
Keeping up with updates is a big concern

Optimizing site speed can be challenging
Thanks to the drag-and-drop website builder that enables you to create and personalize a website from the start without using any code, Wix is a recognized blogging platform with over 200 million users.
You may use the free version, which offers fundamental blogging features.
However, you will need to sign up for a plan that fits your needs if you wish to sell things from your website or use additional blogging features.
The cheapest package is $18, while the most expensive one is $56 per month.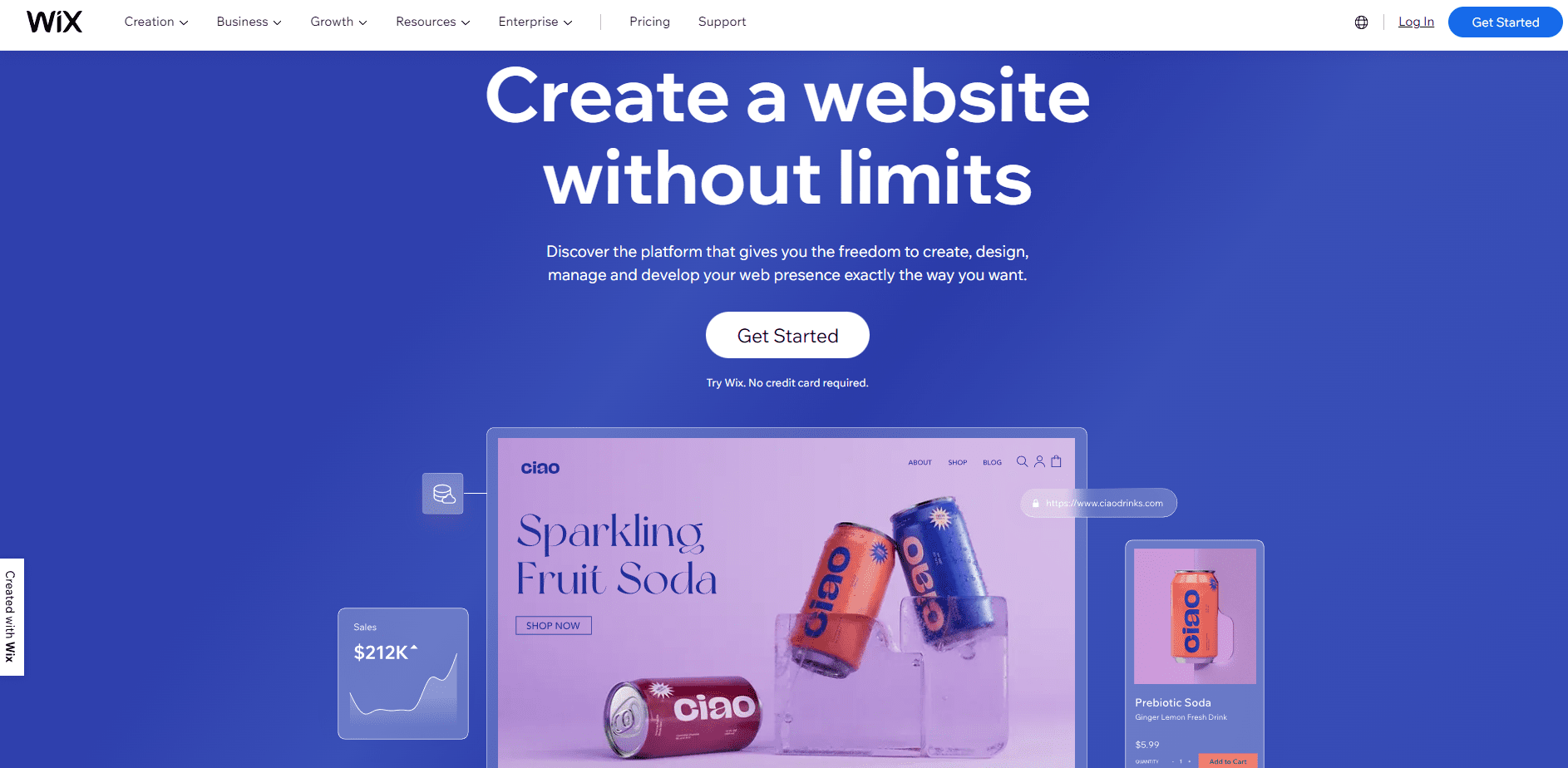 You may have to pay extra if you want any further add-ons like analytics, eCommerce, or anything else your site requires.
The main disadvantage of utilizing Wix is that they control the server, code, and other backend features.
As a consequence, you do not influence the speed of the website, the loading times for different devices, or any other essentials.
In addition, Wix's drag-and-drop functionality, top-notch themes, integrated marketing, and SEO make it a blogging platform that small companies should take into account.
Pros
It is very effective in pricing

It has a professional design

You can do a live editing

Very good customer support

You can get good speed
Cons
You can't control the server
One of the most widely used blogging systems is WordPress.org, sometimes known as "The Real WordPress."
The majority of websites you've visited are probably powered by WordPress, which powers over 64 million websites.
WordPress.org and WordPress.com should not be confused; I'll get to that in a moment. With WordPress.org, you have a lot of control over how your blog is used.

You may design your website using a variety of free themes to start, as well as premium or custom-built themes.
The majority of the most well-known hosting providers, including Bluehost, Namecheap, and GoDaddy, provide one-click WordPress installation.
From there, you may begin modifying it to suit your requirements. It doesn't get much simpler than that to build a website.
WordPress' interoperability with plugins, applications, and monetization schemes is yet another fantastic aspect.
This platform can manage to turn the site into a forum, an online shop, a website for online courses, a specialized site, or a subscription site.
Pros
High control over your blog

A very large number of themes

Huge traffic

Good customer support

Variety of free themes to start
Cons
Some themes are expensive
Undoubtedly one of the simplest methods to start blogging is to write on Medium.
It's a free blogging platform or community where you may register and post reviews, articles, or anything else you like as long as you abide by their rules.
Writing on Medium may not always bring in a lot of cash, but there is a premium subscription option available for $5 per month that gives users full access.
You get payment depending on the number of views on your articles after they are accepted for this program, also known as the Medium Partnership Program. Even better, joining is free.

You just need to set aside time to write and grow your readership. I wouldn't suggest utilizing Medium as a permanent or long-term fix.
However, it's a great opportunity to test your material, increase blog traffic, advertise your company or course, or even make a little additional cash.
To evaluate the sustainability of your blogging niche and strategy, you may launch a free blog on Medium, as Jon Morrow recommends for prospective bloggers.
You move your readership to a self-hosted blogging platform like WordPress after you're certain it will succeed.
Pros
Most beginners prefer this

It is a completely free platform

It has high traffic

You can earn better

You can generate a large audience
Cons
Updates are not regular sometime
Are you a writer looking to create a mailing list or an influencer with a sizable following? To monetize your material, SubStack can be the best blogging platform for you.
It creates an email list and then charges people to read your newsletters using a unique business model.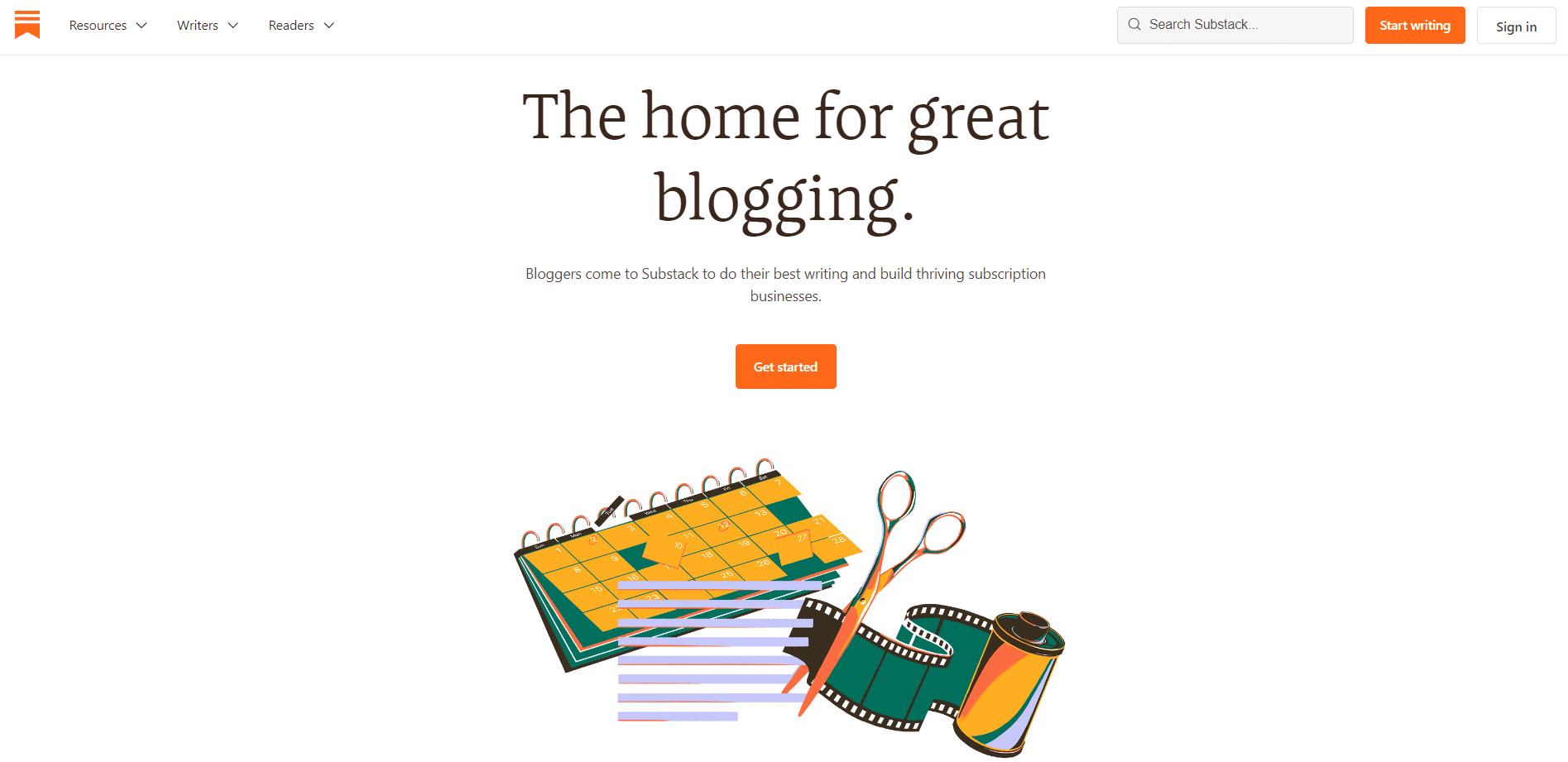 When you're certain that the audience can pay for the material, you may set up a paid membership after creating free content to test the market.
You may email them this information or write a blog post on SubStack and share the link. Even better, joining is free.
When you begin to make money from your subscribers, you just have to pay a modest portion to SubStack.
Pros
Easily charge for subscription

Incredibly simple sign up

Easy to monetize your material

Great for writers looking to make money

No charge for joining
Cons
Higher fees than competitors

Lack of content discovery tools
9. Twitter:
Twitter is primarily a social media tool, but in recent years, bloggers have started utilizing it as a means of generating income.
Initially, using Twitter to promote your blog posts was a great method to expand your audience and advance your company.
Twitter may also help with rankings or hasten the indexing of fresh items, according to Moz.com.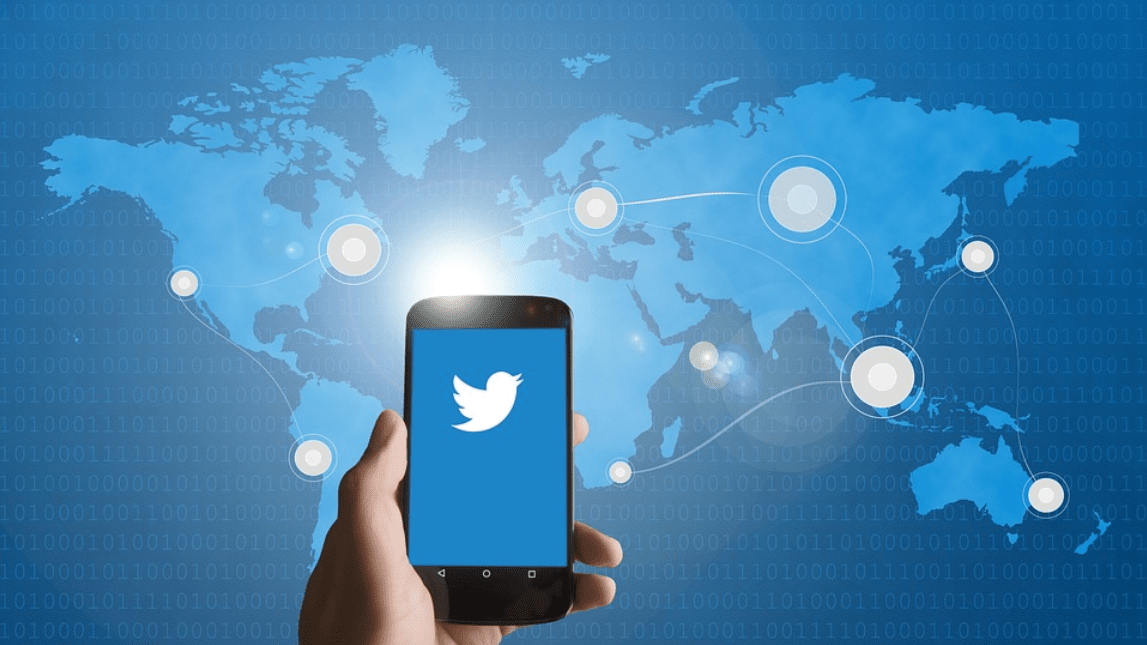 P.C: PIXABAY
Content producers may now make money on Twitter thanks to a feature called Super Follows.
Only those who have paid for a Spur Follows membership will be able to access your material behind this barrier.
The benefit of Twitter is that you may send lengthy or short messages, movies, GIFs, or any other sort of material that appeals to your audience.
Pros
A lot of traffic generation potential

Meeting like-minded individuals globally

Gives your business free publicity

Does not require a real name

Messages are short
Cons
Getting into trouble with trolls

Inundated with depressing bad news
Another blogging site created with authors in mind is this one.
There isn't any content on their site or anywhere that tries to persuade you to write for the platform after you've accessed it. One large blue button that reads "Start Writing" is there.

You may post content and remain anonymous even if you don't have an account. However, you may also set up several mini-blogs in different themes under your name.
Use Write. as for nothing, or choose the Pro or Team plans. Write. as doesn't display advertisements, in contrast to Wix and WordPress.com, which do so on their free plans.
Pros
It is very simple to use

Very cheap and accessible to everyone

You can set up several blogs in minutes

Never displays advertisements

Easy for beginners
Cons
Requires many updates

Many features can be improved
With Ghost, you have access to plugins, a simple dashboard, and all the sources you want. It's kind of like a mini-WordPress.
But unlike WordPress, which allows many variations of websites, Ghost is designed only for writing, blogging, and publishing.
You may make use of the plugins, SEO, and marketing, and even create your themes and publish them through FTP, whether you're a seasoned blogger or a startup.

The self-hosted option is ideal if you need total control over your website. Simply downloading it and integrating it with your domain name is all that is required.
Ghost is compatible with a large variety of third-party programs, including payment gateways, automation, marketing, etc. in addition to its minimalist style.
Ghost also includes the option to build a membership blog where readers must pay to see your articles.
Pros
Easy to customize and create themes

Based on modern technologies

Good documentation

Use role management

Lightweight and minimal

Membership management
Cons
Very costly hosting

Limited themes available
You may submit short tales, and lengthy essays, reblog (re-post) other people's work, and even talk with other bloggers on Tumblr, which is both a blogging platform and a social media platform.
You may post your material straight from Tumblr to other social media platforms like Facebook or Twitter thanks to its integration with these networks; just be careful to stay out of Facebook prison.
You have the option of purchasing a custom domain name or using Tumblr's domain.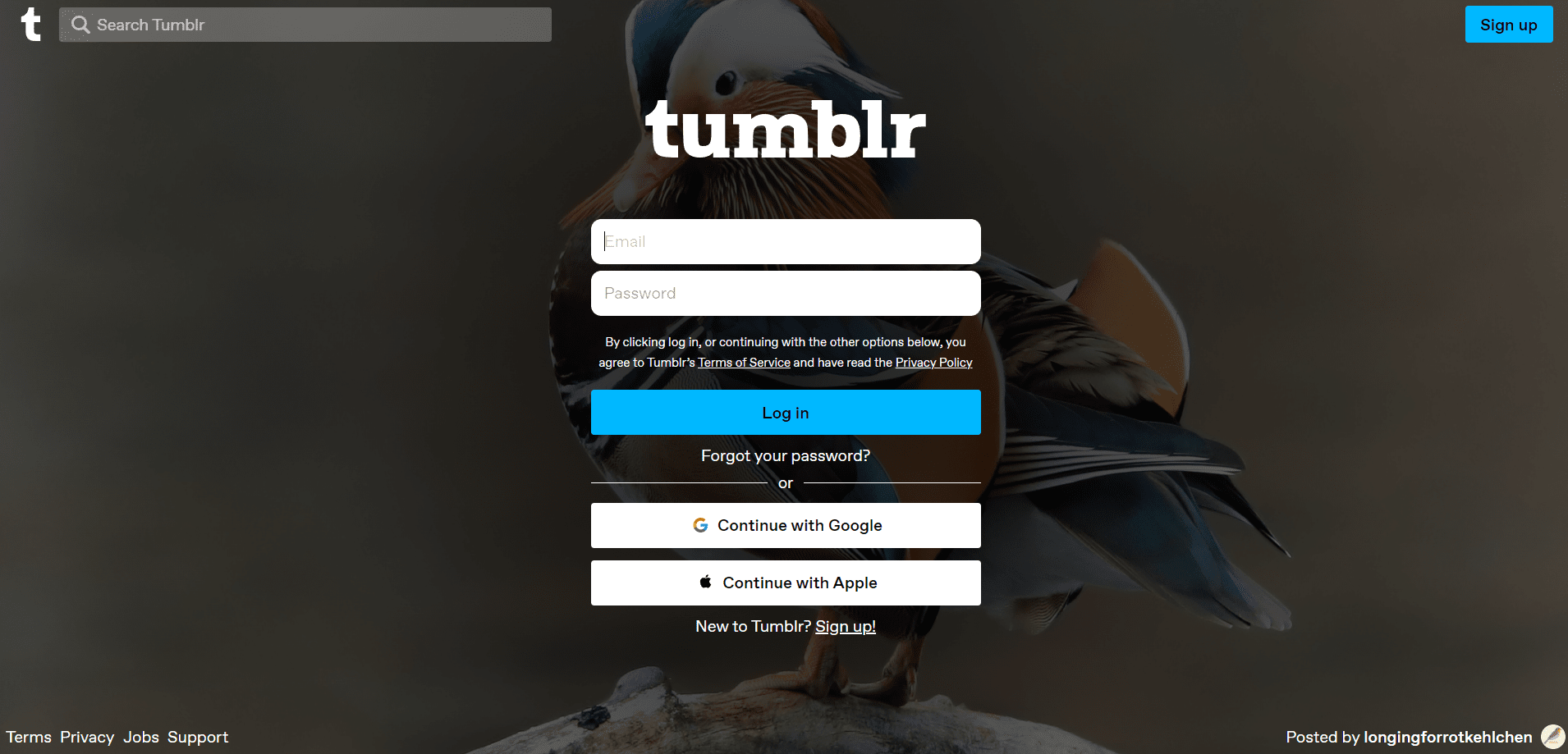 Additionally, you may utilize HTML to modify the appearance of your blog or choose one of its themes. However, compared to a self-hosted blog, you won't have as many design possibilities.
You may still contribute your stuff if you're a musician, photographer, or designer.
Since you don't have to wait months for your work to rank and get exposure, Tumblr is a good platform for novices.
You get access to the Tumblr audience as well as the traffic on other social media platforms. Your Tumblr account may be made profitable in several ways.
You may sell ad space to regional or international businesses, add affiliate links to your articles, offer Tumblr themes, or even promote your work.
Pros
You can connect with other bloggers

Great for reaching a younger audience

It is very simple to use

It has a very high reputation
Cons
It doesn't suit every audience

Requires to improve some features
Google's blog platform, Blogger, gives users additional options if they aren't ready to spend money on a unique domain or style.
It's comparable to Medium in that your domain name will finish with blogpot.com. You may buy your domain name and connect it to the website if you want to utilize it.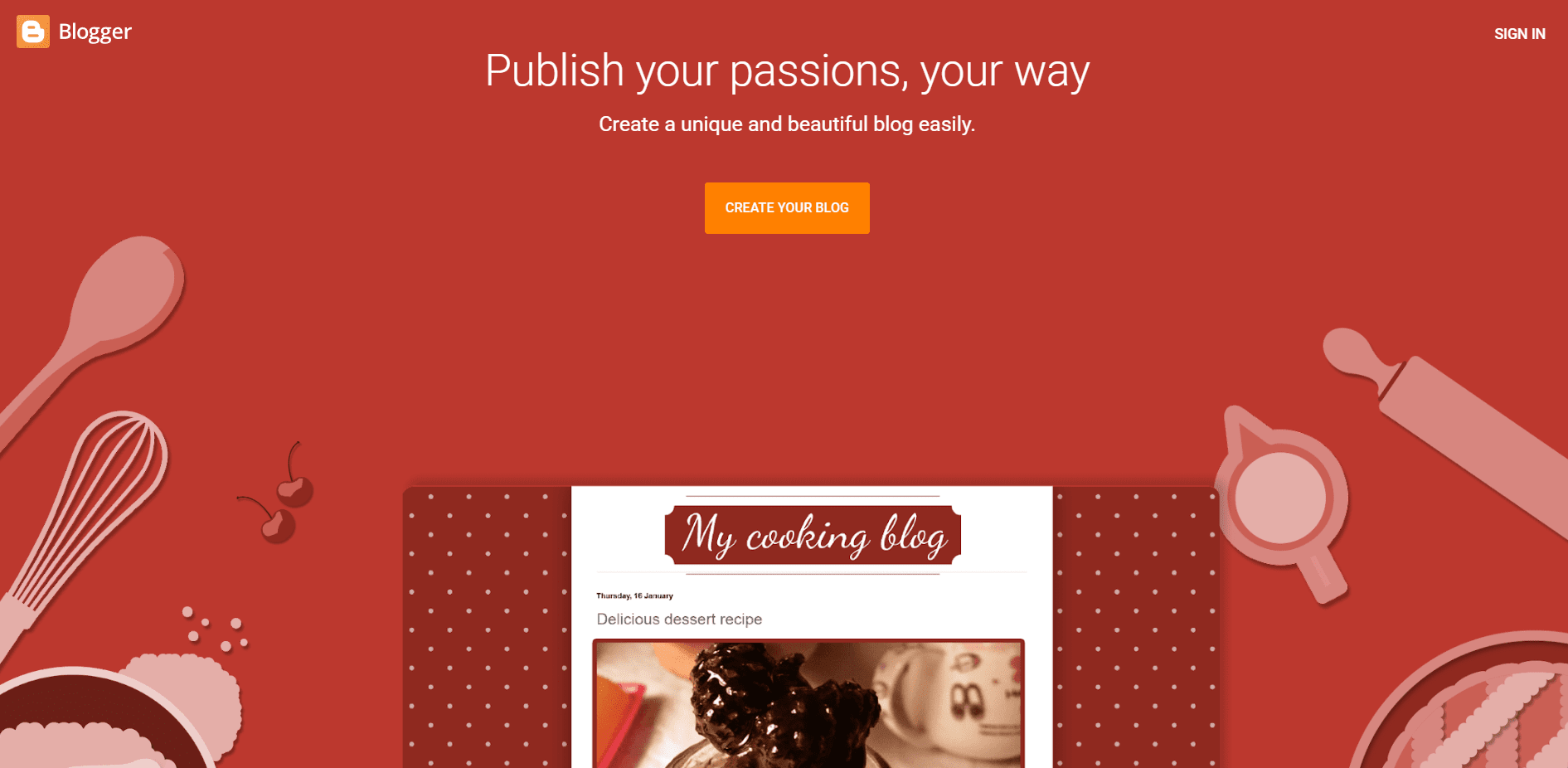 Although Medium allows you access to an internal audience, utilizing Blogger still requires you to apply SEO and other traffic-generating strategies.
A broad selection of free themes is also available from Blogger, however, you may easily personalize one.
Google Analytics and several other third-party technologies, such as PayPal payment gateways, are also compatible with Blogger.
Additionally, you may monetize it using AdSense as Google owns it.
Pros
Starting a blog is easy

It can help to create a sense of community

The outreach is incredible

Very good for the beginners
Cons
Blogs require regular updates

Sometimes, technical issues
Hubpages is a wonderful blog site to check whether you're a freelance blogger looking to get published on reputable platforms or a writer looking to earn some additional money.
Similar to Medium, Hubpages allows you to sign up with your email and get a mini blog or weblog where you may submit your content.
However, it is superior to Medium in that you may make money via revenue sharing rather than signing up for a partner program.

With HubPages, you can add advertisements to your miniblog and split the proceeds 60/40 with them.
In other words, 60% of the time, the mini-blog displays your advertisements when you set them there, and 40% of the time, HubPages ads are shown.
Even better, by using your affiliate links, you may make money from Amazon or any other affiliate marketing networks you participate in.
Pros
Very good customer support

Free

Search engine friendly

Very easy to make blogs

Many blogs can be made in less time
Cons
You don't control your blogs

Too many ads
FAQs About Best Blogging Platforms To Make Money
What are the best blogging platforms to make money?
The best blogging platforms to make money include WordPress, Blogger, Medium, Tumblr, and Squarespace. Each platform has its features and monetization options that will help you generate income from your blog.
How do I choose the right blogging platform?
Choosing the right blogging platform depends on what kind of goals you have for your blog. Consider factors such as ease of use, design capabilities, traffic tracking tools, and monetization options when selecting a platform for your blog.
Do I need to pay to use a blogging platform?
Most blogging platforms offer free and paid plans. The free plans will usually have limited features, while the paid plans usually provide more options. It's important to consider your budget before deciding which plan is best for you.
Is it hard to set up a blog?
It depends on the blogging platform you choose. Some platforms are very user-friendly and require minimal setup, while others may require more technical knowledge. If you're new to blogging, look for platforms that offer easy setup and design options.
How can I make money from my blog?
There are many ways to make money from your blogs, such as running ads, selling products or services, affiliate programs, sponsored posts, and more. The monetization options available will depend on the blogging platform you choose. Be sure to do some research before selecting a platform so you can maximize your earning potential.
Quick Links:
Conclusion: Best Blogging Platforms To Make Money 2023
Choosing the right blogging platform is essential for your success as a blogger.
Each platform offers different features, so it's important to do some research before making your decision.
With the right platform at hand, there are countless opportunities for bloggers to make money online — from affiliate programs to advertising revenue — and these top blogging platforms can help you make it happen.