Looking for the best Elementor templates for WordPress? Here is our complete list.
Sometimes, you just need a quick and easy way to get something done. WordPress is a great platform for building websites, but it can be challenging to learn at first.
Luckily, there are many tools out there that make it easier to use WordPress as your CMS (Content Management System), one of which is Elementor.
Elementor is an open-source plugin for WordPress users who want to build pages without writing any code, and it's the most popular page builder on the market right now.
With over 900 customisable plugins and widgets available, Elementor lets you create fantastic landing pages and blog posts fast!
I know what you're thinking: "great, but how do I really use this thing?"'s where we come in; we've created a list of some of the best free
Elementor templates that you can download right now and start using in your next project!
List of Free Elementor Templates for WordPress
Touch Pro
Touch Pro is a free Bootstrap template offering unlimited possibilities to designers and developers who would like to build their websites without writing code.
It includes 10 homepage layouts, 3 header styles, 2 footer styles, 1 Blog page template, 4 portfolio templates and 1 inner pages. This versatile template has the potential of becoming your favourite project starter for web design and development projects of any scale!
GreekFruit
GreekFruit was designed as a one-page website with a parallax scrolling effect.
It contains several sections including Portfolio, Services, Company Information and Contact Us such that you can add your own content into these sections without going back to the drawing board. It will look stunning on devices of all sizes from smartphones to desktop browsers.
The GreekFruit website template is built using a responsive layout so you can expect a smooth and highly-functional display on any browser.
It includes a Fancybox plugin for showcasing images plus the integration of Bootstrap, jQuery and FontAwesome to add style, animation and other features that will grab your users' attention. The clean coding makes it easy to add new sections, activate extra widgets or even to change the website's content.
Feast
Feast is built with HTML5 and CSS3 code which means no third-party resources are needed in order to load the template in your web browser; also because it doesn't use heavy JavaScript libraries like jQuery or MooTools, this free page builder Elementor template loads extremely fast without crashing your browser during complex operations such as transitions between pages!
It's free to use Feast for personal and commercial purposes, but if you wish to remove the "Designed by Freepik" watermark from the top-right corner of your website, you need a valid Extended License.
YAMM
Built with a lot of love, YAMM is a modern and elegant one-page design that's perfect for business or portfolio websites. It comes with multiple homepage sections where you can display any content that you want such as text, images or videos.
Each section has its own background colour as well as a unique transition effect which makes it easy to navigate around the web page without getting bored!
With this free Elementor template, users will notice the Parallax scrolling effect which makes each element move at different speeds depending on their distance from the viewer.
The page design looks amazing on both desktop and mobile devices so whether an user is browsing your website with their smartphone, tablet or laptop, they are guaranteed to have a great experience!
YAMM is built using clean HTML5 & CSS3 code which makes it easy for designers to edit this free Elementor template without having to go through complex training first. It also comes with multiple customisable widgets that can be activated by following just a few simple steps in the Elementor builder interface!
Eon
The Eon designed site is built specifically for modern real estate businesses that want to attract potential clients online.
With its bold design choices and images of high-quality property photos, it's easy to see why this free Page Builder Elementor template is perfect for realtors who want to show their houses in the best light possible.
Eon's code is built using HTML5, CSS3 and jQuery making it a well-coded website that displays incredibly on all devices. It also includes various custom Elementor page builder widgets such as Google Maps, Fancybox, carousels, buttons and more! Other than that, Eon has some special features like Flickr integration which allows you to showcase your properties on an online map!
This free template was made with simplicity in mind; even if you are new to WordPress site development, you can easily adapt this website's content because of its clean coding. This free Elementor theme comes with sections where users will be able to see different blog posts which are displayed using an awesome blog-post slider that moves automatically!
Paddle
Paddle is built with HTML5 & CSS3 web technologies, making it fully responsive and compatible on PC, Mac, Linux or a mobile device(s)! This means that your website will look flawless regardless of the type of computer it's viewed in.
The theme also comes with live color options for changing any part you wish to be a different color from the original one being used throughout this free page builder Elementor template!
Animated
Animated is built using Bootstrap which makes it fully responsive on devices with any screen size! This means that users will have an amazing experience browsing through your website even if they are on their mobile device(s).
Additionally, Animated uses Elementor page builder for its live customization features so you can easily change the look of your website in just moments!
This free Elementor template has been designed specifically for restaurants or cafes; it includes sections where you can provide information about special offers as well as include menus, food photos and videos! The code powering this Page Builder Elementor template is clean and well-organized making it easy to understand; this means that you'll have no issues editing the content of your website with the design you want.
Create a beautiful one page responsive website with minimal effort using this free Elementor template! With its large background image, top social icons and call to action button for sharing on social networks, Users will be able to find what they are looking for in just a few moments.
Vite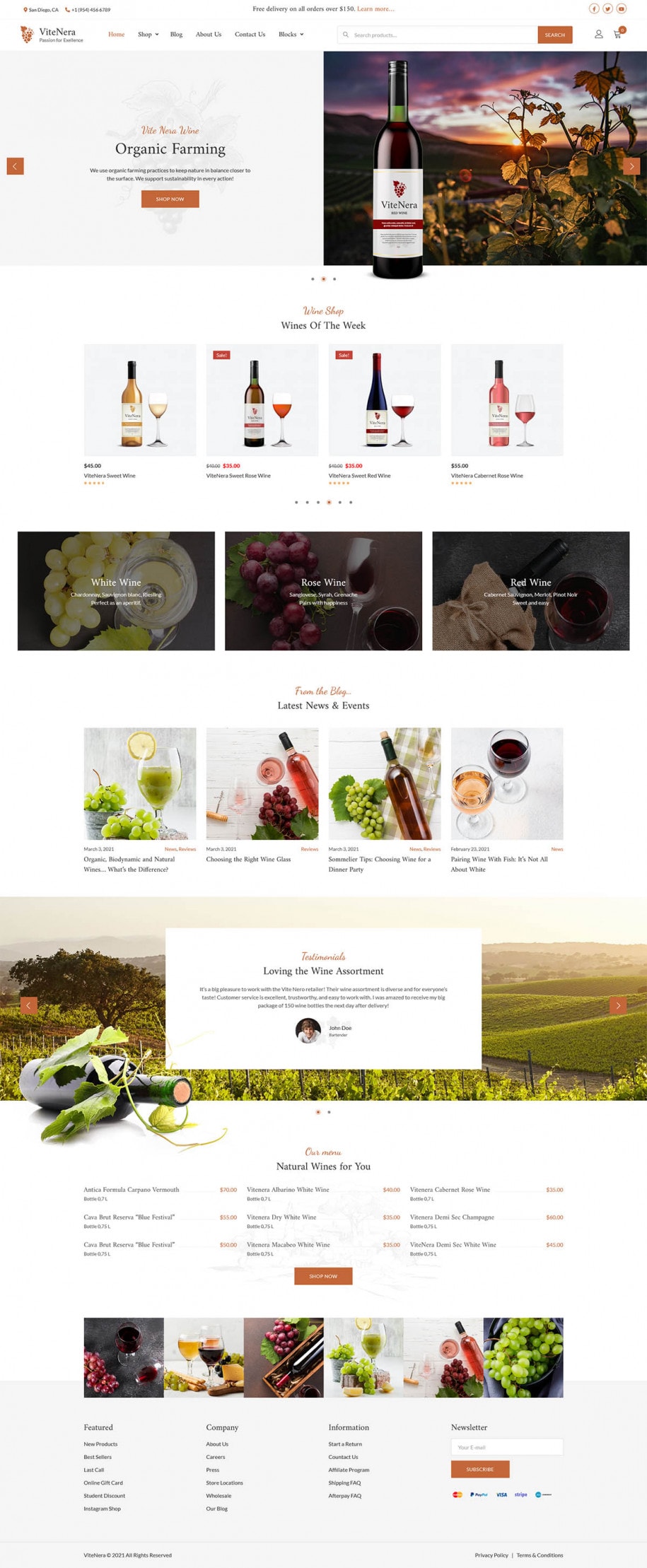 Vite is a free Elementor template that you can use to create fast and clean business websites. It comes with 6 different home variations, 7 header styles, 2 footer versions and more than 100 pre-made sections. With this tool, you'll be able to build your website in no time without any coding knowledge!
The next item on our list covers an amazing design that includes some of the best features available for Elementor templates out there. It has the potential of becoming your favourite project starter for web design and development projects of any scale!
This visual composer is very flexible because it's compatible with most popular WordPress themes like Avada , Flatsome , Enfold , BeTheme , Salient, X motif pro & Bridge.
Liquid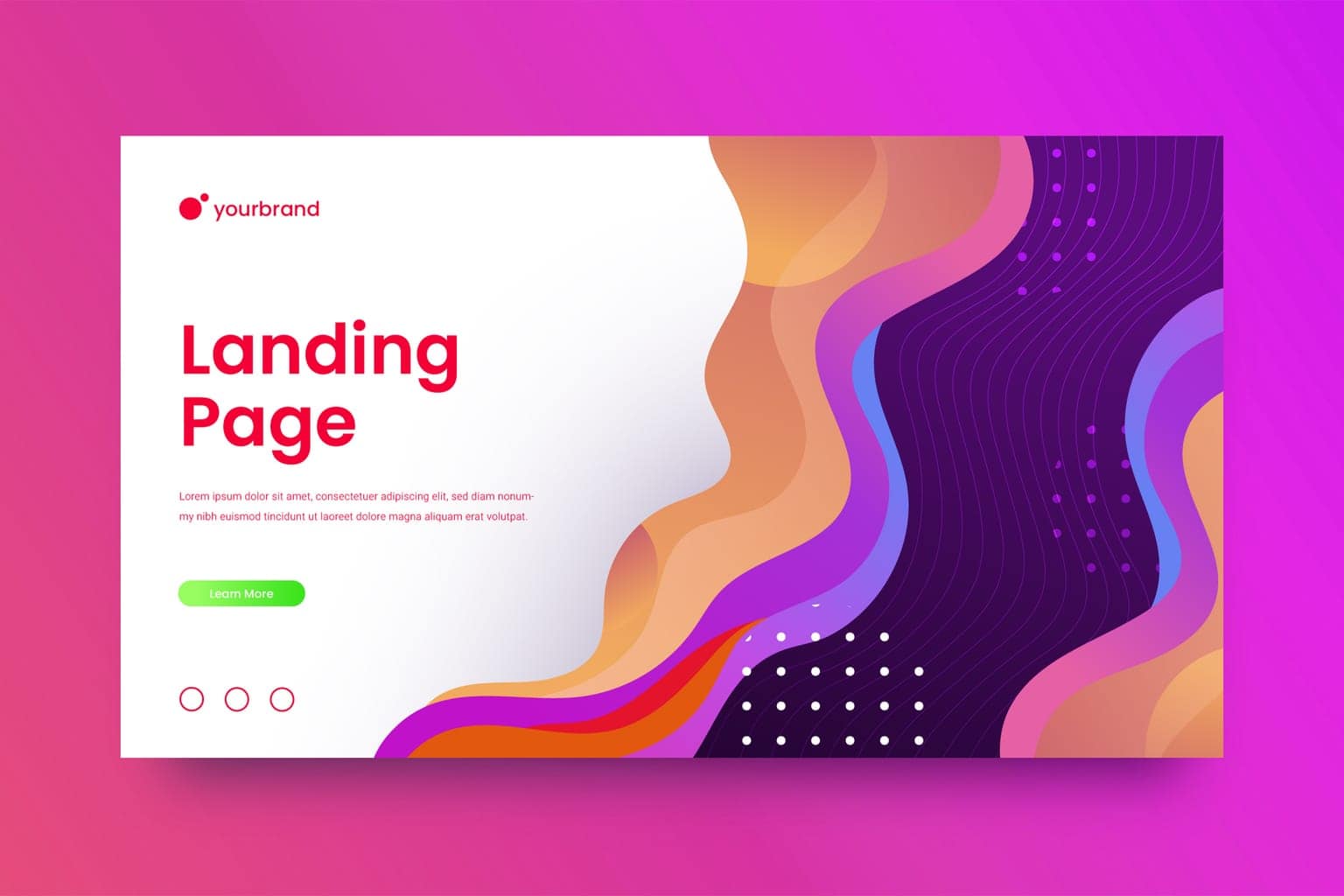 Liquid is a free WPBakery page builder (formerly Visual Composer) template which you can use to create fast and clean business websites. It comes with 6 different home variations, 7 header styles, 2 footer versions and more than 100 pre-made sections. With this tool, you'll be able to build your website in no time without any coding knowledge!
People who are not familiar with web design might find it challenging to distinguish between specific types of web content, but that's what separates professionals from amateurs.
Wrapping up
The list of WordPress Elementor templates are endless. The code and design are well-built and modern, which makes it an ideal template for building beautiful WordPress websites for any size of business in the shortest time possible.
It can be used by both beginner WordPress users and advanced designers, so access to this free tool has never been easier!