Are you interested in Mandrill Alternatives? If yes then you jumped in the right place.
The good news is that we have identified the most cost-effective substitutes for Mandrill that you are free to use in its stead.
5 Best Mandrill Alternatives 2023
Here are some of the best Mandrill Alternatives:
Sendinblue is the first and cheapest alternative to Mandrill on the list.
Transactional email, email marketing automation, and transactional SMS are just some of the services offered by this one-stop digital marketing solution. Live chat is also available.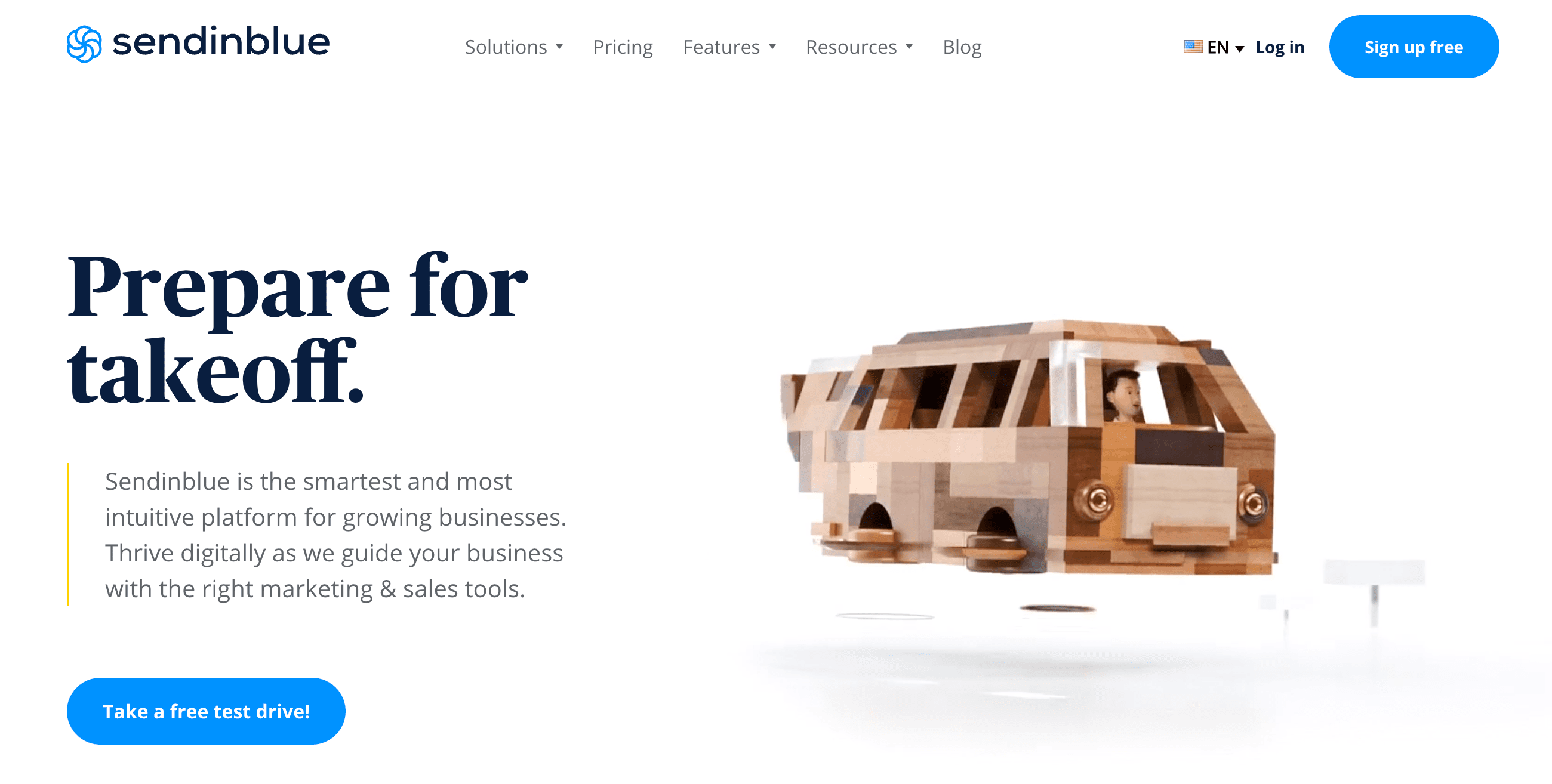 Forever Free Plan allows you to send 9000 emails a month to small enterprises and startups. Using Sendinblue's registration forms, landing pages, Facebook advertisements, and retargeting tools, your potential consumer may be converted into a paying customer.
2. Pepipost
Pepipost is yet another excellent option to consider in place of Mandrill. It is an India-based corporation that boasts an intuitive user interface, a large number of comprehensive features, and price levels that won't break the bank.
You are able to send marketing emails as well as emails about transactions to clients using Pepipost.
In addition, you can quickly establish sub-accounts for each member of your team, give them restricted access to the program, and manage all of these features from inside a single master account.
Another fantastic alternative to Mandrill is SendPulse, which touts itself as a multi-channel marketing automation platform. Mandrill's competitors include SendPulse.
You have the ability to engage with the customers using any channel that you see fit, such as online push notifications, instant messaging, e-mail marketing, text messaging, and so on.
If you join up for any of their Pro or Enterprise services, you will be assigned a unique IP address that is exclusive to your use.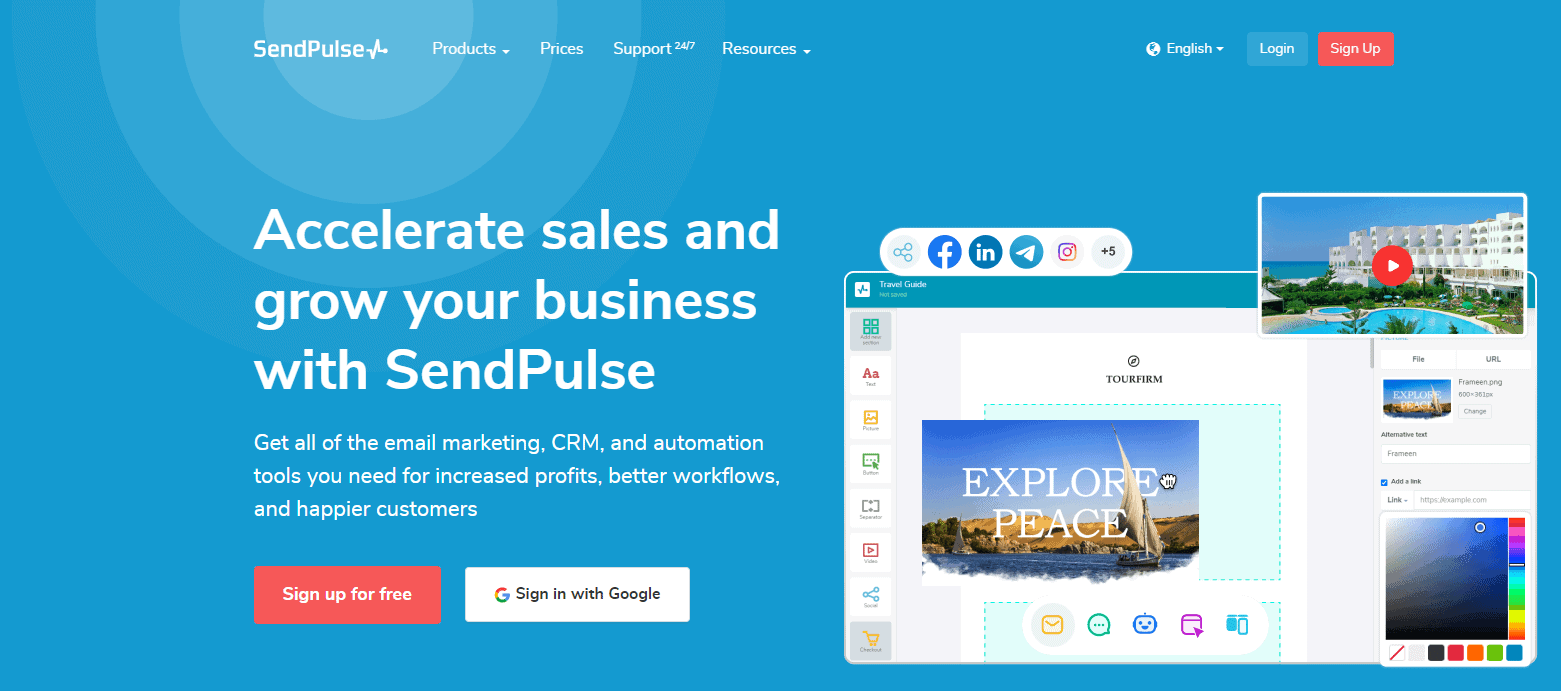 This will reduce the likelihood of your site getting blocked and will also improve the reputation of your sender.
It is not difficult to interface with your other systems, such as your customer relationship management and content management systems, in addition to your eCommerce platforms.
On the list, Amazon SES is the option to Mandrill that costs the least. When it comes to cost, no competing service can compete with Amazon SES.
Although, in comparison to other services, its user interface is quite cluttered, and learning how to use it may be a challenging endeavor for novices.

It allows users to send emails using a variety of protocols and interfaces, such as the Amazon SES console, SMTP (Simple Mail Transfer Protocol), and the Amazon SES API.
SendGrid is yet another excellent option for Mandrill that may be found on this list.
It is used by a wide variety of well-known businesses, including Uber, Airbnb, Spotify, Yelp, Glassdoor, and Instacart, amongst others.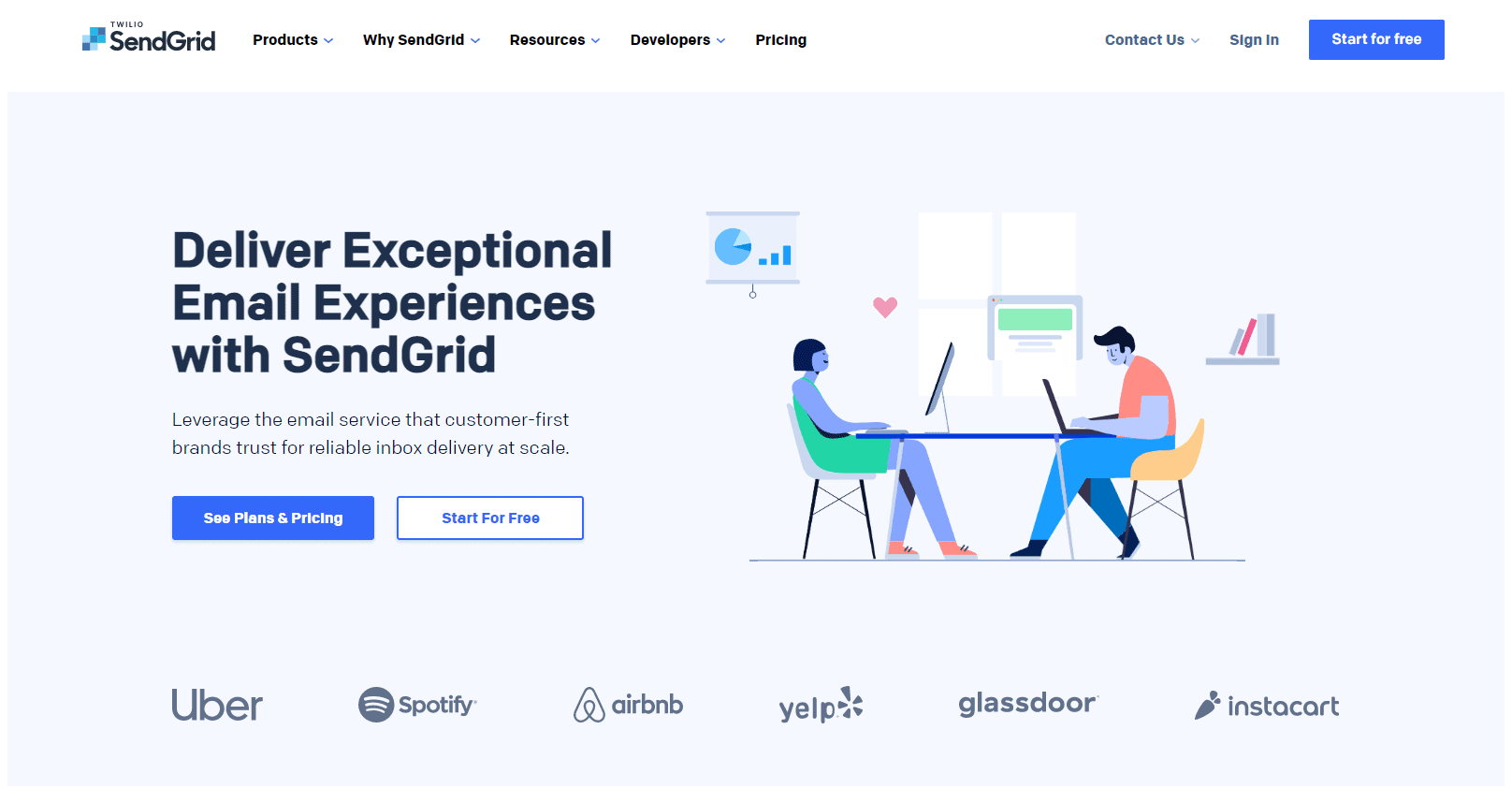 In order to achieve the highest possible deliverability rate, SendPulse employs a number of strategies, including email authentication, SPF records, bespoke DKIM, and dedicated IP addresses.
In addition to this, it provides you with real-time stats and analytics to keep track of how well your emails are doing.
Quick Links:
Conclusion: Best Mandrill Alternatives 2023
It is entirely dependent on the needs of your organization as well as the funds you have.
Sendinblue and Amazon Simple Email Service can be the greatest choice for you if you're searching for a solution that's also going to be relatively inexpensive to implement.