In this article we have featured What is the Difference in .net vs .com Domains? The decision to buy a domain name generally comes down to picking between .net versus .com.
While there is a myriad of different extensions out there, these two are still regarded "standard" for URLs. But is there a difference between them? Is one better than the other?
The one you choose can influence everything from how easy it is to discover your website to how people view your brand. In this essay, we try to sort out .net vs .com's similarities and differences, benefits and cons, so you can make the best selection possible for your site.
What is a Domain Extension or TLD?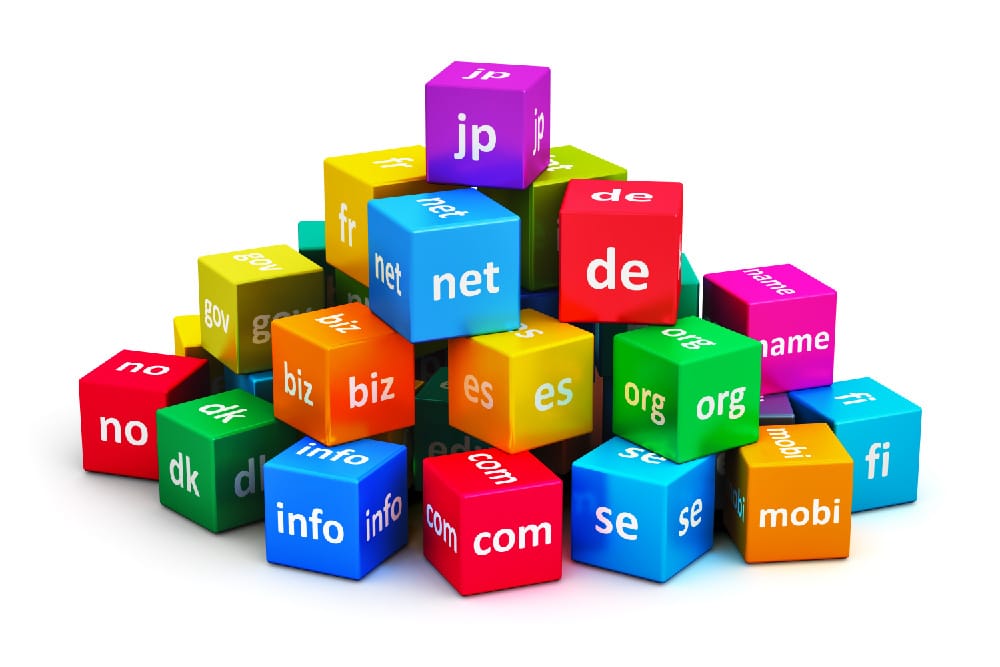 A domain extension is the end component of a URL, inserted after the primary domain (sometimes called the second-level domain or SLD/2LD).
You may hear "TLD" used interchangeably with "domain name extension." TLD stands for "top-level domain," and the two names relate to the same thing: that last portion of a URL. What comes after the "dot." Note that this doesn't have anything to do with a subdomain – we have a complete page dedicated to the topic.
Difference Between .Com vs .Net Domain Names
The.com and.net extensions are two of the most used types of domain name suffixes. If the.com extension of your selected domain name cannot be registered, you may feel compelled to register a domain with the.net extension instead.
In most circumstances,.net is not a good choice for your company as a domain extension.
The prefix "com" in a website's domain name denotes that it is used for "commercial" purposes. This can include websites for businesses, websites that wish to make money online, personal websites, blogs, portfolios, and other types of online content.
On the other hand, the word "network" is represented by the letter "net" in the "network" domain name extension. It was developed specifically with internet service providers, network administrators, and email service providers in mind.
If you're wondering what the extension ".org" stands for, it's short for "organization," and it was designed from the beginning to be used by charitable organizations.
Types of Domain Extensions: .net vs .com and Beyond
In addition to .com, there are a number more extensions to pick from, like .net, .org and .us. There are other unique ones, too, like .best, .ist and .site. And if you want a domain extension that clarifies the type of business you have, you may choose something like .investments or .vacations.
The TLD doesn't effect how well a website functions on a technical level or how readily search engines can find and rank it.
However, it can harm your website's SEO. For example, a TLD like .biz doesn't have the same authority as something like .com or even .co. People may not trust it enough to click on it, which can hamper traffic. You can check out this post if you want to understand more about the connection between your domain name and SEO.
Domain Showdown: .net vs .com
While it's the best renowned, .com isn't your only option. If you're considering a different domain extension — .net in particular in the case of this post — we're here to give you the advantages and downsides of each TLD. Before we get into it, though, .com and .net share a number of the strengths they share:
Neither is country-specific, so you won't limit your reach based on the user's geographic area.
Both TLDs are for general-use websites (though .net can be significantly more specialised, which we'll get into). Something like .biz is meant for business or e-commerce and can be more restricting.
While .com may be more widely regarded, both TLDs have been around for a long time and are well-known enough to be termed "standard" domain extensions.
Now let's discuss about each TLD, including their pros and cons.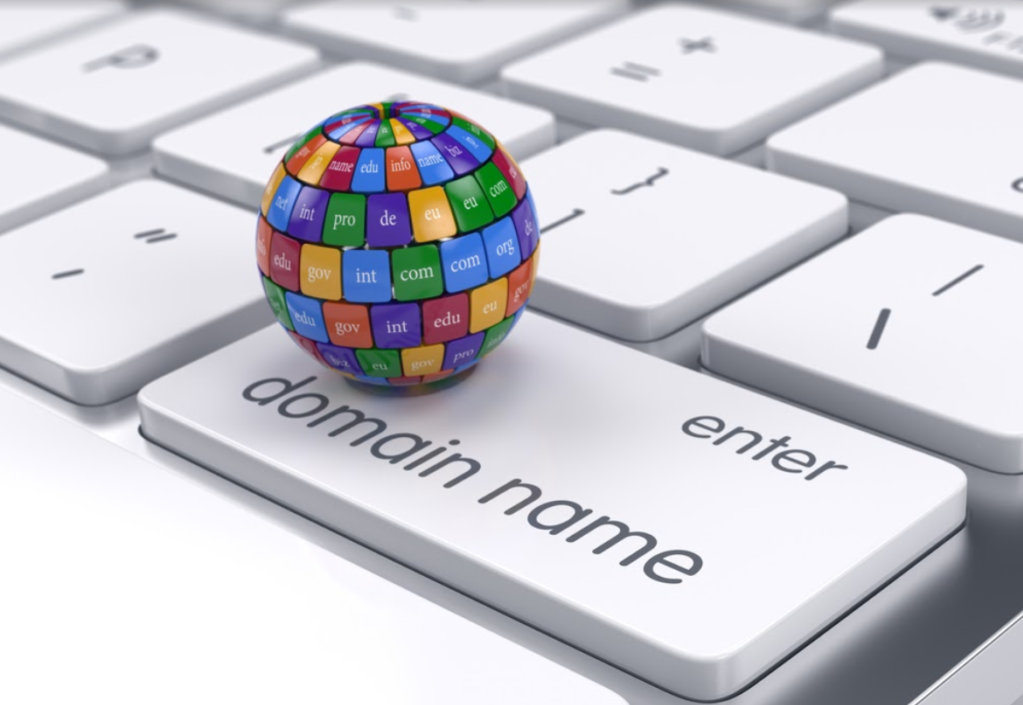 An Overview of .net
Originally meant for internet providers ("net" is short for "network"), the .net TLD is a lot more general than it used to be. All sorts of websites utilize the extension today, not only ISPs.
However, some in-the-know persons will still believe that a .net website is in the computer or web industry. So be careful using it in that aspect. It can cause a misunderstanding or misbranding for a specific set of visitors.
If you (a) have a tech/web-focused site or (b) your site can't reasonably be confused with one (it doesn't use vocabulary that may be misunderstood as tech-centric), you're probably safe getting a .net.
Also, some sites that have a network — meaning a community — of people interested will utilize .net, like Behance.
Pros of the .net Domain Extension
It might signal to industry pros that your business is in the tech or web field.
This TLD is going to be on the affordable side, especially when compared to a sought-after .com.
Since domains with this extension are more available and affordable (a little more than 3 percent of all sites use .net), it's perfect for a hobby blog, testing site, or another form of site that doesn't have significant traffic as the goal.
It's the second-best option to .com above other TLD options, and it's a fantastic temporary solution as you wait for the .com to become available.
Cons of the .net Domain Extension
The .net TLD doesn't carry nearly as much authority as .com.
Some users may conclude that the site is low-quality or spammy based on the TLD. They may be less likely to click a .net vs .com URL.
It can be perplexing if your site sounds like a tech site but actually isn't.
It's tough for a .net site to compete with a .com site, which is an issue if you have a similar principal domain or business name as another organization.
Users default to .com and may type a competitor's URL into their browser instead of yours.
An Overview of .com
While .com was formerly designated for use by commercial enterprises ("com" for "commercial"), it's now the gold standard of domain extensions. More than 53 percent of all websites use it! When most individuals seek to register a domain name, they're hoping that .com is available and affordable.
Pros of the .com Domain Extension
It's actually for every form of website, from blogs and personal websites to commercial websites, affiliate marketing sites, online shops, etc.
The .com extension conveys the most authority and trust of any public-use extension (something like .gov or .edu will also carry a lot of authority too, but not just any website may use it) (something like .gov or .edu will also carry a lot of authority too, but not just any website can use it).
That high level of authority boosts your chances of receiving backlinks.
It's easier for users to remember a domain name that ends with .com rather than something else.
Since .com is the most recognizable domain extension you'll find, it's what a lot of users are going to expect your URL to end with.
Odds are that users are already typing in .com while trying to reach your site, but they land on nothing. Or worse, a competitor's site.
Cons of the .com Domain Extension
Because of its popularity, a lot of .com domains are already taken. It can be hard to get one with the SLD you want or even a variation of it.
.com domain names might be on the pricey side. And when you pit a .net vs .com, the .com is generally going to be expensive. Especially on the secondary market.
How to Choose a Domain Name: Thinking Past .net versus .com
While the TLD is significant, it's not as crucial as the primary domain name, or the SLD. Your primary domain can make or break your website SEO, regardless of the TLD. It's a key aspect of your branding and marketing, and it should be picked wisely. A strong domain name will name your firm (in full or in part) and explain what it's about.
Here are a few domain name recommended practices to follow:
Make it clear. It shouldn't be confusing to understand, spell, or remember.
Choose a domain name that's easy to speak and spell. That way, when you give people your domain name, they'll remember it and be able to search for it effortlessly.
Avoid using numerals. It will always be unclear whether the number is spelled out or written as a figure when spoken or used by someone unfamiliar with your brand.
Don't use special figures, such dashes. They're tough for folks to remember to include or where to put them.
Keep it short and concise. A shorter domain name is easier to remember and type in than a longer one.
Clarify what your business is about. The general aim of your website should be apparent.
How to Register a Domain Name
You can get a domain name from a domain name registrar, and sometimes your server may also offer domain registration. Which companies you go with for domain and web hosting depends on your demands.
At times, you may purchase your domain name from a dedicated registrar or a web host that offers domain registration but then actually host your site with another source. Or, you may elect to bundle the services and get it all from one server. Some hosting plans include free domain name registration, too.
If you're not ready to construct a website but you want to secure a domain name so nobody takes it first, you can register the domain name and then obtain web hosting later. When registering a domain name, you'll choose how long you want it registered for before it expires or it's time to renew. Usually, the longer the term, the less expensive registration will be. and for the them you can choose generatepress, it is one of the best theme out there.
Final Thoughts regarding .net vs .com
For most people, a .com domain extension is going to be the best choice. That is, if it's available. The .com is authoritative, identifiable, trustworthy. However, they're also hard to come by, so if the domain you desire is for sale, snap it up.
However, that doesn't imply you shouldn't register a .net, too. It's usual for firms to purchase both domains so that nobody else can, then redirect the .net one to their main .com URL. This form of domain security implies that someone can't register a .net with your principal domain (or anything similar) and try to steal your traffic.
When it comes to .net vs .com, there's a hierarchy. Always go for a .com when you can, even if you have to adjust your domain name to get one that's available. Opt for a .net if the .com isn't accessible. And if you're worried about competition or you run a tech-focused firm, get the .net even if you buy the .com.