What is a Private Blog Network (or PBN)?
The idea of ​​opening many sites and using them to link does not seem bad either: the problem is that the management costs are gigantic, each site must be managed, updated, looked after in every aspect: and this is where the idea of ​​the PBN was born.
A Private Blog Network (acronym P.B.N.) is nothing more than a group of blogs, sites, or forums where you can post links freely: all under our complete control. If it is not clear, read on.
Let's start with how to do link building: it is a matter of going hunting for valid backlinks for your site, and as I explained in the giant post attached to the techniques that can be used, normally we are looking for links on other people's sites.
There are trivial techniques (insert a comment with links) and less trivial (exchange links between different sites, write or propose a guest post, use the question and answer forums, ask a friend, do more Dadaist things like asking questions in the forum and answer yourself with another account + link).
Google doesn't like the PBN
When we talk about PBN, in general, we refer to rather "dirty" techniques, but not necessarily in a negative sense: as suggested by more experts, in fact, to climb the SERPs of the most competitive sectors often the PBN and its use/abuse is – unfortunately, out of necessity, out of bad luck – the rule.
Do you know why I think a PBN is not necessarily a penalizing technique?
Yes, I am not of the idea that it is a technique as dirty as it seems: it all simply depends on how the sites are managed.
If they are managed wisely and contain good content, they are taken care of from every point of view and are not limited, as many do, to publish only backlinks of convenience, they can be a good strategy, it all depends on whether things work from an editorial point of view, so to speak.
As often happens in SEO, there are good techniques that if mishandled can become lethal: but in general, it depends on who does them, and how he does them above all.
PBNs are also at risk because Google explicitly prohibits using them since it considers them link schemes (link schemes, that is, links that are detected as belonging to a single owner and are seen as penalizing).
It is not the only valid technique for building links, of course, and I do not recommend using them except for those who are truly experts.
How is a PBN done?
In practice, it does this: by creating multiple websites, with different platforms (Blogger and Medium are the most used) and on different hosting (in order to have different IPs: in this way the PBN will be less "dirty" or suspicious).
Unfortunately, things are less simple than it seems: the PBN sites inevitably tend to be effective in the medium to long term, in short, it takes time, work, and patience for a PBN created today to be really effective for positioning sites.
In general, it is much better to turn to ready-made PBNs and to be included in the "circles", to do this, generally, you do not search on Google (for obvious reasons): much better to contact those who deal with them directly.
PBNs are a cost for those who maintain them, so it is also normal that they have a cost and that they are, in general, an investment at risk of being penalized (like any other investment, moreover).
How many or which links should I create?
There is no rule: the more you put in, the better, but the risk is greater. In general, it is preferable to link once from each site, and avoid systematic patterns in doing so (therefore, for example, avoid always repeating the same anchor text or always posting the same slightly varied article).
Forget about any mental blowjob, moreover, on the structure that the links must have (pyramidal, etc.) because they are very easy to detect and penalize link structures by Google.
Why should I create a PBN?
Typically it is done to position a site, especially in the most competitive sectors.
Useful tips for creating a good PBN
Here too common sense helps a lot: PBN sites should not contain advertisements, for example.
Both because these sites by their nature would make little, and because it is still good to create clean and untraceable sites.
In this regard, it is also advisable to avoid using Google Analytics from the same account, since it would be clear that these are sites managed by a single owner.
Furthermore, the PBN sites must be different from each other: if you use the same theme above all, what you are combining is quite evident, and it is not a prudent strategy from any point of view (let alone the editorial one, and for the backlinks SEO is important, like it or not).
List of The

Best Cheap Private Blog Network (PBN) Hosting Providers 2023
Here are the best affordable PBN hosting providers that you must check out: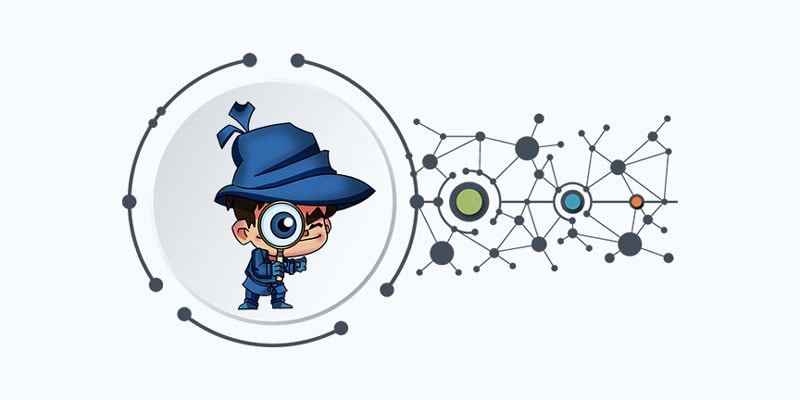 SeekaHost is a famous name in the SEO market as it is run by well-known SEO Fernando, it gives the best infrastructure, multiple location servers, and most importantly the dedicated consumer care.
Seekahost platform is created to assist the efforts of SEOs, they guarantee complete security for your PBN network and their costs are astonishingly low, they give assistance through live chat and email tickets. 
The most helpful thing about their support team is they are all well-knowledgeable about SEO, so, they know what they are doing when they are advising their product. Seekahost provides an uptime of 99.9% and they have realized anti-spam plugins like Spam Assassin in all their packages.
Their cPanel is easy and you can intuitively handle it even if you are using it for the first time, furthermore, they give separate cPanels for each domain in your PBN rather than mixing all of them as the Add-on domains.
For instance, if you have 10 blogs in your PBN, you'll have 10 different cPanel accounts, so it is easy for you to customize your blogs and surely more comfortable handling them. 
Features Reading: Honest Webhosting Hub Review 2023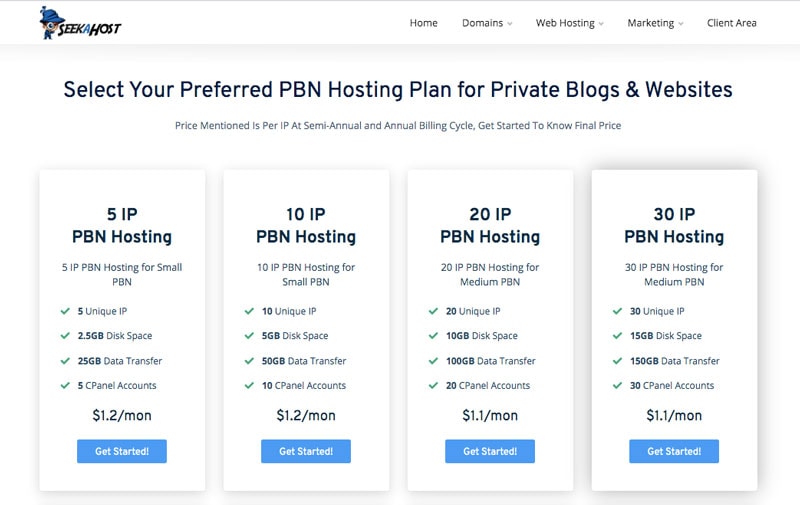 Their plans are well-categorized, there are plans from 5 IP PBN to 70 IP PBN, it can host your modest PBN as well as the colossal PBN. Here are the best characteristics of Seekahost.
Best Features of Seekahost
Multiple-location datacenters secure your content to reach the users as quickly as possible.

Suitable for both small-budget SEO agencies and enterprises.

Expert SEOs as the client support team.

Spam Assassin, an industry-leading anti-spam software is incorporated in all bundles.

You'll get 500 MB for each domain. 

Their rates are super cheap.

Up-to-date software and hardware resources.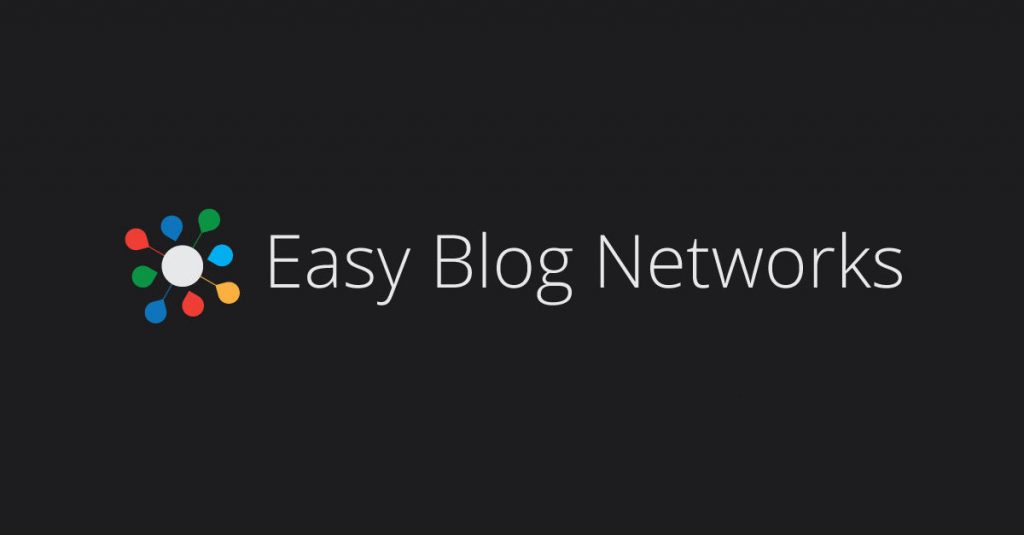 With high-end infrastructure and easy-to-use interface, it is absolutely easy to set up a PBN network on Easy Blog Networks.
 It is a time-consuming method to set up a PBN on most of the PBN hosting platforms, Easy Blog Networks has clarified everything in such a way that it just takes moments to set up the PBN on its platform.
The randomization of the servers guarantees that you are constantly undetected, you need not worry about defending your network and fully secured, your blogs are hosted by several hosting companies at diverse data centers on varied A, B, C-class IPs.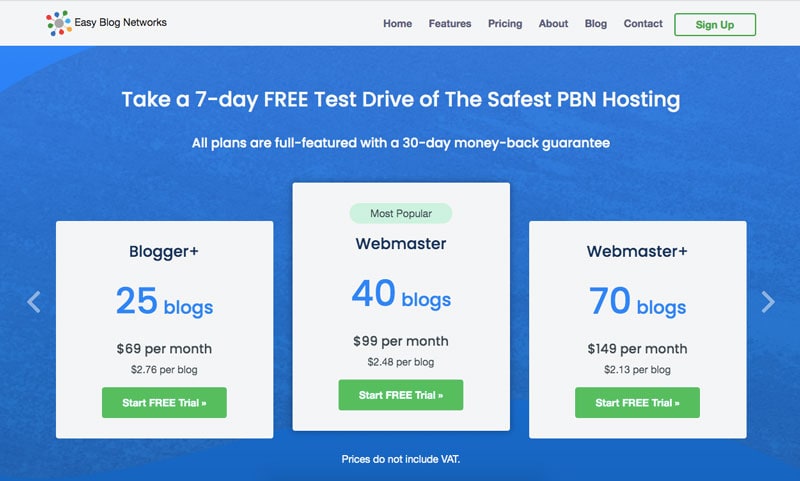 It all looks absolutely natural and your blogs are undetected, at the instant, Easy Blog Networks uses over 100 data centers and 18 hosting service providers.
The best part is they always add supplementary data centers and hosts in their selection, they have also examined the maintenance process, the automatic WordPress updates and daily blog backups, security optimization, and server performance make the PBN Network management a simpler process.
According to a study led by PBN Fox, the deindexation price is low for the blogs powered by EBN, Easy Blog Networks is unquestionably one of the best PBN hosting services with a super-fast setup, total natural hosting profile, automatic maintenance, and many other features. 
Here are the best pieces of Easy Blog Networks.
Best Features of Easy Blog Networks
The easiest method to set up PBNs. 

It is pretty affordable and there are no hidden costs.

You can try EBN hosting using their 7-day free trial.

The randomization and variety of servers and data centers ensure complete privacy.

The bandwidth and data storage are unmetered. 

WPX was begun back in 2013.
He has been in the industry since 1998 and that time is more than enough to know your customers and their problems, of course, if you are a business standard frame.
This experience helped Terry to fully understand and begin building what people would love to have. 
There are few plans as of now
The first program that is the business one will cost you $24.99/month if you prefer to pay monthly, o

n this plan, you can host up to 5 separate websites under separate domains and you get a storage space of 10GB with all dedicated characteristics, i

t is better to pay annually because when you pay yearly you can save some cash.

The professional plan, which is the next plan will cost you $39.99/month when you pay annually, o

r else you will have to pay 49.99/month if you want to bill monthly.

On the expert plan, you can host up to 15 websites under various domains and you get a storage space of 20GB with every dedicated highlight.

The Elite plan will cost you $79.99/month when you pay annually or else you will have to pay $100/month when you prefer to pay monthly, y

ou can host up to 25 websites under various domain names and the special point with this plan is the infinite bandwidth with 40GB of storage.
If you are on the stage of getting traffic that is about 10,000 visitants a month and you don't use a Loy of self-hosted videos and high-resolution images then the business plan will suit you the best.
On the business plan, you only get 50GB of bandwidth and I strongly suggest you move on to the professional plan if you are sure of the future of your blog or Website, again, no need to panic, if you ever exceeded the limit of 50GB, your site will not be disabled, they will contact you advising the necessary adjustments.
If your blog is getting visited by more than 10,000 people then you should consider the expert and elite plans.
With the elite plan, you get unmetered bandwidth, unmetered WPX Cloud CDN but that doesn't mean that you can use this plan for a website that gets millions of hits a month, the amount should be reasonable and if you are still skeptical, contact WPX and they will work upon setting up your site and make sure you are not consuming more resources than allotted.
With every plan, you get free WordPress migrations included, the minimum is 5 sites and the maximum being 25, you can expect the migration process to get made within 24 hours per site.
However, this process usually takes less than a few hours unless and until your site is large and improper, the websites are migrated with no downtimes, and rest assured you are in the hands of experts., you will also receive timely updates regarding how the process is going on.
Upon completing the migration process your site will be optimized according to the WPX standards to ensure your website is faster than ever.
WPX also gives some discounts on its WordPress hosting plans. Check these latest WPX Hosting Coupons & discounts to save up to 53% on WordPress hosting plans. 
Best Features of WPX
A 'Staging Area' where you can merge your Staging site version with the Live site version without losing new blog comments or post/page changes on the Live site since the Staging version was created;

WPX Hosting's 24/7/365 Support Team AVERAGE under 30 seconds response time.

"FIXED FOR YOU" Guarantee: Unlike old-school hosting company support that sends you a link to an article when you get into technical trouble & expects you to fix the issue, they do it for you, FAST & FREE 

SUPERFAST high-end new SSD servers deliberately UNDERloaded for high performance under extreme traffic loads

UNLIMITED Free Google-sponsored SSL Certificates Installed & Active In Under 10 Seconds

PHP 7.X Enabled (Plus EarlierVersions) + http2 enabled

Unlimited FREE Site Migration from your current host to WPX Hosting Within 24 Hours, 7 Days A Week

Fully Managed WordPress Hosting With FREE Email Included (Unlike Many Others)

US servers Located In The World's Largest Datacenter Along With America's Financial Infrastructure, UK servers in London too;

Enterprise-level Incapsula DDoS protection on ALL plans.

LaunchCDN is defined as "PBN Hosting Made Simple" and I found that to be an exact statement. 
It utilizes Content Delivery Networks to host sites on different IPs, meaning your PBN websites are hosted along with side other normal websites, unlike different providers where your websites are hosted on servers with only other PBN websites – this is a serious footprint that is common and something that LaunchCDN succeeds.
Overall I found LaunchCDN to be the best choice and it's perfect for large networks requiring absolutely zero footprints.  I'm now a client and plan to be for the foreseeable future, I revisit the contestants every couple of months but LaunchCDN has everything I need.
LaunchCDN Prices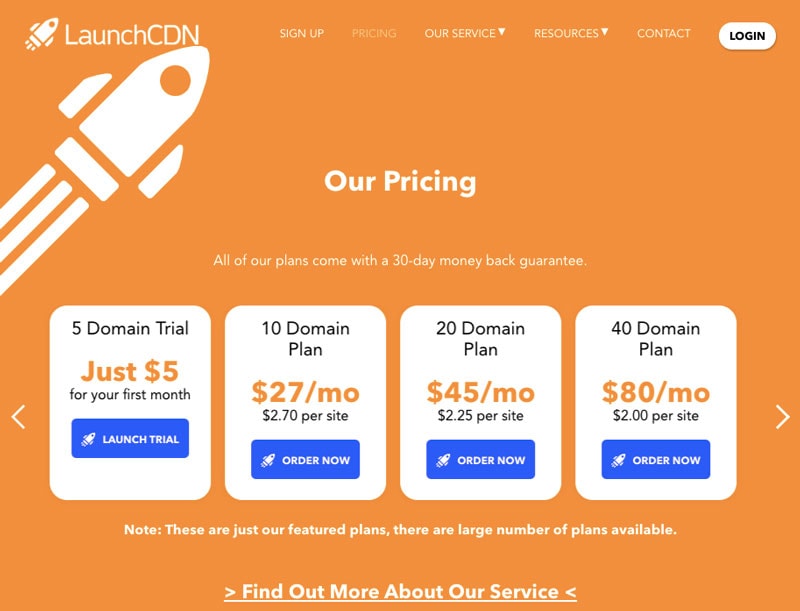 LaunchCDN has the best pricing on offer, currently, the 10 domain plan works out to be $2.70/month per site scaling to $1.70/month per site for larger plans.
LaunchCDN is everything you need in a platform, it's easy to use and I'd suggest it to anyone who's looking at building any size of the network, the one drawback is that CDN's can often cause unexpected downtime, for example, LeaseWeb had extended outages.
But with LaunchCDN you can choose which CDN's to deploy on and I've found their support team to be excellent, It's perfect for a small network of 10 sites or a mega network of 1000 sites. 
If you want to sit back and relax and know your PBNs are in good hands then you should consider choosing LaunchCDN.
Best Features of LaunchCDN
One of the biggest things is that it has an inbuilt 

PBN Site Builder

. You can order a full website build for your PBN website from your dashboard that starts at $35.

Excellent support team

Daily backups

The best anti-footprint technology, out of all of the PBN hosting websites I reviewed theirs was the most impressive

Plenty of other small features included in the platform

Free migration for PBN websites

Email forwarding from your PBN to your main email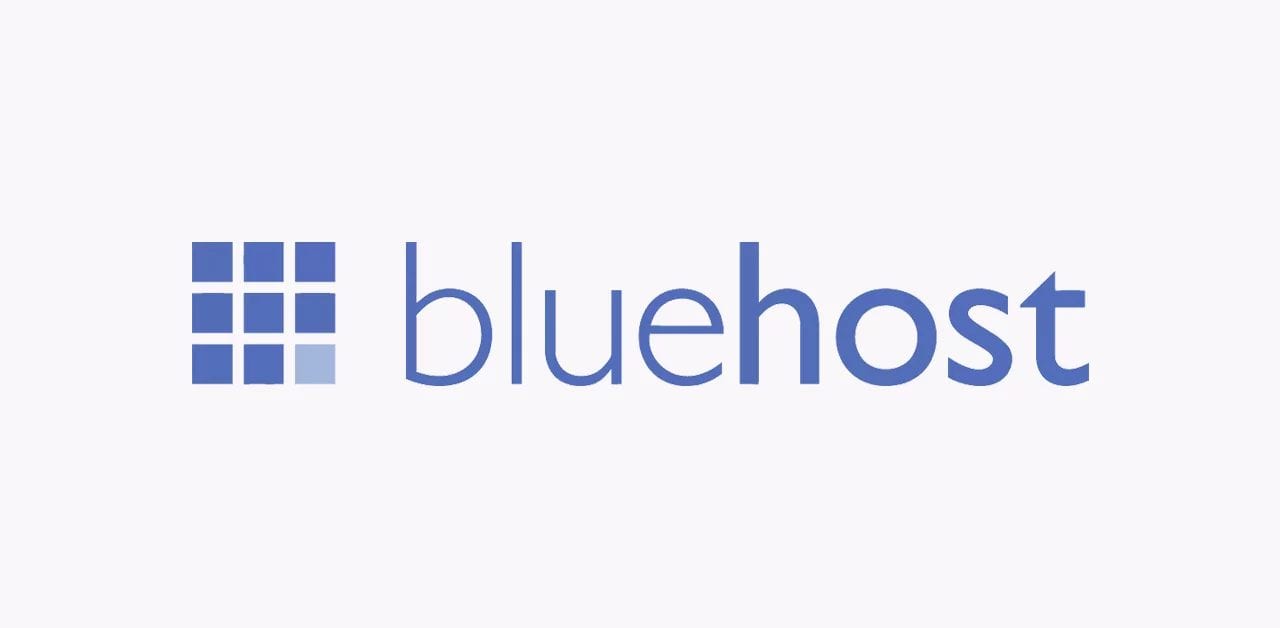 As mentioned before, Bluehost also tops the charts in the best PBN hosting offering, excellent performance at competitive prices, with just two to three cores and assets, your dedicated or virtual server is going to be powerful, and online.
For those just getting started, possibly on their very first site, we would want to way that Bluehost has revived its consumer experience — beefing up the user-friendliness variable significantly lately, users will discover the dashboard and general customer experience to become composed about as non-daunting for newcomers as hosting gets.
Bluehost's shared server options will accommodate the overwhelming bulk of clients' hosting requirements when you outgrow the visitor's allowances on shared web hosting.
Nonetheless, Bluehost excels in the VPS and dedicated hosting niches. Install the blogging system that is favored through a single click via the tool panel, or possess the business's managed services team view of it. There are so many alternatives to Bluehost to look at for your website hosting space.
What makes Bluehost packages most attractive is that the organization's reputation for viability and affordability, which both web novices and pros can appreciate, added incentives, such as free domains, advertising credits, and endless emails, make this supplier a bang-for-the-buck favorite during the hosting area.
You have come to the appropriate host if you are searching for WordPress hosting especially for your PBN, whether or not a shared, virtual, or even dedicated server.
Bluehost has long been a favorite of mine the adheres to standards for hardware, over WordPress hosting spaces and the shared, and its own customer support is astonishing.
Best Features of BlueHost
FREE domain and SSL certificate

1-click WordPress installs

Unlimited site traffic and in-house support available 24/7

Usually $7.99/month, but 

our visitors pay $2.95/month!

Industry-leading hardware and uptime
Also Read:
Conclusion: Best PBN Hosting Provider 2023
You can't really decide which one is the best provider out of the above-listed companies without actually trying them. We recommend you to go with one of the top PBN hosting providers only so that you're never in a disaster of getting a manual penalty by Google.