In this article, we have featured Career in Digital Marketing In 2023. Intimidating is an understatement when it comes to choosing a career path. It's important to select a job you enjoy while also keeping in mind factors such as long-term security and the capacity to lead the lifestyle you desire in mind.
Digital marketing isn't the kind of career most people picture themselves in when they're still in school. Digital marketing is a fast-paced and ever-changing sector, but the prognosis for the field is favorable and will remain so in 2022.
Top 5 Reasons for a Rewarding Career in Digital Marketing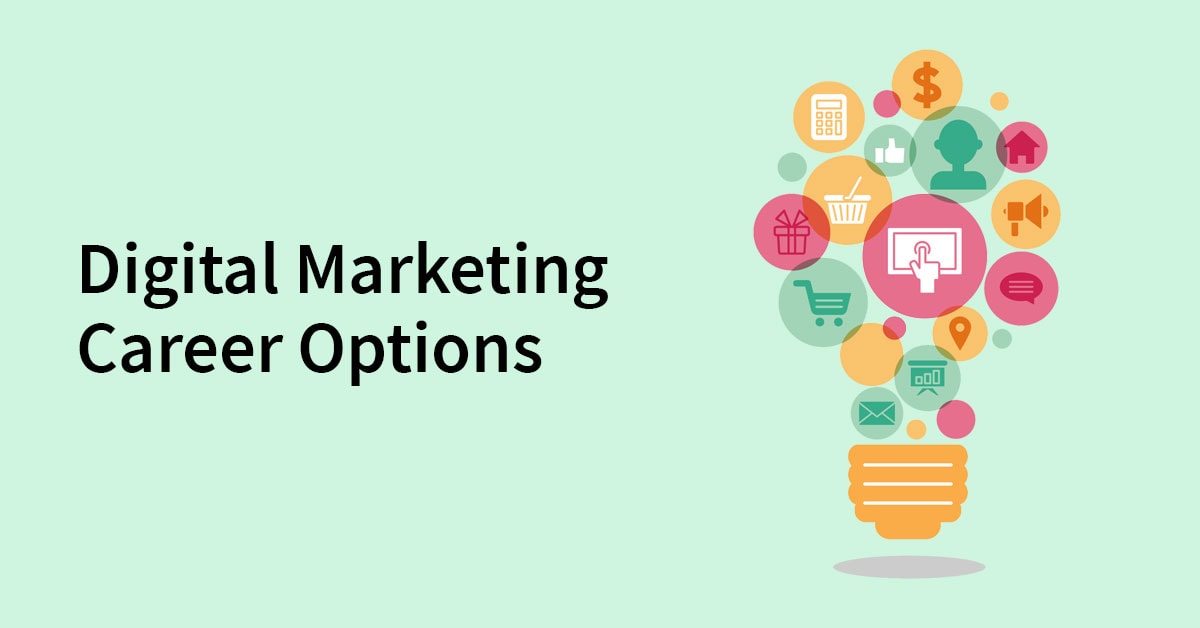 1. Kinds of Job Opportunities in the Digital Marketing Industry-
Depending on your preferences, you can work as a digital marketing professional in one of three industries. Digital marketing's diverse work and job profiles make it attractive.
Small, mid-sized, and large digital marketing organizations offer SEO, SEM, Social Media Marketing, and other services. Traditional ad companies must provide digital marketing.
Working at an agency allows you to deal with different clients and embrace diversity. Going deeper for a specific customer is difficult unless you work for a brand.
Working for a company that uses digital marketing to grow: You can also work for a company that uses digital marketing to thrive. When you work for a certain business, you obtain in-depth experience.
Digital marketing careers may be advanced by working at Google, LinkedIn, Facebook, Adobe, or Salesforce. In terms of employment and learning, working in these businesses will be different from working for an agency or brand. Such careers are limited yet offer perks.
2. Popular Job Profiles in Digital Marketing-
You may consider the following Job Profiles depending on your experience, abilities (both technical and non-technical, such as communication, creativity, and analytical skills), and interests:
You'll probably start as a digital marketing executive (or maybe an SEO executive, Social Media Marketing Executive, or Search Engine Marketing executive). You'll work with a team lead or manager on research, content development, and testing.
Digital Marketing Specialist: You will be promoted to a specialist job after 2+ years of experience in a given subject, such as SEO or SEM. In this position, you'll report to your management yet make numerous independent decisions.
With 2–4 years of experience, you'll be a Digital Marketing Manager or Team Leader, such as an SEO Manager or SEM Team Lead. In this capacity, you'll direct a team and contribute to strategic and tactical initiatives.
Digital Marketing Strategist/Analyst: Firms or agencies that emphasize SEO, SEM, and Social Media Marketing need qualified Strategic & Analytics workers. While team leads or managers continue to lead, these profiles will advise them on how to improve. Analysts may collaborate with cross-department teams.
The highest-ranking position in digital marketing is Head. In firms with integrated marketing, the Digital Marketing Head reports to the Head of Marketing or CMO.
Because Internet Marketing is still emerging, the jobs listed above are not conventional and may vary by organization types, such as an agency, brand, or tool supplier. All of the aforementioned profiles provide students and professionals with significant learning and growth possibilities for a digital marketing career.
3. India will cross the 700 M Smartphone Users Mark by end of 2020: 
Gadgets 360, an NDTV Venture, conducted a study estimating that India will have 530 million smartphone users by 2020 and 800 million smartphone users by 2022.
As of April 25, 2022, according to Statista's study on Internet Users in 2022, there are more than 4.6 billion people using the Internet worldwide.
A total of 566 million people were online in India as of December 2018. 80% of these users (i.e. 400 million or more) have accessed the Internet using a mobile phone.
Over the course of a decade, India went from having 10 million Internet users to having 100 million. It took three years to expand from 100 million to 200 million, and just one year to increase from 200 million to 300 million. In India, Facebook has more than 241 million active members.
In 2018, India overtook the United States to become the world's second-largest smartphone market. India has the second-largest internet user population in the world, after the United States. Besides China, it is the second-largest smartphone market.
Opportunities for employment in the digital marketing field
As a digital marketing specialist, you can work for one of the following three types of companies. A career in digital marketing is even more exciting because of the range of work and job roles available.
Digital Marketing Agency: 
SEM, social media marketing, and SEO are just a few of the many digital marketing services available from small, mid-sized and major digital marketing organizations. Any conventional advertising firm must now provide digital marketing services as a minimum requirement for its current and future clients. Having the ability to deal with a diverse range of customers is a perk of working for such an agency. If you're not working for a certain brand, it's doubtful you'll be able to create depth with a particular customer.
Digital Marketing is being used by a company:
You might also work for a company or brand that is actively using digital marketing to build its business. When you work for a company rather than a digital marketing firm, you gain in-depth knowledge and experience.
Tool/Platform Company for Digital Marketing
In addition to working for corporations like Google, LinkedIn, Facebook, Adobe, and Salesforce, you may also work for tool or platform companies like these. Working for one of these organizations will be very different from working for an advertising agency or a brand because of the wide range of job and learning opportunities available. There are fewer options for these positions, but the pay is significantly better.
Conclusion: Career in Digital Marketing In 2023
The field of digital marketing is quickly becoming a lucrative sector that offers quick professional advancement as well as a variety of exciting new prospects.
Start acquiring additional skills today if you want to be a part of the fastest-growing sector of the economy and develop with it over the next ten years.
We really hope that this has assisted you in gaining clarity on your career in digital marketing. Please let us know your thoughts on the subject in the comments section below.