Websites may be tricky. Just scratching the surface of website management will reveal a slew of technical words. For those who own or manage a website, the most common inquiry is: What is a subdomain name?
Answering this issue isn't easy since domains are made up of numerous – and sometimes complicated! But don't worry, we got you.
This post will help you understand a crucial but frequently ignored feature of domains – subdomains. a pen and paper… Your subdomain class starts soon!
What is a Subdomain?
Before we define what a 'subdomain' is, let's define what a 'domain' is in the context of a website. Your domain name is what you put into your browser to access your website.
This is frequently your website or company name, followed by a top-level domain (TLD) like.com,.org, or. blog (see below). Now that we know what a domain is, what does a subdomain mean? "Subdomains are a prefix applied to your domain name to assist organize and browsing your website.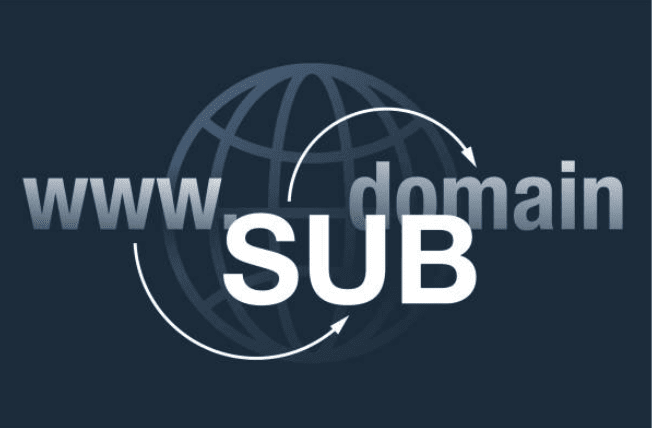 They are primarily used to administer large site regions like online marketplaces, blogs, or support platforms."
A subdomain separates your primary domain name from the numerous parts of your website. This is not to be confused with a subfolder that comes after the domain.
What Is The Working Of Subdomain?
A subdomain is used to structure your website and make it easier for people to discover content. They are used to designate a website's sections. Again, this is not a subfolder used to establish several sections.
The 'blog' subdomain isolates the blog from the main website. The options for subdomains are infinite. As an example, here are a few places where you may utilize them:
An eCommerce store
A members portal
Available languages
A blog
An app or specific tool
Subdomains are useful when your website serves various purposes. A website like Amazon.com, which is primarily a retailer, is unlikely to need a distinct 'store' or 'shop' subdomain.
A website like Coldplay.com, which primarily communicates news and information about the band Coldplay, might benefit from having a 'shop' subdomain.
Notably, search engines like Google see websites with subdomains as different entities. If you use subdomains to divide areas of your website, you may lose the 'SEO juice' generated from your primary domain.
Steps For Creating A Subdomain
Now that we know what a subdomain is and why it's useful, let's talk about how to build one on your own website. There are many ways to achieve this. Adding subdomains using your web hosting platform usually involves the following steps:
Choosing a web host area
Go to your cPanel
Select Manage Subdomains from the 'Domains' menu.
In 'Subdomain', enter your preferred subdomain (e.g. shop, store, tools, app)
'Done' or 'Create'
Although each platform differs, the process to create a subdomain for your site should be comparable. It's that simple!
Quick links:
Conclusion: What is a Subdomain 2023?
Everything you need to know about subdomains has been covered in detail in this tutorial.
We've also provided you with all of the information you'll need to get started with creating your own subdomains on your website. Thank you for taking the time to read this.