Choosing the best out of various drag and drop website builders for your website will make it much easier to design high-converting landing pages, web pages, and blog entries. What's the best part?
There is no need for coding.
There are plenty of website builders to select from, but not all of them are appropriate for you and your future website. You're seeking for a simple solution that creates attractive websites. And it isn't too pricey.  And it isn't a waste of time.
Well, here is the list of Best drag and drop website builders which are free or paid.
Best Drag and Drop Website Builders List
1. Wix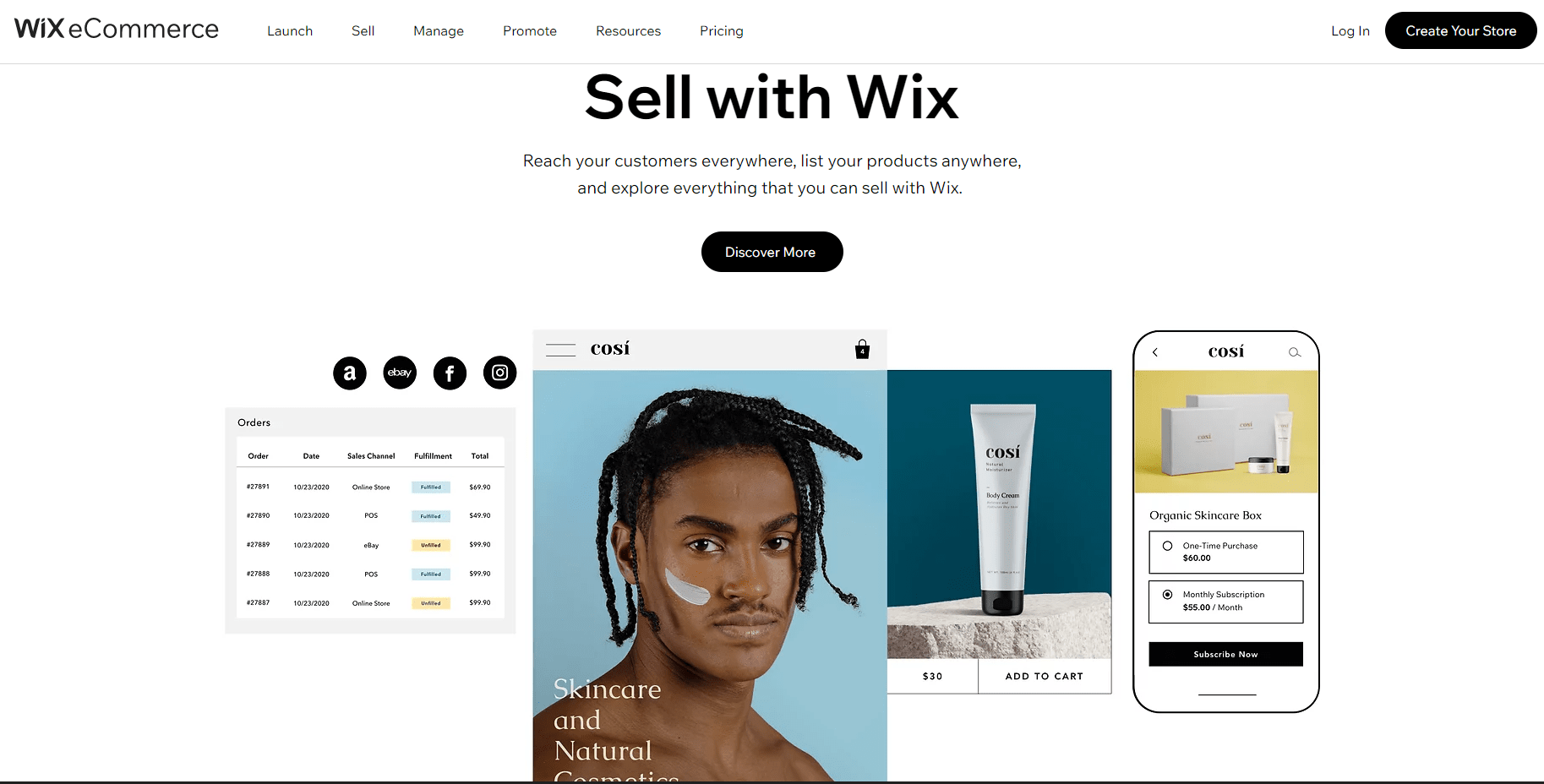 Wix is a fantastic free drag-and-drop website builder with a plethora of options, features, and extensions. You may use Wix to create any type of website. It is a powerful and adaptable software for creating pages of any shape or size.
What's so wonderful about Wix is that you will design your own website. You don't need to enlist the assistance of anyone else when you have such a dependable service.
The entire procedure is quick and simple enough for anyone to follow without breaking a sweat.
Furthermore, Wix offers three options: ADI, Editor, and Code. ADI is the great artificial design intelligence that will help you throughout the page creation process.
At the same time, Editor allows you more leeway in creating the ideal web design for your project. Meanwhile, Code is designed for more advanced users who want to create their own online area.
2. Duda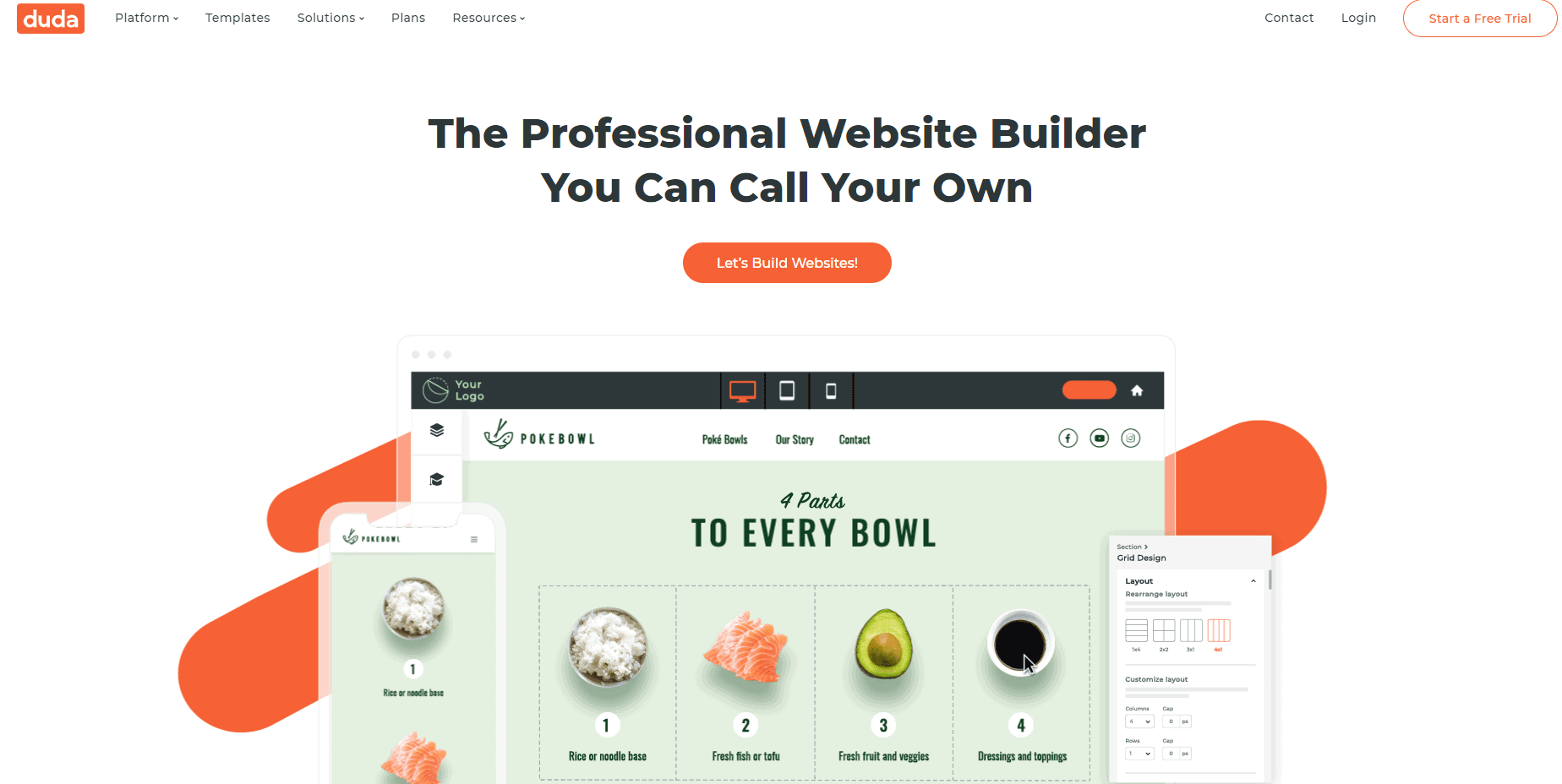 Duda is a drag-and-drop page builder made exclusively for agencies that is designed to speed up every stage of the site building process. Duda lets you import material from another website or web page and establish global settings for text, buttons, images, backdrops, and colors. It also has a Developer mode where you can change the HTML, CSS, or JavaScript of any site element.
You can change over 100+ templates – but only to a certain extent. Instead of being able to put items everywhere, you can only make modifications within the template's layout's "rules" or guidelines.
Duda provides a variety of tools for collecting customer feedback, defining specific user roles and permissions, and shortening time to publish, in addition to design and development capabilities.
3. Weebly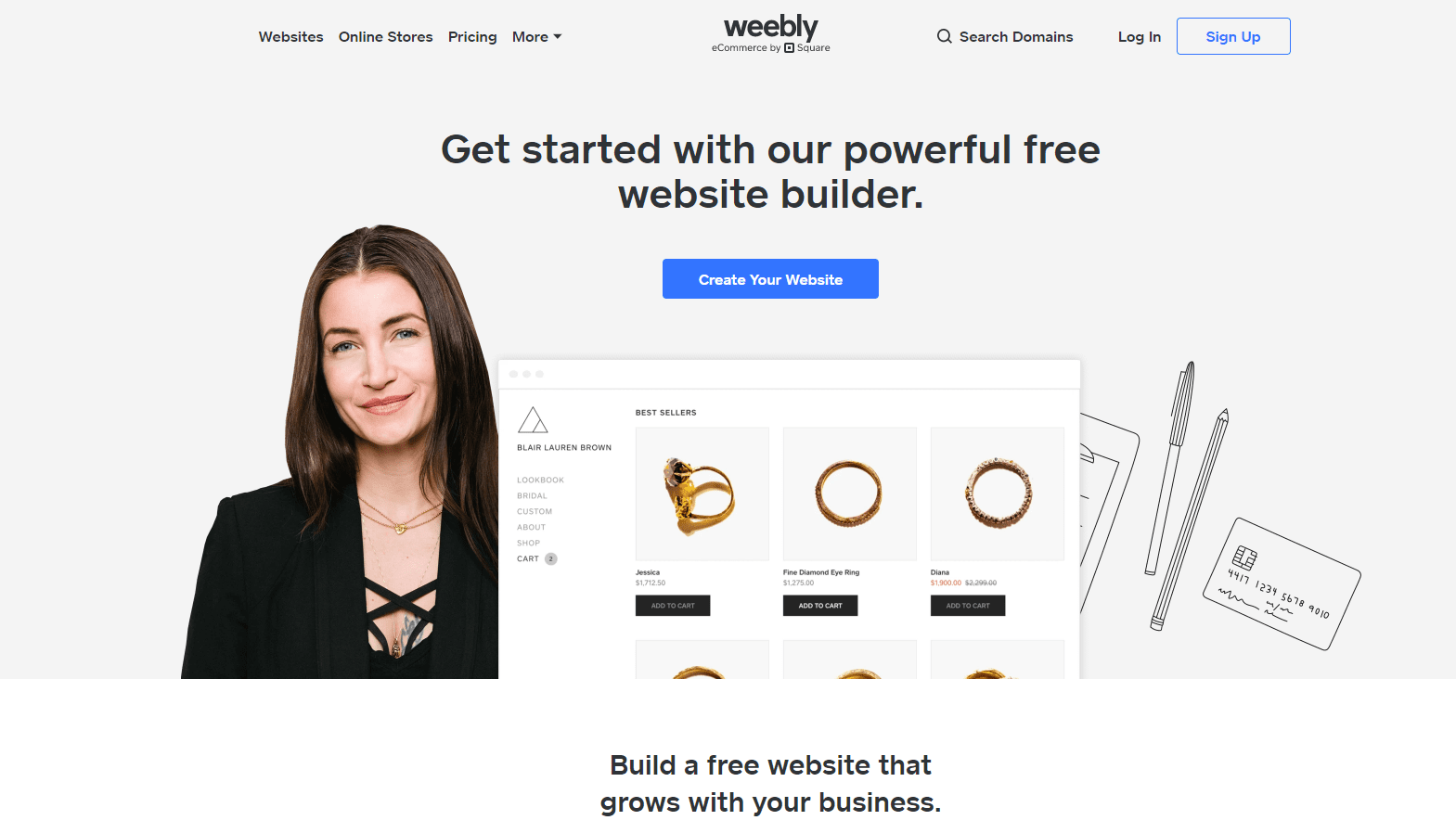 Weebly is a simple and free drag-and-drop website builder that demands little effort to finish your best appropriate page. You can bypass programming and design entirely thanks to its handy drag-and-drop capability. Furthermore, Weebly is extensible enough to allow you to easily develop both traditional and eCommerce websites.
Weebly offers a variety of pre-designed themes ranging from online store and business to portfolio, personal, and blog. You can change and customize each to fast create a banging environment you can call your website.
Weebly also provides a shopping cart, a secure payment method, and inventory tracking. It gives you complete control over your site's HTML and CSS, allowing you to make more advanced modifications that are not possible with the drag-and-drop editing interface.
Conclusion
If you use a drag-and-drop website builder, you can make changes to your site's content and campaigns without having to ask a developer for help. Make sure you choose the right builder for your business so that you can make, manage and optimize your website for the people who visit.
Also Read: