Every blogger needs a blog to share their thoughts, ideas, and passions with the world. The first step is finding the right blogging platform to use.
There are many different choices for free or paid options, but if you're looking for an easy way to get started then blogger.com is a perfect choice! 
Blogger offers everything that you need in order to start sharing your voice with others! You can create a professional-looking site without any coding experience at all – this article will explain how it's done.
If you have ever wanted your own personal space on the internet where you can share anything from recipes to advice about life as a mom – now is your chance! If only there was some way that anyone could do it easily…
Bloggers are individuals who have built an online presence by publishing content regularly on blogs. Blogging is also a great way to engage with your audience and potential customers as blogging provides a platform for reaching out to people from all around the world. 
In addition, some bloggers use their blog as an income source by promoting products or services they sell. In order to make money from blogging, it's important that you first build up an audience which can be done by being more vocal and available.
Steps to Create a Blog on Blogger.com-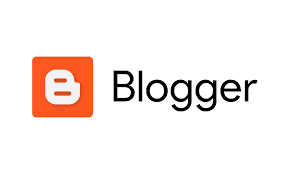 Blogger.com is a popular blog publishing website that allows individuals to create their own blogs for free, in under 5 minutes. It's easy to join the bandwagon of bloggers on this site, but creating an account may be difficult if you do not know how to go about it.
The following are the steps in joining blogger.com:
1) Visit the home page of blogger.com on any device with internet connection, be it a mobile phone or desktop computer.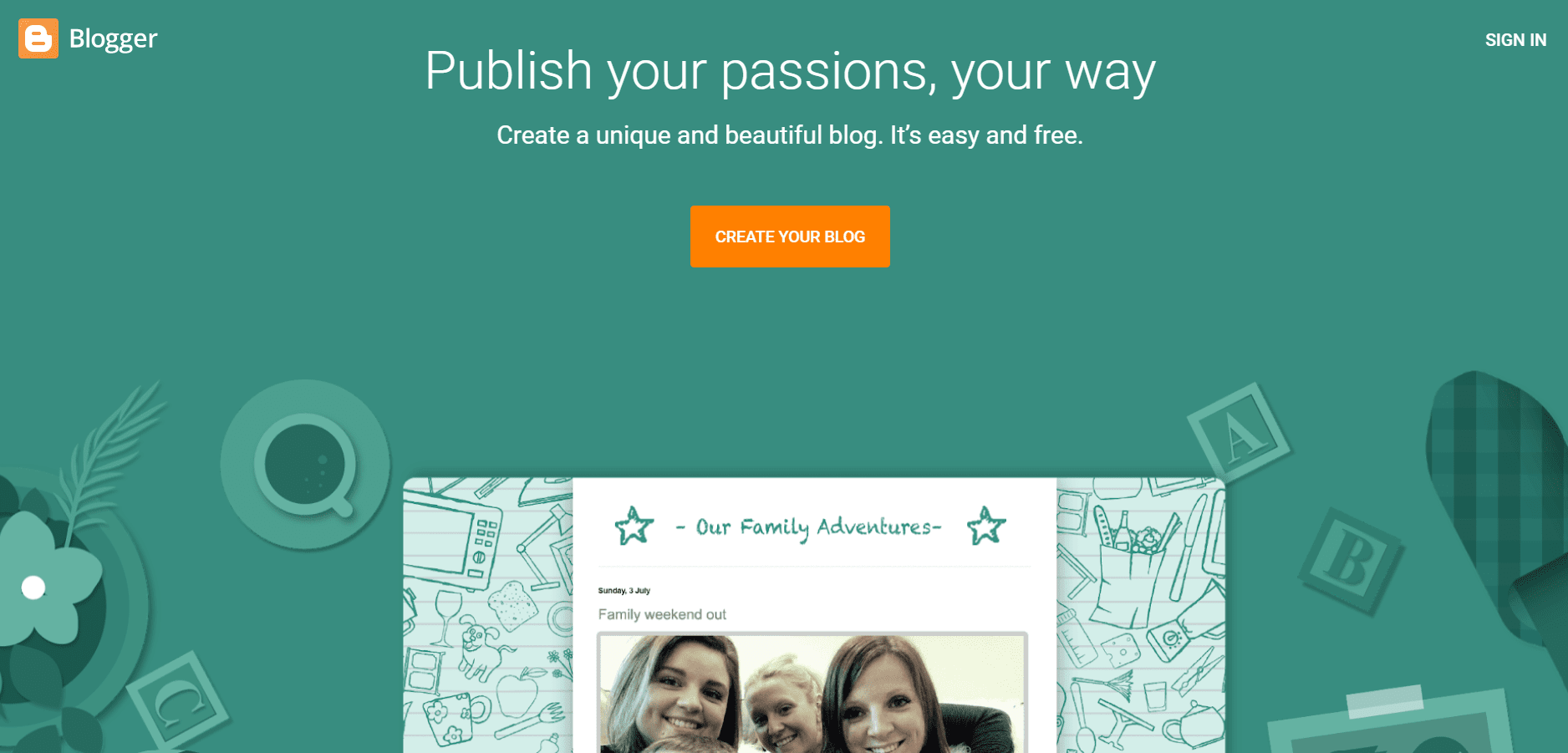 2) Click on register to create an account. This will prompt you to enter your email address and password of choice, as well as indicate whether you are over 18 years old or not.
3) Select your language and follow the on-screen instructions to complete your account registration.
4) Once you have created an account on blogger.com, click on login and go to the dashboard. This is where you can write blogs, read other blog posts and comment on them, among others.
5) It's that simple! All you need is an internet connection and it's easy to be the next star blogger on blogger.com!
Advantages of Creating a Blog-
Here are some advantages to creating a blog:
1) A blog can be easily embedded into your website. This is often done by adding a few lines of code to the theme you use for your website. The blog plugin will pull in an excerpt and a link, so people viewing your site don't have to click away from it in order to read the article on your blog.
2) Blogs give you constant fresh content for your site. If you simply created a website with the blog plugin, your latest posts will show up on the front page of your site. Visitors can go directly to your blog and read all of the most recent posts instead of having to click around looking for something that might be buried in an older post.
3) Search engine optimization is easier. When you have your blog posts on your site, it means that search engines are able to index them quickly and efficiently. This will help bring more visitors to your website, which in turn will make it easier for people to find the products or services you are offering.
4) Creating a blog can reduce costs. If you are using a service to host your blog, you will not have to pay for hosting. If you are managing the blog yourself, then the cost of software is minimal.
5) Blogging can increase customer interaction. When people read your posts or articles, they are able to leave comments with their thoughts and opinions on it. This is called user-generated content, and it is one of the most powerful types of online marketing. It helps to establish a community around your brand which will help build customer loyalty and satisfaction.
Disadvantages of creating a blog-
Disadvantages may include:
What is even more important, doing your blog publicly could lead you to some serious troubles. This situation often happens when someone writes something that causes offense to other people. If you are not ready for this kind of problem you should start with the blog creation process under the name of your own blog site. Then you can change it to public after you get enough experience in writing.
Another disadvantage is that creating a blog does not always help to gain more friends. This may cause the impression that people start creating blogs just because they want to be popular and have lots of readers. It's not bad but you need to think about whether it will bring you any benefits or not before you start.
In some cases when someone becomes a blogger they forget about priority tasks and daily responsibilities. This may cause the failure to finish the project on time which will lead to serious problems in future. So it's better to try to be responsible enough so there won't be any situation like this one.
Quick Links 
Conclusion-How To Create A Blog On Blogger.com 2023?
Blogging is one of the most cost-effective ways to keep your business in front of potential customers, and there are options for everyone from small businesses to individuals looking for an extra income stream.
You can create a blog either through Google or by using another service like WordPress or Weebly. If you're already utilizing other tools like social media, it may be worth setting up an account with these blogging platforms as well (and they usually integrate seamlessly). 
You can easily create a blog on blogger.com in just minutes, and you don't need any technical skills or design experience to do it! For those who may not know, blogger is one of the most popular blogging platforms for getting your content out there quickly and efficiently.
Here are some quick tips we think will help make this process even easier for you:
-Head over to www.blogger.com and login with your Google account (or sign up if you haven't already).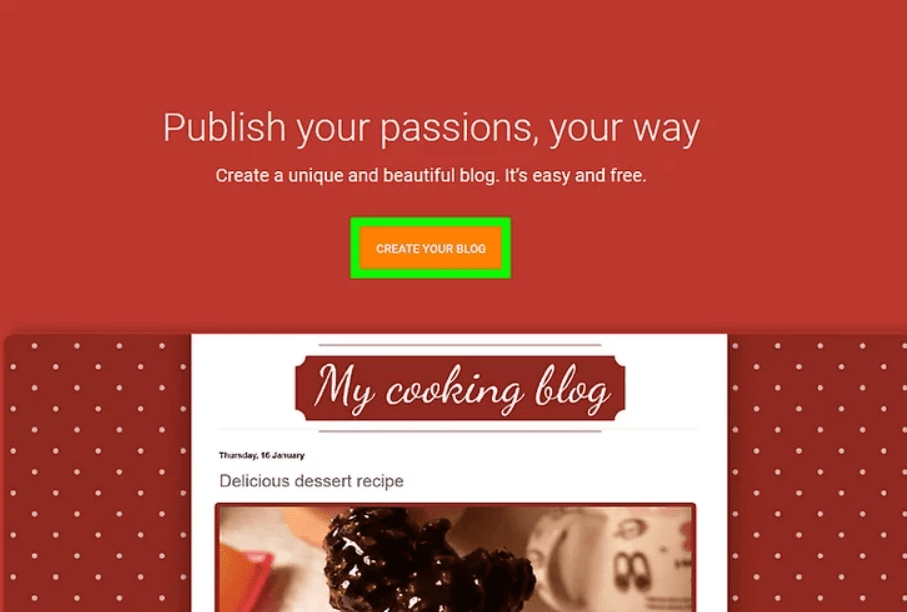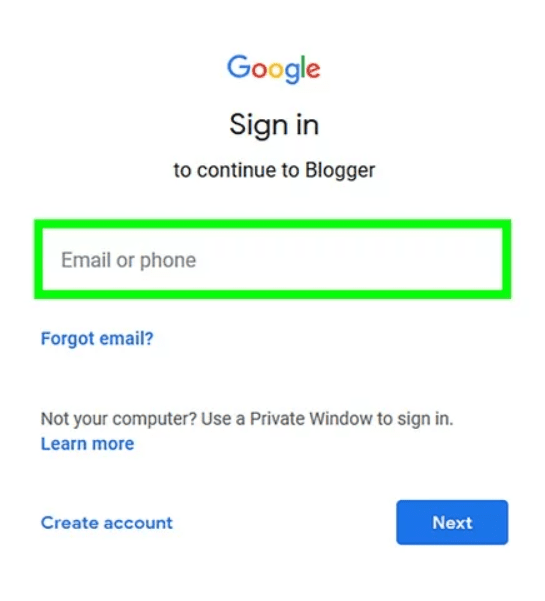 -Click the "create new blog" button at the top right corner of the screen .
-Select "Classic Blogger," give it a name, fill in other information like description, categories, etc., then click continue. Once all is done you can start writing.