Web Hosting is what it takes to turn a domain into a live website; a website of your dreams. Yes, either you need to know the basic fundamentals of code like PHP, HTML, CSS and any other programming language or you can install the magical CMS called WordPress on your server.
WordPress is powered by PHP and MySQL. All you need to run the fastest WordPress website is a hosting server with enough resources to serve the pages faster. And in this post, I am talking about the performance of Interserver standard web hosting. Read on to learn more about the cheapest unlimited web hosting plan. Let start with Interserver Hosting Review in detail.
Interserver Introduction
Interserver web hosting powered by LiteSpeed enterprise server is a bang for your bucks because it offers you a free cPanel to manage your account.
[wp-review id="120″]

If you don't know what kind of server is the best, let me tell you that it depends on the tendency of your website and its requirements. The choices are many. Another point of discussion could be Apache vs Nginx.
But here, I am talking about Interserver that offers a standard web hosting plan for 5USD per month. This server is powered by Litespeed technology and has the best caching environment for WordPress.
On top of it, the control panel has a crucial role to facilitate a user-friendly web hosting experience.
If you're someone who just wants to host a WordPress site on a shared web hosting server, I doubt if you understand this command.
[root@localhost ~]$ wget http://wordpress.org/latest.tar.gz
You won't even want to mess up with this command line to manage your website. When I ordered a web hosting plan for my small website, I got cPanel where I can manage n number of things on my shared hosting space.
Manage Emails, create forwarders, setup email clients
Manage the whole file system on the server using the file manager
Create, manage, edit and see my database using PHPMyAdmin
Manage the DNS records inside cPanel
Install WordPress or any website script using a softaculous app installer
and a lot more

Not just WordPress, you can use a server to host an eCommerce website using Magento or Prestashop as well. The choices are many and the server can host any of them.
The Speed
On a shared server, you can not only save on your bandwidth but also server the pages faster by helping your server with a compatible caching plugin. Litespeed Cache plugin is the best caching plugin to install.
Installing the plugin itself is not a guarantee of a skyrocket speed website though. You need to make sure that your theme is optimized for speed, SEO, and Google.
We could easily get 80+ on Google page speed insight without any optimization.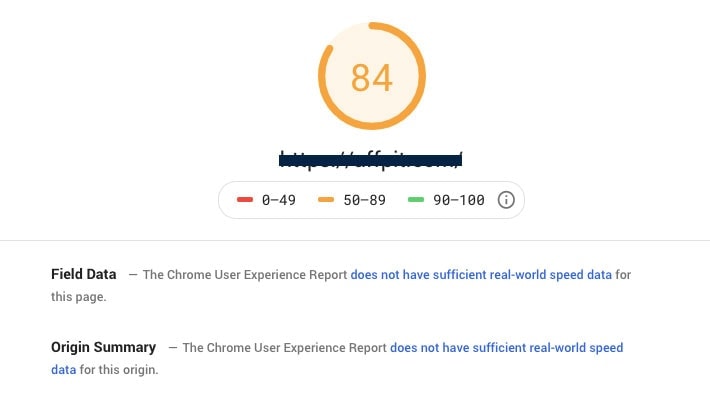 On the other hand, the server response is exceptionally amazing.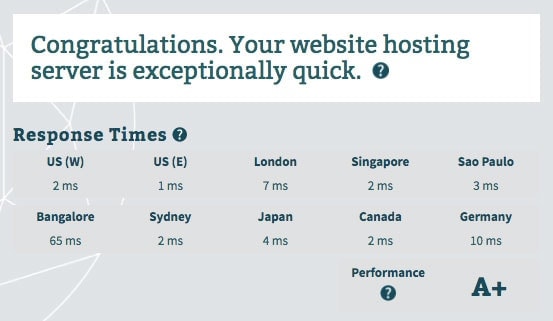 Free SSL Certificate
Security and privacy are the essences of the time and that you get for FREE. On the top of a strict firewall installed on the server, you get a free SSL certificate to encrypt the connection of your server to the users. A free SSL is no different from a paid SSL certificate.

The Pricing
For shared hosting, you won't see a basic or premium pricing table. The price is the same for all and everyone gets enough resources even on a shared web server.
The pricing, however, is a little costlier than other shared hosting providers if you consider the basic plan. However, considering the resources you have on your shared server (unlimited storage and bandwidth), it is way more cost-effective. In case, your website goes viral and receives massive traffic, the chances are less that your website will go offline; if hosted with Interserver.
Conclusion
Interserver is one of the trusted web hosting providers based out of the US. You can not only buy a shared hosting space but also a powerful dedicated server.

A 8GB RAM server with 396GB disk starts at $55/month which is again a cost-effective server.