In this post, we are going to share a view on the Best Live Streaming WordPress Plugins 2023.
Do you wish to broadcast live content to the website that you built using WordPress?
But now you're wondering how it is possible for you to accomplish that goal.
I created this article in an effort to help you with your issue. Because WordPress already has a large number of plugins that are capable of doing this for you.
I decided to create a blog that lists the five best live streaming WordPress plugins, both free and premium, and explains how to use them so that you can simply broadcast live videos on your website.
You may create your own live streaming website by using any of the sophisticated features that are included in each and every one of the live streaming WordPress plugins that I have listed in this article.
6 Best Live Streaming WordPress Plugins 2023
Let's have a close look at each of them:
XSplit Broadcaster is live broadcasting software that combines ease of use with a high level of capability, making it the ideal choice for shout-casters and live events.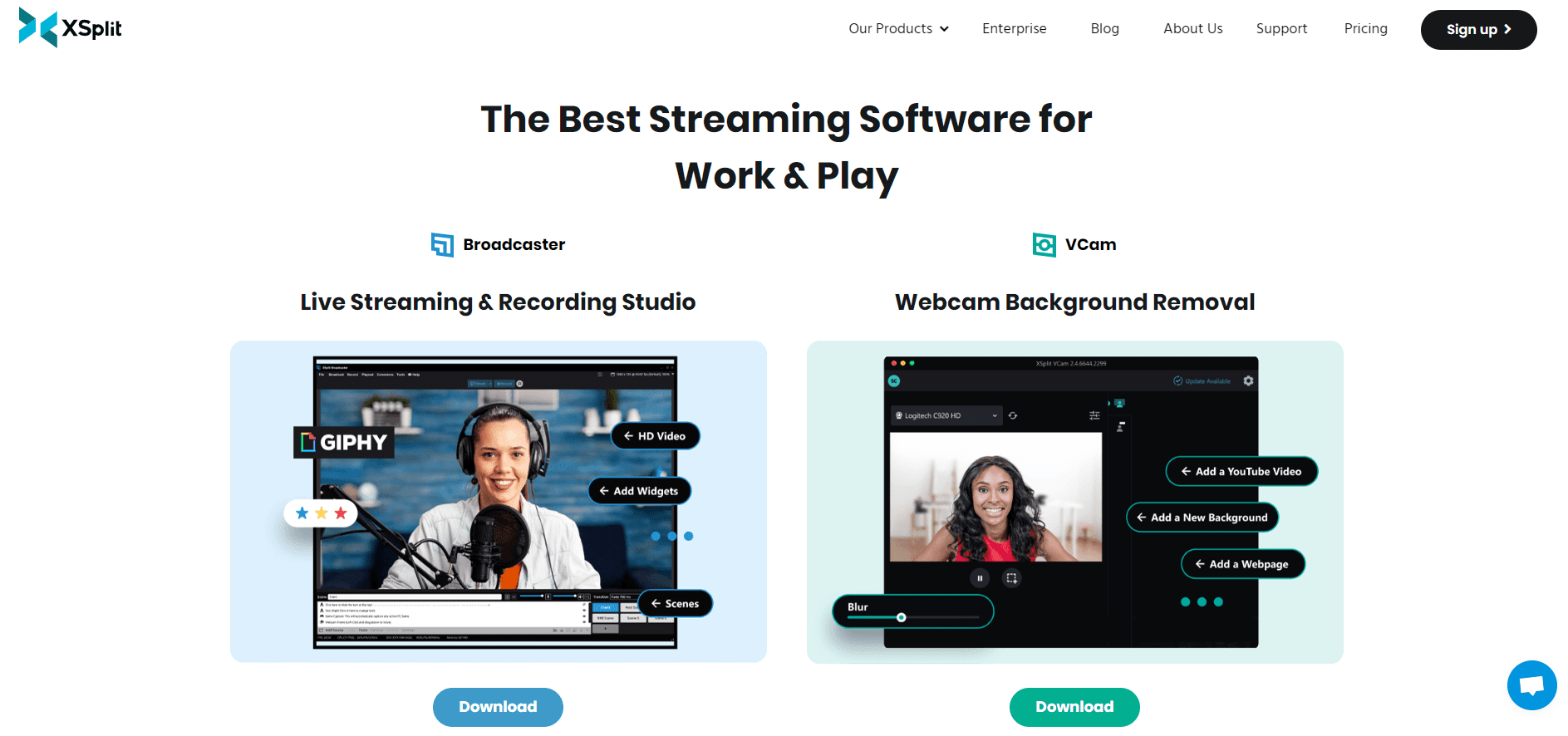 You can capture and broadcast video in resolutions higher than 4k at 60 frames per second using it.
Another excellent live streaming plugin for WordPress is called EmbedPlus for YouTube.
This plugin is compatible with both the Gutenberg block editor and the Classic editor that comes with both versions of WordPress.

Embedding a video, playlist, gallery, or live stream is made simple with the assistance of this plugin, which only requires a few clicks on your part.
3. bzplayer Pro
The bzplayer Pro Live Streaming Plugin for WordPress is a premium piece of software.
The plugin has a contemporary design that is responsive, and it is compatible with a variety of sources like Google Drive, YouTube, Vimeo, and Soundcloud.
4. All-in-One Video Gallery
Live-streaming Video Gallery Consolidated Into One Plugin for WordPress that enables you to go live on the platform and broadcast your video to people all over the globe.
Utilizing a WebVTT or SRT input file will enable you to display subtitles for your videos in the manner of your choosing.
The most recent release of WordPress may be used with the VideoWhisper live streaming plugin, which is available free of charge.

You will have no trouble integrating the plugin into your live website, and you will be able to transmit the news over the internet.
6. WordPress video streaming is provided by S3Bubble
One another live streaming plugin for WordPress, this one providing their services for no charge. It comes with a variety of useful and convenient functions.
Quick Links:
Conclusion: Best Live Streaming WordPress Plugins 2023
I really hope that this article will assist you in your search for the finest WordPress plugin for live streaming. The plugins I've listed above are the most up-to-date I'm aware of.
Your needs and desires are the only ones that matter now.
Please let me know in the comments if I've omitted any other top live streaming plugins that should have made it into this list.