Starting a pet blog in 2023 is an exciting opportunity to connect with other pet lovers, share stories, and create a platform for those passionate about the world of pets.
This guide will take you through the steps needed to start your own successful pet blog, from selecting a good domain name to optimizing it for search engines.
We'll also discuss how to generate traffic, monetize your blog and keep it updated with fresh content.
Hopefully, by the end of this guide, you'll have all the information to get started on creating an amazing pet blogging experience!
What Are Pet Blogs?
Pet blogs are a great way for pet owners to keep track of their furry family members.
They can help document the milestones in their pet's life, as well as provide helpful advice and information about animal care.
Pet blogs often follow a personal story-telling format, allowing owners to share stories and experiences about their pets with other people.
Additionally, many pet bloggers have found success by using social media platforms such as Instagram, Twitter, and YouTube to build an audience and engage with readers.
Through these platforms, pet bloggers can create communities of people who share similar interests or struggles with caring for animals.
By creating content that is both informative and entertaining, pet bloggers can establish themselves as experts in the field while also providing valuable resources to others.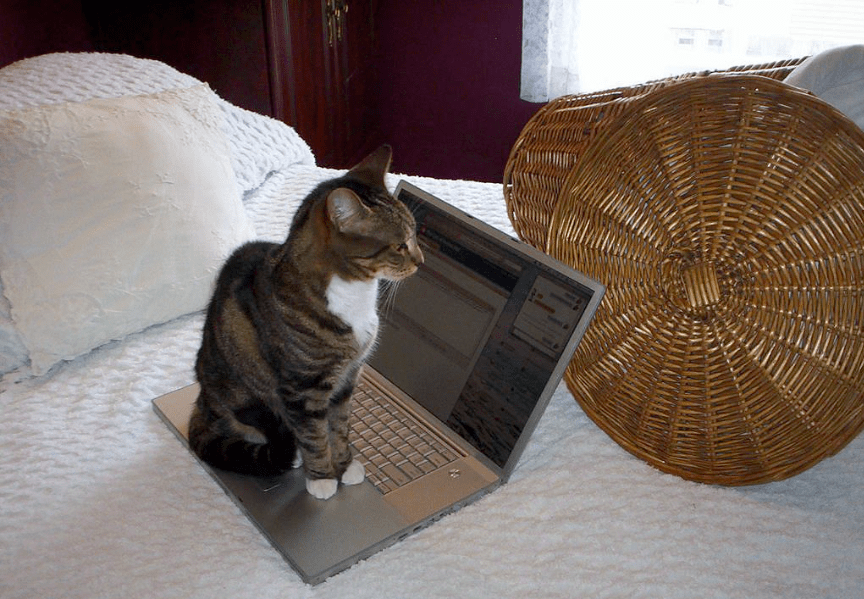 P.C: FLICKR
Besides providing entertainment and advice, pet blogs can also be beneficial to the community.
Many times, pet owners are able to raise awareness of animal welfare issues and provide support for different causes through their blogs.
For example, some pet bloggers have started fundraising campaigns to help those affected by natural disasters or other tragedies.
Furthermore, pet blogs can often provide critical resources for pet owners in need, such as veterinary care or supplies.
These types of activities not only benefit individual animals but their entire communities as well.
In summary, pet blogs are an important form of content that helps both individual pets and the community at large.
Through storytelling formats and engaging on social media platforms, pet bloggers can provide valuable information about animal care while also raising awareness for important issues.
At the same time, pet blogs can be a great source of support for other pet owners in need.
If you're looking to create a pet blog or find helpful resources about animal care, there are plenty of opportunities available online.
How To Promote Your Pet Blog & Get More Visitors?
Now that you have built a blog about your pet, you must promote it! Here are some suggestions for getting started –
1. Use Paid Advertising:
If you want to immediately reach a larger audience, you can also market your blog material via sponsored advertising.
This is a fantastic approach to expose your blog to more people in a short period of time.
2. Email Your Contacts & Networking Groups:
Sending an email with a link to your most recent blog post to your contacts and networking groups is another efficient method of advertising your blog.
This will assist you in reaching a broader audience and increasing traffic.
3. Promote Your Content on Other Websites & Blogs:
You may also market the content of your pet blog by submitting guest articles to other websites and blogs or by providing links in your bio/about page.
This will assist you in reaching a broader audience and attracting more visitors to your website.
4. Use Social Media:
Social media is the optimal medium for promoting your pet via a blog. Regularly upload engaging material and use hashtags to reach a larger audience.
You may also conduct social media campaigns to promote the content of your site.
5. Join BlogPaws:
BlogPaws is the greatest blog for company owners in the pet industry. They provide pet owners' advice with an emphasis on Instagram marketing and social media strategies.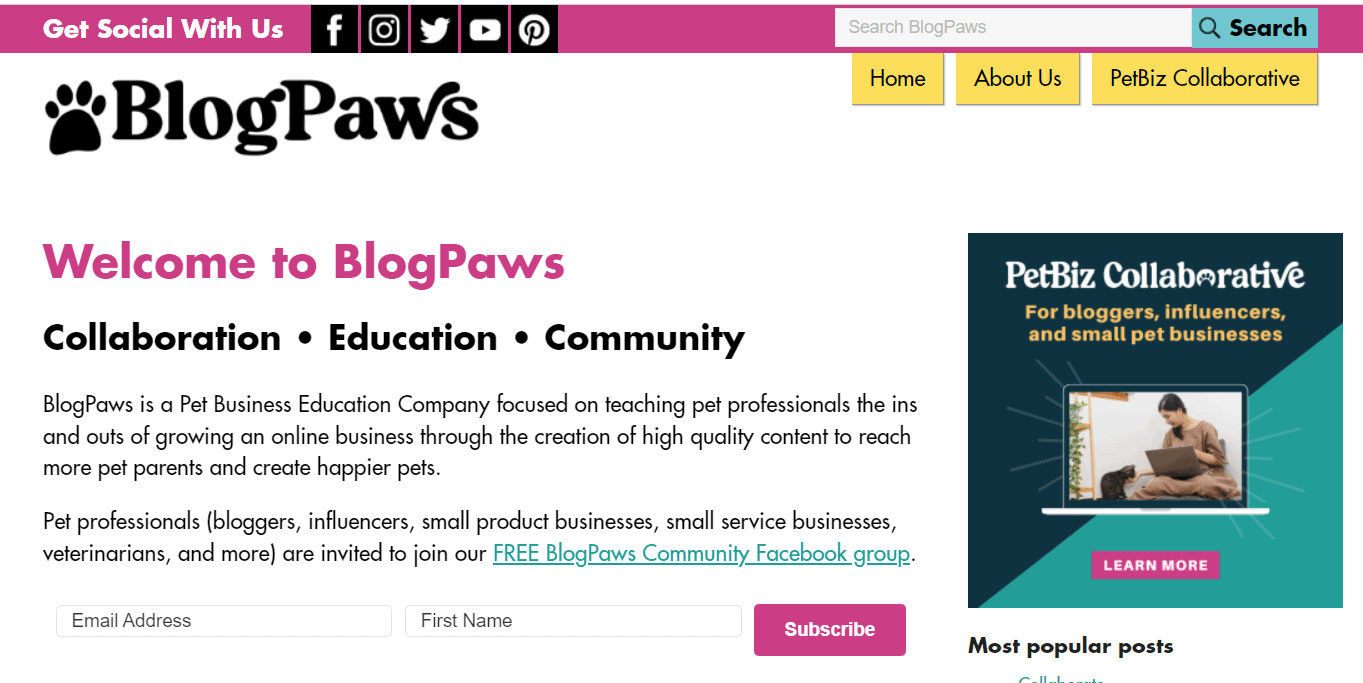 You may join their community without cost, and their website is an excellent starting point.
FAQs About Pet Blogging
What are some key considerations when starting a pet blog?
Some of the most important considerations include choosing a domain name, setting up hosting for the website, optimizing for search engines, creating content that is both interesting and informative for readers, using social media to promote content, and considering monetizing strategies.
What type of content should I include in my pet blog?
Content should vary depending on what type of pet you are blogging about and your readers' interests. Generally speaking, topics could include nutrition and health advice, breed information, fun activities to do with pets, updates on pet-related news and events, product reviews, and more.
How can I monetize my pet blog?
Monetizing a pet blog can be done through affiliate links or advertisements (such as Google AdSense). You could also offer services such as consultations or create products related to the topic of your blog. Additionally, creating sponsored posts is another great way to generate revenue
What are some tips for promoting my pet blog?
Take advantage of social media platforms such as Facebook and Instagram to share your content. Additionally, submitting your blog to directories or other websites related to the topic of your blog can help increase visibility. You could also create a newsletter and email it out regularly to keep readers updated on new content. Finally, optimizing your website for search engines is another essential step to make sure people can find your blog easily online.
Quick Links:
Conclusion: Pet Blogging 2023
As more people turn towards online platforms to find knowledgeable content regarding their pets, making sure your pet blog stands out is important.
Following the tips and advice provided throughout this guide can help you create a blog that is both successful and enjoyable to read.
Be sure to update your blog regularly, share content on social media, use SEO tactics to increase visibility, and consider monetizing your content if it fits your goals.
With dedication and hard work, starting a pet blog in 2023 can be an extremely rewarding experience!