In this post, we'll talk about Samuel Jackson Masterclass Review: A prolific actor, having starred in more than 100 films like  Jurassic Park (1993), Pulp Fiction (1994), Jackie Brown (1997), Star Wars trilogy (1999-2005), Django Unchained (2012), and of course, the Avengers franchise, Samuel L. Jackson, one of the most respected and versatile actors of the modern film industry is right here to show you how things are done! 
Yes, you read it right! Samuel Jackson has tied up with the Masterclass fraternity to bring to you his Masterclass of acting, with an aim to teach his curious followers and ambitious future artists the skills and strategies he possesses to become what he is today!
If you have been a big admirer of his works or want to harness your energy and talent to earn the respect and stature like Jackson, then you are reading just the right post, because today I will take you through a comprehensive Samuel Jackson Masterclass Review!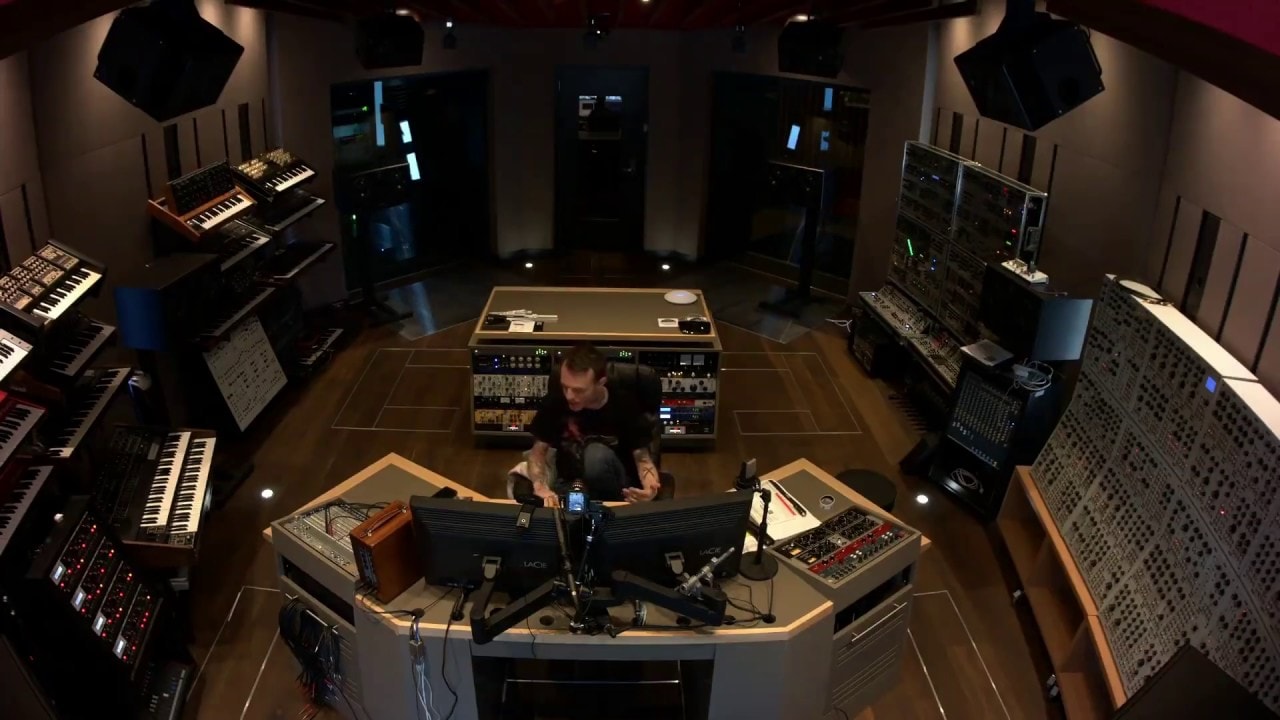 Samuel Jackson Masterclass Review 2023
The first thing I really liked about this Masterclass was the strength with which it starts. From the masterclasses, you'll always receive considerable value. For this reason, most of us come back to find out more.
But it takes a long time for other classes to join. Not Samuel L. Jackson's Masterclass!
Samuel Jackson Overview
Samuel L. Jackson's Acting Masterclass is tactfully divided into 21 video lessons in total, most of them between 10 and 15 minutes for a total of 5-hour video class time accompanied by a PDF brochure. 56 pages full of drama exercises and access to office hours where Jackson and the student community can ask questions.
Highlights
Samuel Jackson goes into the deep stuff, without waffles or shyness, and starts with some very insightful lessons on character development. Jackson stresses the importance of reading first.
Not only during your downtime (which is incredibly important) but also during role formation.
When creating characters, you should read all of the source material available, and much more. If there is no source material, create your own material and go deeper.
Then, Jackson addresses the kind of questions he asks while creating a character.
The quantity of questions Jackson asks nuanced questions when creating biographies of his character is incredible.
He pointed out after listing many questions that the audience may never know, but what you know does affect how you play the character. We can see Jackson subdividing his character into a set of objectives.
This is something great writers do when building characters like Aaron Sorkin and David Mamet.
Then we will see how we can find out how the character binds to others, and how he acts in relationships to support his representation.
Creating Characters That Are Convincing!
It is clear that Samuel Jackson considers building the character as the most crucial part of the process of acting. He spends almost two hours going about how he does this to teach you how to:
Identify the goals and purpose of your characters

Work out their relationships with other characters

Make them more memorable by creating physical characteristics

Learn the main skills of your character

Create your character's biography

Make the character your own

Avoid creating a facsimile character

Create a vocalization plan for your character

Figure out how your character should be dressed

Build a convincing character by exploring your own emotional depths, so the audience can connect with you.
His video on voice and character is particularly interesting! In it, he describes how he surmounted his stutter. He also explains how he creates an accent and a way for his character to speak.
He shares, for example, why he has decided to give Jules a lisp from Pulp Fiction.
If you follow what Samuel teaches, you will be able to create real people, for the screen or stage, without any doubt. Characters the public can truly believe in and, more importantly, engage with.
The physicality, voice, and body language of your character!
I'd recommend you go through the Physical Characterization (i.e.; Video Lesson 3) first if you're short of time.
That video covers the most important points where Jackson plunges deep into the various ways actors can use their bodies to represent the personalities of their characters.
If you want to learn how to use stance, gait, voice, and physical appearance to add depth to your characters, this video is a great tool!
Samuel Jackson provides an example for each of them to help you understand what he is telling you. Later you should go through the other videos when you get the chance. He goes into far more detail about them.
So, watching them will cement what you've learned and provide more ways to practice your craft.
He further talks to you about building your character through the value of body language and expression!
I particularly liked the voice and body language session, which is a very visual skill, so it's much better to see that done in front of you than just reading about it!
Case Studies Discussed By Samuel Jackson!
People will receive many extraordinary case studies at this masterclass one after the other. Describe a practice, approach, or principle, and then show you exactly how that was applied to a character's end result.
In The Caveman of the Caveman, a homeless man, Samuel Jackson took his character and deconstructed this shit to show you just how many options you should take to create your character.
You can take many ways for your character to create different paths that create more ways and influence everything you do, and the other characters' relations with you.
We see him writing Zeus in Die Hard (which includes a fascinating discussion of the character as a public symbol), why he does not judge Stephen in the church as an example of Django Unchained, Elia Price of Unbreakable, and Jules of Pulp Fiction (Jules), not just sharpening his knife the whole day).

We learn about physical characterization and Jackson shows us how to physically construct his characters in One Eight Seven, The Jury, Shaft, Unbreakable, Black Snake Moan, Caveman Valentine's Day, Red Violin, and S.W.A.T.

You'll learn more about voice and character, practices, the mood for focusing, working with managers, professional responsibility, hearing (this part is gold), how you're developing your career, and more.
His teaching quality is so good that you already feel you are getting good value for money only in the first segments!

Scene re-enactment Lessons
The best way of seeing the principles of action in action is to see how the actors implement them.
Thus, many of the masterclasses of Samuel L. Jackson see Jackson take the lead and the actors in movie scenes such as Pulp Fiction, The Negotiator, and The Kingsman put into action.
How Samuel L. Jackson interacts and helps the actors deconstruct a scene is interesting. Jackson immediately admits that he never did that, that he never criticized the actors in this way, and that he looks a little nervous, but he looks so reasonable and has a very lovable and easy-to-follow natural style of teaching.

The play is done four times in each scene and stops each time to get corrective input from Jackson. Those performances are no longer difficult to see in the final plan as the actors learn, adapt, and really grow.

The performances started to get pretty good as the actors began using what they learned and played their roles. I can say an actress, in particular, has the potential to act very well.

It's interesting to see how Jackson is behaving, how he's reacting, and calling on the actors to create them. It picks up a dull scene, adds color slowly, and asks various questions, figuring out different ways to extend and contextualize the film. It is necessary to take your approach into account in your own acting work.
Some scenes were creaky, but it was interesting to see how these actors evolved, moving from boring scenes to dazzling and believable performances.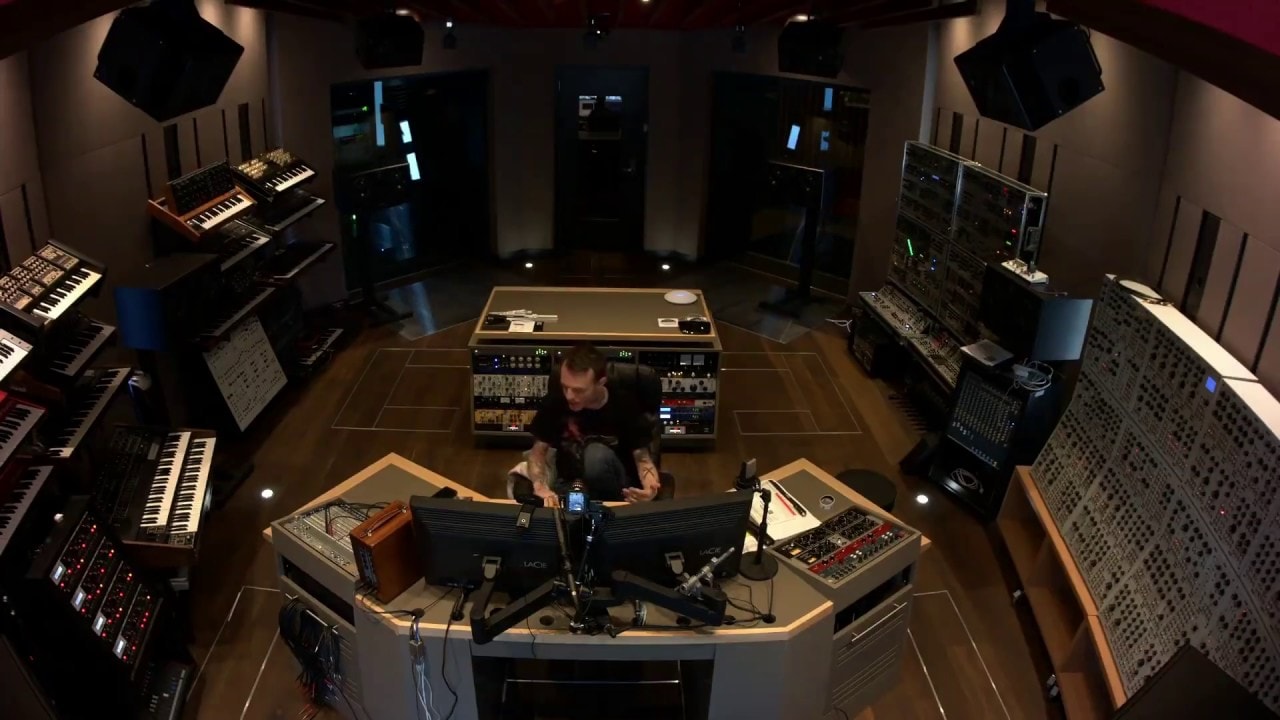 Breaking down a script – Jackson's approach!
There are two parts to this process. To get the most out of this section you'll need to have gone through the previous videos and understood them.
Samuel clearly approaches his acting in a methodical way.
The same is true of the way he is teaching. Unlike some other actors who created courses on masterclass.com, he doesn't hop around from one subject to another.
I like his teaching technique, personally. Definitely, the best way to get the most out of this course is to let him take you by the hand and lead you to become a successful actor.
Working with directors!
You need to be able to take the course for the movie or play that you are in to be a success.
Your relationship with your director is important. Samuel explains how your director's vision of your character can be taped. You have to learn how to work with him/her in harmony.
It's clear you need confidence building. It is essential that you demonstrate to your director that you listen to what they are telling you.
This means you have to be able to change the character you've already created for yourself to match the vision of your director as well.
Collaborating with the rest of the crew!
Samuel L. Jackson quotes during this lesson of his Masterclass:
"Everybody's there doin' the same job…You're no better than the guy that's sweepin' the floor at night when you leave. Just remember that."
Samuel points out that making a film includes a village. So, you must respect whoever is involved in the process. Taking this approach helps you to tap into the expertise of whoever is working on the script.
When you do that, there's a drastic improvement in the chances the project will be a success.
Tap into your curiosity – Become a better actor!
For me, this section of the course has been very interesting. Samuel L Jackson is clear that he approaches the world with an open mind.
He does his utmost to introduce himself to as many different cultures, individuals, and ways of living as he can. Samuel works actively to "build an experiential library."
Doing so creates a knowledge database into which he can dip when he needs to create a new character.
How to audition successfully?
It is important that we are good at auditions. You will never be able to build your acting career if you can't get through this process and land apart.
So, this is a very important video in which Samuel covers everything from creating an attractive resume to going through the actual audition. Importantly, he also deals with how to get a lasting positive impression.
That way, if you don't get the part you're auditioning for, the casting director and his team will still remember you.
When this happens, the chances for other series, movies, or plays to be approached to the audition increase drastically
What I Liked About Samuel L Jackson's MasterClass
Gain Wisdom from One of the Most-Favored Actors in the United States
If you're here, it's probable that you're familiar with Samuel L. Jackson's standing in the Hollywood community. In point of fact, in 2015 he became the actor with the highest lifetime earnings according to the Guinness Book of World Records.
In light of this, the MasterClass in question presents a one-of-a-kind chance to learn acting from one of the most prolific performers of our generation. Throughout the duration of the class, he will teach you his methods for taking your acting to the next level, and he will even direct a group of students in a film staging.
You get one-on-one instruction from the instructor himself in his MasterClass. This is an in-depth look into Samuel's acting guidance and journey into Hollywood, and it spans almost 5 hours of content. This volume of content is unrivaled anywhere else, and it is quite doubtful that you will receive professional instruction of the same level anywhere else save MasterClass.
Hub of a Vibrant and Bustling Community
The masterClass provides its students with a forum called the Community Hub, which is exclusively for their use. Interacting with other students, receiving comments, and exchanging ideas are all possible thanks to this feature. For me, this is a useful method for reiterating previously learned material and even gaining a better understanding of concepts about which I was previously confused.
Examples from both movies and student sessions that can be put into practice
Throughout the entirety of the class, Samuel supports his lecturing with numerous case studies taken from his films. Unbreakable, Kingsman and Die Hard are the most common examples of this. This is a terrific technique to solidify learning through visual examples for those people who are visual learners (and also gives you some secondary viewing).
In addition to this, the MasterClass is broken up into "Student Sessions," which are essentially workshops that last for the same amount of time as a typical class would. In point of fact, I'd guess that they make up approximately half of the course as a whole, and they're organized in a way that provides a break from the traditional lecture-based learning with something that's more hands-on.
What Could Be Improved
Sometimes Difficult to Understand
In spite of the fact that Samuel's MasterClass contains a wide variety of case studies and courses, I wasn't always sure what I was supposed to learn from each one. I realized that a number of the chapters in my notes contained very little to no writing at all.
This was especially true for the student workshops, which, despite being beneficial, leaned more heavily on visual instruction and focused less on the theory-based discussion. In general, this was a good thing; but, I would have appreciated it if there had been a little bit more theory to go along with the practical.
In addition to this, Samuel L. Jackson's explanations of his beliefs can be somewhat ambiguous at times. For instance, he discusses the significance of vocal warmups, but he doesn't go into further detail on what exactly these warmups consist of.
I believe that this might be made better by just revising the script to emphasize the locations of his most important statements. In point of fact, this aspect is of utmost significance in the 1-1 classes, in which the audio serves as the primary informational resource.
Samuel L. Jackson's Masterclass Workbook
The workbook is a little bit detail-light. But the videos are comprehensive, so the lack of detail is not a big issue in the workbook. Plus, you'll have plenty of room to make notes.
Personally, I would print the workbook off and make notes as I went through each section if I were to take this course again.
There are assignments too, but it's quite difficult for me to work out how good they are as a non-actor.
But it's nice to see them there, as I find that it allows me to cement my knowledge quickly regardless of which masterclass, I take putting what I have learned into practice.

Quick Links:
FAQs | Samuel Jackson Masterclass Review
🔥Does Samuel L. Jackson's Masterclass provide workbook ?
Yes Samuel L. Jackson's Masterclass provides a workbook.
👉What is the duration of Samuel L. Jackson's Masterclass?
Samuel L. Jackson's Masterclass have 21 video lessons of roughly total 5h
💁What is MasterClass?
MasterClass is the streaming platform that makes it possible for anyone to watch or listen to hundreds of video lessons taught by 100+ of the world's best.
📺 Where can I watch Samuel Jackson Masterclass?
With MasterClass, you can learn and be inspired anytime, anywhere, including your smartphone, personal computer, Apple TV, Amazon Fire TV, and Roku streaming media players. You can even download your favorite lessons and watch on the plane or listen during your commute in audio-only mode
🤑What is the pricing of masterclass ?
Masterclass All-Access Pass is billed at $180 and comes with a 30-day moneyback guarantee.
My Final Thoughts On Samuel L. Jackson Acting Masterclass!
This Masterclass has a fantastic teacher, delivered wondrously and logically, and is a beautiful product from beginning to end.
This course is especially useful when working creatively on something as it generates ideas that you can relate to your own behavior.
If you're a Samuel Jackson fan, then this master class is a true treat. I learned about him in all manner of things. I didn't realize, for instance, that Samuel stuttered as a child.
Interestingly, some of his classic lines were created because, even now, he has had to change things to get around the fact that he still stutters.
Those who want to become serious actors are definitely the focus of this course. Samuel's advice on growing your career is untold. I think that just about anyone would enjoy this course, though.
I'm not an actor, but I've enjoyed going through it, so much so that at a later date I plan to re-watch it!
]
Samuel L Jackson On Social Media 
Another masterclass but i felt samuel jackson was better than diCaprio in this one
And i m a leonardo fanboy

— Pinakin (yes I am the Pathokin guy on insta) (@pkmadridista) January 9, 2019
Samuel Jackson MasterClass for Actors: As a kid, Samuel L. Jackson stuttered so badly that he stopped talking for almost a year. Today he's one of the world's most successful actors, with roles in over 100 films, including Pulp… https://t.co/VSs1wX3TyZ #filmmaker @FilmDailytv pic.twitter.com/r9oMiWEgvO

— FilmDaily.tv (@FilmDailytv) January 24, 2018