In this Wolfgang Puck Masterclass review, we'll talk about cooking. Cooking is something that has always fascinated me since I was a teenager. I had this habit of watching recipes on YouTube before sleeping at night and then trying it out in the kitchen the next day with my sister.
Being a huge fan of MasterChef and Hell's Kitchen, when I first heard about Wolfgang Puck Masterclass, I was really impressed.
And then I was further overwhelmed by the fact that I can get access to cooking courses taught exclusively by cooking greats like Thomas Keller, Gordon Ramsay, and one of my all-time favorites, Wolfgang Puck!
Say Hello to Wolfgang Puck!
Wolfgang Puck is a famous Austrian-born chef and restaurateur known worldwide for his fine gourmet restaurants, catering, and cookbooks.
The puck is best known for its characteristic dish, the smoked salmon pizza from home. It is also known for the preparation of dishes such as the classic chicken pie and the lamb grill on the Catalan fire.
His fascination with food began decades ago when he watched his mother cook in the kitchen. His mother was the cook of a restaurant, and young Wolfgang soon decided that he wanted it too, much to his father's dismay.
His father disapproved of his career choice, and for a while, Puck tried to work on a construction site to calm his father.
Wolfgang Puck Masterclass Review 2023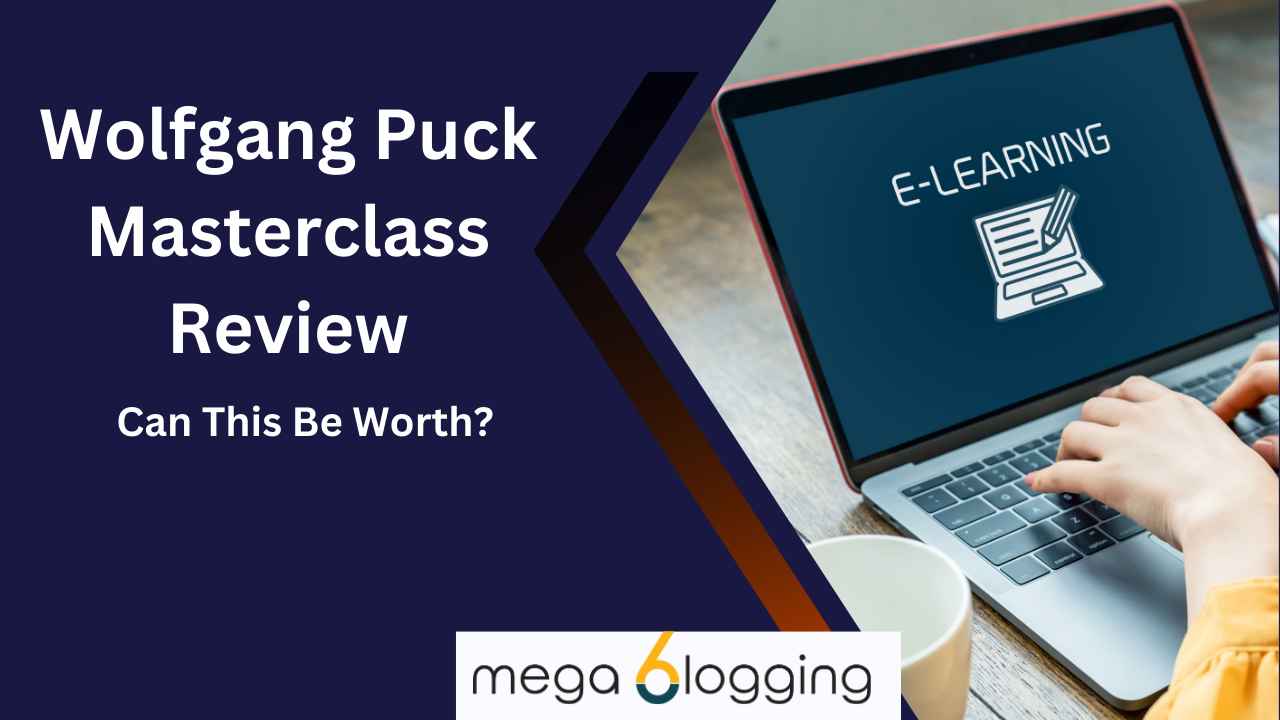 This is a great masterclass.com cooking course.
Wolfgang gets straight to the point. He has come up with several spectacular dishes that I have been able to easily recreate, without having to spend hours in the kitchen.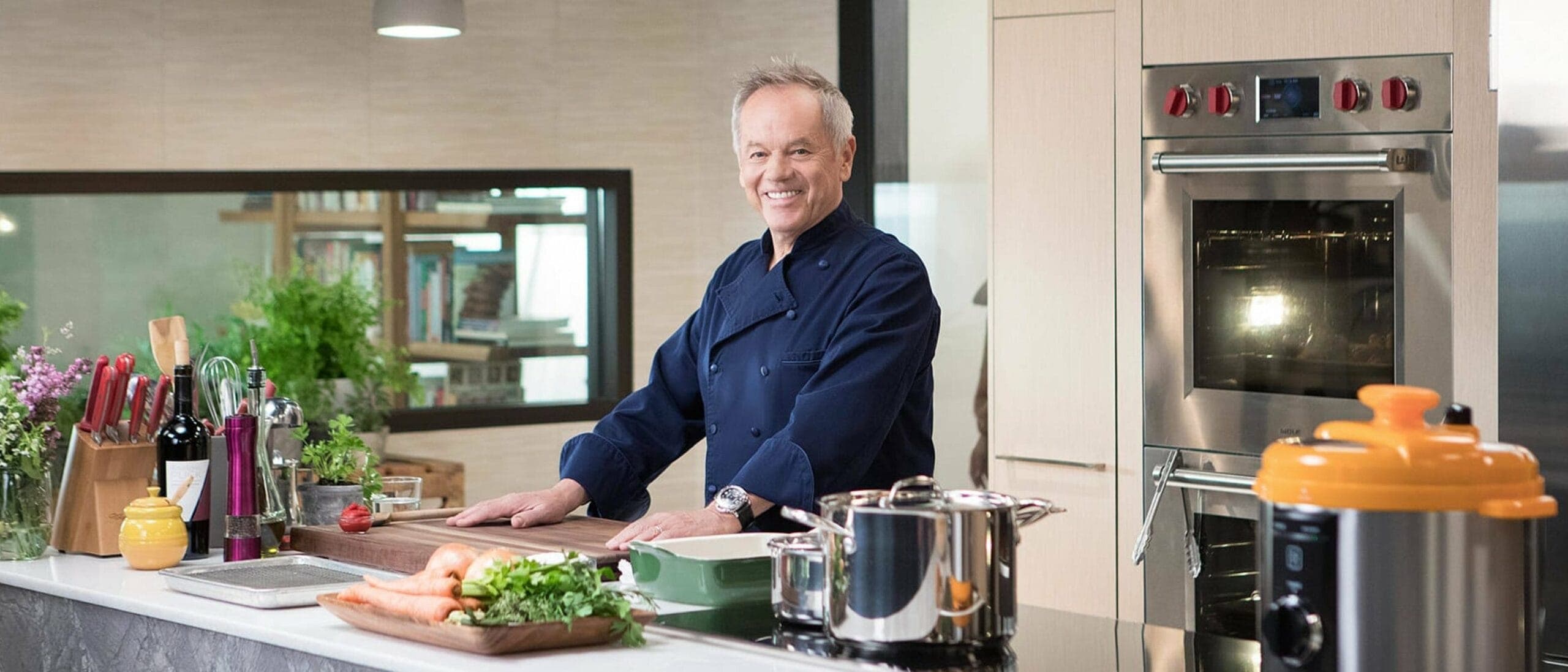 Wolfgang Puck Course Structure
All the cooking lovers out there will totally love this cooking Masterclass course by Wolfgang Puck which shows him beautifully structure and break down several key aspects that one should take care of to become an expert in the kitchen.
Once you enter this Masterclass, you will get access to 16 lessons and a detailed workbook that has some additional content to help you gain a clear understanding of all the aspects being taught.
Lesson 1 — Introduction
In the introduction, Wolfgang Puck explains the goals for the class and gives a little insight into how he got where he is today.
Lesson 2 — Training Your Palate
In this lesson, Puck explains how important it is to train your palate and understand what flavors you enjoy.
Lesson 3 — Recipe: Tuna Sashimi
In this lesson, Puck shows us how to make one of the most popular appetizers at Spago: tuna sashimi.
Lesson 4 — Recipe: Veal Stock and Demi-Glace
In this lesson, Puck explains how to make stock (whether it's veal, chicken, beef, or other) and demi-glace.
Lesson 5 — Recipe: Pepper Steak with Red Wine Sauce
In this lesson, Puck explains how he perfected the pepper steak with a red wine sauce while working at restaurants in France. He then explains step-by-step how we can make it at home.
Lesson 6 — Recipe: Farro Salad with Roasted Carrots
In this lesson, Puck shows us how to roast vegetables to bring out their natural flavors. He then shows us how to use our roasted carrots in a farro salad.
Lesson 7 — Recipe: Roasted Chicken with Mustard Port Sauce
In this lesson, Puck reveals how to make perfectly crispy chicken skin, as well as the roasted chicken with a mustard port sauce — made famous at his restaurant Ma Maison.
Lesson 8 — Recipe: Béchamel Sauce
In this lesson, we learn how to make one of the most important sauces: Béchamel sauce. Knowing this recipe can elevate dishes like macaroni and cheese and creamed spinach to a new level.
Lesson 9 — Recipe: Roasted Branzino
In this lesson, we learn not to be intimidated when buying and cooking fish. Puck explains what we need to know to find the freshest, most delicious fish, and how to season and roast them.
Lesson 10 — Recipe: Oatmeal Risotto
In this lesson, we learn that oatmeal isn't just for breakfast, as Puck explains how to make his oatmeal risotto.
Lesson 11 — Recipe: Seafood Gazpacho
In this lesson, Puck explains how to pick the right clams, prepare the mirepoix, and various other important techniques that are necessary to make an amazing seafood gazpacho.
Lesson 12 — Cocktails
In this lesson, we learn that Puck is just as passionate about cocktails as he is about food. He shows us how to make some of his favorite cocktails, including a berry margarita and a Bloody Mary.
Lesson 13 — Wolfgang's Journey
In this lesson, we learn a little bit about the hard-working, risk-taking journey that led Puck to where he is today.
Lesson 14 — Wolfgang's Business Philosophy
In this lesson, Puck shares some of his business philosophy with us. Just how did he build one of the most recognizable global brands?
Lesson 15 — Wolfgang's Culinary Philosophy
We heard about Puck's business philosophy. In this lesson, we learn about his culinary philosophy. This includes all of the lessons he's learned over the years from the various restaurants where he has worked.
Lesson 16 — Bonus Chapter: Kitchen Essentials
As a bonus, Puck ends his Masterclass with an extra lesson on his favorite kitchen tools, appliances, and accessories.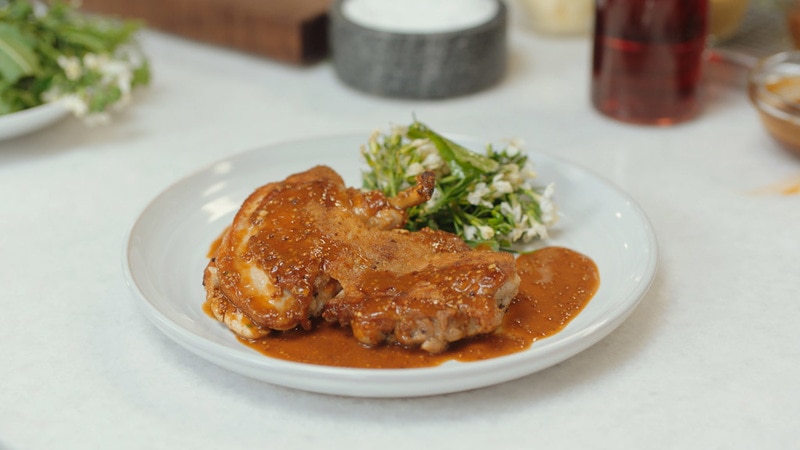 Overview of my Favorite Section
Wolfgang Puck has always been one of the greatest cooks I have ever witnessed. So, getting access to an entire cooking class being exclusively taught by my hero was something I had always wanted whenever I witnessed him on TV and YouTube.
The way he presents himself and every little aspect in the kitchen is a treat to watch. His course is an overall learning experience, and there are certain things that I totally loved about this course. 
Delicious meat and fish dishes
If you enjoy the fish and meat, you'll love the recipes from Wolfgang. You get to learn how to make the following fine meat and fish-based meals during his course:
Pepper Steak with Red Wine Sauce

Roasted Chicken with Mustard Port Sauce

Tuna Sashimi

Roasted Branzino with a Caper Herb Beurre Blanc Sauce

Seafood Gazpacho

Wolfgang's award-winning macaroni cheese

Smoked salmon pizza

Veal stock and demi-glaze
When you put together the above-mentioned dishes, you will end up learning to make things you can use for other recettes.
Beurre blanc

Clam stock

Tomato broth

Mustard port sauce

Red wine sauce

Bechamel sauce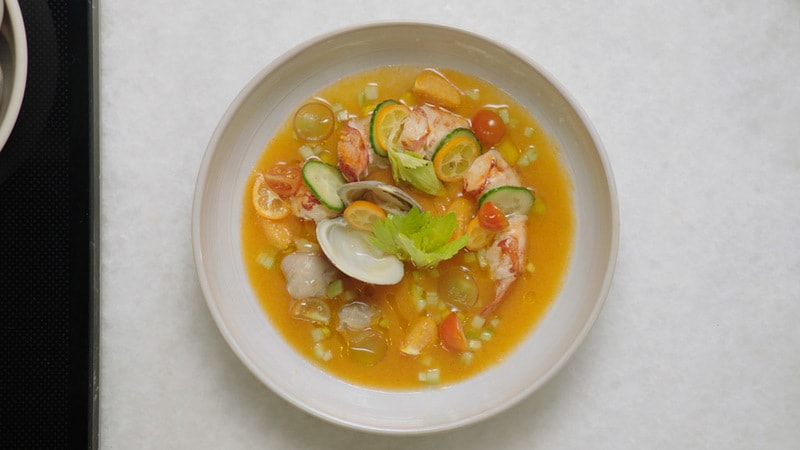 Create classic and amazing cocktails
I've never seen a cooking course that includes a section on cocktail making before. It's obvious Wolfgang enjoys cocktail making. He has a real passion for them.
You get to learn how to make some true classics during this video, including:
Berry Margarita

Nagrini

Bellini

Bloody Mary
You will notice that all of these cocktails are important components of fresh fruit and vegetables. Wolfgang explains during this lesson how to buy the products you need to make your own fruit and tomato juices.
He also briefly covers how cocktails match the food you plan to serve.
Become A Great Cook by training your Palate!
I really liked Wolfgang having opted for a slightly different approach than the other masterclass.com platform heads. He's been dealing with the very important topic of training your palate for example.
By explaining the five different flavors he begins this course: salt, sweet, bitter, spicy, bitter, and my favorite, umami. A taste I didn't remember until Wolfgang says yes, is typical of Parmesan.
You can see how to use even more Parmesan in your kitchen, after reading this. You can try the cheese and lasagna on a little cauliflower. Also, Wolfgang opened my eyes, that there are many kinds of salts and peppers.
It was particularly interesting to hear how he used each variety to improve the taste of various ingredients.
How the lessons unfolded!
With respect to true cooking, the class includes a variety of dishes that give students an insight into virtually any kitchen decor they encounter.
For example, not only does the chef teach his students how to make a demi-glace, but also how to use it several times, and how to store it properly (and conveniently).
Halbeis is essentially a rich brown broth with a variety of vegetables and spices leading to the concentration of veal bones and/or beef. In a variety of kitchens, the resultant broth is used as a key ingredient.
Also, a cooking school should ask the students to make half an ice cream first, because it will give them a range of recipes and complete an intensive course of patience. And the cooking techniques are basic. That makes it a very fitting lesson.
The Chef is preparing his Demi-Glace pepper steak from there. Other recipes ranged from preparing sashimi to cooking a whole chicken — different and basic techniques, once again.
The courses conclude with the chef describing his achievements, his own observations, and his business philosophy, which essentially focuses on the fundamentals of the first Spago.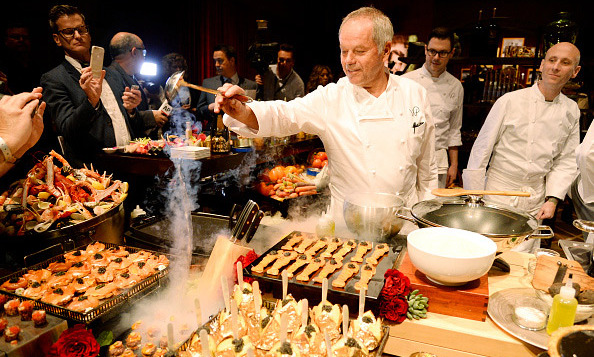 Quick Links:
FAQs | Wolfgang Puck Masterclass Review
🙋‍♀️ Is Wolfgang Puch MasterClass Worth The Money?
The answer depends on what kind of educational experience you are planning ahead to get. If you want to learn independently, then MasterClass is the perfect option for you. All of the classes are perfectly organized and filled with information. As a result, you can learn your favorite subject at your own pace. You can get either one episode at a time, or you can binge-watch a whole course series just like you do on Netflix. The quality of their course is also pretty high, and the instructions have credibility. So you can be sure that you are experiencing quality learning. Also, it does not cost you way too much. So yes, it is definitely worth your money.
🤷‍♂️ How Much Does Wolfgang Puch MasterClass Cost?
There are two plans that MasterClass has. You can either go for the individual to pass or go with the all-access pass. With the individual pass, you will only be able to access one course at a single time. Also, each course costs you $90. While the all-access pass costs you $180 in a year and it allows you to browse all the website content without any restrictions.
✅ Does Wolfgang Puch MasterClass Give Any Certificates?
As of now, MasterClass does not offer any certificate to their students on course completion. However, they do send their students an email confirming that they have completed the course. The email will feature a congratulatory message along with some tips on how to further use the site to continue your studies.
🔥 Does MasterClass Have A Free Trial?
MasterClass used to provide a free trial in the past. However, back in August 2018, they stopped giving out free trials. And this is no longer available.
🤔 Is MaterClass Any Good?
In a single sentence answer, yes, the MasterClass is good. You will get a comprehensive video course from a world-class successful person in their specific field. So you already know that you are going to get quality information. Also, the website covers a wide range of topics. The topics range from tennis to comedy to acting to singing to writing. Also, the website is bringing new topics now and then. Plus, with just a one-year subscription, you will get to access different topics and learn something new. Also, it is pretty affordable compared to many platforms available out there.
What I Feel About Wolfgang Puck Masterclass?
This course is highly recommended. I highly recommend this course if you're a home chef, someone studying to work in the restaurant industry, or just a curious foodie doesn't matter, I'm pretty sure you'll enjoy it and learn a ton.
Of course, I did. Below are some of the highlights and specifics on what to expect from the course.
Our Verdict on Wolfgang Puck Masterclass Review2023
Masterclass is an exclusive online education platform launched in 2015 by Aaron Rasmussen and film editor and director David Rogier in 2015 that allows students and learners from across the globe to connect with leading creative professionals Entrepreneur, top influencers, and award-winning personalities from the art industry including Oscar award and Grammy award-winning filmmakers, actors, screenwriters, Multi-billion dollar grossing directors, and many more.