In this article, we have featured What is new in workplace training & development? The working world has been dealing with the pandemic, a big transition to remote and hybrid work, social upheaval, the Great Resignation, and more than we can fit into a single sentence during the last few years, so it is safe to say that these past few years have been anything from usual.
HR and learning and development (L&D) departments, which are sometimes believed to be the guardians of employee experience, have been significantly impacted by all of the change that has taken place in the corporate sector.
To what extent are L&D teams able to adapt to all of this change? The following are four trends that will shape L&D in the year 2023:
1. The amount spent on education and career advancement is going up.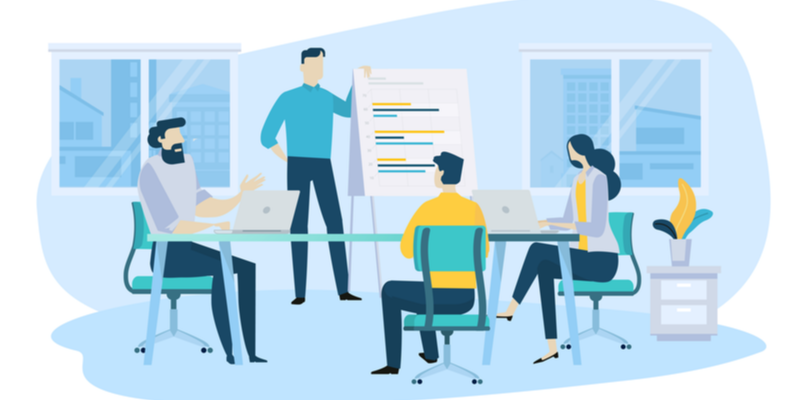 The industry of employee education and development in the workplace is huge. According to the most recent estimates, the total amount spent worldwide on corporate training efforts is 360 billion dollars.
This is an astounding quantity, especially when contrasted to the numbers that existed before the epidemic began.
Even if many firms were forced to temporarily scale down their learning and development (L&D) programs as a result of global events, we may anticipate a resurgence of investment in training efforts as businesses attempt to address skills shortages brought on by the Great Resignation.
2. Employee engagement is decreased
A considerable decrease in employee engagement was brought on by the pandemic, which is not too surprising when one considers the difficulties and decreased opportunity for personal connection that resulted, in part, from working from home.
According to studies conducted by Gallup, the global employee engagement rate is around 20 percent. When it is carried out well, learning may be a significant contributor to the level of engagement felt by workers, which is excellent news for professionals working in L&D.
3. Human resource workers who are experiencing burnout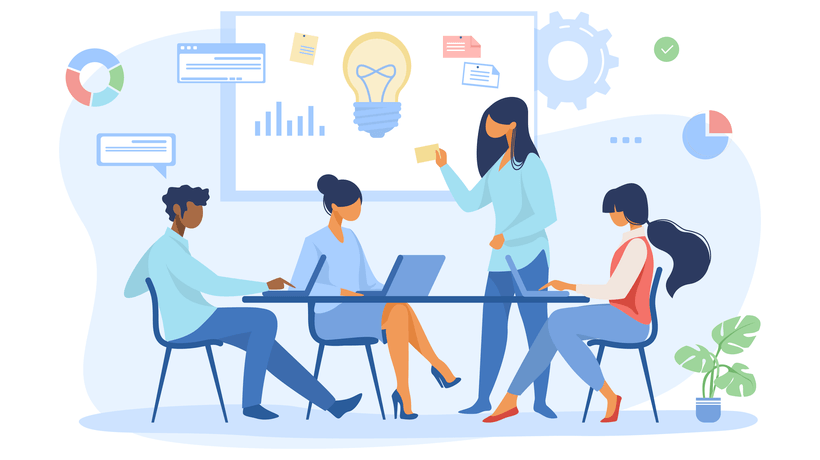 Professionals working in HR and L&D have witnessed expansions in both their positions and duties over the course of the past few years.
It doesn't matter if it's moving all of their training programs to a virtual environment, expanding their wellness programs and benefits, or attempting to offer support to company leaders and employees as they deal with a variety of crises; their jobs have never before encompassed such a wide range of responsibilities, nor have they ever caused so much stress.
And this is why there is now a real worry within the HR industry around the issue of burnout. Half of all HR professionals report feeling burned out, and of those, 72 percent are actively seeking other employment opportunities.
4. Everyone is eager to acquire new knowledge.
Continuous learning in the workplace helps meet both the demands of individuals as they contemplate their next steps in their careers and the needs of businesses as they prepare for the unpredictability of the future.
There is a significant amount of chief executive officers (71 percent) who are stating that their companies are getting ready for talent transformation.
At the same time, employees are actively searching for possibilities to further their own education. A recent poll conducted by Gallup found that more than half of employees in the United States desire to improve their abilities and that almost one in every two people are willing to look for a new job in order to pursue those talents. It is essential to satisfy the requirements and expectations of workers to provide opportunities for growth and development.
Quick Link:
Include learning that happens all the time on the job as part of your L&D plan.
You are not the only one who is experiencing a reevaluation of their learning and development approach as a result of the consequences of these trends.
According to an article that was published by Kathryn Moody in HR Dive, "the 'conventional' learning program model, in which workers are pressured to sit in an additional class on top of their typical obligations, has been going out of favor for some time."
Employees should be able to access learning whenever they need it, and it should be woven into the natural flow of their job so that it seems more like an improvement than an interruption.
Do you find yourself wondering how you can be certain that the solutions you choose will enable your employees to participate in an all-encompassing learning ecosystem?
You can learn more about how integrated learning solutions may help accelerate the growth of your workers and fuel the successful outcomes of your organization by downloading the guide A Buyer's Guide to Integrated Learning Solutions.