Hosting a website can be a real challenge, especially when you want it to be fast, safe, and reliable. Many hosting options out there might not deliver what you're looking for.
It's frustrating when you spend time and effort creating a website only to load slowly or face security issues. Some hosting providers make things complicated or don't offer the support you need.
Fortunately, there's a solution – HostArmada! So let us understand more about it in detail.
HostArmada Review 2023: What is HostArmada?
Launched in 2019, HostArmada is a newcomer to the hosting scene. This freshness has advantages; it can keep up with the latest technological advancements.
They've embraced this advantage fully, serving users worldwide through their nine data centers equipped with special launch pads.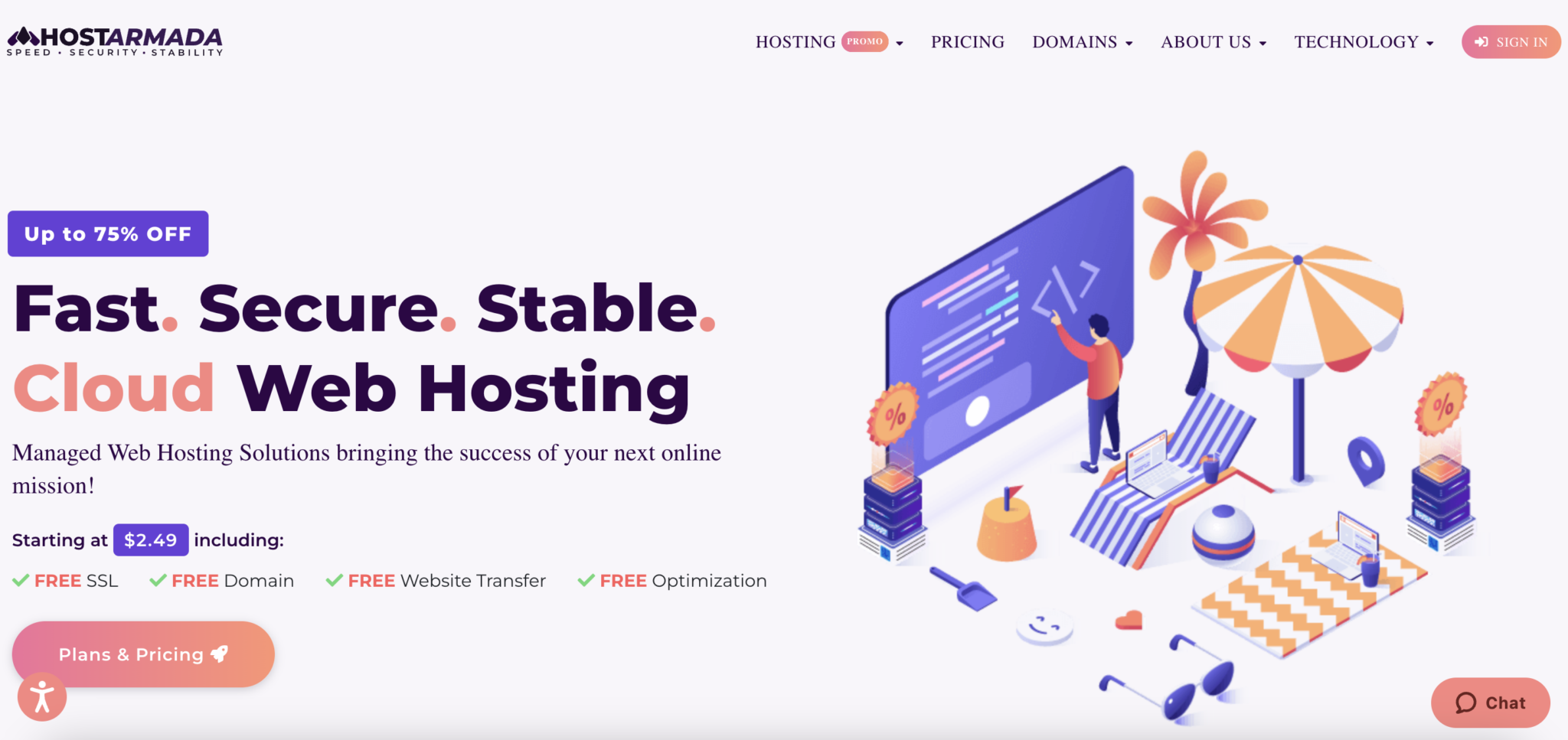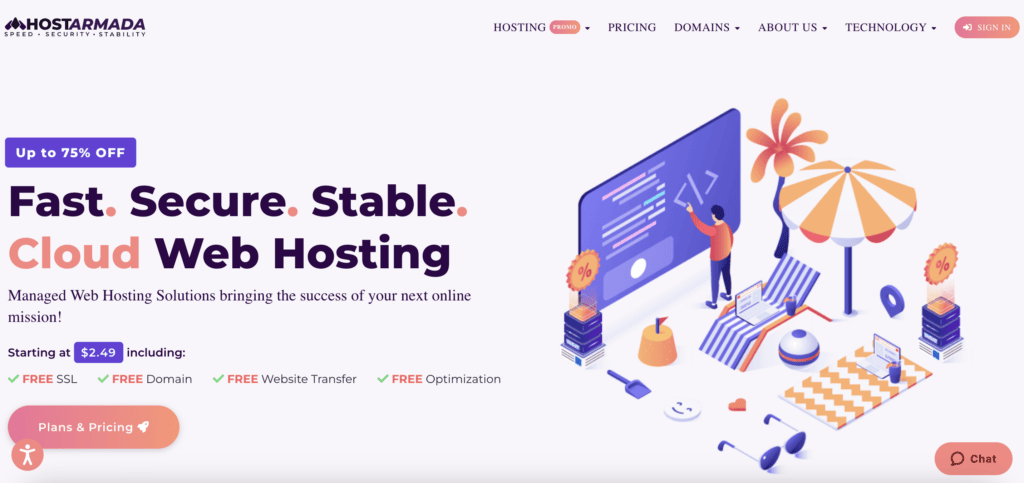 HostArmada has a clear mission: to offer speedy, secure, and stable websites. They work hard to achieve this by creating solutions that cater to their customers' needs. No matter the situation, they're committed to being transparent and open.
What sets HostArmada apart is its dedication to continuous improvement. They're always trying to make their services even better. The goal is to provide you with the best possible experience by constantly testing and refining their offerings.
If you're wondering how HostArmada stacks up against other hosting providers, you can explore their "Best Nvme Web Hosting comparison."
This resource helps you determine which hosting option best matches your needs, particularly regarding speed and security.
No matter your level of experience or the amount of traffic your website gets, HostArmada is ready to host your site.
They offer a range of hosting services to suit different needs. The best part? They provide a variety of free services, all at an affordable price that won't break the bank.
HostArmada Pricing & How To Buy Guide?
Step – 1: Go to the official website of HostArmada, scroll down, and click on 'GET STARTED'.

Step – 2: Click on 'GET STARTED'.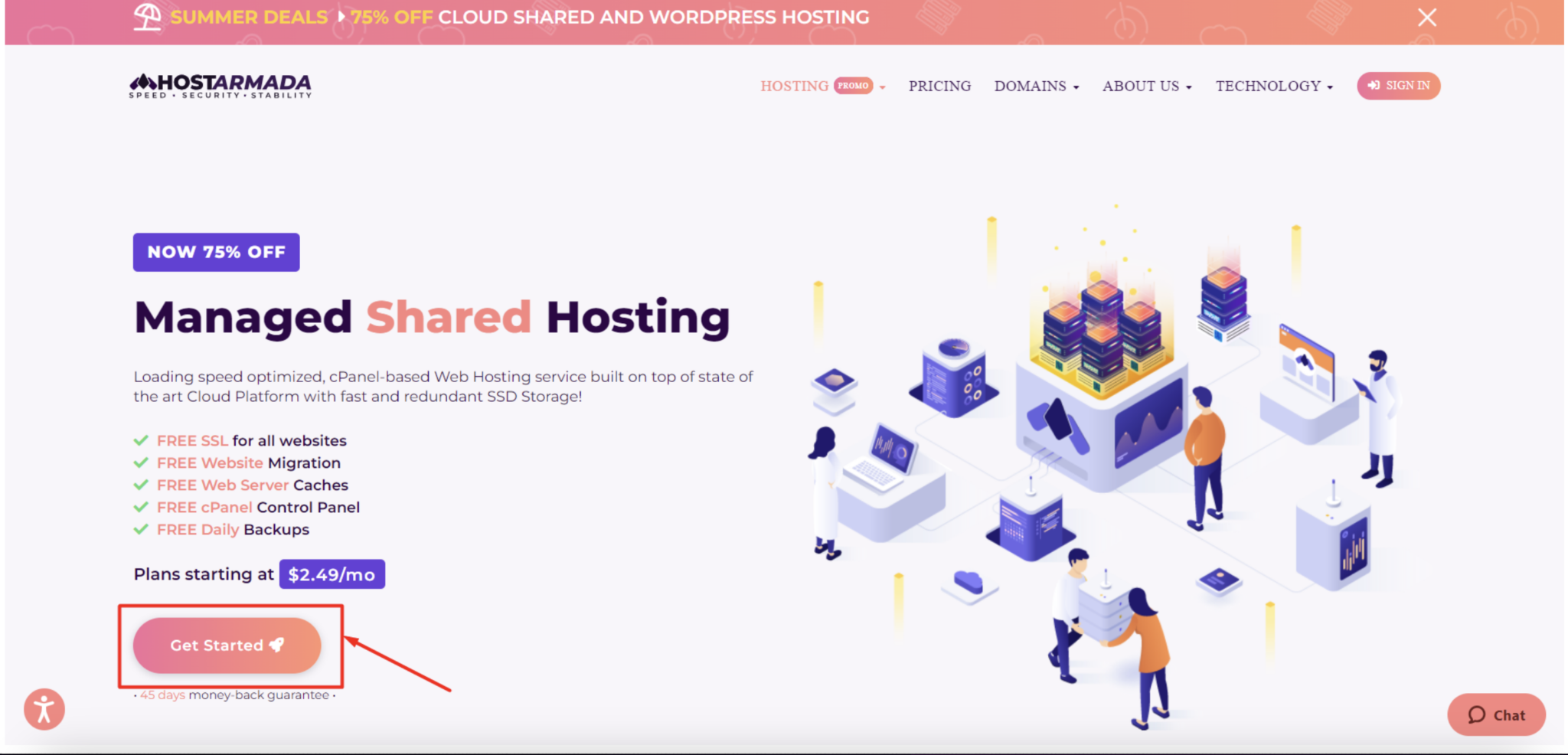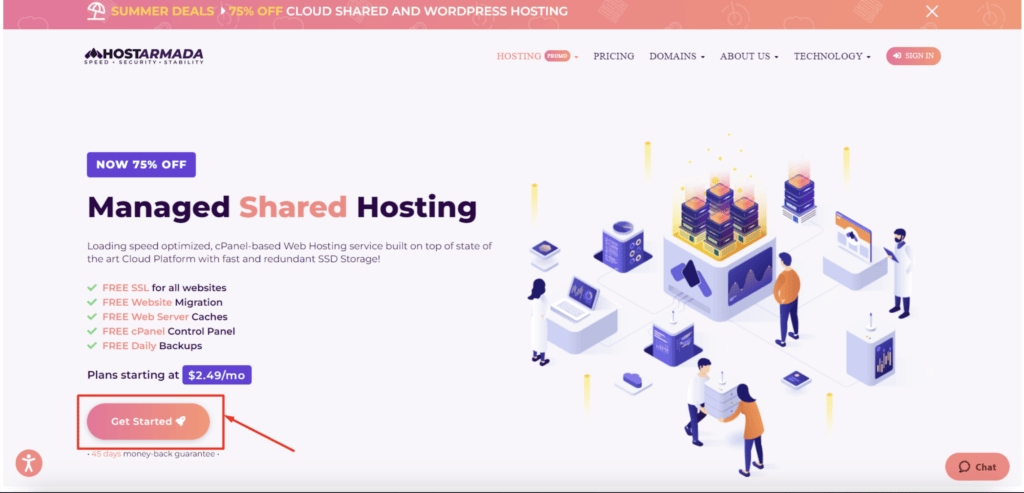 Step – 3: Choose the plan of your choice.


Step – 4: Scroll down, and below the plan of your choice and click on 'Get Started'.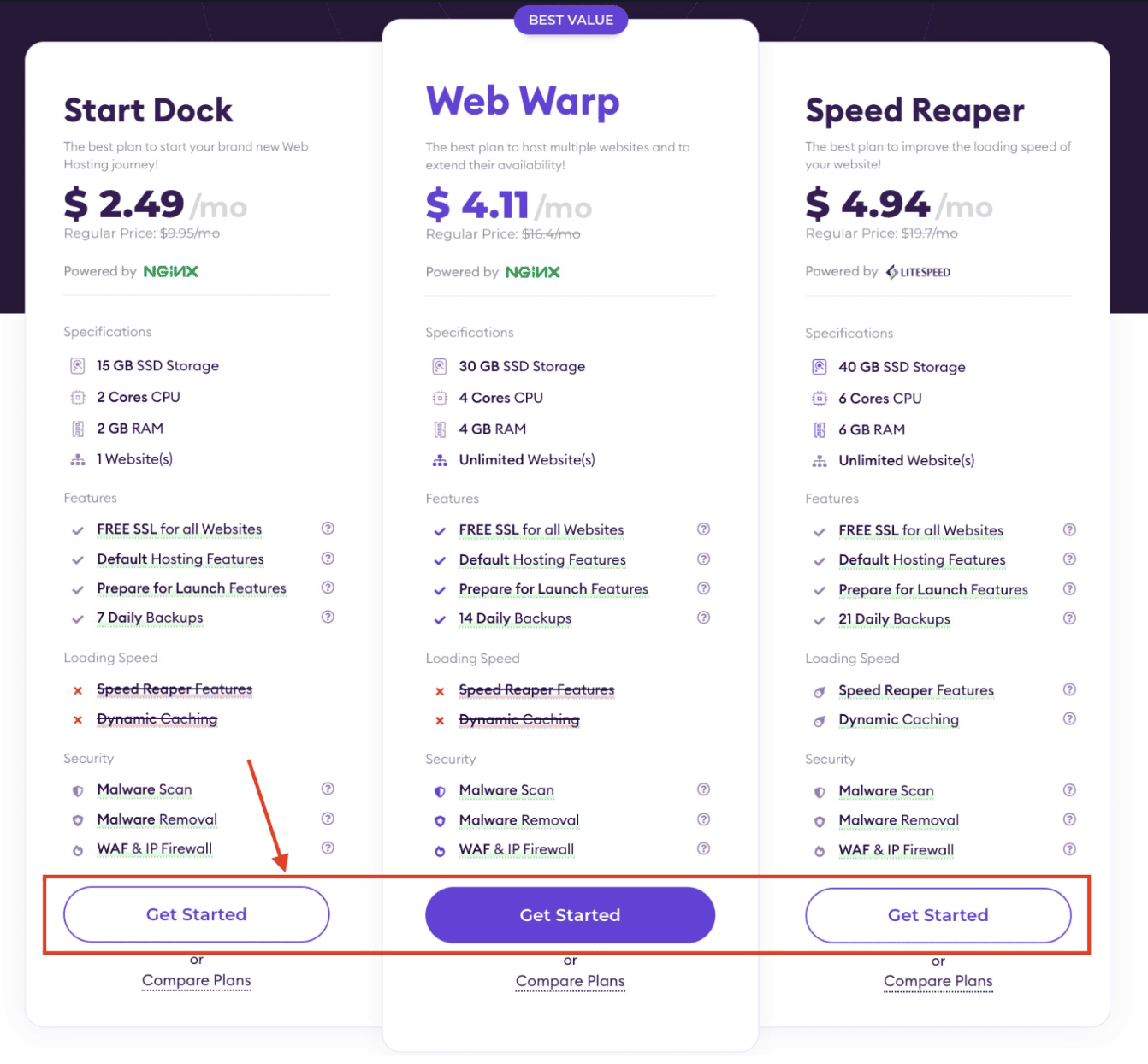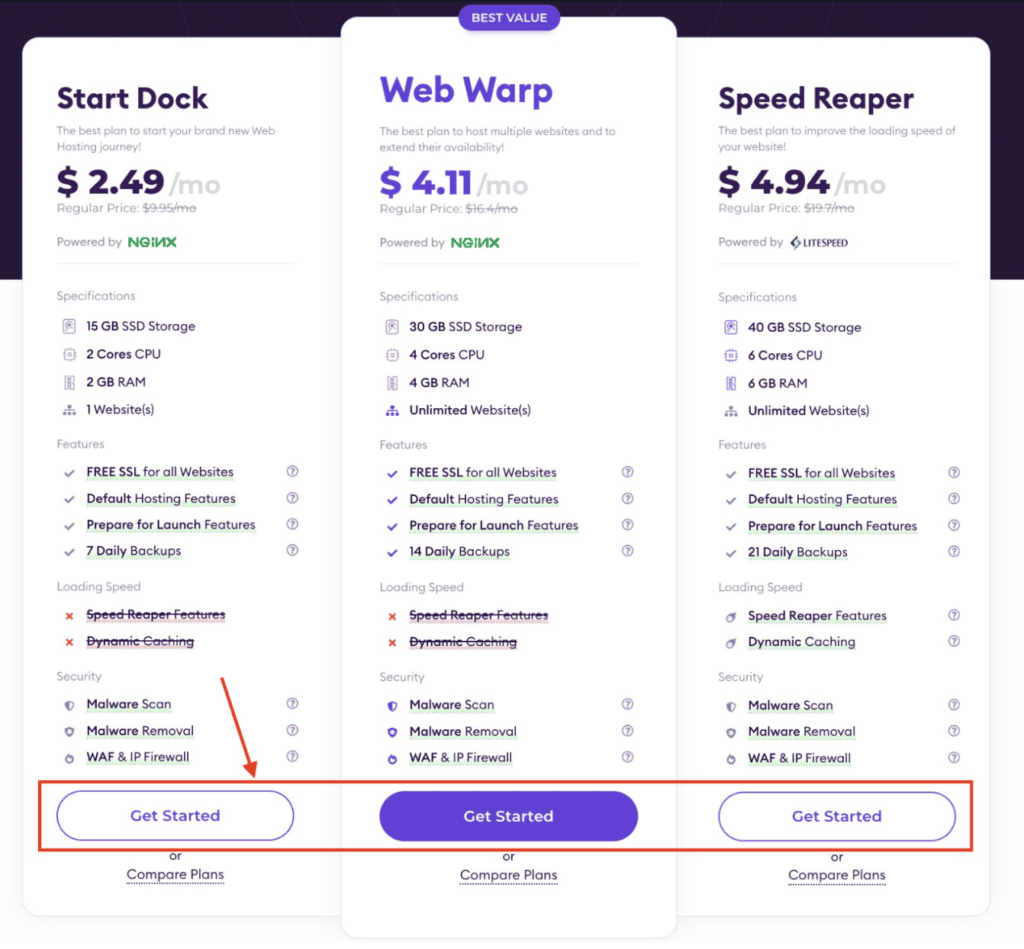 Step  – 5: Get a new domain or transfer your existing one.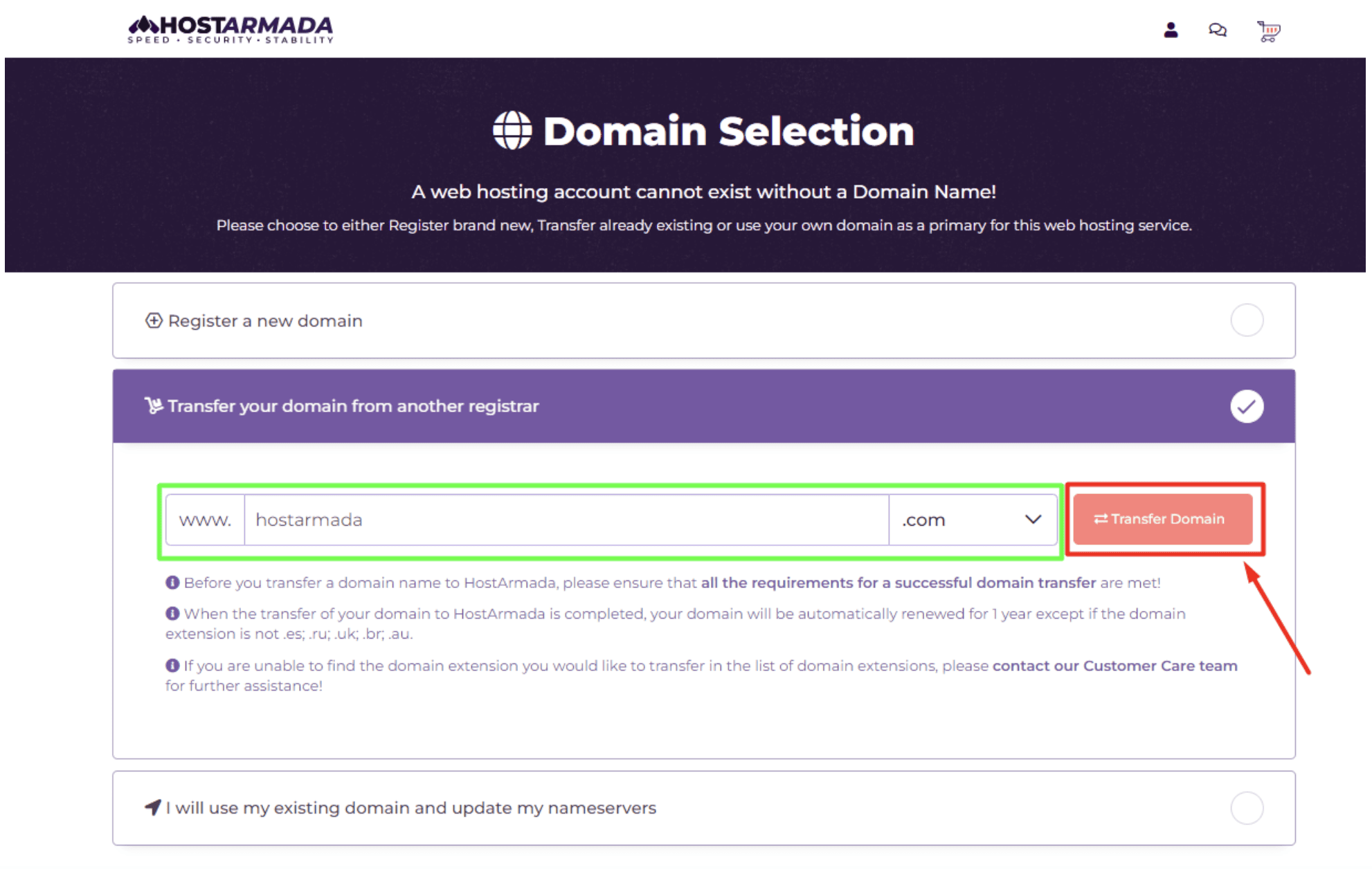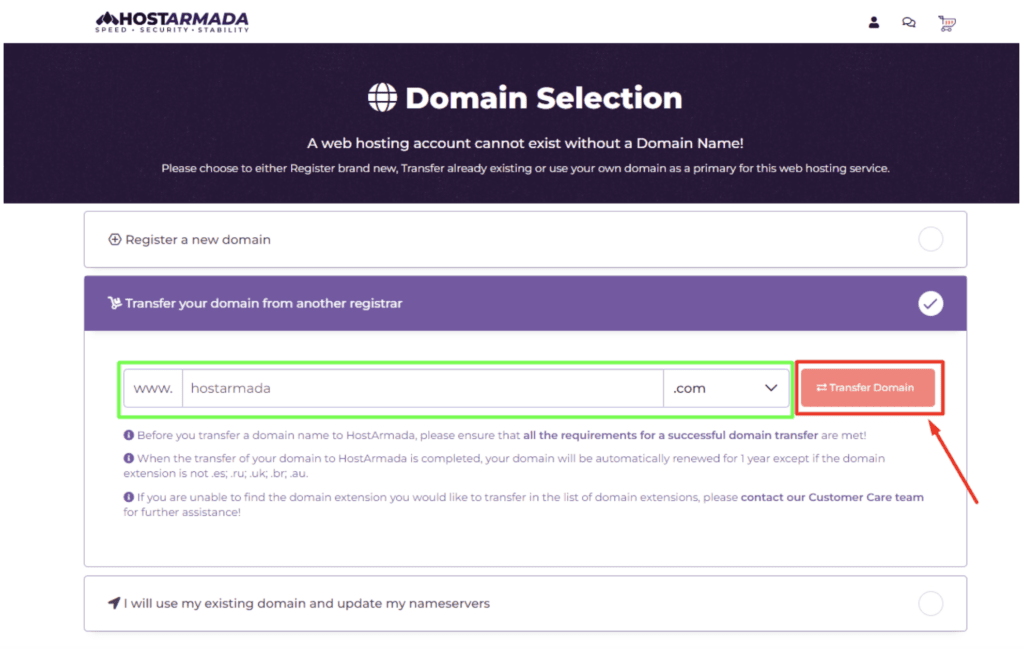 Step – 6: Click on 'Continue'.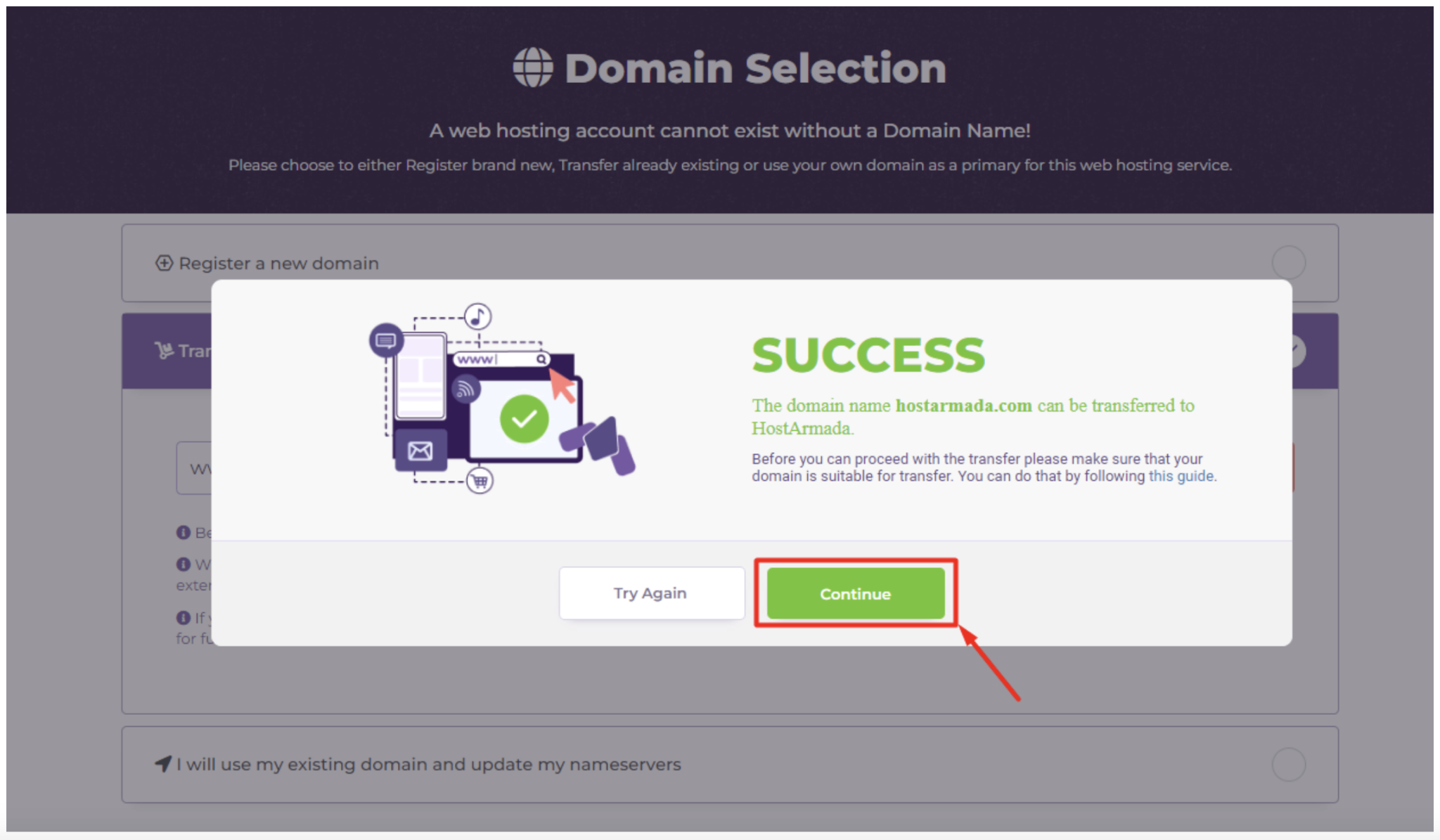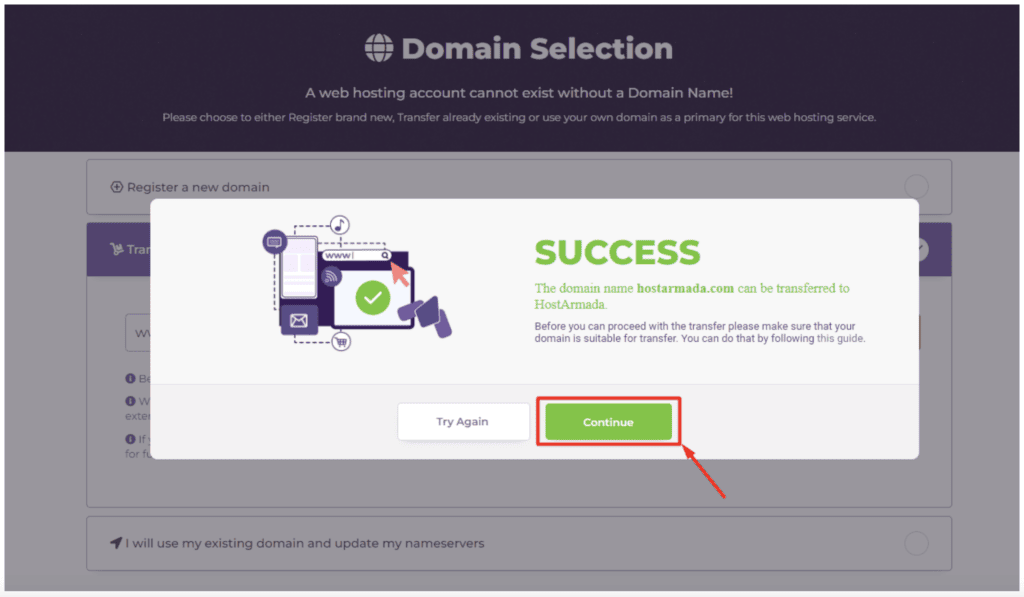 Step – 7: Choose a billing cycle.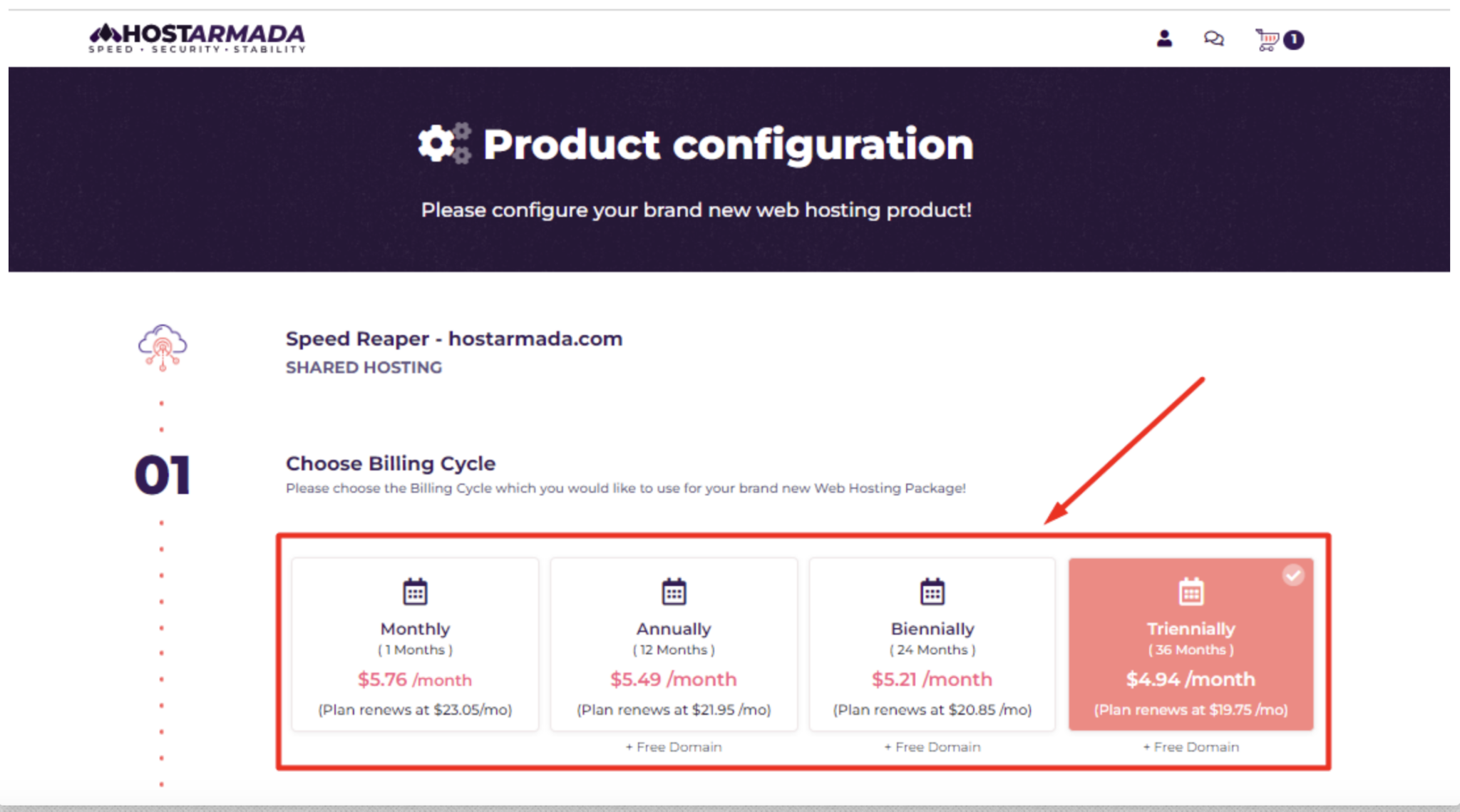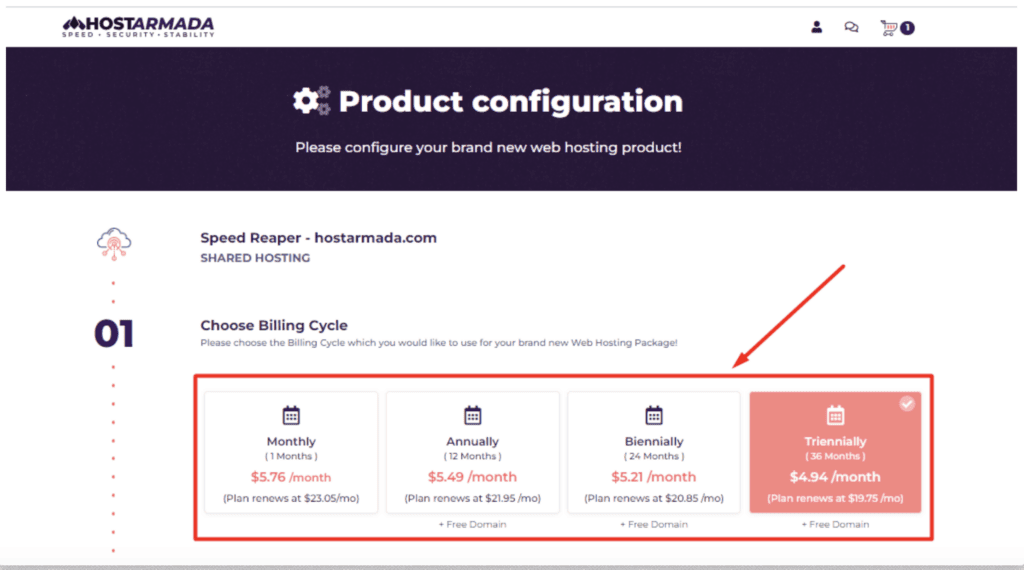 Step – 8: Choose a data center.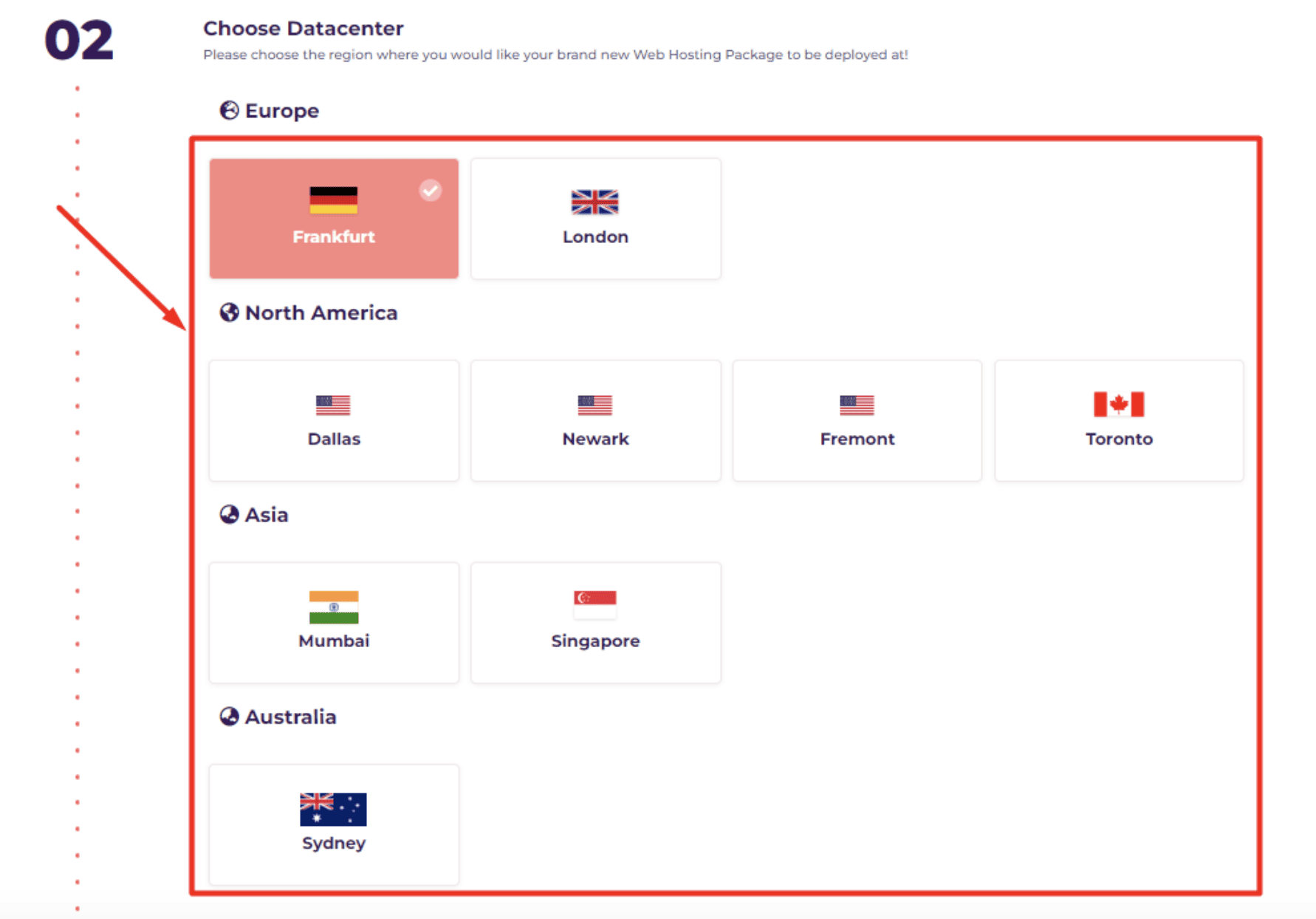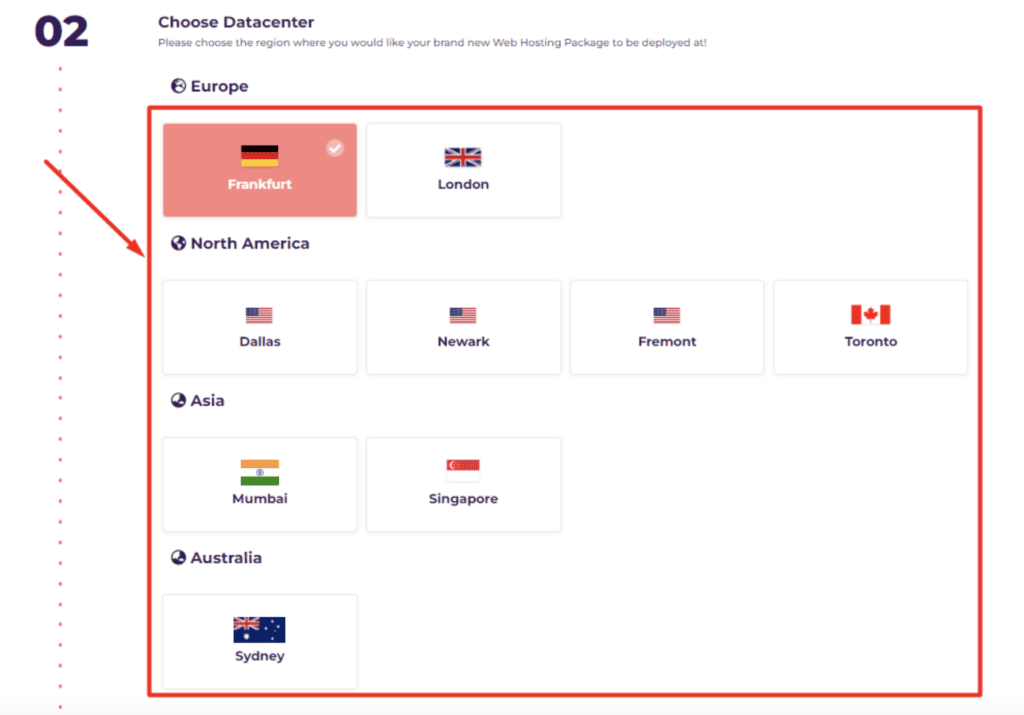 Step – 9: If you want, you can take an addon. When done, click on 'Preview order.'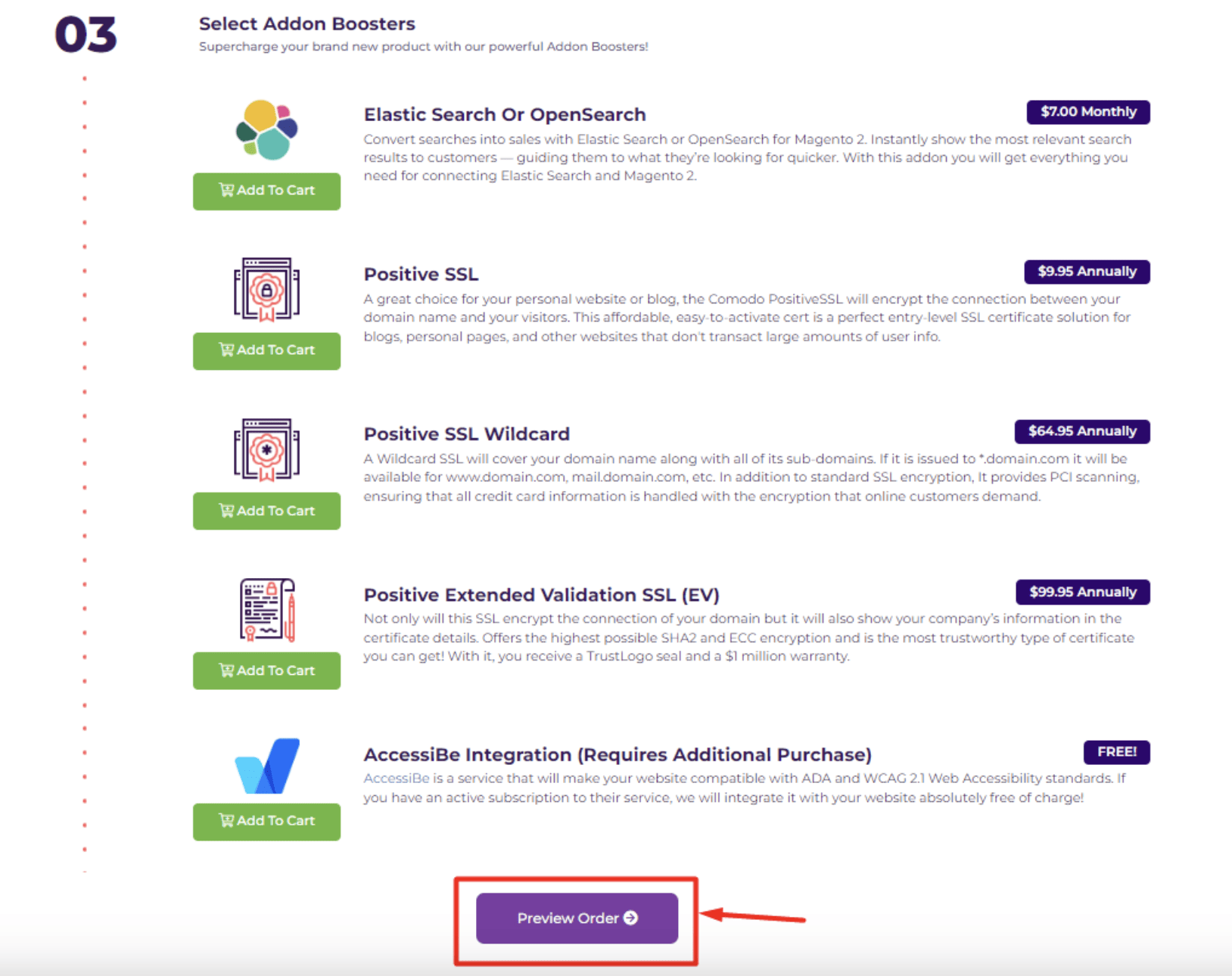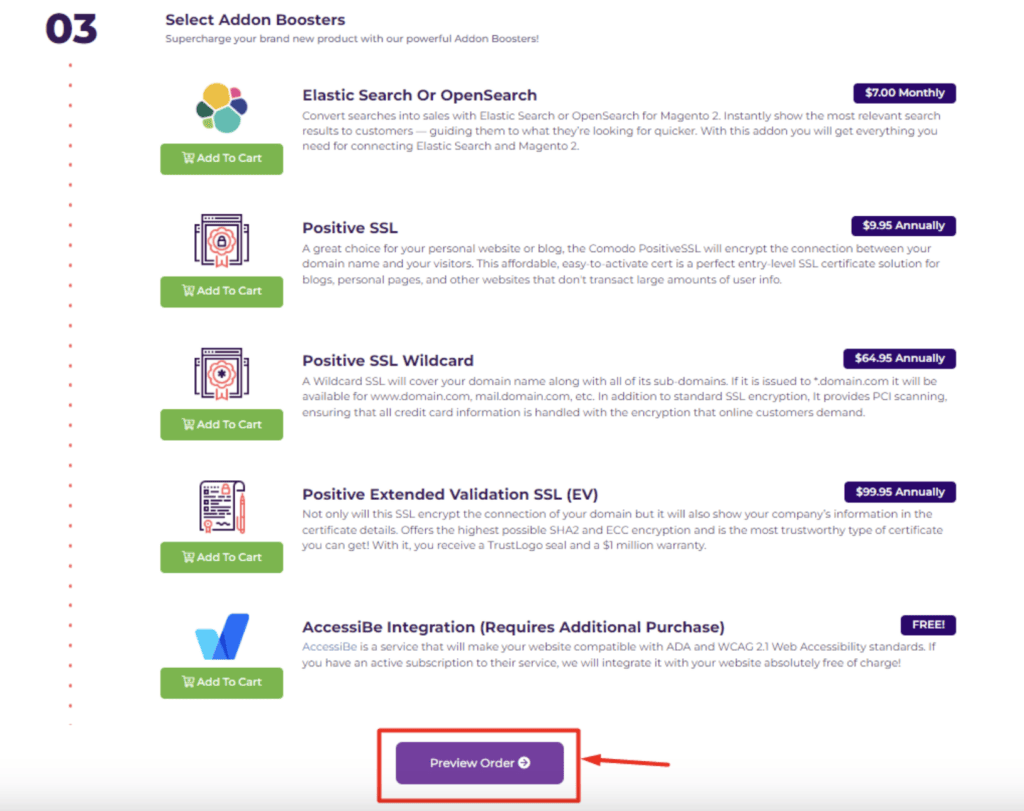 Step – 10: Fill in the code, and click on 'Continue'.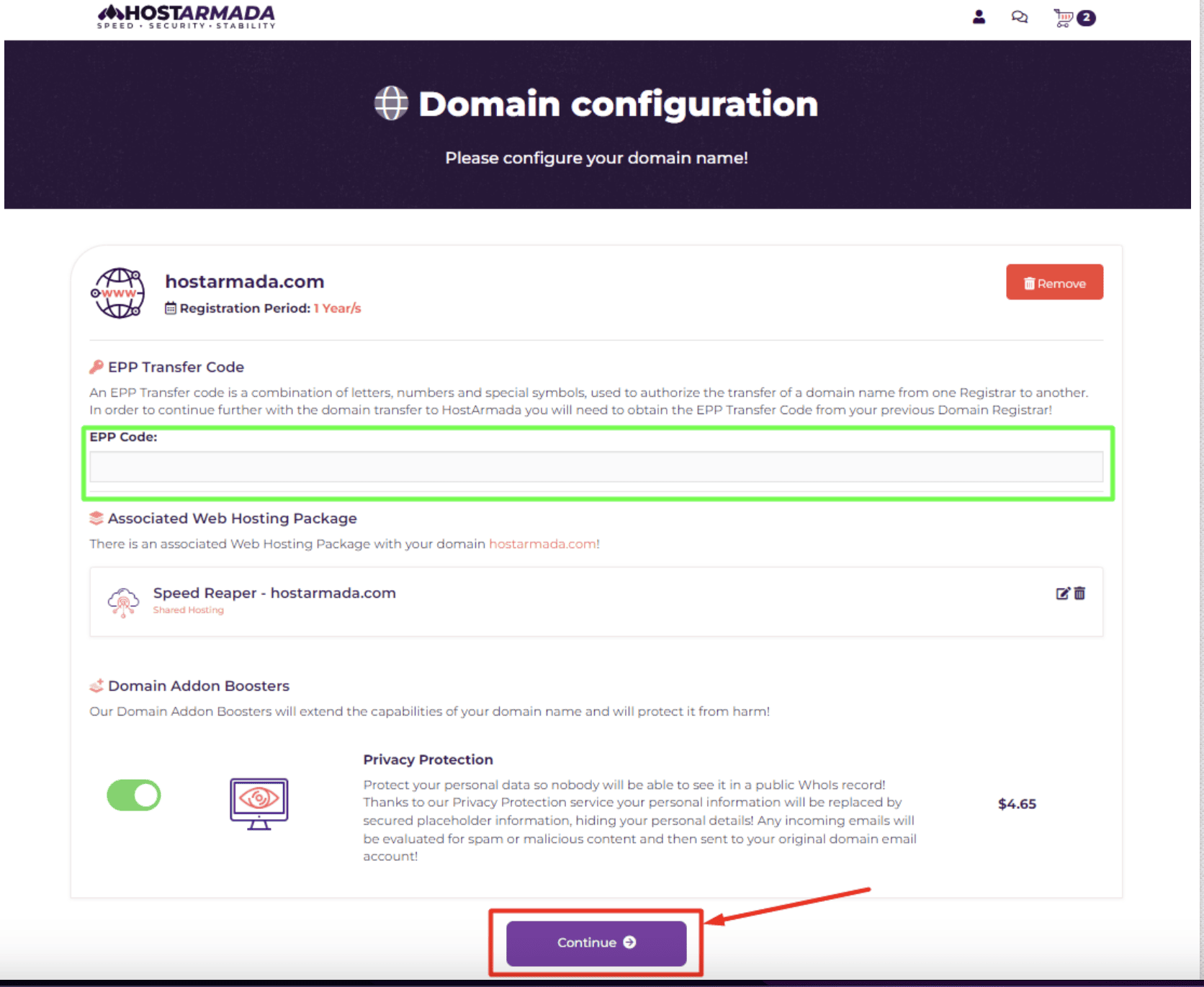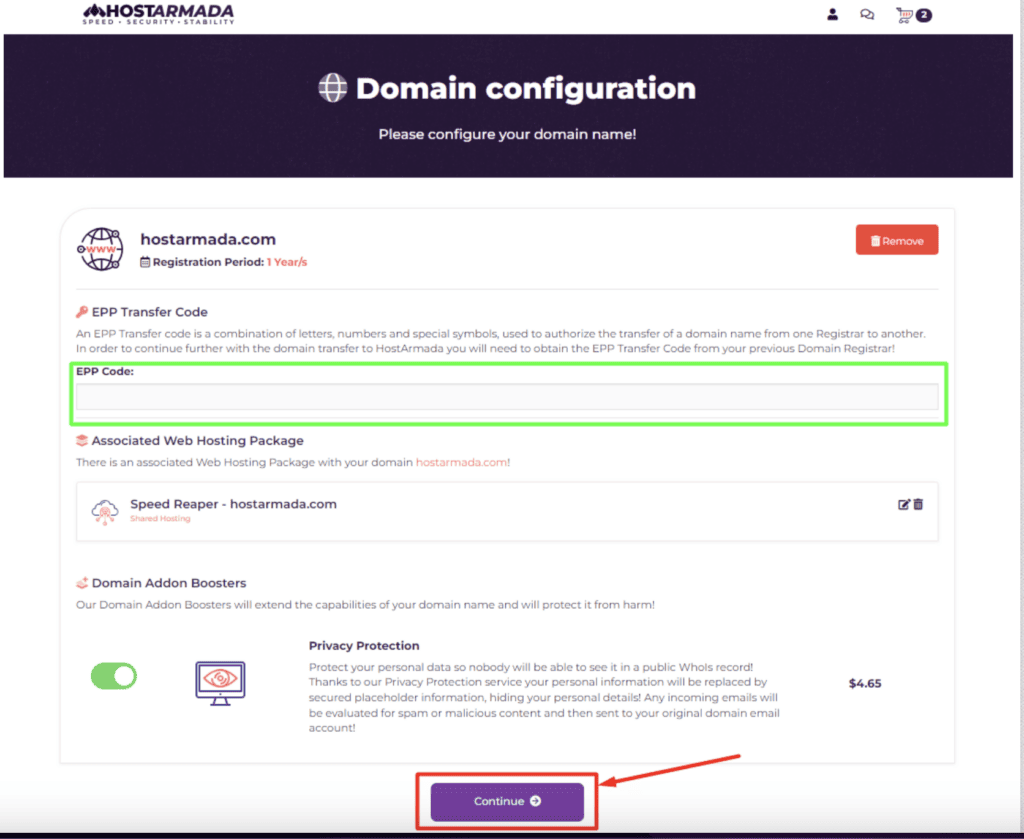 Complete the payment, and that is it; you are good to go.
Why Do I Recommend Using HostArmada?
1. Fewer Users, Faster Speed –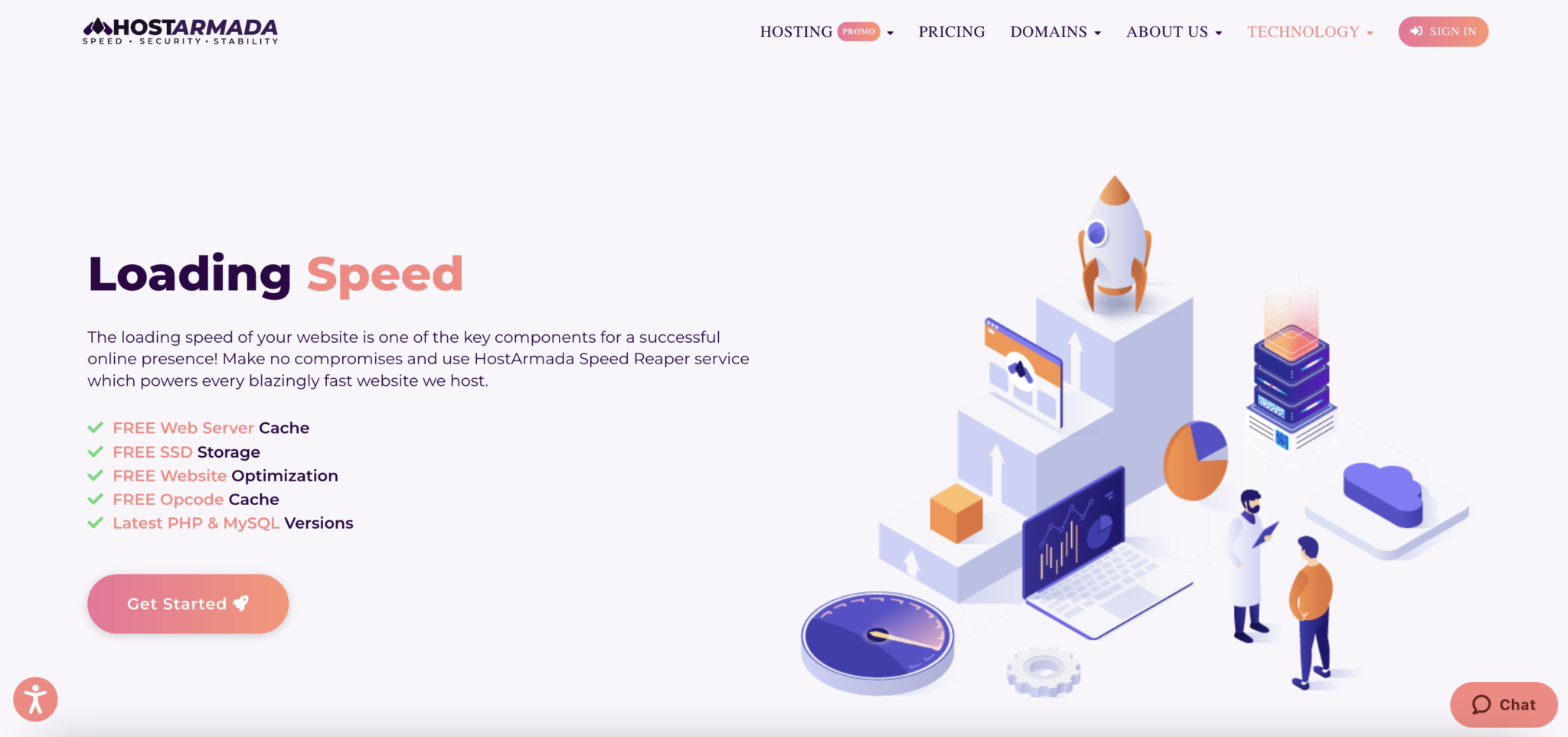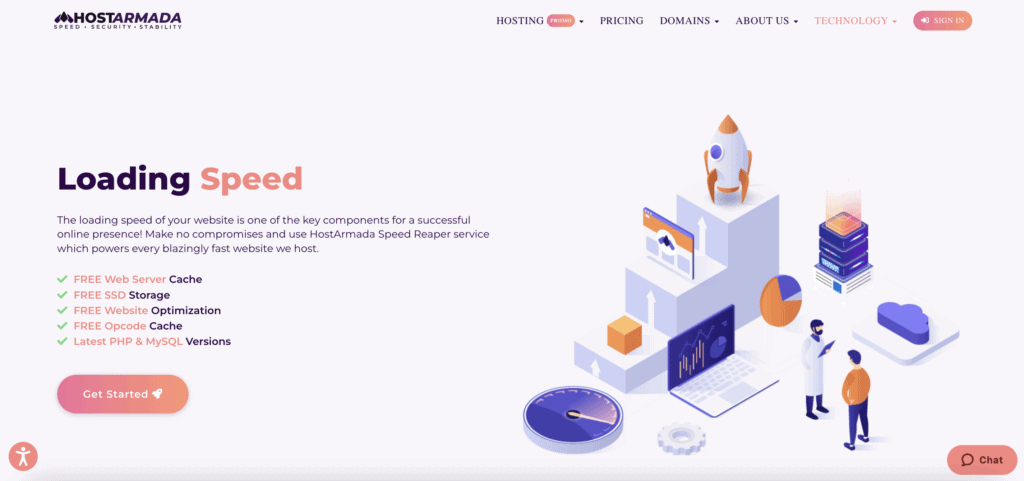 HostArmada has fewer websites on each server. This helps your website load faster because the server isn't overloaded with too many users. So your website visitors won't have to wait long for your page to appear.
2. Awesome Features for Smooth Hosting –
HostArmada offers some cool things to make hosting easy and fun:
Managed cPanel: This is like a control center for your website. It's easy to use and makes managing your website simple.
Free Domain: They give you a free domain name, like your website's address. This saves you money!
Quick Response Time: HostArmada is quick to respond when you need help. You won't have to wait long to get the answers you need.
Cloudflare and LightSpeed: These special tools make your website even faster and more secure. They're like your website's superpowers.
3. Smooth Migration, No Downtime –
Want to move your website to HostArmada? No worries! They offer free website migration for up to five websites. Their technical experts will help you move everything without downtime or losing your important data. It's a smooth transition!
4. Confident in Their Service –
HostArmada is so sure about its amazing features that it offers an extended 45-day money-back guarantee. This means you have more time to try out their service and see if you love it. If not, you can get your money back within 45 days.
5. Strong Web Security –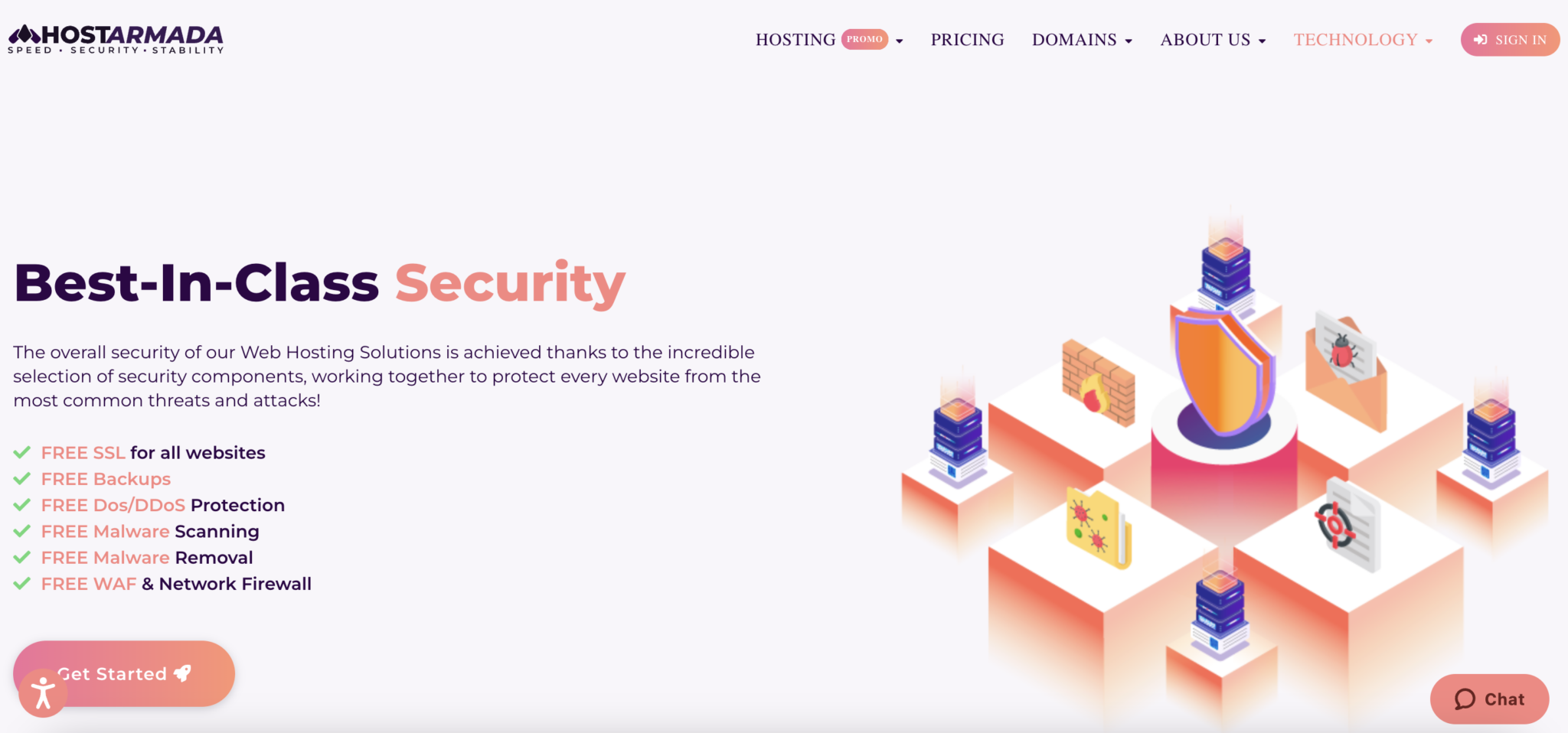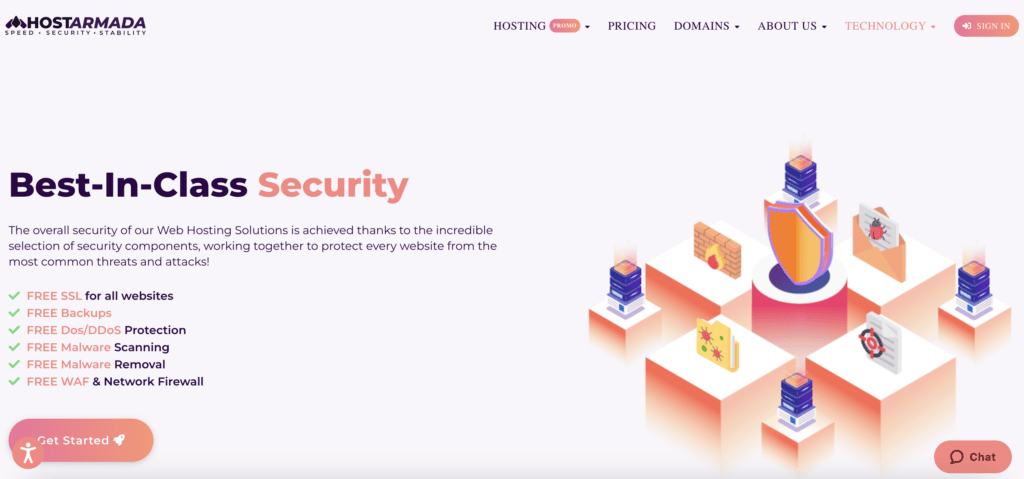 HostArmada takes web security very seriously. They use super smart AI-based technologies to protect your website from dangerous attacks. This means your website is safe from harm and your visitors' information is secure.
Quick Links:
Conclusion: HostArmada Review 2023
HostArmada may be a newer player in the hosting world, but they're making their presence known with their fresh and modern approach. They're capitalizing on their advantage of staying up-to-date with the latest technology trends.
Their commitment to speed, security, and stability shines through their customer-oriented solutions and transparency. Their dedication to constant improvement ensures you get the best hosting experience possible.
So whether you're just starting or managing a high-traffic website, HostArmada has the right hosting options for you at a reasonable cost.