In this post, we have done a detailed and trustworthy Armin Van Buuren Dance Music Masterclass Review 2023.
The review will include a step-by-step guide about Dance and music by Armin Van Buuren. I hope it makes your decision easier to go for the masterclass or not.
So, let's get started…
Armin Van Buuren Dance Music Masterclass Review 2023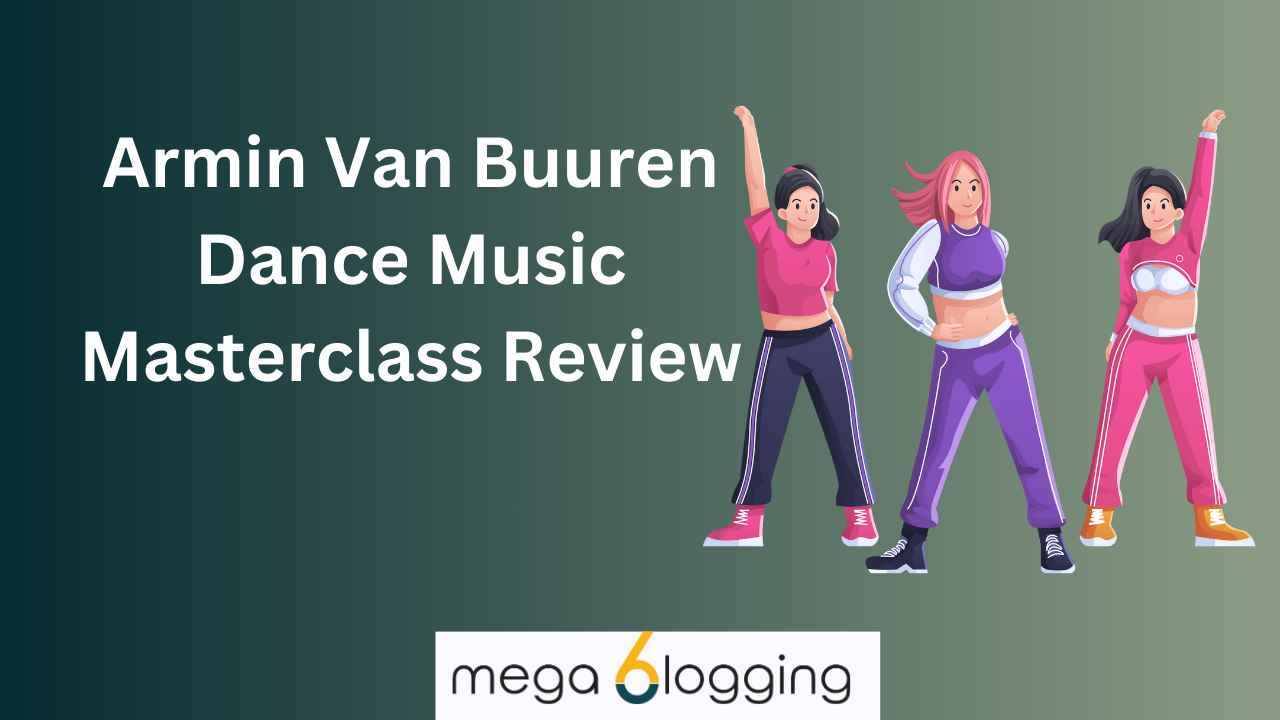 About Armin Van Buuren's Dance Music Masterclass
Learn dance music production from a very talented teacher, Armin Van Burren.
The best part and what I love about this course is that he starts by explaining things and goes over the problems you may face at each stage. Then, he goes through an actual example.
Seeing him apply what he has just taught makes a huge difference to how much of it you can absorb and apply.
His pads and leads video is a great example of his teaching technique and why it is so effective.
Okay, so, why I told you this? I have done quite a few theoretical courses that have not benefited me much, but this course is full of practical knowledge and is more about reality. That's a major reason why this course is awesome.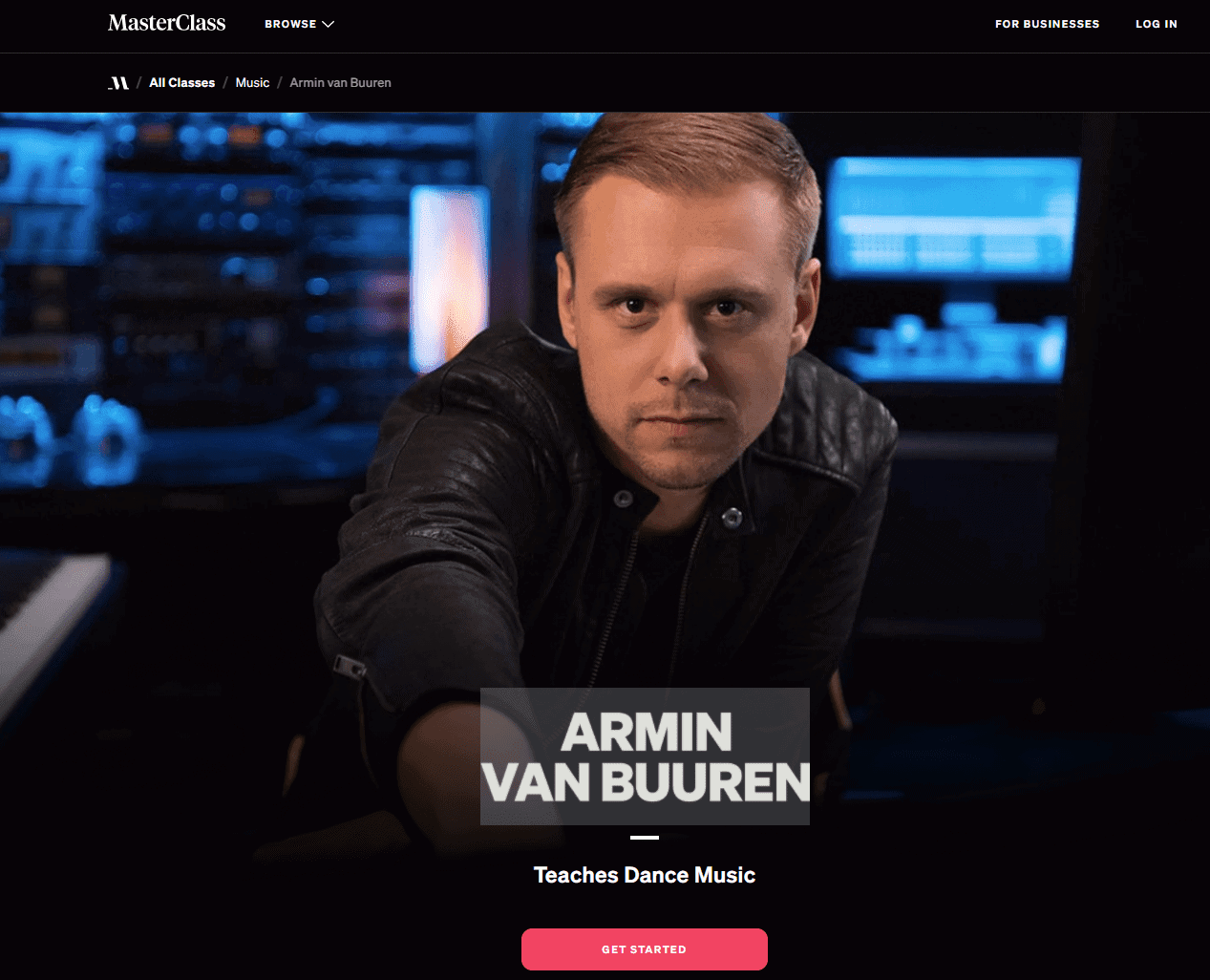 I was also working when I had a colleague who told me about this course; my first reaction was oh my god, this is the longest masterclass course I've seen.
I was double-minded if I should really dive into this course or not. I finally took the course, and here I am; it clearly states that I am really happy with the time I spent in this course.
This course was full of rich, valuable experiences.
This class is more than 30 lessons.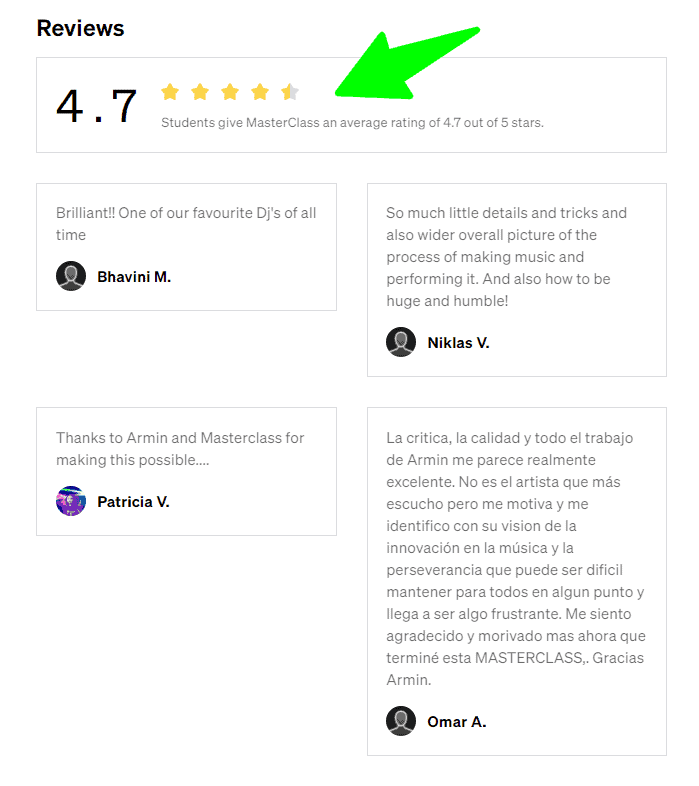 You also get a downloadable workbook that accompanies the class, along with exclusive audio clips from Armin's projects. Isn't this awesome?
About Armin Van Buuren
Armin van Buuren, who originates from Leiden in the Netherlands, has dominated the field of dance music for some time now and continues to do so.
He has been the host of his radio show, A State of Trance, for the past 20 years; the show is currently listened to by almost 40 million people all around the world.
Armin is not only a very famous producer but also a very successful DJ. DJMag has ranked him as the number one DJ record-breaking five times.
His song "This Is What It Feels Like" was considered for a Grammy award in the year 2014, and he holds the record for the most entries to the Billboard Dance/Electronic Albums chart with 21 of his albums.
---
About The Instructor: Armin Van Buuren's
I'm so excited to tell you about the instructor, oops, the Master of Trance!
Armin starts by saying it's all about music; music gives color to your life! Today, Armin is heard by an audience of 40 million people from more than 84 countries.
People are crazy about his music. He is far more than just being a DJ. He is a creator himself. 
He was nominated for a Grammy Award in the year 2014 for Best Dance Recording for "This Is What It Feels Like." 

He also shares the initial inspiration that created the passion madness for music in his mind.
He tells how he used to record his mother talking, the vacuum cleaner, television sounds, and made mixes when he was a small boy.
He is definitely the King of Trance. But this masterclass is beyond the knowledge of producing dance music.
The creative process he shares with you can be used to produce most forms of music, especially EDM.
Step by Step Guide To The Course
Finding Melodic Inspiration 
If you don't have an initial spark, you won't have music, says Armin.
So, he starts in a very logical manner, which is right from the beginning, finding inspiration.
He goes on to give you a gist about his entire process, but he also says this does not mean you have to strictly follow the same.
He says every person is different, and you have to find your own inspiration and ideas that come your way.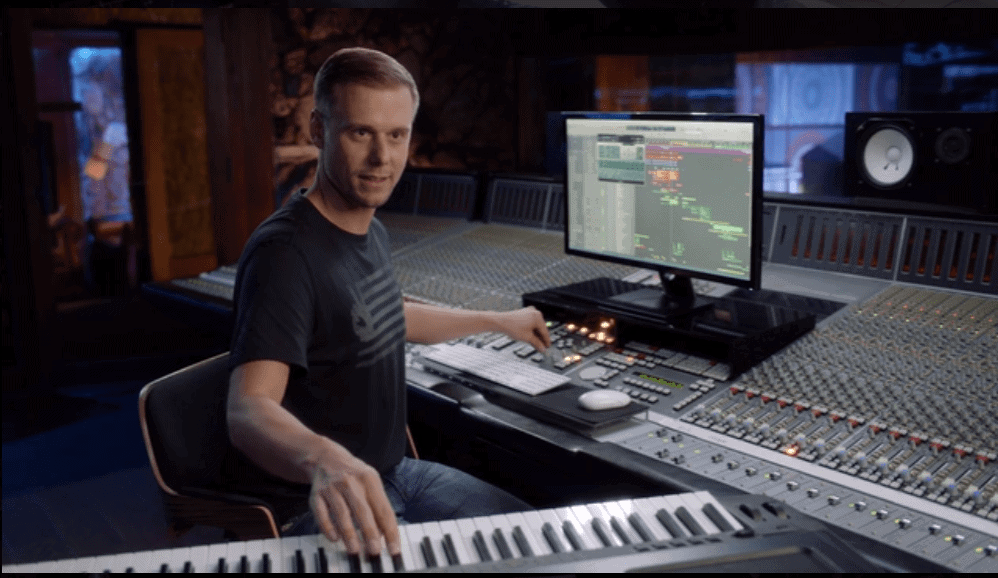 I would put this into simple words: Armin is trying to help you open your ears and eyes to find your own inspiration and also to tune into moves.
He teaches you how to be independent because by doing this, Armin believes that you will never be short of ideas.
Building Your Home Studio 
Are you bored at home? Do you find your home not interesting at all?
Here, I have an awesome solution for you!
Armin definitely teaches you from his professional studio, but he tells you how you can do everything from your home.
(My feelings) Guys, listen, I have to tell you this: I'm a fan of his studio. You will also love it; it's full of awesome vibes.
He briefs you about everything you must know.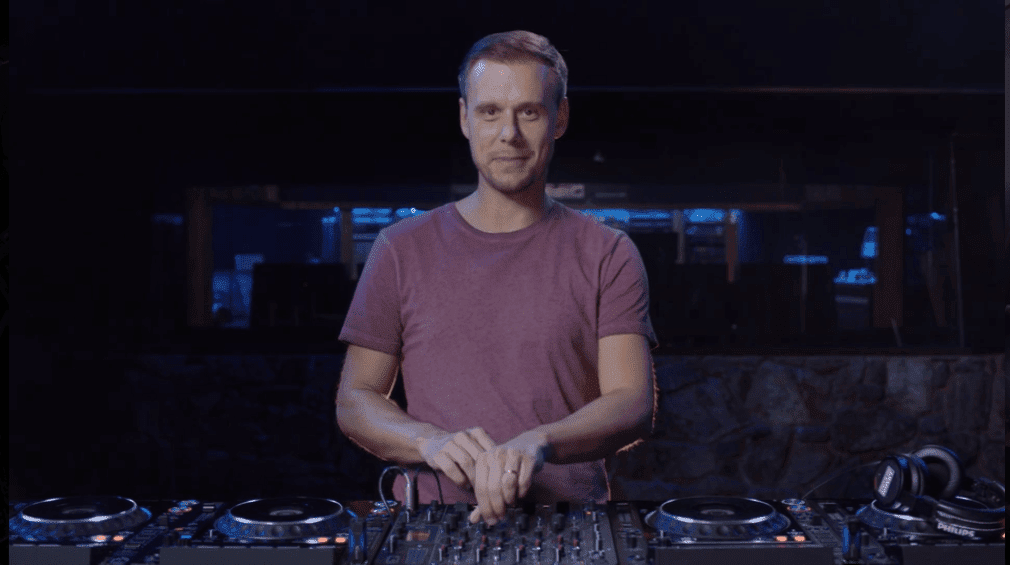 He is perfect when it comes to hiring something or buying a particular item. He knows how to make the most of each and everything.
Turn Limitation into inspiration; what an inspiration, right?
Using Templates and Staying Organized Using Logic Pro
If you know Armin, you will surely know how organized his approach is toward his music. He says that an organized way of working takes you towards your desired outcome gradually.
It doesn't matter which music production software you like to use; you can do something similar.
So, you will definitely make the best of Armin's music production course, regardless of whether you use Logic Pro or not.
Developing Components Of Your Dance Track
From this point onwards, the masterclass has a full dance and creative vibe ahead. So what does he teach you?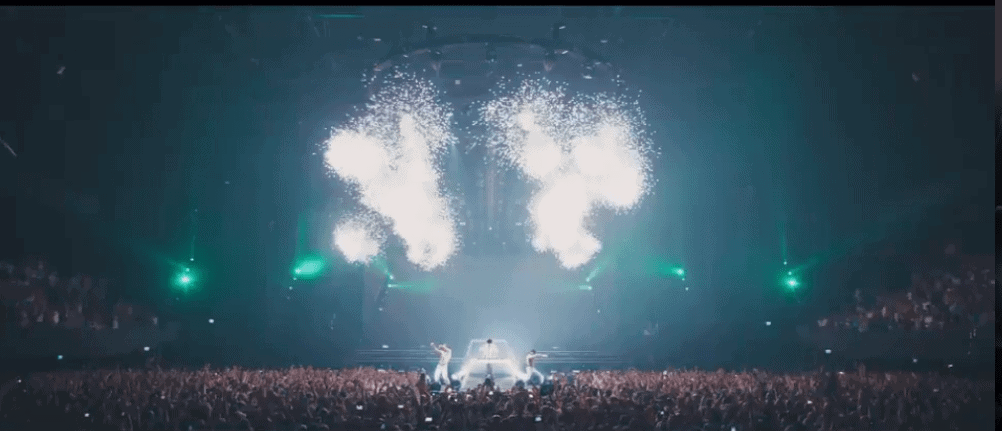 Sketching and developing your melody

       

Mixing and mastering

       

Using pads and leads as a way to enrich your sound

       

Reviewing the Track

       

Creating a groove

       

Building the Drop

         I work with lyrics and vocals

 and a lot more.
Okay, hold your breath. I'm going to disclose a huge surprise!
Armin takes you through the process of creating a music track by sitting down with his producing partner, Benno de Goeij, and creating a completely new track for his masterclass students.
Guys, I lost my sense of happiness when he disclosed this; I had goosebumps, trust me.
Developing your Melody
This is the most tricky part, says Armin, and that is the reason he spends almost 2 hours explaining this concept.
Honestly, I cannot describe this part in words at all, and you will have to see it yourself to understand it well.
Remember, guys, you definitely need practice, so I would definitely recommend that you do all the given assignments.
Ways to use Pads and Leads
Pads and leads are necessities to create dance music.
Do you know how Armin has so much depth and power in his music?
He makes use of layering, which he explains in this video, and also teaches you how not to overdo the same.
Hey, Hey, you know what? You also get insights about the plug-ins he uses!
Creating Your Dance Groove
Armin says when the word dance music pops up in your mind, then creating a groove is possibly the most important part.
The beat is what creates a vibe and energy in the room and forces people to get on their feet.
So, to get this right, Armin takes you through every stage, and also later on, he explains how to add complex grooves.
For this, Armin makes use of Ableton; I won't tell you why! Find out yourself.
Mixing and Mastering 
You must step in the shoes of your audience in order to get this right, says Armin, which is definitely very complicated.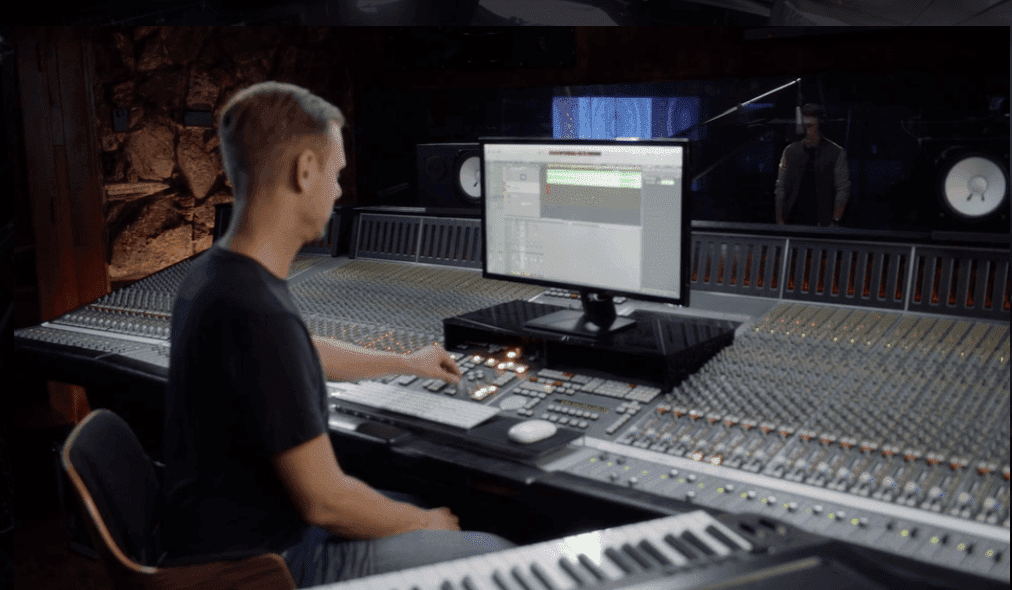 Polishing can be extremely tedious because, for this, you must step outside yourself and listen to the same track from various other aspects.
Armin teaches you how to be sure of the sound of your music, which is as great as the ones that are heard at festivals and clubs.
Arranging your Dance Tracks
Armin says getting the arrangement right is the way you can connect to your audience. He says a perfect dance track takes the listener through an entire journey.
He shows ways that can help you energize and excite the audience.
Building the Drop
This is a bit of a detailed video because Armin gives tips on how one should create tension and then let the beat take over.
He shows it beautifully and simplifies all of it just for you.
Reviewing the Track
Do we ever talk badly about our work? No, right?
Armin says it right; it's very difficult to listen and to critique your own work.
Here, Armin teaches you a lot of stuff that can help you achieve great perfection.
Case Studies
One thing I love about the Masterclass platform is the case studies most of the instructors provide.
This really adds huge value to your learning process.
Armin has a very different way of approaching the track he creates from scratch, and this masterclass is definitely a great case to study.
But he also shares about "Be in the Moment and Sunny Days," which are some of the great case studies one must listen to.
Working with Lyrics and Vocals
Have you ever felt super connected to the lyrics, like you just feel them?
Armin says lyrics give you a chance to reach a bigger audience, and vocals are a great way to add texture to your track.
In this section, Armin takes you through:
       

Recording

       

Tracking

       

Comping

       

Manipulating live vocals

       

Editing and Mixing
In this video, you will clearly see how loving Armin is.
The way he treats and respects other artists and his team is amazing! He also teaches you how to make them comfortable in order to gain the most from them.
How to handle Singles, Club Mixes, and Edits
The best part of this course is how Armin really tries his best to reach out to intermediate students as well as beginners.
He says most people will already know the difference between club mixes, singles, and edits.
But for people who don't know, Armin goes through it. He uses a pop song and transforms it into awesome dance music.
He takes the help of "Sunny Days" to give a practical example! He is great, trust me, guys!
Best Way to Approach DJ Sets
This video or session is very relevant for music producers.
He says it is too easy for a music producer to lose touch with his or her audience over time. So, Armin gives tips and strategies to ensure that this does not happen.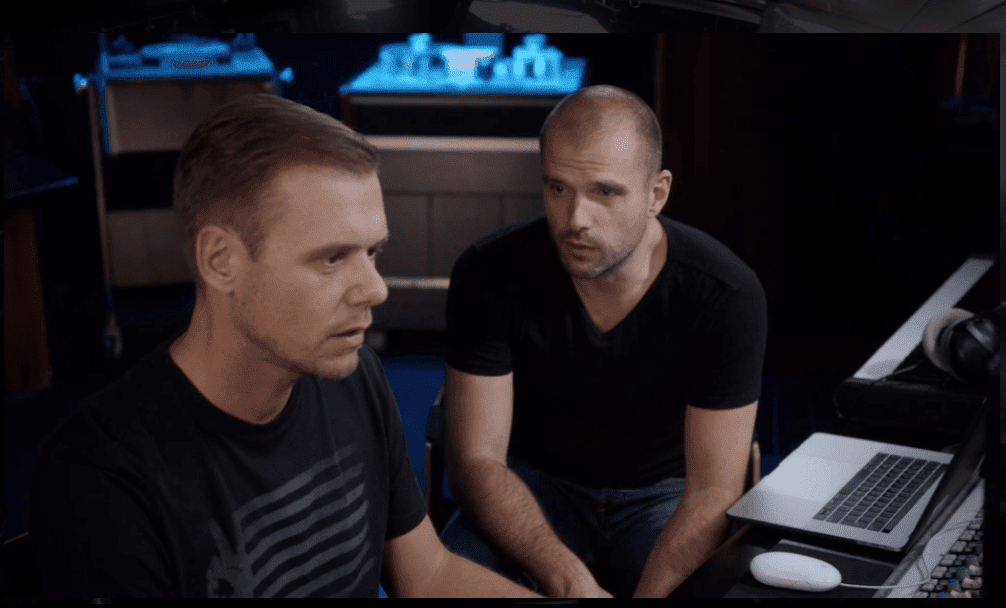 Basics of using Decks
Do you want to know the gears Armin uses in his live sets? And why does he use them?
Then, my friend, this is the video where you would find it. It is absolutely awesome to see him using decks; it's far better than just talking about it.
Did you know one could actually even hire decks? I loved this highlighted part in this video.
He shows various skills one must develop and make the best out of it to be one of the best.
Live EDM Performance Tips 
A live performer has to do much more than just play good music.
You must learn how to present yourself on stage, how to connect with the audience, and how to respect your fellow DJs.
Learning to read your audience and give them what they want is a key skill for any DJ. In this video, Armin teaches you how to balance everything.
Hosting a dance music radio show 
Armin is passionate about radio. His A State of Trance show is really what launched his career.
He explains how he puts each one together, as well as how he promoted his show and used it as a springboard.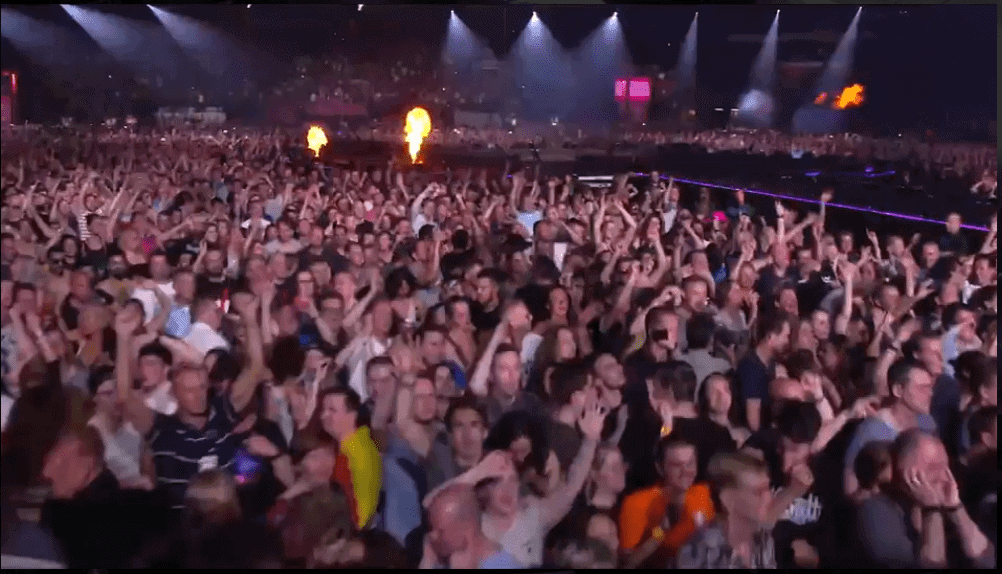 Armin's early musical influences 
This was super fascinating for me, and this is something I'm not able to put down in words.
This is one thing that I like the most about the masterclass is the influencing factors, the influencers, and the stories; it just makes you understand the person from a different perspective altogether.
Starting and Growing your music career 
In this video, Armin shares all kinds of resources and communities you could tap into to give your music career a boost.
He says there are many people out there; what makes you different is all that it takes to be successful!
Here, we come to the end of the modules and sessions in this masterclass.
Armin Van Buuren Dance Music Masterclass Pros & Cons 
Pros
During these videos, Armin teaches you the wisdom of staying organized and saving everything as you go.

This course is beyond learning about dance music.

I love the fact that even after being the Master or the King of Trance, Armin is an awesome human being.

This course is very valuable and extremely informative

  
Cons
It is a detailed and thorough course, so some of you might find the course lengthy
Armin Van Buuren Dance Music Masterclass Workbook
The ultimate issue that needs to be answered is whether or not the Armin van Buuren Masterclass course is worth it. The response to this question is subject to personal interpretation because it is not suitable for all people.
This is an extremely in-depth course that goes over highly complex topics; as a result, it is an excellent choice for anyone interested in pursuing a career in music production.
And because those who are unfamiliar with the most fundamental aspects of dance music creation will have a difficult time keeping up with the pace at the beginning of the course, it is recommended that persons who have at least around a year of experience before enrolling in this course.
Armin Van Buuren Dance Music Masterclass Review Testimonials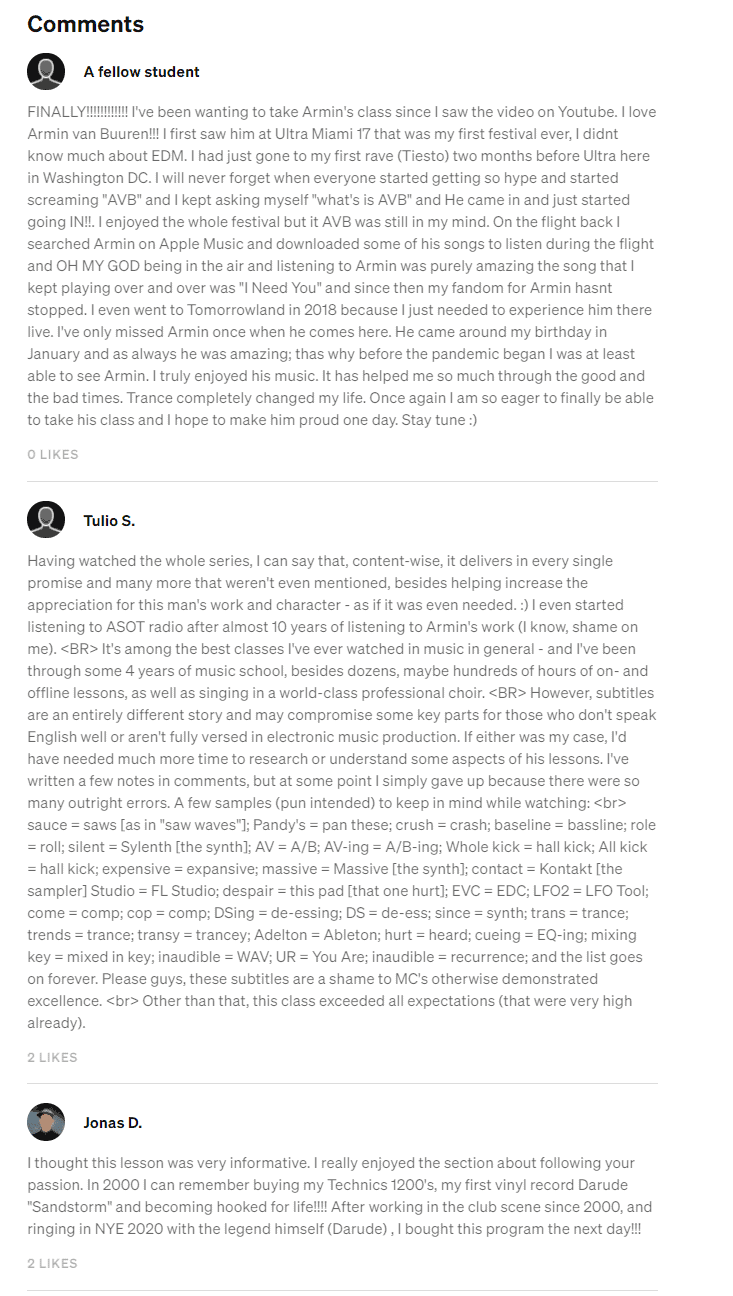 Quick Links:
FAQs | Armin Van Buuren's Dance Music Masterclass
🤩 Who is Armin Van Buuren ?
Armin starts by saying it's all about music, music gives color to your life! Today, Armin is heard by an audience of 40 million people from more than 84 countries. People are crazy about his music. He is far more than just being a DJ. He is a creator himself.
🙎‍♂️ What is MasterClass?
MasterClass is the streaming platform that makes it possible for anyone to watch or listen to hundreds of video lessons taught by 100+ of the world's best.
🤑 How much does MasterClass cost?
The annual membership is $180 per year and provides unlimited access to all classes and new classes as they launch. All MasterClass memberships include access to their mobile and TV apps, high-definition videos, and downloadable class workbooks.
🤷‍♀️ How does the 30-day guarantee work?
Our goal is to make sure that you have the best learning experience possible. If MasterClass isn't for you, then email us within 30 days of the date you purchase your subscription. They'll offer a full refund.
⁉️ Which classes are right for me?
MasterClass offers 100+ classes across a variety of categories, including business and leadership, photography, cooking, writing, acting, music, sports, and more. Every class has been designed to be accessible for people with little to no experience and advanced students alike. With new classes launching regularly, you can learn practical skills, ignite new passions, and get everyday wisdom.
👉What is included in a MasterClass membership?
Membership includes access to an incredible catalog of 100+ classes taught by the world's best on cooking, leadership, photography, writing and more. Each class includes around 20 video lessons that are 10 minutes long on average, along with an in-depth workbook. You also get access to their smartphone and TV apps, offline lessons, their member-only newsletter, and their dynamic community of members around the world.
Conclusion: Armin Van Buuren's Dance Music Masterclass 2023
Don't run away with the idea that this course is only for music producers. It absolutely is not. Yes, it is very technical.
At points, you will end up staring at the deck and mixing screens for 10 minutes or more.
However, during all that time, Armin opened up and shared his thought processes, techniques, and much more.
For music fans of all genres, this is pure gold. It provides a rare chance to get an insider's view of how the industry that they love works.
If you are a fan of electric dance music, trance, clubbing, DJs, or Armin Van Buuren, that is even better.
You are going to enjoy this course on so many different levels. My advice is to dive in and buy this masterclass.
Please share the review on your social Media Handles if you find value in the article. Till then, enjoy the music and feel the beats.
Armin Van Buuren's Dance Music Masterclass On Social Media
#cinephiletweets #cinephiles Armin van Buuren offers masterclasses to aspiring DJs – Dutch DJ Armin van Buuren has teamed up with online education platform MasterClass to offer aspiring DJs and producers access to some of his tricks of the trade. https://t.co/QwaIdrjJZK

— www.Cinephiles.co.in (@cinephiletweets) December 6, 2017
Best Music MasterClass Courses Worth Your Time & Money; Hanz Zimmer, deadmau5, Alicia Keys, Questlove & Armin Van Buuren – CULTR https://t.co/VroKbWUaDl

— Media Art Numérique (@arts_numeriques) April 28, 2021
The passion for the smallest of details is so evident in Armin van Buuren's MasterClass and he constantly flashes that boyish grin and is so happy it came together and sounds great #arminvanbuuren #MASTERCLASS

— Tim (@thattori66) May 19, 2020