In this post, we'll complete a Shonda Rhimes Masterclass Review. Masterclass course by Shonda Rhimes teaches the next generation of showrunners and writers the art of writing for television.
Before anything else, you should know that the Masterclass is the place where you get exclusive access to a plethora of information from top-ranking professionals in their particular fields.
So if you want to take a course in Masterclass, You can choose any one course of your choice for 90$ and access it for a lifetime, or you can pay 180$ for a year and can have an all-access pass for all the courses available in Masterclass.
I strongly suggest you take an all-access pass as the curated content of courses that they have is really amazing, and you will definitely get to learn a lot from the best teachers in their industry. Grab this pass with the Masterclass all access pass.
Shonda Rhimes Masterclass Review 2023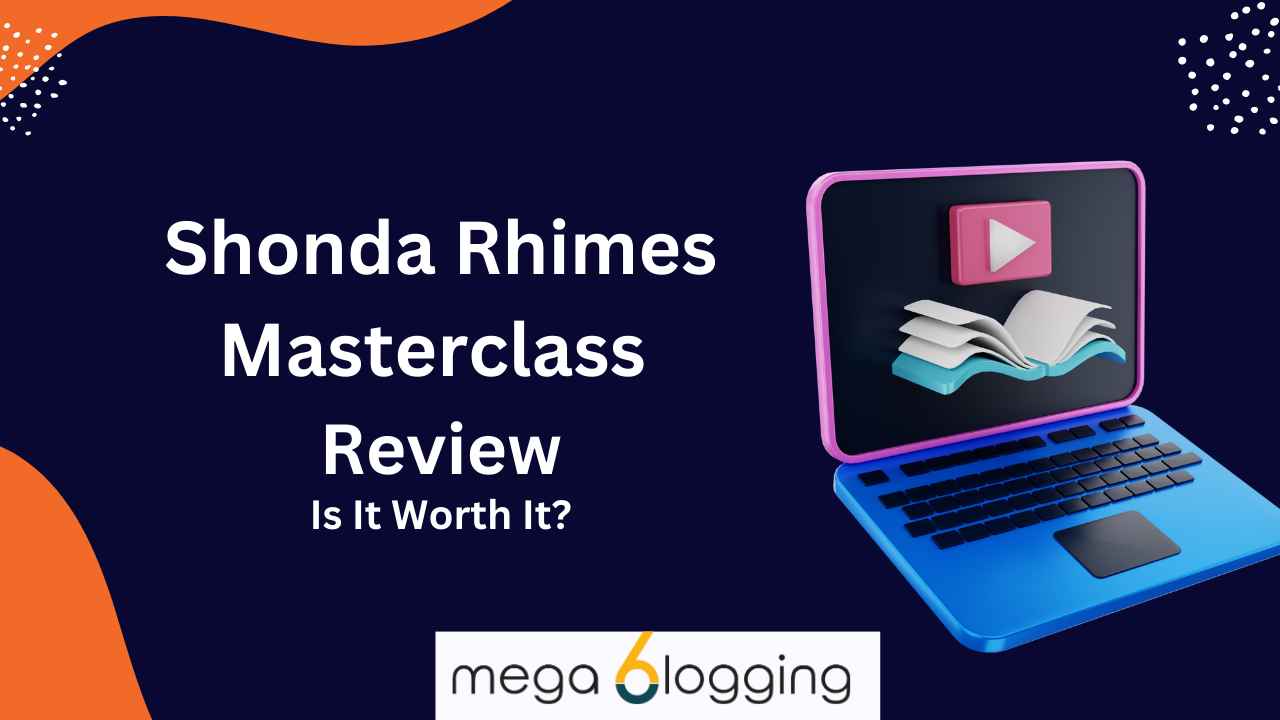 About Shonda Rhimes Masterclass
Shonda Rhimes is best known as the showrunner—creator, head writer, and executive producer—of the television medical drama Grey's Anatomy, its spin-off Private Practice, and the political thriller series.
Scandal: she uses this masterclass as a platform to inspire and guide the next generation of showrunners and writers.  
Identifying herself as more of a storyteller, she emphasizes telling stories you feel strongly about, saying, "At the center of every story you are telling, it has to be true."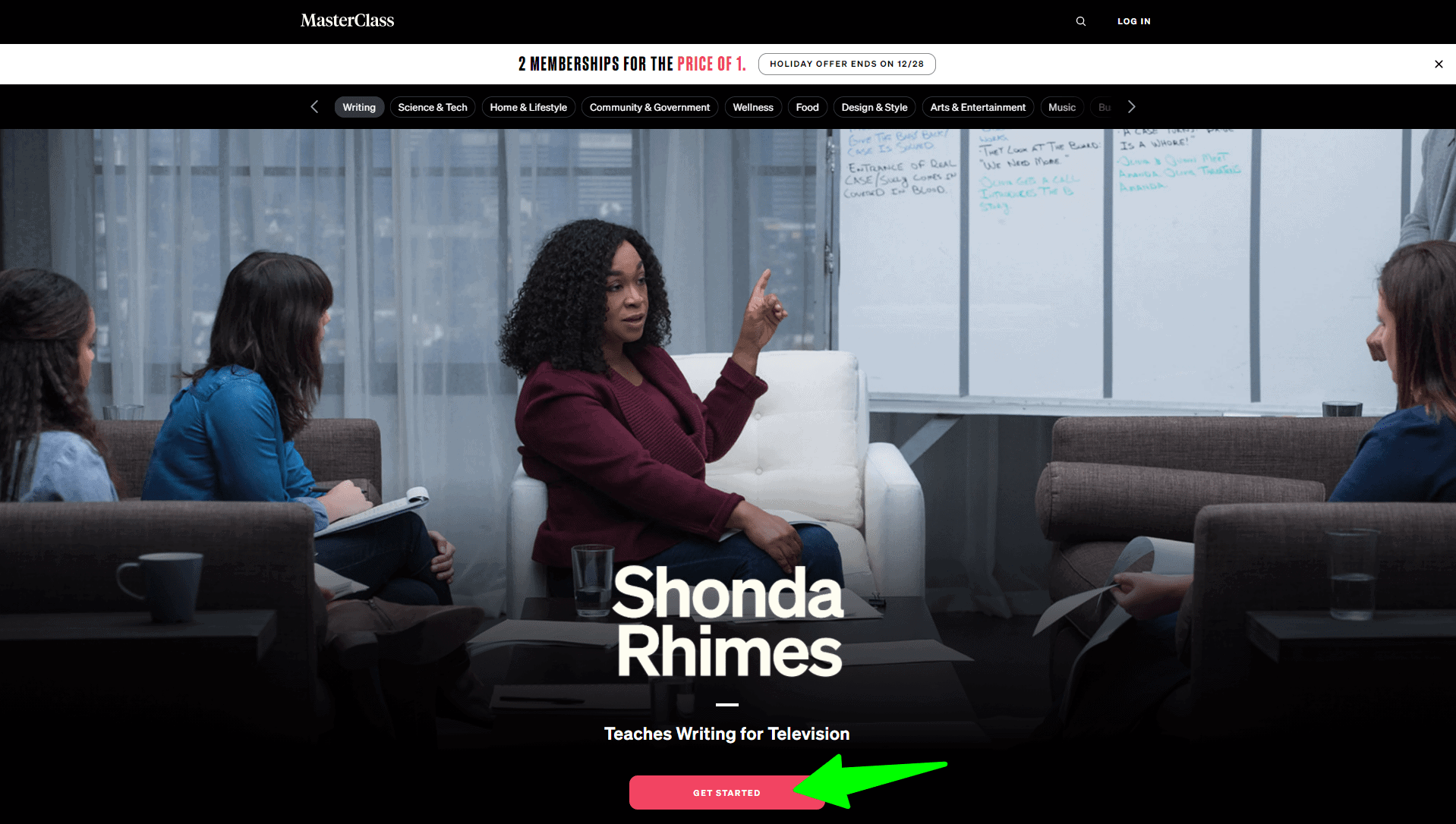 Shonda Rhimes, at this stage of her career, devotes herself to being someone her younger self would have needed, as she believes at some point, it stops being about you and starts being what you can give back.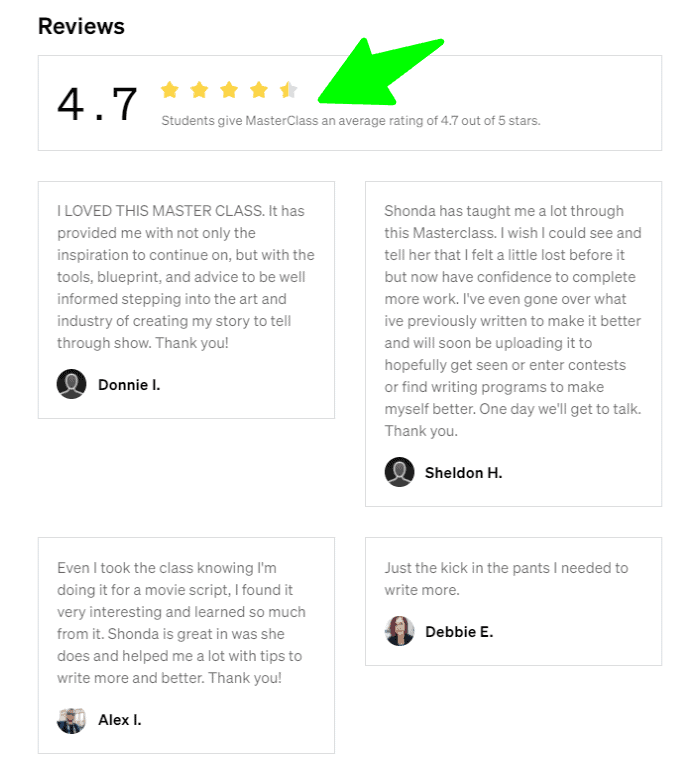 About the MasterClass Program
MasterClass is an online educational platform that was established in 2015. It features more than 80 video courses taught by famous celebrities and offers a wide variety of subject areas to pick from.
Aaron Sorkin, David Lynch, Tony Hawk, and Gordon Ramsay are among the instructors at this school.
This results in a one-of-a-kind educational opportunity, which is further enhanced by the superior production standards upheld by the MasterClass team.
You will need $180 in order to purchase an all-access pass. This grants you access to an unlimited number of classes within the confines of an annual membership.
Therefore, you can choose to study a variety of topics at the same time for an interesting educational experience.
MasterClass has already altered the landscape of online education despite the fact that the company is still in its infancy.
In addition, the company is consistently evolving and improving in order to serve its audience better.
---
What's Inside Shonda Rhimes Masterclass Course
A walk Through On Each Section Of Shonda Rhimes Masterclass:
1. Television and Film: Difference
Shonda differentiates television from films. In her opinion, television is a writer's world. In television, writers decide what makes it on screen. It is his/her visualization. This fact makes television exciting for writers.
The writer dictates everything from the story to the set design. On the other hand, films are the director's world.
Hence, films don't excite the writers enough.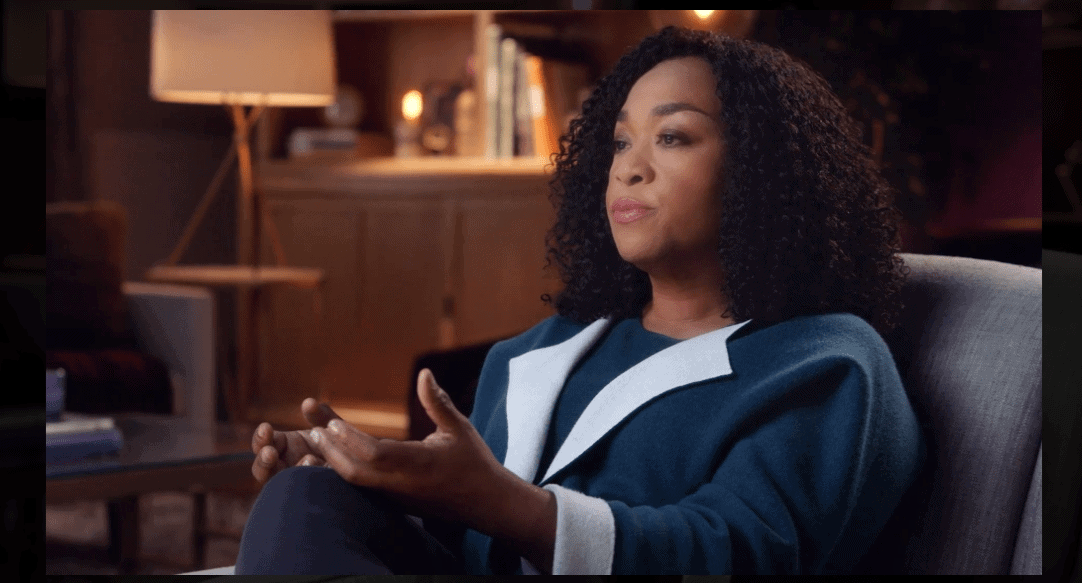 2. Read News and Learn Storytelling:
She presses on the importance of being informed, which would enhance the writing.  Her take on how to improve writing skills and be engaging is to be a good storyteller.
She says telling stories you feel strongly about, at the center of every story you are telling, has to be true. 
3. Knowledge of television History:
Rhimes accentuates that the success of a writer and his/her work depends on their knowledge about their audience, the history of the genre, and general trends with time.
A writer must research similar content, look for what worked for them and what didn't, and learn from it after that to guide his/her work onto the path of success.
Knowledge about television history, as well as the nature of the audience, is the key to being a successful story.
To explain it further, she exhibits an example of her own work on Grey's Anatomy.
The history of equivalent works needed to be studied to get the medical drama on the right path and evade the obstacles that were likely to be faced. 
4. Flexibility and no restrictions:
Shonda Rhimes described how there were so many rules in the writing of television, especially over established formats.
But in today's world, an increase in the number of available platforms has brought about flexibility.
That made other storytelling possible.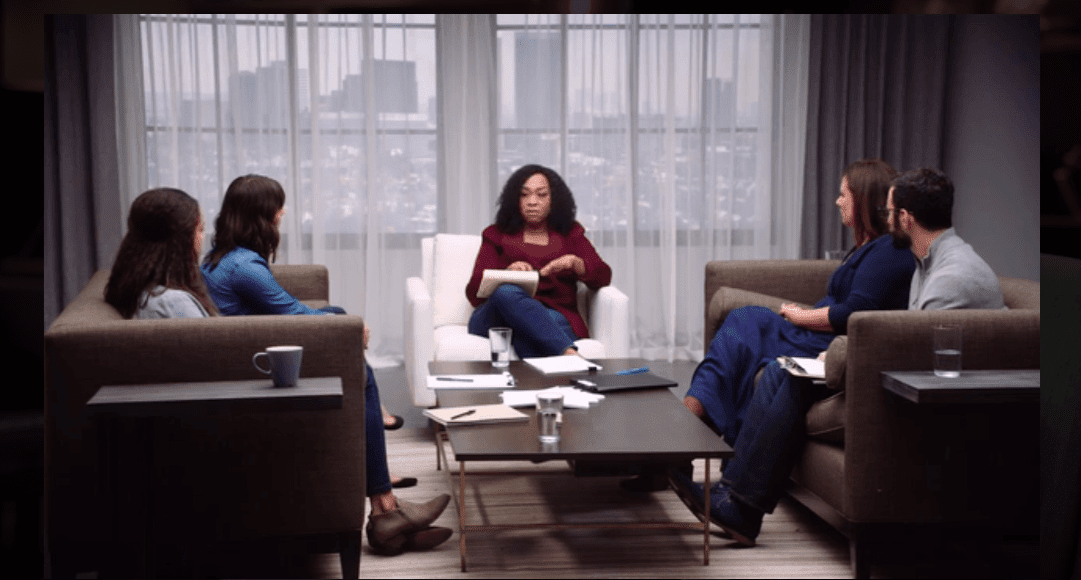 Yet Rhimes pushes the new writer to acquire information about the rules so that they would perceive when they are breaking one of them.
5. Where should the Idea come from?
She preaches the importance of being aware. According to her, an idea can and would come from anywhere, so it is essential to be aware at all times.
Following a story, being up-to-date, and knowing your surroundings would spark an idea that could have a potent future.
According to her, sourcing the seeds of an idea is a skill a writer must attain.
6. TV ideas do not have an ending:
Shonda encourages the writers to analyze their ideas; if they could visualize a certain end to the story or the character, that idea is more suited for a film.
According to her, an idea that sparks endless possibilities is most suitable for television.
Such an idea keeps the audience guessing and hence keeps them engrossed. Longer and varied possibilities are conducive to healthy and long-lasting television.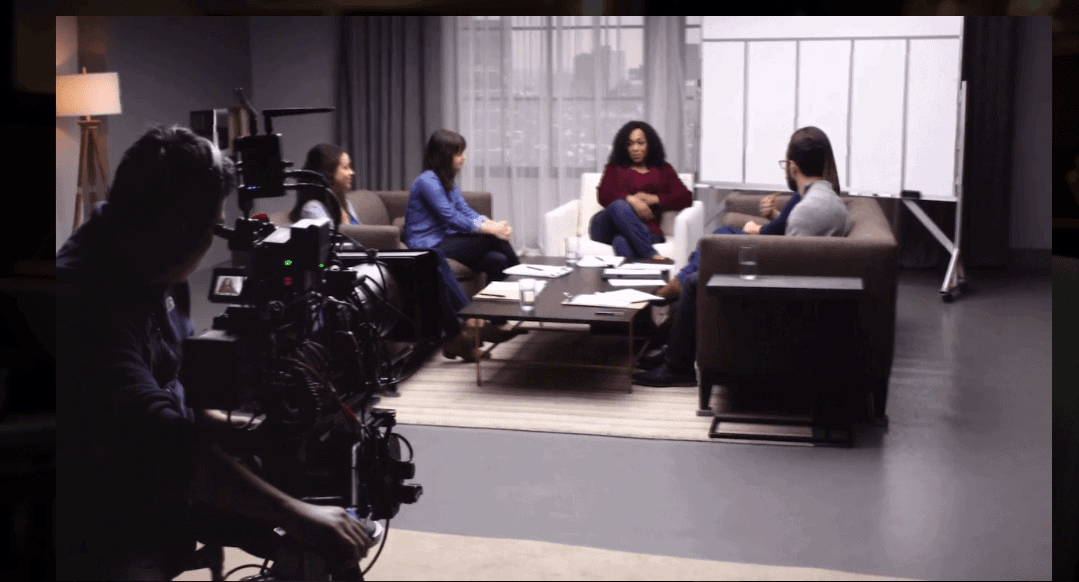 She elaborated by giving an example of her own work, stating that she knew she could write a minimum of 7 seasons of Grey's Anatomy. 
7. Consider your Idea in the Real World:
Consideration and implication of your Idea in the real world are essential.
Weighing the factors such as the cultural climate of the present circumstances, ideas as compared to already existing television, and the network executives that might be hunting for development.
She says such factors mustn't affect the Idea, but surely one should have the knowledge about it.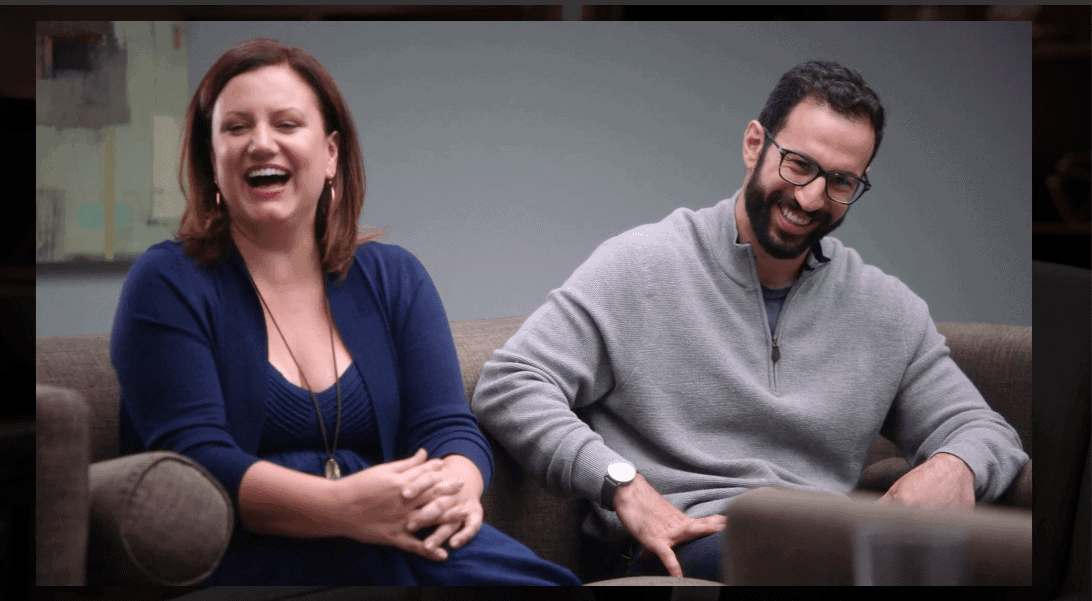 8. Idea and Premise concept:
She says that an Idea is just a thought, whereas a premise is a specified and enhanced clear picturized form of the writer's visualization.
A premise must be encased within a couple of sentences that would give the other person a good enough understanding of your show and the concept behind it. 
She gives an insight into how conceptualizing the basic idea would push the process further toward reality.
The idea is raw and must be specified. Rhimes has a way of explaining concepts with a suitable example, which she did again to explain this notion by giving an example of her own.
9. Letting the Story Inform the Structure:
The decision-making in order to develop a premise is mighty. In Shonda's case, her decision-making is driven by the characters and their journey in the show.
Her characters help her decide the future of the structure of the premise.
In her case, the storyline forms the structure of the premise, and it surely works for and preaches about it as well.
She explains how once the writer has an idea about the nature of the character and their respective journey through the storyline, the process becomes easier and smoother.
Rhimes states sorting the story is essential so as to formulate how it is to be told in every episode.
10. Not getting hung up on Titles and Names:
Developing an obsession with the titles and names of the characters is common as one wants to attain perfection in their writing.
Shonda says that jumbling up in them would have you lose valuable time that can be invested instead of further strengthening the bases of the concept and structure of your idea.
 She says the titles and names are subjective but the concept, structure, and the show itself are what matters the most in comparison, and hence, a lot of time must be invested in developing them instead of brainstorming on names and titles.
Full Class:
The above sections were just an introduction to this insightful Masterclass by Shonda Rhimes herself.
Rhimes has never done anything like this before, and these video lectures are 100% exclusive for Masterclass subscribers.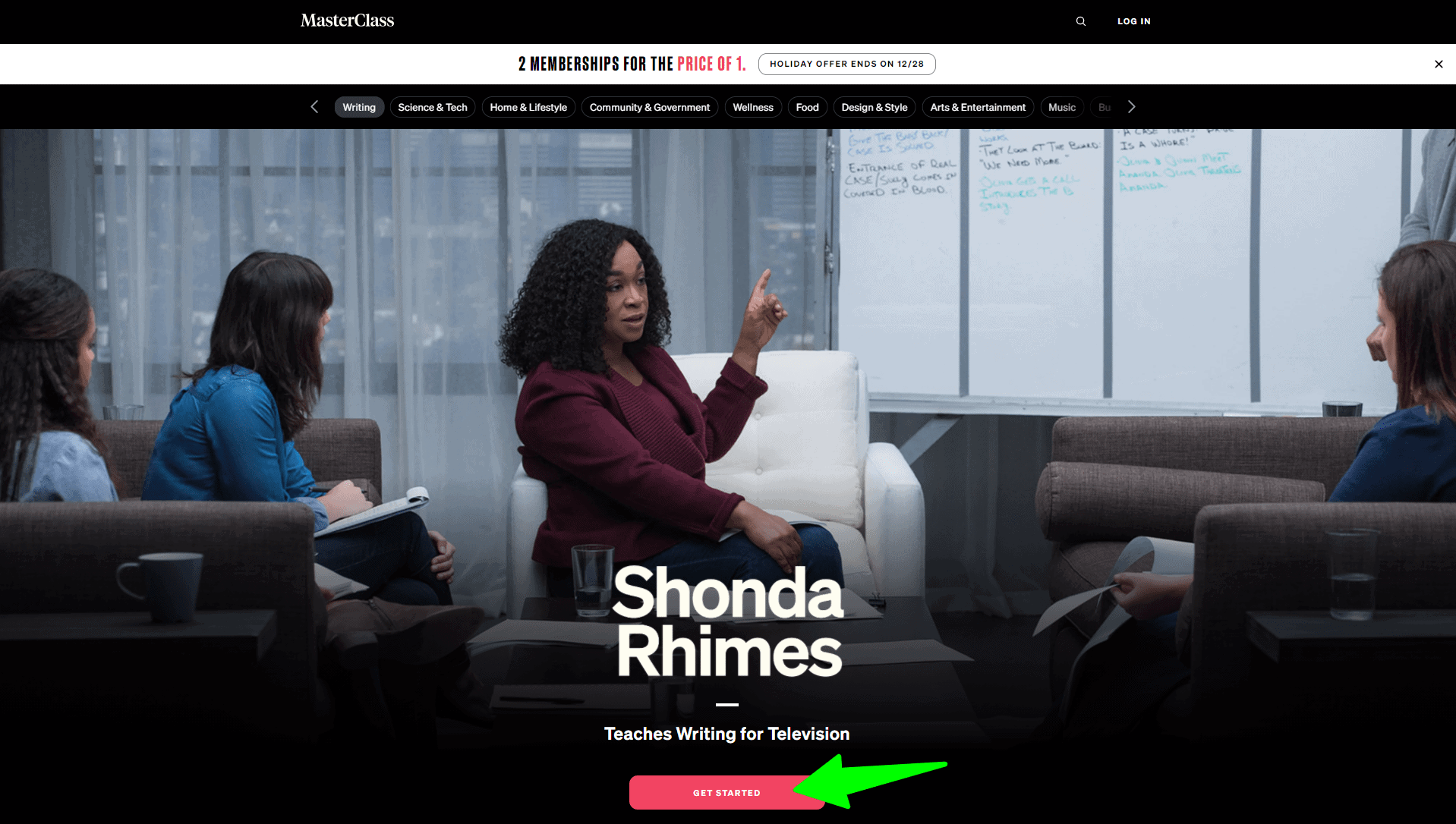 In the full class, you get access to his 30 video lectures as well as the workbook. Here, she goes in-depth on the essential elements of writing for television and other necessary sections that constitute it.
How to develop a concept?

How to research your story?

How to create characters and their character traits?

How to write authentic dialogues?

How to create memorable Characters? (one that would last in the hearts of the audience.)

How to Pitch your show properly?

How to write the script structure, pilot, process, etc?
If you have similar questions on your mind and are desperately looking for their answer, this masterclass is exactly for you, and you would, without a doubt, gain immensely from it.
Shonda Rhimes Masterclass Pros & Cons
Who should opt for this Course?
This course is perfect for the new generation of writers and showrunners who intend to have a career in the field of television and writing for shows.
This course will enlighten them and help them excel in the field. Such a knowledge-packed Masterclass will definitely enhance their development process.
Shonda Rhimes is an icon as well as a role model for many up-and-coming people.
An opportunity like this, where young students will be able to learn from the best in the respective field, is rare and shouldn't be missed.
An exclusive Masterclass from a renowned professional in the field and exposure to such opportunities would help build the basis on which your career could be structured.
Having your questions answered would truly endow a great deal of clarity.
The exclusive content that comes along with the course would let you know how the professionals themselves do what they do best.
Shonda Rhimes Masterclass Review Pricing
To get Shonda Rhimes' MasterClass, you need to join MasterClass with a membership starting at $180 per year.
You can take any course in their library as a member, not just one. This means you can explore various topics like film writing with Aaron Sorkin or storytelling with Neil Gaiman at no extra cost.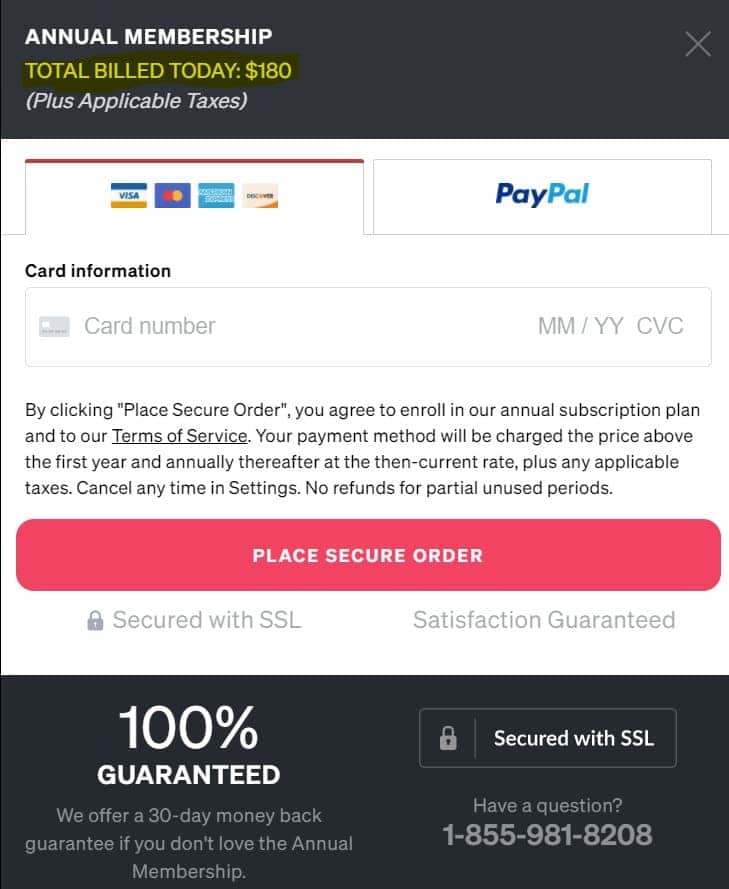 The only things that make the memberships different are the number of devices you can use at the same
time (2 for Plus and 6 for Premium) and the ability to download movies to watch when you're not online. You can cancel anytime, and there's a 30-day money-back guarantee.
The Aspects of Shonda Rhimes' MasterClass That I Enjoyed the Most
Gain Knowledge from a Prolific Television Writer
There is no doubting the fact that Shonda is a creative and experienced writer, regardless of whether or not you are a fan of the stuff that she has produced.
She is noted for crafting long-running series that is well received by both fans and critics, and she has won a number of prizes for her work.
You get Shonda Rhimes's undivided attention and instruction in her MasterClass. This is probably the most similar thing you'll get to a one-on-one encounter, as Shonda herself admitted, "I have never gone into this much information about my process."
Excellent Sources to Be Used for Further Research
Shonda's MasterClass provides you with a total of 8 PDF files that you may use to follow along with the course (or come back to in your own time). These are quite helpful for firmly establishing the concepts covered in each class, and they also provide excellent practice for reading and analyzing scripts.
In general, the resources offered by MasterClass do a good job of enhancing the learning experience provided by the course.
This also includes the 64-page Workbook, which offers chapter summaries, assignments, and recommendations for future viewing.
There is also a notepaper included in the PDF, which can be printed out and used by individuals who want to take notes as they go through the material.
Content that is both diverse and engaging.
The lessons are kept interesting by including a variety of different types of content throughout the course.
To be more specific, this entails setting up a writers' room and doing pilot analyses, screenings, and a variety of screenings for in-depth case studies.
For those of you who are prone to boredom, I believe that this is an excellent structure for keeping you interested.
This is due to the fact that it breaks away from the traditional model of the lecturer and the audience and gives you the opportunity to play a more active role in the learning process.
Shonda Rhimes Masterclass Popular News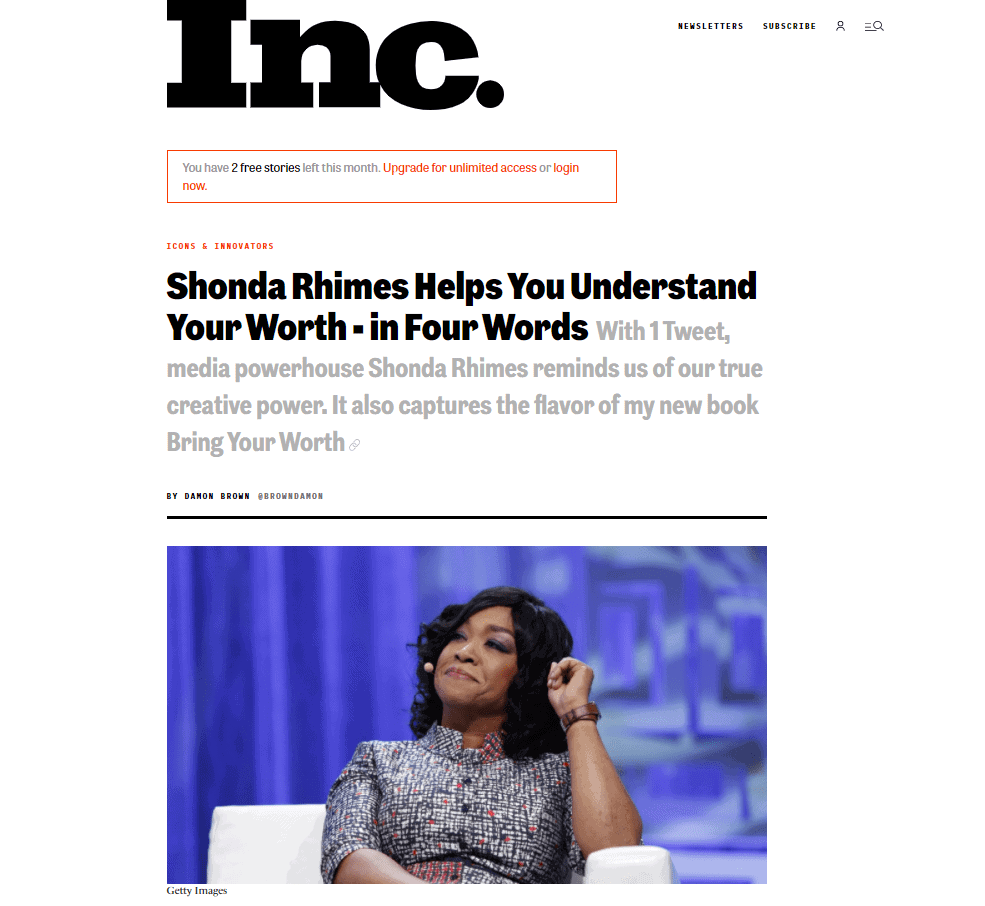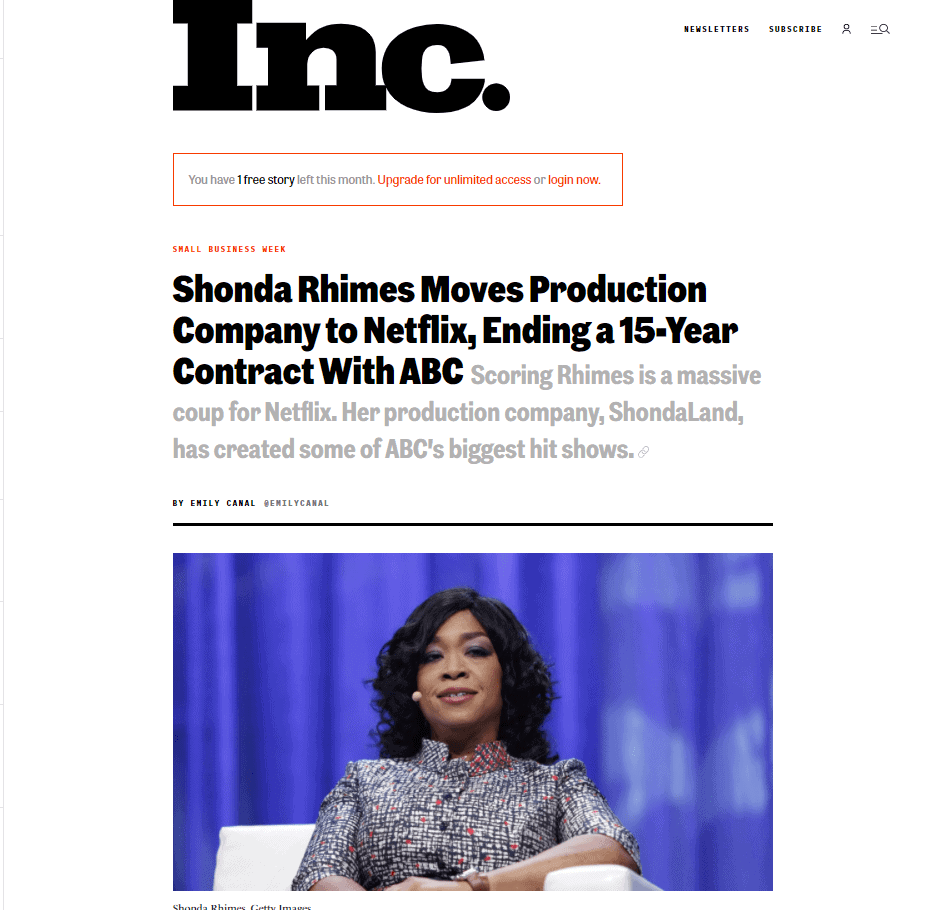 Quick Links:
FAQs | Shonda Rhimes Masterclass Review
📺Who is Shonda Rhimes ?
Shonda Rhimes is best known as the showrunner—creator, head writer, and executive producer—of the television medical drama Grey's Anatomy, its spin-off Private Practice, and the political thriller series Scandal, uses this masterclass as a platform to inspire and guide the next generation of the showrunners and writers.
👤Who should opt for this Course?
This course is perfect for the new generation of writers and showrunners who intend to have a career in the field of television and writing for shows.
🤑What is the pricing of masterclass ?
Masterclass All-Access Pass is billed at $180 and comes with a 30-day moneyback guarantee.
💁What is MasterClass?
MasterClass is the streaming platform that makes it possible for anyone to watch or listen to hundreds of video lessons taught by 100+ of the world's best.
Conclusion: Shonda Rhimes Masterclass Review 2023
We all have a special space for a television. In this age of technology, television has become a major part of our daily life. All the series, daily soaps, shows, etc. We grew up watching has left an effect on our lives.
Having such an effect on people through the medium of your stories is, in a way, overpowering. Hence, having a career doing this is overwhelming. 
Shonda Rhines herself has touched so many lives, and this masterclass is helping the future generation do the same.
The knowledge to gain from this masterclass is immense, and I would highly recommend this Masterclass to all the people hoping to have a career in the field of writing and showrunner.
The best part of this Masterclass is that Shonda Rhines wants to pass on the baton through it and give back to the community and the future of this field.
Her experience is priceless, and she wants to be an open book so that she can inspire the next generation to be a good storyteller and feel the story they want to convey.
So, guys, I hope you liked this detailed review of Shonda Rhines's Masterclass, which teaches you how to become a great showrunner and how to write for television. If you want to pursue this course, I'll be adding all the details in the description box below so you can go find it there.
Shonda Rhimes Masterclass On Social Media
Thank you @shondarhimes . Every time I look at the draft blurb on my soon to be published first novel I thank my lucky stars a friend talked me into getting a @MasterClass subscription with her. Your pitching tips helped get me a literary agent and book deal. #allenandunwin pic.twitter.com/zdDavQCnvX

— Jacquie Byron (@jacquie_byron) May 17, 2021