Squarespace is a robust website builder, but it isn't for everyone. These Squarespace alternatives provide better/more functionality when it comes to creating a website.
Squarespace is a market leader in the website-building arena, and its popularity is growing by the day. However, there are a number of Squarespace options worth investigating.
7 Best Squarespace Alternatives 2023
Here are the top 5 Squarespace alternatives for building a website or online store:
Shopify is recognized as one of the best Squarespace alternatives for a multitude of reasons. Shopify, which started off as an online store platform, has shown its worth in the eCommerce and web development sectors over the previous 10 years.
Shopify is one of the best e-commerce platforms when it comes to features and functionality. They not only offer an easy-to-use website builder, but all of their sites also have extensive marketing and analytics features.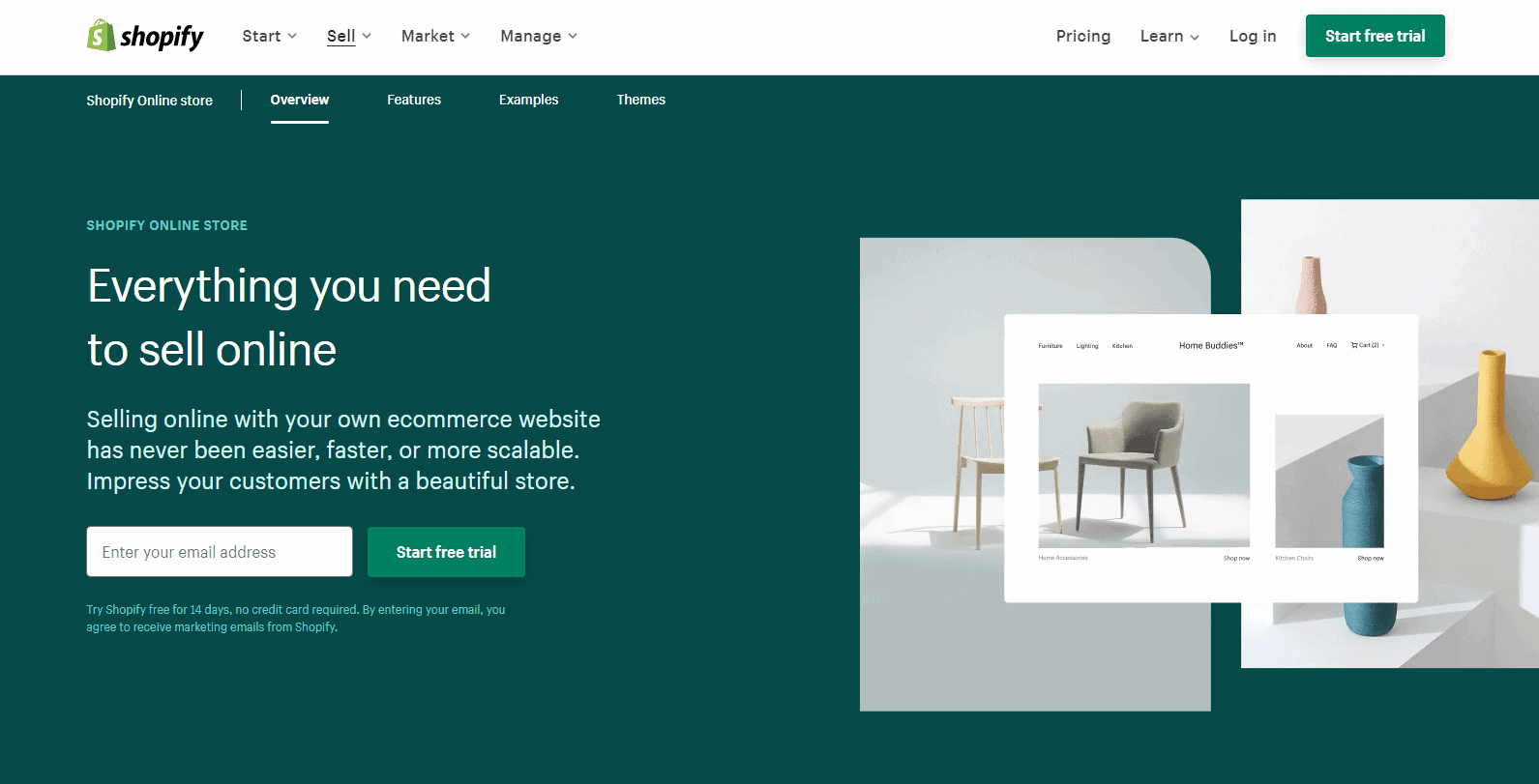 Shopify's POS system is known for its ability to manage both online and offline transactions. One of their most significant features is the ability to integrate your site with other online marketplaces such as Amazon and eBay.
If you find Squarespace's editing process cumbersome owing to its lack of support for markup and scripting languages, you'll love WordPress. WordPress, as an open-source content management system, is capable of handling nearly any form of a website.
While WordPress is popular among bloggers, its flexibility to be modified using a variety of markup and programming languages such as HTML/CSS and PHP sets it apart from the competition.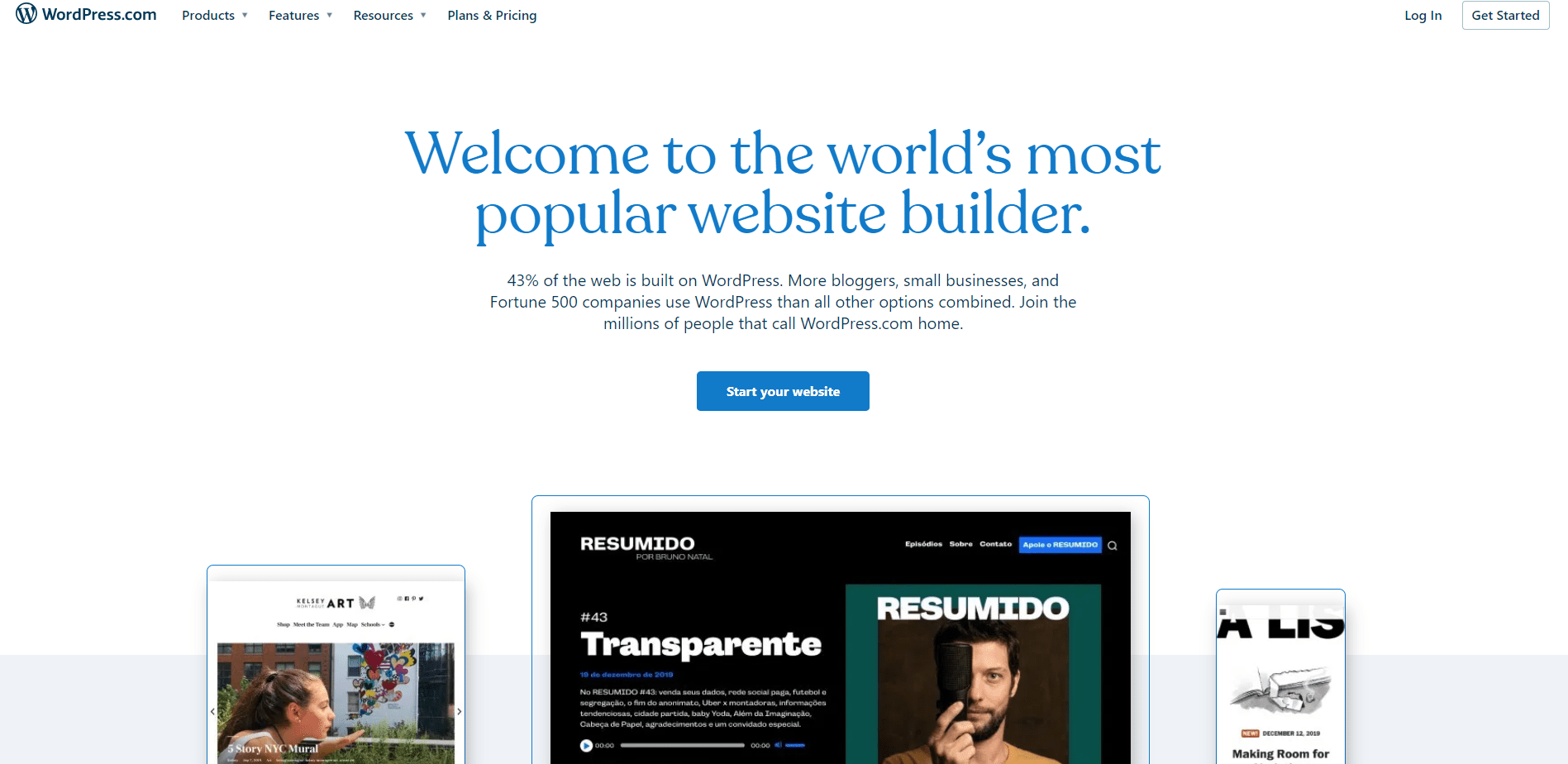 This does not, however, exclude those with no technical background. On the contrary, owing to their free website builder tools, everyone has the same possibility to create a stunning website.
The free themes available on WordPress are just as attractive as the expensive themes.
Wix has gone to the top of the field thanks to an active marketing strategy over the last few years. As a result, it ranks second on my list of Squarespace alternatives.
It's logical that the market regularly pits these platforms against each other, as they utilize comparable strategies to Squarespace to make the onboarding process as user-friendly as possible.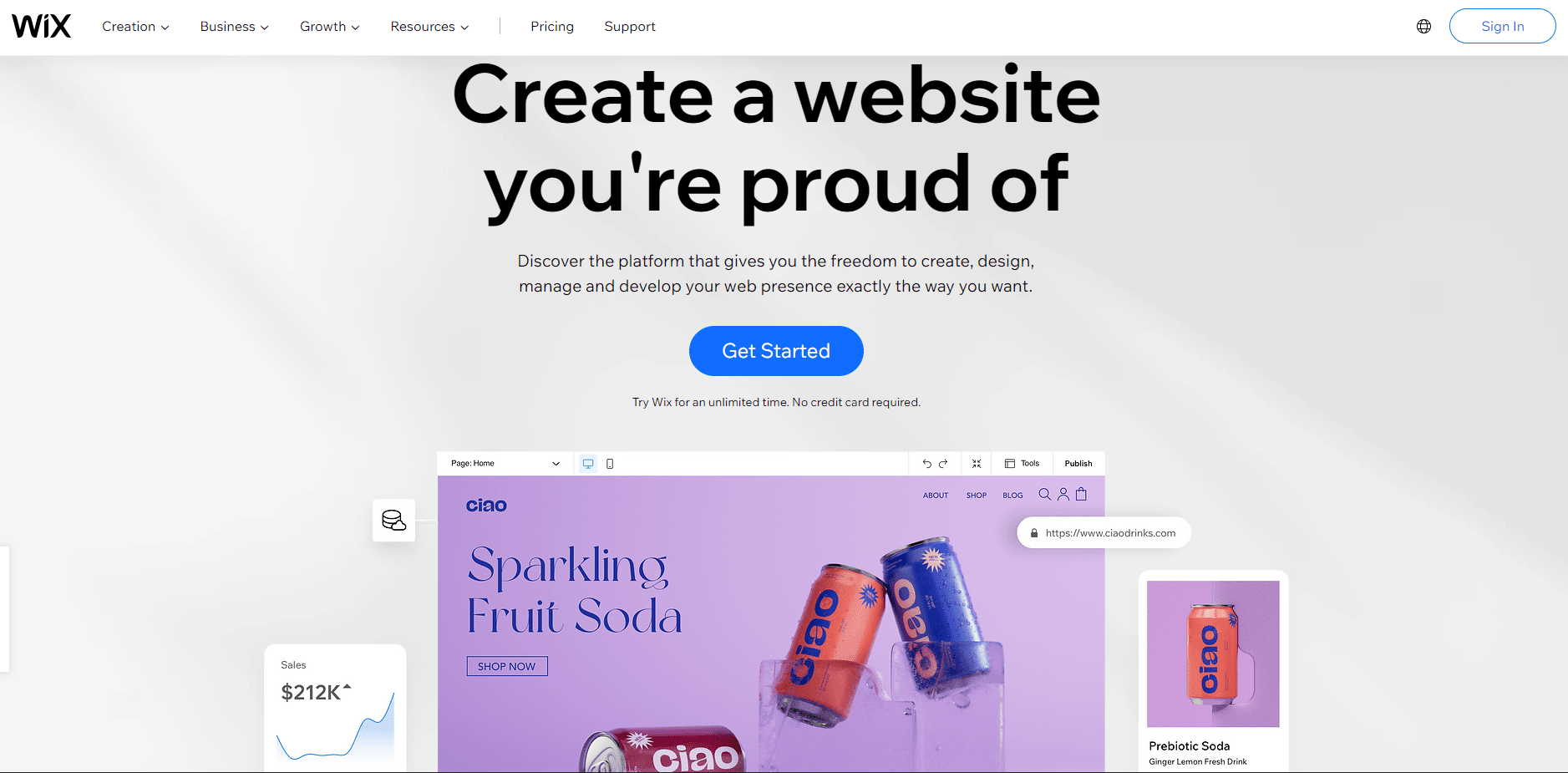 Wix's brave step of offering a free plan to the market makes it worthwhile to examine. You'll be able to use their Artificial Design Intelligence (Wix ADI) to create a customized site at no cost.
The built-in automated backup option is the icing on the cake. If you're a complete novice with no prior knowledge of how to design a website, I'd choose Wix.
Weebly is a well-known Squarespace alternative. Weebly, like Wix, has a free plan that includes 500MB of storage and access to their huge library of web design templates.
In the long term, catering to online retailers, their commerce tools, and SEO features will certainly help your company.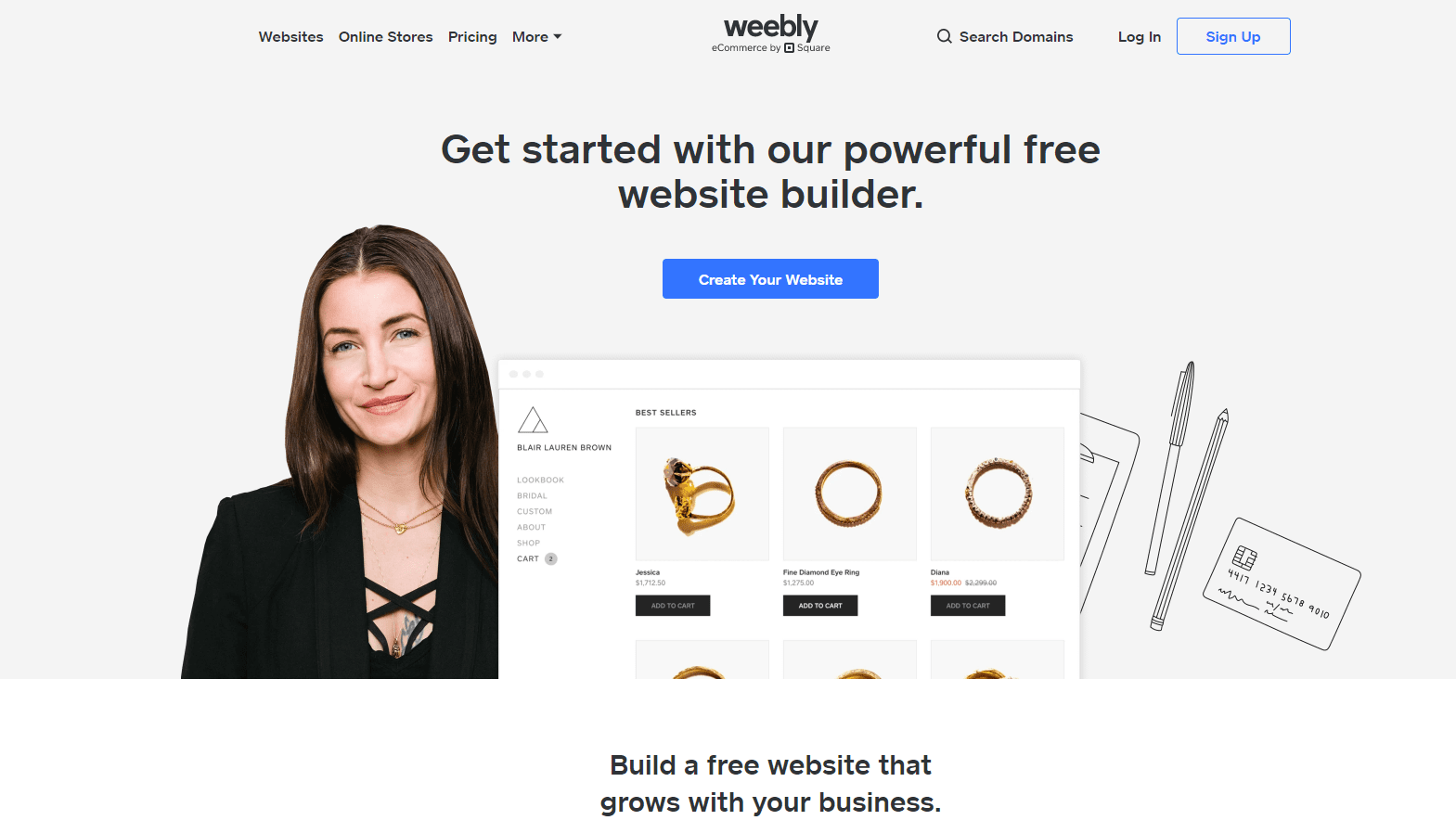 Weebly's customizing process allows you to utilize HTML and CSS in addition to their drag-and-drop tool, giving you even more flexibility and power while constructing your website.
Weebly provides everything you need to meet your e-commerce demands, from small companies to medium-sized organizations.
The GoDaddy website builder is straightforward, but it remains a user-friendly solution for individuals with less technical knowledge. No matter how novice you are, I am confident that you will have no problems utilizing it.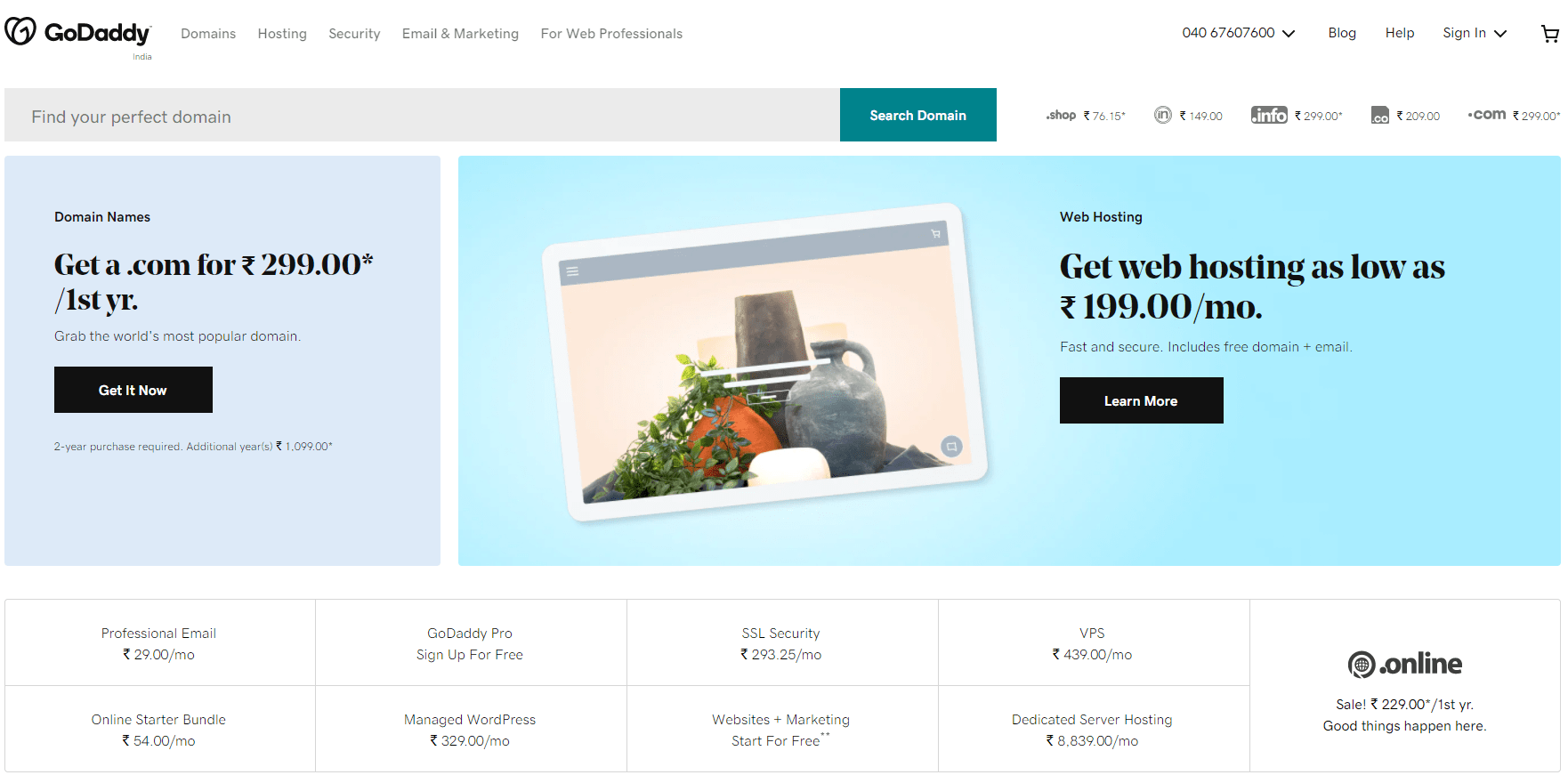 You'll have access to everything you need to establish an online presence with a free site. You'll get access to features like an online shop, multi-channel selling, and the option to accept online appointments if you upgrade to a premium subscription.
How to Search Youtube with YouTube Advanced Search filters
BigCommerce is an open SaaS platform that can be used as a headless CMS, unlike Squarespace (and other e-commerce competitors like Shopify).
This means you can use BigCommerce to develop and personalize your website on the back end, then distribute and show it across hundreds of channels, including Google, Facebook, Instagram, TikTok, Pinterest, Amazon, eBay, Walmart, and Target.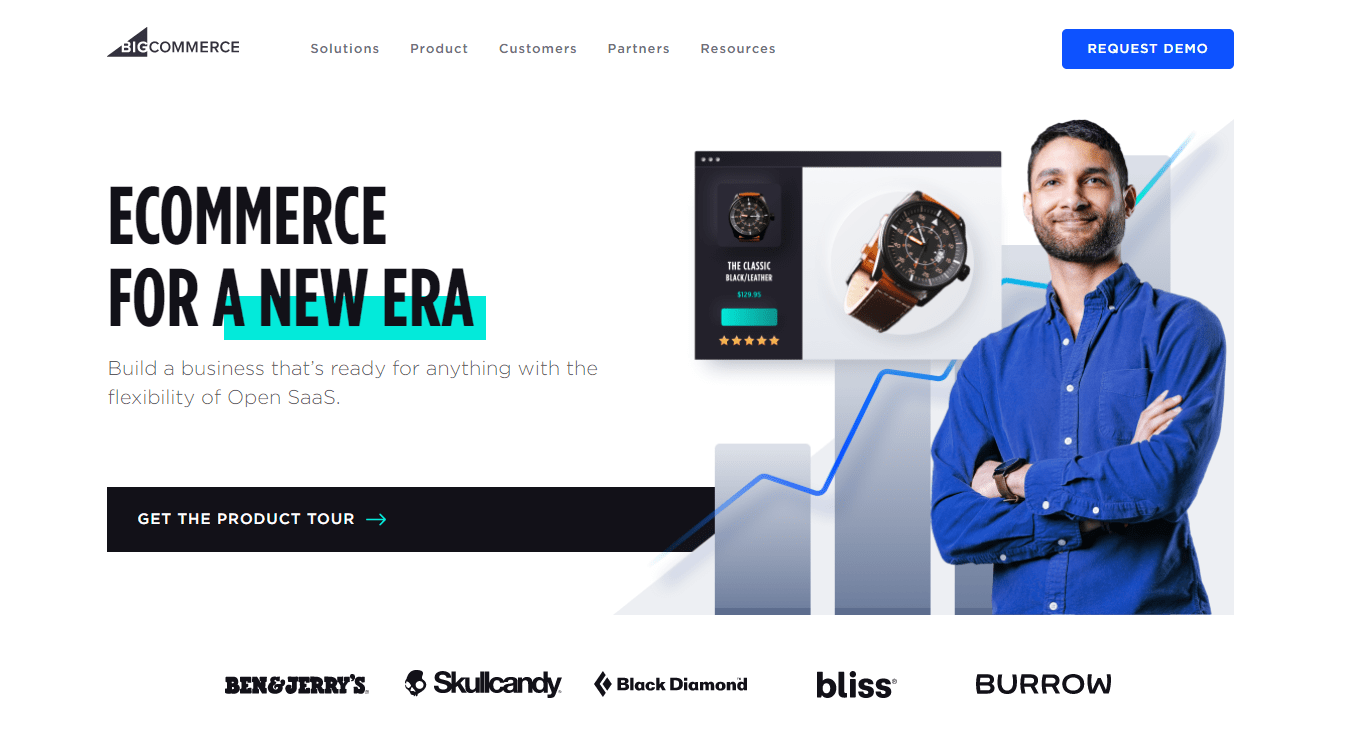 It also enables you to localize your site's content, currency, checkout process, and other features to fit the requirements and expectations of international clients. BigCommerce is therefore suitable for developing e-commerce enterprises seeking a worldwide presence.
Webnode is a low-cost alternative to Squarespace. It offers a range of premium plans, starting at less than four dollars per month.
In addition to its pricing, Webnode appeals to many first-time site owners because its variety of pre-designed pages can take a website to live in just minutes.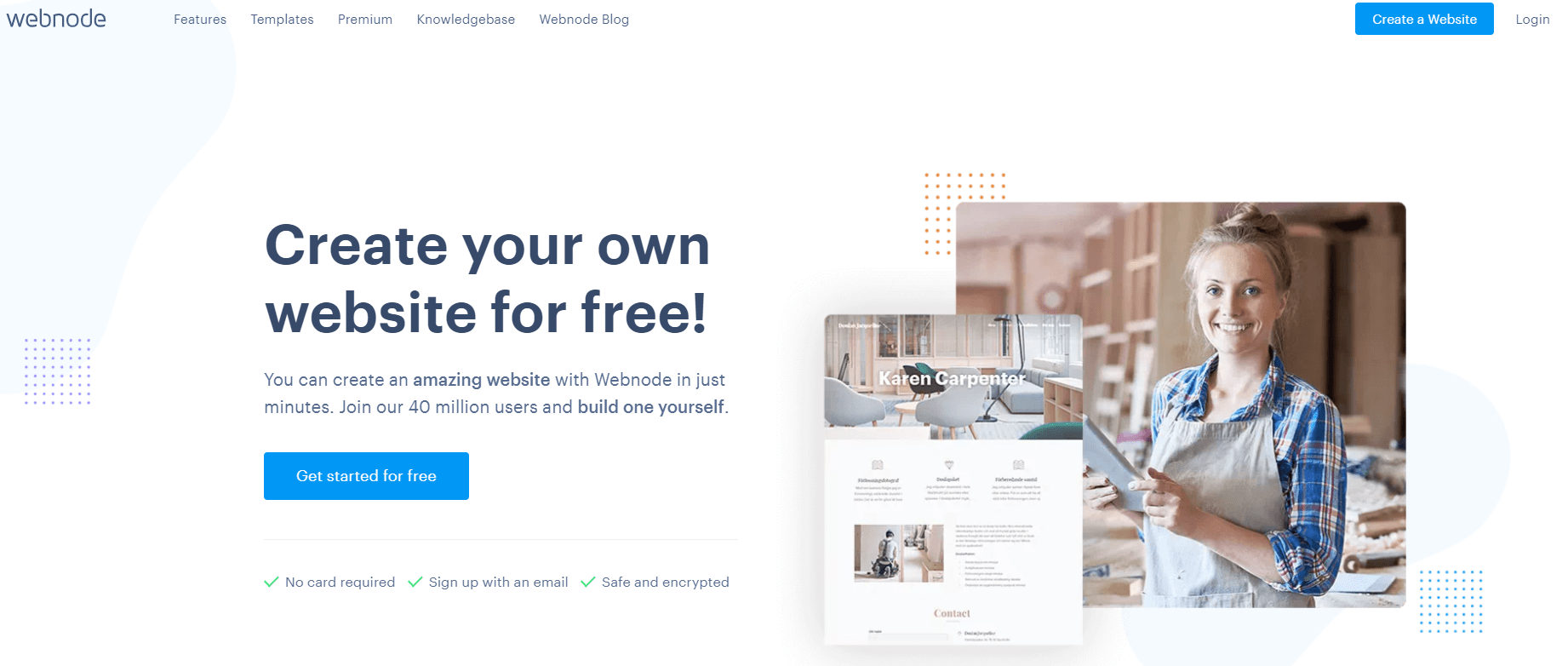 If you have a domain name, you can import it to Webnode, but if you need one, they provide a free one-year voucher when you purchase a premium plan. Affordability is the name of the game with Webnode.
Quick Links:
Conclusion: Squarespace Alternatives 2023
Squarespace is a fantastic platform for designers. It has slick themes to assist you in creating the most beautiful websites. However, as you can see from the list above, it isn't the only game in town, so it won't be the best option for everyone.
There will be some store owners that want more widgets, flexibility, or sophisticated functionality. Some businesses may want to use a more user-friendly drag-and-drop editor or make code changes.
Regardless of why you're looking for a Squarespace alternative, we hope our guide will assist you in finding the ideal answer.