Some bloggers make $100,000 or more a year! So, do you want to be one of them? And DO YOU Like to write? Wish you could get paid to write about the things you're most interested in? As the famous feminist Gloria Steinem once said: "Writing is the only thing that when I do it, I don't feel I should be doing something else."
You're in the right place because this article will help you choose the best blogging platform to make MONEY. (yes, you can dream about your TESLA now! )
More than 600 million blogs exist on the internet, and 77% of internet users read blogs regularly.
Every year, companies and people write more than three billion blog posts. The number of blogs and blog posts on the internet is like an avalanche – it grows bigger and bigger each year, and it shows no signs of stopping anytime soon.
Those guys must be getting something in return for all that time and work. They must be finding value in blogging as a form of content marketing. Blogging serves as a way to build relationships with customers, showcase expertise, and establish credibility.
Additionally, it can help to drive organic traffic to a website and increase search engine rankings.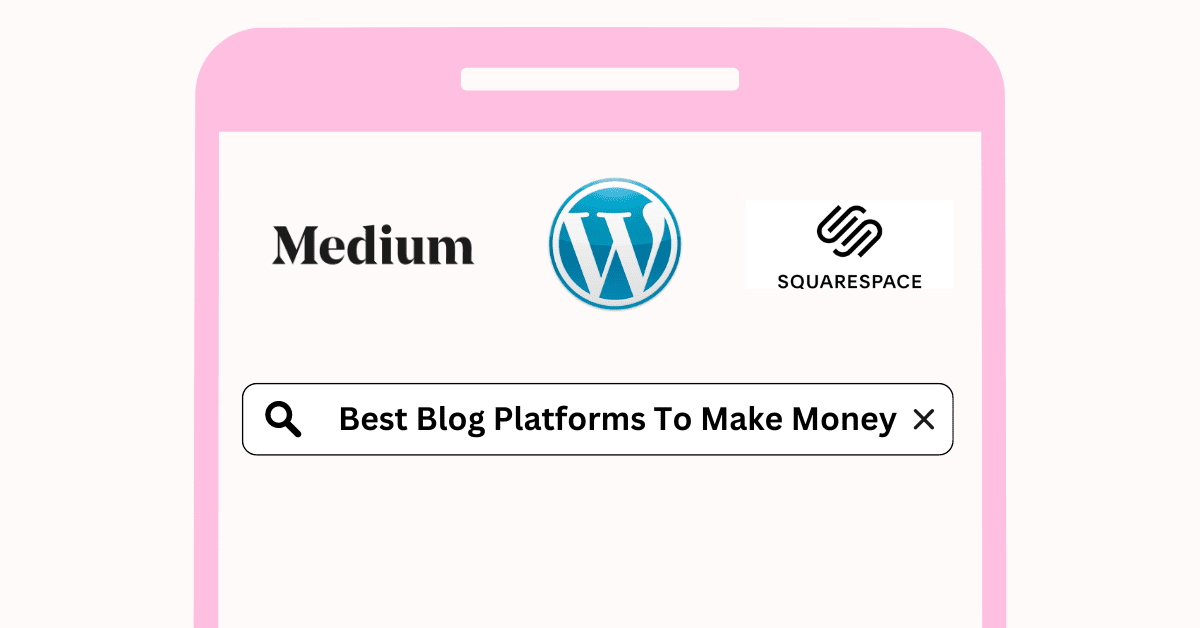 So, do people really make money from blogging? Darren Rowse is a great example of someone who has made a successful business from blogging.
He runs Pro Blogger, an authority site that teaches people how to blog like the pros. His main source of income is advertising, but he also sells a course on how to build a better blog in 31 days and runs a small conference.
So, it can be YOU! As Roy T. Bennett once said: "Do what you love, love what you do, and with all your heart give yourself to it."
But it's not really a way to get rich quickly (not that you should ever get involved in one of those anyway).
The median salary for bloggers is $45,000, with most bloggers earning between $38,440 and $51,906. Your earnings as a blogger will depend on how many people read your blog and how much traffic you get. The more people you reach, the more you get paid.
But most bloggers don't make that much money, especially when they start out. And it won't happen if you don't choose the most suitable blogging platform for your needs. Blogging is a competitive industry, and it often takes time to build an audience and create content that resonates with people.
Additionally, not all blogging platforms offer the same features, and using one that doesn't fit your needs can make it difficult to monetize your content.
I am here to help you kickstart your blogging career by recommending the best blogging platforms.
What Is A Blogging Platform?
Bloggers use a blogging platform, which is a service or piece of software, to publish and manage content.
You may choose to create content in the form of a blog or in the form of a video. I started off with blogs then gradually proceeded with videos and also podcasts. Blogger, Tumblr, and WordPress are some of the most popular blogging platforms.
A variety of features are offered by these platforms, such as customizable themes and layouts, analytics, and the ability to monetize content.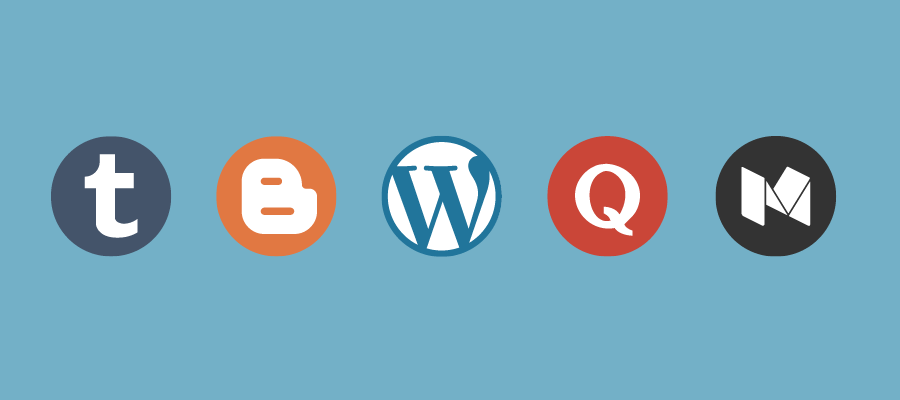 Sometimes, the blogging platform also lets users build their own website (possibly with their own domain name). This gives them more ways to make their blog their own and more ways to make money.
This is akin to having your own plot of land to build your dream home on. You have the freedom to design and build whatever you want and the potential to turn your passion into a profitable venture.
Other blogging platforms keep the blogger inside the platform, which lets them reach the platform's audience but gives them fewer ways to customize their blog.
Best Blogging Platforms To Make Money
Taking a look at my picks for the 15 best blogging platforms for making money…
Best For: Businesses that need a flexible blogging platform that can adapt to their needs.
WordPress.org is an open-source content management system that allows bloggers to create their sites from scratch. You don't need to know how to code because there are so many templates you can use to make a professional blog.
Also, WordPress.org has a huge number of plugins that make it easy for bloggers to add new features to their blogs.
These plugins make it easy, flexible, and possible to change and improve the blog. You will have full control over your blog's design, layout, and features.
WordPress.org is used by 409 million people who view 21.2 billion pages each month. 337,200 of the top 1 million websites are WP-based, and 661 new WordPress sites go live every day.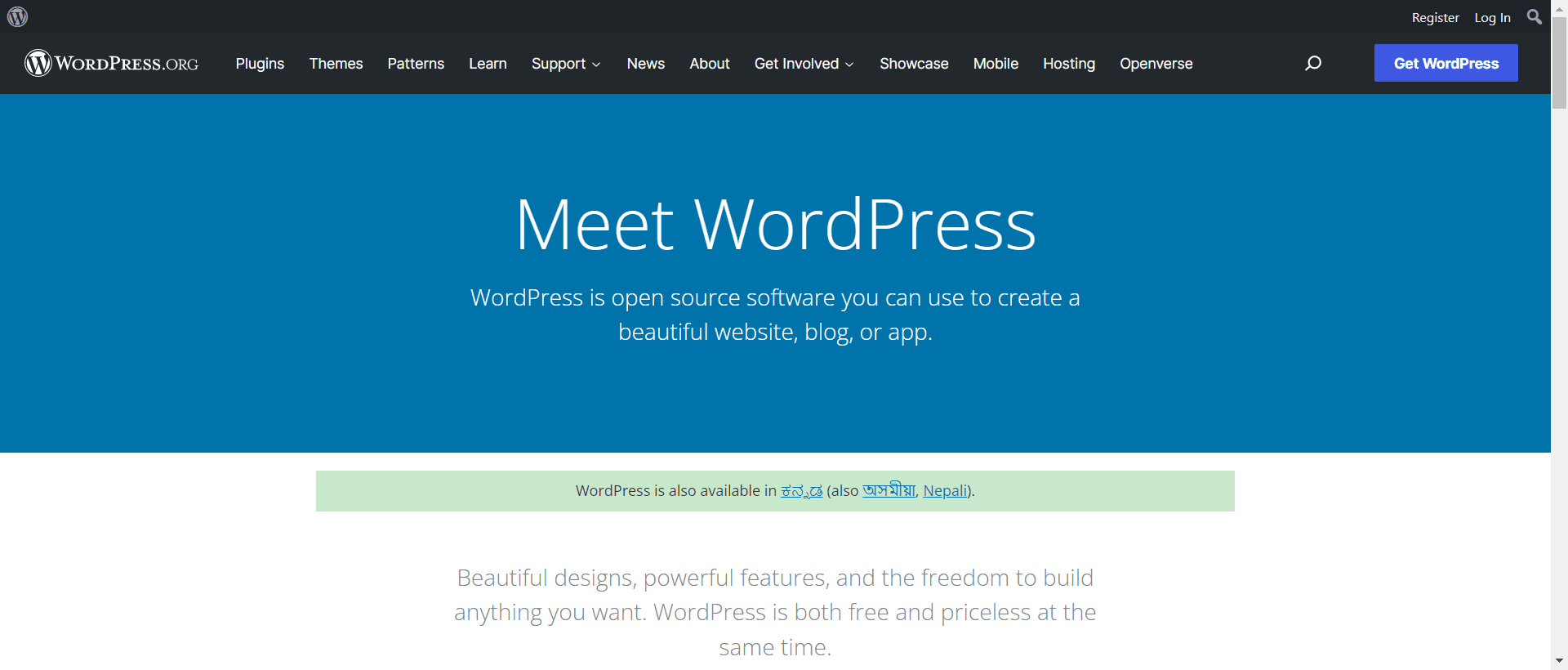 WordPress.org has great search engine optimization (SEO) features that ensure your blog gets a good ranking in the search engines.
Sites made with WordPress.org are easy for search engine bots to crawl, which makes it easier for people to find your site. In addition, it has many plugins that can help you set up the right tags and categories for SEO.
This is one of the most significant reasons why so many people choose WordPress.org as their blogging platform. WordPress.org is used by 409 million people who view 21.2 billion pages each month. 337,200 of the top 1 million websites are WP-based, and 661 new WordPress sites go live every day.
The large number of people who support WordPress.org is one of its best features. Millions of bloggers are using the platform right now, which makes it easy to get ideas, advice, and help.
There are many tutorials, ebooks, and videos on WordPress.org that help bloggers learn how to use the platform, fix problems, and keep up with the latest trends.
WordPress.org will help you get started, but also keep up with you as you grow. WordPress.org can handle your blog's growth in size, traffic, and income without a hitch.
WordPress.org is an open-source platform, meaning that it is constantly being updated and improved. This means that you won't have to worry about your blog becoming outdated or not being able to handle the increased demands of a larger blog.
Additionally, WordPress.org has an extensive library of plugins, themes, and other features that can be used to customize and expand your blog.
It's a no-brainer for anyone who wants to start a blog or take an existing one to new heights. It's easy to customize, has SEO-friendly tools, ways to make money, a large community of users, and the ability to grow. So, if you want to make money from your blog, the best thing to do is use WordPress.org as your blogging platform.
Best For: If you're looking to make money through blogging, Medium is the best platform to start with
Medium is the best blogging platform to make money because it has a large number of dedicated users. With more than 100 million readers per month, you have a huge audience ready to read your content.
Also, Medium readers are committed to finding good content on the site, which makes them more likely to pay for exclusive content or support creators through Medium's membership program. Did you know, Medium was founded in 2012 by Ev Williams, who also started Blogger and Twitter?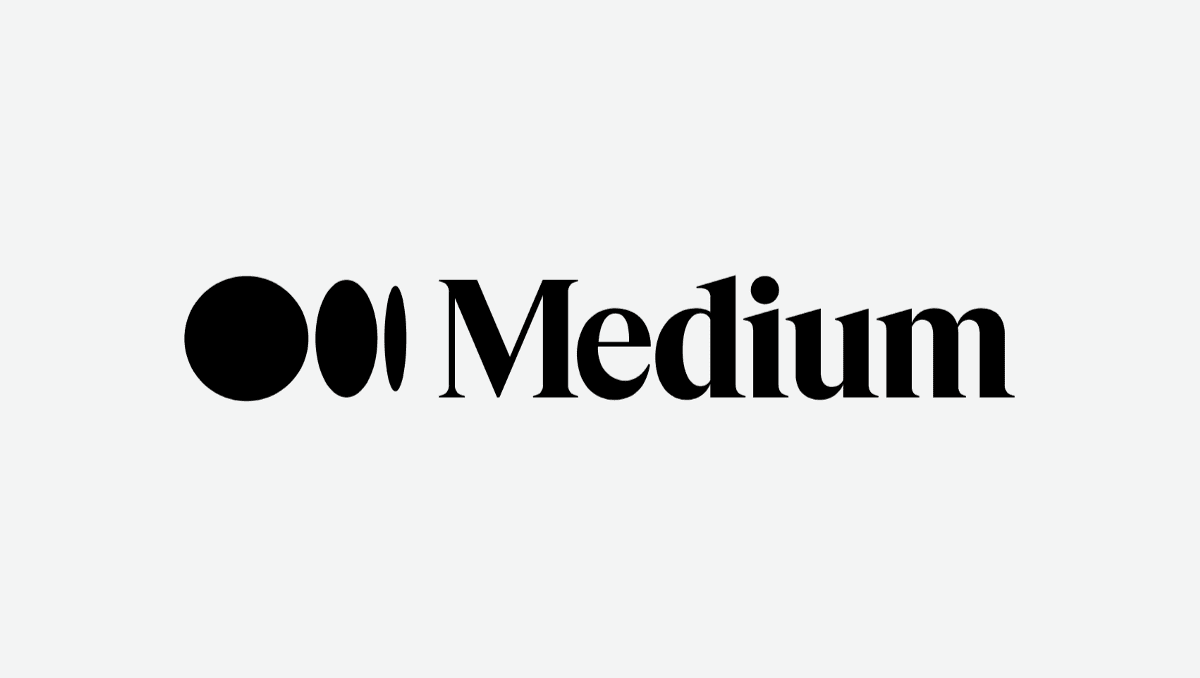 Medium gives creators several ways to make money from their work. One way is the Medium Partner Program, which lets writers earn money based on how many people read and share their articles. Medium pays writers based on how long their articles are read by members. Instead of ads or affiliate marketing, writers can make money from how many people read their content with this system.
Medium has a community of writers and readers who help each other out. Writers can use the platform to connect with other artists, get feedback on their work, and learn from each other. This can be especially helpful for new writers who want to get better at what they do and build an audience.
Medium lets writers be in charge of what they write. This means that you can choose to publish your work only on the platform or on other platforms. You can also choose to sell your content on Medium or look into other ways to make money.
Best For: Beginners who don't want to invest in self-hosted blogs
WordPress.com is a popular platform for blogging, and it has helped many bloggers succeed in a big way. WordPress.com is used by around 810 million websites, which is 43% of all websites, and that number is growing rapidly.
One of the most important things about WordPress is that it is free and easy to use. WordPress has a free plan for beginners, which is different from other blogging platforms where you have to pay to use their tools.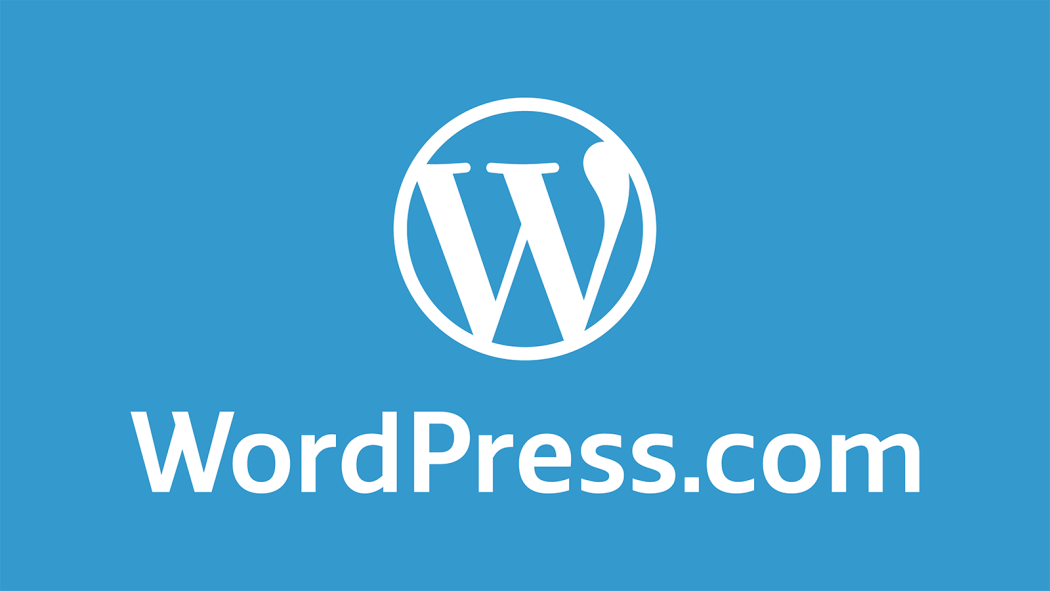 Also, their interfaces are easy to use, which is helpful, especially for people who are just starting out and don't know much about technology. WordPress has a lot of templates, plugins, and widgets that can be changed, which makes it easy for bloggers to make their sites unique and fit their brands.
WordPress.com makes it easy for bloggers to optimize their content for search engines, which helps them move up in search engine rankings. Also, WordPress.com has built-in tools like permalinks, custom meta tags, and sitemaps that make it easier to move up in the rankings.
With the ads program of WordPress, bloggers can earn money by putting ads on their sites. For example, when a blog post is published with WordPress.com, the blog post URL is automatically optimized for search engine visibility, which helps the blog move up in rankings for related keywords.
Automatic backups are made by WordPress.com, which makes it less likely that data will be lost and makes it possible for bloggers to get their data back in case of a cyber-attack.
At the same time, automatic backups can save bloggers time and energy as they don't have to manually save their data. This also reduces the risk of human error which can cause data to be lost or corrupted. Therefore, if you're looking to start a blog, and want to make money, WordPress.com should be your choice.
Best For: Getting access to professional templates.
Squarespace is perfect for beginners, with a user-friendly interface that's straightforward to use. Even if you have no coding or design experience, you can create a professional-looking blog with ease. Squarespace has a 14.93% share of the e-commerce platforms market, according to Datanyze.
The platform offers several customizable templates that can be easily modified to suit your blog's unique needs. Squarespace has an SEO-friendly structure that enables bloggers to rank higher on search engine results pages (SERPs).
The platform assists with optimizing page titles, descriptions, and other metadata, helping to improve your blog's visibility, and driving more traffic.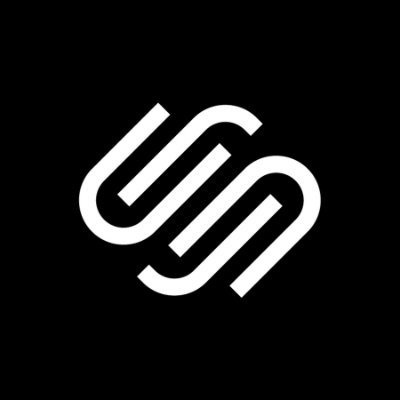 You can choose from a variety of templates or create your own custom design. With the drag-and-drop editor, you can easily customize your blog to match your brand. Plus, the website is secure and reliable, so you can trust that your blog will be up and running all the time.
Squarespace offers exceptional e-commerce features, making it a great platform for bloggers looking to monetize their websites. You can sell physical or digital products directly from your blog, with no need for third-party integrations.
For example, you can easily create product pages with customizable product descriptions, images, and videos, and set up shipping and payment options with just a few clicks.
Squarespace offers a mobile-optimized design that ensures your blog looks great on any device. With its adaptive design, your images and videos look perfect on every screen. This is like wearing a suit that is tailored perfectly to your body- you will always look polished and professional no matter where you go.
So, create your blog on Squarespace today and take advantage of its excellent features and comprehensive customer support.
Best For: Using built-in marketing and SEO tools to drive traffic from search engines.
Having over 200 million users worldwide, Wix is one of the most popular and trusted blogging platforms available today.
Wix is that it is unbelievably easy to use.
Even if you have no prior experience in blogging, you can create a professional-looking blog in a matter of minutes. Wix offers a drag-and-drop interface, which means you can easily customize and design your blog without any coding knowledge.
With Wix, you can easily integrate various revenue streams into your blog. You can use Google AdSense to display ads on your blog and earn money every time someone clicks on them.
You can also sell your own products or services directly from your blog using Wix Stores. For example, you can create a store on your blog to sell ebooks, memberships, or physical products like t-shirts, mugs, and more.
Wix offers a wide variety of templates that you can choose from to customize your blog. Moreover, you can tweak every aspect of your blog's design using their built-in editor. This means that you can create a unique and professional-looking blog that reflects your brand and personality.
Whether you are a newbie blogger or an experienced one, Wix has got you covered. So, if you want to start your blogging journey and earn some extra cash, give Wix a try.
Best for: If you're serious about making money as a blogger, Vocal.Media is the perfect platform for you.
Vocal.Media is a great place to show off your talents and make a good living. The fact that Vocal.Media is easy to use is one of its best features.
The platform is easy to use, and you don't need to know anything special to get started. The blog editor is easy to use and straightforward, so it's easy to make posts that look professional. You can also add pictures and videos to your blog to make it more interesting.
Vocal.Media gives its writers a good commission structure, which makes it a great way to make money. The platform pays writers based on how many people read and interact with their work.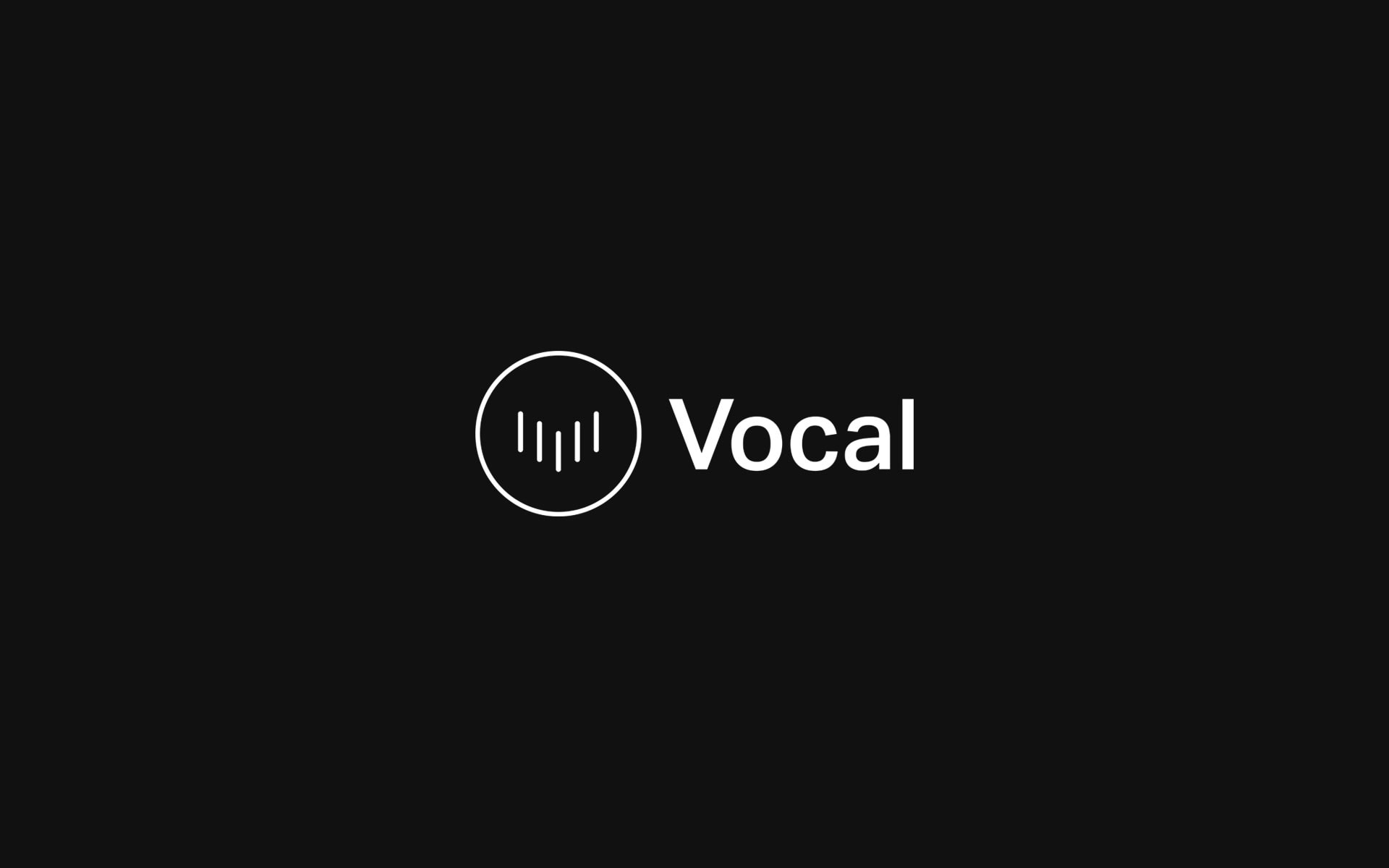 Vocal.Media handles everything to do with making money, advertising, and processing payments, so you can focus on making good content.
Vocal.Media accepts many different kinds of topics, so writers can talk about anything they want. Whether you are a food blogger, a travel blogger, or a lifestyle blogger, the platform lets you show off your skills and interests.
Vocal.Media also has a wide range of categories, such as poetry, fiction, politics, and more, making it a great choice for writers who can write in many different styles.
The premium program on Vocal.Media is meant to help writers make even more money.
With the premium program, writers can make more money per read and get their work seen by more people. Also, writers can use special features like content promotion, analytics, and editorial support that are only available to them.
Vocal.Media is the best platform for bloggers who want to make a good living while sharing their thoughts and experiences.
It has an easy-to-use interface, a competitive commission structure, a wide range of topics, a sense of community, and a premium program. So, why don't you just do it? Join Vocal.Media today and start making money doing what you love!
Best for: Writers looking for a user-friendly blogging platform to be rewarded for their talent and creativity.
NewsBreak prides itself on rewarding its writers for their hard work. It is a platform that values its writers and creates a fair environment for them.
The platform has a writer growth fund that distributes extra revenue to writers who submit articles that perform well. This creates a motivational environment where writers feel appreciated and can earn more money as their articles gain more readers.
NewsBreak is that it has a user-friendly interface that makes it easy for writers to access the necessary tools. The platform is easy to navigate and provides writers with templates that guide them on how to structure their articles.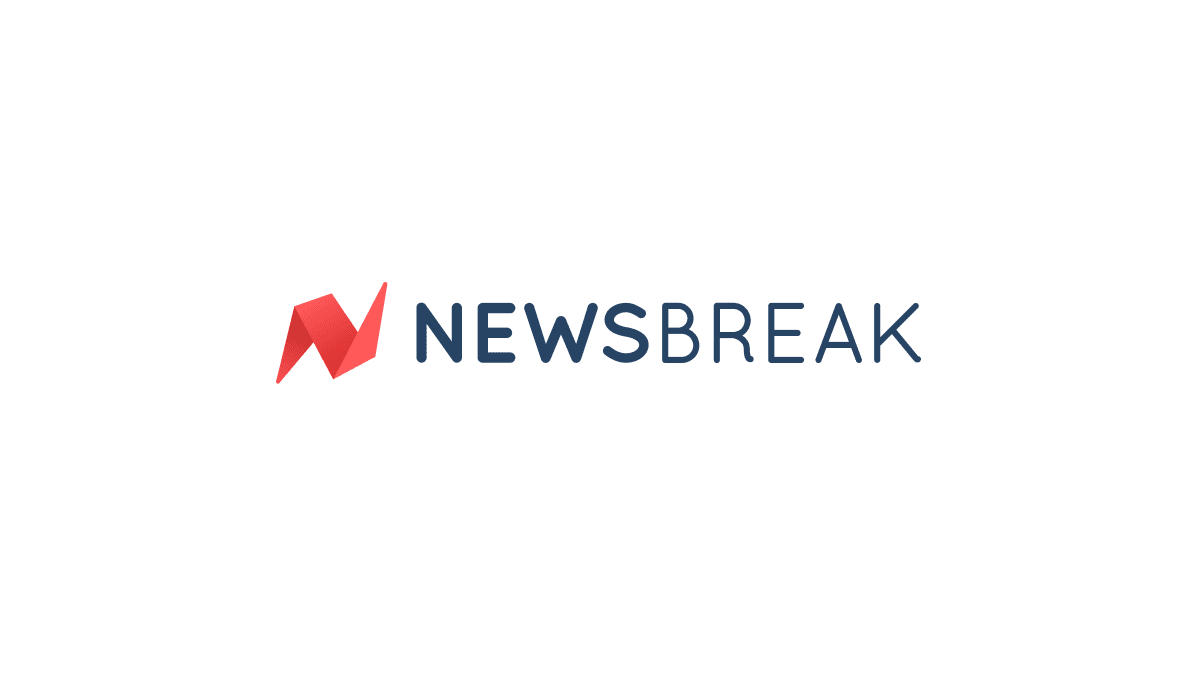 Additionally, the platform provides writers with the necessary tools to improve their articles, ensuring that they meet the platform's editorial standards.
The platform has over 45 million monthly active users, making it one of the largest platforms in the world. By submitting articles to NewsBreak, a writer can instantly access a large audience and have their work read by many people worldwide.
NewsBreak offers editorial support to its writers, ensuring that their work is the best that it can be. The platform has a team of experienced editors who review articles submitted by writers to ensure that they meet the platform's guidelines. The editorial team is always willing to help writers improve their work and suggests ways to improve.
With NewsBreak, writers can take their blogging career to the next level by earning more money and reaching a larger audience.
Points to Look for When Choosing a Blogging Platform
1. Ease of Use
When choosing a blog platform, how easy it is to use is one of the most important things to think about. If the platform is too complicated, you might spend hours trying to figure out how it works instead of writing your blog post.
Because of this, it's important to choose a platform with an easy-to-use interface and simple navigation.
For instance, the popular blog platform WordPress has a user-friendly interface and provides tutorials and support to help you get started with creating your blog.
2. Customization
Customization is another important thing to think about when choosing a blogging platform. You want a platform that lets you make changes to your blog so that it fits your brand and personality.
Some platforms only give you a few ways to change how your blog looks, while others give you full control over how it looks. So, choose a platform that has a good selection of templates and themes or lets you change the look of your blog without knowing how to code. Choosing a blogging platform is like choosing a suit.
You want to make sure you select one that fits you well and makes you look your best, but also one that you can easily customize to reflect your individual style and personality.
3. Integration
It's important to pick a blogging platform that works well with your marketing and social media plans. If you want to use your blog to promote your business, make sure your platform lets you connect it to your email marketing software and social media accounts.
On some platforms, it's easy to share your blog posts on social media, but on others, you have to do it by hand.
for example, Squarespace makes it easy to integrate with other marketing tools, while WordPress requires additional plugins to do so. Therefore it's important to choose the platform that best fits your needs.
4. Monetization
If you want to make money from your blog, choose a platform that lets you do that. Many bloggers use their blogs to make money by showing ads or promoting affiliate products. So, it's important to choose a platform that lets you make money from your blog without putting too many limits on you. All the platforms mentioned above are excellent when it comes to earning money through blogging
For instance, WordPress allows you to monetize your blog by displaying ads and offering affiliate links, as well as offering services such as e-commerce and membership subscriptions.
5. Support
Lastly, when choosing a blogging platform, you should think about how much help you can get. Some platforms have better customer service than others, and some have better documentation or user forums.
If you're new to blogging, it's important to choose a platform with good customer service that can help you solve any problems that come up.
For instance, Vocal.Media has amazing customer support Additionally, they have a comprehensive library of resources to help you get started and guide you through the process. They also have a dedicated team of experts to answer any questions you might have.
Conclusion: Which Blogging Platform Is Best For Making Money?
When choosing a blogging platform, you should think about how much help you can get. Some platforms have better customer service than others, and some have better documentation or user forums.
For example, WordPress has extensive user forums and documentation, making it easy for beginners to get started. WordPress has 24/7 customer service, making it an ideal choice for beginners.
If you're new to blogging, it's important to choose a platform with good customer service that can help you solve any problems that come up.
Some Useful Videos:
I Tried Publishing 1,000 Blog Posts in 12 Months…Then This Happened…
The Best Blogging Tools for Beginners 2023 | MUST USE Blogging Resources