Are you looking for Best Podcasts For Blogging? Jason Calacanis, a serial entrepreneur and angel investor, once said: "I find podcasting an enticing space."
One of the best ways to learn more about blogging or just find out what's new in the blogosphere is to listen to podcasts.
Podcasts are also a great way to gain insights from industry experts like Jason Calacanis. Tune into some of the top podcasts to hear from the leading and brightest in the blogging industry.
According to experts' projections, the number of people listening to podcasts worldwide is forecast to increase by 8.6% to hit 504.9 million in 2024.
The idea is that you can learn from others' experiences and points of view. This can help you get to the next level in your blogging career.
There are many reasons to listen to blogging podcasts, whether you have been blogging for a while or are just starting out. For instance, listening to experienced bloggers talk about their successes and failures can provide valuable insights and tips on how to grow your blog, while also connecting with other bloggers in the same niche.
Since I believe that life is all about learning and experimenting, I'm sharing with you my top podcasts from where I learn. But don't forget that life is also about having fun and laughing along the way!
Best Podcasts For Bloggers
Listening to podcasts is a great way to improve your skills and knowledge. But, here's the thing: not all podcasts for bloggers are the same. If you pick podcasts at random, you might not get as much value as you want.
If you pick podcasts randomly, you might not get as much value as you want. Here are my top podcasts that I hope you will all get hooked on as well. And if all else fails, you can always just pick the podcast about cats!
1. The Blogger Genius Podcast
The Blogger Genius Podcast is about learning how successful bloggers and online business owners grow their businesses and how you can use their tips and strategies to grow your own business.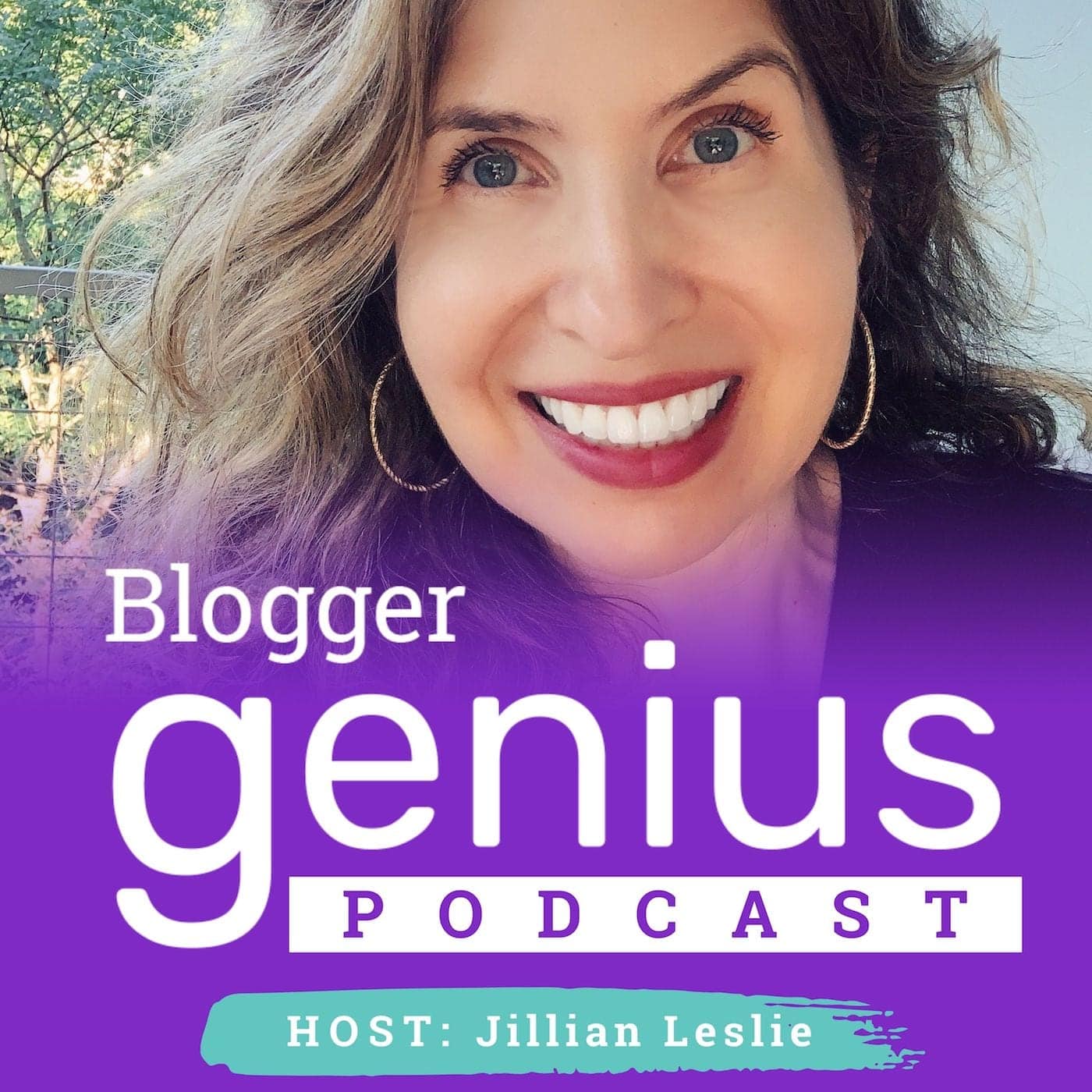 For example, the episode titled "How to Turn Your Expertise into a Profitable Blog" featured an interview with a successful blogger who shared her story about how she was able to use her knowledge and expertise to create a successful blog that made her a full-time income.
This particular episode was so intriguing and trust me I was glued till the end. Since then, I have been listening to Blogger Genius regularly.
This podcast is hosted by Jillian Leslie, who is also the founder of MiloTreeCart, Catch My Party and the MiloTree Pop-Up App. It is full of useful information and good advice.
2. Self-Made Writers Podcast
This podcast, which used to be called "Just Keep Blogging," is completely new. It is hosted by Kim Anderson, who has made a good living by helping writers reach their goals.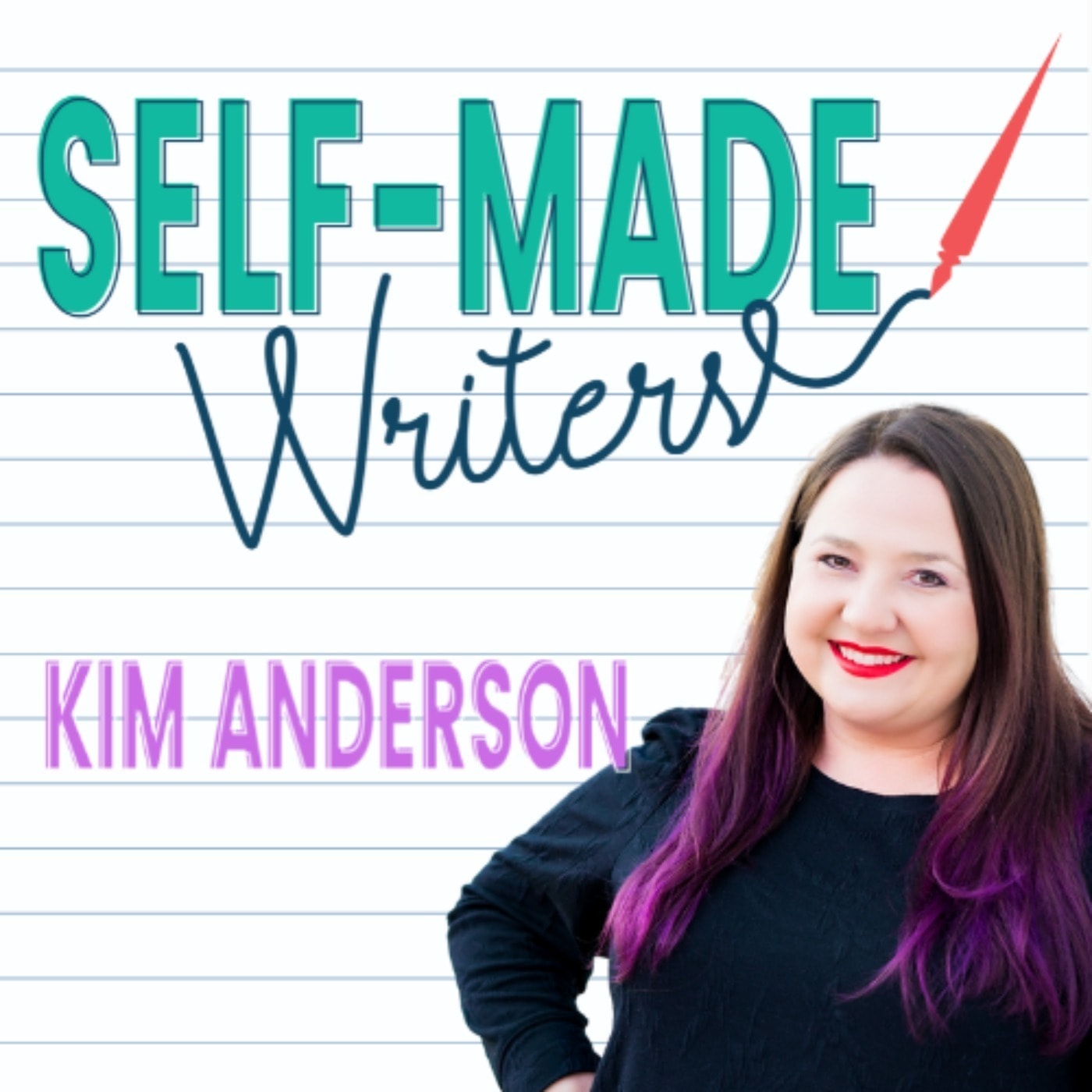 The podcast talks about many different aspects of blogging as a business, such as creating content and SEO strategies, self-publishing, and making digital products.
Anderson brings her unique perspective to the podcast, which is based on her experience as a successful blogger. She shares her insights on how to build an audience, how to monetize a blog, and how to create content that resonates with readers.
In between, she gives listeners useful advice, lessons, and encouragement about how they might be able to build successful careers as bloggers.
Also, the Self-Made Writers podcast can be found on Apple Podcasts, Spotify, Google Podcasts, Radio Public, and RSS Feed, among other places. Most people listen to podcasts on their smartphones, with 79% of people in the U.S.A. using them to do so.
3. Smart Passive Income
Smart Passive Income is one of the most popular podcasts on this list. It has been downloaded more than 47 million times and won several awards in its field.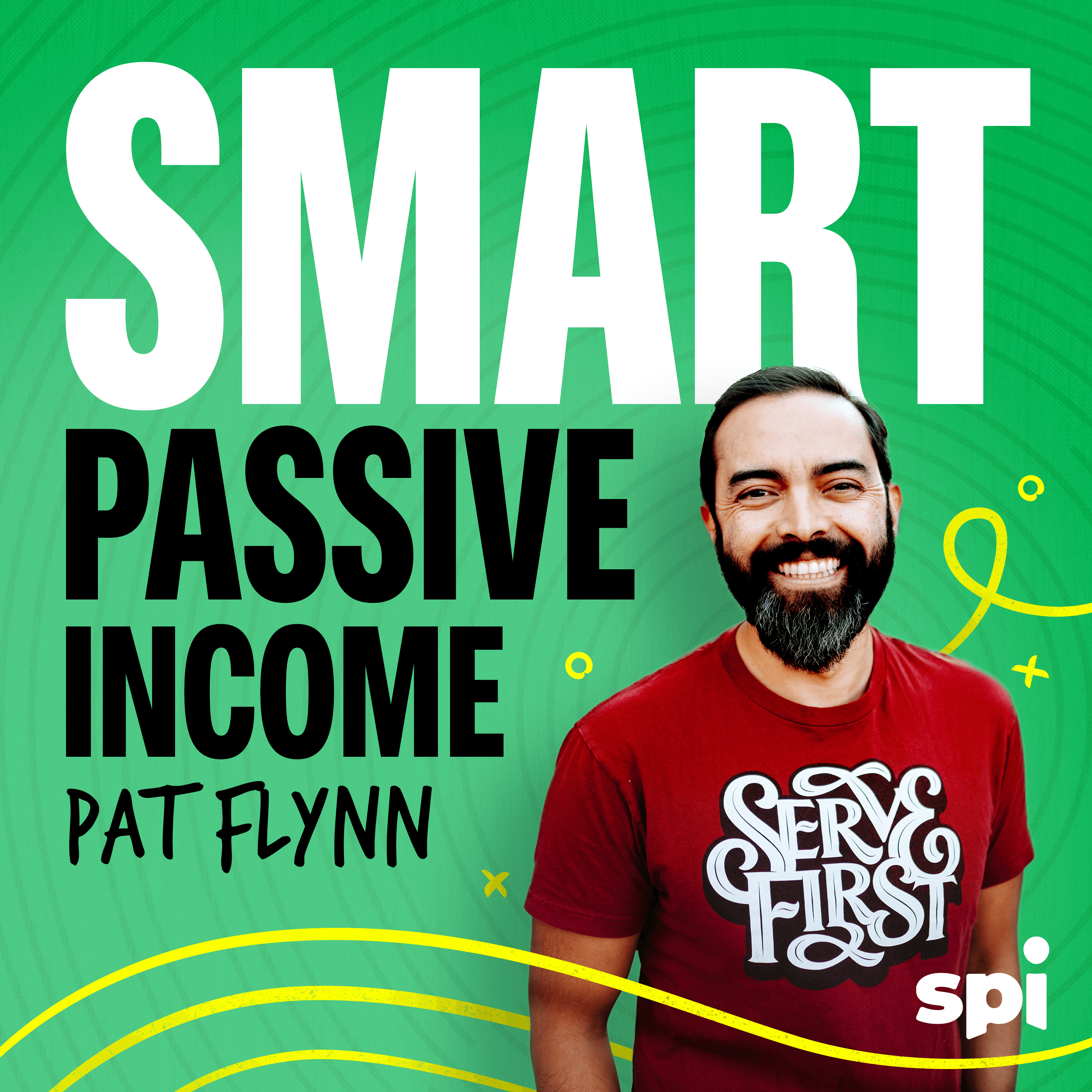 Pat Flynn, who has been making podcasts since 2009, is the man behind the weekly show. For example, Pat Flynn has interviewed countless entrepreneurs and inspiring influencers on his show, such as Tony Robbins, Gary Vaynerchuk, and Tim Ferriss.
The Smart Passive Income podcast is the best business podcast on iTunes, and it has helpful discussions about different parts of running a successful business.
Flynn is full of ideas. He has started two successful podcasts and a number of other online businesses. Flynn has a wealth of knowledge and experience to share, and he is able to explain complex business concepts in a way that is easy to understand.
He also provides practical advice and real-world examples to help listeners get a better understanding of how to grow their businesses.
But the conversations are made even better by experts and professionals in the blogging and business worlds. So, Smart Passive Income isn't just for bloggers. It's for anyone who wants to know how to make money working online.
4. Launch Your Blog Biz
Launch Your Blog Biz is one of the more recent podcasts on this list. It is a spinoff of the very popular CreateAndGo blog, which is owned by Laura McManus and her partner.
The podcast has grown by leaps and bounds since the first episode came out in 2021. Their success can be attributed to the fact that they focus on helping people launch their own blog businesses in an easy-to-follow and entertaining way.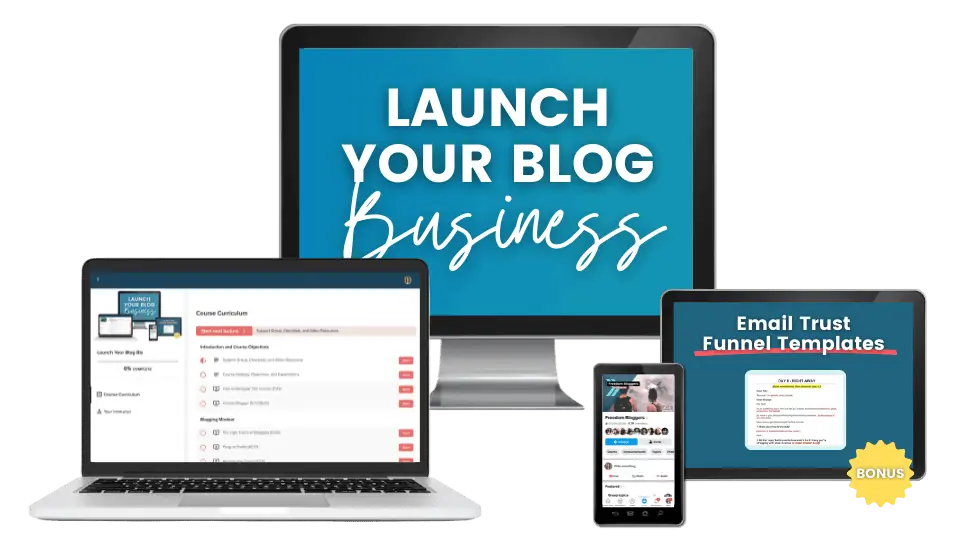 They provide actionable advice and tips, as well as interviews with successful bloggers and experts. The podcast has also received a lot of positive feedback from its listeners, which has helped it to grow even faster.
McManus helps bloggers build a business by teaching them how to do it. She also tells them about how she quit her 9-to-5 job to become a full-time blogger. According to McManus, an average of 30% of bloggers report success.
Based on firstsiteguide.com The podcast is based on her experience in the world of blogging, and a lot of it is about how to start a blog and make money from it.
Every month, there are two episodes, and most of them last less than 30 minutes. This makes the content current and easy to understand for example, in a recent episode, she discussed how to set up an email list and how to monetize it…
5. ProBlogger Podcast
The website ProBlogger is one of the best-known communities for bloggers. It is a network of more than 300,000 bloggers. So, it shouldn't be a surprise that their podcast is also one of the best shows in its genre.
The website's success can be attributed to its wealth of resources, which include blog templates, tutorials, and a vibrant online forum.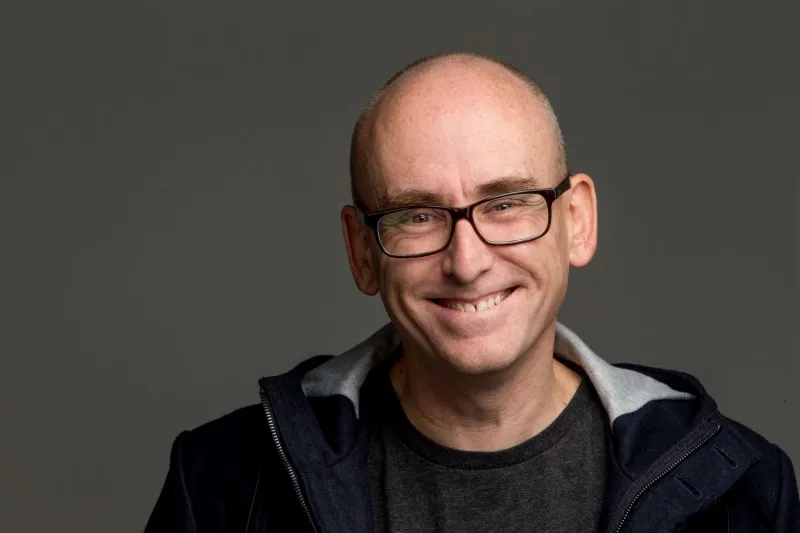 The podcast is fueled by experts who share their knowledge on blogging, marketing, and other related topics, giving listeners valuable information.
The ProBlogger podcast is run by its creator, Darren Rowse, and covers a wide range of topics, such as creating content, building an audience, and making more than one source of income.
Both new and experienced bloggers can use the case studies, lessons, and challenges that accompany the discussions to help them build their empires. Most bloggers earn between $38,440 and $51,906. Their average income is around $45,000. Do you want to reach there? Listening to this podcast will surely help in your journey.
There have been hundreds of episodes covering almost every aspect of blogging success. You can expect a wide range of content, from short, focused lessons to hour-long talks that go into detail about how to make a living from blogging. Jason Calacanis, a serial entrepreneur and angel investor, once said: "I find podcasting an enticing space."
6. Do You Even Blog Podcast
Blog, along with a YouTube channel and podcast, make up Do You Even Blog. One thing that makes the podcast stand out is that most of the content is interviews with real bloggers, entrepreneurs, and other business people.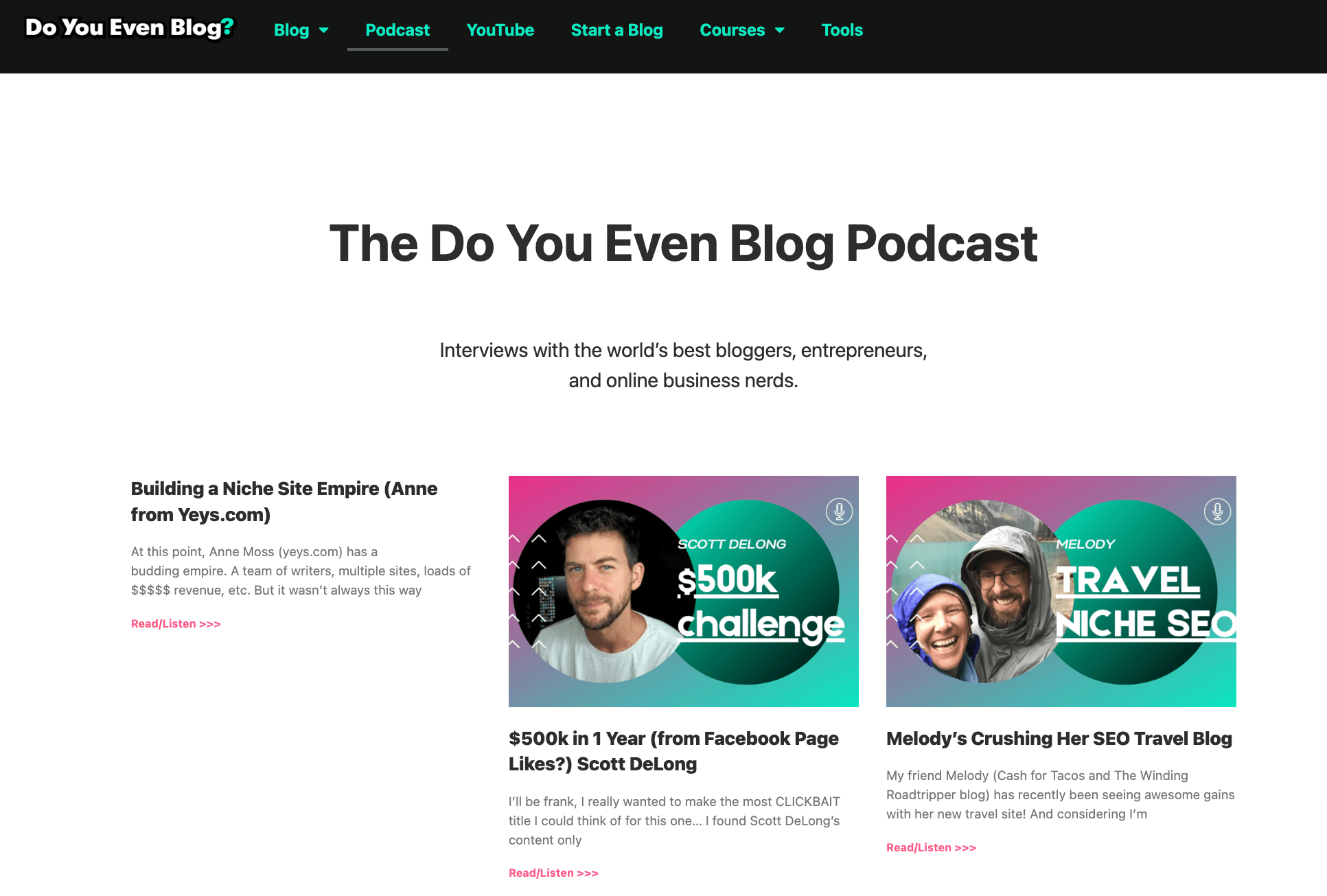 So, Do You Even Blog is a great place for bloggers who want to hear about things from different points of view. For example, a recent interview was with a blogger who made six figures in less than three years, detailing their journey and the strategies they used to get there.
Pete and his guests talk about as many different things as they are different people. The show talks about everything to do with making and optimizing content, as well as making money and building an audience. You could even find out how to start your own podcast.
It's like going to a buffet where you can choose from an array of different dishes, each as unique and varied as the people around you. You can take your pick of topics, from content creation to business strategies and more, and come away with exactly what you need.
Most episodes are less than 30 minutes long and come out, on average, once a month. You can listen to the podcast on Spotify, Apple Podcasts, and Google Podcasts. For instance, listeners can find the latest episodes of the podcast on Apple Podcasts and can easily access them from anywhere on their devices.
7. Thrive Blogger
The Thrive Blogger podcast is called the podcast for bloggers and influencers because it gives listeners tips and tricks for building an online empire.
The conversations are about a wide range of topics, such as starting a blog, social media, branding, blogging technology, and even photography tips.
It's designed to help listeners become more knowledgeable and successful in their online endeavors. It provides actionable advice from experienced bloggers and influencers, so it's great for anyone looking to start or grow their online presence.
Bree Pair, who started the Thrive blog and is also the show's founder, interviews some of the top experts in the field.
The Thrive podcast is a great resource for entrepreneurs and digital marketers, as it covers a wide range of topics related to digital marketing, blogging, and online business.
The guests that Bree interviews bring a wealth of knowledge and experience to the podcast, and their advice is invaluable for anyone looking to take their online business to the next level. This makes sure that the information shared on each show is useful, up-to-date, and relevant.
There are more than 600 million blogs out of 1.9 billion websites worldwide, and 77% of internet users read blogs. Based on ahrefs.com.
Each episode comes out once a week and is usually 30 minutes to an hour long. The Thrive Blogger podcast is available on iTunes and Spotify.
8. The Blogging Millionaire
This podcast is one of the most popular of its kind on Apple Podcasts. It is also known as The Blog Millionaire.
It has more than a million visitors a month, and many of them come to hear Brandon and other successful bloggers talk about their best-kept blogging secrets.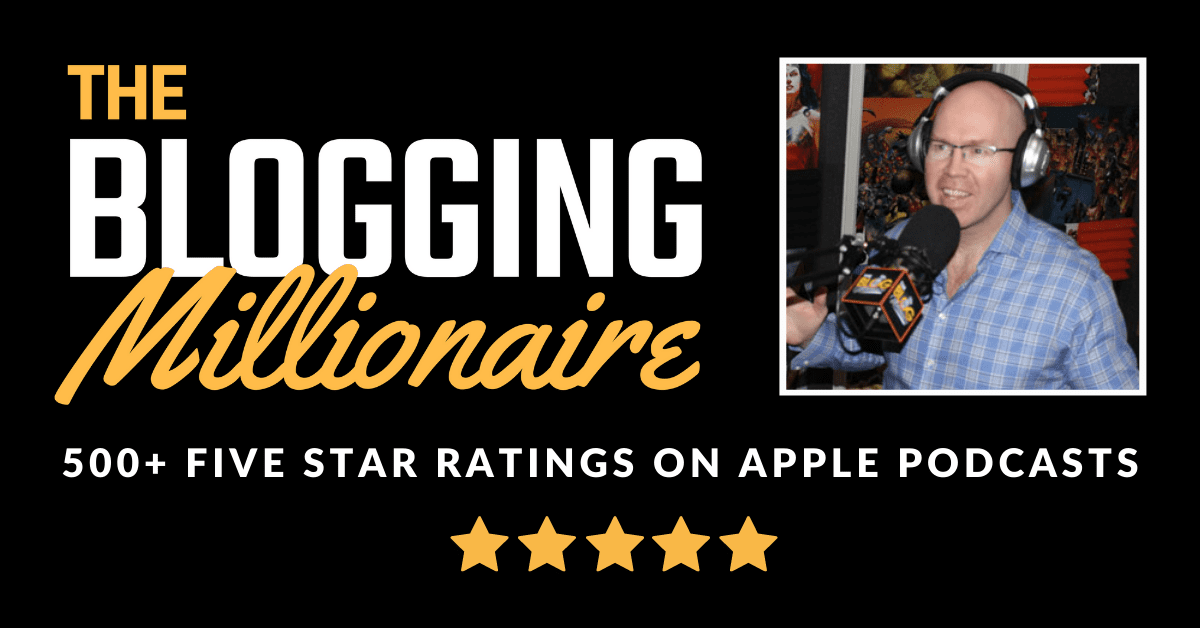 Its popularity is largely due to its engaging format, which features interviews with top bloggers, as well as tips and advice from Brandon on how to start and grow a successful blog. It has also garnered a loyal following, with many listeners returning each week to hear the latest episode.
Most of the advice comes from Gaille's own experience of getting more than a million people to visit his blog every month in less than two years.
You will learn about different ways to increase traffic, make money off content, get the most out of WordPress, and build your email list.
All of which can be accomplished by applying the knowledge gained from Gaille's firsthand experience, allowing you to reach the same level of success as he has achieved.
Most episodes of this podcast are less than 20 minutes long, so you can listen to them all in one sitting. You can listen to podcasts on Amazon Music, Spotify, and Google Podcasts, as well as Apple Podcasts. It's like having the world on your plate, where all the flavors of the world are available in a single, convenient package.
You can access them from anywhere and enjoy them in a fraction of the time, without sacrificing any of the quality.
9. Theory of Content
When it comes to building and running a successful blog, creating content is a big piece of the puzzle. The Theory Of Content podcast talks about everything important about this topic.
It is run by two people who work in publishing and content marketing. The hosts of the podcast have extensive knowledge and experience in the field of content creation, so they can provide valuable insights and helpful tips on how to create content that resonates with an audience.
The two hosts are often joined by experts in the field as special guests. This makes each episode a great resource for bloggers who want to learn how to make better content.
For instance, a recent episode featured a special guest, an SEO expert, who discussed the importance of optimizing content and improving visibility on search engines.
Most of the episodes last between 50 minutes and an hour. Also, this podcast has a pretty random schedule for when it posts new episodes. Sometimes there are long gaps between episodes. But because of how useful the information is, the show has a high ranking on Apple Podcasts.
10. Being Boss
This weekly podcast is part of the HubSpot Podcast Network and is for freelancers, full-time business owners, and entrepreneurs, among others.
The podcast is mostly about how to be a boss, that is, how to run your business well while living your life on your own terms. For example, in the most recent episode, the podcast discussed how to avoid burnout as a business owner by setting boundaries and taking time for yourself.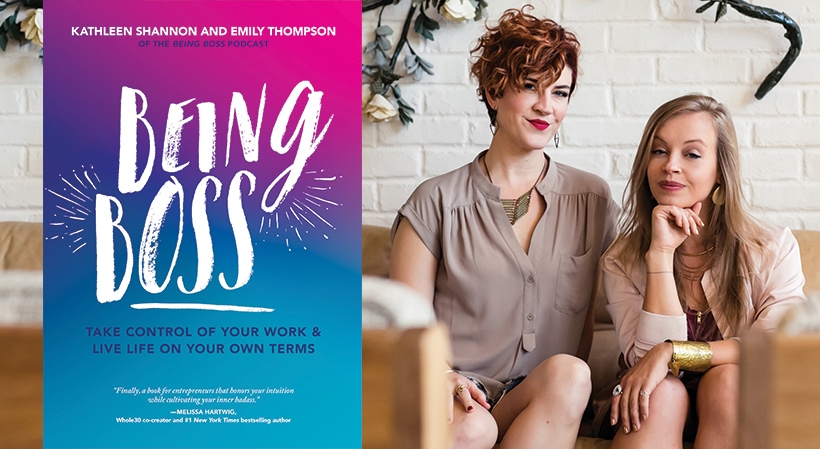 The episodes are full of tips, tricks, and mind hacks from knowledgeable guests on how to get started on your journey and find a path to long-term growth.
Bloggers will like the episodes that talk about how to be successful with social media, how to make online courses, how to write well, and how to avoid burnout.
For example, one episode featured a guest who talked about the importance of setting goals, breaking them down into smaller, manageable chunks, and approaching them one step at a time.
That episode has really helped me a lot, my personal favorite. Such amazing insights were shared! I'm sure other bloggers will find this episode and others like it immensely helpful as well.
Most episodes are about an hour long and come out once a week. Being Boss episodes can be found on Apple Podcasts, Spotify, SoundCloud, Amazon Music, and Google Podcasts, among other places. On the Being Boss website, there are also written versions of each episode for people who would rather read than listen.
Quick Links:
Conclusion: Best Podcasts For Blogging
Hope you enjoyed this list of the best podcasts about blogging! If you're looking to start your own blog, these podcasts are a great way to get inspired and learn more about the blogging world. Additionally, they provide valuable tips and insights into what it takes to become a successful blogger.
You can expand your blogging knowledge by listening to advice from successful bloggers, creators, and digital marketers. Blogging may be firmly rooted in writing, but listening to advise from successful bloggers, digital marketers, and creators can be useful.
Utilizing these podcasts can be a great way to stay up-to-date on the latest industry trends, as well as to get creative ideas for your blog.
Podcasts can also be a great source of motivation and encouragement when starting your own blog. Do share your favorite podcast on blogging in the comments section below.
Some Useful Videos:
Blog vs YouTube vs Podcast: What should you start?
5 Explosive Digital Marketing Strategies for 2023 (BIG Changes Ahead!)
Chat GPT for Digital Marketers | Episode 309 | The Digital Marketing Podcast
Best Podcasts For Bloggers & SEOs to Listen To