Have you lately been confused about your Tumblr account background image?
Leave all your worries aside, sit and relax with your cuppa of coffee as I have compiled a selection of aesthetically pleasing backgrounds for Tumblr in order to provide you with inspiration and assist you in finding the background that is best suited for your account.
Why should you be left with the impression that your account isn't as appealing as it could be?
Choosing the appropriate background is analogous to selecting the appropriate attire to wear. It conveys an image of who you are and has the potential to assist you in attracting the right kind of people.
Tumblr is a lot like an online closet because it gives you a wide variety of themes, fonts, and colors to choose from so that your profile can look it's absolute best.
You are going to need to put some thought and effort into things in order for your profile to be noticeable on a website that has just over 420 million users.
Eye-Opening Tumblr Statistics
July 2019 sees 472 million blog accounts on Tumblr

The majority of Tumblr users are American.

Yahoo acquired Tumblr for $1.1B in 2013.

The Tumblr blog "We are the 99%" became the movement's slogan.

Sixty-nine percent of Tumblr users are millennials.

The average length of a Tumblr.com visit is 10 minutes and 25 seconds.

Tumblr is offered in 18 distinct languages.
https://www.statista.com/statistics/261925/unique-visitors-to-tumblrcom/
Why you should have eye-catching Tumblr backgrounds?
We all know the importance of the FIRST IMPRESSION! Don't we all dress our best during the first dates, yes let's all admit, we tend to get a little casual in dressing as the relationship continues.
Tumblr backgrounds can also make your blog stand out and amaze visitors. Make sure your content is as appealing as your background!
Tumblr backgrounds are appealing for many reasons: They will make your blog more professional and stand out. It also shows your originality and personality.
An attractive background can also enhance the visiting experience. It can also convey your blog's tone and major topic, helping potential subscribers understand what you write about.
For instance, a bright, floral background might be used to express a cheerful, light-hearted tone, while a darker, abstract background might create a more serious atmosphere.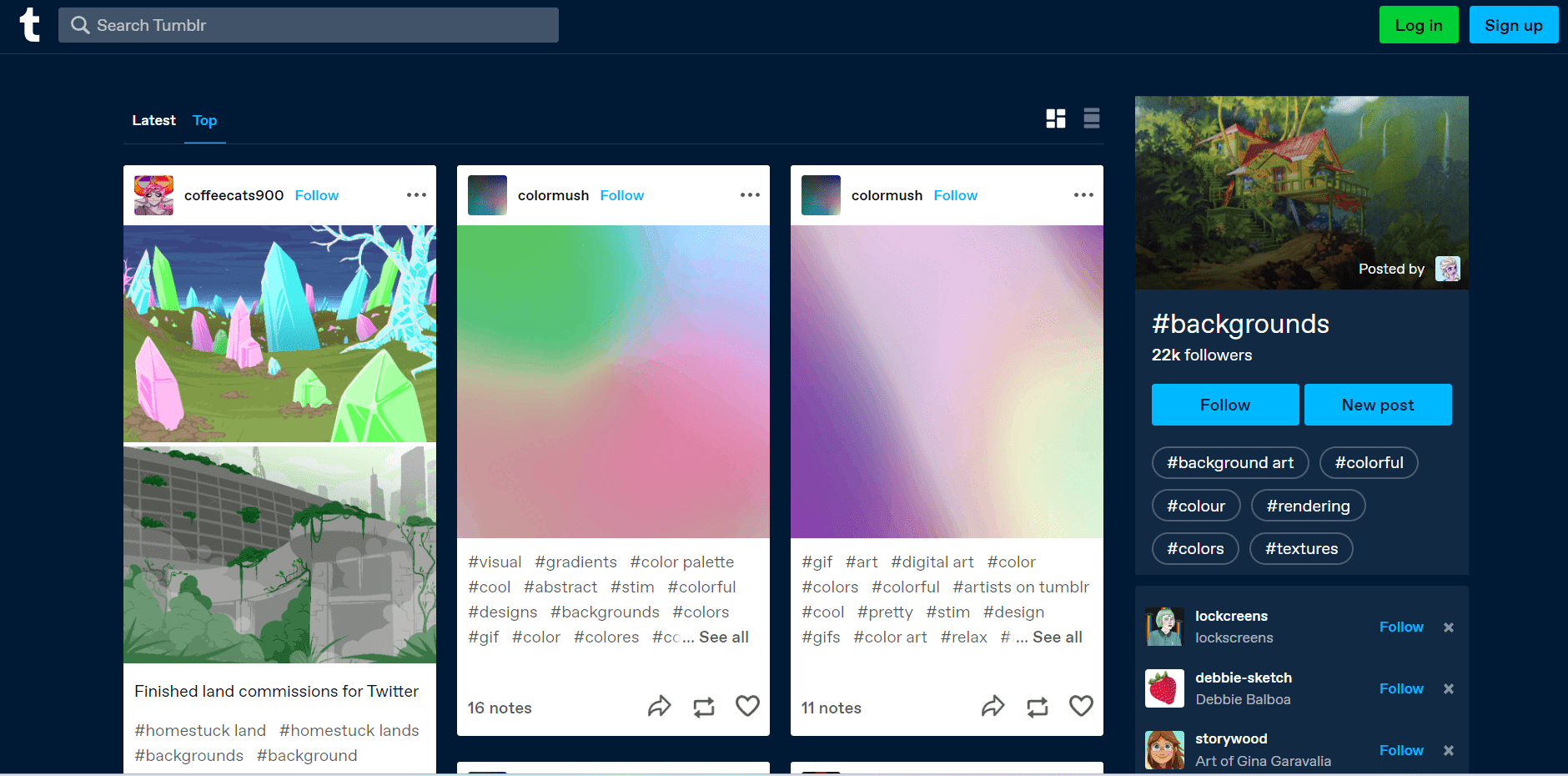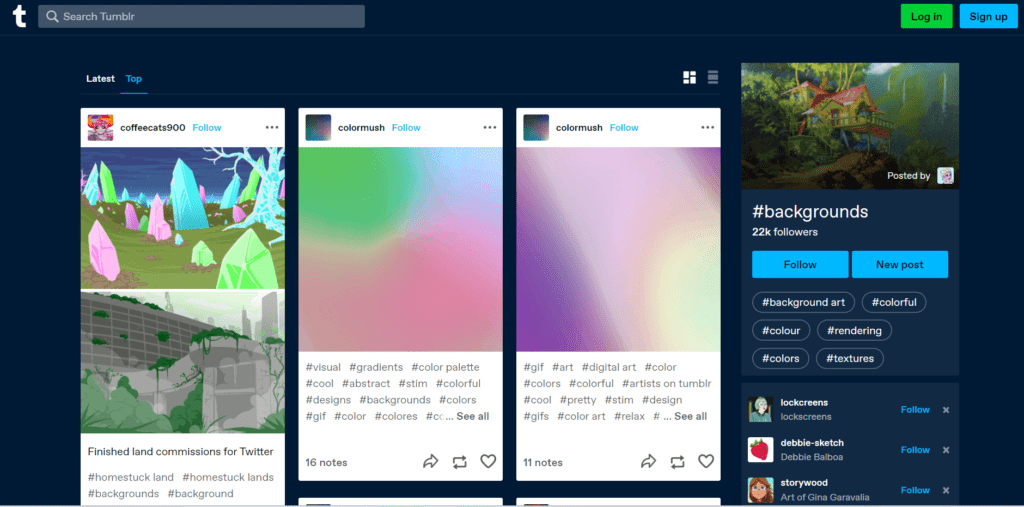 Make Your Blog Stand Out: Visitors will be intrigued by your blog when a background catches their attention.
Embrace Your Personality: Tumblr backgrounds can give your blog a unique look and feel that reflects your interests and personality.
Boost Engagement: A background that people find interesting can make them stay on your blog longer, explore your content, and perhaps even follow you.
Establish Branding: Maintaining a consistent look across all your social media platforms is key to building a cohesive brand.
The Tumblr backgrounds will give your profile the personal touch
Tumblr backgrounds are simple. Add images and fonts to any of our designs. Including your logo and brand colors. The design helps you store brand colors safely.
Inspiration continues. Since designing a Tumblr background is easy, you can edit it often to keep your friends and followers interested.
Quick Links:
Conclusion: How to Find And Download Beautiful Wallpapers On Tumblr?
Tumblr is the place to go if you want to find some stunning wallpapers and get your hands on them because it is the best place to do both of those things.
There is such a wide variety of wallpapers available on Tumblr, ranging from images of nature to abstract works of art, that you are sure to find at least one that you like.
Utilizing the search box, following blogs, viewing tags, and downloading wallpapers directly are all excellent methods for rapidly locating the wallpapers you want and downloading them.
Personalizing your electronic devices with eye-catching wallpapers is a fantastic way to exhibit both your uniqueness and your exquisite taste.
Tumblr is an excellent resource for anyone looking to satisfy their desire for aesthetic pleasure, creative expression, or information about current events.
I hope you have got an idea of what you were looking for in this article. Do let me know in the comments section below. Your comments really boost my morale to write and research more for you all.