There are so many options available, and this naturally makes you confused. The question stands – Which service to go for?
Here's where we come into play. This article talks about the 5 Best HideMyAss alternatives that are safer and much faster VPN options.
But, hold on, right before we jump into talking about the five options, let us understand what exactly is HideMyAss and how it helps us.
HideMyAss?
In 2005, there was a 15-year old school kid who was frustrated with the blocked sites at his school. So he came up with a solid plan in his classroom and decided to develop something that would serve his purpose.
After about ten years, HideMyAss has become one of the most popular VPN services globally!
AVG acquired HideMyAss in the year 2015. Later, Avast acquired AVG. They have now named it HMA VPN.
So why should we talk about other services when HMA VPN was so promising?
So, after knowing all that, you will now be interested in learning some cool alternatives for HideMyAss or HMA.
And here are the top five options for you.
Best HideMyAss Alternatives
1. IPVanish VPN 
Since the year 2012, IPVanish VPN has been in the business of providing the best VPN services. It has gathered 40,000 and more shared IPs, 75+ locations for improved security and privacy and 1500+ VPN services. 
With a rating of 4.7 on 5, IPVanish VPN has been one of the most used services on the Internet. It is very proficient and efficient. It is very clear from its rating mentioned above.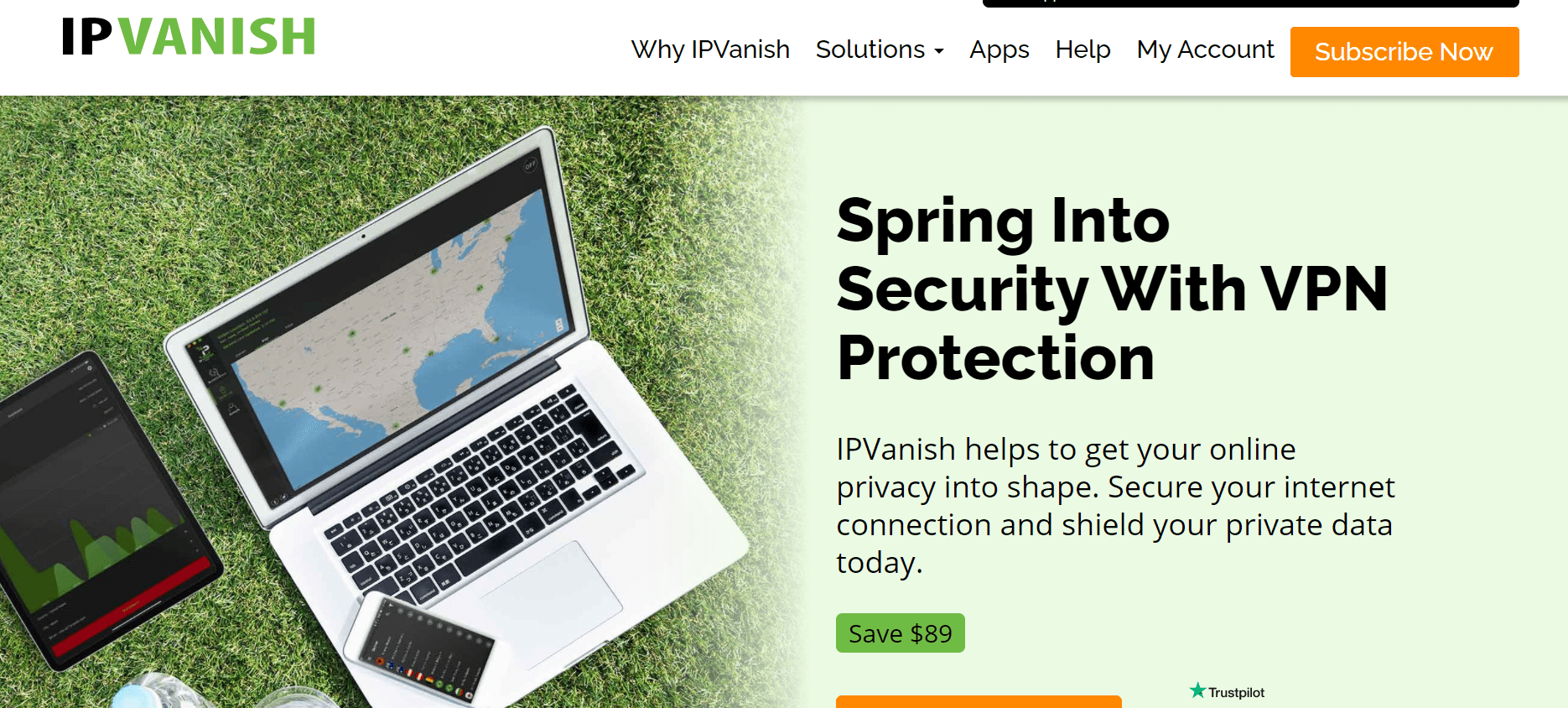 Why Is It The Best? 
IPVanish uses IKEv2, L2TP/IPsec and OpenVPN as different VPN protocols. 

IPVanish does not keep any installation or usage on multiple devices. 

Works perfectly on almost all kinds of devices such as macOS, Android, iOs, windows and more. 

This service also provides you with 250GM SugarSync, which is worth a lot of encrypted storage and backup. 

It does not keep any logs of traffic or connection. 
The Pricing 
IPVanish offers a 30 days money-back policy. It is quite flexible with its monetary plans as well, and here is a few pricing. 
1 month : $10 per month 
3 months: $8.99 per month
1 year: $6.49 per month
Looking for a VPN solution? You must check out this article on VyperVPN discount codes, and get the best deals on VyperVPN.
2. NordVPN 
NordVPN was started in 2012 and is one of the most effective VPN services in the world. Now it offers 5000+ NordVPN servers in 59 countries. 
It has evidently been awarded as the best VPN for privacy by ProPrivacy Awards 2019. It is compatible with all kinds of OS like Windows, macOS, iOs, Android, Android TV and many more.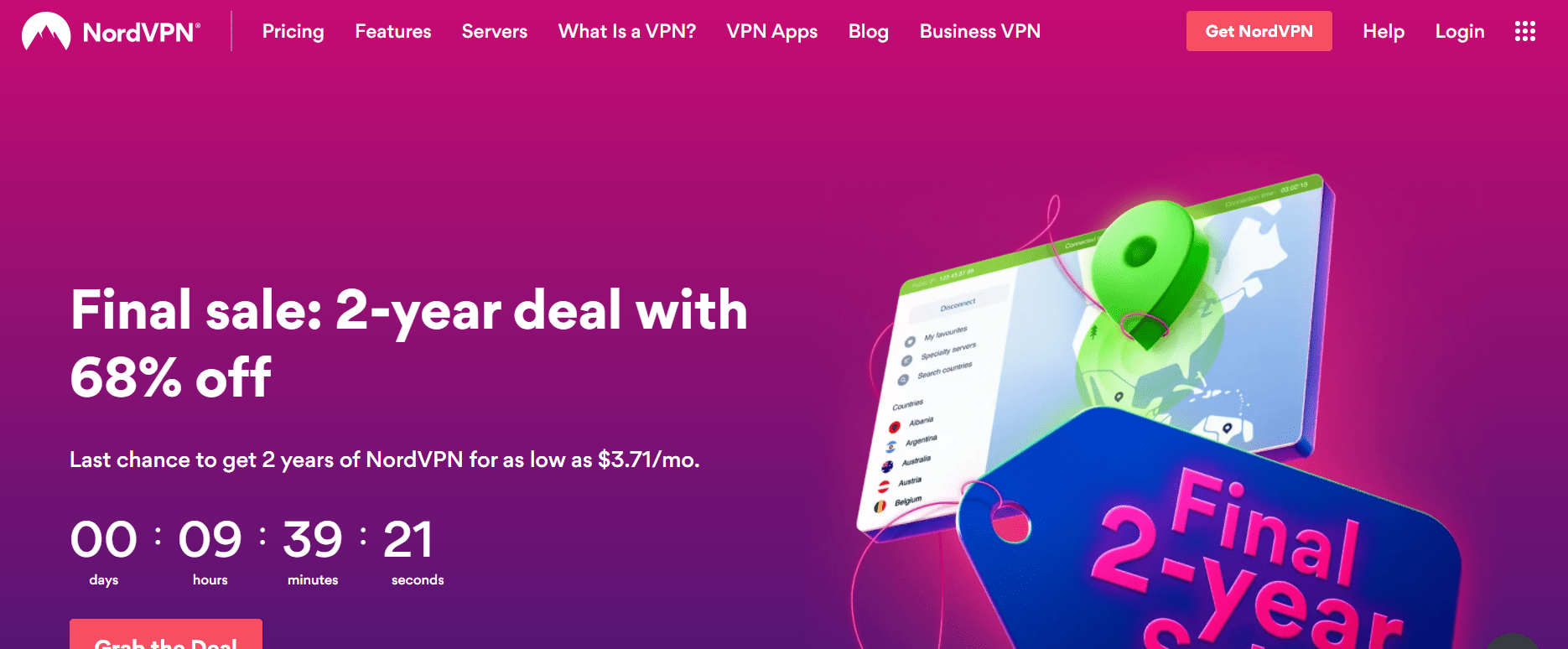 Features 
NordVPN doesn't collect any private data or maintain any logs. 

It maintains a breakneck speed throughout the usage period. 

Block adds and botnet control with this VPN. 

Onion Router gives an additional layer of privacy. 

Share large files with P2P servers. 
Pricing 
NordVPN offers four different pricing plans which are as follows: 
1 month plan: $11.95 per month. 
1 year plan

: $6.99 per month. 

2 year plan

: $3.49 per month. 

3 year plan

: $3.49 per month. 
3. Hotspot Shield 
Hotspot shield was started in 2005, and it is one of the oldest and most potent HideMyAss alternatives that you will find. 
The Hotspot Shield is now a part of Pango. Before Pango, it was acquired by AnchorFree, Inc. 
This VPN service has always been the fastest, and because of this, it has been highly rated on Trustpilot. The Hotspot Shield has bagged a couple of awards in 2019 and 2020 as well.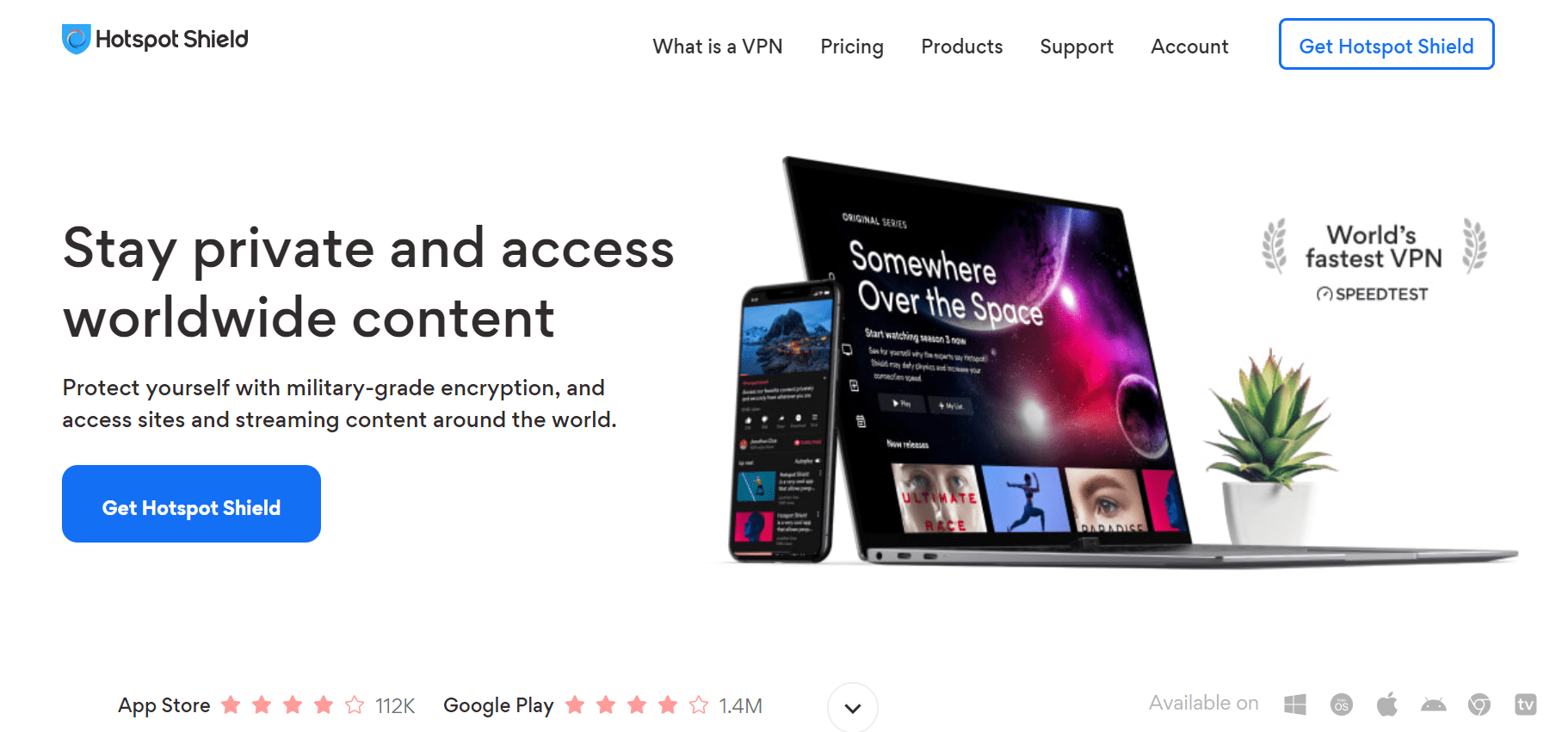 Features 
Military-grade encryption. 

3200+ of this kind of VPN services are available in 80+ countries. 

It has no logs policy. 

Supports macOS, iOs, Windows, Android, Linux, routers, etc. 

With just one single account, you can connect five active devices. 
Pricing 
Hotspot Shield offers you a free plan. But then it comes with some restrictions. There is a premium plan that costs you $7.99 per month. 
Click here to visit our website to read full Cheap Residential Proxies
4. PureVPN 
PureVPN is another excellent alternative to HMA. It was started in 2007 by GZ Systems Ltd, which is an organization in Hong Kong. 
It has a lot of experience in the VPN industry, and this is why PureVPN has become one of the best HideMyAss alternatives. It has also managed to gather a vast client base. On Trustpilot, it has been rated a 4.8 out of 5.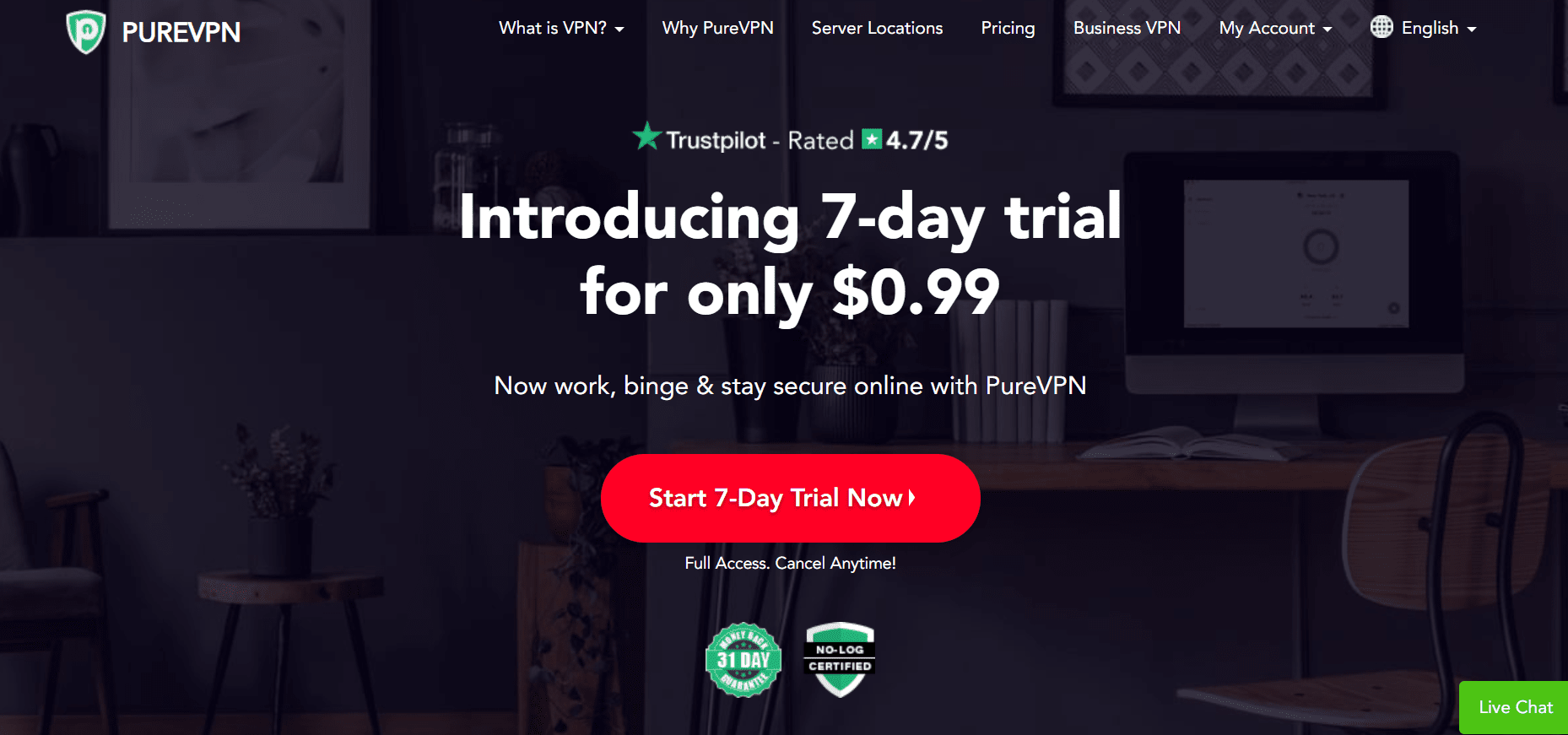 Features 
PureVPN is packed with an Internet Kill Switch. 

A smart feature called Split Tunneling feature helps you choose if data is sent via ISP or VPN. 

It has a giant global array of 2000+ global VPN servers.

One single account would ensure security services on ten devices.  

Strictly follows a no-logs policy. 
Pricing 
PureVPN gives 31 days money-back guarantee. Short terms plans are available such as: 
A 7 days trial: $0.99 
One month plan: $10.95 per month 
Six months plan: $8.33 per month
5. ExpressVPN 
ExpressVPN also finds its mention in one of the best HideMyAss alternatives available on the Internet. It was started in 2009 and had considerable experience in the field of cybersecurity and privacy. 
ExpressVPN has a rating of 4.7 out of 5 on Trustpilot because of the efficiency and compatibility with all kinds of devices.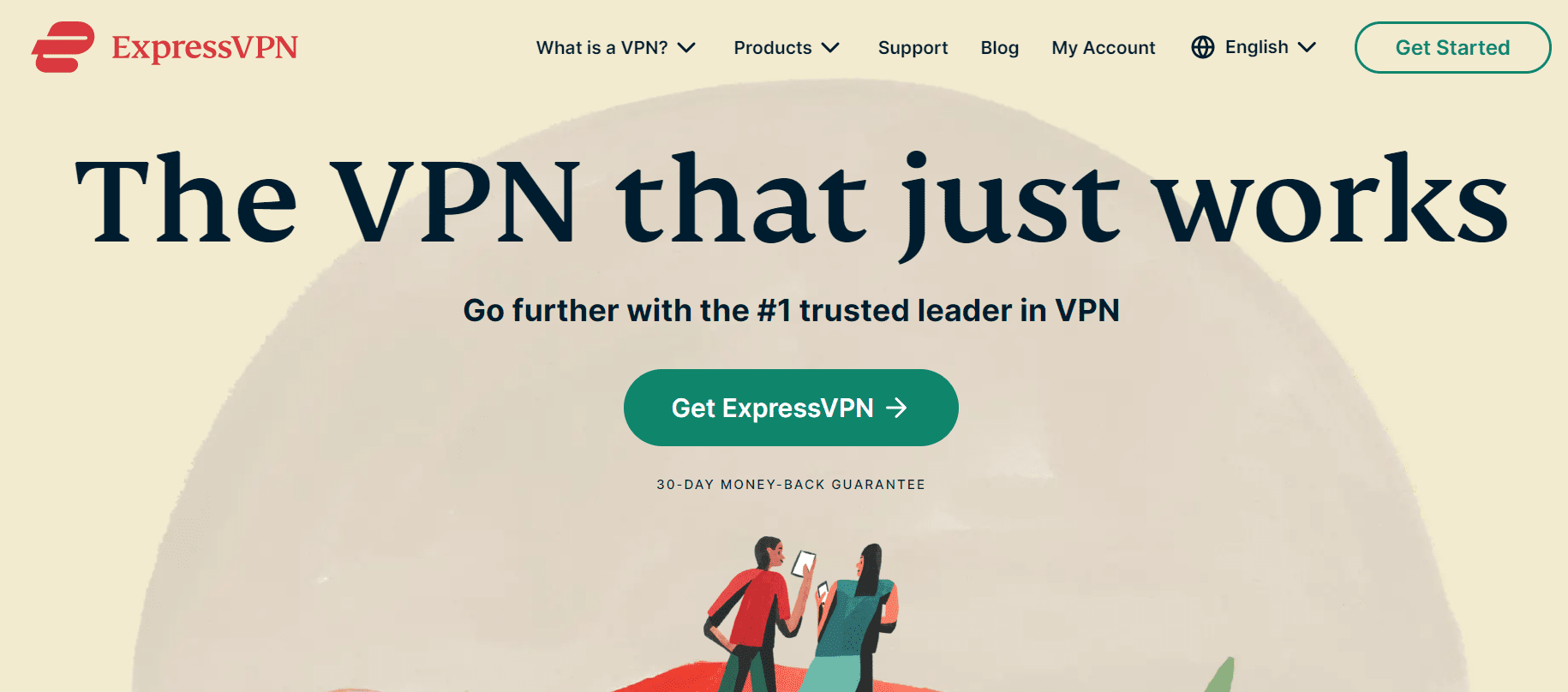 Features 
Distributed over 94 countries, ExpressVPN has a vast arena of a network of VPN servers. 

It also comprises the 'Split Tunneling' feature. 

In case of the connection drops, there is the Internet Kill Switch for you. 

ExpressVPN follows a strict no-logs policy.

With just a single account, you can use ExpressVPN on five different devices. 
Pricing 
With each of these plans, there is a 30-day money-back guarantee. The programs are as follows: 
1-month plan:

$12.95 per month. 

6 months plan:

$9.99 per month. 

12 months plan:

$8.32 per month. 
Quick Links: 
FAQ's | Best HideMyAss Alternatives
😍Is HideMyAss VPN free?
Try HMA VPN risk-free with our 30-day money-back guarantee.
✅Is HideMyAss safe?
And while the company doesn't log IP addresses or web activity, it does collect dates of connections, with the normal VPN service. However, all web activity data is encrypted with 256-bit encryption, the industry standard, so unless you're super concerned about privacy, HideMyAss is a safe option.
🤷‍♀️How much does HideMyAss cost?
How much does HideMyAss cost? For one person, HideMyAss costs $2.99 if you sign up for three years, billed at once as $107.64, or $4.99 a month if you sign up for a year, billed at once as $59.88.
👌Are free proxies safe?
Millions of people across the world use free proxy services to bypass censorship filters, improve online security, and access websites that aren't available in their country. ... But an analysis has found those free services come at an unexpected cost for users: their privacy and security.
😍Is VPN Proxy free?
VPN Proxy Master, 100% free, totally unlimited VPN, secured and easy to use. ... Install VPN Proxy Master for the following features: Unblocked Websites and Apps 🎖Access any website - Connect to any website or app on the internet with a VPN proxy. Super Fast Speed 🎖Unlimited speed - No throttling, Ever.
Conclusion | Best HideMyAss Alternatives 2023
Now, there are other options available. 
But for those, you might have to compromise with speed, efficiency or privacy. 
These are hand-picked just for you and are the top 5 and the best alternatives for HideMyAss.