When I say I have used WordPress for the last 3 years, then I mean I have tried all plugins of WordPress and all themes of all plugins. Today, we are going to discuss the best real estate Elementor themes.
Elementor is a well-known WordPress plugin, and it is a widely used platform because it is very easy to build your site quickly on this platform. You can easily edit your websites on WordPress by the drag and drop technique. Currently, more than 3.5 million websites are made on Elementor. Elementor is a plugin that can be integrated into WordPress as an add-on to its features. 
Read Elementor Review by clicking here.
Elementor can work with all themes of WordPress and the most popular themes are GeneratePress and OceanWP.
If you want to know about the Real Estate themes of Elementor, then you must go through the write-up thoroughly. 
Features and Benefits of Using Elementor
You are not forced to use all the features of Elementor, you can use just as much as you want to design your pages on a website. It simply adjusted with all your needs and requirements. 
Let's discuss a few unique features of Elementor. Well, let me inform you that you no need to learn to code for using Elementor features.
Elementor provides 200+ innovative templates for designing websites that can fit every industry's needs. 
This is one of the amazing features provided by Elementor to page builders. You can copy any element and paste it to different places where you need it. 
Create Secure and Fastest Website
Elementor can help you to increase your productivity because it works quickly and smoothly, which can increase your sales and ultimately increase your revenue. It has excellent security measures to make customers satisfied with it.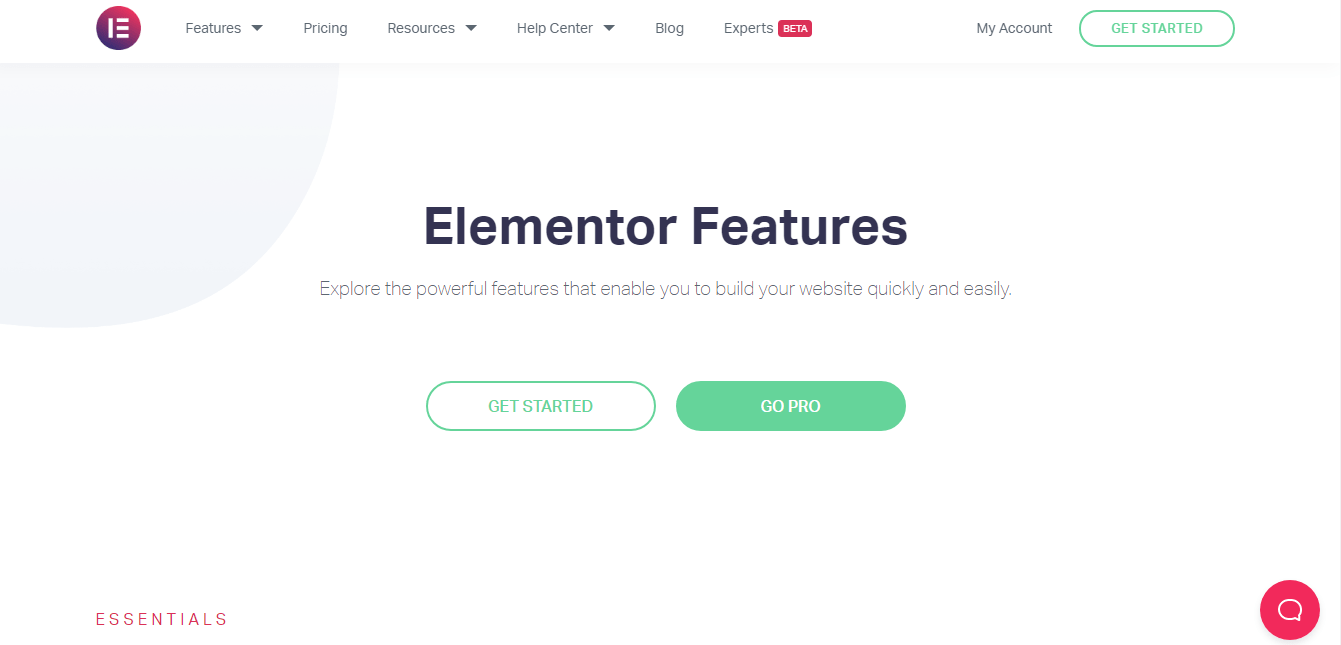 Website owners can add live videos in the background to make their page more attractive and interesting.
Let's discuss a few benefits that website owners get from the Elementor plugin of WordPress.
Listed below are benefits of the Elementor:
The Elementor help desk is 27/7/365 active and they are amazingly providing all solutions and resolving real-time queries. They have a dedicated customer support team. It's customer care team is always available to aid its customers with insightful solutions.
The layout of a page is most important to attract your website visitors. The Pro version of the Elementor plugin provides additional layouts to display your products and resources in an interesting manner on the website. 
Designing Header and Footer is no more difficult
Yes, you read it right. Designing header and footer is no more complex for you. Elementor Pro updates its features with the customized header and footer designs. 
Additional Email Marketing Tools
Elementor Pro provides additional marketing tools like ActiveCampaign, MailChimp, ConvertKit, Hubspot and many more. 
Pricing Plans Of Elementor
Elementor provides 4 different pricing plans and different features and benefits as expected.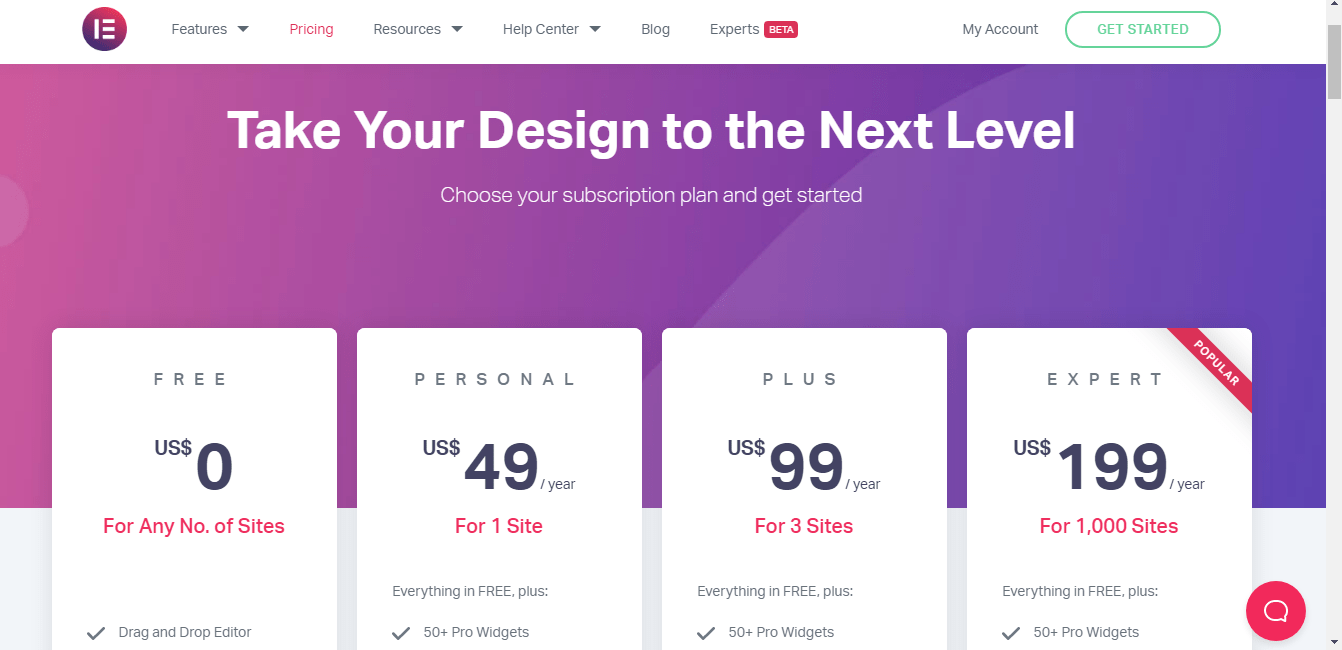 Free Plan:

This plan costs nothing. It is entirely a free plan as its name suggests. You don't have to spend a single penny for using this plan's features.
Well, I suggest newbies in website development must go with this plan, and later on, you can upgrade your plans after having experience with all features of the free package.
 The following are the features included in the free plan:
Drag and Drop technique.

Editing is quite responsive.

Customer Support

Only 30+ Basic Templates with more effects are provided in this plan. 

40+ Basic Widgets.
Personal Plan:

It can be used for only 1 site. To use advanced features of this plan, you have to pay $49 per year. It is a very economical plan for individual website builders. 
Following are some additional benefits included in this plan which are not included in free plan are:
Theme Builder

All updated features for one year.

WooCommerce Builder.

More Pro templates, i.e. 300+ with additional effects.

More 50+ Pro Widgets.

Drag and Drop technique
Plus Plan:

This is the most popular pricing plan offered by Elementor. It only costs $99 per year. It provides drag and drop features along with some advanced templates and widgets. This plan is valid only for 3 sites.

Following are some additional benefits included in this plan which are not included in earlier plans are:
WooCommerce Builder

Email Integration tools

Now you can avail benefits from 10+ full website template kits.

Customer Support and updated features benefit for 1 year.

300+ advanced templates and 50+ pro widgets.
Expert Plan:

This is the most expensive pricing plan among all and this plan is valid for 1000 sites. If your team is working on high web development projects, then you can go for this plan. To subscribe to this plan, you have to pay $199 per year.

You can avail of the benefits of all advanced features in this plan. It offers the following benefits:
Popup Builder

WooCommerce Builder

Theme Builder

300+ pro templates along with 50+ pro widgets.

Updates and Customer Support for 1 year.
I have discussed all the pricing plans of Elementor. You can choose any one plan which can meet your requirements and suits your financial budget.
What is Theme?
Themes are also called templates, which are mainly used when you create a website, you need to install a theme. There are some customized themes and you have full freedom to customize its layout, design, color to meet your specific needs.
Responsive is the most popular and free WordPress theme which has almost 1,00,000+ active installations.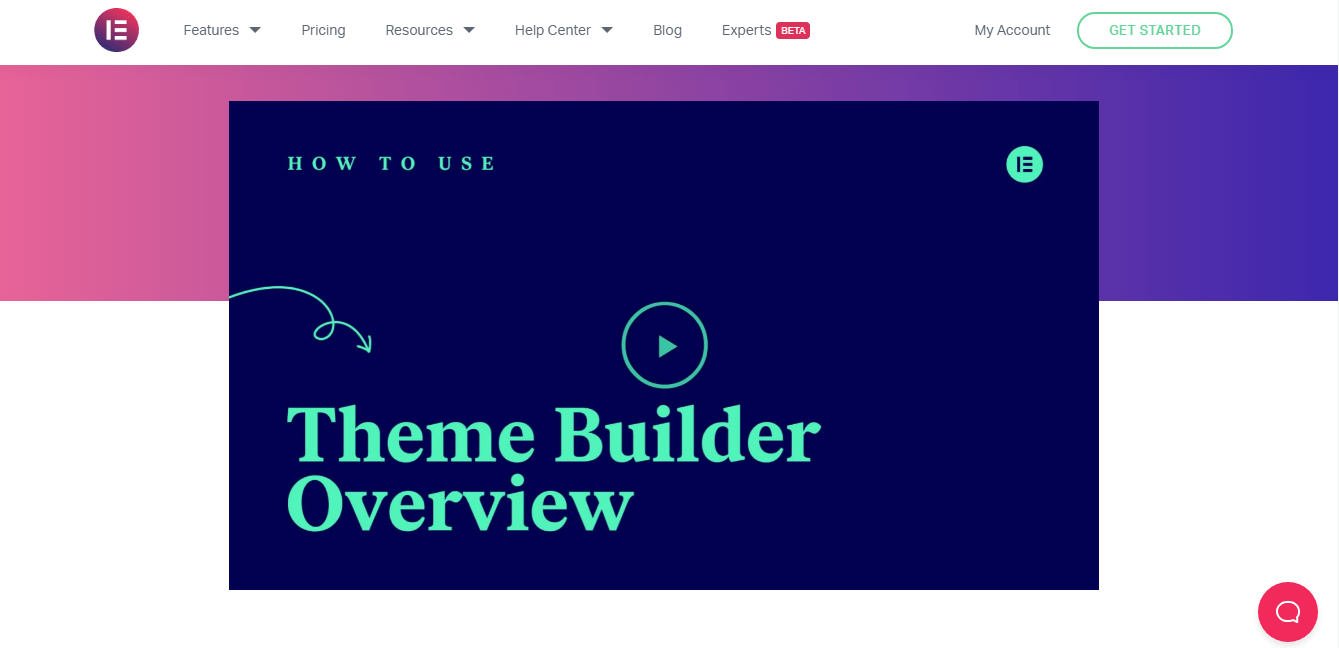 With the Elementor, you can work on any themes without coding and design any content for header, footer, or single page for websites. You can download one free theme for all your business and market needs, i.e, Hello Elementor.
You can even use Multiple themes on WordPress. Choosing the right theme is very important because your website will load in just a few seconds and can create the best content, which will give the best graphical presentation.
Before selecting a theme, you must make a list of all specific features which it provides. WordPress provides a lot of free themes with some specific features to make your website more presentable. Don't choose a theme which has a lot of advanced features, because it will create a mess for you. 
Keep in mind the color of the theme. Online marketing is all about visual presentation, visual appearance. Don't use too many dark colors, because visitors usually prefer light colors and dark color combinations.
Use a combination of attractive and simple colors. Make sure your Colour schemes match your logo because that will increase brand recognition. You can, later on, alter your visual appearance with custom CSS. 
Best Real Estate Themes
It is the most popular WordPress real estate theme which is used by professionals for creating high-quality designs. With this theme, you can create a search panel wherever you want on your website design.
Give you the best property results via an advanced search engine. Easily track the devices of your visitors who are coming on your website.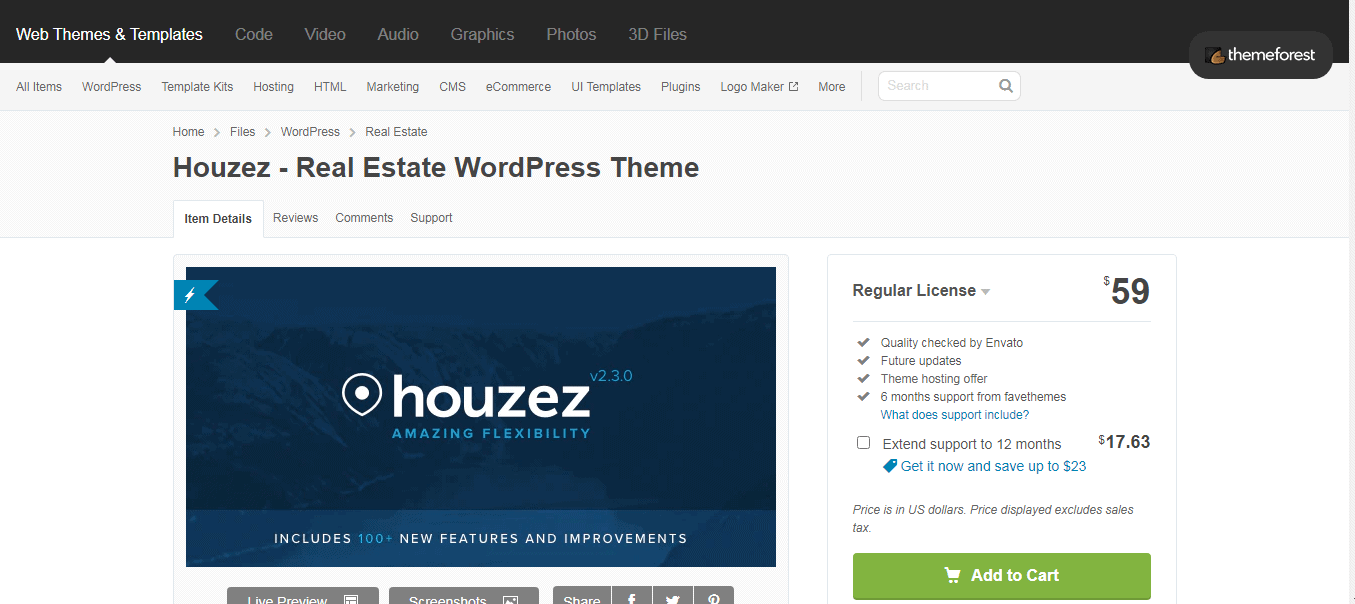 You have unlimited options to change the styles of your widgets displayed on your website. It is the first choice for all real estate agents and agencies and is equipped with your mobile devices.
It works for both small screens and TV monitors.  It costs $59. You can even customize your background color, text color, font style to match your color scheme. It is the easiest platform for visitors to find the right property place.
It is worth $59. It is a very special WordPress theme, it offers customers with super amazing features to customize your layout, graphic designs, font styles, and enhance your background.
Real Property real estate theme is used by real estate agencies for buying and selling properties. Create real estate websites for agency services and property owners. It is compatible with great WordPress plugins including the amazing plugin Elementor.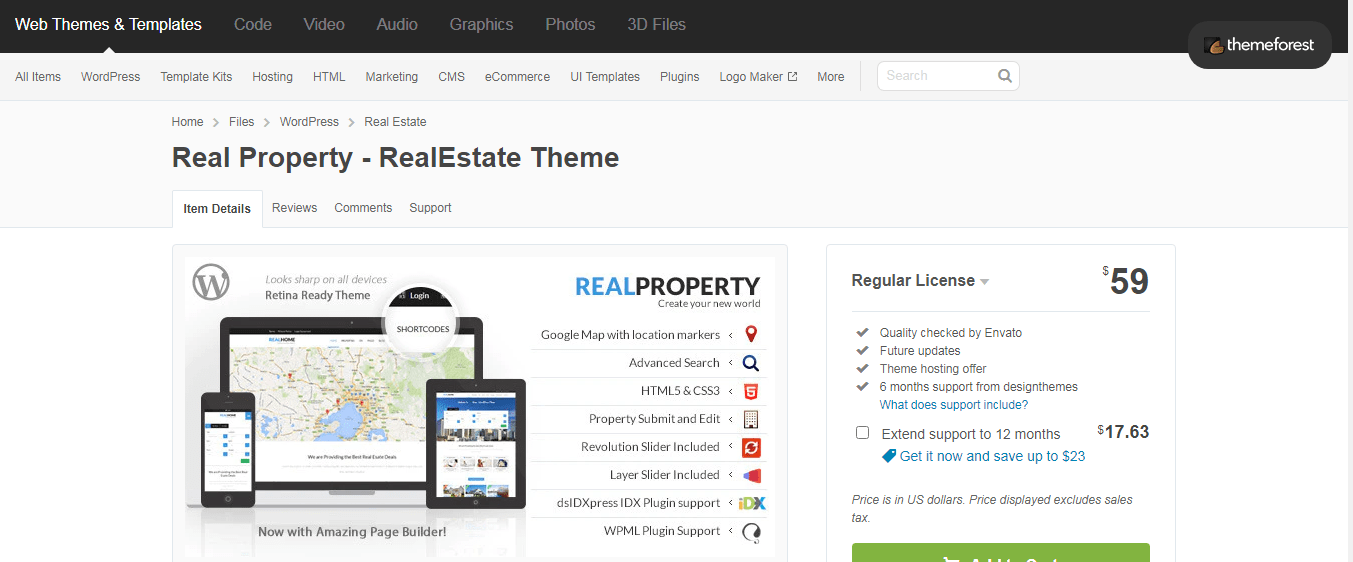 All these excellent features of the Real Property theme can be easily used with Elementor. The best part about this theme is it is compatible with all the devices and browsers.
It's user friendly interface and 24/7 customer support along with customized features with fast performances makes it one of the favorites. It gives unlimited colors, font styles to make your website as colorful as possible. 
Homeo is cheaper than the above two themes. It costs $55. This theme can be used in large agencies as well as in small property listings. It provides various customization options to change background, styles, patterns, layout and many more.
It doesn't matter what kind of web page you require, it's flexible and customization features enable you to design according to your needs and requirements. 

They have a dedicated support team who can help you out with documentation problems and can answer your all queries. It offers different price formatting options. You can set your currency sign for your country and purchase the Homeo real estate theme.
And you can change the functionality feature any time any day. You can design header and footer too with Homeo. It is a great choice for direct listings. 
Reveal costs only $33. It is more feasible and efficient in its functions. If you want to focus on local business, local listing, then you must consider this theme for your website. It offers you unlimited color choices to enhance your background along with a responsive layout.
It has not compromised in any of its visual features. It is very easy to use and customize, no coding knowledge is required. It offers various top-notch features like header and footer designs, SEO optimization.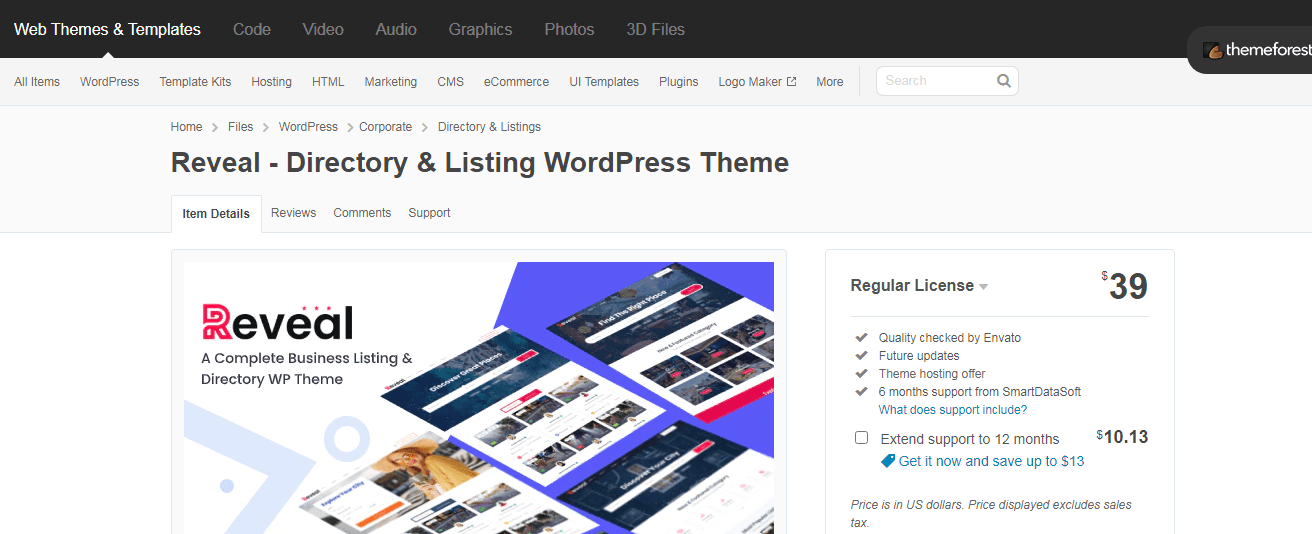 It offers you an amazing benefit of importing demo data after installing the Reveal – Real Estate theme. It has a drag and drop technique along with several customization features.
It is best compatible with small businesses and enables you to create your own online store for buying and selling properties. It is compatible with all devices and browsers.
It is one of the easiest platforms for visitors to find the right property place, and can easily get regular updates by just subscribing one time. 
It is one of the best seller Elementor real estate themes, with the best quality templates, and numerous customization options along with remarkable features. It has wonderful and easy functionality. It has the best customer support team that always serves its customers best and provides insightful solutions on time.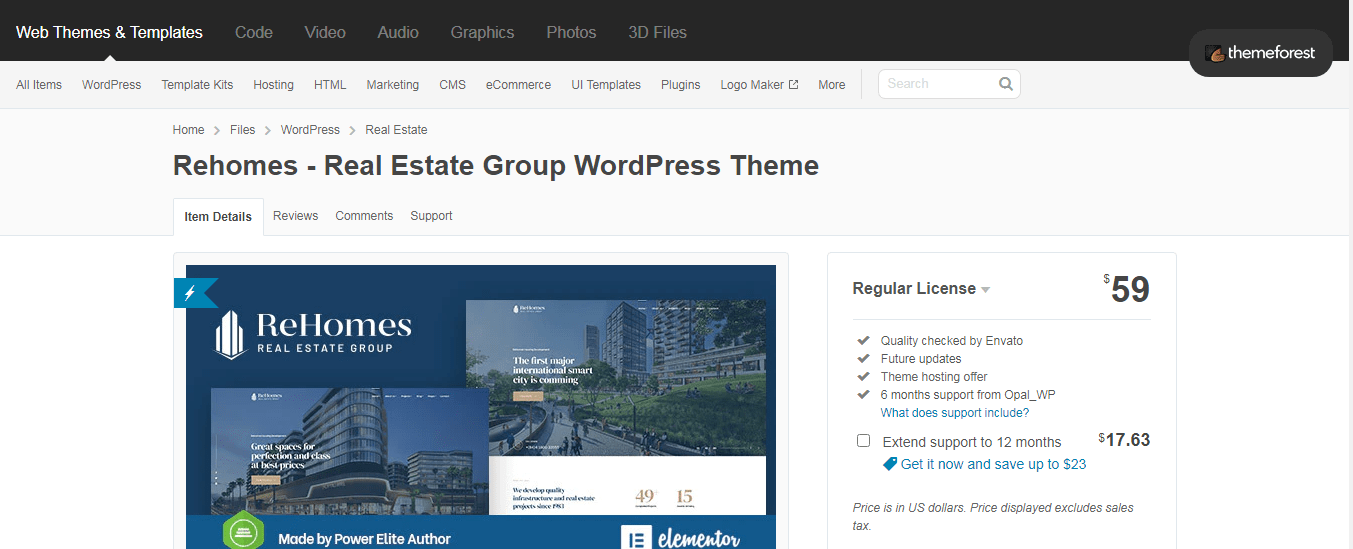 It has all customized templates with add-on effects and provides you drag and drop features. It enables you to design different functional pages to change the layout pattern of the website.
You can anytime upgrade your plans for more advanced features. Rehomes costs only $59. It has 5-star ratings and amazing customer reviews. 
SkyTower worth $54. With unlimited color choices and competitive features for property and directory listings, SkyTower is one of its favorites. It is an intuitive solution for all estate and brokerage requirements with 500+ customized templates and pro widgets.
It is user-friendly and can help you to create your website in just a few minutes. No coding knowledge required, No need to give much of the time.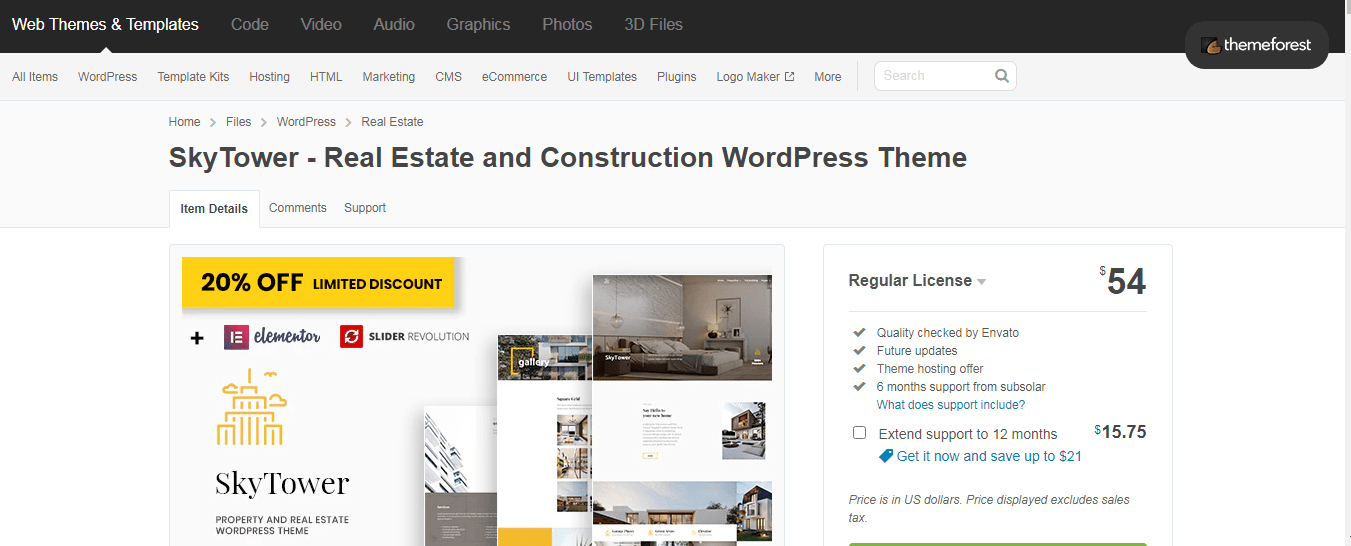 It is flexible and has a 24/7 technical support team who can provide exceptional customer support to all its clients. It has popular pro widgets and drag and drop features. It is SEO optimized and gives you free updates from time to time.
With its interface, you can build any kind of website with a variety of elements and templates. You can customize designs based on your requirements and choose from various features to work.  
SkyTower is compatible with your mobile devices, it is a great choice for real estate website owners. It helps you to create aesthetic and classy websites. It offers more than 700 Google fonts with unlimited color choices to make your website alluring.
We have discussed all the popular real estate themes of Elementor. You can choose any theme based on your requirements and budget. All themes have different pricing options and offer different features.
Pros & Cons Of Elementor
User Review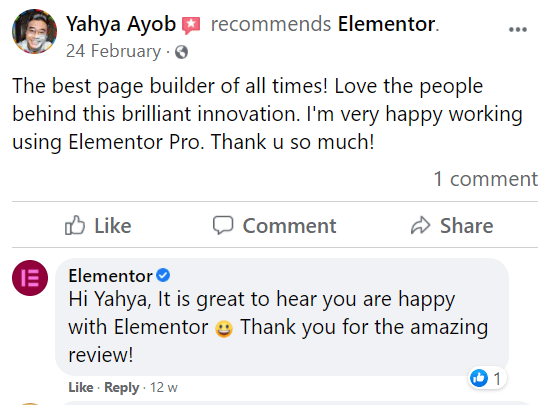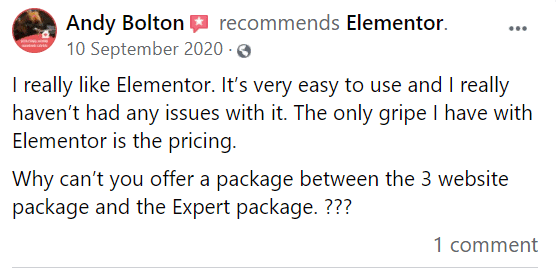 Quick Links:
FAQs on Best Real Estate Elementor Themes
🤷‍♀️How many pricing plans are offered by Elementor?
Elementor offers 4 different pricing plans with different features. Following are the 4 plans listed below: Free Plan, Personal Plan, Plus Plan, Expert Plan
🙋‍♂️Does Elementor work with all themes of WordPress?
Yes, the Elementor is compatible with all the themes of WordPress
☞Is Elementor a good platform for designing a website?
Elementor is the best and reliable platform to create and design an aesthetic website on WordPress.
☑️Elementor Review (Hands-On in 2021): Is it the Best WordPress Page Builder?
Yes, it is. Elementor is famous for a reason - it is unquestionably one of the finest page builders for WordPress. If you wish to try it out, you may do so by downloading the free version from WordPress.org. Then, upgrade to Elementor Pro to unlock all of Elementor's features.
⁉️Do I need a WordPress theme if I use Elementor Theme Builder?
Yes. If you choose the Elementor Hello theme as a starting point for your theme builder, your site will be completely bloated-free. Elementor Hello is just the minimal essentials for powering a WordPress site. From there, you may utilize your theme builder to add just the features you want, without adding any unnecessary baggage.
⏳What's the difference between Elementor (free) and Elementor Pro?
The free edition of Elementor provides an infinite number of design options. However, Elementor Pro equips you with additional professional tools that streamline your process and increase conversions and revenues.
📂Pricing: How Much Does Elementor Cost?
$ 49 per year is an attractive amount to pay to upgrade to Elementor's pro edition. It costs just $ 99 for a three-site license and $ 199 for a 1,000-site license. All WordPress users may install the free version of Elementor to get acquainted with the plugin's capabilities and limitations.
Conclusion: Best Real Estate Elementor Themes 2023
All the Elementor themes have their pros and cons. All the themes provide different features, different user interfaces, and different pricing plans. All themes have customization options for changing the background color and every user can make it more attractive and alluring with different templates. All themes are exquisite in their dealings. 
On the other side, Elementor also has some advantages and limitations. The working of Elementor is transparent and gets an option to enable your settings. It offers a lot of customization features, along with a professional support team.
You can easily create and content for your website in all the pricing plans. It includes all the essential features which are used while creating a website for new users. Pro users can avail of pro plans and use advanced features.
It is an effective platform for designing a website and can work with all themes of WordPress. Do share your valuable insights in the comment section below!
Elementor Popular Videos
Elementor On Social Media
Page Builder Summit 2021 (@summit_camp) is starting tomorrow! Get your FREE ticket and talk to over a 35 industry experts including @bpines1 . Excited to be sponsoring this great event. See you there! 💻🎉https://t.co/gDtFpUJLBH

— Elementor (@elemntor) May 9, 2021
Step aside and welcome our April 2021 Showcase. 🏆🌷 This month we applaud 10 design agencies from all around the globe. This diverse collection accounts for the Elementor web creation talent around the world. 🌎 https://t.co/bwwOUDQCuu

— Elementor (@elemntor) May 19, 2021