List of Free Responsive Email Templates
It gives you free responsive HTML email templates that look good in Outlook and work pretty good. They include: 
Simple announcements

Product updates 

Receipt templates 

Newsletter and more 
You just need to type in your email ID to have their free responsive templates.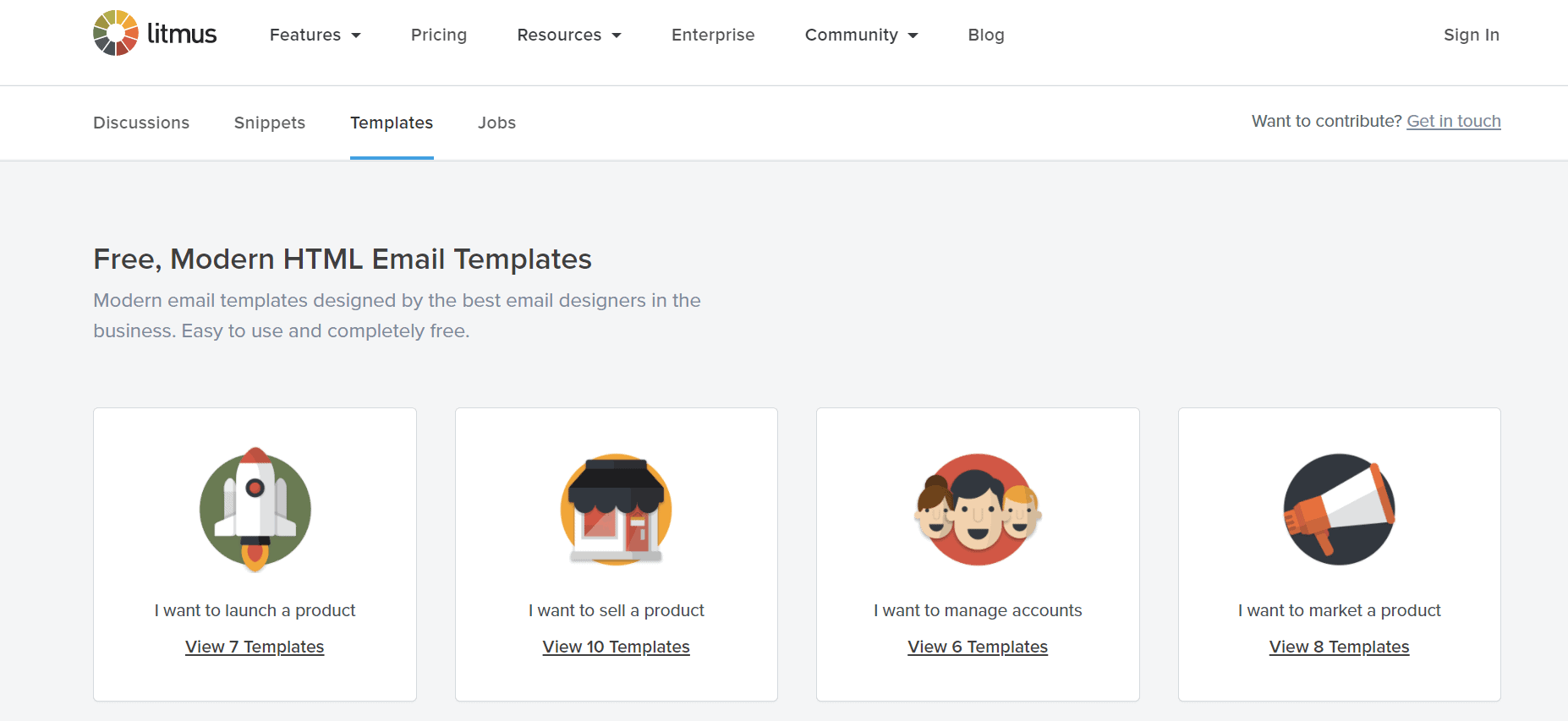 It's probably the number one email marketing solution that millions of people use worldwide. It has more than 2k subscribers. 
They give you a vast range of free email templates, and some of them are entirely Responsive and look very elegant on all devices.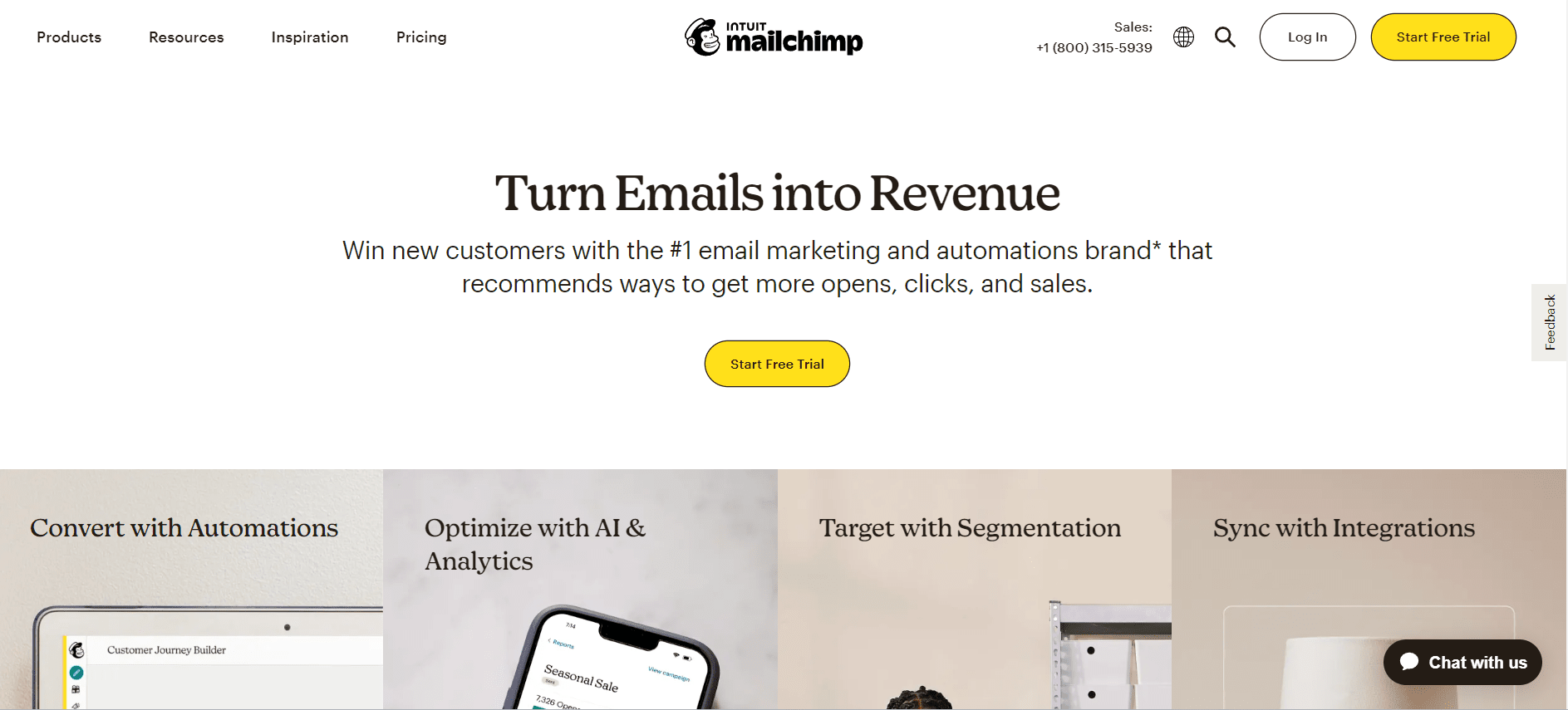 Mailchimp Customer Review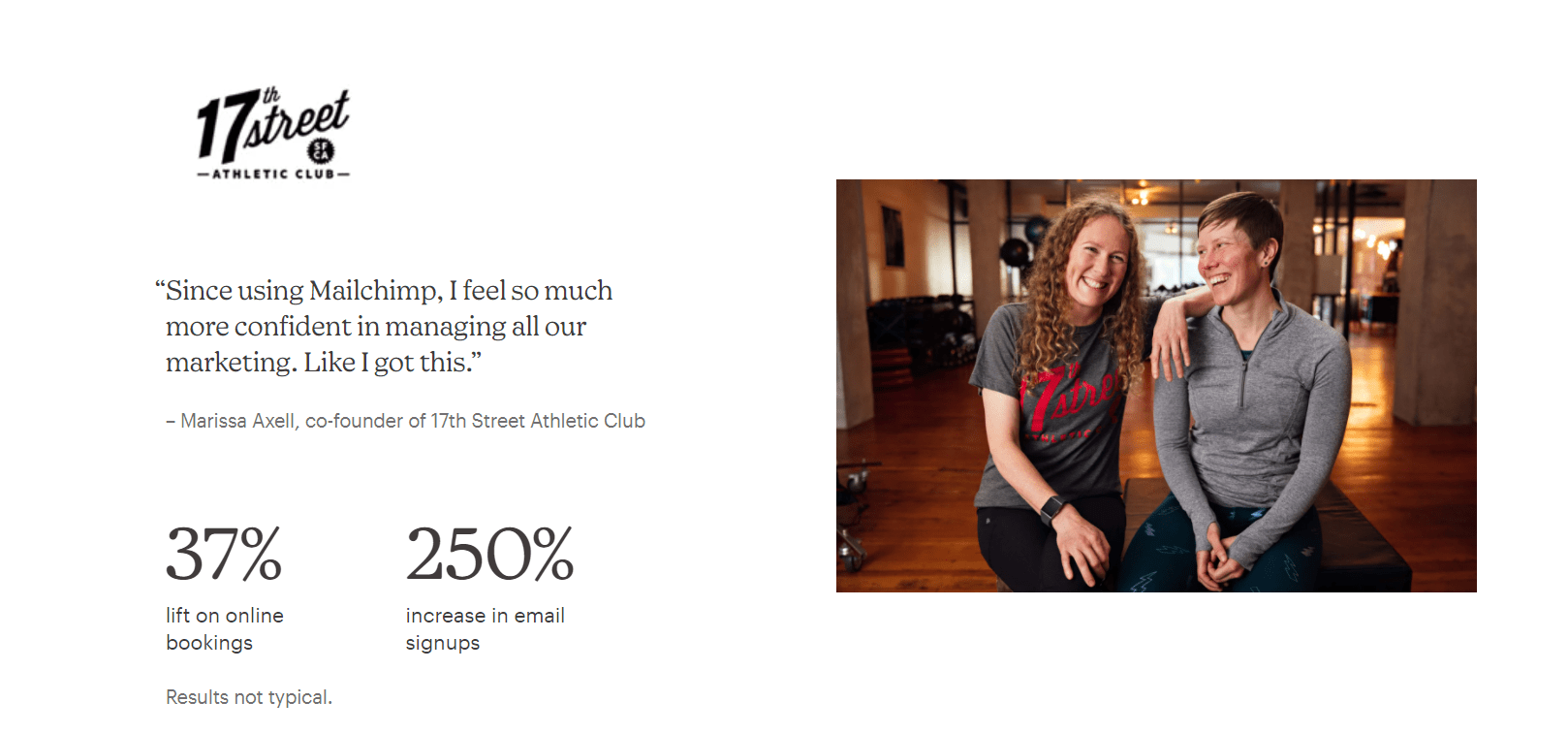 They offer a free cost range of attractive email templates for you. They are widely downloaded and customizable. Some of them are downloaded by more than a 100k audience worldwide. 
Oh, and you wouldn't need to sign up for their website. It's all free for you to use.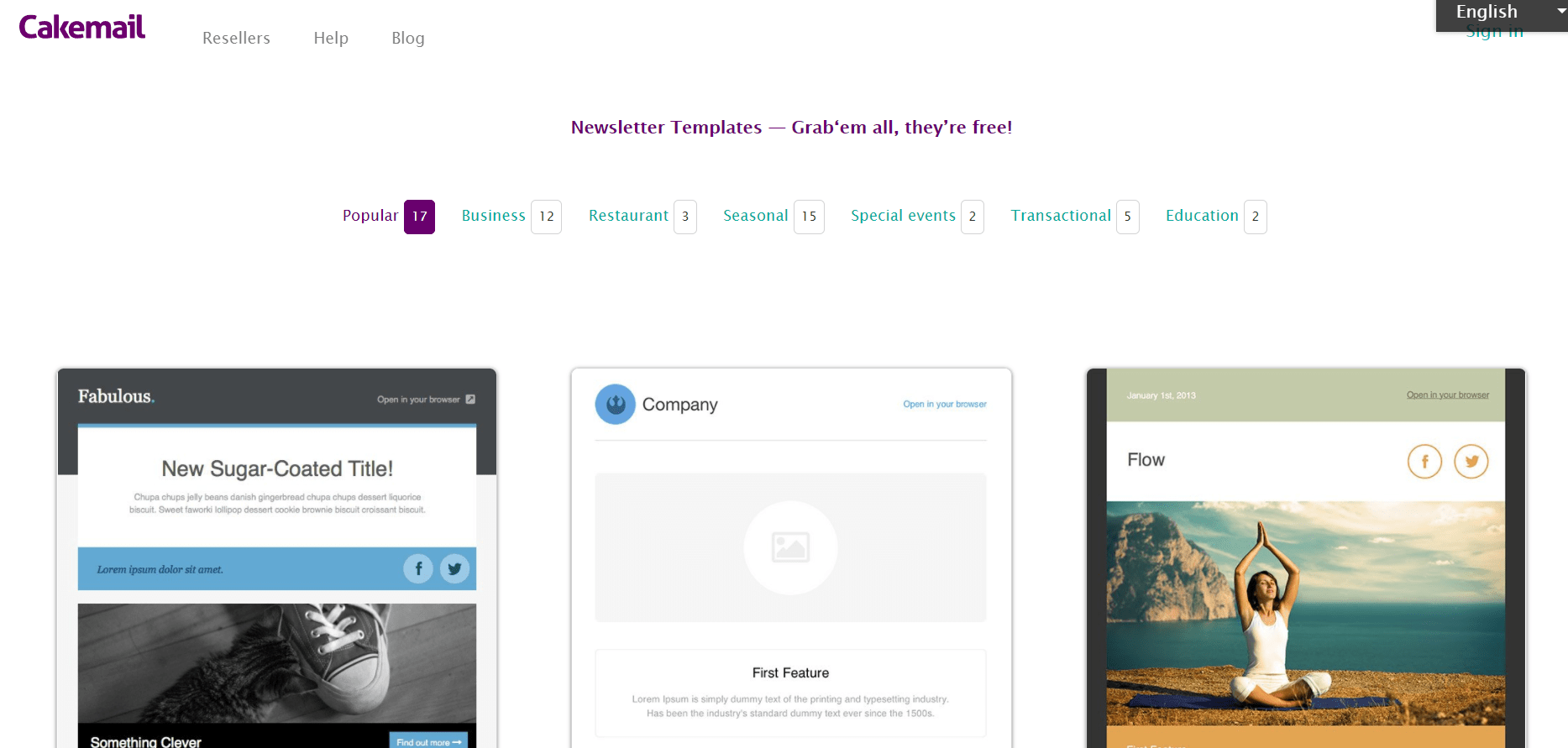 4. Template Free Readymade Templates 
They have a big range of free HTML, five templates that have been professionally designed to match up with all your needs. 
All you need to put effort is simply choosing a template, downloading it, and customize it according to your choice. They have more than 150 HTML templates for free. 
5. Bee Free Email Templates
The Best Email Editor or BEE is very much in use online at beefree.io and embedded into more than a hundred SaaS applications. You have more than 200 free email templates that are HTML-ready and responsive. 
Once you have signed up at their account, you can use them for free and work with free templates and download them as well.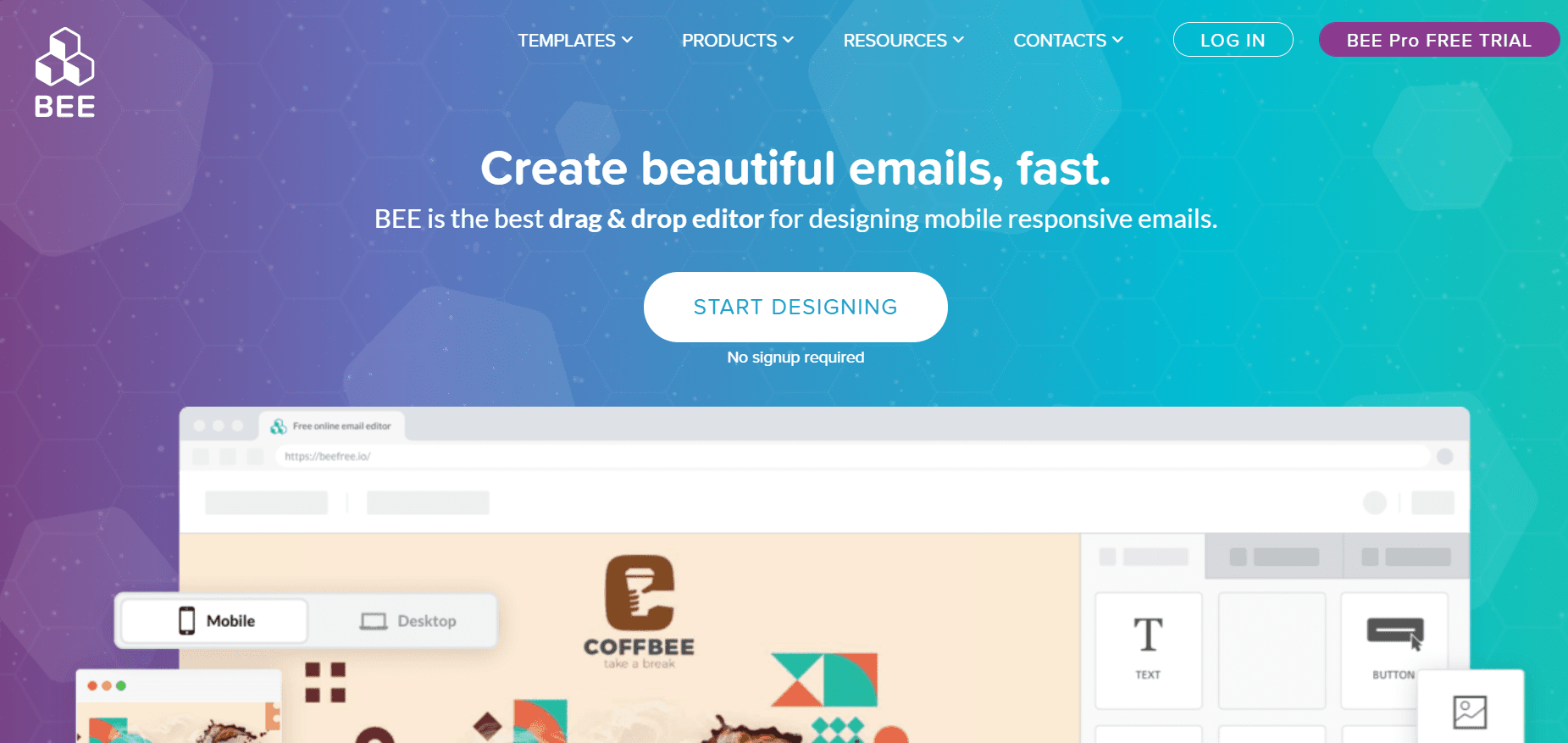 Bee Free Customer Review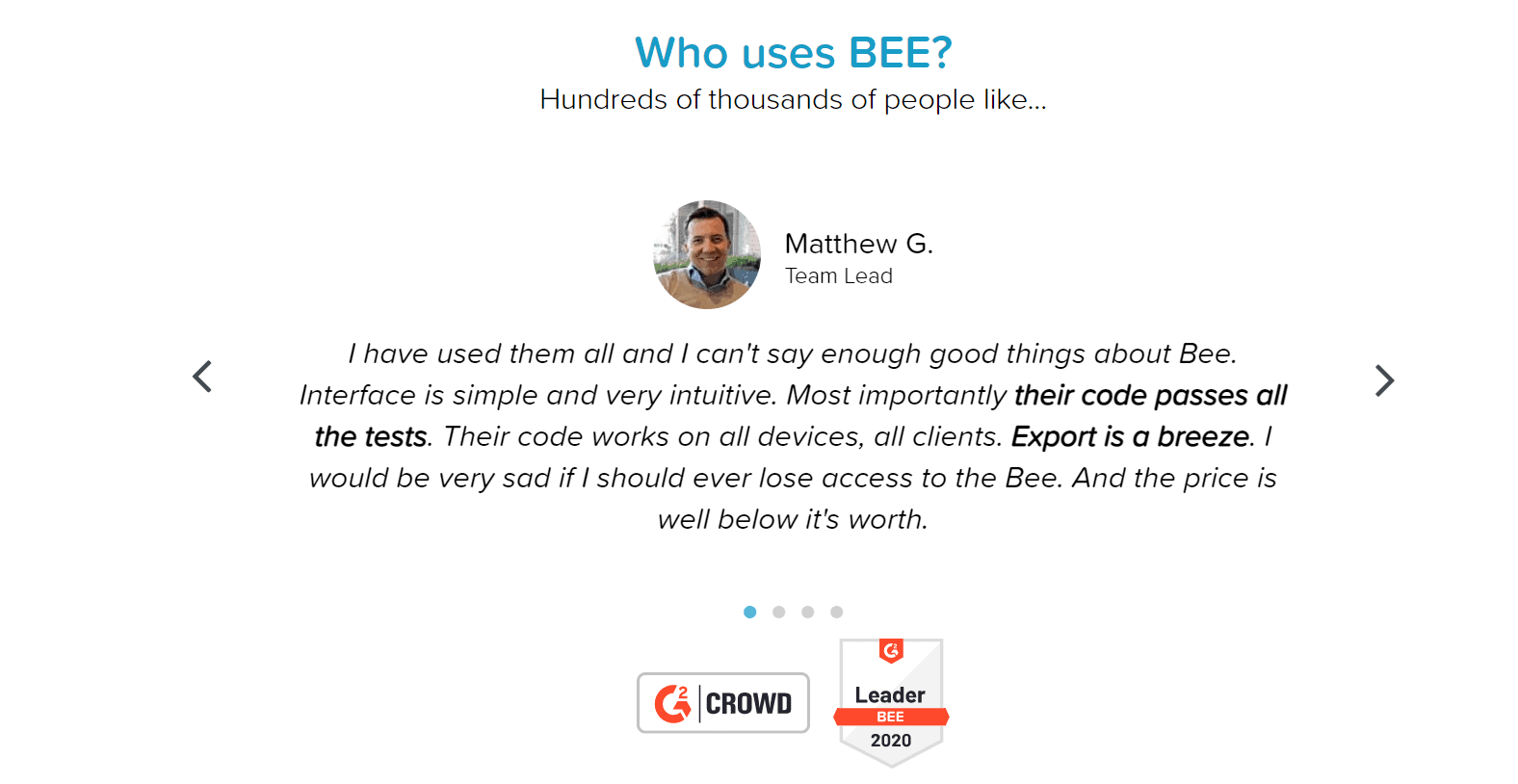 They give you a massive range of email templates that are free and worth $131. These are for MailChimp, Exact Target, Campaign Monitor and Salesforce Pardot, and Marketo. People who use these email marketing solutions can have their email templates for free. 
You can have their email template samples for free.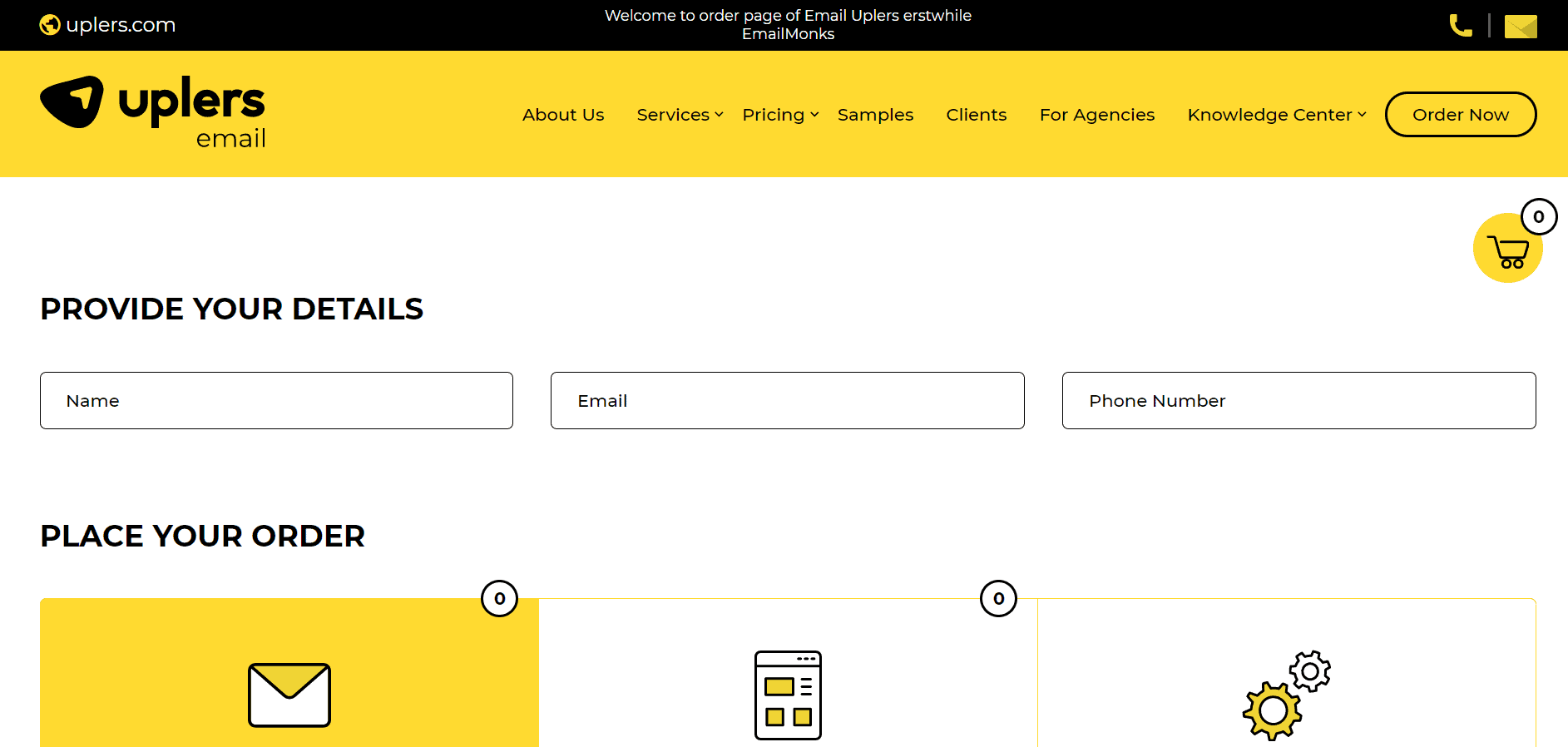 A very popularly used email marketing software that is used by more than 250k companies worldwide. 
They give you a ton of free email templates that are very much responsive and customizable. You can edit and optimize them accordingly. 
Find all kinds of templates that are discounted and suit your brand style.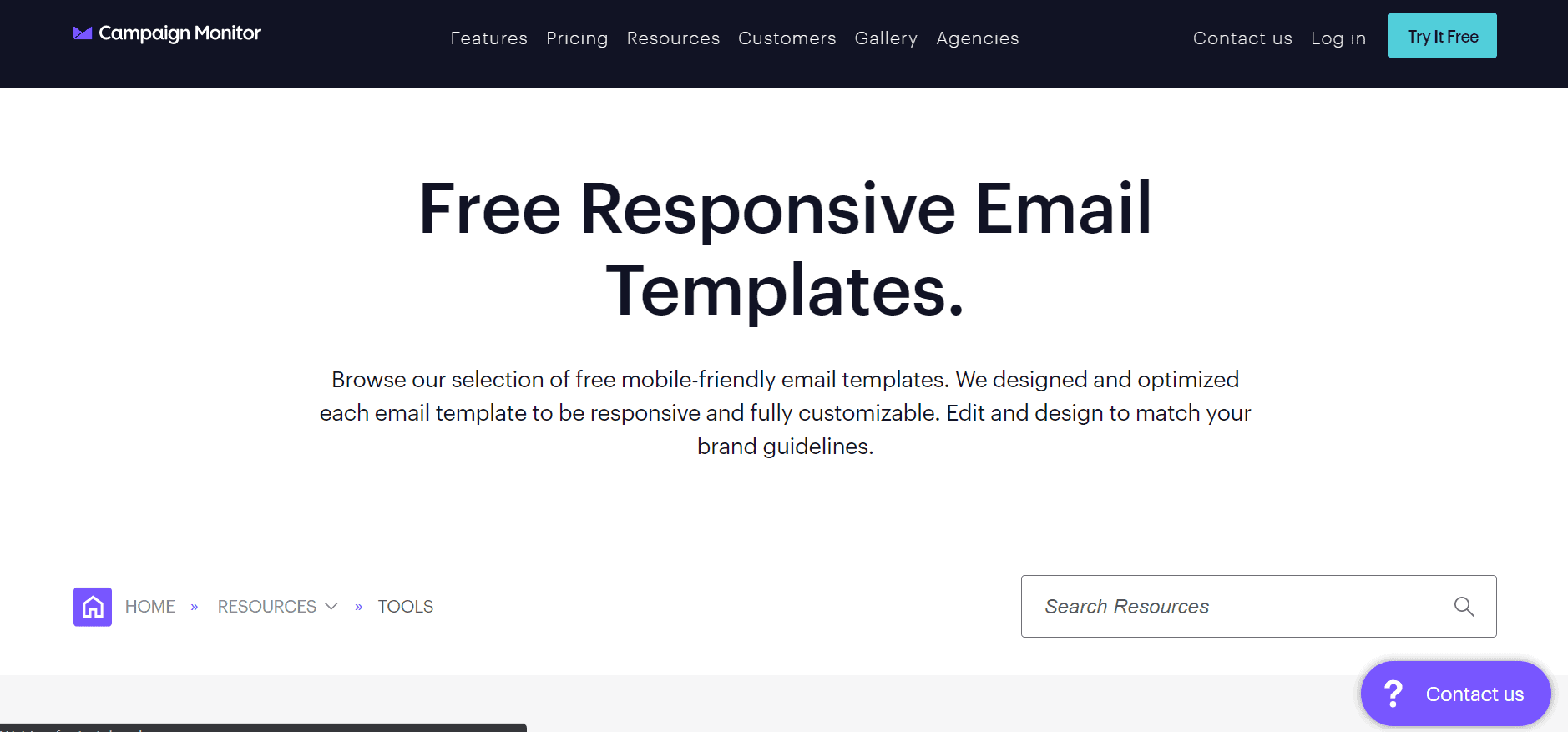 They give a ton of free responsive email templates that you can download for free and edit accordingly. They are straightforward from the look and give your emails a very professional appearance. 
You don't even have to sign up or anything. Just pick your favorite template and use them all you want.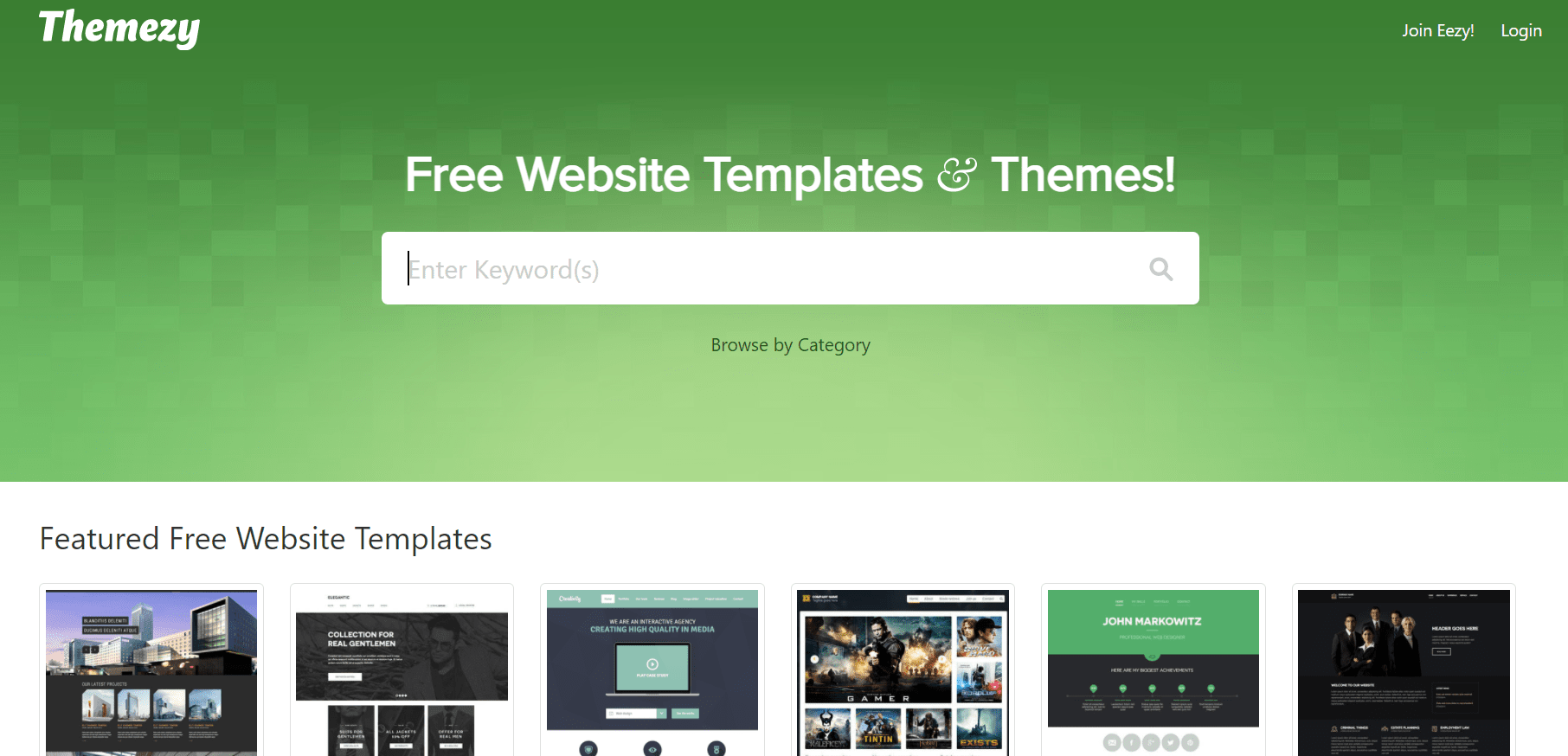 9. Open Source Email Templates from Dyspatch 
This one gives you free, responsive, and community-driven templates that you can customize and edit. They are relatively easy to use and customize with their HTML email builder for free usage. 
You have to sign up for their account, and then every step is free. Download and use all you want.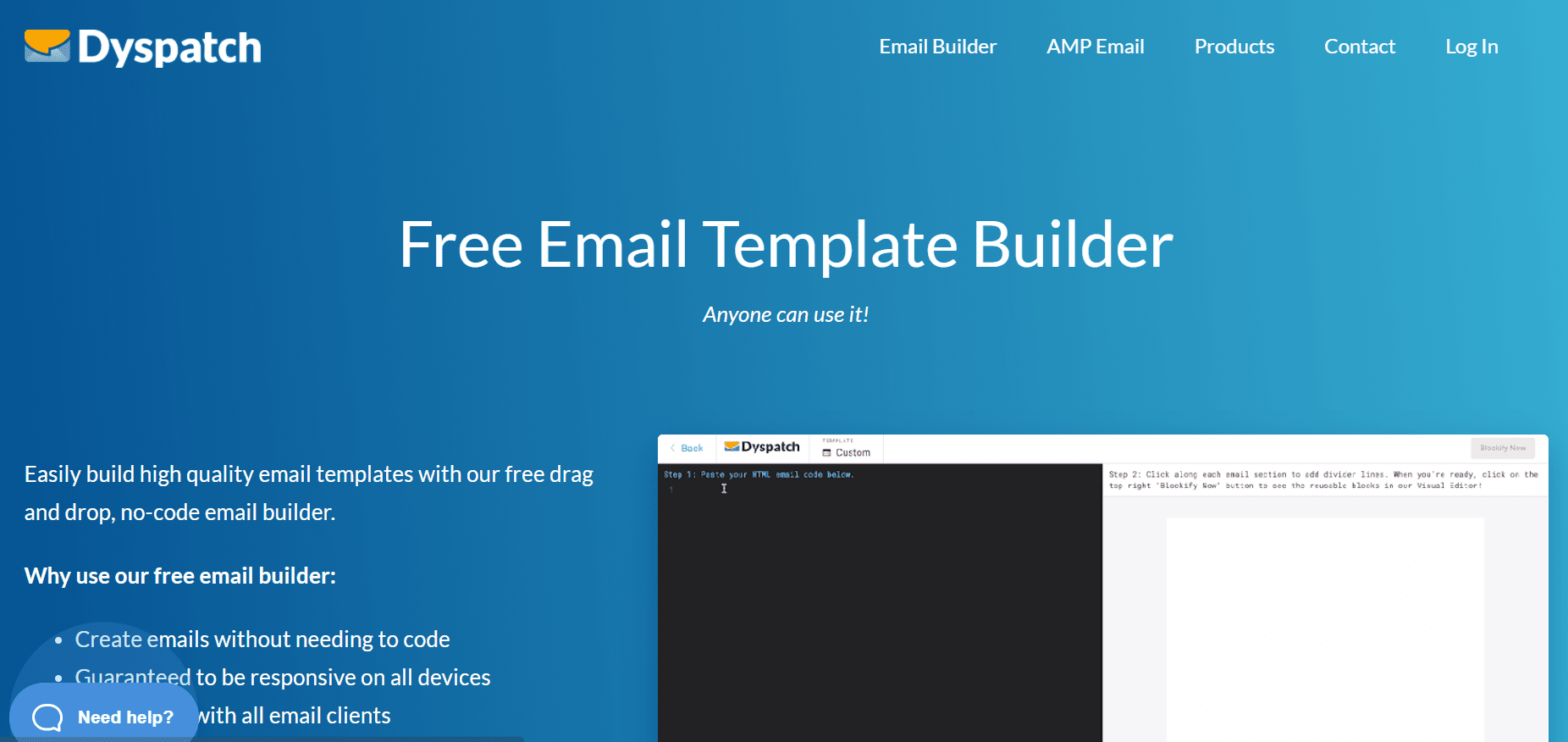 10. Chamaileon Free Email Templates
Another such collection of free templates where you can find all sorts of email templates. You can use them for all kinds of email marketing like a newsletter, email campaigns, and transactional emails, and so on. 
You need to first register with them to use them after. Login after registering and download all kinds of free templates and use them for your email responses.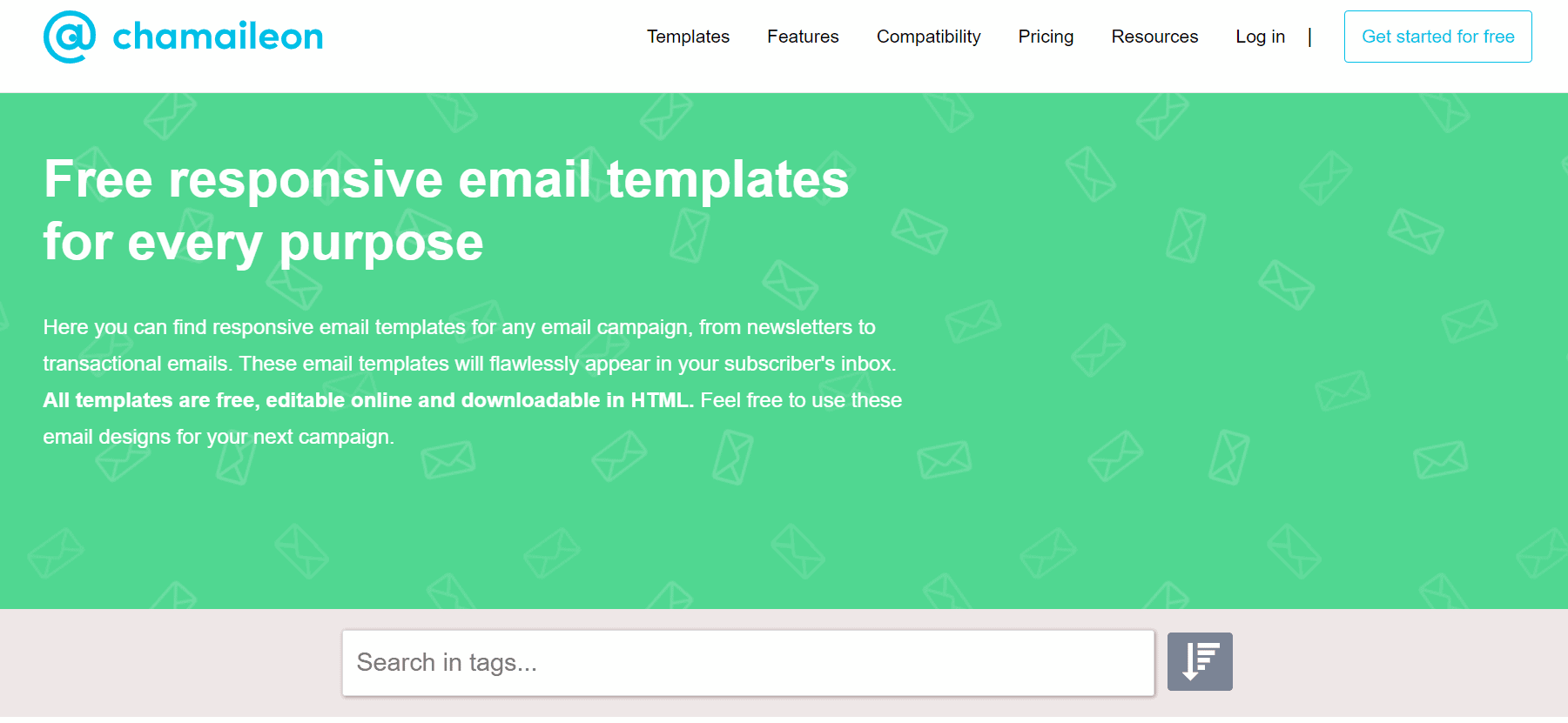 Absolutely free and customizable. You can download all of their templates from their website. Design your emails and newsletters all you want and also get three tutorials free on email design.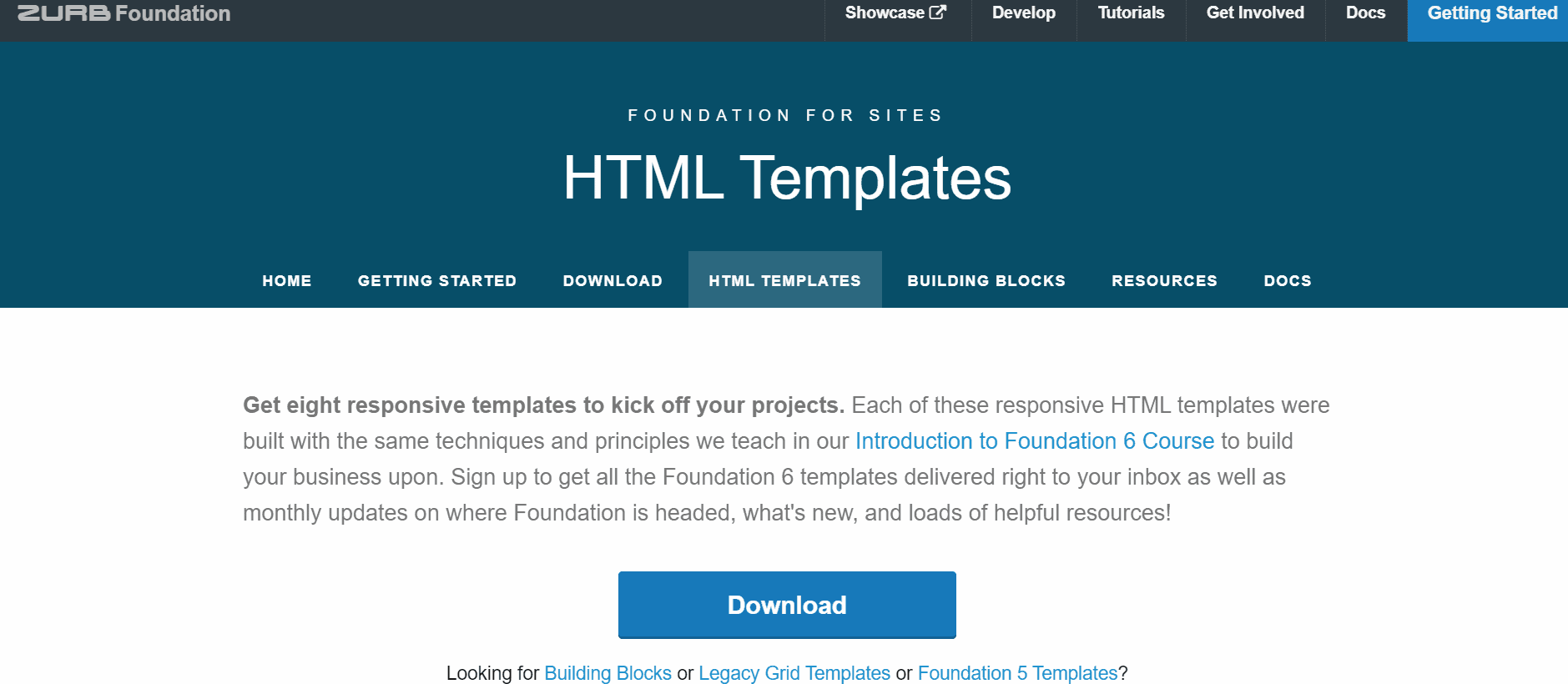 12. Cerberus Free Email Templates
They give you an attractive collection of free email templates of HTML that are fluid and elegant. You can customize them and load and edit across all your devices. 
They work effectively in Gmail and Outlook as well. You will have to sign up with GitHub first or join directly if you already have an account. 
They give you a lovely collection of absolutely free HTML email templates. They are perfect for all email newsletters and email marketing campaigns. 
You can customize them and use them across various niches.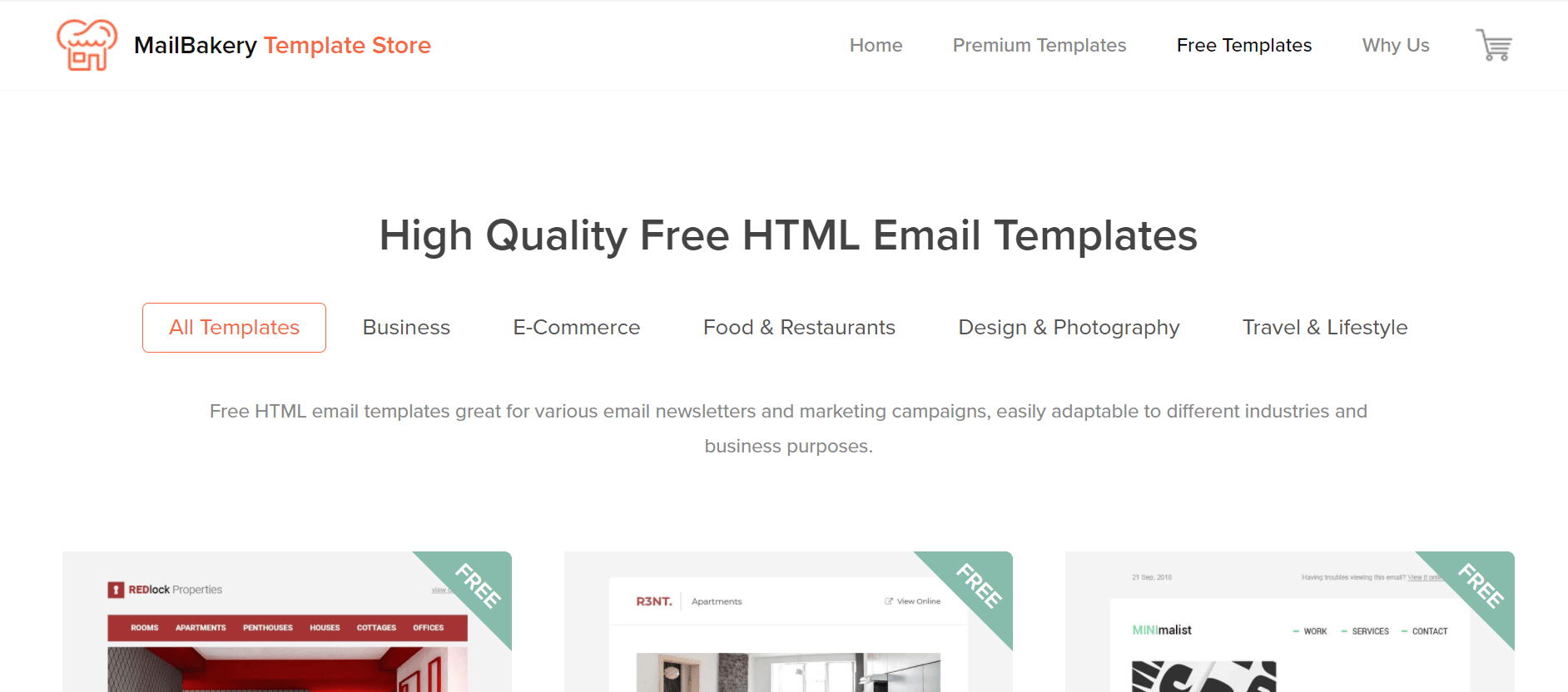 Find responsive email templates for free here. They give you more than 130 free templates that are very easy to customize. 
Their templates look stunning and give effort on call to action and are best suited for sending promotional offers during the holidays or weekends.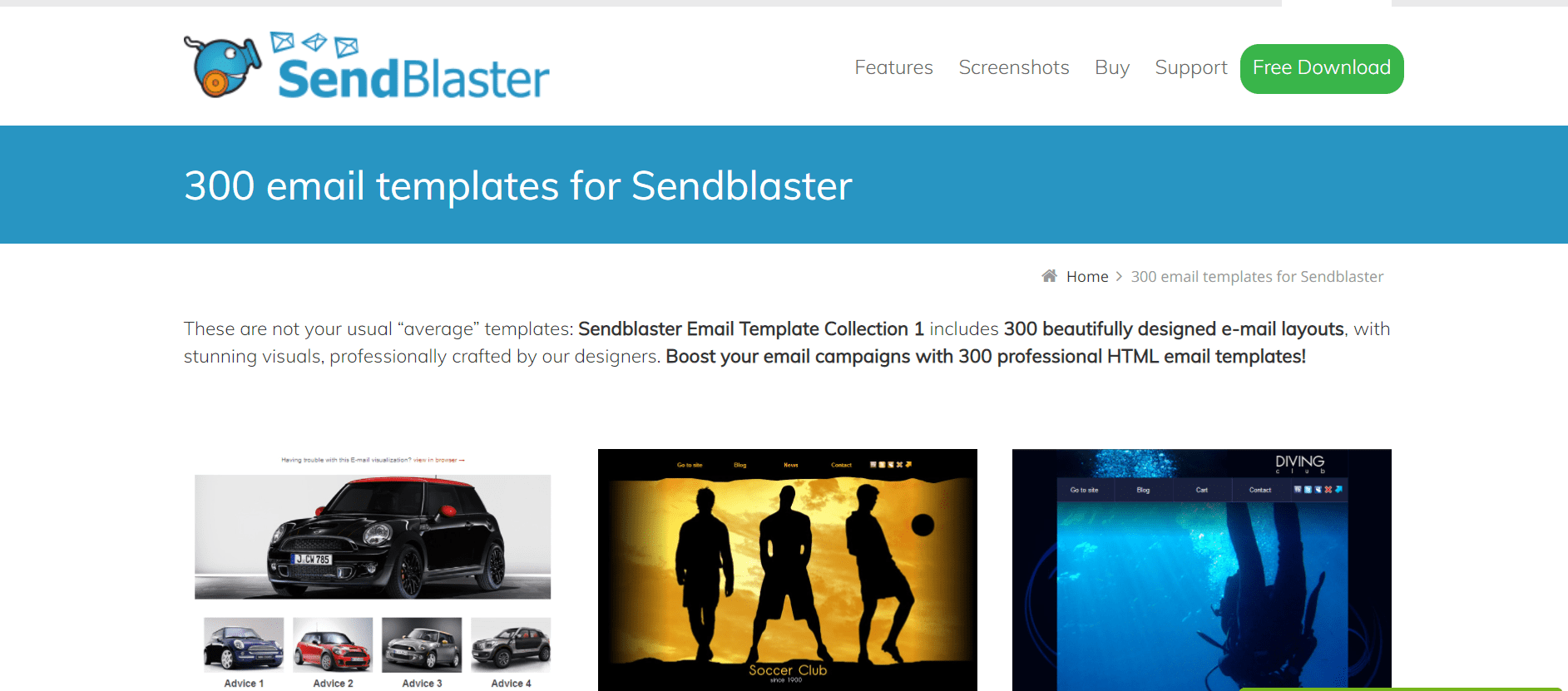 15. Rigo From Envato 
Grab a lot of themes and plugins tools. They also give you free responsive email templates that are very easy to use and customize. 
It is totally responsive and gives you access to unlimited colors and documentation to customize its HTML without tags version.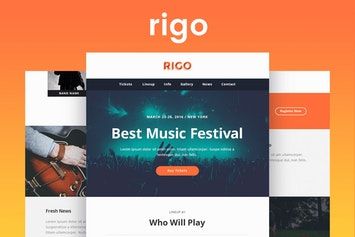 Look Out for these Points 
Always consider and check if your choice qualifies these checkpoints. 
Are they responsive? 

Do you think they are easy to use and customize? 

Have professional sites created them? 

Is their delivery rate good enough? 

The pricing 
If you think they qualify these points, you are absolutely good to go! 
Quick Links:
FAQ's | Responsive Email Templates
🔥Are Mailchimp templates responsive?
Whether you're starting from scratch and coding your email from the ground-up or you want to start out with some pre-built templates, Mailchimp has a few options to choose from. These emails are all responsive, and you can use the drag-and-drop email designer to build them to suit your needs. …
Litmus Free Responsive Email Templates on Social media
We're thrilled to announce our latest updates at Litmus! 🎉 What's new?

✔️ Drag-and-drop modular building in Visual Editor
✔️ Litmus Extension support for @AdobeCampaign Standard
✔️ ESP Syncing for @HubSpot

Learn more about our latest updates ➡️ https://t.co/cX1NlbMiyS pic.twitter.com/5VFgpNMBwx

— Litmus (@litmusapp) April 28, 2021
MailChimp Free Responsive Email Templates on Social media
She's a Sri Lankan born, Dallas-based, retired teacher and mother. She's also crazy about basketball. Meet "The Unlikely Fan" who knows a thing or two about hoops.

Catch the 2021 #SXSW Selection now on @Mailchimp. https://t.co/BFwRpHfjjJ pic.twitter.com/ss1D7c2Pzm

— SXSW (@sxsw) April 29, 2021
Cakemail Free Responsive Email Templates on Social media
No matter the industry you're in, incorporating transactional emails can give your brand the boost it needs to make a mark on the market.
More on our blog!https://t.co/p3K9dCxE5L#EmailMarketing #transactionalemail #transactionalapi #email #emailapi

— Cakemail (@Cakemail) April 22, 2021
Campaign Monitor Free Responsive Email Templates on Social media
Together, @Salesforce and Campaign Monitor are greater than the sum of our parts. Find out what makes our integration the best out of any #ESP on the market on the @appexchange. #bettertogether #perfectpairings Register here: https://t.co/xjgFqCcXLR pic.twitter.com/yKr7omSHRM

— Campaign Monitor (@CampaignMonitor) April 2, 2021
 Open Source Email Templates from Dyspatch on Social media 
Looking for a role at a Victoria-based startup? We've got you covered with this curated list of open tech & related positions -> https://t.co/34h2xTBBER #YYJTech #bctech #hiring #remotework

— Dyspatch (@getdyspatch) April 14, 2021
Chamaileon Free Email Templates on Social media
We are looking for junior frontend and backend developers with whom we can geek over the world! We are a remote company, but we prefer people from our timezone.
🔗 https://t.co/I8EA9VtC2J
Please help us with a RT.#javascript #javascriptjobs #frontenddev #backenddev #emailgeeks pic.twitter.com/7ayqL5vzmI

— Chamaileon (@chamaileon_io) March 12, 2021
MailBakery Templates on Social media
🍀 17 Clever St. Patrick's Day Email Campaign Examples https://t.co/C1Wmyqjf3s #EmailMarketing #emaildesign #inspirational pic.twitter.com/SSqcP1CXwx

— MailBakery (@MailBakery) March 11, 2021
SendBlaster Templates on Social media
How to Steal Your Email Subscribers' Hearts This Valentine's Day [Infographic] https://t.co/9T8Joge8EB <3 pic.twitter.com/Ml9CVz1NHc

— Ann Handley (@MarketingProfs) February 7, 2018
Rigo From Envato on Social media
Let's get illustraight to the point! From animation to crafty collages, here are our top illustration trends for 2021. https://t.co/4igEjB3xmO pic.twitter.com/EtdpMOqrKq

— Envato (@envato) April 27, 2021
Litmus Free Responsive Email Templates Popular Video
MailChimp Free Responsive Email Templates Popular Video
Cakemail Free Responsive Email Templates Popular Video
Bee Free Email Templates Popular Video
Email Monks Email Templates Popular Video
Campaign Monitor Free Responsive Email Templates Popular Video
 Open Source Email Templates from Dyspatch Popular Video 
Chamaileon Free Email Templates Popular Video
Zurb Foundation Templates Popular Video
MailBakery Templates Popular Video
SendBlaster Templates Popular Video
Rigo From Envato Popular Video