Both GeneratePress and Genesis are WordPress themes known for their speed, flexibility, and small footprint. These two themes have also been created with SEO in mind. Let me compare GeneratePress vs Genesis in this post to help you decide which one to use.
And now, you are here because you would like to know which one is the best for you given the needs you are looking for along with your wants?
Well, luckily, we are talking about the severe competition between both these platforms and how each of them will bring rainbows and unicorns into your life! 
Given the circumstances, you can say that I have used both these platforms and each one of them has proved to be immensely useful to me.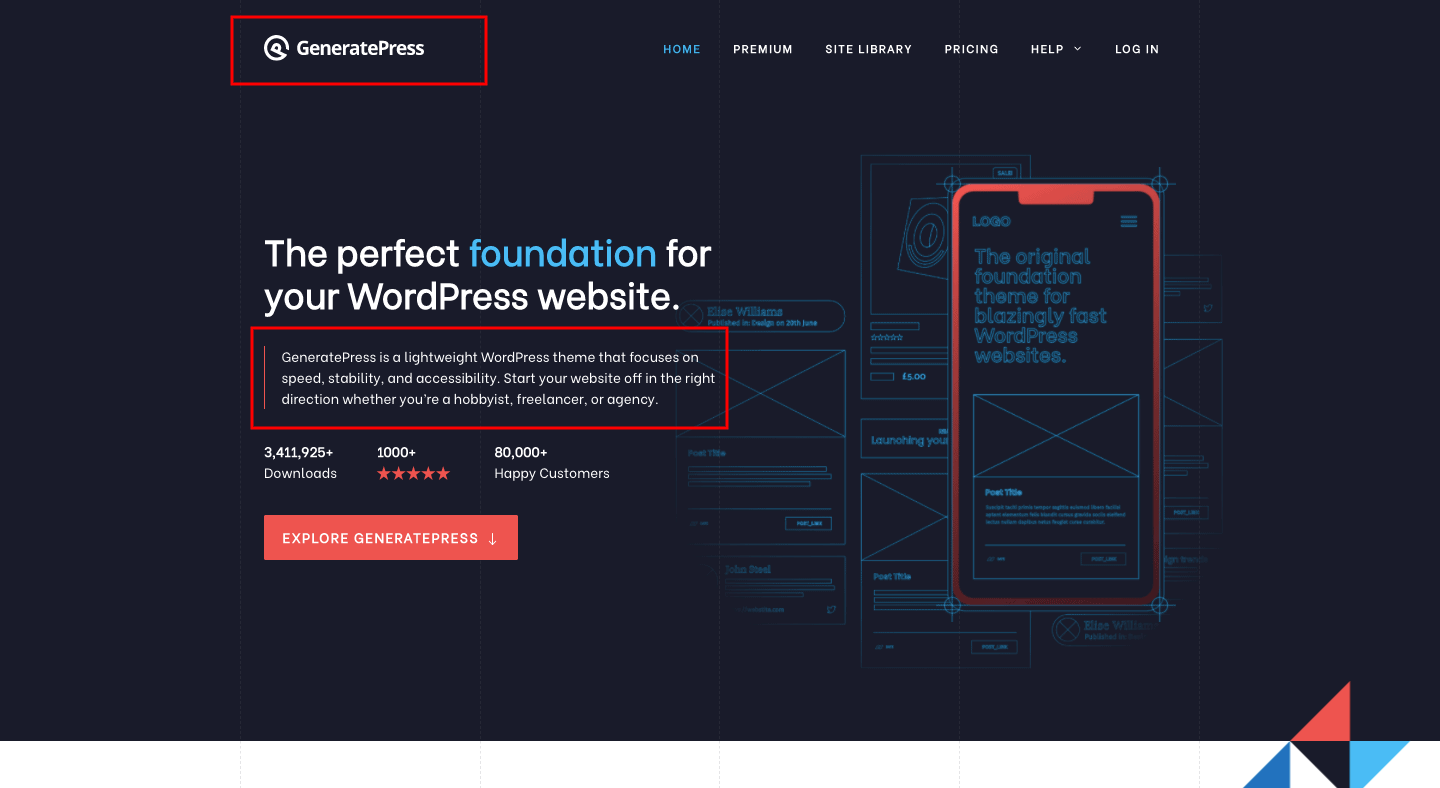 Although there were different things they could help me with, I found both these platforms useful. 
But if you are not sure about what exactly you are looking for in software, no problem, that is exactly why I'm here! But let me assure you, each platform here will help you in its way, and now, you should choose which one does it better.
Overview Of GeneratePress vs Genesis Theme: 
Which Theme Is The Fastest And Performance-Optimized? GeneratePress vs Genesis 
GeneratePress Performance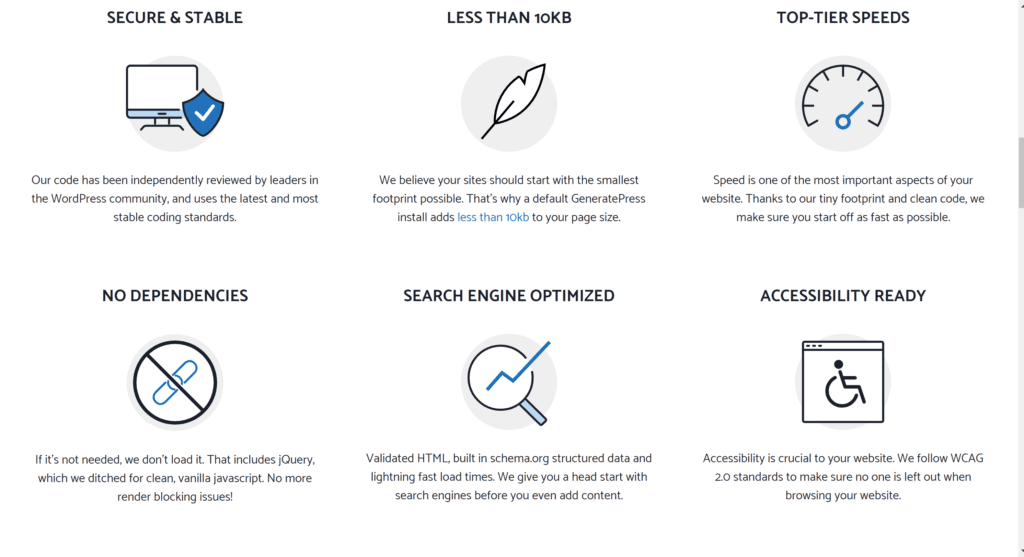 This platform is well optimized for speed and SEO. It reacts well and on time if a proper, good response time server is used. Luckily, most of the features you require come integrated into the theme itself. 
I have not encountered any delays due to the app, plus, since everything is already present here, you can simply just use the platform without worrying about any hassles involved in installing another plugin. 
Fortunately, you can say that the speed and performance offered by GeneratePress are amazing and extremely helpful too! 
Genesis Theme Performance
When using this platform, you would have to download many plugins that can be used for various things. This is because how Genesis lacks an option for customization. 
If you are not a coder, like me, you will have to download too many additional plugins to make simple changes.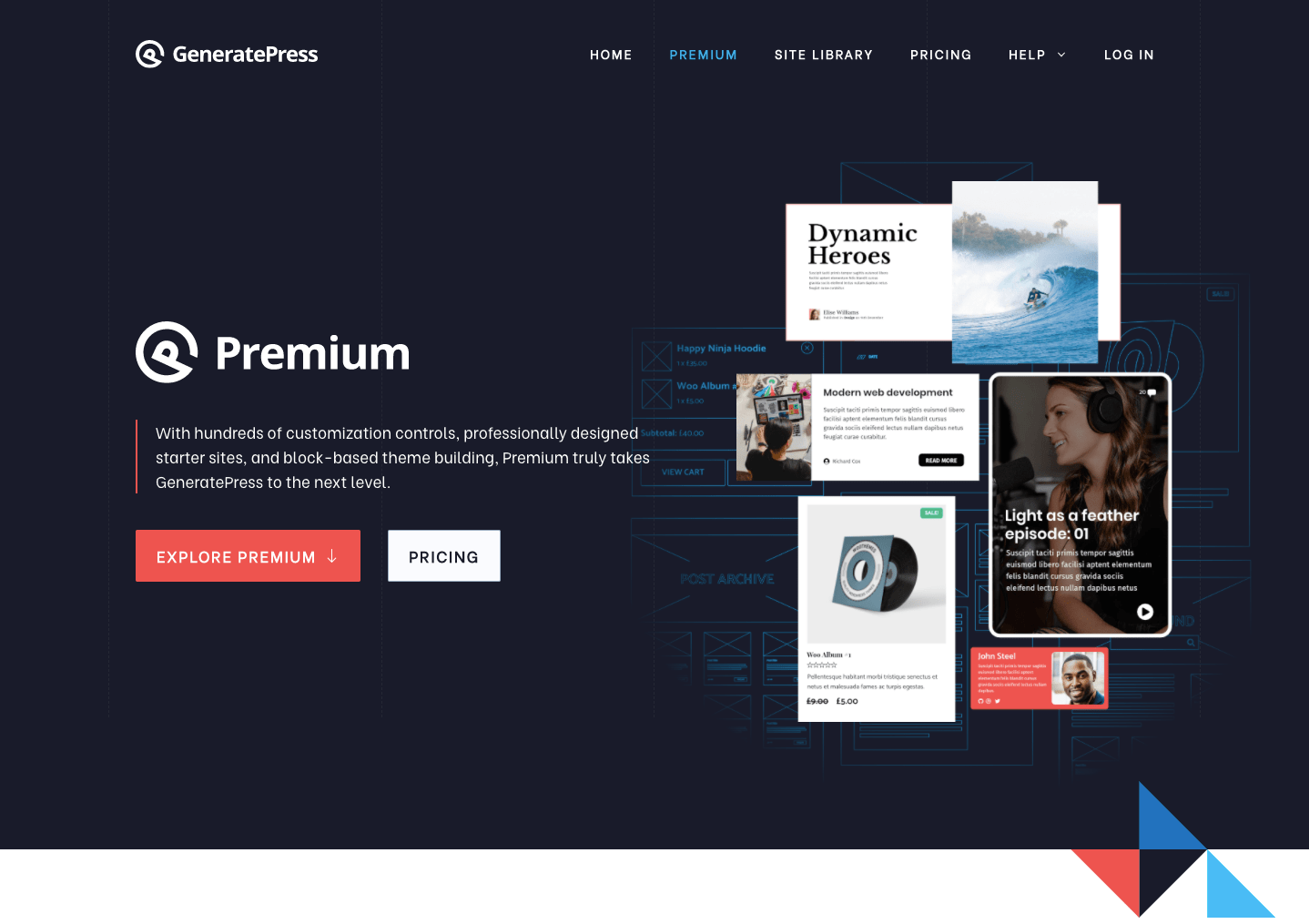 One would need additional plugins to get the same features offered by GeneratePress on Genesis. 
Along with the plugins, you would have to buy and install the child theme offered which can cause your site to slow down by a valuable rate.
Features Of GeneratePress And Genesis Theme: 
Both these themes have excellent performance and that is always the first feature one should look at. But to make things harder, the platforms fight hard to provide the best performance. 
But since that is not what is happening, we have to look at the other features that come with each platform to determine which one is a better brand. But keep in mind that not all the features mentioned here are the same. 
Well, This means that you should remember what you want on your web page and compare accordingly. Now, let's get to the features! 
Extraordinary Features Of GeneratePress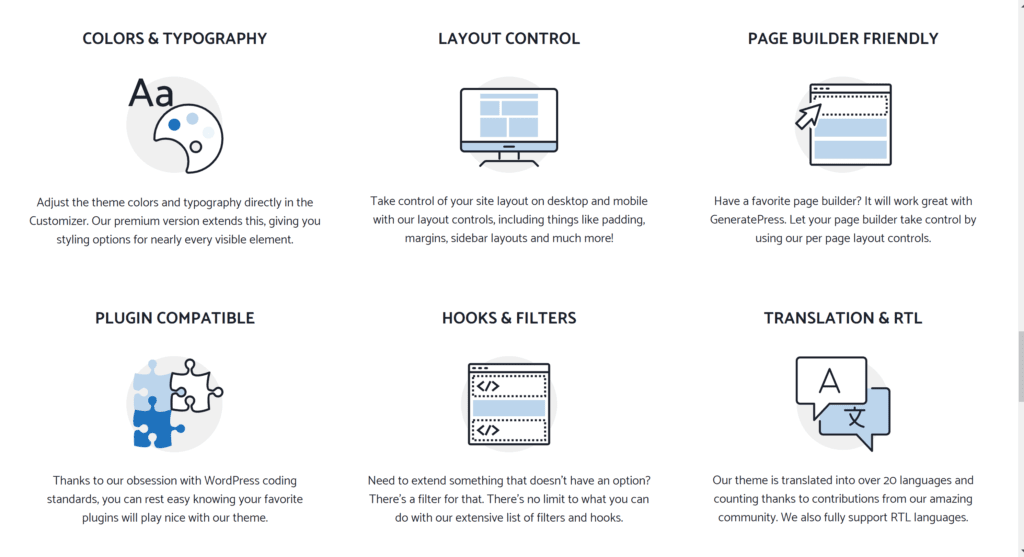 There is an option to go freemium on this platform, which means you can choose to either purchase the software to get additional features or use it for free with fewer features. 
Importing and exporting– you can import or export the settings of your WordPress with just a few clicks. 
Blogs– you can also write blogs using the gride lines, Alignments, Columns, and a lot more. 
Disabling elements– if you are not fond of a particular element on your website, you can simply disable it, giving you total control of your page.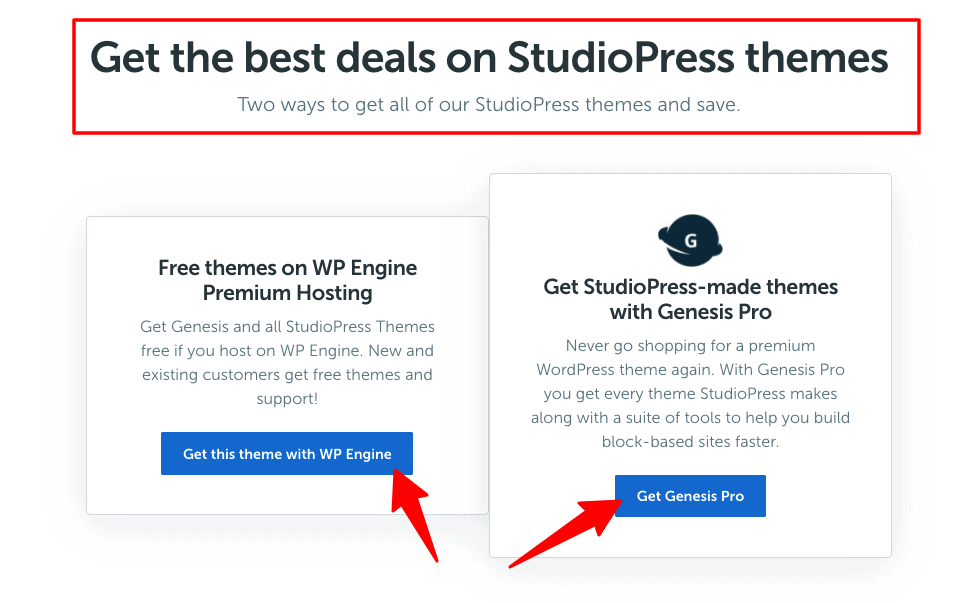 Header page- you get many cool options but one of them is adding an image or customized text in the page header with the entire screen. 
Sections– you are allowed to create sections on the website. 
Copyright– you are allowed to delete the copyright or edit it according to your liking. 
WooCommerce– the theme has been integrated with WooCommerce to provide you the best results. 
Site library– you get access to the demo site in three simple steps. This will aid you in designing a web page much faster and more efficiently. 
Features of Genesis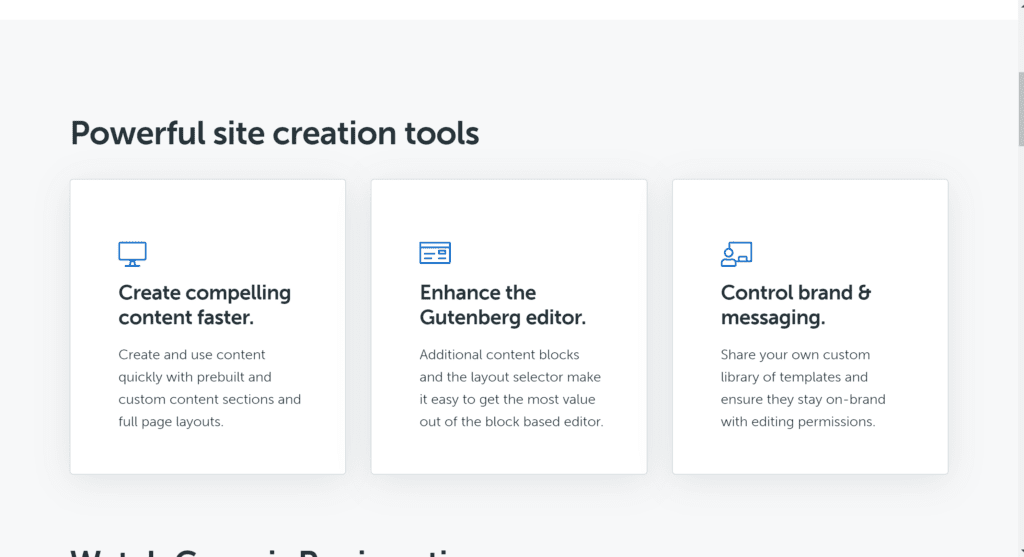 Pros and Cons Comparison:
An important factor of both these platforms is how it benefits and disadvantages you. Disadvantages are equally as important as the advantages, so, remember to keep that in mind when reading this. 
Generatepress
Pros 
The number of websites you can use is unlimited. 
You get access for a lifetime with a one-time payment. 
It is SEO compatible, which is a huge advantage. 
It also supports the child theme. 
The entire software is extremely lightweight and incredibly fast. 
Also, it is super stable and secure when using. 

You can use this platform on any web page you want and it will give the best results. 
Another big go is that it is mobile responsive, making things easier for those of us who are busy most of the time. 
You get a good deal of support and the platform is simple to put to use. 
You get a money-back guarantee for 30 days in case you are not satisfied with the product. 
There is a nice support team that consists of developers to help you out. 
I found it helpful when I got access to the Site Library. 
Cons 
The free version has limited features to use.  
It is not exactly suitable for sites that need to keep up with today's fashion. 
Genesis
Pros 
The performance is pretty respectable here. 
You get multiple options for layout. 
The options for customization are present.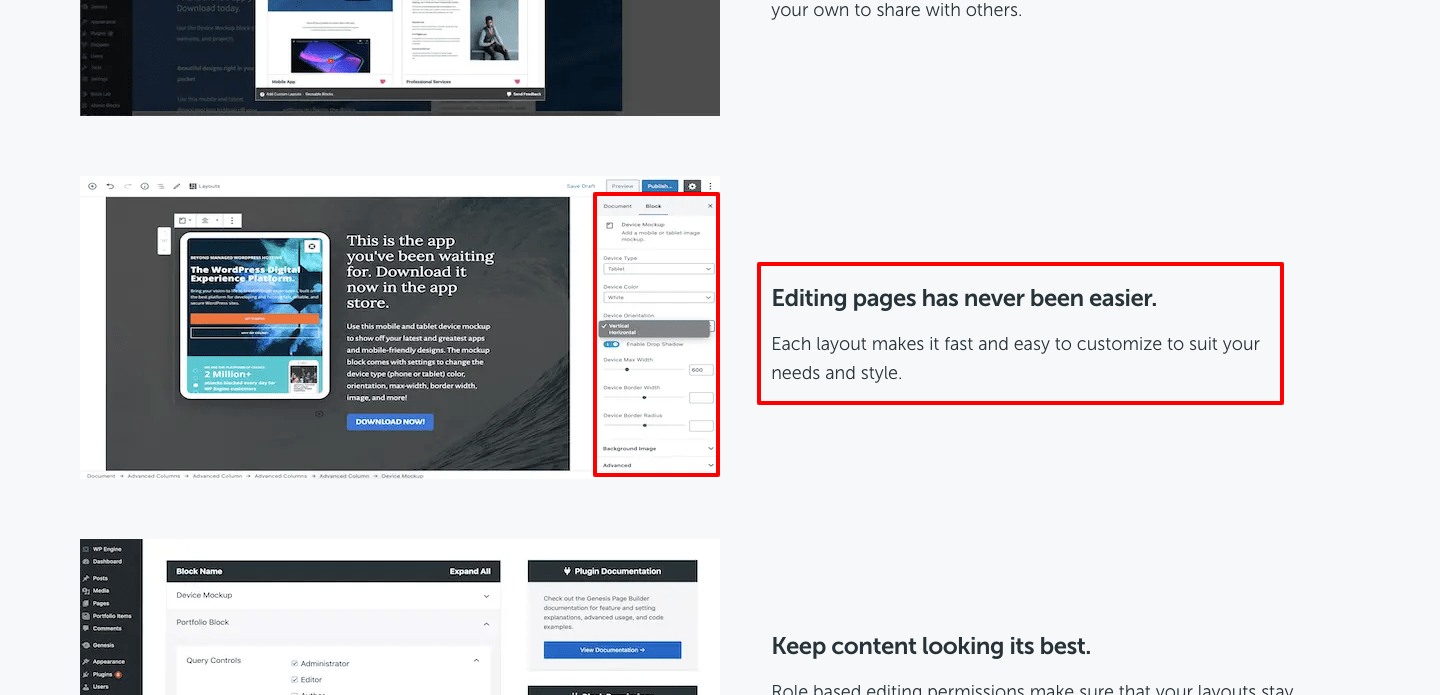 There are pre-made templates you put to use. 
There is a good deal of support. 
The web page speed is noticeably amazing.
The design of the webpage is simple and sophisticated. 
Cons 
The options for customization are limited. 
You have to separately purchase the child theme. 
The features are pretty limited. 
It has not been managed to set a couple of options one would like. 
The prices are not affordable. 
To make changes, third-party plugins are necessary. 
Reddit Reviews on GeneratePress vs Genesis:
What does reddiy user feel about Genesis vs GeneratePress comparison.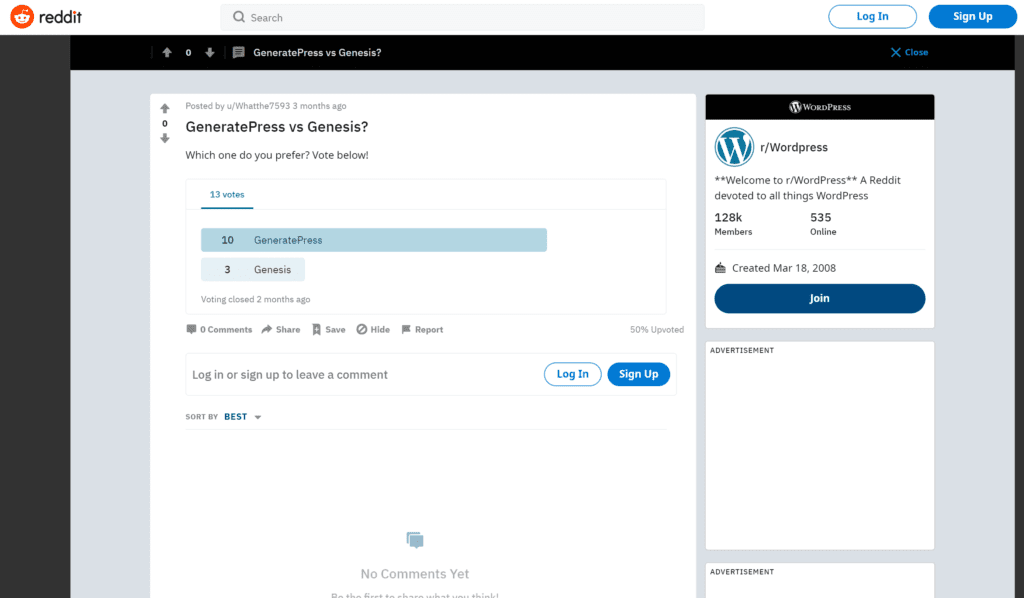 Generatepress Real Customer Testimonoials And Reviews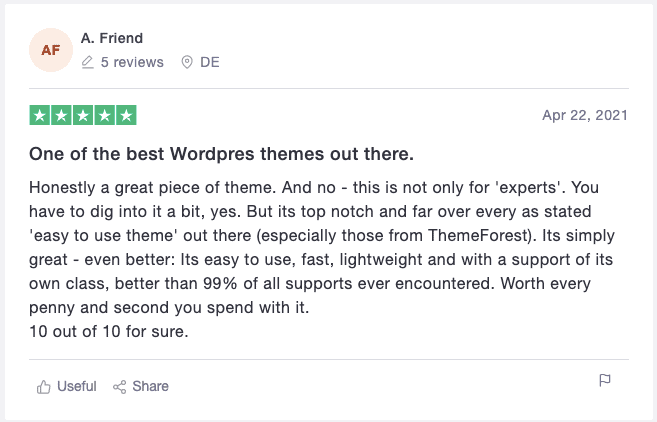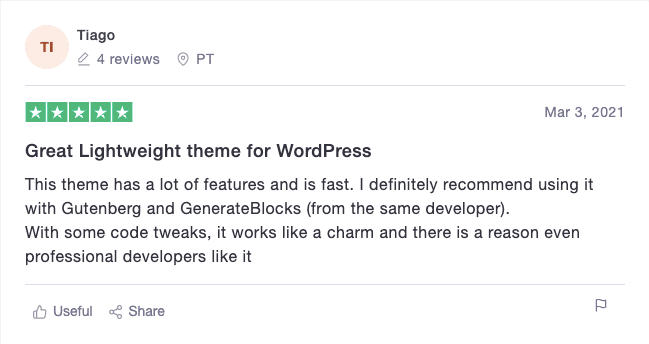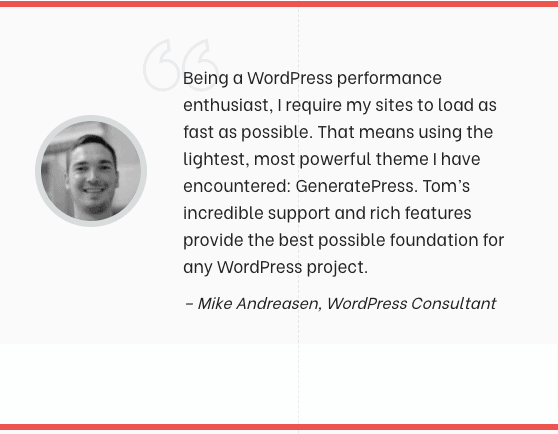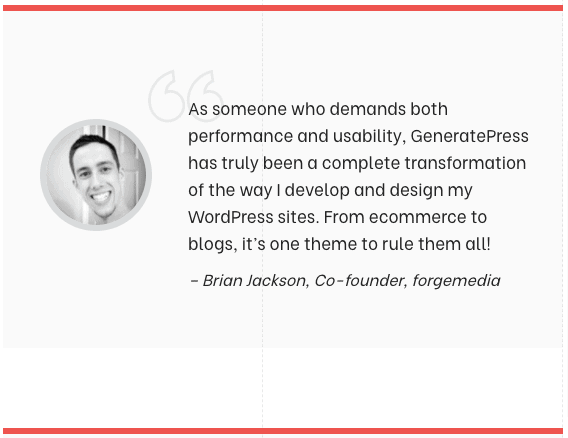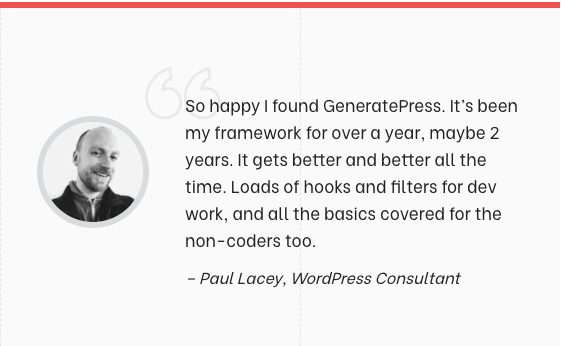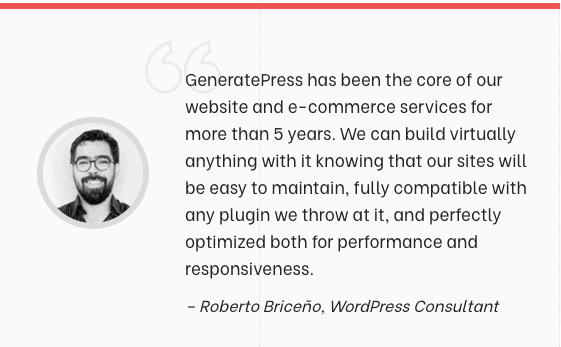 FAQs Related To GeneratePress vs Genesis: 
✅ Can you say that both these themes SEO friendly?
That is a definite yes since both the platforms have been thoroughly optimized for SEO. GeneratePress and Genesis have a proper and neat design and also have a lightweight code to make things much easier.
💲 Can these themes be used for free, if not, what is the least pricing at which one can purchase them?
No, not both the software provides a free version, only GeneratePress does. But the least price at which you can buy GeneratePress is $39.95 and Genesis for $59.95.
💼 Is it required to use the Child theme with these platforms?
If you think about it, GeneratePress does not require you to use the child theme, although, it is okay to use it. But with Genesis, it is mandatory to use the child theme offered by them.
💥 Are these themes compatible with Gutenberg?
Yes, both themes are updated to make them compatible with the Gutenberg editor.
🎉 Can I use them with page builders?
GeneratePress can be used with any Page Builder but Genesis is not compatible with the page builders at all.
🏆 Which theme has more flexibility for customization?
GeneratePress offers more customization and flexibility when compared to Genesis.
GeneratePress vs Genesis Speed
Both themes do a good job in terms of speed and performance. And if you host them on a good server they have great loading speed and you won't notice any lag in the page loading.
Both themes are lightweight and well-coded, however, but the good thing about GeneratePress is that it suits almost all types of niches.

Its size is very small, which ensures better speed and operation. On the other hand, the Genesis framework doesn't compromise on speed or performance either, and you can easily use any subtopic and improve it according to your needs.
However, if you enjoy using more plugins and tools the subject can get a little heavier which can slow down the website. But it's rare with Genesis, so you don't have to worry about anything. The only suggestion is that you only use the plugins that are necessary for your website.
GeneratePress vs Genesis: Refund Policy
Generatepress
GeneratePress wants you to be completely satisfied with their theme. Please do not hesitate to contact us if you have any technical or sales-related questions. If you believe GP Premium isn't the greatest fit for your needs and have tried to resolve concerns with their support personnel, they want to make things right.
Simply contact us within 30 days after your purchase for a full, no-questions-asked refund.
Please keep in mind that the 30-day term starts on the day you make your first purchase. After you've been reimbursed, this policy does not apply to license renewals or future purchases.
Genesis
If you contact us within 30 days of purchasing a theme bundle, we will issue a complete refund. On request, we will refund the full amount you paid for Genesis Pro within 60 days of your purchase. After the first 30 days, there are no returns for theme package orders.
Conclusion: 
I haven't experienced any page load delays as a result of the application even though I've been utilizing both of these themes. Both of these themes have been optimized to the same degree for speed and search engine optimization.
You do not need to worry about the speed or the hassles involved in installing a separate plugin in order to accomplish simple tasks such as modifying the theme footer and changing the font colors when using GeneratePress because all of the features come baked right into the theme. This is in contrast to the situation in Genesis, in which you are required to do so.
It is my opinion that the speed of GeneratePress and Genesis are comparable to one another.
GeneratePress vs Genesis:
Genesis Shapers Update
The Genesis Shapers meet once a month for an hour to talk about the changing WordPress landscape and how it affects the Genesis community.
This Genesis shapers update is presented via video with the transcript for September 2021. Check out David Vogelpohl and Brian Gardner's presentation for an update.
Here's a link to a pre-release version of Genesis Blocks 1.3.0 (which is now available to everyone) that contains new mobile style options. More information is available here. What comments have you received so far if you had the opportunity to test 1.3.0 prior to the meeting?
Answer: Several Shapers tried the new mobile style options, and the most common request was for those controls to be expanded to work with Genesis Blocks blocks as well as the WordPress core block controls available in 1.3.0.
What plugins are essential for every WordPress site you create? Whether it's specific to Genesis or not.
This was a really popular topic! The Shapers' favorite plugins are listed here. WP Migrate DB Pro, Gutenberg, Yoast, EditorsKit, ACF, Redirection, Gravity Forms, UpdraftPlus, Akismet, AntispamBee, WPForms, WP Rocket, NitroPack, and PWA are all Genesis Plugins (blocks, accessible, etc.).
Question: Why do your clients or theme customers prefer WooCommerce versus SaaS solutions like Shopify? Is it possible to customize? Are you familiar with WordPress? Is it more convenient to manage content and commerce in one place? Other?
Answer: According to several Shapers, their clients come to them with stores that already have a shopping platform, and they just work with that. Others prefer WooCommerce to SaaS solutions because of the customization options. Ryan Murray is a headless eCommerce store builder. Anita Carter reported switching sites from Woo to Shopify and returning to Woo since Shopify didn't allow her to create the types of stores she was used to.
GeneratePress vs Genesis Framework Reddit Reviews
I know it depends, but I want to share some real Reddit tests to improve your understanding of what users are saying on these topics.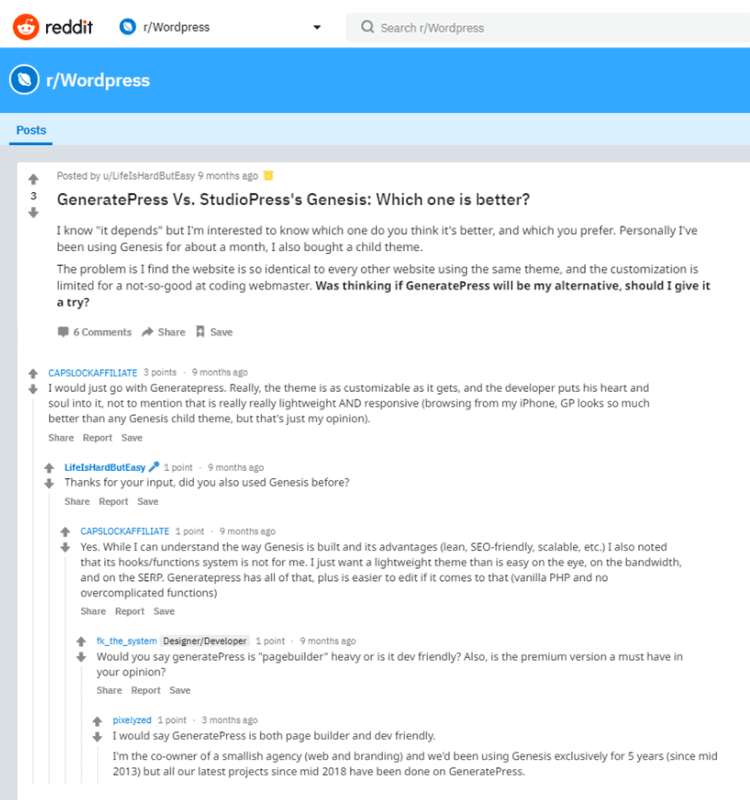 GeneratePress vs Genesis Conclusion: Who Wins The Battle In 2023?
As you can tell, the winner for me is GeneratePress. Let us do some calculations that will help me explain why, shall we? 
We will consider that we will be changing either of the themes after 3 years and that proves that Genesis costs about $100 for a one-time payment. You should keep in mind that this does not include the extra cost of the additional plugins you would have to install. 
Whereas GeneratePress costs you about $87.89 for three-year access. Plus, you can tell that this brand offers many features that make it worth the money. With a yearly fee, you get to use it on other limitless websites. 
On the other hand, Genesis needs you to involve multiple third-party solutions due to its lack of customization. This gets a lot worse if you are someone like me, that is, a non-coder.  
Whether the battle is of features or pricing, GeneratePress is seen shining like a diamond everywhere. This is nothing new because it has been this way since 2014. In terms of performance too, the former has proved to be slightly better than Genesis because of how it does not require additional plugins that can add up your expenses. So, to conclude, we can say that GeneratePress has proved to be better than Genesis if you are looking for a WordPress theme. 
GeneratePress theme and GP Premium plugin Installations
Setup and Customize the Genesis Framework – WordPress Tutorial
How To Use Any WordPress Page Builder With Genesis Theme From Studiopress