In this article, we have featured GeneratePress vs Kadence. Tom Usborne's GeneratePress theme is well-known for being one of the fastest, lightest, and most adaptable WordPress themes available.
With over 3,000,000 downloads and over 1,000 5-star reviews in the WordPress theme market, it's clear that GeneratePress is one of the most popular and well-rated WordPress themes ever made.
Not to mention, GeneratePress 3.0 was recently released, which included a number of performance improvements such as switching to SVG icons instead of an icon font, using flexbox for layout options instead of legacy floats, and Unsemantic Grid, and reducing the number of CSS files loaded.
You can also, check out our latest and in-depth article on GeneratePress Review.
GeneratePress vs Kadence 2023 | Overview
GeneratePress Overview: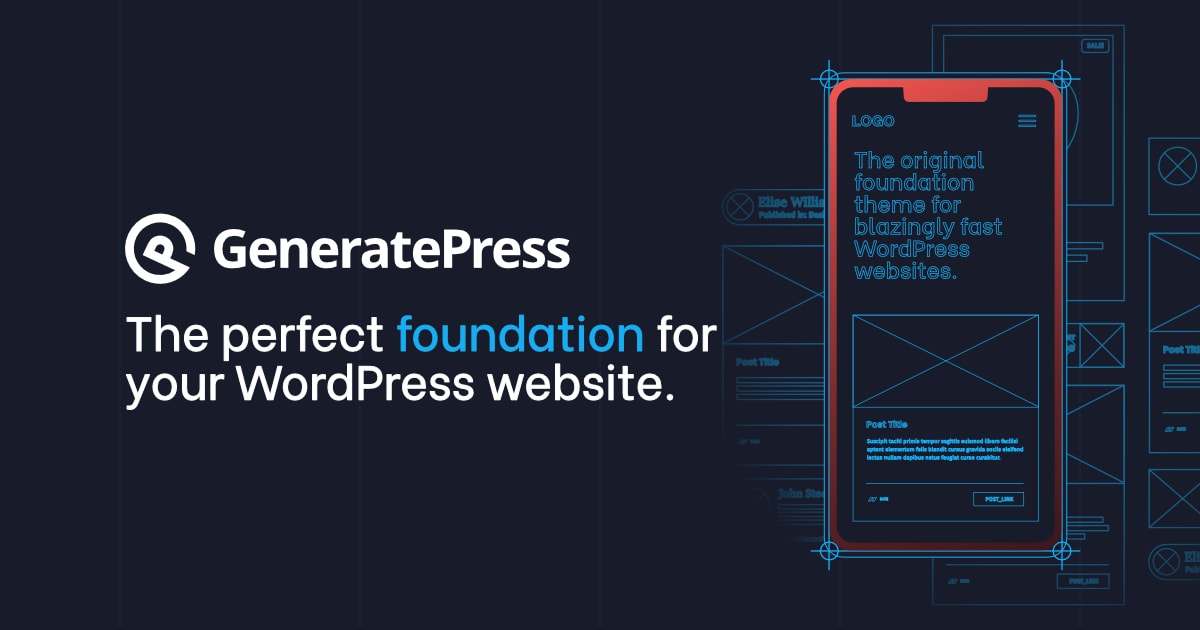 Generatepress is a popular WordPress theme that enables you to build your site on a solid foundation with a primary focus on speed. If you're thinking about creating a website but aren't sure which platform to use, you should start with WordPress.
WordPress is an SEO magnet that outperforms everything else. To get the most out of your site, you must have the proper setup, including Themes and Plugins. And this is where Generatepress comes in. It enables you to create visually appealing sites without sacrificing site speed.
Kadence Overview: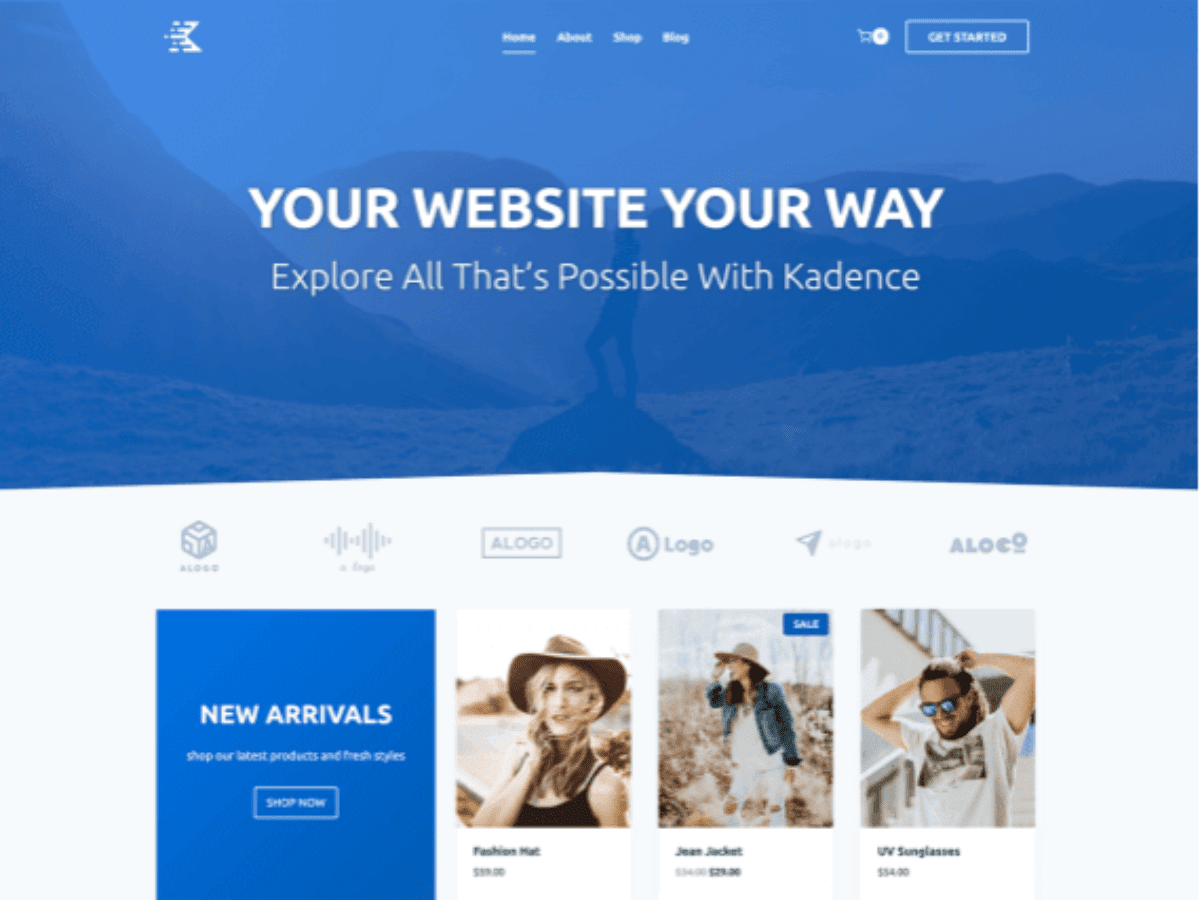 While new themes are released on a daily basis, it can be difficult to find a WordPress theme that is simple, effective, and lightweight. The Kadence theme is one of the newest kids on the block right now. It has high-quality features that make it simple to create a stylish website.
Kadence's free version includes six different starter templates that can be easily imported to your site. Do you intend to build a business-oriented website? There's a form for that. What about starting a blog? There is, however, a template for that.
GeneratePress vs Kadence Comparison Overview
For a broad overview of GeneratePress vs Kadence, check out the ranking table below. I'll go through each of these areas in much more detail throughout this theme comparison.
| Theme | GeneratePress | Kadence |
| --- | --- | --- |
| Speed Performance | ★★★★★ | ★★★★★ |
| Header Builder | ★★ | ★★★★★ |
| Layout Customization | ★★★ | ★★★★★ |
| Color Customization | ★★★★ | ★★★★★ |
| Free Features | ★★ | ★★★★★ |
| Premium Features | ★★★★ | ★★★★★ |
| WooCommerce Options | ★★★★ | ★★★★★ |
| Support | ★★★★★ | ★★★★ |
| Documentation | ★★★★★ | ★★★ |
| Pricing | ★★★★★ | ★★★★★ |
Ease of Operation
Now that we've compared the cost and product offers of Kadence and GeneratePress, let's find out which of these two WordPress themes is the simpler one to work with.
Do you want a sneak peek? Since I began using WordPress themes in 2014, the Kadence theme has proven to be the most user-friendly of all those I've tried. Not only does it have an easier user interface than GeneratePress, but it also outperforms every other WordPress theme I've tried, such as Astra, Neve, OceanWP, and the X Theme.
Header Builder
When consumers browse your website, what is the very first item that pops up on their screen? You guessed it, the header of your website.
In this test, I want to see how simple it is to make a header that contains a logo, primary navigation, a CTA (Call To Action) button, social icons, and a search icon. I also want to determine how easy it is to find the search icon.
For the sake of these testing, I'm utilizing the commercial versions of the Kadence and GeneratePress themes, which are known as Kadence Theme Pro and GeneratePress Premium, respectively. I have every module activated, and as a result, I am receiving all of the benefits that are offered.
First, let's put the Kadence Theme through its paces in the header builder test.
GeneratePress Features
With no jQuery dependency, it is extremely lightweight and fast. It has a modular design that allows you to enable/disable things you don't want to run. One of the main reasons I like GeneratePress is because of this.
The site is fully responsive and looks great on all devices. Based on the robust Flexbox Grid.
Built-in schema for improved SERP results.
The integration with the WordPress Customizer is excellent. In the past, I wasn't a fan of the customizer, but Tom does it right.
Yoast SEO, WooCommerce, Easy Digital Downloads, BuddyPress, bbPress, and WPML are all compatible. Excellent browser compatibility.
It is compatible with popular page builders such as Elementor and Beaver Builder.
Kadence Theme Features
The theme is lightweight and fast-loading.
Even the free version has a plethora of features.
Even the free version includes header and footer builders.
With Kadence Blocks, you have complete control over the page layout.
Starter templates to help you get started faster.
The pro version and membership are reasonably priced.
Active Installations and Ratings
Both themes are utilized by thousands of users, and the vast majority of them are extremely satisfied, as seen by the average rating of 5 stars.
During the previous two years, the number of active installations of GeneratePress has more than doubled, going from 200k to 400k, and it is currently one of the top 15 most popular themes in the WordPress repository.
In less than a year, Kadence has amassed 100,000 active installations. I think this is rather impressive. Since its release in January, it has become one of the most popular WordPress themes, ranking among the top ten most downloaded themes in the WordPress directory.
GeneratePress vs Kadence: Customization
GeneratePress
GeneratePress is a straightforward theme to personalize. WordPress Customizer (Appearance –> Customize) allows you to customize the appearance of your site.
GeneratePress has also been given its own section in the WordPress administration under Appearance –> GeneratePress. You can access the following customization options from this page: site identity, colors, font, and layout, to name a few. That's all there is to it.
You can only change the following aspects of your website because there are only a limited amount of options available by default:
Layout\sTypography\sColors
Preferences in general
WordPress customizer generated by generate press
There is no ability to reset the settings for specific items like there is in Kadence; instead, there is only a Global reset option, which returns all customizer settings to their default state.
Kadence
The Kadence theme is really simple to set up and adjust. The WordPress Customizer (Appearance –> Customize) contains the vast majority of the modification options available on the site. From there, you can make whatever changes you like to your website.
The Kadence theme can be customized using the WordPress customizer.
A list of some of the items that you can define and alter in the Customizer can be found below.
Header\sFooter\sSidebar
Typography
Colors on a global scale
Buttons
Page layout Blog layout Single post layout Search results Page layout Blog layout Single post layout
Relationships on social media
Breadcrumb
Return to the top of the page
Kadence is included in its own area, which may be found under Appearance –> Kadence. There, you'll find links to specific customization options, the most recent theme updates, and instructions on how to get started.
Kadence theme for the WordPress customizer
The following is a list of some of the aspects that can be defined and customized by you using the Customizer:
Header\sFooter\sSidebar
Typography
Global colors
Buttons
Page layout Blogging platform layout
Single posting platform layout Search engine results
Social linkages
Breadcrumb
There is a specific area devoted to Kadence that can be found under Appearance > Kadence. You can discover links to certain customization features, the most recent theme updates, and information on how to get started in that section.
kadence theme options-admin
In comparison to GeneratePress, Kadence provides a greater number of features that may be customized, and because of the method in which they are organized, I find them to be both aesthetically pleasing and easy to use.
A separate side panel that provides more post and page options is included in Kadence. Whenever you change a post or page, you will have access to it. It gives you greater control over which elements to show or hide, as well as a large number of customization choices to choose from.
settings for the Kadence theme on the WordPress admin page
This panel is incredibly robust in terms of the functions it offers, and I find it really easy to use and comprehend because it blends in with the normal settings for the WordPress editor.
Generatepress Pricing
The theme itself is free, but in order to access the premium modules, you must purchase a license for the companion plugin "GP Premium."
Once the plugin is installed and activated, you will have access to all premium modules as well as the Site Library, which contains beautiful pre-built sites to help you speed up your projects.
The license for GP Premium costs $49.95 per year and can be used on an unlimited number of websites, whether they are yours or those of your clients. For the duration of the license, you'll have access to their priority support forums as well as free updates.
Kadence Pricing
There are a few different ways to get access to the Kadence theme and plugins.
GeneratePress Premium once offered only one subscription, which was priced at $49.95 per month and included unlimited websites. You can also get a discount of forty percent when you renew, but there are no lifetime licenses available.
However, beginning in November 2020, they will now offer lifetime licenses in addition to the yearly ones. This change to their pricing structure will take effect immediately.
However, there is only one plan remaining. Despite this, the cost of an annual subscription has increased to $59, and the renewal discount has been eliminated. There is now a usage limit of 500 sites to keep an eye on.
The Kadence Theme
Free Version
The Kadence Pro Theme costs $56 per year.
Whether you buy the theme or the membership, you'll be able to use it on an unlimited number of sites and receive one year of support and updates.
Plugin for Kadence Blocks
Free Version
Kadence Blocks Pro costs $59 per year.
Membership in Kadence
The Kadence Membership gives you access to the Kadence Pro theme, four additional themes, Kadence Blocks Pro, and all of their other plugins (currently, there are about 15 plugins). The Kadence Pro theme and Kadence Blocks Pro are the membership's highlights, but the other themes and plugins may be of interest to you as well.
Conclusion: GeneratePress vs Kadence
Choose Kadence if you want more freedom in terms of design, if you don't want to be constrained by coding requirements for integrations, and if you want more options for personalization.
There are certain one-of-a-kind features included with it, such as a color changeover, an intuitive header and footer builder, and Kadence Cloud.
If you want a simple, lightweight theme for your blog that has a limited number of integrations, use GeneratePress.
On the other hand, if you are a developer, GeneratePress is the option we would advise you to go with because it provides you with more leeway to experiment with the code.
If you use GeneratePress but don't know how to code, it will take you a lot of time to achieve the same level of page speed as you would with another platform (beyond the point of diminishing returns).