Do you want to move from Grammarly to another programme, or are you just seeking the best Grammarly alternatives? So there's no use in looking any further. No doubt.
However, there are many more tools available that are comparable to Grammarly and are also relatively reasonable. Grammarly is widely considered to be among the finest proofreading tools now on the market.
In this article, we are going to go through the three finest paid and free alternatives to Grammarly that you may want to think about using instead.
So let's start.
3 Best Grammarly Alternatives 2023
Let's dive into the best Grammarly alternatives:
When it comes to free Grammarly alternatives, QuillBot is an excellent choice. You may use it to paraphrase, summarise, and check your grammar all in one place.
Corrects grammar, spelling, and punctuation mistakes using an artificial intelligence-based technology.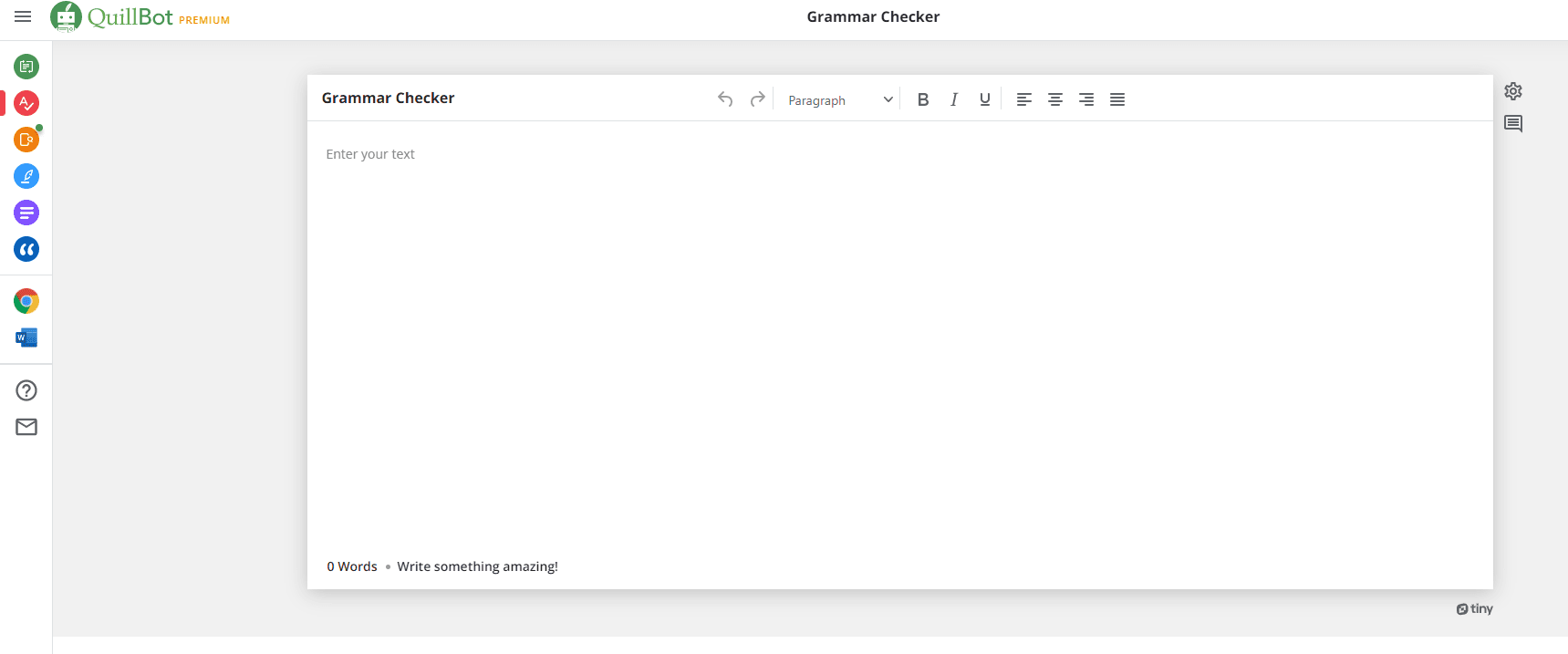 Features:
In order to streamline your writing process, QuillBot delivers a simple and streamlined environment.
This tool, like Grammarly, identifies and corrects mistakes in real-time, much as Grammarly does.
Even at a low price, they've managed to create three different tools on one platform.
In addition, using the grammar checker is free and does not need the creation of an account.
Pricing:
Let's have a look at price distribution.
Unlimited Usage of Free Plan: QuillBot provides an unlimited use, free of charge, plan. Additionally, the free plan provides you access to all of the tools, but there are some restrictions. You may use the Grammarly Checker from QuillBot for free while it is in beta. You'll need to upgrade your plan if you want to use additional features, such as paraphrasing and summarising.
Monthly: $4.95/month
Semi-Annual: $4.15/month ($24.95 for every 6 months)
Annual: $3.33/month ($39.95 for a year)
Next, we have ProWritingAid, which is a great Grammarly substitute. It's quite likely that you've heard about it before.
This is your writing coach, who will enable you to create error-free emails, articles, essays, social media posts, and other forms of content.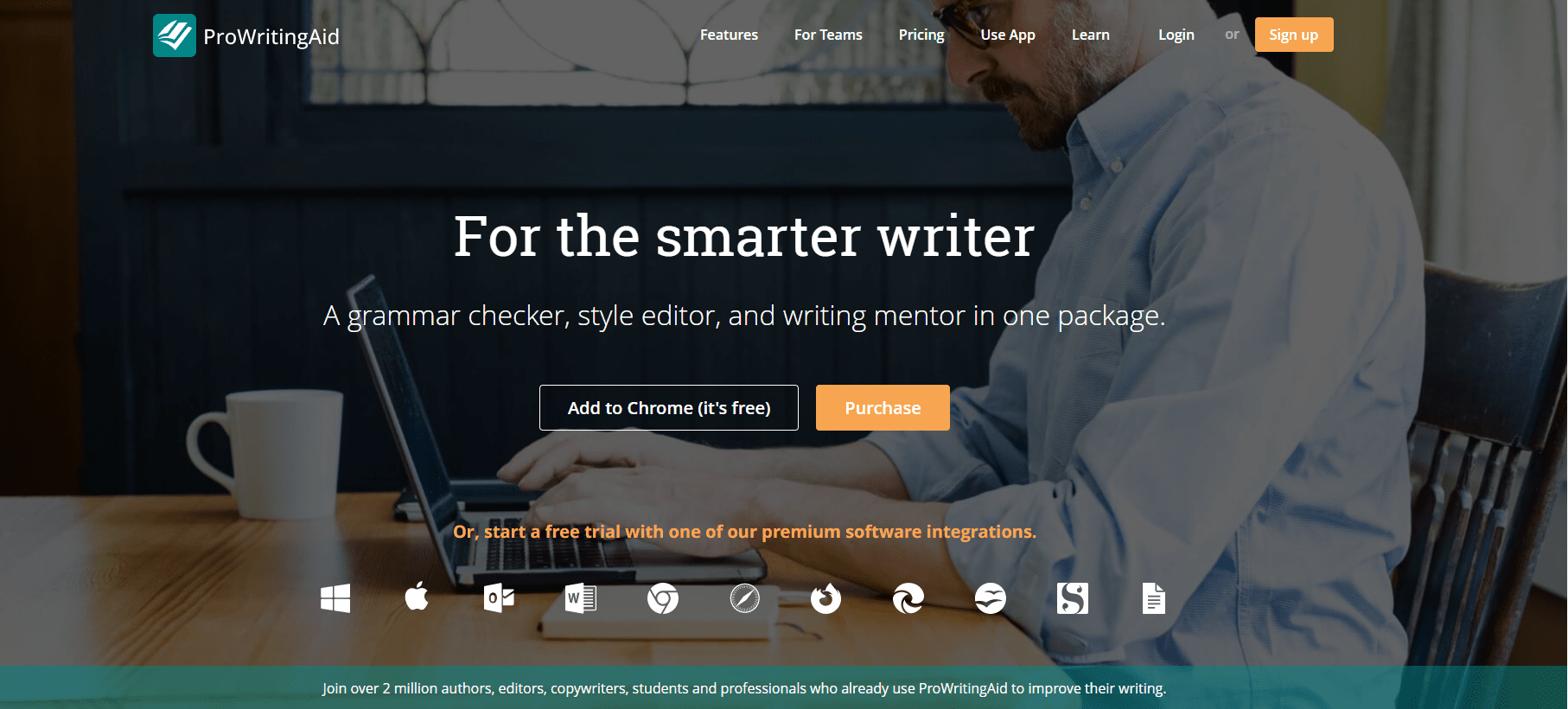 Features:
All of the major word processors and browsers can be connected to ProWritingAid. ProWritingAid also offers a web API, so you can incorporate it into your favourite programmes.
In addition to highlighting grammatical mistakes, it also indicates ambiguous words, repeated phrases, passive word abuse, difficult sentences, sentence length variance, and more.
Chrome, Safari, Edge, and Firefox browser extensions allow you to see and correct your errors, whether you're posting on Facebook, Twitter, Medium or Gmail.
The contextual thesaurus of ProWritingAid lets you identify the relevant words or synonyms.
Pricing:
They also provide a free version of the programme that allows 500 words of editing each session. Additional reports include 19 writing reports and an overview of important topics. More than 500 at a time will need an upgrade.
Monthly: $20/mo
Yearly: $79/y
Lifetime: $399 one-time fee
Monthly: $24/mo
Yearly: $89/y
Lifetime: $499 one-time fee
Ginger is another AI-writing expert that can be found on our list. It is also an excellent alternative to Grammarly.

In 2007, Yeal Karove and Avner Zangvil were the ones who first invented it, and since then, more than 8 million people from all over the globe have put their faith in it.
Features:
You may use the Sentence Rephraser tool in addition to the grammatical check.
Also included are mobile applications for both iOS and Android.
Ginger may be integrated into your website and applications using an API.
In order to ensure that your writing is both proper and entertaining, you may use enlarged AI-based synonyms.
Pricing:
Let's have a look at the pricing now.
Ginger Free Plan: There is a weekly limit on the free plan. No need to worry if you've reached that point. You'll be able to employ Ginger's powers again after a week.
Monthly: $13.99/month
Annual: $89.88/month
Two Years: $159.84 /month
Quick Links:
Conclusion: Best Grammarly Alternatives 2023
In spite of the abundance of Grammar substitutes, we chose just the finest for inclusion in our list.
Because of this, you can simply check out the Grammarly alternatives listed above before deciding to invest in them by signing up for a free plan or taking advantage of their free trial periods.
QuillBot Grammar checker is my personal favourite free Grammarly alternative, and you should certainly try it out since they provide a free version that you can use for as long as you like.
Please spread the word about the blog if you find it useful. Thank you in advance for your consideration.