In this post, we'll talk about Helen Mirren MasterClass Review, Helen Mirren is one of the most loved and respected actresses from the 1970s, who is still active to date.
An outstanding actor whose movie and tv work includes major projects have brought her international fame and recognition through decades She has been lauded for her roles in movies like 'Prime Suspect,' 'Caligula,' 'Elizabeth I' and 'The Queen.' lead role in the series Prime Suspect and she's portrayed Queen Elizabeth I and II, winning an Oscar for the latter role.
Always keen on exploring newer realms in her field of art, Helen Mirren, multiple award-winning actresses is now out with a new ambition, to teach aspiring actors and actresses how to master the skill of acting.
Yes, you can now learn the principles, skills, and strategies that made Helen Mirren the star she is today through her own Acting Masterclass. All this, along with secrets and behind the scene moments from her acting career, all available for you in her lessons!
This post may contain affiliate links this means I might earn a commission if you click on a link and sign up for something. For more details please visit this page.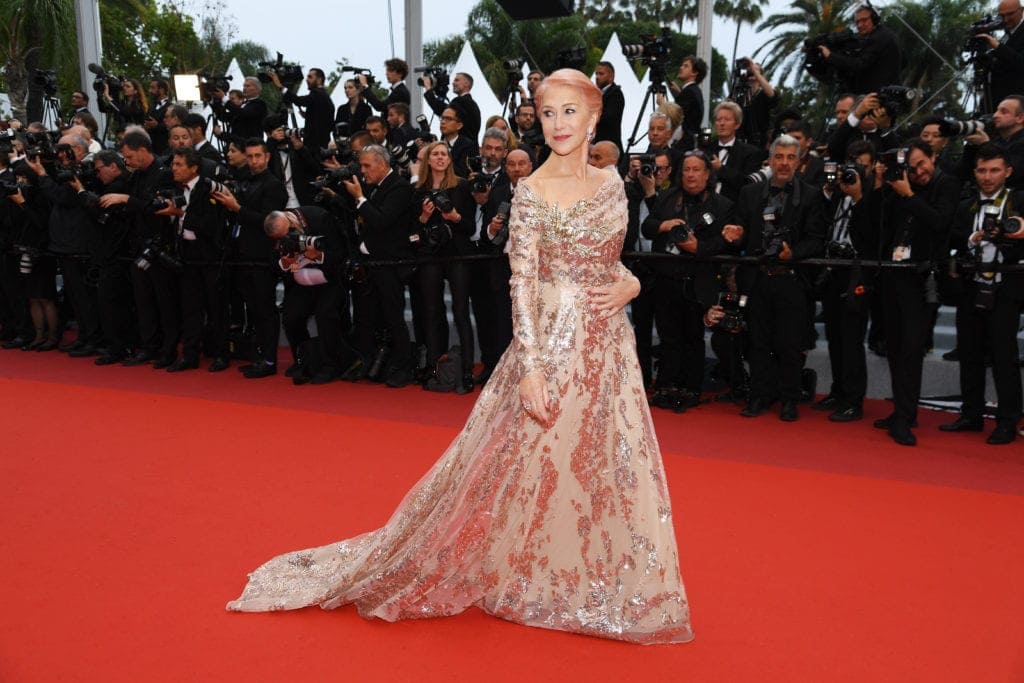 What Is Helen Mirren Masterclass All About?
Helen Mirren's Acting Masterclass brings you 6+ hours of video modules.
That's the legend herself, talking directly to us on a variety of key fascinating acting and storytelling ideas.
Each module is long-form and the average length is about the time of a TV show.
Sometimes Helen is sitting talking to us face-to-face, sometimes she's showing us around a set, sometimes we're in her makeup room, costume closet, at the wig or prop table, or analyzing scenes from her movies and television dramas.
Helen loves to mix it up, keeping it interesting and making it easier for us to visually see the advice she is imparting.
Helen Mirren Masterclass Review: VIDEO MODULES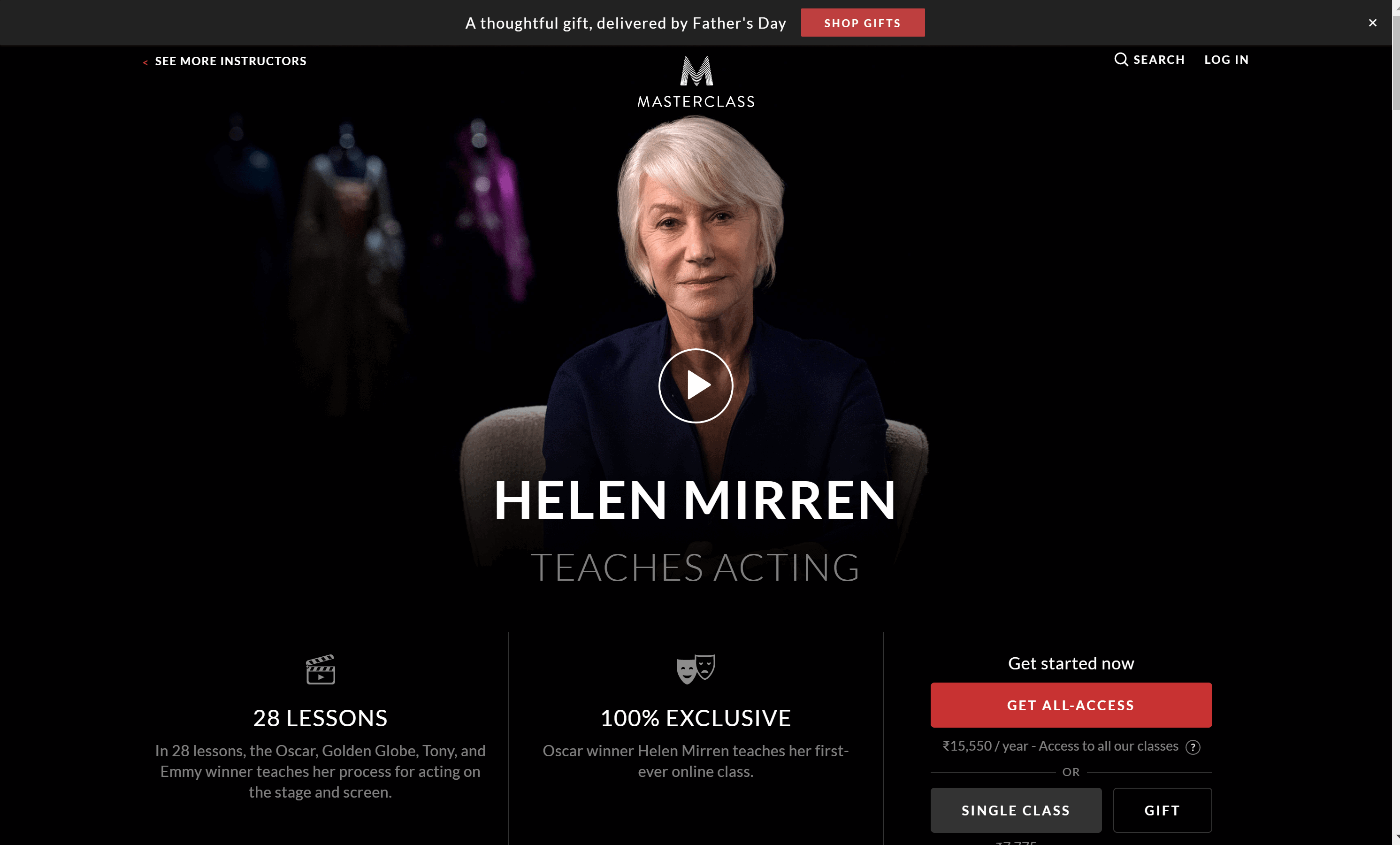 There are 28 video modules, each detailing a core part of the storytelling profession broken into various exciting filmmaking topics.
Human Behavior

Bonus: Naturalism

Characterizing the Set

Breaking Down A Script

Shakespeare (Part 1 & 2)

Preparation and Rehearsal

Film Acting Technique (Part 1, 2 & 3)

Creating Characters: Hair & Makeup (Part 1 & 2)
Helen Mirren is an inspiring, raw, open, emotional philosophical, fun, interesting, and compelling speaker. Her passion leaps from the screen and is incredibly infectious.
To be frank, it's actually not possible to rank the lessons because each one is brilliant, and each video module is a Masterclass in itself! You can tell Helen is a great teacher, right from the introduction video.
Helen talks about acting and her journey!
Helen begins by discussing the insecurities of the actor and the philosophy of acting – how it's an empty space that we fill with our fears, terrors, imagination, poetry, philosophy, passion, and storytelling. From there, everything we do is a service to the story.
After learning about Helen's journey within the theatre, how she evolved as a theatre actress, and how she chooses roles, we are treated to her fascinating script process.
Helen says upfront that her process requires you to be in a privileged position of getting good roles to start but it's fascinating, nonetheless. Plus, when answering one of the student questions in the Office Hours section, Helen drops a few gems of advice on how to never have to do roles you don't want to when starting out.
Helen's approach towards the scripts!
If you follow Helen's advice, her script process is completely relevant to you even if you are an up-and-coming actor. We then learn how to break down a script.
Helen's advice is based on her personality but I thought it was great and a good reminder about what you should be looking for when reading a script for the first time and what you should be focusing on.
It was interesting to observe what Helen does right after the primary read-through.
You'll learn why you'll need two, three, or even four scripts for her method – because she literally deconstructs the script.
Helen's love for Shakespearean works!
This part according to me has probably the most exciting informational content of the entire course! The entire Helen Mirren Acting Masterclass has immense amounts of replay worth. Particularly the Shakespeare section, which I've in person re-watched a number of times currently.
Helen begins with a discussion on why Shakespeare is so nice for the budding actor to wrestle with.
Then she dives into a read-through of a speech from The Merchant of Venice, one that she herself hasn't performed and doesn't know by heart.
She also performs a speech from The Tempest (one of my favorites).
This was a real treat. Helen reads out the lines and analyses and unpicks the meanings. The important thing we learn here is how to find your own meaning.
The literal meaning is one issue however significantly with Shakespeare, you're allowed to find your own meaning.
It must have a meaning for you because then the line lives for you – as an actor, that's the most important thing.
I loved Helen's reading and interpretation. I also thought it was great to see for anyone who is intimidated by Shakespeare because even Helen trips over a few words and needs to say a few lines repeatedly to get it right.
Helen offers an unbelievably ablaze and intelligent reading that created me want to devour Shakespeare everywhere once more.
Look in the comments for the Shakespeare module and you'll see that Helen has awakened a new love of Shakespeare in all of the other students too!
These lessons even brought students to tears, and I can see why. Words come alive when Helen reads them. 
And we get a glimpse into how we can also do those ourselves on the stage.
Finding your character
After rekindling our love of Shakespeare, Helen teaches us the way to realize our character.
This was a superb segment of the course. Beautiful, inspiring, motivating, and filled with practical advice grounded in Helen's years of experience.
If you're an actor and you need pepping up on your journey, this class will thoroughly reinvigorate you and remind you of why you started in the first place.
We learn Helen's analysis method, which is different for fictional and real characters, and are treated to fascinating stories of how Helen found unbiased accounts for some of her characters like Elizabeth I.
We also get these in-depth multi-part lessons in creating characters using costumes, hair, make-up, and props.
We study how costumes will tell stories that serve your character. We learn about costume practicality, movement, period, emphasizing your features.
These are extraordinary lessons as a result of they're the proper illustration of why completely different people like Masterclass. This shows why writers like me enroll in acting classes.
A designer or dressmaker or make-up artist could watch Helen Mirren's Masterclass and get as much value out of it as the primary intended audience of actors. Some Masterclasses can get a mixed response.
But Helen's class is a complete knockout. All the other students are raving about this class.
Efforts Helen put in these video modules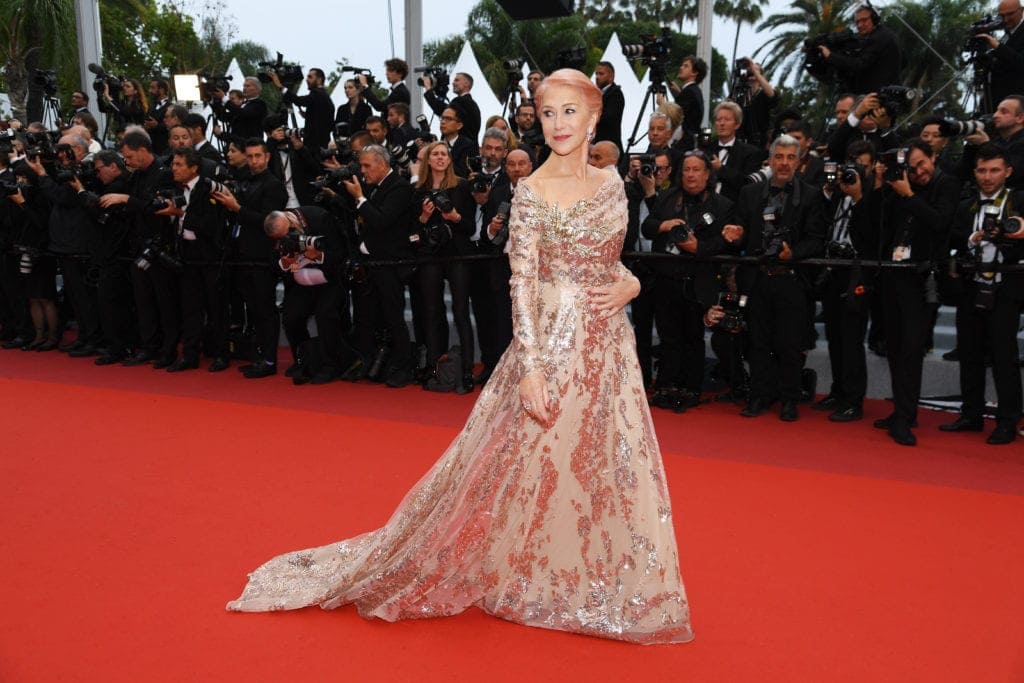 I loved hearing about how Helen learns her lines, how she researches experiences she hasn't had, and her discussions about going into dark places.
It was also fascinating to listen to Helen talk about accents. Helen drops so much gold in this course. You know it's a great lesson when it's already long and in-depth and you wished it was even longer.
We learn the differences between stage and film acting and techniques that help in both.
We learn how much to plan your performance, understand the context of your shots, manage energy, relaxation advice, what to do between takes, find freedom within the technique, and so much more.
After the film acting lessons, we start digging into analyzing some of Helen's performances in case studies of works like Prime Suspect, Elizabeth I, and The Queen.
Helen dissects U in these scenes. Close-ups, theme, voice levels, technical demands, how to ensure the staging fits your character, how to approach period dialogue, emotion and technique, the filmmaking environment, mannerisms, looks, intention, everything.
What Are The Advantages Helen Mirren MasterClass
Gain Knowledge from a Performer Who Is Highly Acclaimed
Helen Mirren is widely regarded as one of the most accomplished actresses working in the industry today. Helen has garnered a number of accolades and awards for her work in the film industry, including one Academy Award and three Golden Globes, to name just a couple.
You have the opportunity of a lifetime to obtain instruction directly from Helen if you sign up for this MasterClass. She will teach you all you need to know, from dissecting a screenplay to developing fascinating characters for the stage and screen.
This is a comprehensive MasterClass that lasts for a total of 6 hours and 25 minutes and includes more information than Helen has ever presented in a video format previously. Because of this, I would argue that there are very few other classes that can compete with the level of education that Helen provides.
Excellent Suggestions for Ongoing Education and Development
In addition to the visual examples and case studies that Helen presents, you will also receive a comprehensive list of additional reading and watching materials that are available for you to investigate at your own pace.
This is a great approach to transfer learning beyond the scope of the course and into one's own hands for individuals who are visual or hands-on learners.
Both the workbook and the video classes contain various recommendations for further reading and viewing, including plays, films, and books. These are all mentioned inside the lessons and Helen tells you why she feels they are crucial sources to examine.
One of the things that stood out to me about these suggestions was how varied they were. They featured a vast variety of materials spanning the entire history of cinema and literature, going beyond Helen's own work in the process. In particular, the manner in which Helen dissected a line from Shakespeare's The Merchant of Venice was a remarkable example of the relevance of classic works.
You are You
And she learned from Peter Brook that there is no such thing as competition. In order to be successful as an actor, you need to be true to who you are as a person. revealing who you are while playing a character rather than hiding behind one.
In fact, the opposite is true. Take ownership of your body, whether you're tall or small. Confronting the thoughts of inadequacy that we have about ourselves — we are not WRONG; we may be wrong for a role, but we ourselves are not wrong. Take ownership of who you are and stop questioning it.
Format That Is Very Well-Structured
As I was saying, when Helen is teaching a MasterClass, she has a very specific objective in mind. She gives you a detailed explanation as to why she has organized the course in the manner that she has, which indicates that she has a good deal of latitude in terms of determining how the course will be organized.
To be more specific, Helen starts out her first class in a vacant room. She explains that the empty space serves as a blank canvas for her, which she will gradually paint with the props and costumes necessary for acting.
According to her, this is a helpful approach to watching the entire acting process, from the preliminary work to the finished product.
This course is broken up into manageable pieces by MasterClass despite the fact that it is somewhat lengthy. Because of this, it is simple to comprehend even after the material has been broken up and viewed over a longer period of time.
In point of fact, this is a great method to obtain an overview of the MasterClass in a shortened form, and it clarifies exactly what it is that you will be taught.
Train your voice
breathing, taking ownership of your tool, relaxing, and performing. Resonate your voice. It's not necessarily about how you project yourself. Work that is both consistent and of high quality — even she acknowledges that we are continuously improving. Vocal skill, intellectual capacity, playing with the material, gaining control of it, and a magical feeling are all necessary components.
Who Is Masterclass For?
Masterclass isn't ideal for people who thrive in classroom environments and prefer a more hands-on approach from teachers. The Masterclass is for writers, photographers, artists, musicians, painters, and creative professionals.
It's ideal for students who are happy to learn at their own pace using a computer.
As a student, you can learn the art of comedy from Steve Martin, writing thrillers from James Patterson, dramatic writing from David Mamet, screenwriting from Aaron Sorkin, and lots more.
It is a great way of learning online from top creators you would not normally have access to. Unlike Lynda or Treehouse, Masterclass is suitable for writers, musicians, artists, and creative professionals.
Masterclass Costs
There are two ways by which you can purchase a Masterclass, a single Masterclass, and an All-Access Pass for any of the gurus on the platform.
Single Masterclass: $90
All-Access Pass: $180 per year
The All-Access Pass comes in real handy when you wish to take more than one Masterclass, so this means that there is no limit on the number of Masterclasses on the All-Access Pass.
A 30-day money-back guarantee is also available for any of the Masterclass packages you purchase, and you will get a complete refund of the amount in case you are not satisfied with their services.
Learn ANYWHERE, ANYTIME!
Access your Masterclass exercises anyplace quickly by downloading the Masterclass application for your iOS or Android gadget for free from the App Store and Play Store.
Save exercises as top choices, modify the playback speed, and watch them whenever you need to.

Quick Links:
FAQs | Helen Mirren Masterclass
🙋‍♀️ Is Helen Mirren MasterClass Worth The Money?
The answer depends on what kind of educational experience you are planning ahead to get. If you want to learn independently, then MasterClass is the perfect option for you. All of the classes are perfectly organized and filled with information. As a result, you can learn your favorite subject at your own pace. You can get either one episode at a time, or you can binge-watch a whole course series just like you do on Netflix. The quality of their course is also pretty high, and the instructions have credibility. So you can be sure that you are experiencing quality learning. Also, it does not cost you way too much. So yes, it is definitely worth your money.
🤷‍♂️ How Much Does Helen Mirren MasterClass Cost?
There are two plans that MasterClass has. You can either go for the individual to pass or go with the all-access pass. With the individual pass, you will only be able to access one course at a single time. Also, each course costs you $90. While the all-access pass costs you $180 in a year and it allows you to browse all the website content without any restrictions.
✅ Does MasterClass Give Any Certificates?
As of now, MasterClass does not offer any certificate to their students on course completion. However, they do send their students an email confirming that they have completed the course. The email will feature a congratulatory message along with some tips on how to further use the site to continue your studies.
🔥 Does Helen Mirren MasterClass Have A Free Trial?
MasterClass used to provide a free trial in the past. However, back in August 2018, they stopped giving out free trials. And this is no longer available.
🤔 Is MaterClass Any Good?
In a single sentence answer, yes, the MasterClass is good. You will get a comprehensive video course from a world-class successful person in their specific field. So you already know that you are going to get quality information. Also, the website covers a wide range of topics. The topics range from tennis to comedy to acting to singing to writing. Also, the website is bringing new topics now and then. Plus, with just a one-year subscription, you will get to access different topics and learn something new. Also, it is pretty affordable compared to many platforms available out there.
Conclusion: Helen Mirren Acting Masterclass 2023 
The course, in addition to being crammed with practical wisdom, is a piece of art in itself – a real marvel to watch and all the lessons sunk in so well because of it.
I noticed that every single lesson had many students saying it was their favorite lesson so far. Every module is worth experiencing, bursting with advice and entertainment.
And, as if all of that wasn't enough, Dame Helen Mirren is even a super active in response to a lot of student queries within the workplace Hours section of the course.
You simply can't get better than that. I might even go so far as to say this is the best acting MasterClass on the internet.
Helen Mirren Acting Masterclass On Social Media 
I cannot get over Anne Hathaway and Helen Mirren in Solos on Amazon Prime!! Just started watching them, a must-watch for aspiring actors, such a masterclass!#SolosPrime #actorgoals

— Kelsey Griffin (@Kelsey_griffin5) May 23, 2021
I have been doing classes via @masterclass with Natalie Portman and Helen Mirren. You may also enjoy them. #actorslife #studentlife pic.twitter.com/HTKHVsnka5

— Ashlynn Price (@AshlynnAep) January 4, 2020