Are you searching How to Download Udemy VIdeos? You are in Luck has I'm got to say exactly all the steps to download Udemy videos
There are many online websites that provide online courses, but one of the most exciting platforms is Udemy. You must have heard about it! It is one of the platforms, which consists of numerous courses on several topics like design, development, marketing, software, business, and much more.
Well, the best things don't come for free, but Udemy often goes on sale makeup you to cope up with this.
If you want to learn at the ease of your home, then online courses are the best. Today is the era of e-learning, a very high growth platform. Online platforms have now changed the whole trend.
It has become an essential part of life now, and it's obvious that e-learning will continue over the next trend. Through this education is affordable and more scalable. Online learning platforms are the best way to enhance your skills.
Do people often think why enrol in an online learning course? It's because you can get extra information from online courses which could help in upgrading your imagination.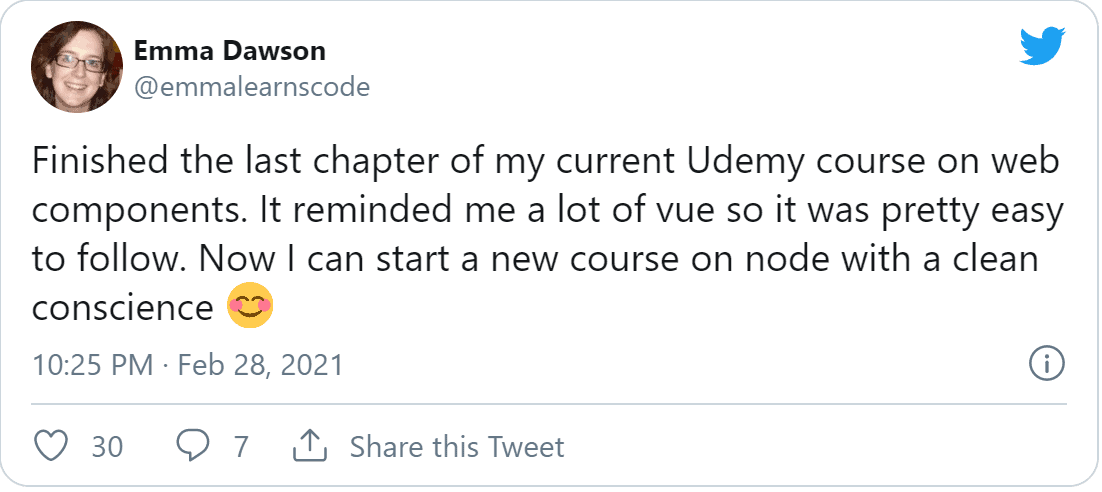 Now, you may think why download videos?
By chance, if you missed any previous lecture or your net connection is not working properly. Udemy gives the learners a chance to grab the missed lectures by just clicking the download option for a particular video of a particular course. Simple, Isn't it?
As said before, Udemy has a good number of courses and video content in a field to learn from, experience is never-ending. Now, let's go into detail about downloading the videos.
About Udemy
Udemy courses go on sale almost all the time so you can catch any course at a reasonable price. You can opt for various video courses which are available at a discount, and with a high rating.
Udemy contains various sales like Cyber Monday and many more. The content of video lectures is also great for all courses.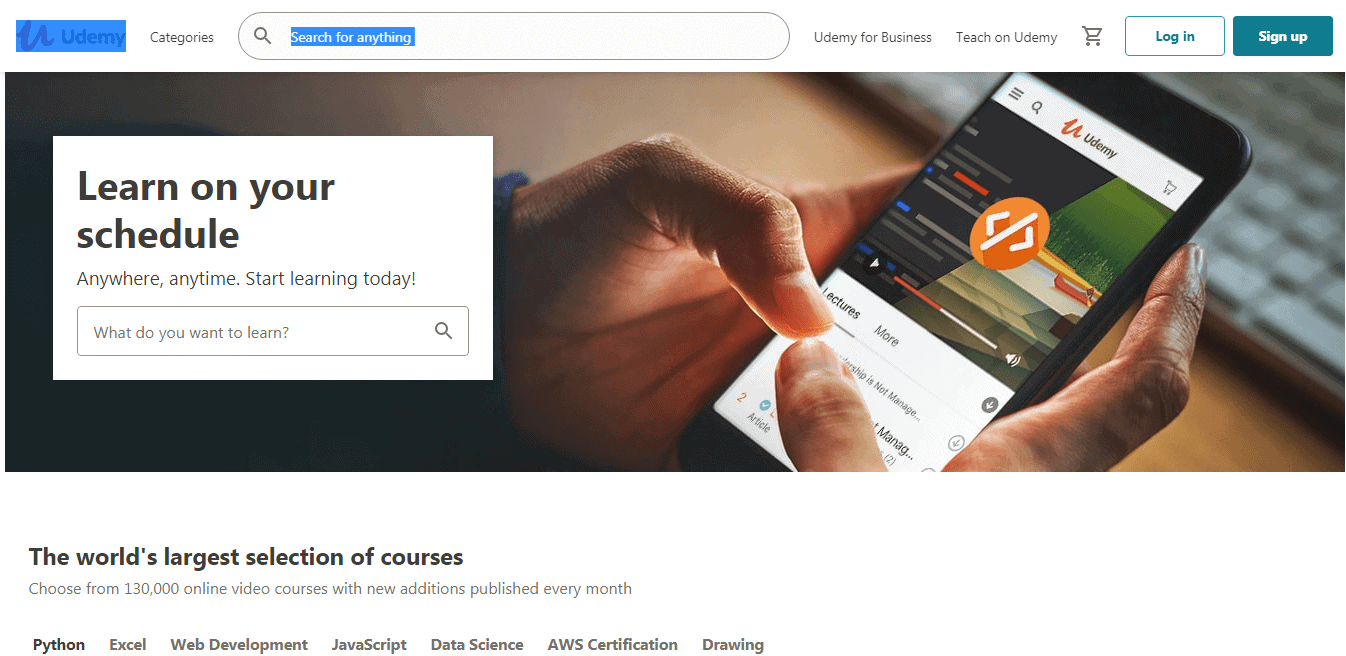 If you get disconnected from the Internet or plan to do this then also you can get access to videos of courses. Guess how? By simply downloading them. It's not just that only specific videos could be downloaded, you can download the entire course, course sections also for offline viewing via mobile app.
If you are looking to pass your PMP exams with ease then you should check out this article on Brain Sensei PMP course. This course gives you all the training that you require to easily pass your exams.
You need the Udemy app on your Android to easily download video lectures.
You can even do it on the site. Isn't it great? The resolution of videos will not change if done from a website.
Udemy does pretty good work when it comes to convincing new users to continue using their websites. They give out all the courses for a very low price, and the video lectures of courses also to their brand-new users.
Benefits of Udemy
Dusty blackboards, over-saturated photocopies, and overhead projectors are all vanishing quickly. E-learning is now the new future.
The world is rapidly progressing on the road of E-learning with the ever-increasing number of technical applications. The last decade transformed E-learning drastically and will in the next decade too.
We might even have a classroom without actual teachers due to the advancement in technology. 

There are so many E-learning websites available on the internet. One of the best E-learning platforms present is Udemy. What makes it stand out among the others? Let's take a look at its advantages to finding out more about Udemy.
Udemy offers a wide range of courses such as Web Developer Bootcamp, Hands-on Python programming, Excel courses for Beginners, Java programming, photography, and the list goes on.

You can view the courses on all internet-connected devices such as mobile, PC, laptop. 

All courses are generally priced under $200. Udemy also gives large discounts to promote its courses at 80% or even 90%. Sometimes you can also get the courses free of cost. All you need to do is wait for the time and grab your chance

It also serves as a huge platform for the instructors to increase their opportunities in the world of teaching. 

The best fact is that on Udemy anyone can learn and create their own courses. This is like a double-edged sword. 

Udemy offers a 30-Day Money-Back Guarantee. If you think that the course has not reached your expectations then you can ask for a refund within 30 days from the day of purchase. But after 30 days there won't be any refund. Though I don't think you will ask for a refund but rather ask for information on more interesting courses to learn new things. 

All the courses once paid are all yours; hence you can learn it at your own pace. 

Many courses award certificates of completion by approved professionals

You can have lifelong access to all the courses you have purchased as long as you have an account in Udemy.

You are provided with various assignments and quizzes to test your knowledge on the topic. 

The sessions uploaded are very interactive making the students more interesting in the topic. 

Udemy has a great Q&A platform and 24/7 customer support.
Great, isn't it? Don't think too much about it. It is a great tool and I have been using it for months to expand my horizons on various topics. Make sure you go create an account right now and surf through the website to find the best course for you.
Udemy Pricing 
Udemy prices its courses in accordance with the current popular and newest courses. It also considers courses which get more traffic and engagement.
Don't worry, if you chose the most popular one to study. You can always avail of the offers and discounted prices, often given up for grabs in the name of coupons and referrals.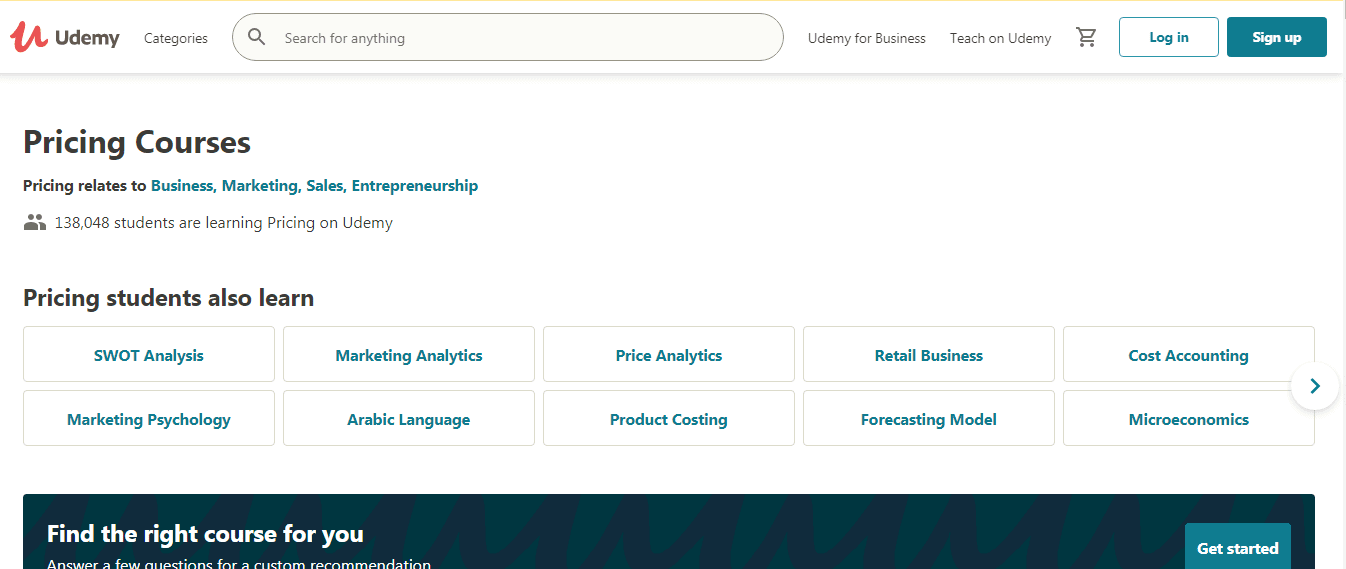 Now, to download your videos and save it offline to study later, one has to compulsorily buy the said course to do that. Now, their pricing model was not fixed or the same from the time they were introduced to the world.
In 2016, they declared their prices will be maxed at $50. As this created a ruckus around the instructors about the decline in the course prices, Udemy decided to increase it to the value of $199.
Since Udemy gives out its courses at half or even 1/4th of the original value due to its coupons, many students actually wait for the price drop and don't buy the courses based on its amazing content.
Sad, isn't it? So, the creators of Udemy decided to drop the prices and see if students buy it for a lesser price, without the offer. And they did! Students became more comfortable getting the course they wanted for affordable prices.
To download the course for offline viewing, first of all, you need to buy the course. Then you can avail of the option to save it for later
Quick Links:
FAQs (How To Download Udemy Videos)
⚡ How to download the Udemy course on iOS?
Go to the course or the particular title you want to download on the My Course tab. Then click on the Download icon next to that heading.
💼 How to download the Udemy course on Android?
Go to the course or particular title you want to download in the My Course tab. Click on the Settings Option and click on Save for Offline.
✔ What resources can be downloaded in Udemy?
You can download the entire course, a particular section, of course, reference videos, and documents attached to the course. You cannot download the tests and the quizzes.
Conclusion: How to Download Udemy Videos 2023
This article is written to make you aware and use Udemy to your full potential by buying and downloading the content, so you can revise your knowledge up for later.
There are so many ways to download the said course, which is mentioned clearly and thoroughly in the article above, but let us go through it one more time.
You can access the contents needed to be downloaded, by buying the course first. Now, you must remember one thing. The resources included for downloads are the course videos, any reference videos, and reference documents related to the topic. You cannot download the quizzes and the tests given in the course to view it for later.
To download the said course in iOS, first select the course from the My Courses tab. After the page gets loaded, click on the Download icon beneath the course title.
Then click on Download Course. This click downloads the whole course. If you want to view and save just a part of the course, then you can do so by clicking the Download icon that comes beneath that particular section.
To download the courses on your Android devices, the first tap on the My Courses tab. Then select the course to be downloaded. Then, click on the Settings Option(it appears as 3 dots lined one above another), then click on Save for Offline. This procedure is the same for downloading a particular section or lecture. Just click on the Settings tab and then click on Save for Offline.
To watch the offline content on your PCs and laptops, you can download the content in your mobile devices as explained above and share it with your PCs and Laptops, with the help of Bluetooth, USB Cable, or Pendrive.
Now, to sync the progress back to the account after watching the downloaded content, you need to connect your device with the internet, so the course progress can get updated.
Now, do remember that there are plenty of other options to download the contents of Udemy, so do go through all the above articles to learn about it.
Udemy has always been a great tool for studying for the learning enthusiasts out there, and they make sure that their content is valuable and reachable to everyone, online or offline.
So I hope you get the full advantage of this website and fill yourself with the brilliance of knowledge they are imparting through their platform. So don't miss out on it guys and always keep on learning.