When we talk about the courses that we have to pay for, we end up asking, "Can Udemy Courses Get You a Job?" Well, I am someone who did that. 
And if you are anywhere close to how I am, you would ask the same question to yourself and others. But if this is your first time using Udemy courses, you wouldn't know whom to ask, just like I didn't.
Now, you wouldn't exactly know which courses or how can they help you with finding a job, would you? Well, no worries because I have got you covered! 
So, go ahead and read this article on how exactly are Udemy courses helpful when it comes to their ability to land you a job. 
About Udemy
Looking for the appropriate courses and ways to get a job is fine but are you sure about what you think Udemy is and if it is what you think? Having second thoughts? No problem, I was just as confused as you. 

Oh, and no one asked me that question but luckily, I walked into something that I wanted to walk into. 
But I wouldn't take chances on thoughts here because money is not something that grows on trees, now, is it? So, let's see what Udemy is. 
It is an online learning platform. You can choose a subject, any subject at any given point of time, grab your chair and sit down for some learning. 
Courses ranging from Photography, Designing, and business to Marketing tactics and Personal Development, you are most likely to find a course that can help you in any way possible.
How Useful are Udemy Courses?
When I first started with my Udemy courses about designing, I discovered that homework was an important component of learning here. Why? Well, let me tell you something. Udemy courses are pretty helpful but the quantity depends on you and your understanding.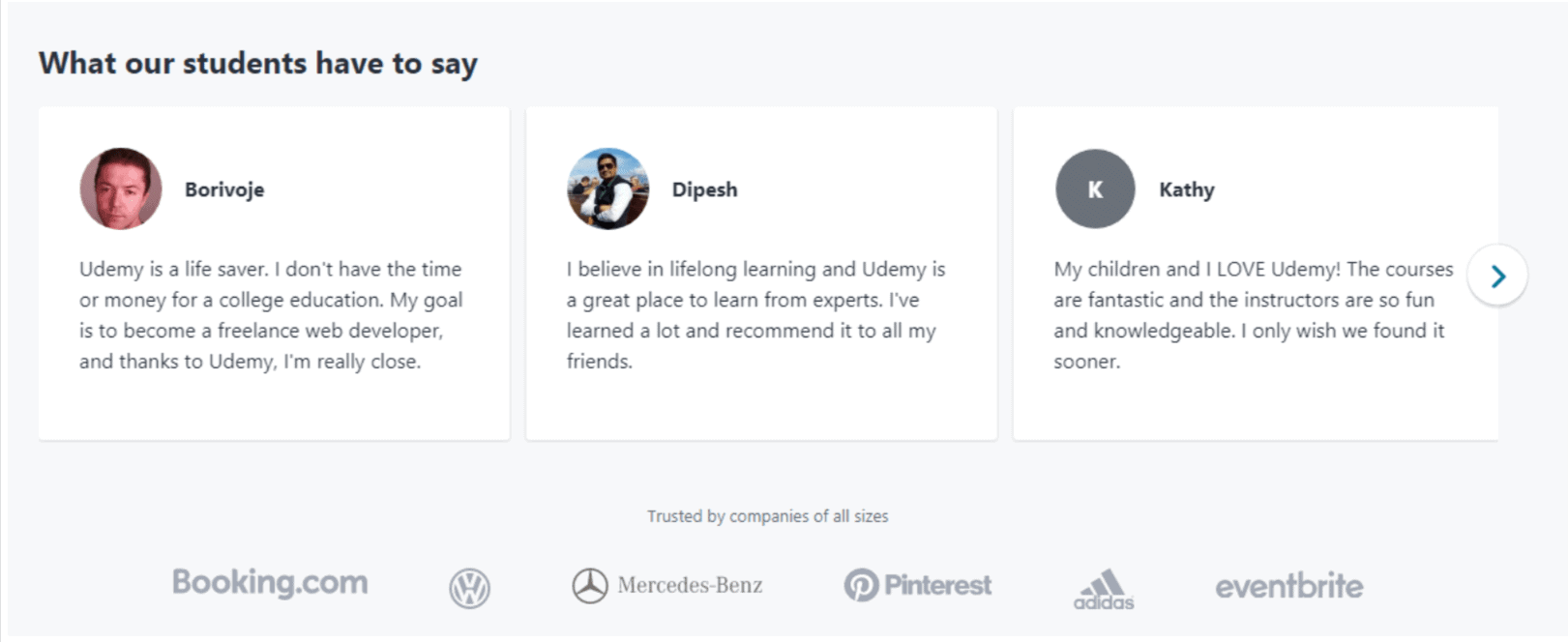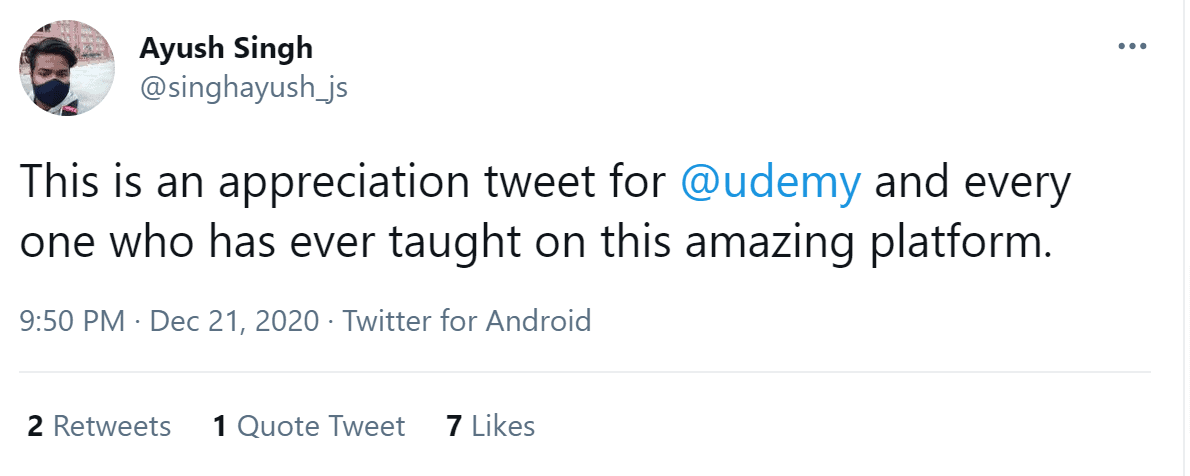 You might think that you know your topic or the topic of the course you are going to be learning but just sit down for 30 minutes before your class starts and google your topic. You will end up understanding the title a little better then. 
After that, if you still are not so clear about it, use YouTube for a deeper understanding. And then, you are ready for your class! 
Why should you do this? Well, yes, you can skip the google and YouTube searches but that leaves you with no guarantee of how questions could be formed regarding the course that you might face issues with. 
Why can't you just use google and youtube? That is because all the knowledge you will face on either website may or may not be true, leaving you with an uncertain sort of knowledge. 
Plus, sometimes, the instructor on Udemy itself may not have an idea about the topic or may forget a couple of points. So, it is always better to be prepared. 
Will Udemy Courses Help you in getting a job?
Directly, no. Mentioning the participation in these courses verbally or on your VC won't do you any good. Although, Udemy largely focuses on the betterment of your skills in a specific field.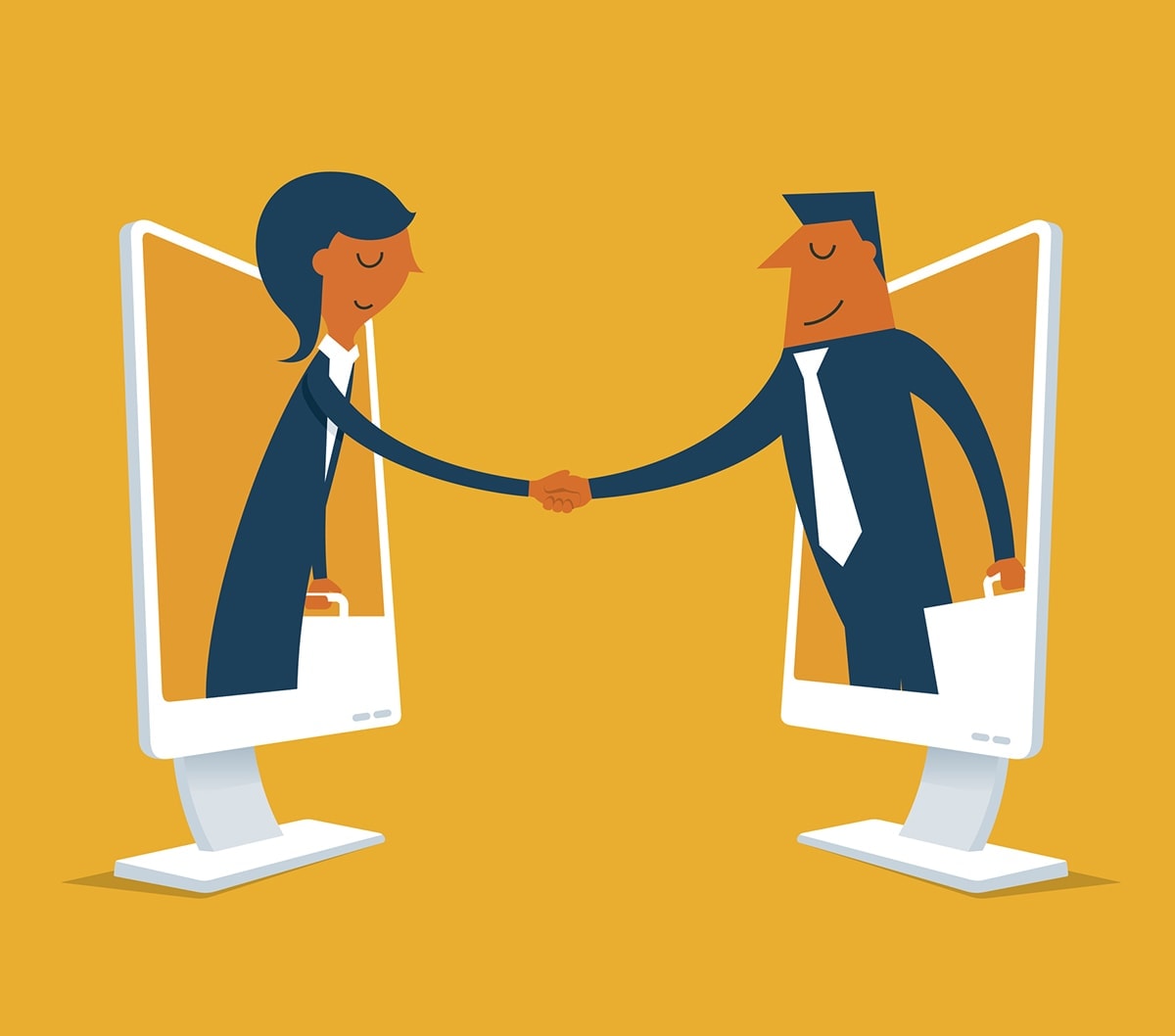 Now, your job may be something you like or maybe not. But having better skills is always helpful. And if you just are willing to risk the current salary, join a Udemy course and get all that you can out of it, learn it and improve your skills in the things you enjoy, then, I would say that wait till you are one of the best candidates Udemy has.
Why? Because as easy it is for you to put effort into the course, so is for others. Plus, with the good performance Udemy offers, it gets simple to learn and all the more interesting too. 
Leading us to the conclusion that if you are one of the best in Udemy, you will be prepared for what you always wanted your career path to be. 
But like I said at the start, the Udemy courses do not help you land a job directly. But they will help you indirectly to walk on the path there. They enable the chances of a new job for you by helping you improve your skills in a particular field. 
How will Udemy Courses help you in getting a job? 
When it comes to how I have explained a little above. But there are a few things you can do to amplify the benefits of the courses offered by Udemy, for instance, use the quizzes and practice tests that can be found on some of the courses. 
Sign up to get an account and then, proceed to purchase the course that highly impresses you. Do not forget to do a little homework so that you know what you are getting yourself into. 
The best thing about Udemy is that you can work at your own pace, absorb the knowledge as per your requirements, and attend the courses according to your schedules. You might be surprised to know that once you purchase a course, you get lifetime access to it. 
Meaning, if you ever need the course again or want to show your future grandkids what the courses are like, use your account and give them a free class. 
Well, that would also be a wonderful gift to someone who is always curious and ready to get to know things! 
Moving forward, Udemy requires your efforts to be a successful company that helps you with your life in general and for grownups like myself, career is an important factor in life. 
So, being a good consumer helps you too. Some of the things that I would advise you to do when you are planning on purchasing a course are- 
The details of the course matter. 

A preview is always advantageous. 

Taking a look at the student reviews can help you understand the behavior of the teacher. 

Purchase a course only when you have the time to begin. 

Downloading the entire course at once isn't the best idea. 

Make your purchases directly from Udemy or the android app. 

Returning items repeatedly may cause the suspension of your account by Udemy. 

Sales are worth waiting for. 

Keep an eye out for some courses that are free of cost. 
Which Udemy courses will help you in getting a job?
When you think about it, there is not a specific course that will help land you a job. Why? Because a course is based on a specific topic that may or may not be related to your career choice. Although, there are a few courses that will help you in any case.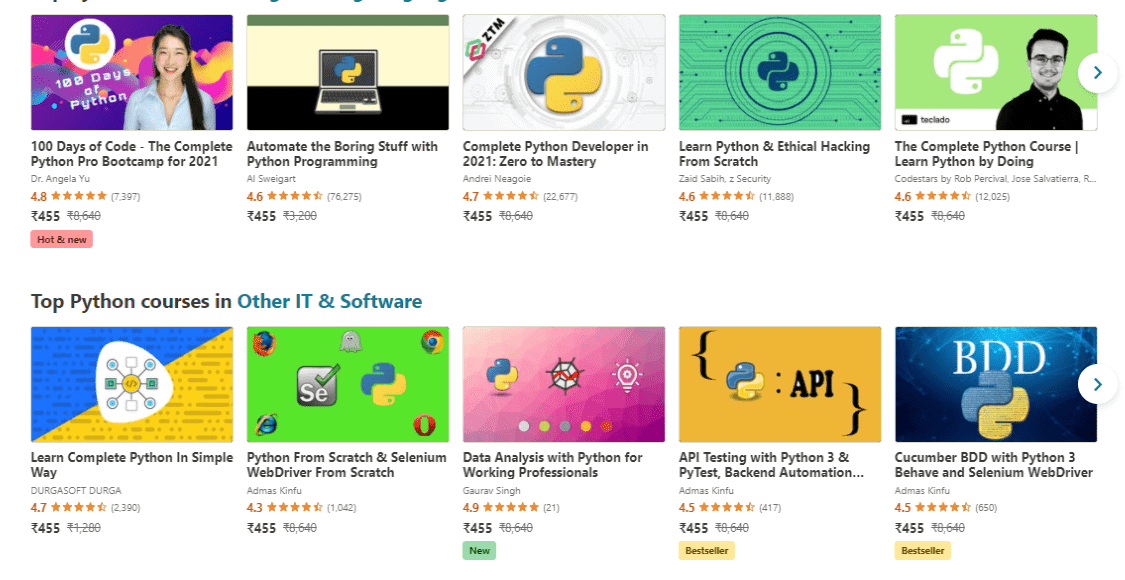 These courses are not only for your career but also a bonus lesson for your life. They are entirely based on you rather than any specific thing. So, brace yourself because I am bringing you some amazing courses offered by Udemy to add betterment in your life! 
Time Management and Productivity.
Do you ever spend an entire day sitting at your desk, doing all your work and you suddenly get a call from your cook saying that she can't come today? And another call from your child saying that they have been waiting for you to pick them up from school for over an hour? 
The situation itself sounds overwhelming, doesn't it? Well, that is exactly why one should learn how to manage their time and also increase the levels of productivity if possible. 
Luckily, this course offers just that and it is priced at Rs 455! The course also lasts for about 2 hours. 
Learn at lightning speed. 
We all have our moments when we cannot concentrate because we cannot stop thinking about the lovely dinner your significant other made for you or the new video game that is right outside your door right now! 
Well, for situations like that and situations where you do not have much time to understand everything on the paper, memory, and learning quickly are two important things. 
This is why Udemy offers another course where they talk about learning fast, teaching how to implement what you have studied, and how to eliminate procrastination. 
The course is charged for Rs 455 too, and it is going to last for 8 hours straight. 
Negotiate like a pro. 
When you are in a situation where you cannot agree to someone's conditions totally and want them to agree on yours but isn't exactly possible, negotiating always turns out useful! 
So welcome to another genius course offered by Udemy where you will learn how to put forward bargains, some techniques for marketing, gaining confidence at the beginning of the negotiation and the ending of it, use the skills in personal and your professional life, and developing the strength of your mind and emotions. 
Excited much? Well, this course is also priced at Rs 455! It also is a 2 hour-long video. 
Udemy Courses Features

Wide range of course offerings
This course provides almost 15 major categories to start with. These range from software development to music and its production. Each of these categories further has 15 more subheadings that work under them.  
Need no qualification for the course!
There is no eligibility per se for joining these courses. If you desire to pursue a career or just simply learn about any of these subjects in detail, you can straight up take on one of those and learn more about it for a very reasonable price.
Accessible on all devices
If the device that you are planning on using has access to good internet, then you can view the courses on that.
Low cost or free tuition
Almost 10% of the courses are free of cost and the rest are priced at something below $200. There are a few exceptional courses that cost up to $1000.
Money-back guarantee
If a student decides that he/she does not want to continue with a course and she tells them within 30 days after joining, Udemy provides 100% cashback. This allows the student to explore the course and check for themselves if they have made the right choice.
Immediate access
As soon as they join, they are given immediate access to all courses that they have chosen. All the material is given to them in the form of PDFs and so on. Several other financial templates and guidelines are further also recorded beforehand are available to download easily onto any electronic device of their liking.
Access to the enrolled course
You will have lifelong access to all the courses that you have signed up for. You can also review the courses or parts of the sessions that you may have missed. This also helps the students to go back to their courses if they have missed any because of any internet issue or any because of any personal reasons.
Pace
The sessions are carried out through videos and they can all be paused, rewinded, and played again. This allows the students to set the pace of their lecture and therefore do what is important and not rush through all the classes without learning anything.
Allows you to look at previous ratings
They show the users or the ones who are yet to join, a glimpse of what the previous students would like to say about the course, and how their experience was. They allow the students to look into what the others have to say and how they got around to making a career out of what they had learned at Udemy. 
Instructors have practical knowledge
The instructors that come for this course are the ones who were a businessman before and therefore have better experience in any field. They teach you in class what they had been through when they were on the field. They put their experience to paper and teach you from most of that and they take examples from what they have done whether good or bad and teaches you what to do and what not to do.
Completion certificate
Some students are generally given certificates for doing a course and they do not have a problem with other authorities. However, when it comes to Udemy. most people don't know about it yet. Therefore if you're looking for a certificate course, you have to check with the courses before if it provides a certificate or not.  
Udemy Pricing | How Much Does Udemy Cost?
Udemy Machine Learning A-Z
Time duration: 41 hours
Price: $195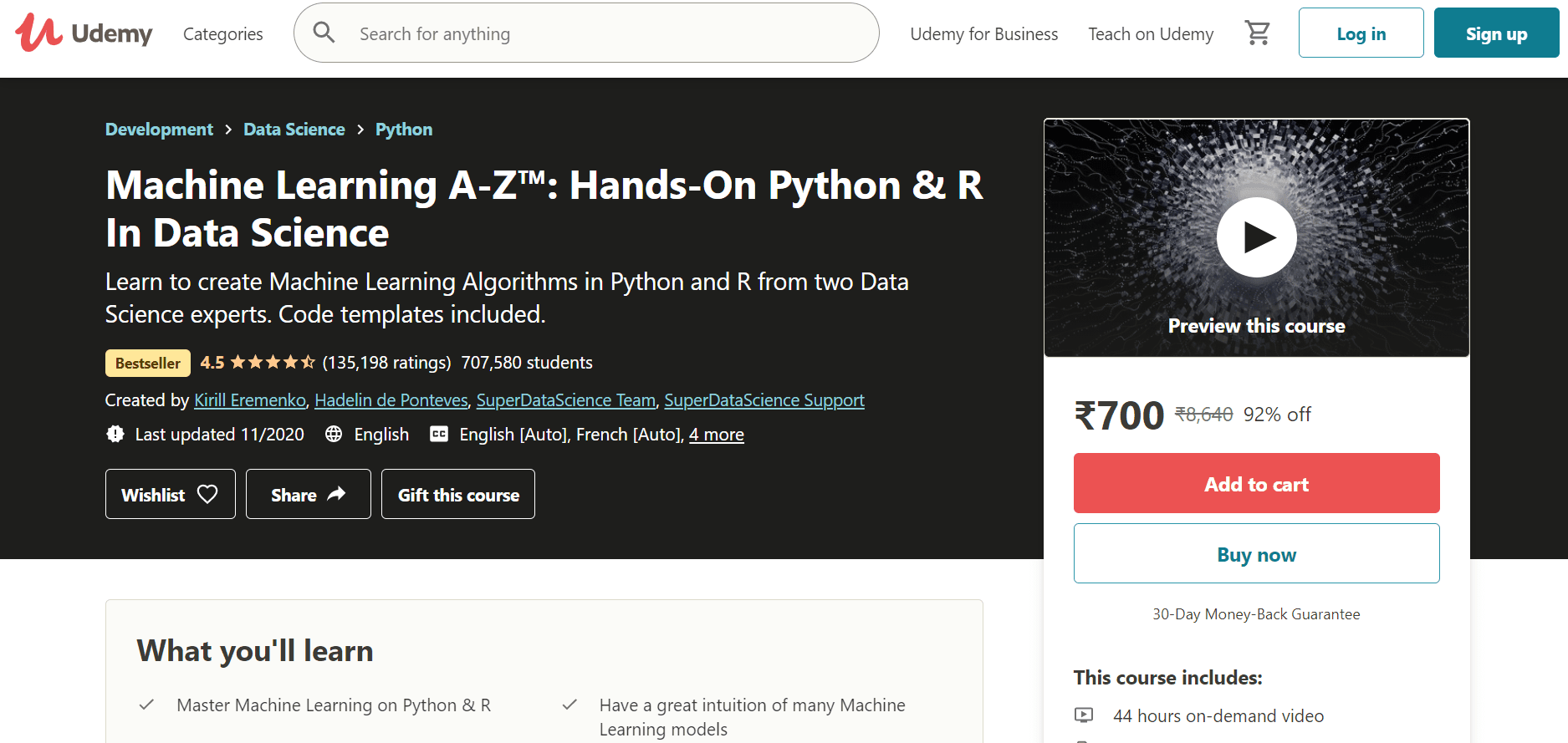 Teaches you to make Machine Learning algorithms in Python and R. The instructors for this course are leading data science, experts.
Udemy Python
Time duration: 24 hours
Price: $189
This course teaches you to use Python and to analyze data, create visualization and it also teaches you how to use powerful machine learning algorithms. 
Udemy Web Development Bootcamp
Time duration: 47 hours  
Price: $195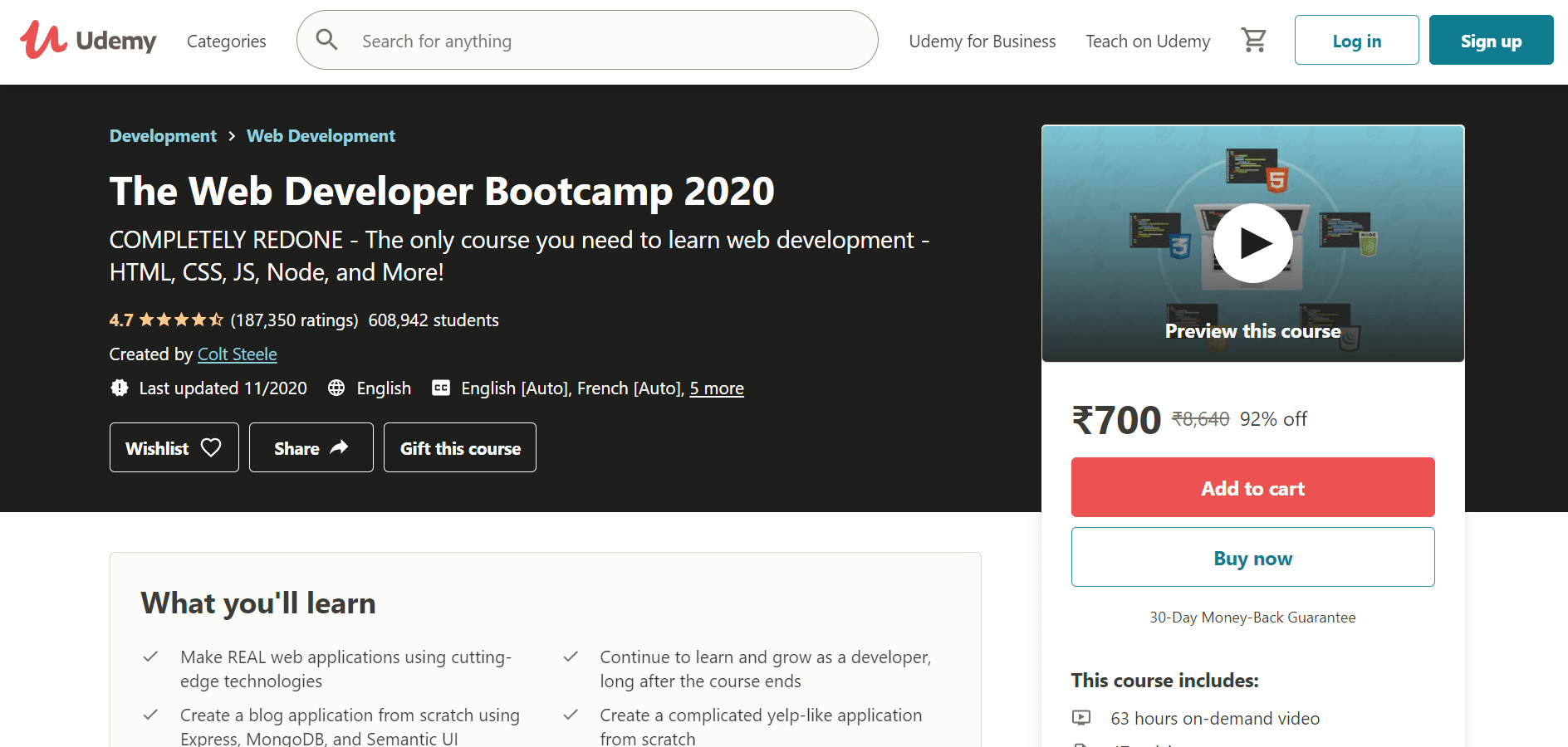 In this particular course, they look into various types of web development which also include HTML, CSS, JS, Node, and many more along the same lines.
Udemy Excel
Time duration: 15 hours
Price: $130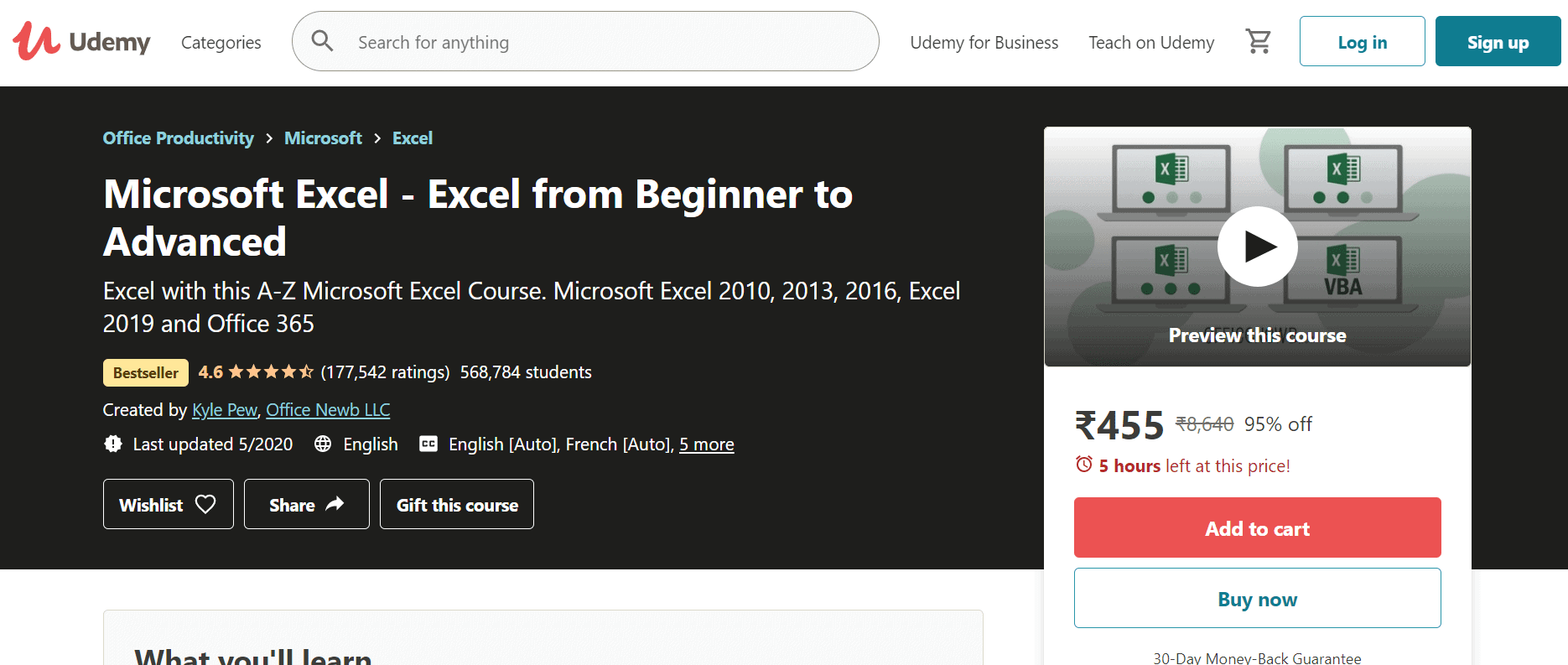 This is a very intricate course wherein the instructors have combined different courses which  instruct basics of Excel, Intermediate and the advanced Excel courses as well. 
Udemy Angular
Time duration: 45 hours 
Price: $195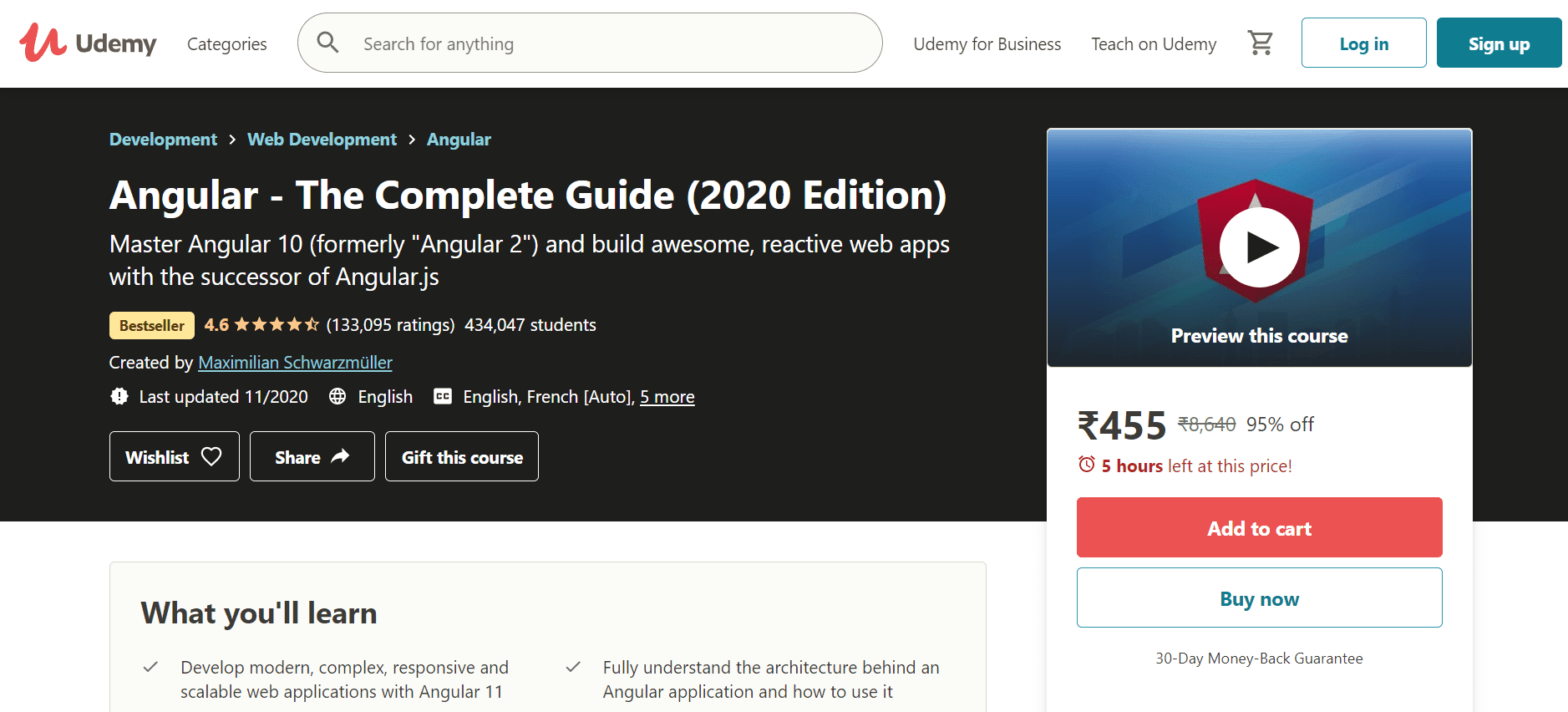 In these courses, students are taught how to develop, test, and deploy reactive web apps using angular and they are taught by expert instructors who are extremely qualified.
Udemy Tableau 10 A-Z
Time duration: 7 hours  
Price: $195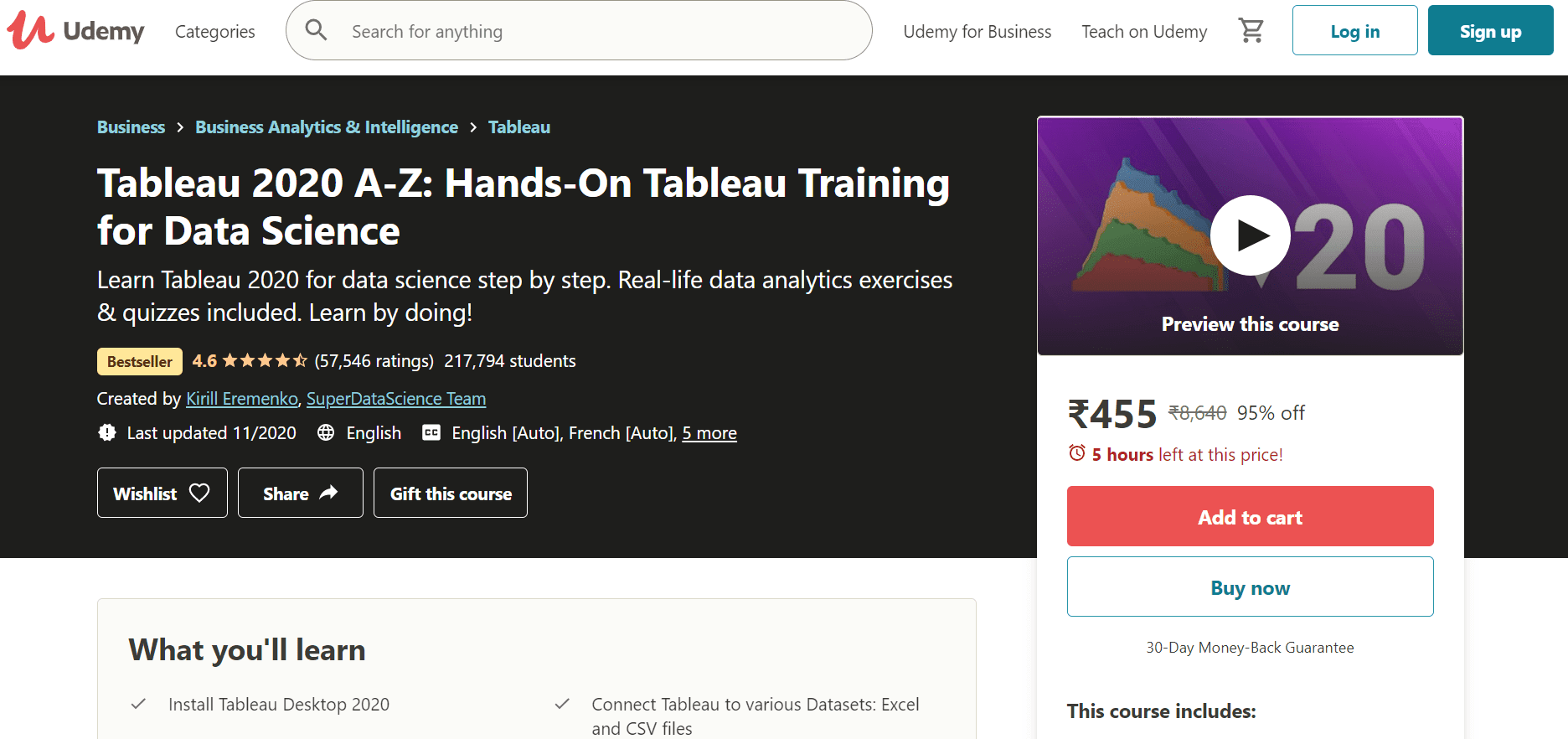 This course includes courses on data science with the help of analytics, exercises, quizzes, and so on from data science experts who are well versed in the field.
Udemy Pros and Cons
Especially the fact that the courses can be paused, forwarded, and rewinded, it helps every student, although going through other things they have the option of watching their courses at different times. 
It is possible to watch the class sessions later in the day and that gives you sufficient time to take time and understand that this course allows you to take time and study. It becomes easier through the way to figure out how to study by taking your own time. 
Quick Links:
FAQs On Udemy
✅ How long can you take to complete a course at Udemy?
The courses on Udemy, once purchased will be accessible to the user for a lifetime. They are not to expire whatever may be the occasion. There is no time duration as such. The courses, however, do have duration but the completion of the course does not have one. As soon as you enroll in a class, whether they are free, paid, or discounted, you can still access it for however long you want.
🎉 Can udemy courses help you get a job?
Yes. Udemy Courses can help you get jobs with new skill sets.
✔ Do employers take Udemy seriously?
Not always. But Udemy certificates are considered beneficial in the eyes of employers.
💼 Can you make good money with Udemy?
Yes. Once you create and post a course, it can earn you money for a long time without additional work.
⚡ Can certificates from Udemy be used in a resume?
Most recruiters do not consider Udemy on the resume. they prefer a more credited and valid course certificate as proof that you took a course and have completed it. There is not much assurance that Udemy can give but that doesn't mean it isn't acceptable on paper at all. Udemy is, but only in certain companies.
🎉 Are Udemy coding courses worth it?
Udemy coding courses provided by Udmey are taught by expert instructors and it is, therefore, a great way of learning to code. There are multiple beginner-level coding courses that are very useful if you're only starting now. Even if you're looking for a more intricate and detailed lecture, that is also something that is provided by Udemy as separate courses.
Conclusion: Can Udemy Courses Get You a Job 2023
With personal experience with these courses, I would have to say that Udemy courses are worthwhile and they help you in realizing what you want to do best.
Even though this seems unlikely, this course helps you decide what you want to do. They have instructors who give you different perspectives on things and it becomes easier for everyone to think thoroughly for every aspect of life. 
Although it may seem like the course is only a class, this also gives you a deeper thinking and therefore a deeper meaning on things solely through a lot of lectures. The price for these courses is also very less and that is very important because anybody with not much qualification can also try to do stuff like this.
I have a really good experience with this course especially with the coding bit wherein I was able to start learning from multiple teachers and they all helped me in figuring out what I wanted to do.