Do you want to learn how to profit from NFT? If so, you've found the right article since we covered all you would want to know about the subject.
In today's climate, launching NFTs is a hot topic of conversation among everyone from A-listers to Fortune 500 CEOs.
But not all NFTs are created equal; some may be worth a small fortune while others are worthless.
Non-fungible tokens are now quite popular in the cryptocurrency market. Everyone from A-listers to well-known corporations is eager to debut their own NFT. Not all NFTs are the same.
Not all of them have the same value. Right now, in this heyday of NFTs, there is a gold rush, and certain people and businesses are reaping their benefits.
How to make money with NFT?
We've outlined the most effective strategies, tactics, and concepts for monetizing NFT, so you'll have a good understanding of what to expect. Let's go right into it.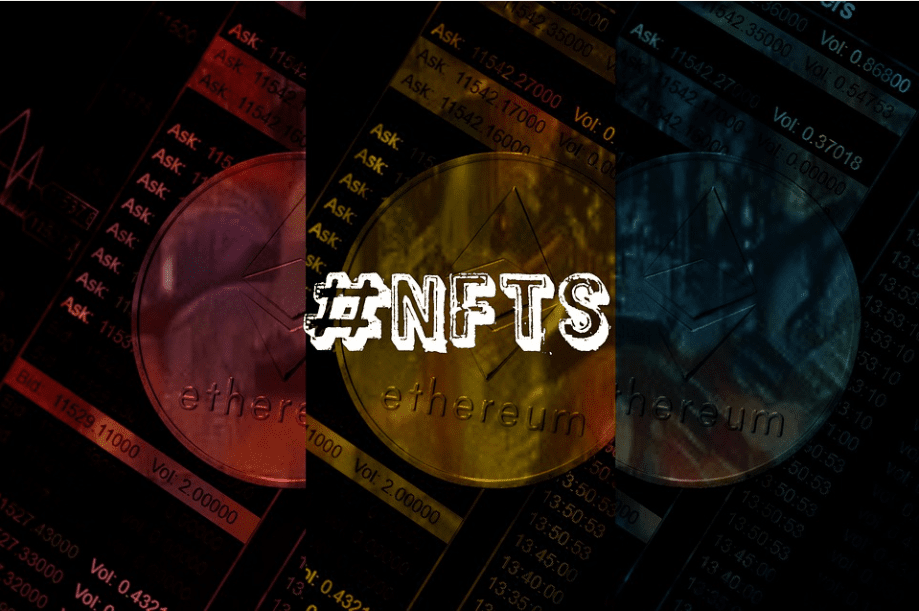 1. Licensed Collectibles
Tokenizing collectibles seem to be a problem for which NFT technology was built. Once only available in physical form, trading cards and other memorabilia may now be offered online by the same companies who produced them.
Because of their verifiable scarcity, digital trading cards may be far more valuable than their genuine equivalents. Sports cards are the most sought-after licensed NFT memorabilia.
Like the original NFT sports cards initiative, the NBA has now released its own set of NFT cards. NFT trading cards for baseball and hockey are on the horizon for collectors.
The applications of NFTs extend well beyond the realm of sports cards. Any tangible asset may be converted into a Non-Fungible Token.
Unlike traditional trading cards, NFTs will not degrade in quality over time.
2. Provide Liquidity To Earn NFTs
Providing liquidity and getting NFTs in return is now achievable because of the combination of NFTs with Defi infrastructures, which allows one to create their position in a liquidity pool.
Liquidity providers on Uniswap V3, known as authorized market makers (AMMs), will distribute LP-NFT tokens that represent individual holders' proportionate shares of the entire fund pool.
The NFT also includes data like the pair of tokens you deposited, the token's symbol, and the pool's address. Quickly unload your stake in the liquidity pool by selling this NFT.
3. Non-Fungible Future
The use of non-fungible tokens in the bitcoin market is more than just a passing fad. The entire potential of NFTs has yet to be revealed, despite the fact that they have several potential uses.
The Non-Fungible Token ecosystem is experiencing what seems to be one of the largest gold rushes in the history of cryptocurrencies.
Tokens that can't be exchanged for cash are gaining in popularity, but unlike fungible coins, their worth is tied to a single picture. Only until complicated non-fungible tokens gain traction will the true potential of NFTs be uncovered.
4. Adopt NFT-Powered Yield Farming
Because of the rapid rise in popularity of NFTs, AMMs that include them are quickly becoming an integral part of modern agricultural practices focused on maximizing crop yields.
The term "yield farming" refers to a method of increasing the worth of digital assets by using a number of different Defi protocols.
Liquidity Provider (LP) NFT tokens issued on Uniswap can be staked on other protocols for additional returns or used as collateral.
It's analogous to being paid more by one yield-generating procedure than by another. This allows farmers to increase their yields while also diversifying their revenue.
However, NFTs and smart contracts are still developing. The potential discussed here is still in its early phases since many of the applications shown here are only getting started.
Therefore, it is crucial to do your homework and fully comprehend the dangers before committing to any of the above-mentioned tactics.
5. NFT Video Games
NFT technology may be used in video games in the future. Even though none of the games that have used Non-Fungible Tokens have been very popular, it is clear that this area of video games has room to grow.
Gamers spend a lot of money on in-game currency, that's for sure. Virtual items like Call of Duty loot boxes, Counter-Strike skins, and World of Warcraft gold are worth billions of dollars.
If a big video game company started selling in-game items as NFTs, it would have a huge impact on both the gaming and blockchain industries.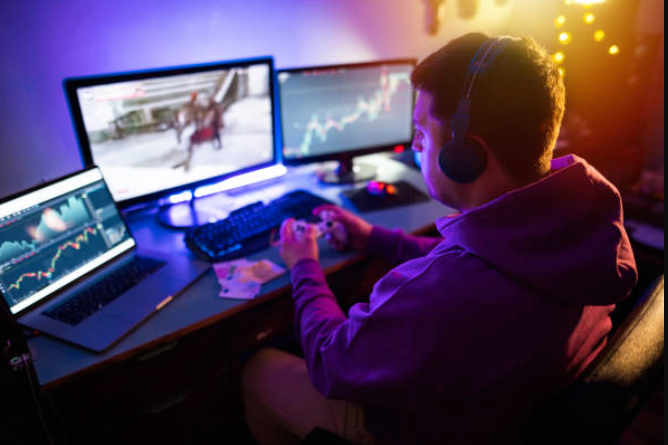 The people who make NFT video games may have the most creative ideas in the field of Non-Fungible Tokens, and the use of NFT goods in video games may help this technology grow.
Even when compared to interactive NFTs like virtual artworks, in-game non-game items are a huge step up from digital trade cards.
In video games, tokens can be very complex and change as the player moves through levels or gets access to new features.
6. Digital Works of Art
For the largest financial return, the most valued NFT artworks are unique NFT artworks. On March 11th, everything that had ever been known about blockchain technology and the history of art will be radically altered.
One of the world's most prominent auction houses, Christie's, recently sold a piece of NFT art for $69 million. Christie's auction house just sold the first-ever totally digital artwork at auction.
"Everyday: The First 5000 Days" was made by Mike Winkelmann, better known as Beeple, an artist. Over the course of many years, Beeple produced the NFT by tokenizing five thousand photos every day.
Despite fears that selling a link to a painting for millions of dollars may merely be money laundering, other people believe that NFTs are a real revolution in the art industry.
The NFT of Beeple may soon reach an all-time high. Until recently, Beeple was, after all, an unheard-of musician.
If someone like Banksy ever decides to auction off an NFT piece of art, they will likely ask for a lot more than $69 million.
Quick Links:
Conclusion: How To Make Money With NFT In 2023?
The ability of NFT to give evidence of ownership, social status, exclusive access, license management, and authenticity certification are only some of the aspects that have contributed to the development of the technology and are driving its expansion.
In the same way that Bitcoin enables you to act as your own banker, it also allows you to claim ownership of the items you sell.